Can Things Get Any Worse? Your 2021 Horoscope Predictions
This year has been nothing short of Earth-shattering, and with good reason. The transits we experienced this year—most notably, Saturn (structure), Pluto (transformation) and Jupiter (expansion) consistently causing contention in Capricorn—were meant to shake us to our very core. Some might say this is uncomfortable. Others might say this is insane. And still, others might say, "give me a f*cking break already." All of those people are me and my Gemini personalities.
But here's some good news (cue John Krasinski direct-to-camera look). We're moving into the Age of Aquarius! Saturn and Jupiter, huge ruling planets for us here on Earth, enter into Aquarius within days of each other this month—making way for their Great Conjunction on the winter solstice, Dec 21st. This massive energy will shift us into the concepts of innovation, connectivity, and welfare for the global community. 
TL;DR: 2021 will be nothing short of revolutionary. Read on to see which area of your life will be destined for growth. Make sure to check both your Sun and your Rising signs* for the utmost accuracy. 
*Your Sun sign is your fundamental identity. It points to your general personality, approach to life, interests, and how you shine. 
*Your Rising sign (or Ascendant) represents how you show up and the direction in which you move through the world. This sign was on the horizon at the time of your birth and therefore sets up your entire chart (which is why accurate birth time is important). It's arguably a more predictive way to determine what you'll encounter and how you'll meet it. 
Aries

Your freedom will come from having absolutely zero limitations on how you're connecting with the world. This could look like having a much larger purpose to influence great change. I sincerely doubt you've been waiting to get in the game, but this year will give you agency to take it global. This could look like getting involved through a non-profit or taking up more space on social media to advocate for something you're passionate about. We're all waiting to see what you're going to start (no pressure). 
Taurus

If 2020 taught you anything, it's that you can navigate insecurity. You've also learned that life is a two-way street, meaning you don't have to do everything yourself. Recognize where you've gotten through de-stabilizing times with a little help from your friends. Next year gives you a great opportunity to take calculated risks to advance your career. You have nothing to lose and everything to gain. We're all rooting for you. 
Gemini

Exploration and communication of the themes that have come to light in the last year will be your goal in 2021. What ultimate truths have you learned? How can you integrate these into your life philosophy? How can you help others understand? The way you communicate these will be uniquely yours, Gemini. Our advice is to make these truths snackable and lighthearted, even if the subject matter is anything but. It's show and tell time!
Cancer

You've certainly had time to be intimate with yourself in 2020. How many sex toys did you buy? Be honest. But in true Cancerian fashion, you likely were more concerned with finding intimacy in a partnership. This year will encourage you to focus on yourself in order to experience true breakthroughs. And no, I'm not just talking about orgasms, but I'm not not talking about orgasms. 
Leo

You'll experience serious potential for love and partnership next year, Leo. If you're single, make sure you're intentionally manifesting your "perfect" partner. And simply saying "I'm manifesting a partner" will not cut it. Visualize the feeling of being with someone, take note, and then ask the universe for some help on the delivery. If you're in a committed relationship, you'll experience power-couple vibes. Hello, Bey and Jay.
Virgo

Personal revolution is happening for Virgos in the house of your rulership (6th house) which means you're receiving double-down energy. This would be the year to feel completely supported in focusing on your health and routines, getting your edge through the use of technology. Oh, and domestic matters will be your bitch, too. So hey, if you've been thinking about buying a Peloton, this is your sign. (No, they didn't pay me to say that.)
Libra

F*ck the establishment, Libra! 2021 has you feeling all sorts of brave, playful and yes, maybe a little rebellious. Will this shock the people around you, since you of all people like to color inside the lines? Sure. Does that really matter? Not in the least. Give yourself permission to take the spotlight, or at least the ring light, and do what makes you happy. 
Scorpio

Mastering family life and maternal instincts will be on your radar next year, Scorpio. This could look like establishing the house rules for everyone in your domain or simply establishing how you'd like your own chosen family to run. Remember that the very nature of family means it's more of a democracy than a dictatorship, so try your best to be firm, yet accommodating on the issues you could care less about, like where you put the TV. You can't make every hill the one you're willing to die on.
Sagittarius

You normally travel the world for inspiration, but this year you'll be called to learn from your immediate environment, your neighborhood, or simply your closest friends and family. Your new approach will have a well-spring of creative ideas percolating for you all year, and you'll want to talk to your newfound teachers about them. Take that airplane out of your Instagram bio once and for all, and make an impact in your neighborhood instead, Sagittarius. 
Capricorn

Listen closely, because this one is def going to be music to your ears, Capricorn. Next year holds major earning potential for you. (I can literally hear a collective YES!) All the work you've put into your craft will certainly pay off next year, so enjoy watching the stacks rise. That said, try bringing something back into the fold that you scrapped this year for lack of time or expertise. You'll have more resources to revive it this year. 
Aquarius

It's your time, Aquarius. You're THE most equipped for this new age we're entering, so don't be surprised if you feel the intrinsic need to step out and lead this revolution. Everyone is catching up to your line of thinking, but we do actually need you to be constantly innovating and moving the needle forward. Your gut will rarely be wrong—just go with it and don't second-guess it. 
Pisces

Bless my Pisces, always ready to be everywhere and nowhere at the same time. Next year will have you fully embracing who you are, the magical mystery tour that is life. Walk into the unknown the same way most of us walk into Target: willfully blissful and leaving with so much more than we intended to. (Also, not sponsored.)
Images: Kwangmoozaa / Shutterstock; Giphy (12)
Bring On The Cuffing Season: Weekly Horoscopes November 16-20
Feeling the sudden urge settle down with that special someone (or just like, anyone) and watch every episode of The Crown while eating pie? Welcome to cuffing season. This week Venus heads into Scorpio, amping up both your sex drive and your desire to put a ring on it. A dangerous combination. Proceed with caution.
Aries

You've been low-key conducting a survey of singles in your area, and you may have settled on a match! This week, you may feel the urge to make the first move with someone you've been on the fence about, or go deeper with the one you've got. Nothing like impending pandemic holidays to make you realize what's important in life (someone to bang and complain with).
Taurus

What is the difference between good sex and great sex? You're about to find out—if you dare. With Venus taking the plunge into Scorpio, you're taking the plunge into…actually I'm not gonna finish that metaphor. Just make sure your vibrator is charged and try to keep it down for the neighbors.
Gemini

Lights, camera, Gemini! This week, you are the center of attention and star of whatever six-foot-apart-socially-distanced outdoor circle you're in. Congrats! Enjoy the spotlight and try not to forget all the little people who made this possible by liking and commenting on your latest thirst trap. You did this together.
Cancer

You're feeling yourself this week, Cancer, and you're not afraid to let the world know. Dramatic mirror selfies, thirst traps, and NSFW posts to the Close Friends tab are all in your future, and if you have a partner, there's a good chance they won't be able to keep their hands off you. It's not easy being beautiful.
Leo

Venus in Scorpio has sent your standards through the roof, and my condolences to anyone who fails to meet them. On the one hand, it means you have zero tolerance for for f*ckboy nonsense, which is always a good thing. On the other hand, you might end up going off on your partner for not being engaged during your amaaaazing story about the grocery store.
Virgo

Still trying to figure out your current situationship? Forget it. This week Venus in Scorpio has you feeling indecisive AF, meaning you may find yourself building a bubble gum shrine to someone one moment, then leaving them on read the next. Just do your best not to be a complete a**hole, k?
Libra

Well, well, well, if it isn't the whole world sliding into your DMs. This week you can't help but attract admirers of all stripes while Venus rounds out its stay in your sign and heads into Scorpio at the end of the week. And to think all you had to do was post a pic with semi-decent lighting. Is this what it's like to be an influencer?
Scorpio

Feeling social? In 2020? And they said it couldn't be done. This week Venus has you feeling the urge to converge with your fellow man, but how to achieve this in a way that doesn't spread a deadly disease? Grab your cutest mask, find the nearest outdoor space, and enjoy the pleasure of shouting at your besties from six feet away. When life gives you highly infectious lemons…
Sagittarius

Time to establish some boundaries, Sagittarius, and fast. Whether it be an aunt who is refusing to accept that you're not coming to her 100 person Thanksgiving this year, or a creeper who replies to all of your stories with a fire emoji, now is the time to set the record straight. Unless you want to spend the next month terrified of your notifications tab.
Capricorn

You know the saying: all work and no play makes Capricorn a boring bitch. Or something like that. This week the universe is asking you to let loose and live a little, before plunging yourself 100% into your plan "single handedly save the holidays." You'll need your strength.
Aquarius

Feeling like you're kind of in a rut? Get ready to bust out of that this week when your desire to do something out of the ordinary will finally overtake your hatred of leaving the house when it's cold. Go with the flow this week and allow yourself to try something new. Worst case scenario you get a couple good IG posts out of the deal.
Pisces

Venus in Scorpio has you feeling flirty and free this week, so don't let all that charm go to waste. Now is the perfect chance to take a chance with someone new, or make the first move with someone you've had your eye on for a while. You're basically like the red dancing lady emoji come to life.
Images: Freestocks.com / Unsplash; Giphy (12)
Your 2020 Cuffing Season Horoscopes
Cuffing season is always a stressful time of year when it comes to dating, but this year, it has a whole new vibe. Normally, we'd be looking for someone to snuggle up and binge-watch Netflix with, get us a holiday gift, and ultimately buy us dinner next Valentine's Day. But the dating game has different rules in 2020, and whoever you cuff this year might end up never leaving your apartment. Literally. So we have to choose wisely.
To handle the added uncertainty that is 2020, we're pulling out the big guns of prediction: Astrology AND Tarot. Both are impactful for predicting energy patterns, and they're even more powerful when used together. For this year's cuffing season horoscopes, we're including Astro-Tarot archetypes, and to get the full picture, you'll want to check your sun, moon, and Venus signs. It sounds like a lot of work, but it's worth it. Your sun sign is your basic identity—how most friends (and more importantly, people you're newly dating) would describe you. The moon sign gives insight into how you're feeling on a moment-to-moment basis, and how you show up in a committed relationship. And last but not least, your Venus sign represents how you fall in love, show love, and what you're generally attracted to. So if you're trying to make plans for cuffing season and ignoring your Venus sign, that's a big f*cking mistake. Check all your signs, and let's get into it.
Virgo

Venus moves into your sign early October, meaning you'll be looking for something serious—f*ckboys need not apply. A strong but silent Water sign (King of Cups) will be in your orbit, and you should let yourself take on their emo vibes. If you're in a relationship, hold that space for your partner's feelings. As frustrating as it is for all the attention to be on someone else, it will pay off in the long run.
Libra

The sun is in your sign for most of October, giving you the boost you'll need to attack this whole ~dating in a pandemic~ thing. An otherwise elusive Scorpio may catch your eye (Death), giving you the most sexual cuffing season of your goddamn life. Go off sis! If you find yourself feeling attached, embrace it. Put on your favorite sex playlist and clear your schedule—get ready to be reborn. 
Scorpio

The sun enters your sign at the end of October, so give yourself time to make a wise selection. Emotional depth will certainly be needed for the cold winter months, so don't text your ex you will want to couple up with a caring Water sign like yourself (Queen of Cups). To avoid drowning in a sea of emotions, though (as water signs tend to do), try to find a partner with a more balanced chart (i.e. including earth, fire, or air elements). If you're worried about asking too many questions, the good news is that your ideal match is probably already on Co-Star. If things go well, you'll likely see the softer side of your partner pretty quickly.
Sagittarius

Your ruler of Jupiter will trine Venus mid-October. Translation: you'll be feeling yourself. That means it'll be the perfect time to showcase your natural charm and lock down a cuffing season relationship. The problem is, you're f*cking magnetic (Wheel of Fortune) right now, and things might spin out of control. You might find yourself drinking too much, eating too much, and ultimately spending too much. It'll be a lot of fun, but you might want to rein it in (or don't). It's 2020, who cares?
Capricorn

You're pretty comfortable alone, which is why it will be surprising to most when you you are overcome with passion this cuffing season (Queen of Wands). With this type of magnetism going on, you could easily be attracted to someone who's not your usual type, so keep an open mind. Start off with a zoom date and prepare to be swept off your feet (or, probably more accurately, desk). If you're already in a relationship, your partner will enjoy your spontaneous romantic side. 
Aquarius

Venus in practical Virgo has you thinking: if it's not perfect, I'm not interested. And you know what? That's okay. Wait for Venus to move into harmonious Libra at the end of October, and the desirable matches will start flooding in. If currently cuffed, your partner may notice a more practical, self-actualizing streak in you (The Hermit). This would be an ideal time to talk about the non-sexy stuff (finances, chores, etc.) It's not fun, but you can't avoid it forever.
Pisces

You want a partner you can dream with—someone who won't make you feel weird for sleeping with socks on (or whatever your quirk may be). Life is a romantic comedy in your head, and it's time to find someone with a matching energy (The Fool). You know you can be a lot, so try to work in a little bit of the aspirational talk to see who responds well and who rolls their eyes. Keep in mind, just because he's hot doesn't mean he's right for you. If you're coupled up, you may take a leap of faith with your partner. 
Aries

Cuffing season has never really been your thing, but this year you've realized that making your house a home has more advantages than you realized (Queen of Pentacles). If you're already coupled up, you'll be feeling more domestic than ever, but if you're single, don't stress. Your ruling planet will be in retrograde the first half of this season, so you'll feel more comfortable taking a passive approach to dating. If it happens, it happens. For the first time in like, ever, this season is refreshing for you, so just enjoy the ride. 
Taurus

Uranus is still in your sign, where it squares the sun in Scorpio on the last day of October. What does that mean? Big changes. I know any change bigger than subbing oat milk instead of almond is uncomfortable for you, but you'll be meeting someone to help you through this period of flux. Be on the lookout for someone independent and strong, who has the potential to be a ride or die, bringing deep, passionate, and stable love. If attached, you and your partner may talk about buying assets together, like a house or a car, to go the distance (The Chariot). Look at you being an adult! 
Gemini

Witty banter is the quickest way to your heart. A vibrant Air sign (Knight of Swords) will catch your fancy this season. Who better to make it through your Netflix list with? You'll have some amazing conversations about a wide range of topics, but remember, you're not creating a podcast with this person… this is supposed to be romance. Find an Air sign with some stability and emotional depth too (Water or Earth placements). If you're partnered, play mind games, like puzzles and sh*t. 
Cancer

Even after six months of quarantine, spending time at home is still exciting for you—you love making a home. But this cuffing season will hit different, because you've got motherhood on the brain (The Empress). If you're already partnered up and this is realistic for you, get busy! If not, start thinking about future plans, and make sure you cover the future family convo pretty early in any new relationship. Obviously not on the first date, but you don't want to waste too much time with someone who still thinks Saturdays are for the boys.
Leo

Alas, Leo season is gone, not to come back for a whole year. While the world has moved on, you need a partner who will still give you the attention you need. Try an eternal optimist, like a Pisces (Knight of Cups). They may or may not be who you would usually go for, but they'll be able to bring your soul to a new level and help you stay positive about this sh*tty year. If you're in a relationship, make sure to bring spirituality into your conversations this season, whatever that means to you. 
Images: Giphy (12)
Happy Thotumn! Your 2019 Cuffing Season Horoscopes
They say summer is the best season to fall in love, but I beg to differ. See, what most people don't realize is, the weather is a major game-changer. It can truly make or break your sizzling love affair. One thing's for sure: When the temperature drops, our panties follow mother nature's lead. It's inevitable. Cupid always makes a cryptic cameo once the fall and winter roll around, which is why this time of year is often referred to as "cuffing season." People aren't just looking to just get it in during cuffing season. On the contrary, they are looking to get cuffed… in every sense of the word. Do yourself a favor and test your luck during the next cold front. 
So what will cuffing season bring for you? Thotumn, a real relationship, all of the above? These are your cuffing season horoscopes:
Aries

Expect the unexpected, Aries. Despite your hot-headed approach when it comes to love, you'll probably be feeling more secretive than usual—especially around October 23 through mid-November. Your sex life and intimate unions will be top of mind during this time, so surrender to your smoldering passions and enjoy the mystery.
Taurus

Not at work, Taurus. Then again, you'll probably be spending a lot more time at the office than usual. Things get pretty serious once Scorpio season (October 23 – November 11) rolls around, and you'll be feeling extra amorous in December. Why? Well, because the sun will be shaking up our sultry eighth house and intimate unions. Ready to make things official, Taurus? Don't be afraid to venture into unknown territory.
Gemini

Fall in love, but make them work for it, Gemini. Are you looking for someone to spend the rest of your life with, or are you still afraid of commitment? There are opportunities for romance where you least expect it. You could get really lucky around mid-November if you play your cards right. You get what you give, so make sure you're being completely authentic with your future prospects.
Cancer

Don't be shy, Cancer. You may feel the need to retreat in October, but not for long. Once Halloween rolls around, you'll be more than ready to submit to your smoldering passions. There will be a number of planets activating your expressive fifth house of romance, and you'll be feeling as confident as ever. In case you're still wondering, October 23 marks the beginning of your peak season.
Leo

Don't air out your dirty laundry just yet, Leo. Try to keep some things to yourself—especially while texting your crush. Seriously, you're going to have to put those jealous claws away before you scare them off. Sit tight, though. The real fun will begin once Sagittarius season (November 22) rolls around. That is, if you put your ego away, of course. 
Virgo

Bask in the pleasures of life, Virgo. Single and ready to mingle? You'll be craving the finer things and indulging in your comfort for the majority of October. And while there's absolutely nothing wrong with a mental health day, it's important that you put your picture-perfect checklist away before you let something good go to waste. After all, there's no such thing as perfect, you know.
Libra

You're in love with love, Libra. Your birthday season will be swirling with romance, and you'll be feeling as irresistible as ever. Then again, when are you not adorably charming? Let your crush wine and dine you this season, especially once November rolls around. The sun will be shaking up your pleasure-seeking second house of money, and if you're not splurging at the mall, you might as well let someone worship you.
Scorpio

Trick or treat, Scorpio. Cuffing season has your name written all over it, because who are we kidding? You know a thing or two about those autumn and winter nights. Lana Del Rey song or not…mid-October and November will be sizzling with passion, and your crush(es) won't able to resist your sultry poker face. Quit playing games with their hearts, Scorpio. Karma is a messy bitch who lives for drama.
Sagittarius

Don't be afraid to take the unconventional route, Sagittarius. Your social life will be lit in October, so decide whether or not you want to keep people "friend-zoned," or if you think they deserve that holiday hall pass. As cliche as this sounds, having a friend with benefits is very likely during this time. The good news is, you'll most likely keep it a secret, given November's rather cryptic astrology transits.
Capricorn

Try taking a walk on the wild side, Capricorn. Trust me when I tell you, being uptight is not a good look for you. Just so you know, it's not that there aren't any opportunities for love this season, it's that you're usually too pragmatic to realize what's right in front of you. I'm totally serious, too. Besides, with the sun beaming through your shady 12th house of secrets towards the end of November, no one will have to know. What do I mean by that, exactly? Go and get your secret love affair on, Capricorn. You'll thank me later.
Aquarius

Is there TSA Pre for the mile-high club, Aquarius? OK, I'm kidding. Aside from charming your superiors to death this cuffing season, you could also be traveling for business more than usual during this time. What's it going to be? Business or pleasure? Venturing into unknown territory is inevitable towards the beginning of October, so try to make it a good time. However, don't do anything too crazy, because once November rolls around, you'll be back in the spotlight.
Pisces

Despite your innate desire for intimacy and soul-to-soul connection, you're also very guarded… even with your more serious partners. What are you afraid of, Pisces? I'm not saying you're doomed this season, I am simply advising that you go with the flow. Although, one thing's for sure: November will be an adventure. With the sun beaming through your expansive ninth house of travel, you might decide to take an impromptu vacation and perhaps meet someone along the way.
Images: Unsplash; Giphy (12)
Your Cuffing Season 2018 Horoscope
Ah, cuffing season. You know, that time of year when the temperature starts to drop, and you suddenly feel like a stage five clinger frolicking around town in your slutty fall looks, secretly hoping to cross paths with Mr. Right? Now, if this doesn't sound like you, then you're probably that betch who hibernates in her pajamas binge-watching romantic comedies like Love Actually before inhaling the rest of the holiday cookie dough. Um, regardless, we're all mad needy during this time of year, so if you're stressing over your sex life or whether or not you're getting cuffed this season, not to worry. These are your cuffing season horoscopes.
Aries
The sun is currently shining its cosmic rays over your matchmaking seventh house, and the horny eighth house of sex later this month. Long story short, you're basically in heat, Aries. Although don't get too crazy, considering Venus, the Regina George of the cosmos, is now retrograde in suspicious Scorpio until November 16. Yes, retrograde means your ex is secretly watching your every move behind the nearest bush. Wait, did you hear that? Everyone is suspect.
Taurus
You're flirting your ass off at work, you saucy betch. With the sun burning up your sixth house of OCD and responsibility, you're giving it your all at the office these days, literally. Although truth is, you're secretly getting ready for a Scorpio season slut-a-thon. Are you looking for something serious? Venus is retrograde in your bump-and-grind seventh house until November 16, so look out for toxic flings and reappearing exes.
Gemini
Get off the stage, Gemini. Okay, fine, but make sure you finish what you just started. The sun has morphed into a disco ball in your slutty fifth house of passion and shameless teasing; however, it moves into your responsibility zone of day-to-day grind later this month, and well, let's get down to unfinished business…I mean business. Are you seriously crushing on the FedEx guy? Passing out after partying way too much is never fun, especially when your car smells like Taco Bell.

Cancer
Get the f*ck out of your pajamas, Cancer. If you watch 13 Going on 30 one more time, there will be no thirty, flirty, and thriving in your future, so get it together. Granted, the sun is rocking you to sleep in your fourth house of there's no place like home, but not for long, Dorothy. It will soon enter your flamboyant fifth house of hoeing and love at first sight. However, let's not plan a wedding just yet, considering Venus is retrograde in this area of your chart. In the meantime, feel free to doodle both of your names on your iridescent notepad.
Leo
Stop trying to make fetch happen, Leo. With the sun skipping through your third house of gab and juicy gossip, you're spilling the beans left and right. You obviously had zero shame asking the waiter for his rising sign the other night, too, but hey no one's judging, your majesty. The sun enters your cozy fourth house later this month, so prepare to flake on your crew. It's your turn to binge-watch Stranger Things, and well, maybe some Netflix and chill, too.
Virgo
Put your calculator away! Granted, with the sun shedding an annoying light over your second house of income, you've been stressing over your bills, bills, bills. However, take a breath and look in the mirror. Remember who the f*ck you are, Virgo. Venus is currently retrograde in your sh*t-talking third house, stirring up old gossip, and possibly sparking a new friends with benefits adventure. Sexting is inevitable, but look out for screenshots.

Libra
Happy Birthday sex, Libra. The spotlight is on you, as per usual, except your self-centered ruling planet Venus is currently reverse in Scorpio, and your second house of confidence. Stop crying, you can have any guy that you want, just make sure to ditch that creepy ex-boyfriend of yours. In the meantime, Victoria's Secret is having a sale, so make sure you go to the mall and buy yourself something nice. Besides, a girl can never have too much lingerie, right?
Scorpio
Hi, Scorpio. Hate to break it to you, but everyone knows you're hiding out until Halloween. I get it though, the sun is in your shady twelfth house of secret enemies and déjà vu, and maybe you're not in the mood to interact with any living species. However, that betch Venus is currently retrograde in your sign, stirring up all types of feels, so don't take your moods too seriously. You are not your thoughts, except when you're thinking about sex. Speaking of which, secret lovers are on the horizon for you, betch.
Sagittarius
You're slutting it up, as per usual, giving the term "single and ready to mingle" a whole new meaning these days. I mean, have you seen your DMs lately? Irregardless, the sun enters your oh-so-quiet twelfth house of crystals and sage later this month, so feel free to invoke your lovers via rituals and witchcraft. However, don't get all Maleficent with your love spells. Venus is retrograde in this area of your chart, and you're reaping those one-nighter TBTs. What goes around cums comes around.

Capricorn
Getting cuffed is the last thing on your mind, but then again, what's new? You're a workaholic betch, and with the sun putting your career in the spotlight, you honestly couldn't care less about anyone in sight. Kudos on your work wardrobe, BTW. Venus the gold digger is now retrograde, schmoozing her way through your friendship zone, possibly bringing up old relationship drama, and "he said, she said" bullsh*t. Butter isn't a carb, but who cares, you're getting cheese fries.
Aquarius
Settle the f*ck down, Aquarius. You're making a scene, and everyone saw you pop a squat that night in the parking lot. The sun is clearly frolicking through your adventurous ninth house of road trips, and flip cup, but even still, how could you? It doesn't help that Venus is moving backward through your corporate tenth house, sparking some VERY unnecessary hookups. Don't sh*t where you eat. Don't do it.
Pisces
Stop feeling sorry for yourself, Pisces. How do you expect to start a solid relationship if you're still hooking up with that f*ckboy? The sun is in your shadowy sex house, stirring up insecurities and unnecessary paranoia, so don't order another jack on the rocks. The queen of the plastics, Venus, is moving backward through your adventurous ninth house of one-night-stands. Okay, so maybe I'm kidding about the one-night-stands, but what about the mile high club? Don't underestimate the power of travel flings.

Images: Brooke Cagle / Unsplash; Giphy (4)
The Type Of Fuckboy You Should Date This Cuffing Season Based Off Your Horoscope
Well ladies, it is officially here: cuffing season. The one time of year when it is acceptable, nay necessary, for you to aggressively pursue a stable, loving, relationship to help you survive your seasonal depression the winter. But what should you look for in a winter bae? Well that depends, obviously, on the date and time of your birth as it corresponds to the position of the stars and planets in the sky. I'm talking about your zodiac sign, duh. Luckily, we have a cuffing season horoscope that will help guide you toward the fall relationship of your dreams. Follow this guide, and you might even meet someone you like enough to date into the spring. No guarantees on summer, though.
Virgo – The Actually Smart Fuckboy
You're knocking it out of the park in anything school/learning related this fall, so just know you have no time for stupid bullshit. Instead of going for your usual dumb finance bro type, focus on someone who can actually keep up with you intellectually. You know, the type of guy who can participate in all your shit talking without having to constantly be reminded which Ashley you're talking about. Basically, you have a meet-cute at a library in your future. Embrace it.

Libra – The Reliable Fuckboy
I know this is the last thing you want to hear, but it's time for you to get serious. Don't focus on partying. It's get shit done season. That being said, you're going to need a fuckboy who is reliable. Preferably he'll have a car and an AirBnB account because you're going to need some weekend getaways to balance out your work week. A reliable fuckboy with his own car and money for trips? Yeah, you're basically looking for a unicorn. Better start searching ASAP.

Scorpio – The NSA Fuckboy
You are feeling confident af this fall, Scorpio. I mean, you're always confident, but particularly so this cuffing season. This excess of confidence is going to attract a lot of eligible suitors, so the best move for you this cuffing season is simply not to participate. No cuffing for you. You don't need it! Cuffing is for lonely people who are pissed because sweatpants are the only thing that fits them right now. That's not you right now, Scorpio. Remember: "I go through guys like / Money flying out the hands / They try to change me. But they realize they can't / And every tomorrow is a day I never plan / If you're gonna be my man understand….I can't be tamed." – Miley Cyrus

Sagittarius – The Successful Fuckboy
You definitely want to be lazy and stay inside this fall, and honestly, you're not wrong. TBH, you're probably dying to get a head start on your summer body, and while I don't blame you, maybe hold off on that until after Christmas. You know, long enough to rope someone into finding you physically attractive. With that in mind, you're going to want to hook up with someone who will keep you motivated. Find someone who is killing it right now and latch on and use them as a life vest. Just be ready to do the same for them when fortunes shift.

Capricorn – The Hipster Fuckboy
You are feeling creative and artistic this fall, Capricorn, so it's time to let go of the past and go with the flow. You're going to need to cuff up with someone who will fan the flames of your creativity, so maybe a trip to Brooklyn (or your nearest hipster mecca) is in order. Scope out a local coffee shop or go to a reading (whatever that means) and find the scrawny hipster of your dreams. Once you find them, it's Netflix and Chill all winter for you. Just know you will have to dedicate at least some of your alone time to listening to your new boo playing guitar.

Aquarius – The Kind Of Random Fuckboy
It's try new things season, Aquarius, so it is time to diversify your dick portfolio. Now is not the time to be picky. Now is the time to leave caution to the wind and trust your vag heart. Basically, you're ready to give your attention to anyone who you find even remotely interesting. Don't limit yourself to your usual dating pool or hangouts. Branch out. Date someone under 6 feet. I know it sounds crazy, but it just might work out.

Pisces – The Non-Fuckboy Fuckboy
Grab a tissue, Pisces, because you're about to catch feelings. It is flu season, after all. But don't freak out—this isn't a death sentence. It just means that you're going to need to preemptively steer yourself in the direction of someone who isn't going to ghost you. Put your red flag alert on high now to avoid the heartache later. Nobody wants to spend Christmas sadly posting fuckboy memes and thirst traps in hopes of getting some loser's attention. Make sure that at the slightest hint of shadiness, you bolt before the feelings are able to take hold.

Aries – The Fuckboy Fuckboy
You don't have the attention span for anything serious this fall. That's why this cuffing season you need to seek out most fuckboyish fuckboy you can possibly find and bang him until one of you ghosts the other. No feelings, no drama, just a semi-regular dick appointment. When you guys get bored and decide to never talk again, just move onto the next one. I promise the type of man you're looking for is in surplus these days.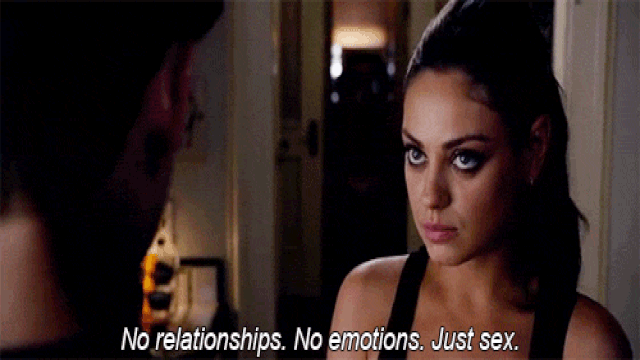 Taurus – The Sex-Crazed Fuckboy
Damn Taurus, you're loyal. But you're also…how do I say this…looking to get fucked. No shame, girl. This is 2017. Ladies is freaks too. Time to grab the nearest person you're attracted to and lock them down with some crazy marathon sex. Not only will it maintain your healthy glow as the Sun goes away, but the vigorous exercise will have stave off your winter weight. Lucky you.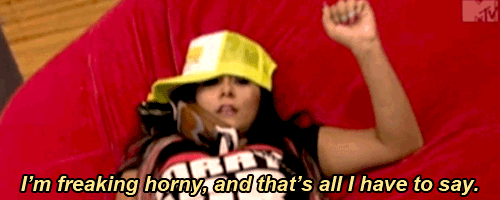 Gemini – The Fuckboy Husband
You will be leaning into cuffing season hard this year, so don't be surprised if you find out mid-January that your friends have started a separate group chat to talk about how lame you are now. Honestly, they're just jealous of your joint Blue Apron account and newfound love of staying in on a Saturday night to re-watch the new Ken Burns Vietnam documentary. Sure, it sounds lame now, but soon you will become impervious to FOMO, so just double down and be thankful you found someone as into doing nothing as you are to spend the winter with.

Cancer – The Expendable Fuckboy
Danger! Alert! Attention, Cancer! Your OCD tendencies are going crazy this cuffing season, which puts you at risk of morphing into your craziest self dating-wise. Double texting, subtweeting, and general overreactions are all in your future. Honestly, there's really nothing you can do but accept the crazy. You'll get over it eventually, and find yourself laughing your ass off mid-June when you run into your former fuckboy at a bar and have to say, "Haha sorry for the time I broke into your house. So random."

Leo – The Fuckboy & All His Friends
September and October are going to be especially busy party months for you. Maybe some people you know are getting married, maybe you're just looking good af and want to be seen. Either way, you will be out and about, so don't let yourself settle into a regular thing too soon. You're on fire, and a significant other will just slow you down. Whatever you're doing romantically, keep it on the DL. You don't need all the guys you're juggling to know you're juggling them.