Kim Kardashian Just Made Criminal Justice Reform Happen
Once again, Kim Kardashian has proven to be the ultimate influencer. And no, this time we are not referring to the global rise of the middle part, but the First Step Act. It's okay if you don't know what that is because you've been bingeing The Princess Switch and Dumplin'. We're here to fill you in.
Yesterday the Senate voted 87-12 to pass the bill which will be the biggest criminal justice reform our country has seen since JNCO jeans were in fashion. The First Step Act does a few things. First, it allows people who were put in jail before Congress reduced the the disparity between powder and crack cocaine sentences to also benefit from that bill, which could affect up to 2,600 federal inmates. It also lessens mandatory minimums and the three strike rule used against drug offenders that often adds decades onto sentences.
The act will also ban the practice of women being shackled during childbirth, which is so insanely cruel it's hard to believe it was ever a thing at all. And it will introduce a number of rehabilitative programs to aid former inmates to re-acclimate back into society. Unfortunately the act only applies to federal inmates, which makes up only a small fraction of the U.S.' 2.1 million person prison population but like the act says, it's a first step. So what are the next steps? Paul Ryan has signaled the House will move to pass the bill ASAP, at which point it will go to President Trump's desk. Normally that would be the place where all good things go to die, but the president has been suspiciously on board with the legislation since the fall.
And who do we have to thank for Trump being suspiciously onboard?
So, mainly Jared Kushner, who has taken on criminal justice reform as one of his 12403726 jobs in the White House, but also…Kim Kardashian!!! As we all remember, Kim bravely took some time off from preparing for the Met Gala to help free Alice Marie Johnson, a woman serving life in prison for a nonviolent drug crime. Kim visited the White House earlier this year to talk with Trump about criminal justice reform, which resulted in clemency for Johnson and at least one cursed image:
View this post on Instagram
Ever since that blessed day, Kim K has teamed up with others like Kushner and Van Jones to keep the kriminal justice reform train rolling. Obviously many other non-Kardashians worked on this issue for a long, long time in obscurity before Kim decided to use her platform to elevate it, but those people aren't on a reality show so….
Well said, Van Jones. Well said.
Heads up, you need to keep up with the news. It's not cute anymore. That's why we've created a 5x weekly newsletter called The 'Sup that will explain all the news of the week in a hilarious af way. Because if we weren't laughing, we'd be crying. Sign up for The 'Sup now!
Has Kanye Secretly Been Trolling Trump All Along?
The boys are  back in town! By the boys I mean Donald Trump and Kanye West, and by 'back in town' I mean meeting in the White House. That's right, Twitter BFFs Trump and "Ye" are getting togeth for a lil' meeting this Thursday AKA tomorrow. Adorbs. The two are supposed to meet with Jared Looks-Like-He-Just-Proudly-Jizzed-In-His-Pants Kushner to talk about prison reform and violence in Chicago. These are important issues…being discussed by two unstable narcissists and a greedy, immoral third wheel…what could go wrong?!
Here's my first question: what room in the White House is big enough to hold both Trump's and Kanye's massive egos. Haha, BURN. Okay, next Q: can Kanye actually convince Trump to make policy changes when it comes to the criminal justice system? And can he convince him to reconsider his recent suggestion that we implement 'stop and frisk' (which is racist and has proven to be ineffective) in Chicago (where West was born)? There's a lot at play here. First of all, I'm not entirely sure exactly where Kanye West stands on these issues. I mean, I would assume he is for prison reform and against stop and frisk, but he has been known to tweet about how "slavery was a choice" and how we should "abolish the 13th Amendment", so like who f*cking knows at this point. Also, will Trump actually listen to him or will he just pretend to care and then not do sh*t about it, AKA the strategy of all my exes? Trump loves anyone who praises him, so naturally he's low-key obsessed with Kanye West. Will his pathetic need for admiration lead to him doing whatever Kanye advises? And this question, my friends, leads me to my ultimate Q: has Kanye West been playing the long game all along???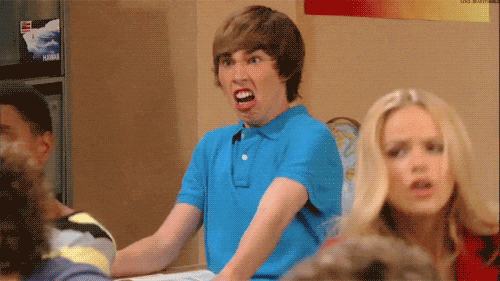 Okay, hear me out. It could be possible that Kanye West, as a self-obsessed celeb with no filter himself, realized that he knew exactly how to play Trump because they are so similar. This could be a real 'takes one to know one' sitch. If this is the case, maybe Kanye West planned to stroke the president's ego by praising him online, knowing that this could eventually lead to him scoring a meeting with Trump, where he could advocate for things he knows the president's inner circle would have conservative views on: criminal justice reform and how to handle violence in Chicago. Maybe this is an inside job. Maybe – just maybe – the call is coming from inside the house!!! Wow, I am killing it in terms of misusing references today.
However, there is also the chance that this is really just two idiots with too much money who love being complimented getting together to tell each other how amazing they are.
Actual footage of Kanye West Meeting With Trump:

Unfortunately, this scenario is more likely. It is possible that these issues will be addressed in the meeting, but I'm not exactly hopeful that anything will really come of them. Kim Kardashian West has met with Trump in the past to talk about prison reform, and it led to him pardoning Alice Marie Johnson, who was in prison for nonviolent drug charges. That's great and all, but it's important to note that Trump releasing individuals from prison because a celeb who doesn't make fun of him online told him to is *not* prison reform. There are sooooo many PoC in prison because of nonviolent drug crimes, and most of them aren't related to Kim K, so privilege is still calling the shots here. Anyway, my point is that it will take systemic and institutional change to reform our criminal justice policies, and this will likely require more than a meeting between Trump and his biggest celeb admirer. *But* perhaps it is a start. Essentially, as of now we are relying on Kanye West for this one…great.
This all comes at a time when it's becoming glaringly obvious that celebrities can greatly influence American politics. I mean, our president is a literal reality TV star, and Taylor Swift just made voter registration numbers soar after finally disclosing her political beliefs. It's great when celebrities use their platforms to influence people to vote and  participate in democracy, but it's also kind of sad that that is what it takes.  Perhaps we as a society should take this as a sign that we need to get our priorities in check. We should be educating ourselves and our peers, friends, and family members about why we should care about the state of our nation/democracy before taylor swift tells us to. Just a thought! Until then, here's to hoping that Kanye West is able to persuade Trump to stop putting black people in jail at a disproportionate and alarming rate…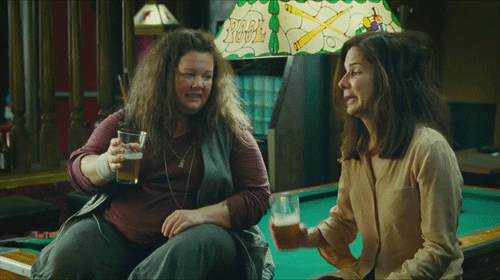 Heads up, you need to keep up with the news. It's not cute anymore. That's why we've created a 5x weekly newsletter called The 'Sup that will explain all the news of the week in a hilarious af way. Because if we weren't laughing, we'd be crying. Sign up for The 'Sup now!
Kim Kardashian Is Spilling Tea About Her Latest White House Visit
In today's episode of Keeping Up With The Kountry, our girl Kim Kardashian is fighting for criminal justice reform again. Fresh off of helping to free Alice Marie Johnson, a grandmother who spent more than 20 years in prison for a first time, non-violent drug offense, Kardashian is continuing to work with Jarvanka and President Donald Trump to change our f*cked up prison system. Basically, Trump only listens to reality stars now. Can we please send Hulk Hogan to yell at him about Puerto Rico?
On Friday, Mic released an exclusive interview with Kardashian about her work as a clemency advocate. It seems that, since she's gotten a taste of fighting the good fight, no controversial appetite suppressing lollipops can stop her hunger for more. Kardashian told Mic that she's currently working to free Chris Young, who was sentenced to life without parole for a nonviolent drug offense because of federal mandatory minimum requirements. Young's sentence was so unfair that Kevin Sharp, the judge who was bound by law to give it, later stepped down from the bench in part because of Young's case.
Ep. 18: For Kim Kardashian West, criminal justice reform "can't stop at one person"

Months after successfully petitioning President Donald J. Trump to free Alice Marie Johnson from prison, Kim Kardashian West sits down with Mic co-founder Jake Horowitz to discuss why her new role as a clemency advocate is only just beginning. She shares her plans to free another person incarcerated for low-level drug offenses and responds to critics knocking her for working with the president. New episodes of Mic Dispatch air Tuesdays and Thursdays at 8 p.m. Eastern. Follow Mic Dispatch on Facebook Watch to continue to dive beyond the headlines.

Posted by Mic Dispatch on Thursday, September 13, 2018
Young joined in on the interview over the phone, saying, about prisoners, "The main thing I would like people to know is that we're human. We're not inanimate objects. We're conscious, we're sentient beings that should get treated like it." Cool, it's so great that a man like that is supposed to spend his whole life behind bars while, say, Donald Trump Jr. (AKA "The Collusion Kid") gets to gallivant around, sitting on tree stumps and being a total ass on Twitter.
tree son pic.twitter.com/Ul0um6zUBN

— Ariel Edwards-Levy (@aedwardslevy) September 5, 2018
Speaking of the Trump family, some people are upset that Kardashian would work on such a worthy cause with such unworthy allies. Is Trump just using Kardashian to make himself look better because he's screwing up like every other thing he does? To that, Kardashian said in the Mic interview, "I truly think it is a genuine commitment . But let's say it's not. It's still helping a lot of people and getting people out." Meanwhile, CNN host and criminal justice reform advocate Van Jones, who joined in the interview, added, "Who loses if we decide that because Trump is so objectionable on 99 other issues, we won't help the prisoners? The prisoners lose."
Anyways, watch the whole interview before you flip back to your regular dose of Keeping Up With The Kardashians. You'll remember you did when Kim inevitably becomes president in 2024.
Heads up, you need to keep up with the news. It's not cute anymore. That's why we've created a 5x weekly newsletter called The 'Sup that will explain all the news of the week in a hilarious af way. Because if we weren't laughing, we'd be crying. Sign up for The 'Sup now!
Kim K. Actually Got Trump To Do Something Good
Well, Kim Kardashian is probs getting into heaven now. On Wednesday, President Trump officially pardoned Alice Marie Johnson, the 62-year-old grandmother serving life in prison for a first-time nonviolent drug offense. Last week, Kim went to the White House to plead Johnson's case in front of Trump, which resulted in this excellent news and also in this photo, which is even weirder to look at than those pics of your ex with his new gf:
Great meeting with @KimKardashian today, talked about prison reform and sentencing. pic.twitter.com/uOy4UJ41JF

— Donald J. Trump (@realDonaldTrump) May 30, 2018
(This image will probably be in textbooks someday. Sit with that.)
This all started when Mic reported on Johnson's story back in October 2017. When Kim came across the video, she made it her mission to get clemency for Johnson. She even started talking with Ivanka and Jared on the phone multiple times, which you know means something is serious. (Cause does anyone talk to Jared Kushner on the phone for fun?) Eventually, Jarvanka got Kim into the Oval Office for a meeting of the reality stars, and while Trump apparently couldn't be bothered to stand up for their picture together, he did one reasonable thing and commuted Johnson's sentence.
When Kim heard the news, she tweeted:
The phone call I just had with Alice will forever be one of my best memories. Telling her for the first time and hearing her screams while crying together is a moment I will never forget.

— Kim Kardashian West (@KimKardashian) June 6, 2018
I never expected something Kim Kardashian wrote on Twitter to make me tear up in a good way, but this is 2018 and life is all kinds of batshit.

So I guess you have to be a celeb to get the president's ear right now, but hey, the most important thing is that Johnson gets to go home, which she should've been able to do fucking years ago. Kudos to Kim for killing it on prison reform. Meanwhile, there's still no sign that Kanye understands slavery.

Heads up, you need to keep up with the news. It's not cute anymore. That's why we've created a 5x weekly newsletter called The 'Sup that will explain all the news of the week in a hilarious af way. Because if we weren't laughing, we'd be crying. Sign up for The 'Sup now!

Kim Kardashian Is Meeting With Trump Today

On today's episode of Keeping Up With The Kountry, Kim Kardashian is heading to the White House. That's right, our girl Kim's long awaited prison reform meeting with President Trump is scheduled to happen today, because who run the world?? Reality stars now, I guess. On Wednesday, instead of pitching the president appetite-suppressing lollipops, Kim will push him to pardon Alice Johnson, a grandmother and first-time offender who has been serving a life sentence for a nonviolent drug crime. Johnson's case is a perfect example of how our prison system is more messed up than that cute fuckboy you keep telling yourself is just "complicated." Also lol at the fact that Kim Kardashian meeting Trump at the White House is actually one of the most reasonable things that's happened since he was elected president.

Kim's been working to get Johnson pardoned since last October, with Jared and Ivanka as her unlikely allies. Kim originally saw the story on Mic's twitter, so like who says the Kardashians don't read the news? (Also, hi Kim sign up for our newsletter.) As it turns out, Jared's also totally into prison reform, since his father spent a year in prison for crimes like tax evasion and witness tampering, and Ivanka's on board since her father may end up in prison one day too, or at least that's what I tell myself every night as I try to fall asleep.

According to Vanity Fair, Kim will meet with Jared and other officials first, and then they'll take her over to the Oval Office to chat with Trump himself. And while Trump's administration has been rolling back Obama-era protections for nonviolent drug offenders under the guidance of evil wood elf Jeff Sessions, Trump loooooves getting flattered by celebrities, so Kim may actually end up securing a pardon.


You know it's a big deal because Kim won't bring the camera crew for Keeping Up With The Kardashians with her, and she's leaving her sisters at home, which is actually too bad because Kourtney is famously the one who taught Kim "there's people dying" and Kendall might've had some tips for Jared on how sharing a Pepsi could help him with his other big project – making peace in the Middle East.

Heads up, you need to keep up with the news. It's not cute anymore. That's why we've created a 5x weekly newsletter called The 'Sup that will explain all the news of the week in a hilarious af way. Because if we weren't laughing, we'd be crying. Sign up for The 'Sup now!

Kim Kardashian Might Literally Save A Woman's Life

In the midst of her husband's tweetstorms Kim Kardashian-West is acting increasingly  more and more impressive, and that makes me wonder if there's a finite amount of composure between the two of them and she is currently using it all up. Whatever the case, Kim K isn't letting anything distract her from literally like saving someone's life. In an interview with Mic, she sat down and explained her current project. No it isn't a handbag or lip gloss. Kim is working her ass off to free Ms. Alice Marie Johnson, a 62 year old grandmother sentenced to life in prison for first time drug use.
After seeing @Mic's video about #AliceMarieJohnson, a great-grandmother serving a life sentence without parole for a nonviolent drug offense, @KimKardashian explains in an exclusive sit-down what drove her to act and why she's talking to the White House. https://t.co/SX0CJhFENQ pic.twitter.com/dL6PHmPy5D

— Mic (@mic) May 9, 2018
She has hired Ms. Alice a new legal team and more impressive than that, she's been in close contact with Jared Kushner and others in the White House. Is there a single thing braver than that in this day and age? I honestly don't think so.
Mic got straight to the point and was like, "why are you working with Trump because you know like everyone hates him, right?" And Kim in the coolest way possible was like, "I'm using my celebrity for good and this isn't about Trump, why are you so obsessed with him??"
Okay, so she actually said, ""I'm just focused on criminal justice reform and helping one person at a time. And so far, the White House has been really receptive to my calls, and I'm grateful for that. And I'm not going to stop that because people personally don't like Trump."
I honestly don't know if I could be as big of a person as Kim is. I raise my canned rosé to her. Also in the interview, which you really should watch instead of doing any real work today, she gives a shout out to social media and it's capability to bring about change. She said, "I just think that so many young people have such a big voice and it's really inspiring to see. And just to know how powerful social media is — you can just be clicking through and see something that just like tugs at your heart and change your life. And change someone else's life."
I'm going to have that answer on the ready next time I get in trouble for tweeting at an inappropriate time. I'm just trying to change lives, boss. K? 
Heads up, you need to keep up with the news. It's not cute anymore. That's why we've created a 5x weekly newsletter called The 'Sup that will explain all the news of the week in a hilarious af way. Because if we weren't laughing, we'd be crying. Sign up for The 'Sup now!
It Finally Happened: Kim K Is Getting Into Politics
Would you be surprised to hear that Kim Kardashian is going to the White House? No? That actually sounds about right given the reality-tv-political-crossover hell we've been living this past two years? Cool. Well, she is. And it's actually for a good cause. Kim is working with none other than dynamic duo/white collar Bonnie and Clyde Jared Kushner and Ivanka Trump to secure a pardon for Alice Marie Johnson, a woman currently serving a life sentence for a non-violent drug offense.
So yeah, while Kim's husband spends his days googling "was Lincoln Republican?" from the sunken place's only laptop, our girl Kim is out here taking on the prison industrial complex, trying to help unfairly imprisoned POC be released from jail. And let's not forget Kourtney's advocacy for makeup reform last week. Is this the future of America?
According to Mic, Kim has been working for months with Jarvanka on securing Johnson's freedom, and her file is now on President Trump's desk for review. So is this what we have to do to get the president's attention? Send in other reality stars? Maybe we send in someone whose rep was so damaged on their season that they need to do a good deed to save themselves? Arie Luyendyk Jr. I'm looking at you.
Johnson was sentenced to live in prison without parole in 1997 on money laundering and drug conspiracy charges. These crimes were her first offense, and her case gained notoriety last year when Kim K tweeted about it with the unforgettably powerful words, "this is so unfair…"
This is so unfair… https://t.co/W3lPINbQuy

— Kim Kardashian West (@KimKardashian) October 26, 2017
TBH, I'm already looking forward to the KUWTK episode where Kim accepts her Nobel Peace Prize for getting Kim Jong Un to agree to "be chill." They'll call it the Kim-To-Kim summit, and the outfits will be amazing.
The Whole Sad Saga Of Meek Mill, Explained
In a total turn of events, I am here today to report some *good* news. Truly wild, I know. Rapper Meek Mill has been released from prison on bail as ruled by the Pennsylvania Supreme Court. You know you're living in dark times when actual justice happens and you're like, "oh, wow, did not see that coming!"
Meek Mill was sentenced to two to four years in prison  for violating his probation. He has been on probation for almost 10 years after being convicted on drug and firearm charges back in 2007. The rapper has been released because the credibility of the officer that is one of the key witnesses in the case has come in to question, but let's also just talk about how it's bullshit that he could be put back in jail in the first place.
An arrest like Meek Mill's points to some of the many flaws in our broken criminal justice system. Having a person on probation for nearly a decade is essentially setting them up for failure. It's part of a larger system that disproportionately condemns men of color and keeps them oppressed and literally locked up behind bars. Probation often requires showing up for meetings with your probation officers and submitting drug tests. Show of hands who here has ever missed a meeting or been unable to pass a drug test at any given point.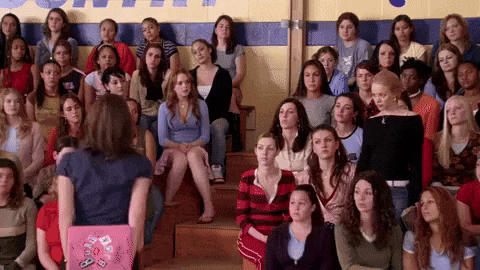 Exactly. Now imagine having to adhere to those strict rules for 10 years. All because you fucked up when you were nineteen years old. Show of hands who here was an idiot and made dumb mistakes when they were nineteen that they hope would not be seriously haunting them now.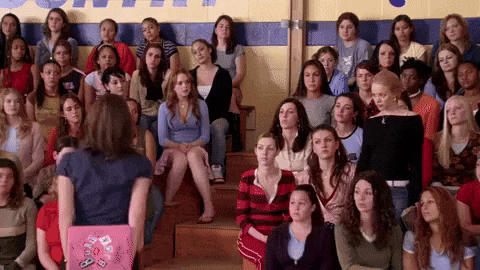 Cool. Now is a good time to point out that I was caught by the police for underage drinking and smoking marijuana when I was eighteen. You know what I got? A warning. One of the cops even laughed at my joke and told me to get home safe. You know why? Because I'm white. Tbh I'm sure it was a solid joke though, just for the record.
Anyway, Meek Mill has been caught in violation of his probation a few times. One time just for leaving Philadelphia county, others for having marijuana in his system. It's kind of hard to not leave the county when you're a touring rapper, and let's be honest, it's pretty hard to not have marijuana in your system when you're a human who lives in the world. These are not horrible offenses. They should not be able to put a man back in jail and rip him apart from his family and the life he has made for himself. Probation violations lead to more probation/restrictions, house arrest, and restricted traveling, which is what happened to Meek Mill. It's a snowball effect, leading to more and more opportunity to violate your probation. It's a lot easier to get caught doing something when you have so many restrictions, and you are a black man in America. Mill's latest violations included a failed drug test, violation of court-ordered travel restrictions, and two misdemeanor arrests: for reckless driving involving a motorcycle in Manhattan and for an alleged altercation at the St. Louis airport. These ultimately led to his sentencing of two to four years, which, as stated earlier, he has now been released on bail for. He's not entirely a free man yet, but it is a victory.

The point is that our criminal justice system is clearly broken and meant to keep a certain demographic from being free citizens. I'm now realizing I started this article by saying I had good news and then proceeded to bring you all down by telling you about how fucked up our country is. Whatever, life is a nightmare. #FreeMeekMill.
Heads up, you need to keep up with the news. It's not cute anymore. That's why we've created a 5x weekly newsletter called The 'Sup that will explain all the news of the week in a hilarious af way. Because if we weren't laughing, we'd be crying. Sign up for The 'Sup now!
Images: Giphy (3)