Felicity Huffman And A Dozen Others Plead Guilty In College Admissions Scandal
Well, it seems not everyone involved in the college admission scandal spent their court hearing signing autographs and treating it as a chemistry read for a new ABC sitcom (tentatively titled Crash Course in my mind). Felicity Huffman, along with a dozen of the other parents that are involved in this scandal, have pleaded guilty on counts of conspiracy to commit mail fraud and honest services mail fraud. Is it just me, or is this the first time we've heard about Felicity Huffman since the scandal came out? Kudos to her publicist, you hid her well.
Just a reminder that this was not a one way street and that some people on the college side actually were involved. For example, Michael Center who is the former (shocking) men's tennis coach at University of Texas at Austin, pleaded guilty for the same chargers. He accepted over $60,000 grand in cash and a $40,000 donation to ensure a student was accepted and recruited. Why have I been lying to my friends all my life for free? Also a reminder: Felicity Huffman didn't come up with this plan, Rick Singer did. He's the owner of a for-profit Newport Beach college admissions company and was the one helping these parents cheap and dupe their kids way into elite schools so I guess they could be more like Blair Waldorf?
Back to Huffman, who does have top billing on this scandal (until Aunt Becky makes her plea): her charges are due to the fact that she paid $15,000 for a Harvard graduate to correct her daughter's SAT answers, increasing her score by 400. (I'm praying my parents didn't do this for me, cause if so, they really should get a refund). The conspiracy charge came from the notion that she was planning on doing the same thing for her younger daughter. Fans of William H. Macy will be happy to know he was not charged, but it was suggested that he was in the know about what was going on. Shameless, am I right? (Sorry).
Because of her clear criminal record, and also probably because of her amazing IMDB record, her sentence is low and should be around four to 10 months — but I don't know… a blonde actress with an Emmy, she may just have to clean up the streets of Calabasas for a few weeks. God bless our system!
Here is her full statement:
I am in full acceptance of my guilt, and with deep regret and shame over what I have done, I accept full responsibility for my actions and will accept the consequences that stem from those actions.

I am ashamed of the pain I have caused my daughter, my family, my friends, my colleagues and the educational community. I want to apologize to them and, especially, I want to apologize to the students who work hard every day to get into college, and to their parents who make tremendous sacrifices to support their children and do so honestly.

My daughter knew absolutely nothing about my actions, and in my misguided and profoundly wrong way, I have betrayed her. This transgression toward her and the public I will carry for the rest of my life. My desire to help my daughter is no excuse to break the law or engage in dishonesty.
Now, onto some of the lesser-known participants in this scandal. One parent, Jane Buckingham, actually wrote a book called "The Modern Girl's Guide to Sticky Situations," giving us Countess LuAnn level lols for writing a book they'd never know they actually needed. She not only cheated the system by having someone take her son's ACT exam, but she also… cheated her son by giving him a copy of the ACT at home for him to take while sick so he would think he took it honestly? Honey, hate to break, but if your son believes that that's how exams, work, he shouldn't go to USC.
While there's less information on these other parents, here's a list of all the other names who have also pled guilty, because why not drag them just a little bit? Augustin Huneeus, Gordon Caplan, Peter Jan Sartorio, Stephen Semprevivo, Devin Sloane, Gregory and Marcia Abbott, Robert Flaxman, and Marjorie Klapper – consider yourselves dragged.
This is just the start of the chargers that should be coming through this week, and all charges should be wrapped up by Friday (unless Olivia Jade and Lori have a meet and greet scheduled).  
Heads up, you need to keep up with the news. It's not cute anymore. That's why we've created a 5x weekly newsletter called The 'Sup that will explain all the news of the week in a hilarious af way. Because if we weren't laughing, we'd be crying. Sign up for The 'Sup now!
The Viral GoFundMe That Raised $400K For A Homeless Vet Was A Scam
Does everyone remember the homeless vet GoFundMe campaign from last year? Good, me neither. Usually, stories described as "heartwarming" don't appear in my feed because of who I am as a person. But the story that this campaign was actually allegedly run by three scammers who made up every detail, though? Yeah, you better believe I was the target audience for that kind of groundbreaking news.
As someone who is both financially and morally bankrupt, I can't help but love a good scamming story. This one has it all—the compassion of trifling fools charitable strangers, incriminating texts, and even the alleged scammers turning on each other. Read on for what Vice calls, "another example of how our world is a dark and depressing place," and what I'm calling a how-to guide for gaming the world of online fundraising. Just kidding! (Or am I?)
The Original GoFundMe
Back in September 2017, Kate McClure started a GoFundMe. Apparently, she'd gotten stranded in Philadelphia, and encountered a homeless veteran named Johnny Bobbitt. She claims that Bobbitt spent his last $20 to buy her gas. McClure and her boyfriend, Mark D'Amico, decided that "all Johnny one little break," and with that thought, they started a GoFundMe campaign.
Their initial goal was set at $10,000, but people are such suckers the story got so much media attention that they ended up raising over $400,000. Cute, right? Hah. This is America, people. You gotta know there's a twist coming. Especially with a hook as wholesome as a homeless vet GoFundMe page.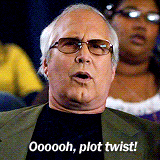 Johnny Bobbitt's Lawsuit
In August, the headlines about this started getting weird. Bobbitt, the vet they were allegedly raising money for, turned around and sued McClure and D'Amico. He alleged that they had taken over $200K for themselves. Bobbitt claimed that McClure had initially provided him with food, clothing, and cash. Yet the bulk of the money donated to the GoFundMe campaign never came his way. He was even back on the streets. Bobbitt then alleged that the couple was using those funds as a "personal piggy bank to fund a lifestyle that they could not otherwise afford." The fact that this is precisely how I used my parents' credit card in college is neither here nor there.
The couple responded to the lawsuit by claiming that they were withholding the remaining funds until Bobbitt—who struggles with drug addiction and has been in and out of rehab several times—got clean. They further claimed to have set up two trusts in Bobbitt's name, providing him a small salary, retirement funds, and investment funds to be overseen by a financial planner. D'Amico popped off even further, claiming he would rather "burn in front of him" than hand it over, given Bobbitt's situation. Way harsh, Tai.
He also apparently hoped to get a book deal out of this whole situation. He pitched the title "No Good Deed" for said memoir while the lawsuit was ongoing, to further the whole "white knight being victimized" thing he had going. Unsurprisingly, the trusts they claimed to have established for Bobbitt did not exist.
The Alleged Scam Revealed
Ultimately, Bobbitt's lawsuit had the exact opposite effect of what he hoped. Not only did news coverage do little beyond painting him as an erratic, ungrateful drug addict, but the subsequent investigation led to this week's revelation. The entire GoFundMe was allegedly an elaborate scam—and Bobbitt himself was in on it. Prosecutors say that "every shred" of the campaign was a lie. This includes the initial charming anecdote about Bobbitt spending his last $20.
Text message evidence between McClure and her friend proves that less than an hour after the campaign went live, McClure wrote, "Ok, so wait, the gas part is completely made up but the guy isn't. I had to make something up to make people feel bad." And that, my friends, is why I don't give to charity. I'M KIDDING. But always, stay on your toes—evil is real and walks among us.
For those of you saying: "But wait! Who cares if she made up a detail if the guy is real," I have some further bad news. This was not an innocent-white-lie-to-serve-a-greater-good kind of situation. McClure and D'Amico allegedly had no intention of using the money to help Bobbitt.
In fact, all of the money is now gone. And the couple spent most of it. Some of the purchases that ABC News lists include luxury handbags, a New Year's trip to Vegas, a BMW, and over $85,000 worth of ATM withdrawals "at or near casinos in Atlantic City, Philadelphia, and Las Vegas." Yeah, these are not people who started a homeless veteran GoFundMe page in good faith.
When the prosecutors confront them with this evidence: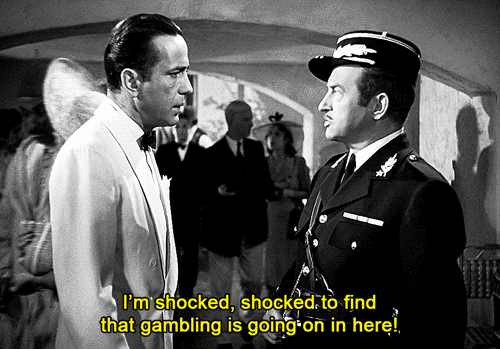 While Bobbitt's exact involvement in hatching the scheme is unclear, prosecutors have uncovered a Facebook post he made back in 2012. In this post, he tells a very similar story to the one shared on the GoFundMe page. A woman ran out of gas, he spent his last few dollars to help her, and so on. Interesting.
The Criminal Charges
Back in September, the Burlington County Prosecutor's office raided McClure and D'Amico's home. Many of their possessions (including the BMW) were seized. On Wednesday, McClure and D'Amico turned themselves in to prosecutors, they've since been released. Bobbitt was arrested later that night on charges of "being a fugitive from justice." All three are being charged with second-degree theft by deception, as well as conspiracy to commit theft by deception.
According to ABC News, the New Jersey couple is facing five to ten years in prison if convicted. Bobbitt, on the other hand, will be extradited to Burlington County to face his charges. And in a final poetic turn, the couple will appear in court on Christmas Eve.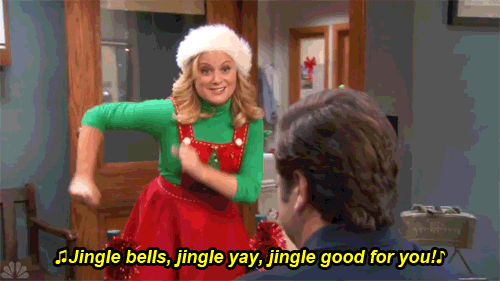 Others typically view scamming stories like this as a sign of humanity's decline. But I feel like I already knew that most people are self-serving assholes! So, it doesn't quite shake me to my core when I find out that one more person shamelessly stole for their own gain. Ultimately, it's nice to know that a charitably minded GoFundMe page could be effective. But that is, of course, if the story is aw-shucks enough to get its peddlers on Good Morning America (like these three were).
On the other hand, it's yet another reminder that the internet world is a shady place. It's all too easy to sell people on outright fabrications. I don't really have any advice on how to counter that. I just want to make sure we're all appropriately spooked about the state of the world. And with that, enjoy your weekend.
Are you obsessed with scams, cults, conspiracies, and true crime? Listen to Not Another True Crime Podcast! New episodes drop NOVEMBER 19TH!!
Images: Sharon McCutcheon/Unsplash; Giphy (4)
The One Where A British Robber Looks Exactly Like Ross
Are you a Friends addict who simply can't be satiated by the reruns on Netflix? Already been to all of the Central Perk pop ups across the country? Well, we have huge news for you. A crime was committed in the UK earlier in the week and in a way it's sort of like an across-the-pond Friends reboot!
England's Blackpool Police department posted a video of a man stealing a case of beer from a local convenience shop. The good citizens of Twitter immediately pointed out how much the thief looked like Ross from Friends.

They aren't wrong. In fact, they're so right that even David Schwimmer(Ross IRL) chimed in.
Officers, I swear it wasn't me.
As you can see, I was in New York.
To the hardworking Blackpool Police, good luck with the investigation.#itwasntme pic.twitter.com/EDFF9dZoYR

— schwim (@DavidSchwimmer) October 24, 2018
I know crime isn't supposed to be fun, but this is very fun. I wish all crimes were this petty and all criminals were celebrity doppelgängers. Show me videos of off-brand Ariana Grande running a red light or a Chris Pratt lookalike charged for disorderly conduct.
Luckily for Schwimmer, Blackpool's police corroborated his claim that he was in NYC at the time and he couldn't have bene the one to do this. However, I think it's only responsible to see where Rachel's former beau Russ was and see if he has a strong alibi.
Russ always seems pretty shady to me…
Anyways, I kind of don't care if they find the criminal but if they do, I say let him go. He's brought us enough joy during this hell week that we ought to overlook his human desire for a few brewskis.
Heads up, you need to keep up with the news. It's not cute anymore. That's why we've created a 5x weekly newsletter called The 'Sup that will explain all the news of the week in a hilarious af way. Because if we weren't laughing, we'd be crying. Sign up for The 'Sup now!
Harvey Weinstein Was Indicted And Here Are The Charges
On Wednesday, a Manhattan Grand Jury voted to indict Harvey Weinstein, Hollywood's richest bridge troll, on charges of Rape in the First and Third Degrees and Criminal Sexual Acts in the Third Degree. To break it down: Rape in the First Degree, according to New York law, is the most severe and requires forcible compulsion while the Third Degree means intercourse without another's consent (withheld for a reason other than incapacity). Both sound like Harvey to me but hey, I'm not a lawyer.
According to the Manhattan District Attorney, Harvey forced a woman to perform oral sex on him in his office and raped another woman in a hotel. This is the moment I wish we could hire all the girls from The Handmaids Tale to gather in a circle and throw stones at him, but apparently we live in a "civil society."
If convicted, Harvey Weinstein could spend anywhere from five to twenty five years in prison asking the guards if they know "why this hotel doesn't have bathrobes?" Five to twenty five years seems like a pretty wide range, but a victory is a victory I guess.
On Friday, Weinstein was forced to turn in his passport and was released on a one million dollar bail which is money he could probably find in change in his couch cushions. He was also strapped with a movement monitor that restricts him from leaving Connecticut and New York.
While the rape victim has not been publicly identified, she was reportedly attacked inside a Doubletree Hotel in 2013. The criminal sexual acts charge comes from an encounter with Lucia Evans, an actress who met Weinstein at a nightclub when she was 21 years old. Can you imagine having a fun night dancing with your friends and a wrinkly sea sponge with too much money and power offers you a deal too good to be true? Harvey is a way less fun Ursula the sea witch, stealing women's voices for power and then getting all crazy when we try to stab him. Evans says that Weinstein forced her to perform oral sex during what she thought was a casting meeting at the Miramax office in TriBeCa in 2004.
Weinstein's Lawyer, Benjamin Brafman, says that both acts were completely consensual and that Evans didn't report the incident for nearly fourteen years. Well, duh. He stole her voice! Why would a 21-year-old think she could bring down Hollywood's most powerful pufferfish? Society only started taking assault victims seriously this year – a casual two thousand and eighteen years too late. According to Brafman, the second woman had a ten-year romantic affair with Weinstein that went on long after the attack. Imagining Harvey Weinstein being "romantic" is turning my brain into a Tide Pods.
Weinstein plans to plead not guilty and he is prepared to "vigorously defend against these unsupported allegations that he strongly denies." If the case goes to trial, Brafman believes Weinstein will be acquitted. Ok, Brafman. Game on.
Heads up, you need to keep up with the news. It's not cute anymore. That's why we've created a 5x weekly newsletter called The 'Sup that will explain all the news of the week in a hilarious af way. Because if we weren't laughing, we'd be crying. Sign up for The 'Sup now!
A Man Robbed A Bank For Taylor Swift And You Can't Get A Text Back
You may naively think that your sig-other pulled out all the stops for you on your birthday this year, but they've just been outdone by a criminal in Connecticut. A dude who robbed a bank said he did so in order to impress and then propose to Taylor Swift. After robbing the bank in Connecticut, the man drove 60 miles to Westerly, Rhode Island where Taylor Swift owns a mansion. He then threw the $1,600 he stole from the bank over her fence into her yard.
Sweetie….do I have to be the one to tell you the ring rule? If you're proposing, the ring has to be three months salary at least. And if you did adhere to that rule, well, you're not making enough to even show up as a blip on Swift's radar.
<
I know the popstar is rebranding herself as "very cool" now but there's no way this girl is going to start dating criminals. Besides, even if she was interested, you think she is going to pick cash up off of her lawn. LOL. That being said, give me the address and I'll gladly see if there are any $20's stuck in the shrubs. 
Robbing a bank is a grand gesture in the romantic landscape of #wcw and #mcm posts, but it still isn't going to cut it for Swift. What hopefully will happen though, is we get a song about this dude on her next album called like, "Jump The Fence To My Heart"  or "Rob Me Blind." Tbh I can't wait to hear it. 
Heads up, you need to keep up with the news. It's not cute anymore. That's why we've created a 5x weekly newsletter called The 'Sup that will explain all the news of the week in a hilarious af way. Because if we weren't laughing, we'd be crying. Sign up for The 'Sup now!