NXIVM Sex Cult Leader Keith Raniere Found Guilty
In "Justice Is Finally Served" News of the week, cult leader Keith Raniere was just found guilty and faces up to life in prison when he is sentenced on September 25th. The jury took less than half a day to decide this because, no sh*t, he's a piece of sh*t.
If you aren't familiar with NXIVM, it was a sex cult under the guise of being a "self-help" group that was extremely brutal and abusive to women. Pronounced like the heartburn medication Nexium (sorry, their public relations team), it was built on members recruiting new members to try and advance their "personal growth," and particularly in Hollywood, their careers. If you're interested in a full on deep-dive into their inner workings, and how Smallville is involved, I recommend our podcast Not Another True Crime Podcast's most recent episode that goes all into this. Listen below.
But, for the quick rundown, here's what happened with his trial: Raniere was found guilty of racketeering and sex trafficking after a six-week trial that exposed the disgusting and painful details of what he made his "members" go through.
As previously mentioned, NXIVM found a way to work itself into Hollywood and get some high-profile members to join, like Smallville actress Allison Mack and Seagram liquor heir Clare Bronfman, who were also found guilty on various other charges. The main sex cult aspect of the organization is actually a sub-group of NXIVM, known as D.O.S. (which translates from Latin to "Lord/Master of the Obedient Female Comapnions, cool) where Raniere would make women perform sex on him or other members of the cult and also brand them with a painful tattoo that ended up being the shape of Keith and Allison's initials.
Additionally, he would basically make them create blackmail for themselves—either with naked photos or videotaped confessions where they would say awful things about their family members and friends to hold over them if they tried to leave. One woman even went so far as to falsely report her dad for sexually abusing her to their local newspaper.
From there, he would have women starve themselves in order to get to the body type he found appealing, making them both too weak to fight or think about how unfairly they were treated. All around, he is an awful human who is getting the least of what he deserves. See ya in hell, Keith!!
Images: Keith Raniere Conversations / Youtube
The Best True Crime Movies To Watch On Netflix
I don't want to brag, guys, but I am basically a true crime expert. Meaning I watch any and all things true crime on Netflix (and other streaming sites), I obsess, I stalk, I Wikipedia. I am also always on the lookout for new things to watch to make sure that I don't start developing faith in the world. I don't even know what it would be like to sleep through the night without waking up at every sound, sure that there is a murderer outside of my window. We've all seen Making A Murderer (and if you haven't, do so immediately) so if you are on the lookout for more things to terrify you about the world, here you are. Here are the best true crime shows/movies to watch right now on Netflix, the home of true crime.
'Extremely Wicked, Shockingly Evil and Vile'

Ted Bundy, so hot right now. With the new movie starring Zac Efron as everyone's favorite serial killer (I say that in jest), it's really time to cancel all your weekend plans and go down a Ted Bundy rabbit hole. This biographical crime thriller chronicles Bundy's crimes, but it is told from the lens of his longtime girlfriend (played by Lily Collins), who was in denial about who Ted really was for a long time. And once you watch Extremely Wicked and can't get enough Ted Bundy information, you can watch the documentary about his crimes, which is also on this list. You're welcome.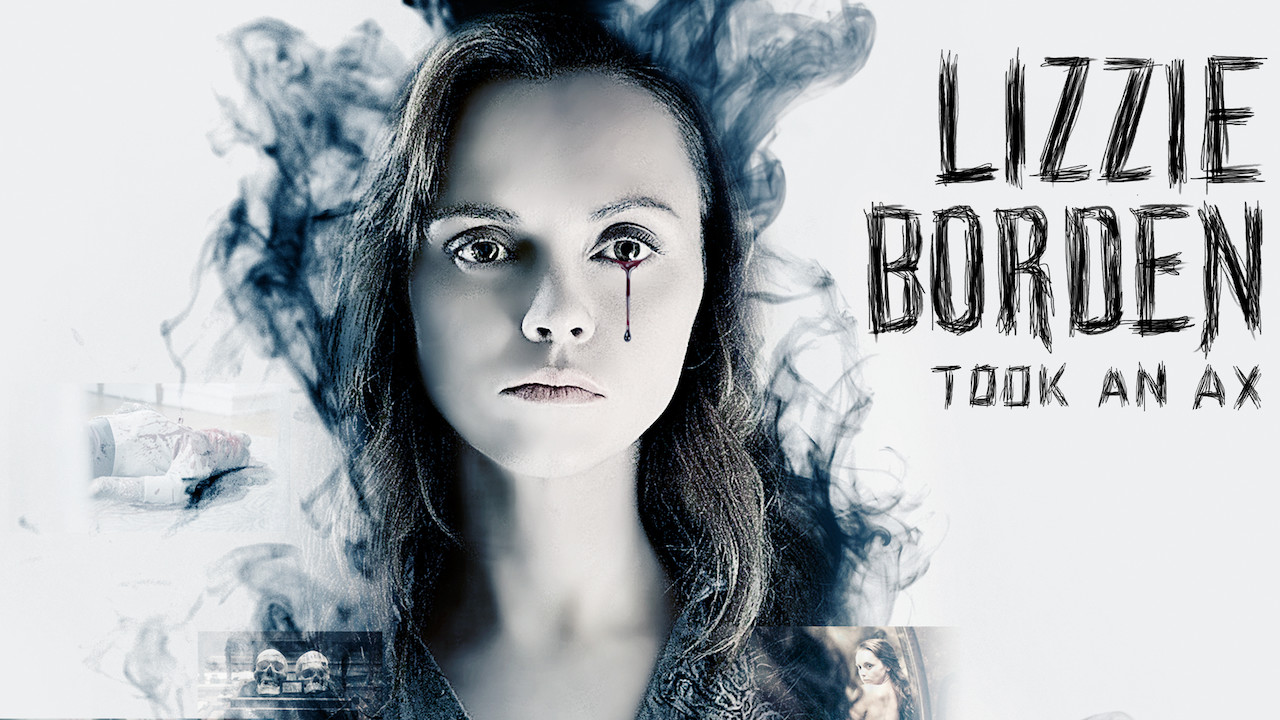 I'm probably not a good gauge of whether this is actually a good movie, because I am so obsessed with the Lizzie Borden story, I don't even care. This is a fictionalized retelling of the famous story based on, and embellishing upon, true facts, since we don't really know how it actually happened. It also stars Christina Ricci, Wednesday Addams herself. There is something just soooo dark about a murder story that inspired children everywhere to make it into a nursery rhyme that we'd sing when we played jump rope. Like, wtf is that?

This one has been on Netflix for a couple years, but it is so. f*cked. up. It exposes the horrors behind the murder of nun Sister Cathy Cesnik, who taught at a Catholic high school. She was on her way to exposing creep and pedophile priest, A. Joseph Maskell, for sexually abusing students and the authorities may have covered up her murder. Majorly traumatizing and makes you never want to trust anyone again (or go to church).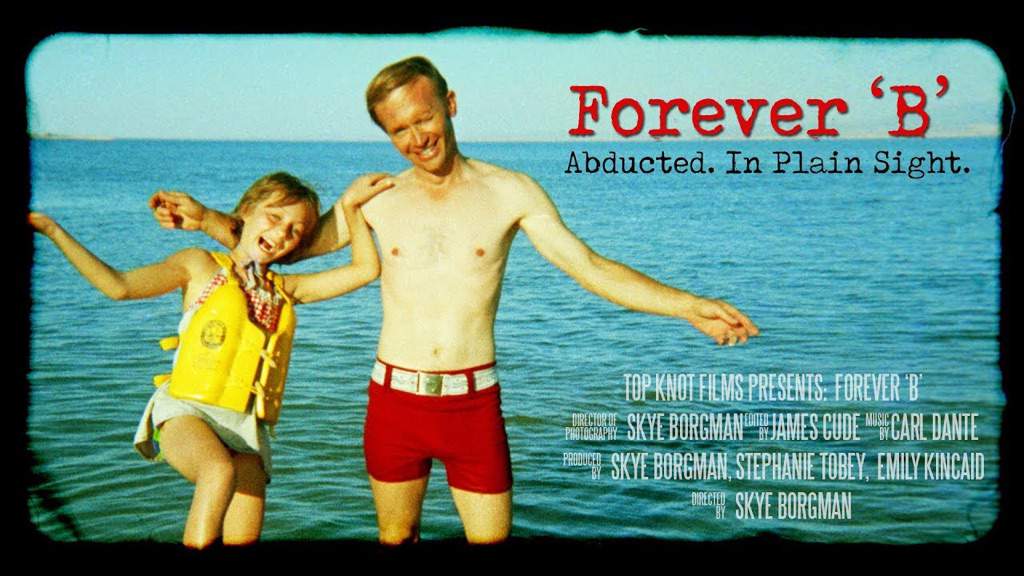 If you haven't seen AIPS yet, you need to. It just came out in January! It's incredibly creepy and disturbing. It tells the true kidnappings (yes, plural) of Jan Broberg Felt, who was taken by her neighbor at age 12 and 14. I don't want to give it away too much, but it's probably one of the most bizarre stories you'll ever hear in your life. The one question it will leave you with is: WHERE WERE THE PARENTS??

Ted Bundy is one of the creepiest serial killers ever—mostly because he was charismatic, good-looking, and not at all the creepy dude in the shadows that we grew up believing all criminals were. He broke the facade that the "good guy" is safe, and that you can never really know anyone. I am soooo excited to see Zac Efron portray him in Extremely Wicked, Shockingly Evil, and Vile (on Netflix on May 3rd!!!), and when you're done with that, hear the story from Ted himself on Conversations with a Killer.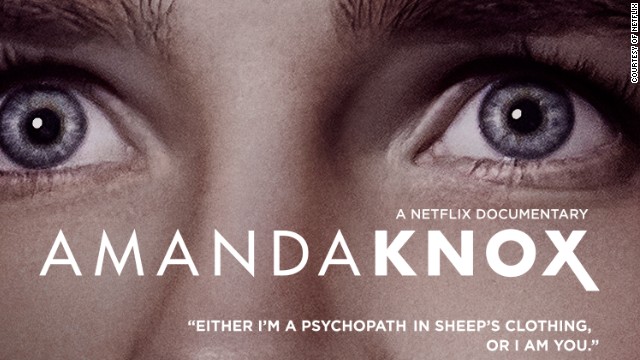 This story is so crazy, mostly because I'm still not sure where I stand on it. Basically, Amanda Knox was an American student studying abroad in Italy when her roommate was murdered and she was accused and convicted of the crime. She spent four years in an Italian prison before she appealed and was acquitted. Is she guilty? I truly don't know. Watch it and tell me your thoughts.
'The Disappearance of Madeleine McCann'

You probably remember Madeleine McCann's face because her story was every parent's worst nightmare and it was everywhere. Picturesque British family goes on vacation in Portugal, and return home from dinner to find their 4-year-old missing. This docuseries covers the entire story (and even some parts nobody wanted, like the entire tourism history of the Algarve), including all the twists and turns about the allegations that her parents had something to do with it. It's all very strange and tragic but super interesting. You will definitely go down the internet black hole trying to figure out what happened after watching this.
'The Staircase'

Okay, this story is crazy. It's one of those where when you first hear it, you're like, okay, that sucks and must have been a freak accident, but then the more details you get, the stranger it is. Basically, Michael Peterson gets in a fight with his wife, Kathleen, and goes out to the pool to calm down. When he comes back, his wife had supposedly drunkenly fallen down the stairs and died. And even better, this was not the first time this has happened to someone in Michael's proximity. So what really happened? I don't want to give away my thoughts but I also know enough about true crime to not trust a man named Peterson. (See: Drew Peterson, Scott Peterson).
Can't get enough true crime? Listen to Not Another True Crime Podcast, a Betches podcast that delves into unsolved mysteries, murders, cults, scams, and other sketchy sh*t that's morbidly fascinating. New episodes out Mondays!
Images: Netflix PR; Giphy; Netflix
LAPD Arrests Man Suspected Of Killing Nipsey Hussle
The Los Angeles police department announced yesterday that they've arrested the man suspected of killing 33-year-old Grammy nominated rapper and father of two, Nipsey Hussle (born Ermias Asghedom). This is excellent news toward justice for Hussle's family and fans, but it would be even better news if people just stopped shooting each other (or we fixed America's gun problem – either/or).
The suspect, 29-year-old Eric Holder (not to be confused with former Attorney General Eric Holder), was found 20 miles outside of Hyde Park, the location where Hussle was shot in broad daylight on March 31st. So far, his motive has not been released.
Eric Holder, the suspected killer of Nipsey Hussle, has been arrested and is in police custody. Thank you to both our community for the heightened awareness/vigilance, and our partners at @LASDHQ. pic.twitter.com/0zujy89Yfm

— LAPD HQ (@LAPDHQ) April 2, 2019
At 3:30 PM on March 31st, Hussle was standing outside of his Marathon Clothing Store with three other people when someone (allegedly Holder) opened fire. Surveillance footage shows a figure in dark clothing approaching people standing in a strip mall, before some scatter and others fall the ground. This is an incredibly tragic crime and the fact that the murder occurred outside of his own store, a place where he should've felt safe and was specifically designed to give back to his community, is even more upsetting. The person then reportedly fled the scene immediately and entered a car driven by an "unidentified female." While I'm always down for women taking jobs in male-dominated fields, driving getaways cars from a murder isn't the progress we're talking about.
Hussle rose to fame by releasing several mixtapes and collaborating with artists such as Kendrick Lamar and Drake. Jay-Z purchased 100 copies of Hussle's mixtape, "Crenshaw" for $100 dollars each which is a pretty hefty endorsement. Hussle's first studio album, "Victory Lap," was nominated for best rap album in the 2019 Grammy Awards.
Hussle grew up in Crenshaw, LA where he played a key role in community activism. On Monday, he was even scheduled to meet with LAPD officials to help draft methods of fighting gang violence. His long-term girlfriend, actress Lauren London posted on Instagram that she is "completely lost."
Images via Giphy (1), Twitter @LAPDHQ (1), GettyImages
Heads up, you need to keep up with the news. It's not cute anymore. That's why we've created a 5x weekly newsletter called The 'Sup that will explain all the news of the week in a hilarious af way. Because if we weren't laughing, we'd be crying. Sign up for The 'Sup now!
Bravo Is Turning A Famous True Crime Podcast Into A TV Series
If you didn't listen to the Dirty John podcast already, you are majorly missing out. It's a reenactment from a very true and horrific dating story that happened in Newport Beach, CA.  The story is a swift kick in the face to everyone who online dates, as you just never know what kind of psychos you're going to meet. Also, I'm actually originally from Newport, and it is a super boring, super safe area. The fact that this happened there means no one is truly safe.
Anyway, the Dirty John podcast was so good that Bravo has picked it up for a limited series TV show that premieres on November 25th. Dirty John is about this sad, handwritten book middle-aged woman who meets her ~*~dream man~*~, and because men are trash, he's not as he seems. Her daughters try to rally to destroy her relationship, but like, with good reason. I'm trying super hard not to give anything away. If you haven't listened to the podcast already, just wait it out. The true story is so terrifying that I highly doubt they even needed to embellish anything in the show.
Plus it stars Connie Britton, Eric Bana, and a bunch of other people that I should probably know because they're super famous but I don't, so sorry. The point is, the acting will be amazing and probably more nightmare-inducing than just hearing the voices on the podcast. Also, as much as the trailer gives away, the ending is completely unexpected.
Sidenote: LOVE how they cast Tara's sexy baby voice perfectly.
Watch the trailer now, and be prepared to shut down Hinge for a couple months after this show due to PTSD.
Dirty John 
will premiere on November 25th at 10/9c on Bravo. That's a super long time away, so in the meantime, listen to the Betches true crime podcast,
Not Another True Crime Podcast
, to get your fix on all things sketchy and dangerous.
5 New True Crime Documentaries To Watch On Netflix
Are you obsessed with true crime? We're launching a NEW podcast called Not Another True Crime Podcast where we'll talk about crime, cults, conspiracy theories, and all that other good sh*t. Follow us on Instagram and Twitter @natcpod for more info!
According to like, the dozens of tourists I've seen walking through New York wearing f*cking parkas this morning, it is officially chilly weather season. (Yes, I know it's in the 70s. Don't ruin this for me.) For most people, that means it's cuffing season, but for the real ones, it's true crime documentary binging season. It's officially time to quit pretending we don't eat carbs and dairy and dedicate every waking second of our spare time to what truly matters: our obsession with stuff that terrifies the sh*t out of us. Here are a few new true crime documentaries Netflix has added, while you were busy Instagramming yourself drinking canned rosé on a flamingo float while you still had the chance.
'Killer Kids'
The first season of Killer Kids just got added to Netflix. It's a series about… you guessed it, murderous children. This show really hits the ground running; there's a group of metalhead teens who sacrifice a girl to Lucifer just in the first episode. I mean, I don't think I even really need to say much else about this.

'First and Last'
For those of you who watched the first like, three episodes of Orange is the New Black and then got bored and bailed, there is finally a documentary just for you. First and Last is a Netflix original that details the first and last days that real people spend in jail. (Sidenote: where can I apply for a job where I just title documentaries? Is there any creativity involved? Or are they just like "F*ck it, the deadline's tomorrow, let's just call it something obvious.")

'Tabloid'
This 2010 documentary was recently added to Netflix, but I'm still including it in this roundup because there's a solid chance you haven't seen it yet. Whatever. In 2010 we were too busy getting spray tans and wearing bodycon dresses to truly ride the true crime wave. Anyway, it's about the insane media coverage of the Manacled Mormon case, where former beauty queen Joyce McKinney kidnapped and sexually assaulted a man while living in England in the '70s. Fair warning: you will fall into a Google hole after watching this. I won't spoil it for you, but Joyce has drummed up some pretty insane headlines for us over the years, from having her pit bull cloned to plotting a burglary to obtain a wooden leg for her three-legged horse. 
'Inside The Criminal Mind'
Another one of Netflix's new original series is Inside the Criminal Mind, which seeks to explain the psychological reasoning behind why people commit specific kinds of crimes. One critic has described it as, "like a SparkNotes version of the psychology behind true crime," which I think was intended to be a negative comment, but has me SOLD! Each 45-minute episode dives into a different kind of criminal mind; from serial killers to kidnappers to crime lords. Even if this series doesn't have the best reviews, it does have three solid hours of true crime documentary content, which is essentially a hangover cure in itself.

'I Am A Killer'
Damn, Netflix is really churning out the original documentaries. The streaming service added I Am A Killer last month. The series is basically like that part in Mean Girls where Regina George wrote "This girl is the nastiest skank bitch I have ever met. Do not trust her. She is a fugly slut," next to her own picture in The Burn Book, except with death row inmates spilling the details of their capital murder convictions.  The first season has 10 50-minute episodes, so the binge-ability of this is solid AF.

Images: Netflix (4); YouTube (1) 
Are you obsessed with true crime? We're launching a NEW podcast called Not Another True Crime Podcast where we'll talk about crime, cults, conspiracy theories, and all that other good sh*t. Follow us on Instagram and Twitter @natcpod for more info!
A Novelist Who Wrote 'How To Murder Your Husband' Murdered Her Husband
Do you love true crime? We're launching a true crime podcast called Not Another True Crime Podcast on October 1! Follow @natcpod on Instagram and Twitter for more info. 
I've been sitting staring at my laptop for the past 20 minutes trying to figure out how to write this news story in a fresh, clever way, but sometimes a story just writes itself and the best way to tell it is to simply word vomit. So, here goes nothing. A novelist who literally wrote an essay called "How to Murder Your Husband" just got charged with, you guessed it, MURDERING HER HUSBAND.
Nancy Crampton-Brophy, the 68-year-old Oregon woman who deadass has a series of books with muscular dudes on the covers called Wrong Never Felt So Right allegedly killed her husband Daniel, and then threw up a shady Facebook status acting shocked. Come on, Nancy. According to The Oregonian, Daniel was found dead at a kitchen in the Oregon Culinary Institute in June, and she was charged with the murder this week.
Her post reads, "For my facebook friends and family, I have sad news to relate. My husband and best friend, Chef Dan Brophy was killed yesterday morning. For those of you who are close to me and feel this deserved a phone call, you are right, but I'm struggling to make sense of everything right now. There is a candle-light vigil at Oregon Culinary Institute tomorrow, Monday, June 4th at 7 pm. While I appreciate all of your loving responses, I am overwhelmed. Please save phone calls for a few days until I can function." And there are over a hundred comments being like, "my heart hurts for you, Nancy!" and "So very sorry for your loss."
Nancy's essay, "How To Murder Your Husband", was posted on a WordPress website called See Jane Publish, which has since completely disappeared. It's basically just like, a rambling of why she'd rather kill her husband than get divorced, and then a few suggestions on how to do it. Homegirl is certain that every one of us is capable of murder, to which I say, okay that's your opinion, but I have a hard time believing things can be that infuriating in Portland, Oregon on a daily basis. I've never been there, but I have watched a lot of episodes of Portlandia, and it seems like there are tons of nice people who wouldn't murder anybody. Like, deal with the New York City MTA for one week and then talk to me about wanting to commit a capital offense.
"As a romantic suspense writer, I spend a lot of time thinking about murder and, consequently, about police procedure," Nancy wrote. "After all, if the murder is supposed to set me free, I certainly don't want to spend any time in jail."
I just feel like… if you're going to publish an essay all about your desire to murder your husband, maybe just write it under a pen name? I mean, sh*t, I'm even writing this under a pseudonym. Did she really think the police were that dumb?
I'm not even going to hide the fact that I'm a little salty that normal betches everywhere get ghosted for like, triple texting, and this woman stayed married for eight years after writing about how she'd kill her husband. 
Do you love true crime? We're launching a true crime podcast called Not Another True Crime Podcast on October 1! Follow @natcpod on Instagram and Twitter for more info. 
Lifetime Really Cast Bella Thorne As Michelle Carter Instead Of Cara Delevingne
Honestly, everyone gives Kris Jenner mad props for working faster than the devil, but let me tell you, Lifetime works even faster. No, they're not releasing another made for TV movie about teen pregnancy. Actually, maybe they are. Don't quote me on that. Anyway, they're making a movie about the Michelle Carter case called Conrad and Michelle: If Words Could Kill, and Bella Thorne of all people is set to star in it.
Not familiar with the case? You should be, because it's really f*cked up and the appeal could probably set some pretty serious precedent. Michelle was 20 years old when she was convicted of involuntary manslaughter last August. In 2014, Michelle's boyfriend Conrad Roy III died by suicide after Michelle sent him a slew of text messages encouraging him to take his life.
Although Michelle was sentenced to 15 months of jail time, according to CNN, she's currently out in the real world because she's pending an appeal. Michelle's legal team is claiming that her First Amendment right to the freedom of speech should make it so that she's not responsible for Conrad's death.
The movie is apparently going to be based on the real life events of Michelle and Conrad's relationship and uses court documents and texts for receipts inspiration. As much as I don't want to admit that I'm dying to see a Bella Thorne movie… I'm actually kind of excited for whatever this mess is going to be.
Personally, I was hoping that if a movie were to ever be made about this case, Cara Delevingne would play Michelle. Twitter was behind that casting, too. I mean, look at the resemblance in those eyebrows.
Cara Delevingne will be playing Michelle Carter when this becomes a made for tv movie in a few years #MichelleCarter pic.twitter.com/bAYiX6GXzb

— Steven (@SMCya21) June 16, 2017
But, I guess Bella Thorne is the next best option. And apparently she's got a bunch of movies coming out soon, so we better all just brace ourselves for that.
I got like 4 movies coming in the span of 2 months ???????????? lets go September/October

— BITCHIMBELLATHORNE (@bellathorne) August 25, 2018
Are you interested in true crime? Get ready for a new Betches podcast, Not Another True Crime Podcast—where we'll talk about crime, cults, conspiracy theories, and other sketchy sh*t—launching October 1! Follow @natcpod on Instagram for more details.
Harvey Weinstein Was Arrested And No One Is Sad
Get ready to celebrate some good #MeToo news for once, because rancid swamp demon/movie producer Harvey Weinstein finally turned himself into the authorities on Friday morning, and was arrested on charges of rape and sex abuse. That's right, at least one shitty Hollywood man is going to face actual legal consequences, instead of laying low in Italy for a few months before resurfacing to make some movie about how he's "grown" and "changed."
Weinstein kicked off the Me Too movement when The New York Times and other outlets reported last October that he'd spent decades sexually harassing pretty much every actress you've ever loved, plus the occasional potted plant. Multiple women alleged that he'd gone beyond creepy massages and unwanted bathrobe-modeling to full-on assault, but for months, it seemed like maybe Weinstein would be able to get away with just having his career canceled while attending sex rehab as half-heartedly as a hungover college student attends a 9 a.m. sociology lecture.
But on Friday morning, women everywhere got some justice as Weinstein perp-walked out of an NYPD precinct in handcuffs. According to The New York Times, he was arrested and arraigned on charges of first-degree rape and third degree rape in one case where the accuser remains anonymous, and on charges of first-degree criminal sex act for allegedly forcing former actress Lucia Evans to perform oral sex on him.
Weinstein will put up $1 million for bail, and will have to wear a monitoring device before his trial. He plans to plead "not guilty" to the charges, and I'm sure approximately 0.00% of women in the world will believe him.
There's still a ways to go before Weinstein ends up in prison (fingers crossed!), but all in all, Friday's perp walk was a much-needed first step, especially after fucking Morgan Freeman.
Heads up, you need to keep up with the news. It's not cute anymore. That's why we've created a 5x weekly newsletter called The 'Sup that will explain all the news of the week in a hilarious af way. Because if we weren't laughing, we'd be crying. Sign up for The 'Sup now!