5 Women Share Their Weirdest First Dates
Way too often, dating advice can stray into an icky area. And by icky, I mean letting men sound off at random on the things they don't like about women, so women can go ahead and make sure they never do any of those things. While I understand the impulse—some of my own articles are along similar lines—I thought it would be nice to take a break from deep dives into the male psyche and talk shit analyze men's behavior instead. Here are some of the weirdest first date offenses committed by straight men, as told by my hilarious friends. It's basically a transcript of your next brunch if everyone's recent dates were exclusively terrible. So…your next brunch. Enjoy!
The "Friend Zone" Guy
"Once on a first date, a guy demanded to know about 20 minutes in whether or not I was attracted to him because he had been friend zoned too many times and needed to make sure it wasn't going to happen again. And then I turned very red and said I wasn't sure what to say, and then he later implied he was good at oral sex." – Phoebe, Journalist
Outstanding. IMO, he could have said any one of these three things and gotten the same point across. Let's break it down.
"Are you attracted to me? = "Often, women are not attracted to me."
"I've been friend zoned too many times" = "Often, women are not attracted to me."
"I'm good at oral sex." = "Often, women are not attracted to me enough to want to have sex with me, so I try to convince them that I have other skills to make up for it. Also, I'm not very good at oral sex."
And yet he went with all three. I guess men were never really known for their subtlety. Moving on!

The Guy Who Is Probably A Murderer
"There was this crazy German dude who asked to put noise canceling headphones and a blindfold on me before we hooked up. But again, not clear why because he took them off before we actually hooked up. He just made me sit in silence and dark for like 2 minutes beforehand." – Whitney, Editor
Let's dissect this a tiny bit. I'm very, very concerned about what he was doing for two minutes after blocking out her senses. TBH, my first thought was that he needed to take a massive dump but like, shouldn't he have equipped her with nose clips then too? Other theories are that he needed to complete a quick drug deal, hustle another girl out of his room before she saw, or take pictures of her to add to his collection of polaroids of fully clothed women wearing headphones and blindfolds. All of which, ew. I'm going to disable all of my friends' dating apps. It's too scary out there.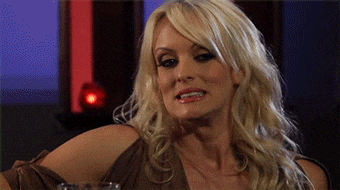 The Awkward Guy
"The last date I went on, we got coffee, except he didn't get coffee. He got a slice of banana bread and ate half and then slowly broke the rest down into crumbs with his fingers while we were talking." – Jane, Hostess
"One introduced me to his parents." – Victoria, Video Game Producer
Say what you will, but I think both offenses are equal level dealbreakers.
The Condescending Guy
"There was a guy who told me he was seeing other girls but he liked me the most because I was "pretty easy to talk to" and "know a little about music." – Emily, Consultant 
Like friend zone guy, you definitely, definitely know this guy. You probably worshipped him in high school, dated him in college, and reject him once a week now. This is the guy who confuses "opinions I have" with "good taste," and constantly vocalizes whether or not things meet his standard. And by things, I mean women, which works out because that's how he thinks of them.
The Wild Card
" told me he voted for Ted Cruz." – Lucinda, Grad Student
TBH I'm stuck on what would be worse: having your date tell you that they voted for Ted Cruz, or going on multiple dates with a guy who voted for Ted Cruz without ever knowing.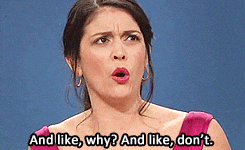 There you have it! The weirdest first date stories I got with a mass text, and they are…honestly, pretty awful. Let's all take this as a reminder to brush up on our fake emergency calls and "bad sushi" lies. Like you've ever regretted a night in.
Images: Giphy (3)
Some Hero Just Slapped Harvey Weinstein And We're Here For It
In some of this week's most satisfying news, it might not be amazing to be Harvey Weinstein right now. Weinstein, who was one of the major pervs that inspired the #MeToo and #TimesUp movements, was eating at a restaurant in Arizona on Tuesday night when a stranger walked up and slapped him in the face. It is with full journalistic integrity that I now pause to say YAAASSSSSSSS.
TMZ has a video of the whole thing, because obviously the gods were smiling down upon us, and it's glorious. Harvey looks like he just spent a month living in the forest with only a single grey t-shirt to wear, which was maybe all he had time to grab before being chased out of Hollywood by a torch mob of actresses.

The slapper is a man who looks sort of ruggedly handsome from the quick glimpse we get in the video, and afterward he yells "Get the fuck out of here…you're a piece of shit. Get your fucking ass out of here." We don't know who this man is, but we vow today that we will find him and marry the shit out of him. This is what we mean when we talk about male allies working to stop sexual assault and harassment, and this man deserves a fucking award.

Harvey Weinstein was apparently having dinner with his sober coach when the other diner (who was a little drunk) approached him, at first to ask for a photo. We're sad the photo didn't happen because we have a feeling there would have been a casual middle finger or something, but the slapping video is even better. If this man turns into the first big viral sensation of 2018, it's going to be a good year. Now, I just need to know where Harvey Weinstein is at all times so I can also go and slap the shit out of him.
Heads up, you need to keep up with the news. It's not cute anymore. That's why we've created a 5x weekly newsletter called The 'Sup that will explain all the news of the week in a hilarious af way. Because if we weren't laughing, we'd be crying. Sign up for The 'Sup now!
These Allegations Against Alabama Senate Candidate Roy Moore Are Gross AF
I just…honestly….I don't even know anymore. I'm running out of words to say so I'll let my boyfriend SNL's Colin Jost explain the present state of our world:

The rootin' tootin' cowboy hat-wearing sex monster on the far right of that graphic is former Alabama Supreme Court Judge and current contender for the Alabama Senate seat, Roy Moore. It's very likely you've heard Moore's name in the media in the last few days, thanks to shocking allegations that when Moore was in his 30s, he engaged in not one, but MULTIPLE relationships or attempted courtships of teenage and underage girls. There's a word I'm searching for…it's somewhere between disgusting sleaze ball and piece of pedo trash, but for now I will continue to refer to him as "Moore" or "Mr. Sex Monster" for #journalistic purposes.
WTF Did He Do?
Before we even get into his fondness for underage women, it's worth noting that Moore was already proving himself wildly unfit for office for a plethora of other reasons. He disobeyed court rulings, getting himself kicked off of the Alabama Supreme Court twice, believes homosexuality should be illegal, and said Muslims should not be able to serve in Congress. So yeah, a truly upstanding representative of our great country.
The first woman to come forward with allegations of sexual misconduct against Moore, Leigh Corfman, claims that when she was 14 years old, Moore (32 at the time) took off her shirt and pants, groped her, and guided her hand to touch him over his underwear. I repeat – an adult male in his thirties tried to make a high school freshman give him an OTPHJ. In addition to this story, three other women came forward claiming that Moore either made advances towards them, took them on dates, or went so far as kissing them when he was in his thirties and they were all between the ages of 16 and 18. At that time, the age of consent in Alabama was 16, so Corfman's situation was most certainly illegal, but all four of the accounts are, in proper legal jargon, majorly fucked up.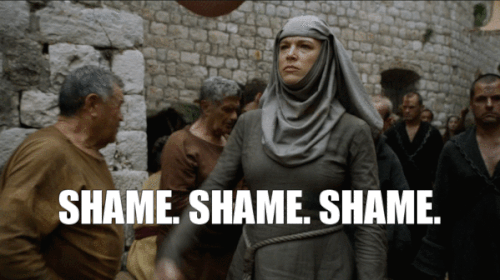 On Monday, a fifth accuser, Beverly Young Nelson, detailed an aggressive account from when she was 16, in which Moore allegedly lured her into his car after her shift as a waitress, and proceeded to grope her breasts, and squeeze her neck as she tried to fight him off, eventually attempting to force her head into his crotch. Blowjob head-pushing should be a federal crime punishable by law no matter the situation. Prisons would be overflowing with politicians, frat bros, and Tinder hookups. Oh, and he was literally banned from his local mall for scamming on teen girls, so we might come out of this with a Senator who is allowed in the White House, but not Abercrombie. That's where we're at.

Does Anyone Even Care?!
In any normal, rational world, these allegations would be horrific and damning enough to cement a swift disqualification from any campaign for political office. However, we clearly do not live in a rational world, as evidenced by the fact that our country's President is an admitted pussy-grabber, and was accused of assault and harassment by over twenty women and it doesn't mean shit. *takes ten shots*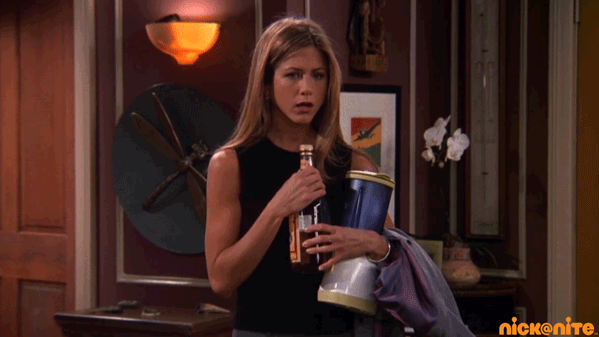 Some Senate Republicans are actually thinking with their brains and are calling for Moore's removal from the senatorial race. Senate Majority Leader, and Yertle the Turtle, Mitch McConnell said he "believes the women," which is about the first thing out of his mouth that hasn't made me want to punch him right in his flabby jowls. Of course, even Republican officials coming forward in opposition is still not enough to convince the people of Alabama that a sexual predator is obviously not an acceptable choice for office. The race between Moore and Democratic nom. Doug Jones is still inexplicably close, and Moore is using every last big bad huffy puffy breath to completely deny all allegations against him, claiming "fake news" and political sabotage.
Alabama State Auditor, Jim Zeigler, is one of the people rushing to Moore's defense. He literally said – I couldn't make this shit up if I wanted to – "Take Joseph and Mary. Mary was a teenager and Joseph was an adult carpenter. They became parents of Jesus." Ok, no. If I learned one thing in the CCD classes I did not pay attention to, it's that Mary was a virgin. As in untouched. No P in V = J if you catch my drift. In defense of his own actions, Moore said, "I don't remember dating any girl without the permission of her mother." If you're in your thirties and have to check with her mommy if your brand new friend can come over for a playdate, she's too young for you, bro.

The Alabama Senate elections are slated for December 12th (Alabama betches – U registered?), and while many Republicans are coming out in support a potential write-in candidate being thrown in the mix or expelling Moore from the Senate, this creeper still might get elected. If I may, I would like to offer some suggestions for write-in nominees who are proven to be more competent and less morally deplorable than Moore: any of the women who bravely came forward, Oprah, a cardboard cutout of Obama, your local town pool lifeguard, a tree. Scratch that, I just found out Channing Tatum was born in Alabama, and I think Senator Magic Mike kinda has a nice ring to it.

Update: Since publishing this article, four more women have made allegations against Roy Moore, bringing the total amount of women who have accused Moore of being a gross ass skeeze to nine. All of the women alledge Moore attempted to start relationships with them when they were under age and he was in his thirties (vom), and at least two of them accuse him of sexual assault. We'll continue to update this article as new allegations arise because like, I just have a feeling more allegations are going to arise. IDK what it is. I'm just like, kind of psychic when it comes to sexual misconduct allegations. I have a fifth sense.

Heads up, you need to keep up with the news. It's not cute anymore. That's why we've created a 5x weekly newsletter called The 'Sup that will explain all the news of the week in a hilarious af way. Because if we weren't laughing, we'd be crying. Sign up for The 'Sup now!