The Betches' Guide To Napa, California
Majorly Instagrammable estates, world-class culinary hotspots, a relatively mild year-round climate, luxury spas, and, duh, the wine. Obviously. Napa has it all and is a dream destination that we could never get enough of. Whether you're traveling for a minimoon, bachelorette party, birthday celebration or just a weekend getaway, Napa is the ideal destination for any occasion and with any combination of travel partners. As obsessed as we are with Napa, it does take a little bit more planning and research than your average domestic weekend trip and isn't one that we'd recommend doing on a tight budget—although it can be done. Read on for all of our tips, tricks, and recs for pulling off the perfect Napa trip. Cheers!

How To Get There

If you live in the Bay Area, Napa is the perfect weekend destination! If not, you'll most likely be flying to get to Napa. With three local airports, you have a lot of options depending on what your priority is—ease or price. No matter which airport you fly into, though, expect a bit of a drive.
If you're looking to get as close as possible to wine country, you'll want to fly directly into Santa Rosa (Sonoma County Airport). Flights here are less frequent, more expensive, and depending on where you choose to stay in wine country, could still require a 20-40 mile drive. One bonus of this airport, though, is that you can check up to a case of wine for free when you're flying home! Love that.  
For the average traveler, you'll want to fly into SFO (San Francisco International Airport). As one of the busiest airports in the country, you'll have no problem finding flight options and a great flight deal. Hello, more money for wine tastings! From SFO, you have about a 1 hour drive into Napa. We'd recommend either renting a car or, if you're celebrating a bachelorette, renting a limo or party bus for the ride.
Pro Tip: If you're landing earlier in the day and choose to rent a car, take the Golden Gate into Sausalito on your way to Napa and stop off for a bite to eat or glass of wine with killer views of SF and the Bay.
Lastly, Oakland is a third option for flying into Napa. Technically, Oakland is a little bit closer to Napa than SFO, but could be more challenging to find flight deals depending on where you're coming from. We recommend setting flight alerts on Google Flights and Hopper for all three airports (Santa Rosa, San Francisco, and Oakland) and booking whichever comes back as the best value between price, arrival/departure times, and flight route. 
Where To Stay

One of the most common misconceptions when planning a Napa trip is that you want to stay in Napa proper. When most people say they want to go to Napa, they are referring to Napa Valley or the entire wine country of Napa and Sonoma counties. It is a HUGE area, and choosing which town or area to stay in is so important to a successful and enjoyable trip. We'll break down the options, high-level, below:
Napa
As the biggest town in Napa Valley, Napa is the most lively area that you could stay with restaurants and bars within walking distance of one another, most of the larger hotel chains (Westin, Embassy Suites, Marriott, etc.) and is a pretty centrally located spot for whatever you choose to do in the area. Plus, the Napa River is a pretty cute spot to walk along. 
Yountville to St. Helena
These towns are technically 10 miles apart (about 20 minutes), but for the ease of writing this guide, we'll group these towns together (along with Oakville, Rutherford, and the other small towns between these two.) In our opinion, these towns are what people typically dream of or imagine when they think of wine country and visiting Napa. Slow-paced, romantic, a vineyard view from your room, etc. These towns are also where all of our favorite wineries and restaurants are located.
Calistoga
Calistoga is often considered the end (or beginning) of Napa Valley and offers a similar wine country feel to Yountville and St. Helena, but in a much quieter and relaxing way. Calistoga would be a perfect area to stay for a honeymoon or anniversary trip. Super charming, secluded, understated, and laidback.
Sonoma
Sonoma is technically in a completely different county, but we think it's still worth mentioning when planning a Napa trip. Sonoma is, in our opinion, much less commercialized and touristy. Think of it like Napa's laid-back little sister. Sonoma is an incredible place to visit and actually grows more grapes than Napa, and it's a stunning area with some of the best Pinots in the world. We ultimately do prefer Napa Valley, but always say that Napa is not a trip to do on a tight budget. Sonoma can be a more affordable option for hotels, restaurants, tastings, and still a very fun place to visit.

There are so many insanely beautiful and luxurious hotels, resorts, and Airbnbs in the area. For the purpose of this guide, we would recommend Silverado Resort. While it's not in the heart of any of Napa Valley's towns, its location is central enough to allow you to plan activities in most of the spots around the valley. It's an expansive and beautiful resort property with multiple pools, two golf courses, a spa, and plentiful restaurant options, all while being a surprisingly affordable option—by Napa standards, that is. For any Real Housewives super fans like us, the OC wives stayed at Silverado on their Napa trip (season 10, episode 3, to be exact). If it's good enough for Heather Dubrow, it's more than good enough for us.

How To Get Around
Unless you have a DD in your group (unlikely since you're in wine country), we'd recommend hiring a driver for your day of wine tasting. Napa Valley is a huge area and the wineries stretch out along a highway, so walking just isn't an option. Ubers and taxis are harder to come by and because Napa is a place where reservations are definitely required, you won't want to waste any time between appointments waiting around for an Uber. If you're traveling with a group, hiring a driver is actually very reasonable. Definitely plan ahead for this and don't wait to figure it out upon arrival. Drinking and driving just isn't the move. 
Where To Eat

Our second favorite part of the guide! Napa Valley is a foodie mecca. So much work and research goes into pairing wine and food, so of course, in a world-famous wine region, there is no shortage of good food. Napa Valley is overflowing with some of the best chefs in the world ready to feed you after you've drunk your body weight in wine. It does, however, mean that many of the restaurants are at a slightly higher price point than you're probably used to—we promise, they're worth it!! 
We recommend doing RH Wine Vault (yes, another of the highly Instagrammable concepts from Restoration Hardware) for pre-dinner drinks or wine tasting and then following up with dinner at Bistro Jeanty. They're both in the heart of Yountville. RH Wine Vault has an incredibly Instagrammable aesthetic with string lights, outdoor couches, and a backdrop of a vine-covered building. Bistro Jeanty is all things French, and who doesn't love some steak frites and cocktails with names like La Vie en Rose? You literally can't go wrong, and they're currently offering cocktails to go. 
If you're staying in Napa proper and love sushi, we'd recommend Morimoto in Napa. This will not be cheap, but it's so worth it if you love sushi. You can sit inside or outside on the river, and the vibe is exactly what you want: very cool and modern. We'd stick with the sashimi and nigiri because the fish quality is so fresh. We've never had so much sushi delivered to us at once—a true dream. They also have great cocktails and an amazing wine list. There are a few locations around the world, so it's not exclusive to Napa, but we still have to recommend it.
If you're on your honeymoon or truly ready to ball out, The French Laundry is a must. We've never had the chance to eat here, but it is often regarded as one of the best restaurants in the world. A multiple course fixed menu with wine pairings for every course and each person has his/her own waiter. What we can only imagine to be a once in a lifetime experience. 
Other wine country favorites include:
Perfect way to break up your day of wine tasting if you're in the Rutherford/Yountville area. We could never afford to actually stay here, so lunching is the perfect alternative to get all of the chic French vibes at a fraction of the cost.
A farm-to-table concept that somehow blends Southern comfort food with a signature light, fresh California flair. 
A St. Helena staple famous for its burger and cocktails, as well as a signature Sunday brunch. Brunch runs from 11am-3pm, though, so it usually cuts into our wine tasting schedule. It's a great option if brunch is your last plan on your way out of town on Sunday!
Neighboring restaurants from Thomas Keller. Ad Hoc serves a renowned family style meal that changes daily. Addendum is famed for its legendary upscale fried chicken.
Centrally located near Napa proper, this is a great stop for groups with a variety of tastes or dietary needs. It's an easy, casual spot to grab everything from Hog Island oysters to banh mi to pasta—with drinks, of course.

Where To Drink
Napa is all about the wine, so now let's get to the good stuff! There are so many wineries in Napa Valley that you could visit every weekend for a year and still not hit them all. Here are our favorites to get good wine and a good ambience. 
Del Dotto is one of those wineries that's a can't-miss. They have three tasting rooms, which makes it an easy stop no matter where you're staying, but currently, only the Piazza is open due to COVID. You may recognize it from a recent KUWTK episode—Kylie's first wine-tasting trip—but we've loved it before we were influenced by our favorite family. We highly recommend the barrel tasting (if you're there during non-COVID times, you'll actually get to taste from the barrel in their wine cellar). The tasting is $80 for 9 wines and includes a wood-fired pizza and tomato appetizer—a must to avoid getting white girl wasted. 

For a casual lunch stop where you can still wine taste, V Sattui is a must. They offer a number of different types of wine tastings, and their marketplace and deli is full of yummy bites for lunch. Instead of doing a wine tasting here, you could also grab a few bottles from their marketplace and enjoy a picnic lunch. Honestly, the wine here is good (I mean, it's Napa), but not out of this world. We stop here on every Napa visit though, because the food is good, easy, and convenient, and you don't have to stop your wine tasting fun.  
We are champagne and sparkling wine lovers, but, regardless, we always recommend the first tasting stop of your day to be for a sparkling tasting flight. We love wine, but 10am still feels a little aggressive to start exploring some bold cabs. Domaine Carneros is our favorite stop for this (you'll feel like you're actually in Champagne, France with the incredible tasting room) or Mumm Napa if you're looking to taste some champagne that's exclusive to the winery, and not what you'll find at your local grocery store. For a bougier champagne experience, we recommend Schramsberg. Domaine Chandon is another option for sparkling that is super popular, but if you're choosing between one or two options, it wouldn't be our top choice.  

For anyone staying in Sonoma, SIGH. is a must stop when you're done with wine tastings, but not ready to end your day of drinking. A highly Instagrammable champagne bar. They're currently set up in Sonoma Square due to COVID and offer a variety of frozen cocktails, their usual champagne offerings, as well as apps.

Other wine country faves:
HALL Wines – A must for any cab lovers in particular
Inglenook – Stunning property owned by Francis Ford Coppola
Castello di Amorosa – A literal castle
Artesa – Stunning, expansive views of Napa
Opus One – Luxurious experience, but with a somewhat more formal, exclusive vibe. Would not recommend this one for a bachelorette party. 
Stag's Leap – Iconic spot in Napa Valley that some would say put the region on the map in terms of international acclaim and respect. 

Tips & Tricks For Planning A Successful Trip

Plan ahead!! Napa is absolutely a place that requires advanced planning. Make reservations for all the wineries and restaurants that you plan to visit. You may be able to just walk into some of the tasting rooms at the end of your day, but for the actual wineries and acclaimed restaurants, you absolutely need reservations and we'd recommend starting to book at least a month out.
MyMaps will be your best friend. When you first decide to plan a trip to Napa, you will be inundated with opinions and recommendations. There are just so many stellar spots. In the last two years alone, we've spent 13 days total in Napa and still feel like we've just scratched the surface. As you begin to compile all of your recs, plot them all on a map. See where things seem to naturally group together location-wise and plan each day around that. The towns can take a significant amount of time to travel between and, if you're on a tight schedule, you will want to minimize your driving time.
Be realistic. We are obsessed with wine tasting and there are certainly some destinations in the country where it's possible to squeeze six or seven tastings into a day if you're ambitious. Napa is not one of those places. We wouldn't recommend more than four tastings in a day. Most wineries open for tastings at 11 (10 if it's sparkling wine) and most start their last tastings at 3:30 or 4. Plan for each tasting to last 60-90 minutes. 
Budget accordingly! As we've mentioned several times, Napa is not a great place to do on a budget. Accommodations can be pricey, there are many world-renowned (aka expensive) restaurants, and the tastings are not cheap. Most of our previous wine tasting experiences were for tastings ranging from $15-30 with the tasting waived with the purchase of one bottle. In Napa, however, the average tasting fee is about $60 with some going well over $100, and the tastings are waived with the purchase of upwards of six bottles or joining a wine club. You can absolutely still visit Napa or Sonoma and find spots for less, but just know that it may not be the full wine country experience that you've imagined.

Perfect First Time Itinerary
Friday, Day 1 
If you land in the morning/afternoon, drive over the Golden Gate + stop for lunch in Sausalito on your way to wine country. 
If you land in the late afternoon/evening, head straight to RH Wine Vault for a tasting
Dinner at Bistro Jeanty
Cocktails to go + check into The Silverado Resort (or your accommodation of choice)
Saturday, Day 2
Breakfast at Bouchon Bakery (Expect a line here, but it's worth it! You can easily take your food to go, so waiting to order is the longest part here).
Champagne Tasting at Mumm Napa (If you want to get in as many tastings as possible, book your tasting as soon as they open!)
Tasting at HALL Wines (You'll have to skip this one if your champagne tasting starts any later than 10AM)
Lunch + Tasting at V Sattui
Tasting at Piazza Del Dotto
After changing and freshening up, grab pre-dinner cocktails at Sky & Vine Rooftop. If you're running late, be sure to stop here after dinner!
Dinner at Morimoto 
Sunday, Day 3 – Option A if you're heading home on Sunday/just doing a weekend trip!
Brunch – Napa is famous for their Sunday brunches. We'd recommend: Goose & Gander, Brix, or Auberge du Soleil depending on which is closest to where you're staying! 
Champagne Tasting at Domaine Carneros
Late lunch in Sausalito if you didn't get the chance to stop on your way into town
Fly Home
Sunday, Day 3 – Option B if you have an extra day to spend in Napa Valley! 
With an extra day in Napa, you'll have time to explore Calistoga, an area many people miss on their trips!
Brunch at Sam's Social Club
Champagne Tasting at Schramsberg
Tasting at Castello di Amorosa
Late lunch from Oakville Grocery on your way out of Calistoga – Easy to go sandwiches, apps, etc. 
Pool time at Silverado Resort (Napa has pleasant, sunny weather most of the year)
(Tasting at Stags' Leap Winery if you'd rather do another tasting or are visiting in a cooler time of year!)
Dinner and drinks at Ad Hoc
Monday, Optional Day 4
Late breakfast at Grace's Table
Drive back to San Francisco and fly home
If you have a late flight, this would be the perfect day for the spa!
Images: Michael Warwick / Shutterstock; Giphy (2)
Is It Safe To Take A Train, Flight, Or Road Trip? What You Need To Know
Your European vacation is canceled and your shoe-box sized apartment is sitting at an unbearable temperature of 105°. If you're one of the lucky ones who still has a job, Mondays are basically indistinguishable from the weekend and your vacation days feel pretty much useless. At least we've made it to summer, and halfway through this dreadful year.
The CDC still advises against travel, and the best way to avoid contracting and spreading COVID-19 is to stay home and limit your interactions with other people. However, being around people—particularly in enclosed spaces—is what spreads coronavirus, not the actual act of traveling. This means that there are still ways to take a vacation and plan ahead to ensure you stay as safe as possible this summer. As every company's email newsletter informed us back in March, these are unprecedented times. So take precautions when allowing yourself to decompress, safely take a vacation, and try to dull the pain of 2020 with tequila sodas.
Travel, But Make It Local
Travel, both internationally and domestically, has obviously taken a serious hit due to the pandemic, with a low point on April 14th of only 87,000 fliers, according to the TSA. Since then we've seen a gradual increase in travel both in the air and on the ground as states rushed to open. Memorial Day weekend seemed to be the turning point when everyone just thought we could forget about the pandemic and get on with our lives, with a 48.5 percent increase in road travel compared to the previous weekend. Unfortunately, this jump and people's general unwillingness to socially distance resulted in a huge spike in coronavirus cases. Anddd this is why we can't have nice things.
The moral of the story: don't be that guy! If you're going to travel this summer, now is the time to keep your group exclusive and spend your money on fancy sh*t rather than just flocking to the hottest vacation spot (or literal COVID hot spot). Forgo the crowded Lake of the Ozarks pool party and show off your bikini body via Instagram from a private pool in an Airbnb instead. Skip the long flight and treat yourself to summer loungewear or dinner on a socially distant street-side patio. We're always talking about how we want to be where the people aren't, so let's take advantage of this opportunity and built-in excuse for getting out of plans.
It also helps to limit your groups, wear a mask when social distancing isn't possible, and avoid peak travel times. Before booking and going on a trip, be sure to monitor the number of cases in the area you are visiting, follow travel recommendations, and definitely don't ignore some states' 14-day quarantine mandates and get arrested.
"Help Me, I'm Poor," -The Airline Industry, Probably
View this post on Instagram
While your pink Away luggage set collects dust, your preferred airline has gone into a tailspin and the remainder of 2020 is looking increasingly bleak for the industry. American Airlines may furlough 20,000 employees starting October 1st when the federal bailout expires. United said they could lose 36,000 jobs in the fall. That said, should you be rushing to give them your money? While before, you would probably book flights based on what was cheapest, now you might want to choose your airline carefully. 
Since the beginning of the pandemic, airlines have claimed to be doing all they can to prevent the spread of coronavirus. However, as the economic pressures loom and lockdowns are lifted, there has been a gradual abandonment of precautions. Flights have become increasingly full, and airlines like American are booking back at full capacity. Senator Jeff Merkley (D-OR) called his jam-packed connecting flight to Texas  "incredibly irresponsible" and "high-risk." Meanwhile, airlines are not prioritizing cleaning, according to a recent Association of Flight Attendants survey where only 44 percent of flight attendants said their planes were thoroughly cleaned and disinfected between flights. A worker from American Airlines' evening shift also stated that she and a few colleagues had only ten minutes to clean some incoming flights before they had to board more passengers. Considering I spend double that amount of time just on my nighttime skin care routine, I don't think ten minutes is enough time to sanitize a whole plane's armrests and tray tables.
As we know from collecting air miles (remember those?), not all airlines are created equally. Delta will continue to not sell middle seats through the summer, and United will allow you to switch to a different flight if the one you are booked on becomes too full. While most airlines have policies advising all passengers to wear masks during flights, some airlines (you can guess which one) are not enforcing them.
Not Feelin' Fly Like A G6
Air travel is risky due to the increased time around large numbers of people in enclosed spaces, but if you must travel by plane, be sure to take the necessary precautions. Take the time to disinfect your seat, area, and hands, and opt for shorter flights without layovers to help reduce your exposure. Dr. Farley Cleghorn tells National Geographic, "Choose a window seat as far from the restroom as possible. Keep the overhead vent open and toward your face—continuous airflow creates a small, invisible 'wall' that restricts (at least slightly) the exhaled air from other passengers."
If international travel is essential for you, be aware that some airlines are prioritizing business class seats, which currently can cost as much as some people's annual salary. While on July 10th American Airlines told flight attendants that "for now, it's OK for customers to move to different seats in the same cabin," that policy isn't always the case. For one couple trying to get home to Australia from the U.S., their only option might be a $24,000 USD business class ticket. Somewhere out there an out-of-touch, super-rich person (Ivanka, is that you?) who only flies private thinks that must be the normal cost of a seat in economy…must be nice.
Trains: Bad And Bougie, Or Just Bad?
Trains can conjure two types of imagery: relaxing on a humming passenger train in comfortable seats like you're on your way to Hogwarts, or being shoulder-to-shoulder on the subway with a guy who smells as you try to drown out someone's argument with a podcast on your daily commute. 
Doesn't the first option of train travel just feel so European? While you may just be chugging upstate, it feels like you could be making your way through the Italian countryside. Even though European travel is off the table this summer, trains remain a safer option during coronavirus. Amtrak offers flexible bookings, limited seats for sale, and even private rooms. If your train travel is a little less "martinis in the lounge carriage" and more "essential commute on the L in Chicago at 6am", you definitely deserve a vacation. Even though cities like New York have gone to great lengths to clean and sanitize their subway systems, transit employees have been heavily impacted by coronavirus with many deaths in the early stages of lockdown. Regardless of the type of train you're taking, be sure to stay six feet apart when possible and wear a mask.
Roadtrip > Eurotrip
View this post on Instagram
Ok, fine, an Aperol Spritz in Positano is probably better than Bud Lights from a cooler by a murky lake, but traveling by car is likely the safest way to vacation this summer. It allows the least contact with other people and the most control of your surroundings, plus gas is at record low prices. If you've ever dreamed of being Britney Spears in Crossroads and driving down the highway in a convertible with your besties, now is the time!
"Traveling by airplane is much higher risk than traveling by car with your family," Carl Fichtenbaum, an epidemiologist with the University of Cincinnati College of Medicine and Infectious Diseases, tells CNBC. If you don't own a car, renting one is fairly easy, or upgrade to a camper van and convince your boyfriend that you are the next Caelynn and Dean, without having to meet on Bachelor in Paradise. Once you rent the vehicle, clean and sanitize it, then download Britney's full discography for when there's no cell service. (That last part is just a personal recommendation, not the CDC's.)
Before you leave, pack a COVID tool kit with hand sanitizer, masks, and wipes. While on your journey, try to limit interacting with others as much as possible: bring your own snacks to avoid going into convenience stores, pay at the pump rather than inside, and limit your number of stops—particularly in public bathrooms, as they can be cramped, and flushing a toilet can stir up aerosol particles. (If we weren't germaphobes before this pandemic, I'm pretty sure we are now.) Once you've completed your road trip checklist, you're ready to hit the open road like a suburban family in a minivan.
Drinks Well Alone
2020 is certainly a wild ride, and America continues to be the world's Florida. We won't be getting drunk in the airport lounge this summer, and Maine is the new Greek Islands, but at least the panhandle state stays consistently wild. Plus, on the bright side, you can delay buying another millennial pink bridesmaid dress for your cousin's destination wedding for at least a year.
With things looking so depressing, it's definitely time to salvage what's left of summer 2020 and book a vacation or even a long-term stay to take advantage of working remotely. Being safe doesn't mean you have to stay in your apartment alone, but it does mean you have to take precautions and limit your interactions with groups of people. And remember, drinking alcohol doesn't act as an internal sanitizer, but multiple White Claws can help you forget the terrible Zoom dates you went on in April and make summer feel a bit more normal.  
Images: Anna Shvets / Pexels
Where TF Can Americans Travel This Summer? And Should They?
As coronavirus cases climb in the United States, American passports appear to be losing their value. But America is GREAT AGAIN, haven't you heard? Thanks, Donny! As if a raging pandemic, lack of accessible healthcare, and systemic racism weren't enough, you can say au revoir to your European summer holiday, as well as vacations in a bunch of other places around the globe. Great. As the European Union prepares to reopen, U.S. travelers did not make the 15-country safe list and have officially been blocked from entering. So, where else can Americans travel right now? And better yet, should they travel or cancel trips this summer?
"You Can't Sit With Us"—The EU, Probably
When the EU closed its borders in March, it was no small decision. The same goes for continuing the ban for Americans, considering the fact that 15 million U.S. travelers visit Europe each year, and the industry creates jobs for 26 million people. Clearly, the bloc's economy will take a substantial hit as the travel industry's normally bustling summer season comes and (likely) goes without its usual international visitors. The decision was based on epidemiology as opposed to the economy, with the New York Times reporting that the EU "sought to balance health concerns with politics, diplomacy and the desperate need for tourism revenue." 
Canada, New Zealand, Australia and Japan are on the list of approved countries, and that list will be reviewed every two weeks. However, it seems that the U.S. will have to make a serious reduction in new cases in order to be reconsidered, so we won't be holding our breath. Unlike Americans, travelers from the approved country list will be permitted access to all EU member states, as well as Iceland, Liechtenstein, Norway, and Switzerland. So if you had hoped for some thirst-trap pics for your grid in Iceland's Blue Lagoon this summer, you'll have to keep your posting closer to home.
There's good news for some Americans, as the ban pertains to your residency rather than your passport. This means if you're an American living in one of the approved countries and can prove your residency there, you may be able to enter. Congrats—it's like a get out of jail free card!
Cruel Summer—The Countries Americans Can't Visit
In addition to the EU, there are also a number of other countries not allowing Americans in. Canada's regulation hottie Prime Minister Justin Trudeau recently announced the continuation of its border closure with the U.S. until August 21, with the possibility of another extension. Australia, New Zealand, South Africa, and China's borders also remain closed to all international arrivals. 
honestly it's surprising that the Bahamas are just now banning Americans when Fyre Festival was like three years ago

— Betches (@betchesluvthis) July 20, 2020
As of July 22, the Bahamas has once again closed its borders to the U.S. due to the recent rise in cases stateside. However, if you're bougie enough to have a private plane or yacht, you can keep planning your vacation as long as you can provide a negative COVID test… but you may get roasted by the internet for being a covidiot if you do. 
Countries Open To American Travelers
Dreaming of the beach? You might be in luck, as a number of Caribbean countries are open to visitors. Belize, Barbados, and Jamaica are all open to international travel, as well as St. Barts, St. Lucia, and Antigua. However, each country or territory has its own COVID restrictions upon entry. Some include providing a negative COVID-19 test no more than a week old, or temperature and health checks upon arrival. 
Mexico is also an option, even though the land border between the country and the U.S. remains closed. You can still arrive in certain areas by plane, but keep in mind that states are opening in varying degrees, so not everywhere in the country is ready for visitors. 
Despite the ban, Europe is not completely off-limits to Americans this summer; the open countries just might not be the places you have at the top of your bucket list. Albania and Serbia are European countries not yet in the EU that are currently allowing international travelers, so start your research on their tourist destinations if you really want to book a trip. Apparently Serbia has a killer wine region—who knew? Additionally, Croatia has decided to issue its own travel requirements outside of the EU's restrictions, allowing for non-EU citizens to visit, but requiring proof of pre-booked accommodations. Meanwhile, in the UK (no longer an EU member, as you may recall), international travel is permitted; however, all American arrivals must quarantine for 14 days upon entry.
"Just Because You Ameri-can Doesn't Mean You Ameri-should"
I hate to be the Debbie Downer here, but even though some countries are open doesn't mean you should be booking the first flight out. The CDC and the U.S. State Department still have travel advisories that warn against non-essential travel. You know what sucks more than wearing a mask during your staycation? Being on a ventilator.
As much as you're eager to take new travel Instagrams, we are still amidst a pandemic, and there are still a lot of risks associated with travel. Air travel may increase your exposure to the virus due to difficulties with social distancing and being near people indoors for an extended period of time. If you do decide to fly, take the common-sense precautions we've been talking about for the last five months: wash your hands regularly, wear a mask, cover your face when you cough or sneeze, and stay six feet apart when possible.
Travelers should also consider the practical risks, like obtaining health insurance. Some travel health insurance becomes void when there is a government travel advisory, so be sure to always check to see that you will be covered in case you get sick or injured during a vacation. 
Many countries are not as lax as the U.S., with nations like Canada and New Zealand still keeping their borders completely closed to visitors even though they have drastically fewer cases and deaths than the U.S. The countries are also enforcing mandatory 14-day quarantine to anyone who enters the country. Additionally, countries like Australia have issued a complete ban on overseas travel, and any exemptions must be approved by the government. Given that the success of flattening the curve in these countries has far outweighed the efforts (or lack thereof) of American officials, it might be wise to take a page from their book.
Party In The USA, Because You Won't Be Going Anywhere Else
Yes, 2020 has indeed been a horror show, with the U.S. as its main character. For now, let's hope that next year gets a whole lot better and we can resume our partying in Mykonos in 2021. On the bright side, where other than America can we see a Karen go postal in a Trader Joe's because her CoNsTiTuTiOnAL rIGhTs are being violated? Plus, there's still an election that could go horribly wrong! Seriously, just so much to look forward to this year. 
Do everyone a favor and find a friend with a beach or lake house, and just stay the fuck home/in said vacation house and drink margaritas until Florida feels like Florence. Good luck.
Images: Anna Shvets / Pexels
Here's What We Know For Sure About The Europe Travel Ban
Welp, coronavirus has officially ruined everyone's spring travel plans. Trump has banned travel from 26 European countries to the United States for the next 30 days. This means your chic Eurotrip just got a lot messier. As someone who planned a two week trip to Italy for the end of the month, let me just say: life is a nightmare and I want my money back.
So, what does this mean? While everyone was in a frenzy after the president last night stated simply that no travel would be allowed from Europe for the next month, Trump has since clarified that this ban does not apply to trans-Atlantic trade in goods OR to Americans or US permanent residents.
Trump's address from the Oval Office marked the first time he appeared to be taking this whole coronavirus thing seriously, but it still led to some confusion and controversy.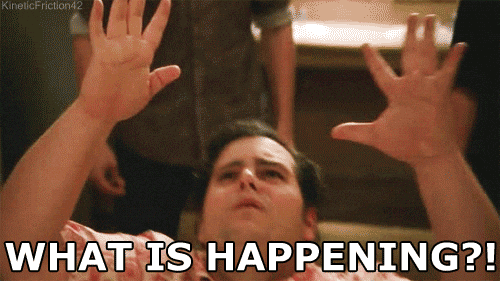 Here's what we know for sure
The travel ban begins Friday at 11:59 p.m. and suspends travel for 30 days from 26 European countries in the Schengen region, which travelers can move through with a single visa.
Those countries are: Austria, Belgium, Czech Republic, Denmark, Estonia, Finland, France, Germany, Greece, Hungary, Iceland, Italy, Latvia, Liechtenstein, Lithuania, Luxembourg, Malta, Netherlands, Norway, Poland, Portugal, Slovakia, Slovenia, Spain, Sweden and Switzerland.
The ban does not apply to U.S. residents, citizens, or families of residents and citizens. Instead, it applies to "most foreign nationals" who have been in any of the 26 countries in the last 14 days, according to the Department of Homeland security. There are exceptions for some nonresidents, specifically people traveling to the states to help help with the coronavirus response.
However, U.S. passengers who have visited any of the 26 countries will have to travel through certain airports where the U.S. government can screen them, according to DHS and Vice President Mike Pence. However, Pence, who leads the administration's coronavirus task force, has not yet named those airports.
Despite the fact that cases have recently exploded in the United Kingdom, the ban does not apply there. Just today, there were nearly 600 confirmed cases of coronavirus in the UK and eight deaths. Yet a number of travelers can just come to the U.S. from Europe via British airports. Genius.
A number of airlines have announced plans to waive cancellation/rescheduling fees for flights to impacted countries.
Widespread confusion remains as Trump administration officials try to clarify the terms of the travel ban. Trump made this decision without consulting the travel industry or US allies (classiqué!), so naturally, people are like, "WTF???" Critics have said that this kind of pandemic should be treated as a global crisis, so acting by simply cutting off certain countries is not ultimately helpful.
Plus, there is the issue that this action only deals with the virus coming into the US from Europe, which, like, it's a little late for that, babe. The coronavirus is here on American soil, and is more likely to be spread through communities that have already been infected than by people coming in from Europe. Doctors in Italy, which is facing the devastating consequences of delayed containment efforts, have written open pleas for Americans to avoid their mistakes.
This decision will also likely impact the travel industry, which is already taking a huge hit. Which, in turn, is taking a toll on the stock markets.
Dow Futures plunged more than 1,000 points
after Trump's speech and trading was halted again this morning, but this is pretty much inevitable during a panic like this. My condolences to Wall Street.
As a surprise to literally no living being, Trump is convinced that his handling of the situation has been ~perfect~. Bold move coming from the man leading a country that has had a shortage of testing kits to deal with the crisis. Trump went as far as saying, "This is the most aggressive and comprehensive effort to confront
a foreign virus
in modern history."
Health officials disagree
. Remember like, last week when he was saying this was NBD and leading people to believe it was a hoax made up by the Dems? Lol.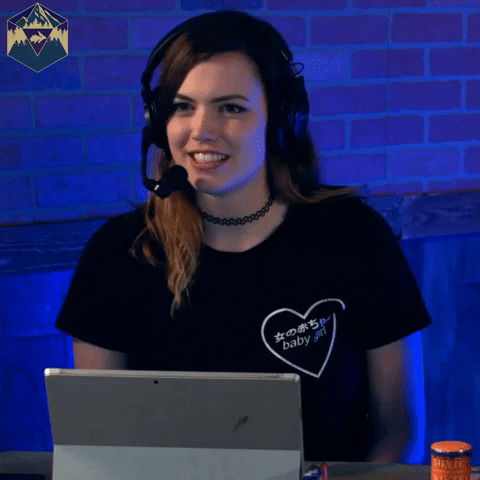 Anyway, stay safe out there, fam. Wash your hands, don't touch your damn face, and stay the fuck at home if you feel sick.
Should You Cancel Your Trip Because Of Coronavirus? What You Need To Know
If you've recently watched the news, listened to the radio, or heard a terrified old woman in a Best Buy warning her kid not to take her mask off because she might die (like I did the other day), then you know the Coronavirus is a super hot topic RN. WTF is the Coronavirus, anyway? Well, coronaviruses have existed before this year, but the newest strand of the virus, COVID-19, is what's been freaking everybody out since it hasn't been previously identified in humans and doesn't have a treatable vaccine or antiviral therapy yet. According to Cassie Majestic, MD, the Coronavirus is a common virus that typically "presents as a respiratory illness consistent of cough, fever, and shortness of breath and can appear from 2-14 days after exposure." She adds, "Symptoms range from mild to severe. These symptoms can progress to pneumonia, fluid buildup in the lungs, and stress on other organs such as the kidneys." Yikes. And if you've kept any sort of tabs on COVID-19, you know this sh*t is basically all over the world, and people, especially travelers, are freaking out. So if you're traveling anytime soon, what should you know to stay as safe and healthy as possible? We spoke to Cassie Majestic, MD and Eudene Harry, MD to get the lowdown.
Which Travelers Are More At Risk?
Old people? Babies? People who don't wear masks? WHO'S AT RISK HERE? "Travelers over the age of 50, those with chronic illness, and those with compromised immune system may have a higher risk of contracting and getting sicker from any virus, including the COVID-19 strain," warns Eudene Harry, MD, who's board certified in both Emergency Medicine and Holistic Integrative Medicine. Believe it or not, she says being in an airplane may not increase your risk as much as you'd think. "Based on research, using the flu model, your risk of contracting a respiratory illness on an aircraft is very low. To be at risk, you'd most likely have to be sitting directly behind, in front of, or right beside the infected person," she explains. Thank god, because the chorus of sniffling kids on my recent flight made me veryyy nervous. Dr. Majestic adds, "patients who are immunocompromised, elderly, or have other complex medical conditions are typically at higher risk for a poor outcome" (aka getting the virus or presenting worse symptoms of it).
Should You Reschedule Your Vacation?

I just flew to California last week and I'm still alive to write this article. I'm also heading to Quebec in a couple of weeks. IMHO, I'm not going to let this outbreak stop me from living my life, but less skeptical people are debating canceling their upcoming trips. So is that smart, or an overreaction?
It depends on where you're going. "The CDC has established areas that it recommends that you do not travel to unless it is necessary. So far, these areas are Iran, China, Korea, and Italy," says Dr. Harry. "These areas seem to currently have the most amount of active transmissions. The CDC has classified these countries as Level 3 areas of concern and recommends rescheduling visiting these countries, if possible." 
Dr. Majestic also suggests regularly checking your flight status and airline website for Coronavirus updates, airline tips, and restrictions that are being modified on the daily. "Consider postponing travel to countries with a significant number of outbreaks. I only say this because you risk being exposed and/or infected and then seen as high risk when you return to your home location. This could, in turn, lead to request for quarantine and days off from work without pay or disruption in your daily schedule." So you're saying I could go on vacation and then get another 14 days off work? Hmmm….
In all seriousness, if you're supposed to visit any of those spots in the near future and you may be more susceptible to COVID-19, maybe consider like… not going until the hype dies down? But whether you wanna play it safe or play a game of serious Risk is up to you.
How To Stay Safe While Traveling RN
If you can't cancel or reschedule your trip, or you just don't want to, don't go into a stress spiral (not at all speaking about myself). "Do yourself a favor and be aware of any restrictions in the area you are traveling to and how you can be best prepared," says Dr. Majestic. Here's what you can do to reduce your odds of contracting the Coronavirus during your travels.
1. Practice good hygiene.

There's a lot more to "good hygiene" than regularly showering. "This means washing and sanitizing (with an alcohol-based sanitizer of at least 60%) your hands often. It's also helpful to wipe down any public surfaces you may be using, especially if you'll be eating there," says Dr. Majestic. Dr. Harry adds that you should be washing your hands frequently with soap and water for AT LEAST 20 seconds. So sing your ABCs or the "Happy Birthday" song at least twice and get those hands clean.
2. Avoid touching your face.

Especially your mouth, nose, and eyes. "Refrain from touching your mouth or nose at any time, unless your hands are clean," warns Dr. Majestic. " spread through respiratory droplets coming in contact with mucosal surfaces. It's not spread by simply breathing in the same air as someone else," says Dr. Harry, which flawlessly leads us to our next tip…
3. Don't wear a mask.

Yup, you read that right. Both docs do NOT recommend wearing a mask to prevent catching the virus, so don't worry about the mask shortage everyone's flipping out about. "CDC does not recommend wearing masks to prevent getting the disease. In fact, there's concern that this may have the opposite effect," explains Dr. Harry. "People wearing masks tend to fidget with the mask, thus frequently bringing their hands in contact with the face. Also, most masks are designed to keep droplets in, not keep them out. So, masks are best worn by people with an illness." Only wear a mask if YOU are sick. Otherwise, don't do it.
4. Keep your distance from sick people.

Stay FAR away from anyone constantly sneezing or hacking up a lung. "Maintain your distance (approximately 5-6 feet) from those who are coughing or sneezing. If you cough or sneeze, do so into a Kleenex or into a flexed elbow," says Dr. Majestic. First of all, you should be doing this anyway. Avoiding crowds can help, too. Hate people? Perfect. All the more reason to voluntarily quarantine yourself for the sake of ~good health~.
5. Drink plenty of water and get plenty of rest.

Keep your immune system high by resting and hydrating as much as you can before, during, and after your trip. All the more reason to nap and drink (water, not margaritas… sorry).
Moral of the story: stay safe out there. And "if you experience respiratory symptoms and fever, and have traveled to an area with coronavirus outbreak or have close contact with someone who has traveled to these areas or tested positive, you should seek medical care for testing," says Dr. Majestic. Don't be a hero; if you feel sick, stay home. If you travel anytime soon, may the healthy odds be ever in your favor. (Wish me luck.)
Images: Pexels, GIPHY (7)