Your New Fave Beauty Product, According To Your Zodiac Sign
It's a new astrological year, betch! And if you're anything like us, your New Year's resolution to stop using the same concealer you've been swiping on since grade school hasn't exactly stuck. Luckily, spring is the perfect opportunity to revamp your beauty routine. And since we're in our ~Lucky Girl~ era, we figure it's a good idea to look to the stars and use the zodiac to do just that. 
So we've consulted our TikTok astrologists and rounded up the beauty products that are the perfect addition to every zodiac sign's routine, whether you're an adventurous Aries or a practical Virgo. So, sit back and relax—preferably with a cocktail. We're letting the universe take over, because your product soulmate is written in the stars. 
Capricorn: Batiste Dry Shampoo
Capricorn, we know presentation is everything to you, so having a bad hair day is certainly not the vibe. This dry shampoo offers a major volume boost and will get your mane from flat to fab.

Shop it: Batiste Dry Shampoo Volumizing, $12.78, Amazon
Aquarius: Charlotte Tilbury Setting Spray
An air sign like an Aquarius will love the airbrushed look this Charlotte Tilbury setting spray offers. Just spritz it over your makeup and waltz on out that door.

Shop it: Charlotte Tilbury Airbrush Finish Setting Spray, $38, Sephora
Pisces:  La Roche-Posay Gentle Cleanser
Pisces, you're known to be a little, well… sensitive. We know you'll do everything to protect your feelings and your skin by using this gentle cleanser.

Shop it: La Roche-Posay Toleraine Hydrating Gentle Face Cleanser, $16.99, Amazon
Aries: Buxom Lip Plumping Gloss
You're a fiery one, Aries, so you're not afraid of a little spice. This lip plumper will add a little extra oomph to your life as you begin your new season.

Shop it: Buxom Full-On Plumping Lip Polish Gloss, $25, Sephora
Taurus: Super Goop! Sunscreen
Taurus, you're an earth sign, so you love being outdoors. A good sunscreen, like this one from Supergoop! will let you enjoy yourself in the sun without getting scorched.  

Shop it: Supergoop! Unseen Sunscreen SPF 40, $38, Supergoop
Gemini:  Too Faced Born This Way Concealer
There's nothing wrong with being a "two-faced," Gemini, and this Too Faced Born This Way Concealer proves it.

Shop it: Too Faced Born This Way Super Coverage Multi-Use Longwear Concealer, $34, Sephora
Cancer: Rare Beauty Blush
Cancers are known for going from dramatic to lowkey. Try using Rare Beauty Blush for a dramatic but subtle look.

Shop it: Rare Beauty by Selena Gomez Soft Pinch Liquid Blush, $23, Sephora
Leo:  Glow Recipe Dew Drops
No matter the season, Leo, your job is to always shine. Add these dew drops from Glow Recipe to your skincare routine to keep the glow going.

Shop it: Glow Recipe Watermelon Glow Niacinamide Dew Drops, $35, Amazon
Virgo:  Huda Beauty Setting Powder
We know Virgos are perfectionist, which means makeup smudging is a no-go. This Huda Beauty setting powder melts into your skin and gives you a flawless, poreless look.

Shop it: Huda Beauty Easy Bake Loose Baking & Setting Powder, $38, Sephora
Scorpio: Laneige Lip Sleeping Mask
Pucker up, Scorpio, you saucy little scorpion. This Laneige Sleeping Mask will keep your lips soft and plump for whenever you need to use them. 

Shop it: Laneige Lip Sleeping Mask, $24, Amazon
Sagittarius: Sol de Janeiro Brazilian Bum Bum Cream
Sag, we highly suggest using this Bum Bum Cream from Sol de Janiero to show off your smooth skin in your upcoming thirst traps vacation pics. 

Shop it: Sol De Janiero Brazilian Bum Bum Cream, $48, Amazon
Libra: Paula's Choice Balancing Toner
Your symbol is the scales, little Libra, so let's find the middle ground. This balancing toner will ensure your skin stays in perfect symbiosis—no matter how stressed out you may be. 

Shop it: Paula's Choice Skin Balancing Pore-Reducing Toner, $23, Amazon 
Feature Image Credit: Tima Miroshnichenko on Pexels
10 Beauty Products That Are On Sale Right Now That Will Sell Out Quickly
Betches may receive a portion of revenue if you click a link and purchase a product or service. The links are independently placed and do not influence editorial content.
If you've been looking for a sign to try out some of the most Internet-famous beauty products on the market, this is it. Amazon is running yet another sale so you can treat yourself to a little beauty haul before the holidays without feeling an ounce of guilt. It's called self-care, look it up.
I know what you're asking yourself now, "What's the catch?" Well there is none, except you need to get your shopping in before November 6th. Do deadlines give you the ick? Fear not and keep scrolling. As an early holiday gift, we've rounded up all the best beauty deals so you can spend more time doing the things that matter, like catching up on Taylor Swift's most recent album drop.
Gone are the days where you get a round brush stuck in your hair. This one-step hairdryer has become my new best friend for the perfect at-home blowout.

One-Step Volumizer PLUS 2.0 Hair Dryer and Hot Air Brush

Revlon
Just FYI, it IS possible to take the glowy makeup look a little too seriously. Don't fret, because we're obsessed with little device fits in your bag and will de-slick any oily situation.

Volcanic Reusable Facial Skincare Tool

Revlon
If you're still using your OG Naked Palette it might be time to trade it in for something new (and grab some eye cream while you're at it). This NYX Ultimate Eyeshadow Palette is the perfect for everyday use. 
As with anything in life, it's important to invest in basics. Words cannot explain how these brushes have changed by eyeshadow game for the better. Better yet? Get them now for 20% off.

Everyday Eye Essentials Makeup Brush Kit
Glazed donut nails at home? Sign me up! If you've been dying to try this trend but aren't sure which colors to get, this nail polish set is for you.

Nail Polish Glazed Donut Bundle

Essie
Who else can relate to the pain of having to wash your makeup off after a night out? It just feels like so much effort sometimes. Thankfully, the Makeup Eraser is on sale to help keep your skin clean with a minimal amount of effort.

Makeup Eraser

The Original Makeup Eraser
I don't think there's anything that makes you feel more like an adult than buying an electric toothbrush. You're one click away from being cavity-free, plus it's 35% off.
Speaking of clean teeth… This Prime Day best-seller is back. All I want for Christmas are sparkling white teeth—is that too much to ask?
We know TikTok is obsessed with the EltaMD Sunscreen, but have you tried their toner? This stuff is a triple threat with the benefits of repairing damaged skin, having a calming effect, and minimizing the risk of irritation.

Skin Recovery Essence Face Toner

EltaMD
What's better than treating yourself to flowers? Treating yourself to this English Rose-Infused Radiance Duo when it's 20% off, duh. This viral cleansing balm and matching facial oil is sure to make your skim calm & bright this holiday season.

English Rose-Infused Radiance Duo

Elemis
20 Black-Owned Beauty Brands You Can Support Right Now
In addition to reading books on racism, listening to podcasts on the history of white supremacy, following Black activists and educators, and holding those close to us accountable, one of the ways we can support Black people right now is by buying from Black-owned businesses. I've chosen 20 (of the many) incredible Black-owned beauty brands to purchase from that create amazing products for people of all skin tones. Your next makeup haul might just be sooner than you think.
1. Beauty Bakerie
If you haven't heard of Beauty Bakerie, you're missing out. This fun, creative brand has a food theme, and all products are vegan and cruelty-free. Founded by Cashmere Nicole, this brand is built off of strength. A young mom, breast cancer survivor, and entrepreneur, Nicole is your modern day superwoman. Personally, I'm a big fan of the Flour Setting Powder. The packaging is cute AF, and the product works wonders for setting your face and keeping it in place all day.
2. Juvia's Place
I personally was introduced to Juvia's Place from YouTube tutorials, and was instantly blown away by the colors in their eyeshadow palettes. It was created by Chichi Eburu to pay homage to the birthplace of beauty, Africa, and celebrate the rulers and queens whose techniques are still used today in makeup. It's no surprise that Juvia's Place is famous for their rich and vibrant palettes, perfect for any occasion. Patchy shadows are the enemy, but despite the bright colors, Juvia's Place has you covered for a smooth, flawless application.
3. Mented Cosmetics
Mented Cosmetics was founded with one goal in mind: find the perfect nude lip. Founders KJ Miller and Amanda E. Johnson came up with the idea over a glass of pinot (iconic), and have since produced makeup that actually works for women of every skin tone. That being said, the must-have product here is of course, the semi-matte nude lipsticks, which come in nine shades.
4. Fenty Beauty
Fenty Beauty needs no introduction, created by living icon Rihanna. I feel like I could write a short essay here about how every single thing Rihanna touches turns to gold, but if you don't already know that by now, I can't help you. Fenty Beauty made waves when they launched with 40 foundation shades, setting the new standard for the makeup industry (which was, quite honestly, long overdue) and encouraged brands to be more inclusive. My personal favorite is the Pro Filt'r Soft Matte Longwear Foundation, and given the 3,300 five-star reviews, I'd say I'm not alone.
5. Coloured Raine
Coloured Raine was founded with the promise of a line that encouraged self-expression and diversity, and included shades specifically made for people of color. Founder Loraine R. Dowdy left the financial industry to pursue her passion, and as beauty lovers know, it sure paid off. Whether you like to go bold and or subtle, the eyeshadow singles are must-haves, giving you the option to build your own color story without having to purchase a full-sized palette.
6. Pat McGrath
Pat McGrath's namesake brand is one of the most famous in the industry, with good reason. She's been said to be the most influential makeup artist in the world, and her products follow suit. If you haven't tried a Pat McGrath lipstick, you ARE missing out. I can say with confidence I've never had a lipstick work as well as the MatteTrance™ line, and as someone who probably owns 200+ lipsticks, that is saying a lot. It operates almost like a liquid lip, in the sense that it allows for all day wear and no budging, but sits on the lip more comfortably, avoiding the dry feeling that liquid lips often cause. If you aren't sure about color, the Mini Lipstick Trios give you the chance to test out the brand and retail for only $25.
7. Range Beauty
Range Beauty is "clean beauty for the forgotten shades" and right off the bat I can tell you that this message is simple yet powerful. The beauty industry has come a long way, but we still see a lack of makeup for people of color, and founder Alicia Scott decided to take matters into her own hands. From the "fairest of fair to the deepest of deep", Range Beauty is known for their foundations, formulated with sensitive skin in mind. While makeup so often causes more irritation, these foundations have antibacterial properties to treat and prevent eczema and acne, control oil, soothe the skin, and prevent clogged pores. Consider this your skin care-friendly must-have foundation.
8. Nyakio™ Beauty
Nyakio Beauty is a clean and green skin care line, allowing you to never question your ingredients. Founded by Nyakio Grieco, who started her skin care business using lessons from her Kenyan family, Nyakio Beauty is best known for their Sweet Almond Cleansing Balm, which literally melts away all your troubles (and dirt, and impurities, and all of the other gross things that linger on our skin). The balm-to-oil texture feels like a spa experience in the comfort of your home.
9. Base Butter
I can't even explain why, but something about the word "butter" in products and brand names gets me every time. Lip butter, face butter, body butter? Give me all the butter. I love seeing women come together to succeed, and that is exactly what Base Butter founders She'Neil Johnson and Nicolette Graves have done. With the mission to help women feel more comfortable in their skin (and literally make their skin feel more comfortable), Base Butter has products like the Aloe vera Face Jelly that revitalize and rejuvenate your skin. A healthy balance of aloe to protect the skin, evening primrose to boost elasticity, and lavender and tee tree to calm and disinfect, this moisturizer is one that keeps me coming back for more.
10. Epara Skincare
Luxury skin care that uses African botanicals? Yes please. Founded by Ozohu Adoh, Epara Skincare is a "brand born out of a need to provide luxury skin care products to women with dark skin tones." Adoh, who received her MBA from Oxford University, made the decision to develop her own products after seeing a lack of products that could treat her own skin concerns. The Intense Hydrating Mask in particular is nourishing and creamy; the mask softens, cleanses and purifies the skin, leaving it hydrated, bright, and even in tone.
11. Hyper Skin
Goodbye dark spots, hello Hyper Skin! Founder Desiree Verdejo conceptualized Hyper Skin after dealing with aggressive breakouts during pregnancy. The brand launched with the popular Hyper Clean Vitamin C Serum, working to smooth fine lines and rough texture, and dramatically clear dark spots from hyper-pigmentation.
12. skin BUTTR
Hello I'm back for more butter brands. skin BUTTR, founded by my ANTM idol Tatiana Elizabeth Price (!!!), is made of natural body and skin care products. The body line consists of whipped shea-based body butters and scrubs, and the skincare line is an all-natural, step-by-step hydrating system. The scrubs and body butters are equally amazing, but if you're stuck inside and dry at the moment, the Cocoa Vanilla will hydrate your life and leave your skin glowing. You'll also smell delicious. You're welcome in advance.
13. Kaike
You had me at marshmallow. Kaike (pronounced like cake!) was founded by Keli Smith with a belief in celebrating your skin. Kaike is plant-based and made up of multi-purpose products for a more practical skin care routine. With yummy products like Frosting, you can moisturize your body and hair simultaneously. Plus, it literally smells like frosting, so you'll smell amazing.
14. The Honey Pot Company
Designed for ~ down there ~, The Honey Pot Company is plant-based feminine care. They are the first complete feminine care system powered by herbs, and for that, we are thankful. The Honey Pot Company was founded by Bea Dixon, who is open with the fact that she made her own line simply because she was suffering and couldn't find vaginal relief. The line varies from organic tampons to feminine wipes.
15. Briogeo
Briogeo. Where do I even begin? I so genuinely love this brand. Literally every single product is great, and my bathroom cabinets are flooding with favorites from the line. Founded by Nancy Twine, who casually formulated her first product at age five (yes, literally), Briogeo is my favorite clean hair brand on the market. It's actually hard for me to select a favorite product (I'm being dramatic, but idc), but having naturally curly hair, I always opt for the Curl Charisma line, which helps tame my lion's mane every morning.
16. GIRL+HAIR
GIRL+HAIR is dermatologist-designed, founded by Dr. Camille H-Verovic. Targeting growth, itch relief, and odor relief, this line was designed for the hair and scalp. You'll absolutely want to get your hands on their newest product, Curl Cloud, a hydrating pimento and castor oil hair mask. Heavenly.
17. TGIN
If you haven't noticed yet, I am a sucker for brand names, and TGIN may be in first place: Thank God It's Natural. As someone who generally tries to keep my products clean, this name tells me off the bat we are good to go—love that. On top of running a successful business, founder Chris-Tia Donaldson is a successful author. Her book Thank God I'm Natural: The Ultimate Guide to Caring for Natural Hair is a #1 Amazon bestseller—yes, big deal! TGIN has a full rose water line that includes leave-in conditioners, hair masks, and styling products, all to enhance your hair's natural beauty.
18. Miss Jessie's
Miss Jessie's was founded by sisters Miko and Titi Branch who wanted to give curly haired women a reason to look forward to trying new products. Too often, brands miss the mark when advertising the "perfect" hair, showing straight, thick, shiny hair that's not the most inclusive. The line was inspired by their grandmother, Miss Jessie Mae Branch. When they were children, Miss Jessie would create all sorts of formulas at her kitchen table to help tame and style her granddaughter's beautiful curly hair. Some winners include the Curly Buttercreme (which hydrates hair) and Curly Pudding (which relaxes natural curls).
19. SheaMoisture
Sheamoisture was founded on the belief that the best in personal care and beauty should not belong to the few, and their accessibility comes compromise-free. Built off the legacy of his grandmother, Sofi Tucker, Richelieu Dennis has created a line of natural, sustainably produced products. Their creamy, dreamy leave-in conditioner provides relief, and is a must for anyone who regularly destroys their hair with heat and color.
20. Camille Rose
And for the grand finale, Camille Rose. Founded by Janell Stephens, who has been an iconic trendsetter within the beauty space, Camille Rose was too built on the foundation of inclusivity. Their "about me" section reads: "We seek to share the purest and warmest joy, happiness, trust and gratitude to each and every person who experiences our products," and if that doesn't make you a customer, IDK what will. With products to cleanse, define, and bring life to your hair, Camille Rose embraces the natural gift of curls. I recommend the Aloe Whipped Butter Gel (butter again!), crafted to provide moisture and light styling hold.
These 20 lines are in good company with 100s of other Black-owned brands, and I encourage you to purchase, support, and comment more brands below! Check out this Instagram post that highlights Black-owned brands that are also cruelty-free.
Images: SofikoS / Shutterstock; Beauty Bakerie, Juvia's Place, Mented Cosmetics, Fenty Beauty, Coloured Raine, Pat McGrath, Range Beauty, Nyakio Beauty, Base Butter, Epara Skincare, Hyper Skin, skin BUTTR, Kaike, The Honey Pot Company, Briogeo, GIRL+HAIR, TGIN, Miss Jessie's, SheaMoisture, Camille Rose / Instagram
6 Night Creams That Will Fix Your Skin While You Sleep
None of us ever get the amount of sleep we actually need to function as a contributing member of society, and we most definitely do not get our beauty sleep, ever. There's always something that seems to f*ck up our sleep schedule and give us Crypt Keeper skin overnight—things like taking 2am tequila shots, binge-watching The Bachelor, or just stressing out over f*ckboys' texts. All the Starbucks, organic smoothies, and contour sticks in the world will only work for so long. You may think it's too soon to start buying night creams while you're 20- or 30-something years old, but you'd be wrong. Overnight creams are actually the life-saver we don't nearly appreciate as much as we should. They're like, so hydrating, anti-aging, and v brightening. Amazing, so here are the best night creams you should buy if you want to wake up with flawless-looking skin.


The Tula Beauty Sleep Overnight Repair Cream works its magic while you sleep, smoothing your wrinkles and brightening your skin overnight so that by the time you wake up, you will look as fresh and glowing as ever. The cream can be used for all skin types and has fruit extracts and probiotics to hydrate and nourish your skin. We love to see it.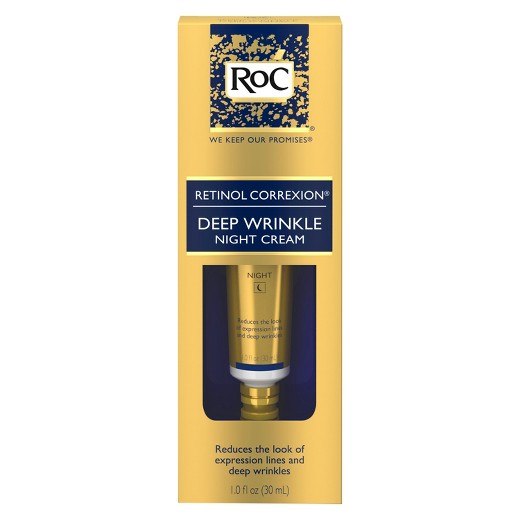 If you didn't already know, retinol is basically like, crack for your skin. And I mean that in the best way possible. It actually reverses aging, tightens big-ass pores, and helps your wrinkles disappear ASAP. It smoothes and evens out your skin tone, so eye bags and tiny lines are gone.

Again, this is full of that good sh*t, aka retinol, so already you know it's amazing. It's super lightweight and creamy, so you won't feel like a greaseball after putting it on. It tightens your face (but not too tight that it feels like you just got botox), and it reduces any signs of wrinkles by the time you wake up.

This soufflé (which sounds bougie and great already) helps your skin get some beauty sleep of its own overnight. Think of it as rubbing Chobani on your face before bed. Okay, well, it sounds better in theory since Greek yogurt is a natural skin-soother, softener, and hydration-giver, but I swear this sh*t is good. It's a facial mask and night cream in one, so you wake up feeling refreshed and looking five years younger.

Most overnight creams can be ridiculously expensive and cost like, more than your average bar tab. However, there are still some good options at your nearest drugstore that work just as well. Our good ol' go-to Neutrogena cream is full of vitamins for a deep moisturizing, oil-free, non-comedogenic wrinkle cream that won't make you break out.

Anything from Philosophy is obviously amazing, so this speaks for itself. The Renewed Hope in a Jar helps combat winter dry skin throughout the night and provides you with literal glowing skin by the time you wake up for work in the morning. It's fab for sensitive skin so you def won't wake up to pimples, and it refines your skin tone so there aren't any awkward red or discolored patches.
Betches may receive a portion of revenue if you click a link in this article and buy a product or service. The links are independently placed and do not influence editorial content.
Images: Linda Prebreza / Pexels, Giphy (1)
Glamsquad Just Launched A Makeup Line You're Going To Love
Let's be real—there's nothing better than having someone else do your makeup. We can't all be like A-list celebs and bring glam teams with us wherever we go, but Glamsquad, our fav on-demand beauty app, makes it easy to feel fab whenever you're in a pinch. Glamsquad has been bringing blowouts, makeup, and mani/pedis to your home, office (definitely Betches HQ), or wherever you are for a minute, but they're taking their services to the next level with their brand new makeup line.
Glamsquad always knows exactly what you need, so their new collection features four essentials that you won't want to leave the house without. With a primer, setting & hydrating mist, highlighter, and tinted lip balm, the collection is your perfect solution for when you don't have time for a Glamsquad appointment, or even eyeliner. 
You've probably spent hours and hours watching YouTube videos on contouring, and while we're all for trying the latest beauty trends—from lash extensions to microblading—sometimes it's necessary to get back to the basics and perfect your everyday beauty routine. It's great to have fun with your makeup, but no one really has time for a full beatdown every day…or like, ever. Your boyfriend might call you high-maintenance, but your makeup routine doesn't have to be.

With summer approaching, now is the perfect time to finesse your 'I woke up like this' glow. Below, Glamsquad's Artistic Director, Kelli J Bartlett, gives us the rundown on using Glamsquad's four essential makeup heroes to get you glowing and out the door in five! See steps below:
1. Start by spraying Glamsquad's Ah-Mazing Setting and Hydrating Mist all over to prep skin. This mist features coconut and chamomile to hydrate and soothe the skin. 
2. Next, using your hands, apply a pea-sized amount of Glamsquad's Morning Glow Radiant Face Primer all over to moisturize skin. Who has the time for a multi-step prep and priming skin routine? This will do wonders to fake a radiant 'I slept for 10 hours glow.' 
3. Mix in your other favorite essentials: Curl lashes! It's essential for a quick fake awake appearance when you're running out the door 
4. Use your favorite brow gel to groom brows into place.
5. Conceal redness and dark circles with your go-to brightening concealer. Blend it out! 
6. Time for mascara! I only dip my mascara in twice. Once for the first eye, again for the second eye. Use what's left over for your bottom lashes. 
7. Apply Glamsquad's Enlightened Highlighter in Luminous Rose (to the center of your cheeks, nose and wrapping around your temple. I chose this shade because it has a slightly blush tint, which helps add a rosy hue without having to use a blush and highlighter combo
8. Finally, apply Glamsquad's Take a Tint Lip Balm in Tint of Rose to give lips a sheer veil of glossy color while also hydrating them for the day!
9. Finish with a final spritz of Glamsquad's Ah-Mazing Setting and Hydrating Mist to set your makeup, and you're ready to go!
Images: Glamsquad (2)
5 Beauty Hacks That Are Damaging Your Face
Beauty hacks, beauty hacks. I used to love them, until I realized a lot of them are f*cking terrible. Who would have thought that your typical beauty influencer putting deodorant on her face as primer was all for VIEWS and not to help us out?! From making masks with products that we are supposed to digest to whipping up homemade creations and calling it skin care, not all beauty hacks/DIY are good for you! I'll tell you hacks that are actually worth it another day, but today let me tell you the ones that AIN'T SH*T and are bad for you. Shall we?
1. Tape For Perfect Winged Eyeliner

So many people use this as a beauty hack, because everyone wants a perfect winged liner. This hack used to be the bomb. Sure, it works—but is it good for you? I can't tell you how many times tape has made my eyes water or smudged my work. On that note, have you ever irritated your eyes because how sharp that f*cking tape is? We put it so close to our eyes! 
I also know as humans, we all do our makeup routine differently: I do my face makeup first and the move onto my eyes, but I have seen people do the complete opposite. If you do your eyes first, this might not be an issue, but for me honey, THE TAPE PULLS MY FOUNDATION OFF. Do you know long it takes to become a bad bitch just for this dumb-ass hack to rip it off??
Instead, I figured out that using a business card or an old gift card can give me the same sharp look, without ruining my makeup and making my eyes water. You won't get my masterpiece snatched away from me! Also, using all that tape is such a waste!
2. Heating Up Your Eyelash Curler With A Blowdryer

We do a lot of things wrong when it comes to our eyes. Heat and your eyes just don't mix. I know so many people who do this, so maybe I can change someone's life right now and be an icon. I used to do this, so don't think I'm just talking sh*t. I have ripped out many an eyelash doing this, and I've learned my lesson.
When you heat up a curler with the heat from the blowdryer, you might get a nice curl in the moment, but it's really just burning your lashes off. Not only is a hot curler bad for your lashes, but it's also dangerously close to your lids, and your actual eyeballs. Why risk damaging your eyes for lashes that won't even last? Say you're sorry to your lashes if you have ever done this, and RIP to the lashes we took for granted and lost along the way.

3. Using Actual Glitter As Eyeshadow

I love sparkles. I love being glittery every time I go out. But do I like using glitter that's supposed to be used for arts and crafts on my eyelids? No, I don't, and neither should you. Those little flecks can have incredibly sharp edges, and  a piece of non-cosmetic grade glitter can not only scratch your eye, it can possibly damage it or the skin on the underside of the lid.
If you're putting it anywhere near your face, you should only be using cosmetic-grade glitter. Cosmetic glitter usually has rounded edges, so there's a much lower risk of problems. I know saving a few bucks seems like a great idea, but it's better to just invest in a good glitter meant for your eyes instead of possibly damaging them.
4. Using Mouthwash To Remove Dead Skin

Another big trend/beauty hack that went around was using mouthwash to get rid of dead skin. This is so terrible for your skin. I mean, mouthwash literally has alcohol in it! The heavy amount of alcohol in mouthwash can actually cause redness and peeling, and can burn off an entire layer of skin. That in and of itself should prove how terrible it is. There are tons of good ways to get rid of dead skin, but mouthwash is not the answer. Let's stick to using mouthwash for having good breath and not to damage our skin.
5. The Kylie Jenner Challenge

Now, I'm no doctor, but I can still use common sense to figure out when something isn't healthy. Remember a few years ago, when the infamous Kylie Challenge was completely viral? Yikes. I never did this challenge, but it's only because of all of the terrible stories I heard! I saw stories of this hack damaging lips for weeks at a time. By sucking on a bottle to create a vacuum, you could end up with swelling, broken blood vessels, and even cuts on your skin. This challenge/beauty hack was inspired by Kylie, but I don't fault her for so many people doing it. She even apologized for it becoming viral. Obviously, now we all know that Kylie got lip fillers, and her look had nothing to do with sucking on a Gatorade bottle.
Now I know a lot of people think that this hack went away. Sadly, no. Instead, companies have made specific lip suction cups to do this same hack with. Now, just because it's not a Gatorade bottle doesn't mean it's automatically good for you. It can still damage your lips and skin. Is it worth it? NO!
What's the bottom line? While some beauty hacks can be helpful, most of the time, you should be using actual beauty products as your beauty products. It's fun to find other uses for things you have lying around the house, and you might save some money in the short term, but dealing with f*cked up lips, scratched skin, and/or damaged eyes is way less fun.
Images: Malvestida Magazine / Unsplash; Giphy (5)
Why You're Going To Want To Start Using Maracuja Oil On Your Skin Right Now
Sponsored by Tarte Cosmetics
Move over, coconut oil—there is a new oil that promotes firmer, brighter, smoother skin that is taking over the beauty world. If you haven't heard of it yet, maracuja oil is the perfect save-your-skin product. I like to be fairly cutting edge when it comes to my beauty arsenal, and this product is super trendy rn for good reason. It's hydrating, great for repairing damage, and full of vitamins. Use it as an anti-aging product or to save your peeling skin from a summer sunburn. Or in my case, my skin is already oily, but I basically ruin it with Retin-A products. Maracuja oil saves me from the peeling, dry skin that comes with it and will keep me from looking like my English bulldog in 10 years. I mean, she's super cute, but I'd prefer to not have my face melting and drooping as I age, k thanks.
Tarte has released a new line that has maracuja oil in every product. Here's what you should try.
There is nothing that makes me want to buy something more than calling it Limited-Edition. This maracuja gold oil is a limited-edition of Tarte's iconic multitasking skin care powerhouse. This one is vegan, non-greasy, and has gold flakes, so it's really a have-to-have. You only need a few drops to moisturize your skin without clogging pores or causing redness.

The Cosmic Maracuja concentrated face balm actually combines 9 different super hydrating oils to make a new product that truly gets the job done. It's an intense moisturizer to rescue even the driest summer skin that's been used and abused in the sun, salt, chlorine. It also has vitamin C and fatty acids to smooth out lines and pores. The face balm provides intense hydration, so it's great for using at night. Plus, it's pretty. That's my main concern when I buy beauty products. And don't worry, the gold flakes will disappear into your skin after application, so you don't walk around looking like Edward Cullen.

Is there anything worse than redness or dark circles and having your concealer dry up and peel or crease on you? Not really. Lucky for us, the geniuses at tarte have put maracuja oil into their concealer so it blends seamlessly into your complexion. Even better, it's waterproof, so it won't budge, melt, or ruin the rest of your look. In addition to maracuja, the concealers contain ingredients like Vitamin C to fight free radicals and premature signs of aging while brightening skin, Vitamin E to act as an emollient and antioxidant, and mineral pigments to soothe and soften skin. Also, tarte's creaseless concealer comes in 30 different shades, which I just appreciate. I can never find concealer pale enough for my skin without turning it orange, but tarte has so many options for every undertone.

For a limited time, use promo code Betches for a full sized brush with any complexion purchase (foundation/concealers) while supplies last!
Images: Courtesy of Tarte cosmetics
Guess Which Kardashian Is Going To Congress
Looking for a new retort to narcs who are always complaining that the Kardashian-Jenner family is famous for nothing? Well you're in luck because the eldest sister has been busy enacting real change in Washington DC and all of those haters can take a seat in the corner. That's right. Kourtney Kardashian is going to Congress. Or should I say, Kongress. Kourtney is headed to Kapitol Hill to take on outdated FDA regulations for cosmetics, something she is incredibly passionate about and wears on her face literally everyday!
On Tuesday, the tiniest Kardashian along with New Jersey Representative Frank Pallone will speak to members of Congress about the lack of oversight the FDA has on cosmetic products. So, like, if a blush could make you breakout in hives or a dry shampoo causes your hair to fall out, the FDA can't legally recall those products. Gross.
The Cosmetics industry is one of the few industries left relatively untouched by federal regulations. In fact it's been almost 80 years since major regulations were implemented. Currently, these products don't need to be tested for safety. Not cool. So why does Kourtney care? Well, first of all, she is a passionate and a fighter for the people. Need I remind you of the time she reminded him "there's people dying"? Inspiring. Secondly, she is working on a cosmetics line with Kylie and to get her name out like this is huge. I wouldn't bat a fake mink eyelash if you told me Mama Kris was orchestrating the whole thing to make her eldest an authority on cosmetic safety before the launch of her line. In fact, I wouldn't blink if you told me Mama Kris was secretly running the government. What can't that woman do?
It isn't totally clear what was discussed at the private meeting Tuesday but I do hope this is the kick off of Kardashians in politics, if for no other reason than to drive the haters insane.
Heads up, you need to keep up with the news. It's not cute anymore. That's why we've created a 5x weekly newsletter called The 'Sup that will explain all the news of the week in a hilarious af way. Because if we weren't laughing, we'd be crying. Sign up for The 'Sup now!