A Coconut Macaroon Recipe, Because Passover Is The One Time Of Year When Dessert Is Allowed
Oh, Passover—you're back again. Because Passover desserts are often referred to as the 11th plague, we decided a really fucking great coconut macaroon recipe is in order. Funny how Passover is the one time of year you crave desserts—maybe this is what my therapist said about me always wanting what I can't have. Macaroons are a Passover staple because they're easy to make and not completely chalky. If you don't like macaroons, go ahead and pour yourself another glass of Manischewitz. Then another. Then another. Now you're suddenly hungry for dessert. Funny how that works, isn't it?
Queen of all things betchy, snotty, and Jewish, Ina Garten is here to help. We've adapted her bitchin' recipe for coconut macaroons 1) because she clearly knows WTF she's talking about and 2) you know these will be good for all the adults at the party since Ina hates kids and is all about classy shit. We added melted chocolate for dipping because, like, is it really Passover if your grandma doesn't hint at the fact that you're getting fat? No. So on that note, make these macaroons and try not to eat them all in one sitting.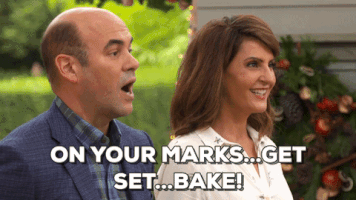 Ingredients
14 oz. sweetened shredded coconut
14 oz. sweetened condensed milk
1 tsp. vanilla extract
2 extra large egg whites, at room temperature
¼ tsp. kosher salt
4 oz. bittersweet chocolate, melted — if you can't figure out how to melt chocolate, we cannot help you
Preheat your oven to 325F. While that heats up, combine the coconut, condensed milk, and vanilla in a pretty big bowl. Grab your KitchenAid mixer (if you don't have one, Ina would literally never be your friend) and whip the egg whites and salt on high speed until you've got medium-firm peaks. Now pause for some fuckboy to make a joke about the fact that I just said the words "firm peaks."
CAREFULLY fold the egg whites into the coconut mixture. If you're rough and not cute about it, that shit will deflate faster than your self-esteem at a runway show or like, your will to not eat bread on the third day of Passover. Too much? Ok, yeah. Let's go with the runway metaphor.
Drop the batter by rounded ½ tbsps onto sheet pans lined with parchment paper. Bake for about 25 minutes or until those bitches are as golden brown as you aspire to be this summer. Transfer the baking sheets to racks and let cookies cool.
Dip the bottoms of the macaroons into the melted chocolate, letting any extra drip back into the bowl or into your mouth, you animal. Drizzle extra chocolate over the top. Be fancy and Jewish.
How To Make Cookie Dough That Won't Give You Salmonella
There comes a time in every betch's life when instead of actually breaking and baking the cookies from the refrigerated log, she just digs into the cookie dough with a spoon—and you're lying if you say you've never done this. I mean, this is literally the reason Dō exists and has a 3-hour line that wraps around the block. 
In case your mom didn't ruin your life tell you enough times in first grade, eating raw cookie dough isn't actually good for you, considering the cookie dough contains raw eggs which can give you salmonella. Which, in turn, can cause a legit case of the shits, vomiting, and other not cute symptoms. Is all that worth it for the few minutes of happiness you get while you eat an entire package of break-n-bake Tollhouse cookies? We think not.

If you must eat a package or bowl of cookie dough, make it yourself, sans salmonella or 3-hour line. We have the technology, if you can call it that. What a time to be alive.
Ingredients
2 cups of all-purpose flour
1 cup dark brown sugar
1 cup butter, unsalted, softened
2 tbsps whole milk
2 tsps vanilla
1 tsp salt
2/3 cup chocolate chips or chocolate chunks
Time to get our shame-eating on. First, put on sweatpants, remove all makeup, and put hair in your 90s scruncie.
Next, preheat the oven to 350F. This next part is gonna sound weird, but trust us: take the flour and spread it out on a baking sheet. Bake it for 5 minutes. This will make the flour taste less, well, like baby powder and more like, um, slightly browned baking stuff.
Next, beat the flour in a large bowl with the sugar, butter, milk, vanilla, and salt. Once the mixture is combined, add in your chocolate chips or chunks. EAT WITH A SPOON. Try not to think about the life choices that have led you to this point.