Chase Rice Is Getting Roasted Over His Concert On Saturday
As we get further into this pandemic, it feels like people are living in two different worlds. Back in March, we were mostly all on the same team: using the Stay Home Insta story sticker, ordering loungewear for quarantine, and generally trying to avoid unnecessary movement. Now, "quarantine" has gotten boring, the weather is almost too nice to resist, and while many are still wearing masks and only seeing a few friends from a distance, the pandemic is apparently over for some people. One of those people is country music star Chase Rice, who decided this weekend was the perfect time to have a concert with thousands of people.
On Saturday night, Chase Rice played for a large crowd at Tennessee's Brushy Mountain State Penitentiary, a former prison which is now a museum and concert venue. Saturday's show was the first of half a dozen Live at Brushy concerts planned for this summer, and the venue has new safety protocols in place, including reduced capacity, temperature checks for guests, and a requirement that staff wear masks. In addition to those measures, a rep for Brushy Mountain told USA Today that physical distancing is "recommended in the signage posted" at the venue, but admitted that they "were unable to further enforce" these recommendations. Photos and videos from the concert show fans packed in tightly, and pretty much no one is wearing a mask. On his Instagram story, Rice declared "we back", which is what I'm sure the coronavirus thought too.
Chase Rice just played a concert to an enormous crowd of unmasked fans here in Tennessee. For once, I am at a loss for words. pic.twitter.com/wB47u1EaFd

— Lorie Liebig (@lorieliebig) June 28, 2020
Despite the lack of physical distance, the venue's spokesperson maintained that "all local requirements" for reopening were followed, and that the venue was at less than 10% capacity, "providing ample space in the outdoor lawn area for fans to spread out to their own comfort level." But if you've ever been to a concert, you know that people don't just spread out of their own accord. They pack themselves in, pushing and shoving and spilling drinks in an effort to get six inches closer to the stage. Reducing capacity is an important part of enabling social distancing in public, but it's just as important to enforce it in the moment.
On top of the huge crowds at the concert, the timing of it also raised a few eyebrows. Tennessee is one of the hardest hit states in the recent surge of COVID-19 cases, and Saturday's show was just one day after the state hit a single-day record for new cases. Over the weekend, Nashville implemented a new face mask mandate, and a member of Memphis' COVID-19 response team publicly said that when it comes to reopening safely, "we blew it."
The images from Chase Rice's concert caused immediate outrage on social media. Kelsea Ballerini, a fellow country star, even called Rice out for continuing with the concert. She called him "selfish" for putting so many people at risk, and noted that while everyone in the industry wants and needs to tour, now is just not the time.
Imagine being selfish enough to put thousands of people's health at risk, not to mention the potential ripple effect, and play a NORMAL country concert right now. @ChaseRiceMusic, We all want (and need) to tour. We just care about our fans and their families enough to wait. 🤷🏼‍♀️ https://t.co/eJaLnGu28k

— Kelsea Ballerini (@KelseaBallerini) June 28, 2020
If you're not a big country music fan, but Chase Rice's name sounds familiar for some reason, it's because of The Bachelor. He's the guy that performed on a one-on-one date last season, which led to the season getting low-key derailed because Victoria F claimed he's her ex. Chase's description of their past was that they "spent a night together," so that whole situation is still a bit murky, but the details aren't important. Hard to believe that all of that happened less than six months ago, but this has been a bizarre year.
Chase Rice hasn't made any comments since posting the videos from the concert, but he currently has tour dates in five different states scheduled for the rest of the summer. Some of his dates are drive-in shows—a distancing-friendly format that's also being embraced by artists like Brad Paisley and Nelly—but at least half the dates are at traditional venues. As for the people at Brushy Mountain, the venue of Saturday's concert, they've heard the backlash from this weekend and are taking it seriously. Their rep said, "We are reevaluating the series from the top to bottom—from implementing further safety measures, to adding stanchions, to converting the space to drive-in style concerts, to postponing shows."
Now that we're at the height of summer, it's understandable that everyone wants to get out and have fun. But with record case numbers across the country, and our healthcare system once again being overburdened by this virus, ignoring the problem isn't going to make it go away. Several states, including Texas and Florida, are pausing or rolling back their reopening processes, and just this weekend, several California counties were ordered to close bars and nightclubs amid rising numbers. Frustrating as it is, 2020 isn't going back to normal any time soon.
Images: lorieliebig, kelseaballerini / Twitter; lisa_marie0108 / Instagram
How To Choose A Band For Your Wedding
It is my personal belief that DJs are a viable choice at bar/bat mitzvahs and absolutely nowhere else. Sorry to The Chainsmokers, but your time is up and y'all need to let the real musicians take the stage back. Regarding wedding receptions, I think opting for a band is 110% better than a DJ, but I understand that some couples prefer that their big day feel more like Marquee on a Saturday at 4am than that scene in Ferris Bueller's Day Off when "Twist & Shout" officially became everyone's favorite song, so the choice is fully yours. For the purpose of this article, I took a survey of the people whose desks are in my immediate vicinity at work and I got a resounding 4/4 pro-band stance on the issue. I mean, numbers don't lie, guys. Don't make your wedding a trip down blackout boulevard by having a sh*tty DJ blast ear-assaulting remixes when you could have an awesome band playing the hits. If you don't believe me, believe Steve Davis, cofounder of Live Music Pros, who will answer all of your wedding band-related questions!
Why Should You Hire A Live Band?

I think I thoroughly answered this question above, but happy to elaborate more here. Davis says, "Live music is essential to rituals and celebrations throughout the world, and for good reason: something magical happens during a live performance that connects the audience to the musicians and takes the experience to a whole new level." You hear that? It's literal magic in the air! Davis continues, "While more affordable in some cases, a DJ standing behind a table just can't match the presence or the energy of a live band who is giving a unique performance just for you. You want your wedding to be the party of a lifetime, and booking a great live band is the most effective way to make that happen." Seriously, I know Davis is a little biased, but so is everyone with working ears. Live music kills at weddings. If you don't believe me, just watch Wedding Crashers. Something about the weddings makes Vince f*cking Vaughn actually appealing to these women, and I for one think it's the music. 
What Should You Be Prepared For?

Like the hunt for the dress, a lot goes into choosing a wedding band. The best place to start is with personal referrals. If you sweat out all of the champagne you downed on the dance floor at your friend's wedding because the band was just that damn good, ask her for their contact info and get them on board at your big day. There's no shame in sharing the same great taste, people. Secondly, sites like The Knot are really good for vendor referrals. The only thing is, if you've never heard the band play, figure out a way to hear them, whether it be with a promotional video or an upcoming performance. Davis says, "Always go see a band live to hear what they really sound like, and be wary of bands who will only show you performance videos in their offices or headquarters. Our flagship band Atomic Funk Project plays live shows and showcases all the time, and our live videos are all over Instagram and YouTube." If that doesn't mean much to you, imagine this: You're going on a first date with someone and he tells you to meet you at his basement apartment before going to the bar. You'd be sketched out, right? Right.
Equally as important as the band's skill level is making sure it will cater to your and your crew's musical tastes. True story: my best friend hired a band because the lead singer had the voice of an angel, but it turned out, they only played showtunes and did not tell her that because she did not ask. So we pounded margaritas and got low to the soundtrack from Hairspray. My point? Know what you want and make sure the band will play what you want. Davis says, "A good band will have an identity, a repertoire that is focused on what they do best, and will be open and willing to learn two to three additional songs for their client." You heard it here first.
What Is The Biggest Challenge When Hiring a Band?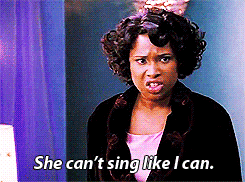 Everyone is used to hand picking every aspect of their wedding, so obviously when it comes to the band, that mindset gets carried over. But in this case, it might actually be best to leave some decisions to the pros. After all, how many times have YOU put a band together? Davis says, "Your wedding is one of the most important days of your life, so you should absolutely have control over your musical preferences, special dances, and how you want things to happen. Beyond that though, I think the biggest challenge for people is trusting that their band knows how to give them the best possible performance within their guidelines. Sometimes people forget that we do this all day every day and that our #1 priority is making them happy."
"Singers are by far the biggest concern of our clients," Davis explains. "Everyone wants the best talent for their money, but a lot of people want performers guaranteed because they think that's the only way to quality control things. The problem is, there's a conflict there: what professional musician moved to NYC to sign an exclusive deal with a wedding band? I think it's important for people to realize that we know how to cater to their personal preferences when it comes to singers, and that guarantees usually come at the expense of quality."
If you think about it, this makes sense. Booking someone a year out is a long-ass time, and there are a ton of other factors that need to be taken into consideration. Davis continues, "A professional, high-level band will take your preferences into account and customize the perfect experience for you. Once you've conveyed your vision, all you need to do is sit back and let them do their job." Letting go of that control may seem overwhelming, but this is why we hire professionals.
At the end of the day, your wedding is the only time in your life that you'll actually be booking a live band, right? So it makes sense that you'll want the best of the best for what you're paying. Unless your wedding theme is "cliche wedding," you don't want the cheesy crap from say, Maroon 5's "Sugar" music video. Davis says, "I think a large part of the reason we run into these concerns is that there is a stigma associated with the music industry, and wedding bands in particular. There is a lot of fear associated with such a major decision, and we completely understand that. We designed Live Music Pros specifically to make this process easy for clients, and to be the antidote to the typical wedding band experience."
How Will The Band Coordinate With The Rest Of The Reception?

Like most things that don't go according to plan, weddings can definitely get off schedule. Hey, it happens, but if you don't want things to get messy, hire a band with a band coordinator who will smooth out the schedule so that you can carry on drinking greeting guests. Davis says, "Typically, if anything needs to be communicated with the band, someone needs to go up to the stage to talk with the band leader. These kinds of interruptions don't look good visually and cause major stress and confusion for everyone involved. A professional, high-quality band will have a team around them to ensure that everything goes smoothly on your big day. For example, our company provides a dedicated coordinator who is available on-site to communicate with the venue and planner throughout the night without interrupting the band's performance. We know that most people haven't hired a live band before, so we try to make everything as easy as possible for our clients." Professionals know how to manage an event and create ebbs and flows throughout the evening that align with what is going on. And that is why we hire professional musicians and not our next door neighbor's kids to play. 
Images: Giphy (2); Forged in the North Photography; Mark W. Spooner; Unsplash 
What To Bring To A Music Festival So You Don't Die Before The Headliner
I love music festivals more than the average person. Any place with good music, drinks, and slutty fashion-forward attire is like, my second home. I've honestly been to way too many to count, so I'm like, a pro. In a way, they're as close to Survivor as I'll get, being that they almost always take place on some island. Most venues are super strict with what you can bring in because NGL, a lot of idiots think these events are a great time to start a drug ring. Not only are you limited, but you don't want to bring too much because who the hell wants to dance with a fucking backpack for hours, anyway? So, if you've ever been to one of these overpriced Coachella imitations, you know the only thing you could probs bring is your phone, sunglasses, and cash. Have to break a seal? Good thing you paid a million dollars for a germ-infested port-a-potty. Feeling dehydrated but don't want to pay $20 for a water bottle? Sucks to suck. Since Panorama is literally this Friday, I've come up with a list of what to bring so you're not feeling (or looking) like a hot mess all weekend.
1. A Small But Cute Crossbody

Chances are you can't bring a big AF bag anyway so, you want a small trendy crossbody that's comfortable to wear all day long and can also fit all your shit in it. The Rebecca Minkoff Mini Mac in Black has enough room to fit your phone and other must-have essentials. If you manage to keep it together all weekend, aka not lose this, you can even use this as your new going out bag.
2. Ear Plugs

By the time you leave, you will seriously be deaf. You'll be screaming to your friends, thinking that it's totally the normal volume. I'm telling you rn, it's not. You will hear ringing for at least the next day or two so, try not to lose your sanity. If you still want to hear the crisp sounds of the music without possibly going deaf, consider packing small light ear plugs like DownBeats Reusable High Fidelity Hearing Protection Ear Plugs.
3. Portable Phone Charger

Your phone will die, or come very close, a whole fucking lot. So, Snapchatting excessively will seriously take a toll. Either cool it with the snaps because no one wants to watch your minute-long story anyway, or invest in a portable phone charger. The PhoneSuit Flex XT Pocket Lightning Charger is probs the smallest charger ever. You can use it with or without your Kate Spade case every time your battery runs low without missing the show.
4. Travel Size Emergency Kit

These fucking adorable and convenient kits are basically lifesavers in a bag you can buy. Find one that has all of the essentials you'll need for any slight inconvenience. The Pinch Provisions Festival Aid Kit comes with travel size sunscreen, flushable wipes (BLESS), deodorant towelettes since you'll most likely be roasting, and like, so much more. The company also has a bigger version with even more necessities including a rain poncho, tampon, and blister balm. If only they had one for my life (i.e, drunk text remover, blackout radar…etc.)
5. Refillable Water Bottle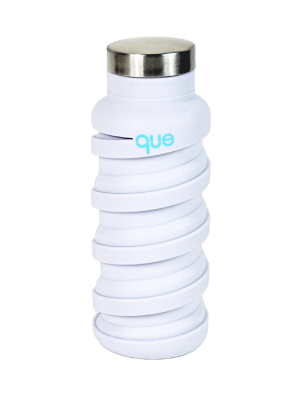 If there's anything you take away from this article that I spent too much time on for you to ignore, it's that bringing a refillable water bottle is crucial. One, because you will be under the sun for long periods of time and if you're drinking, you'll probs forget to eat. Two, because why pay for water when most festivals have hydrating stations?! If you bring your used Fiji or Life water bottle, you're more likely to lose it and/or toss it all together. Because lugging around a Camelbak doesn't sound appealing either, opt for a que Bottle that collapses to half its size so you can tuck it away when you're done.