The Best Prime Day Deals On Every Kind Of Outfit You Need
Betches may earn a portion of revenue if you click a link and purchase a product or service. The links are independently placed and do not influence editorial content.
Amazon Prime Day is officially here, which means you can fill your cart to your heart's desire without feeling guilty about it. Although, let's be honest, you shouldn't feel guilty about treating yourself to a little something—I call it self-care. 
Let me get straight to the point: It feels like there are an infinite amount of deals happening, so we've done you a favor and curated our favorite sales on clothing. You may call it extra, but we've even plotted them out for all different occasions in your everyday life.
Get Your Fit Together
There's nothing quite like wearing a fresh 'fit to the gym. IDK about you, but sometimes all it takes to get that renewed sense of exercise excitement is a new pair of yoga pants. We also included some basics because it's no fun buying socks full price.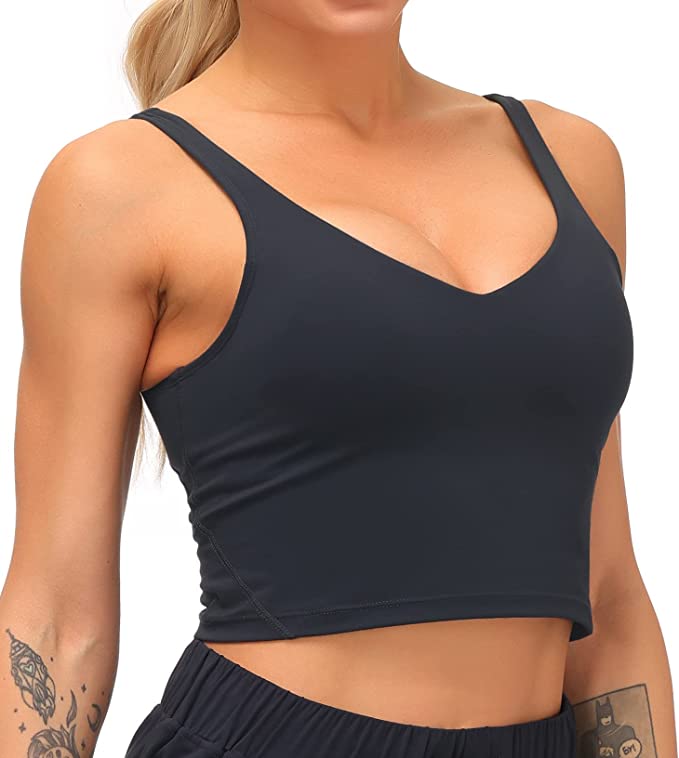 Longline Padded Cropped Tank Top
Dragon Fit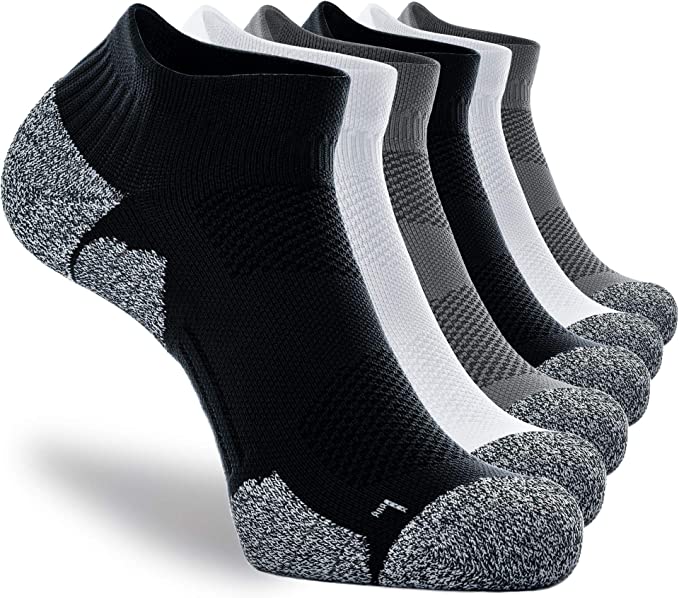 Cushioned Compression Athletic Ankle Socks
CWVLC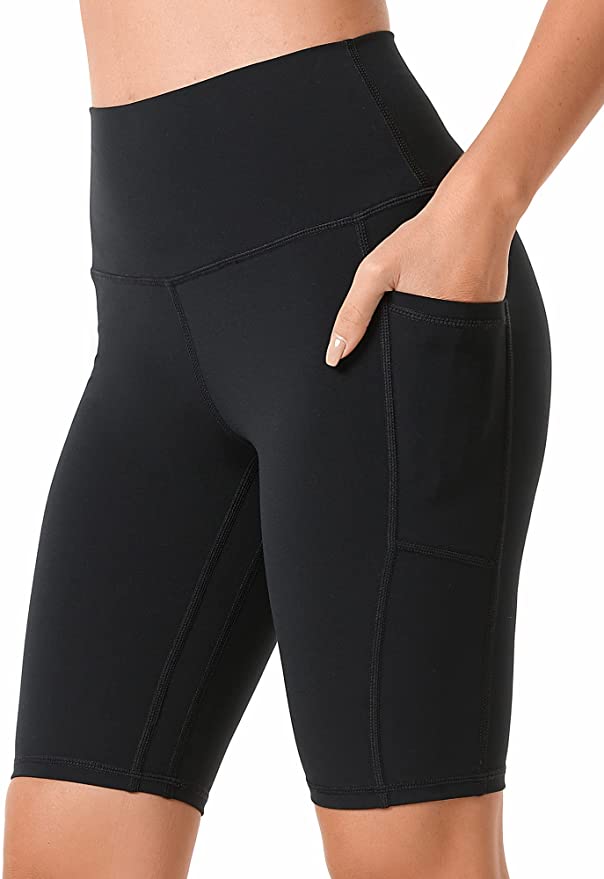 High Waisted Biker Shorts With Pockets
Sunzel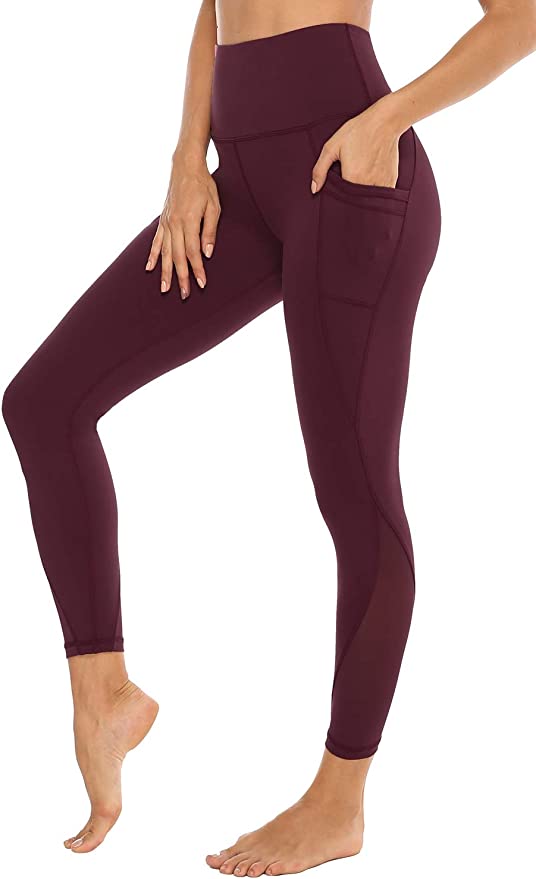 Mesh Yoga Pants With 2 Pockets
PERSIT
Night On The Town
From date night to drinks with the girls, these options are all great staples in the "going out" rotation. Shopping a sale is also a great way to test out a new look. Hint: Cut-outs aren't going anywhere, so try the trend without breaking the bank.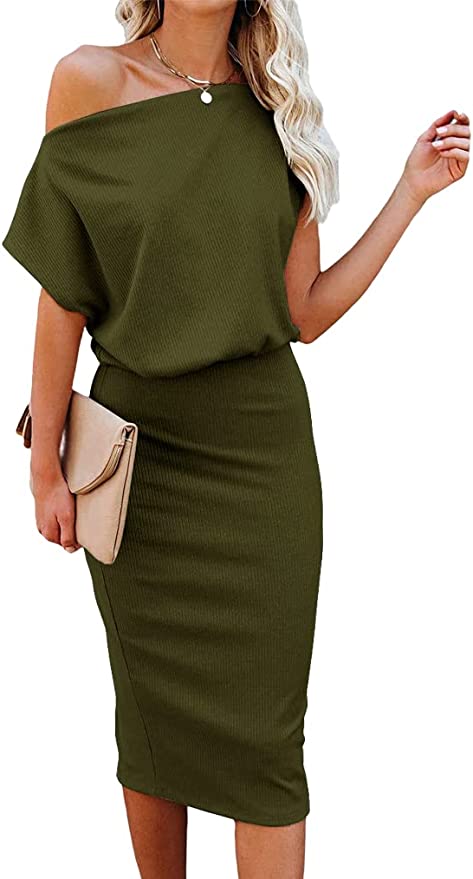 Off Shoulder Short Sleeve Ribbed Midi Dress
Miselon


Sleeveless Padded Shoulder Cutout Maxi Dress
ANRABESS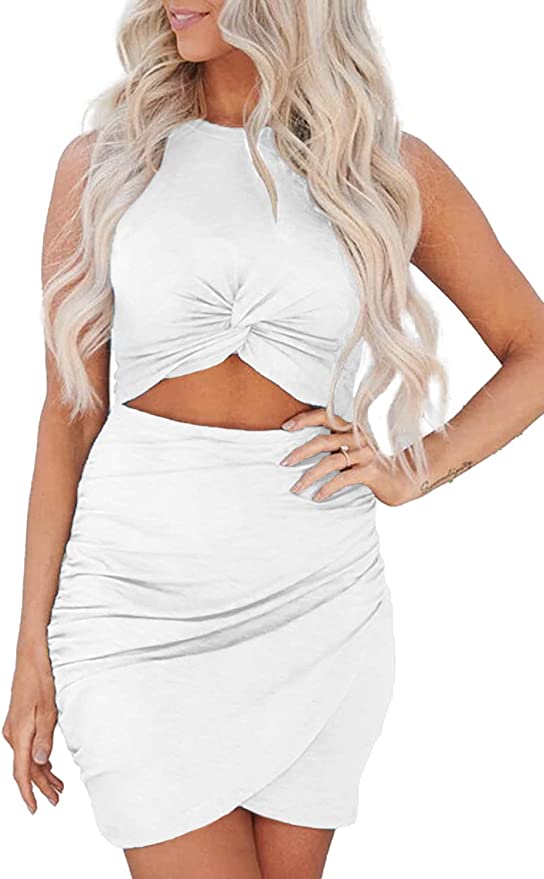 Sleeveless Casual Twist Front Dress
BTFBM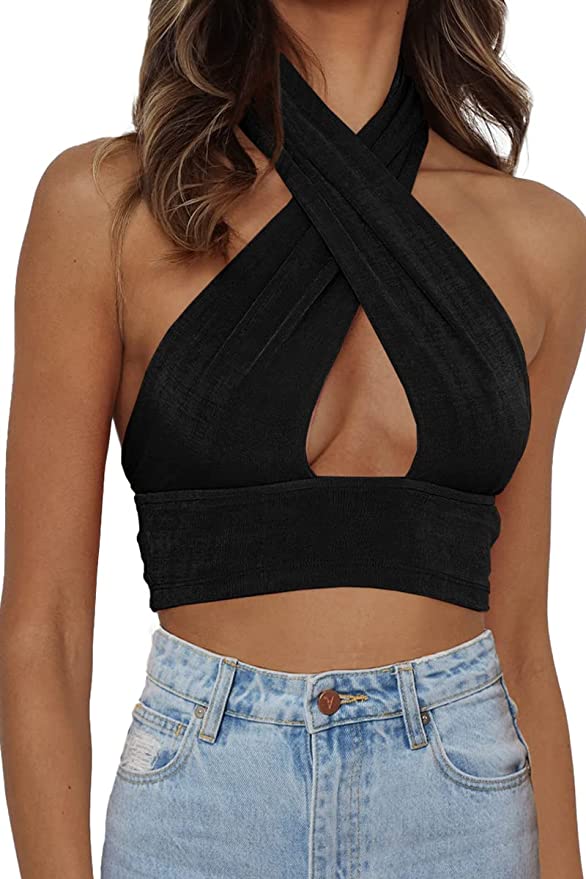 Criss Cross Sexy Halter Top
Dealmore
Comfy & Cozy
If you're feeling like your social battery is at an all-time low and it's time to hang at home in hibernation for a little while, we've got an outfit for that. There's even a stretchy romper to help you look like you're put-together (even if you aren't).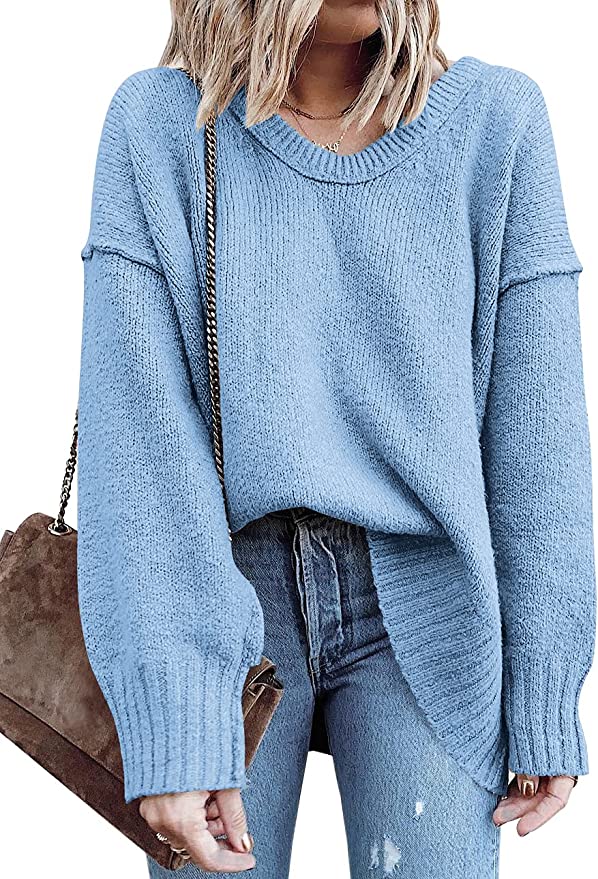 Casual V Neck Knit Sweater
ANRABESS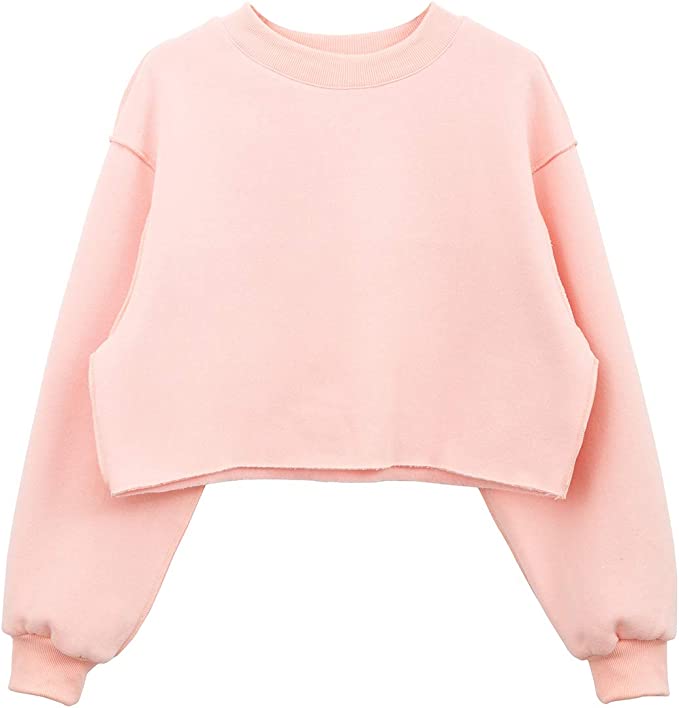 Pullover Cropped Hoodie
Amazhiyu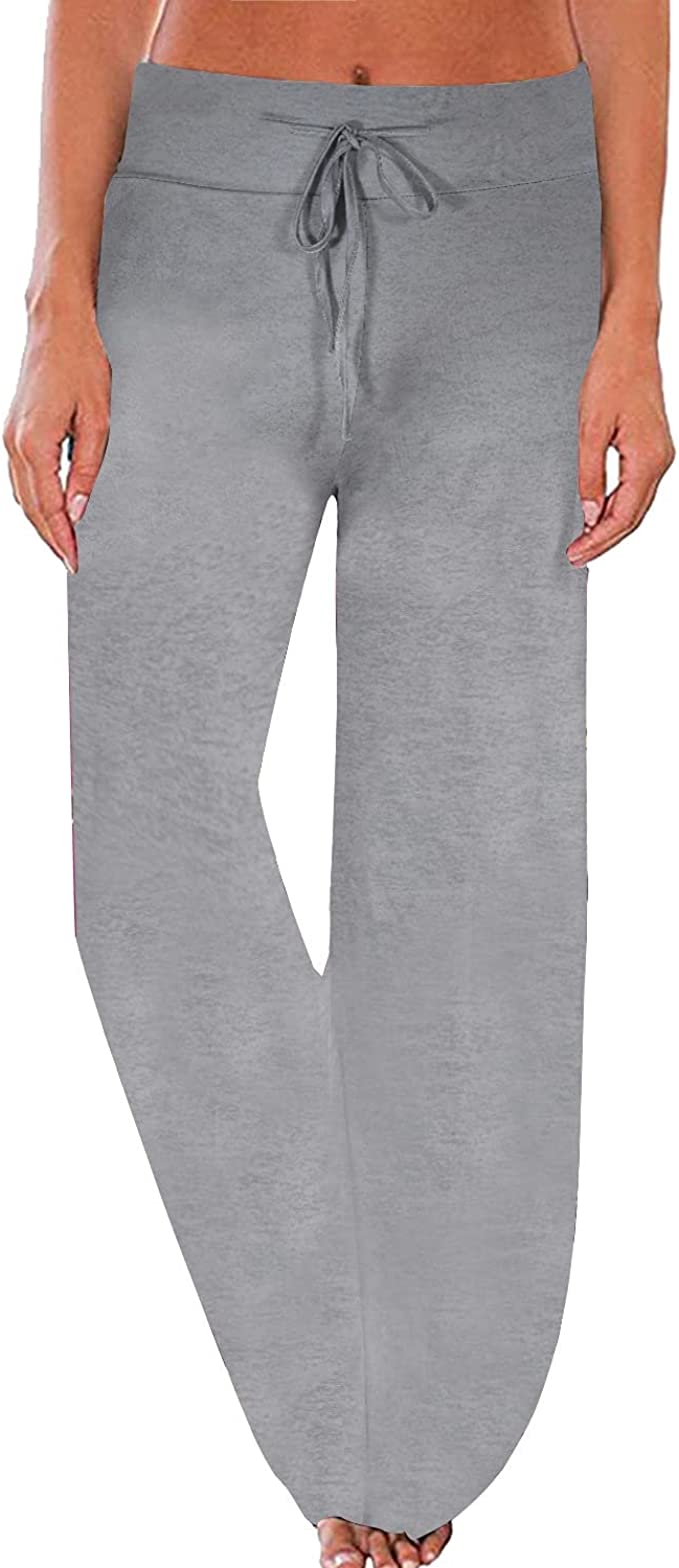 Casual Drawstring Palazzo Lounge Wide Leg Pants
NEWCOSPLAY


Long Sleeve Elastic Waist Stretchy Romper
PRETTYGARDEN
Your New 9-5
At this point if you aren't in the office 100% of the time, you're probably going in at least a few days a week, which means you might need real pants. Here are some basics that will help ease the pain of picking out office-friendly ensembles including a new pair of jeans (hello, casual Fridays!). P.S. Please don't look at us funny, Ballet Flats are back. 


Wide Leg Pant Jumpsuit With Belt
Pink Queen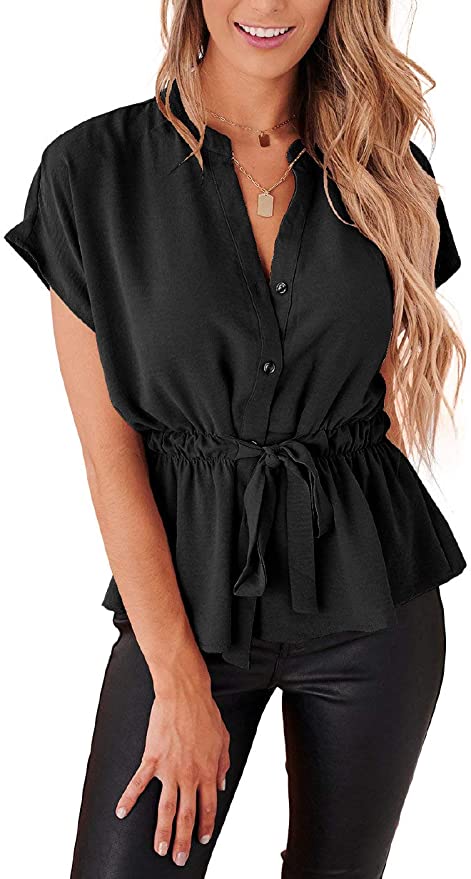 Casual Button Down Blouses
CiCiBird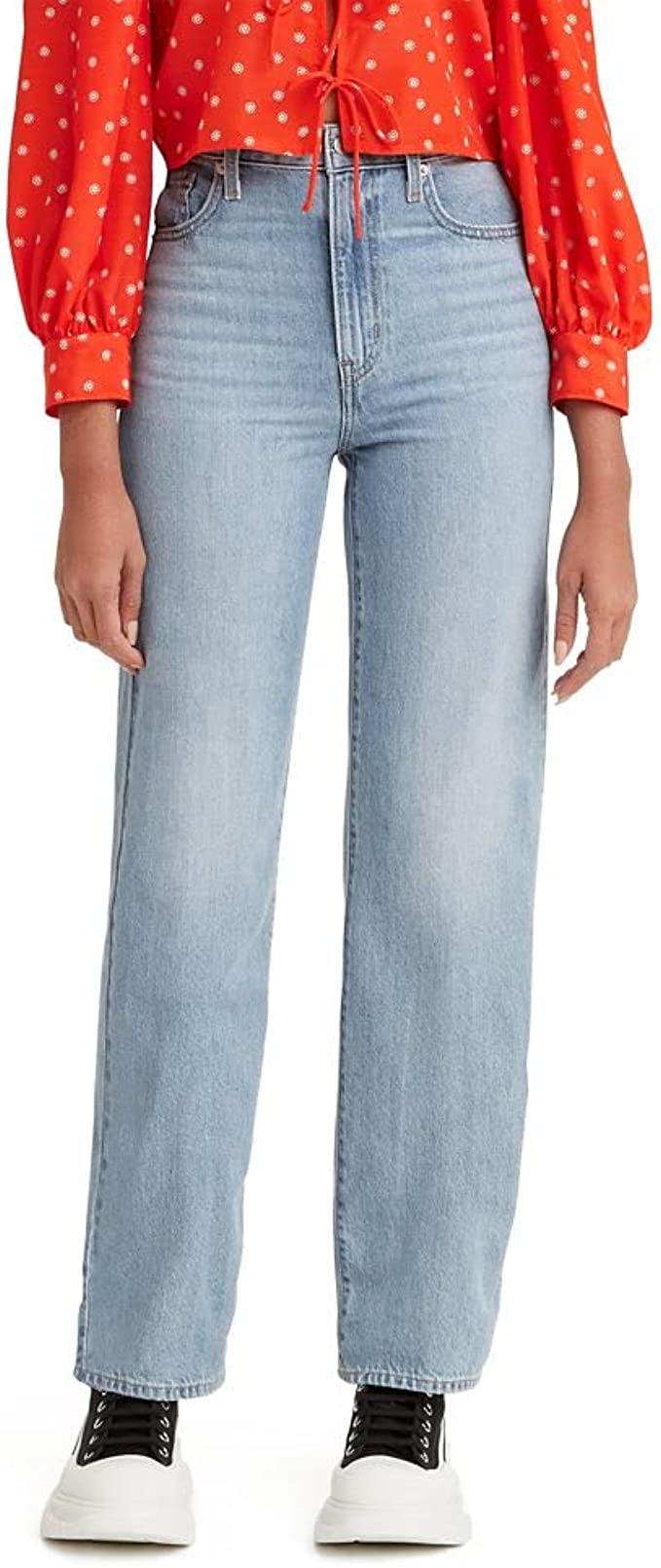 High Waisted Straight Jeans
Levi's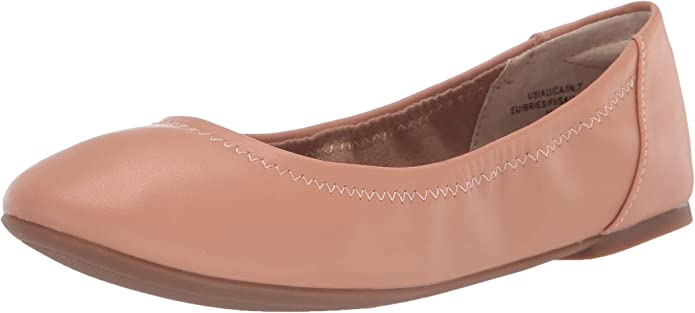 Belice Ballet Flat
Amazon Essentials
Vacation, All I Ever Wanted
It's time to use up all that extra PTO you've been stashing. While you're at it, go ahead and buy that vacation wardrobe you've had your eyes on. It'll make packing so much easier.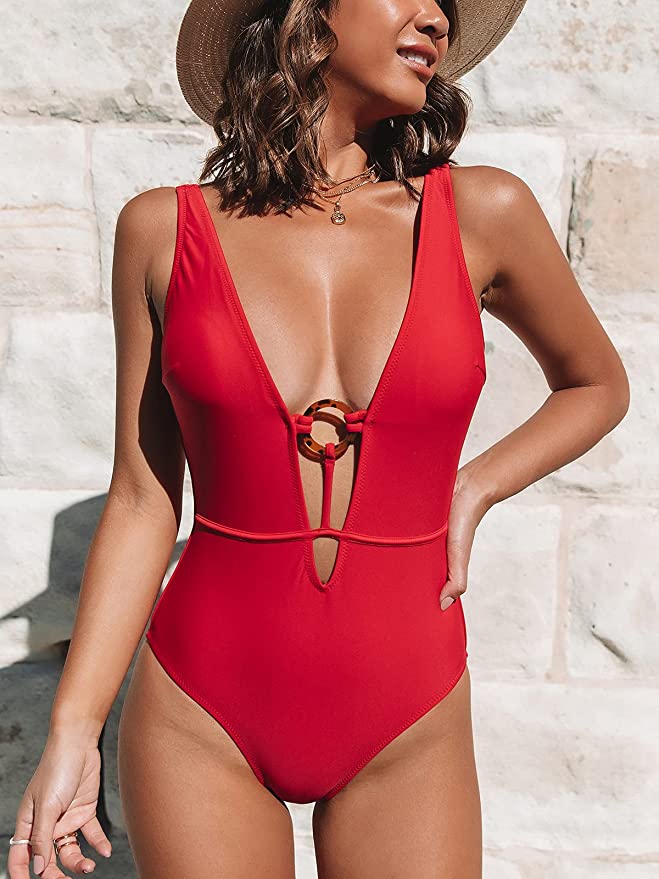 Strappy Lace Up Monokini Swimsuit
CUPSHE


Classic Aviator Polarized Sunglasses
SOJOS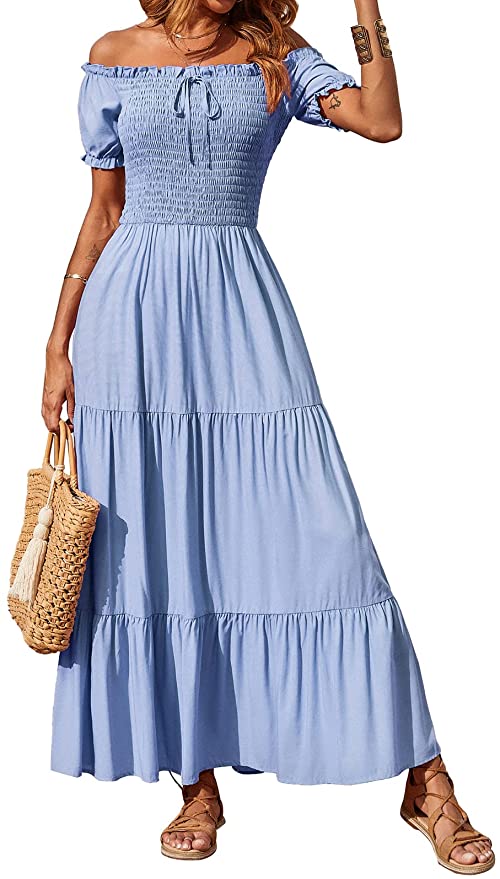 Short Sleeve Smocked Summer Casual Dress
BTFBM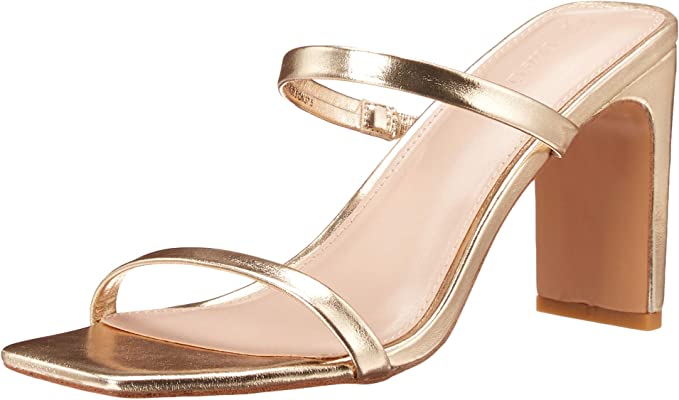 Avery Square Toe Two Strap High Heeled Sandal
The Drop
Image: AGUSTÍN FARIAS / Deathtothestockphoto.com
Where To Get The Biggest Fall Fashion Trends For Under $100
In my opinion, there's nothing cooler than a fashion blogger who can successfully mix expensive and inexpensive fashion pieces. Like, someone who can mix a head-to-toe Zara ensemble with a casual Chanel bag in such a stylish way that I just assume everything she's wearing is designer. And, in the same vein, there's also nothing more disappointing than a fashion blogger who does dress head-to-toe in everything designer, which is an unattainable reality for most of us peasants. Besides, it's also not as cool because it's not as impressive—like, if you have money, then I expect you to be able to dress great. Those of us who follow fashion trends on IG know the crushing disappointment of seeing your fave blogger wear something that you just "have to have," only to discover said piece has a price tag that's triple your paycheck. That being said, there are some obsession-worthy designer Instagram trends happening right now that you probably want to get in on, but don't think you can afford to. Well, I've done you all the favor of finding pieces similar to the designer ones you love so that you can actually do the more fiscally responsible thing of not blowing your entire paycheck on a single trendy designer piece.
1. Square-Toe Heels
I will bet my life savings that you have seen these shoes on Instagram by now. (Disclaimer: my life savings right now is like, $3.) Everyone out there who considers themselves a "fashionista" knows that Bottega Veneta is the current "it" brand. They have made square-toe heels THE only heel you need for fall. There are two different popular iterations of the heels that are currently trending: square-toe black mesh and square-toe cushion sandal.  Both are super cute, but at just about $1,000 a pair, they're highly impractical. Instead, I found these incredible dupes for you all that are a reasonable $70. I can't imagine they'll be in stock for long, though, so be early to the trend and order yours ASAP.

2. Pouch "Cloud" Bag
Sticking with the currently popular Bottega Veneta trend, the pouch or "cloud" bag is very clearly the only bag you need to be cool on Instagram this season. PSA, though, from one drunk mess to another: this is not the ideal bag for bringing to a boozy brunch because it seems way too easy to lose. So, don't max out your credit card for this bag that you'll 100% leave in your Uber home. Rather, get this amazing dupe from Amazon and save approximately $2,500 (along with the self-hatred that comes with inevitably losing your expensive bag).

Simple Dumplings Messenger Bag, $28.99
3. Chain Belt
Okay, so in general right now "chain" sh*t is very big on Instagram. Between chain necklaces, earrings, pumps, and belts, they are everywhere. In fact, you've probs seen your fave fashion bloggers casually rocking a Chanel chain belt. Uhm, happy for you and your financial success, but like, I can't afford that. Even on The Real Real, the cheapest chain belt I can find is like $300, and it's rusted and not cute. And considering I do still need to pay my monthly rent, even $300 on a trendy designer belt just isn't going to work for me. Fortunately for all of us, there are plenty of chic and expensive looking chain belts that are actually affordable. I actually own this one from Princess Polly and I highly recommend it.

Princess Polly Artemis Belt, $28
4. Feather Crop Top
Okay, so this trend is definitely extra, which is exactly why it's such a hit on Instagram. Like, it's highly unlikely you're wearing this costume-esque top out in real life unless you're Kourtney Kardashian, but you're doing it for the 'gram! The strapless feather crop top simply isn't practical; however, it will definitely rake in the likes. That being said, there's no need to go out and buy Kourtney Kardashian's exact one from Attico, which clocks in at over $1,000. But, it would be totally worth purchasing this similar top from Dolls Kill that costs less than a bar tab.

Feather Tube Top Trim Black, $38
5. Underwire Bra Crop Tank
So this brand Orseund Iris has been taking over my Instagram feed with their signature outer underwire bra tops, and basically, I'm obsessed. Unfortunately, their signature tube tank costs a whopping $195. And like, it's really cute, but for another $100 I could get that rusty used Chanel chain belt from The Real Real, you know? At least the belt I would potentially rewear. This crop top, on the other hand, is the kind of piece you wear once for the 'gram. So, simply put, it's just not worth it. But what is worth it is this similar style bodysuit from Princess Polly, which is currently on sale for just $18. For under $20, you can sacrifice a vodka soda or two to make the purchase if you simply must achieve this lewk.

I've always had a love for the finer things in life. Unfortunately, my current financial situation doesn't allow me to go around dressing in head-to-toe designer threads. So, instead, I prefer to buy timeless designer accessories and then buy trendy fast fashion clothes. If you're like me, these similar dupes are great alternatives for the trendy designer ones. And, if you're not like me and can actually afford all the original designer versions, then the least you could do is also buy me one of each while you're buying your own.
Betches may receive a portion of revenue if you click a link and purchase a product or service. The links are independently placed and do not influence editorial content.
Images: @sonniehiles/Unsplash; @kyliejenner/@rosiehw/@cassdimico/@kourtneykardash/@orseund_iris/Instagram; Muse; Dolls Kill; Amazon; Princess Polly (2)
Is JoJo Fletcher's Clothing Line Worth It? Our Favorite Pieces
Bachelor Nation, brace yourselves. JoJo Fletcher came out with a clothing line, and it's actually really cute. I mean, this shouldn't really come as a shock considering she's easily one of the more stylish Bachelorettes (which, given our current Bachelorette, isn't saying much). And, with over 2 million followers on Instagram, this ex-Bachelorette clearly has some serious influence on her blindly devoted fans. The fan-favorite Bachelorette officially released her clothing line, Fletch, on June 14. Of course, all the really good shit is already sold out. In fact, half of the pieces on the site are either "coming soon" or only available for pre-order, which is annoying af. How can I fill my emotional voids with online shopping if I can't even get the instant gratification of doing so??? Smh.
JoJo's collection is feminine, flirty, and basically embodies everything about her. With nothing costing more than $150, the collection is very Reformation-meets-Forever 21 with florals, ruffles, and figure-flattering cuts. However, unlike Forever 21 where your clothes fall apart before you even get them home, JoJo says that her line has quality and is affordable. Classic JoJo, she's so grounded and relatable!
Clearly, JoJo is a smart business woman because she really knows her audience and exactly how to sell to them. JoJo is the girl next door that you just can't help but love (and would legit buy anything from). At the end of the day, Fletch is no trendsetting or groundbreaking collection, but it IS everything you need for summer.
Here are my must-have pieces from the collection so far:
This dress is sexy without trying too hard, and it's perfect for a date night. The non-clubby length, sophisticated button detailing, and girly ruffle hem keep an otherwise slutty style classy. Not to mention the nude color is gorg—like, I could totally see Kim K wearing it to her next KKW beauty launch. (Well, maybe if the dress was like, 10 times more expensive, but you get my point.) Anyway, at $98, this dress is clearly a no-brainer.

These shorts are a summer staple and apparently a fave of Jordan Rodgers. Like, if that didn't sell you enough, these shorts are high waisted, which pretty much guarantees they'll be flattering. Not to mention the wash is super cute, and probs unlike the 500 other pairs of high waisted denim shorts you already own. Admittedly, $74 is kind of steep for denim shorts, but I'm not here to tell anybody how to live their lives.

This dress is basically the epitome of everything I imagine when I think of JoJo's style. Trendy, floral, and sweet, this dress is a great option for a first date so that you look flirty and innocent. And, with all those Hinge matches, I know you're in need of a go-to first date outfit this summer. 

This is my FAVORITE piece in the collection, and of course it's not available until mid-July. UGH! This shirt looks super high-end and, with the one-shoulder-on-one-shoulder-off style, it looks different from every other floral off-the-shoulder top out there right now.

I love me a cropped tee for summer, and I love this one even more with its subtly sassy graphics. The front of the tee says "hey darlin'" and the back says "give 'em hell." GASP! Did sweet sweet JoJo just curse? Damn, love her even more now. And at $34, this is one of the most realistic price points in the collection.

This is my other fave piece from the collection and again it's listed with a vague "coming mid-July." This dress is legit soooo beautiful and I could totally see myself wearing it everywhere and anywhere this summer. Ugh, realllllly making me practice some patience here, JoJo. I feel like I need to go meditate now or something, fuck.

This dress is super feminine and legit looks so expensive. I'm vvv into the color and print, and for sure will be ordering this dress. Well, I can only "pre-order" it currently, so big thumbs down to that.

You know that whole "day-to-night look" philosophy we all buy into? Well, this jumpsuit is perfect for that. Throw on a jacket and you could totally pull off this look for the office. Then, once 5pm hits, just whip that jacket off and start pounding tequila shots because you're nighttime ready!

Tbh, I really wasn't expecting to love Fletch as much as I do. It's not the cheapest clothing you can find, but if the quality really is as good as JoJo says, it could be a good investment. It's obvious that JoJo has some real talent, or at least a really good team helping her make it look like she does. Either way, hats off to you, JoJo. You're one of the elite few who made it out of the Bachelor franchise unscathed and with a flourishing career because of it. No more Tiny Tummy Tea or DiffEyewear posts for you!

Images: Giphy; Fletch (9)
3 Little-Known Ways To Get Designer Clothes For Cheap
Ever since I can remember, I've had an affinity for the finer things in life. And, ever since I can remember, I've never been able to afford them. It doesn't help that no one else in my family has ever shared my intense passion for "errrythangg designer". Even so, from a young age, I've been obsessed with finding designer clothes for cheap, at prices my measly babysitting gigs could support. I legit would come home from school and spend hours trolling Ebay for authentic Juicy Couture purses. (If only my young, naive self knew that my coveted Juicy Couture would be available at fucking Kohl's a few years later, smh.) Anyway, I would visit TJ Maxx and Marshalls MULTIPLE times a week, and spend hours sifting through the racks in hopes of finding a designer piece at an unthinkable price. I would even go so far to hunt through the racks of Goodwill, where I once found a 100% cashmere Ralph Lauren sweater for $10. And I still have that sweater today.
I was addicted, and this far-from-mild obsession made me into the financially conservative label whore I am today. (Talk about an oxymoron.) There's just something soooo inexplicably satisfying about owning something of value, quality, and reputation, and knowing that you got it for a fraction of the price. It gave me, and still gives me, a sense of pride and accomplishment in something that most of the world would view as simply superficial and materialistic. It's an obsession I've never grown out of, and in today's world of advanced technology and instant gratification, I've never had to. In fact, it's easier than ever. Here's how I now shop for all my designer pieces from the comfort of my couch. Go ahead, name your first born after me. You'll still owe me. 

1. TJ Maxx Runway
I'm all about women supporting women, so instead of being selfish as I normally would choose to be, I'm going to share with you one of my best kept fashion secrets: TJ Maxx's Runway section. If you've been to a TJ Maxx in a wealthier area (aka one without a Dollar General in a 20-mile radius), you've probs seen the Runway section somewhere in the store. There's some great finds in there, but the real treasure is the Runway section online. How did I afford brand new Céline sunglasses or a YSL bag on a retail store manager's salary? That's how. They have tons of amazing designer finds—everything from bags to shoes to jackets to makeup, and they add new stuff every day. It's a label-obsessed poor girl's heaven! The only downside is that you cannot search the site for specific designer names, which is part of how TJ Maxx is able to sell these pieces for significantly less. Part of their agreements with the brands is that they're not allowed to advertise the designer names that they carry. Fine by me. I'll take my bag for a grand less in exchange for a little extra scrolling. That's fair.
2. The RealReal
The RealReal is the best place online to get designer clothes for cheap. Of course, they have accessories and whatnot too, but the real advantage to this site over TJ Maxx Runway is the ABUNDANCE of designer clothes. This is due to the fact that The RealReal is a designer resale site. Now, before you go sticking your nose in the air over the word "consignment," know that there is a HUGE selection of designer clothes that are brand new, with tags and all. Basically, it's a collection of all the stuff that spoiled bitches have just had sitting in their closets for months and months, but never wore. I personally give zero fucks if the item I want has been worn before, as long as it is in good condition. I've even ended up buying Alexander Wang pieces that were new, with tags, for under $40. The other aspect I love about this site is their thorough and trustworthy authentification process. Look, I'm a Virgo (aka I'm anal) and I like to know that what I'm spending my hard earned money on is the real deal. The site is also always doing sales, markdowns, and promos, so whether you're looking for a brand new or gently used designer item, you're going to get an amazing deal.

3. Designer Consignment Shops' Instagrams
In today's world, where everyone and their grandma is on social media, you can bet designer consignment shops have their own social media pages. These days, most of them even have an accompanying online site so that you're able to shop the pieces from their store, even if you can't actually get to the store. They also use their social media accounts to give their customers exclusive updates about the latest pieces to come in, even before these pieces have the chance to hit the sales floor. And, if you follow your local designer consignment shops, you usually have the option to call the shop and put an item from their Instagram on hold. Or, if they don't do holds, tell your coworkers you're having "woman problems" and speed over there ASAP to purchase it. Trust me, getting that Fendi bag for $200 is worth the reprimand from your supervisor.
Even if you're #poorAF, or your live-in boyfriend just won't let you spend $2,000 on a bag (IDGI???) you now have some secret loopholes to still get the designer pieces you're craving. I will warn you though, if I go on the TJ Maxx site today and there's no good designer shit left I may have to fight you. Until then, happy shopping, my fellow bougie bitch.
Images: @mehhag / Unsplash; Giphy (3)
5 Oversize Sweaters You Can Wear Without Pants This Winter
We're in full swing of every thot's fave time of year, aka fall. With October upon us, the temperatures are getting colder faster than we can say PSL. In addition to the little black boot, sweaters are like, the best trend fall fashion has to offer. There's nothing better than nursing your hangover, running errands, or even meeting your posse at the bar while wearing the world's comfiest oversize sweater—with no pants, of fucking course. Sweater weather already has models we strive to be as skinny as (Bella Hadid and Kendall Jenner, obviously) strutting streets in baggy sweaters and cute heels, because IDK, maybe even celebs run out of clean leggings, too. If worn correctly, a bulky sweater will most def *not* make you look bloated af or look like a sack of potatoes. Just take it from the expert, okay? Here are the most comfortable, yet trendy oversize sweaters you can totally wear as a dress, because like, fuck pants.
This pullover hoodie screams Kardashian in the sense that I'm almost positive every single one of them wears a hoodie as a dress at least once a week. This cotton high-to-low hoodie comes in two different colors (our go-to black and millennial pink), each with a drawstring hood. The asymmetrical hem provides good enough coverage to go pants-less in confidence. Pair with sock boots and you can totes go out in public in this before indulging in a low-key wine night.

Wool is typically avoided because it's uncomfortable and itchy AF. I know beauty is pain, but wool is usually the exception because it's just not worth it most of the time. Thank god this lightweight oversize sweater is designed with luxury wool—the shit that doesn't itch—to keep you warm and v comfy in the cooler months. It features an extra wide neck so it can be worn off the shoulder for an effortlessly chic look while you Netflix and chill with your latest cuffing season fling. Order a size up from your usual so you can easily style, no pants required.

Nothing says "I'm an important fucking person" like wearing some high-class cashmere. With dropped shoulders and a tie front, this sweater dress looks perf over any body type without making you look (or feel) pudgy. Even after several vodka sodas, you can adjust the tie to hide your bloat and still look skinny. Pair with sexy thigh-highs and your friends will be begging to borrow your outfit next time you go out.

Whether you're doing the walk of shame or lying comatose on your couch, you may as well look semi-decent doing it. Opt for a textured sweater that brings a fun element to a carefree look by styling with a non-suffocating corset belt and ankle strap heels. From night to daybreak, you'll be the last one standing in absolute comfort and style, two words that are rarely in the same sentence.

For an option that balances sex appeal and classiness, this oversize sweater comes with off-the-shoulder sleeves and a ribbed trim for the ideal relaxed fit. Bless. The length comes to just above the knee, but you can def go up a size for extra comfort. Feel free to take this to the office and pair with your overly worn Adidas Superstar sneakers for something more casual. If you plan on grabbing drinks, elevate the look with block-heeled boots.

American Apparel Came Back While None Of Us Were Looking
American Apparel is basically the worst crazy girlfriend in the history of ever. Like, the kind that publicly freaks out at her boyf, then subtweets him for a week, posts a super long Snapchat story exhibiting her new crazy single party girl life, and then one day just gets back together with him and posts a gag-worthy Instagram with some stupid inspirational quote caption like nothing happened. Except, instead of breaking up with some random douchebag, American Apparel broke up with all of us by declaring bankruptcy and shutting down all of its stores. That's like, totally unforgivable, because it left millions of innocent college girls with one less place to get going out clothes.
Now, because they're clearly moody AF, American Apparel is back with an online shop filled with all of their classic basics. I guess we can all finally sleep again knowing we can spend twice as much on a plain zip up hoodie because it was made in the glorious USA with no sweatshop labor but lots of alleged sexual harassment! Here are a few of the best basics American Apparel has brought back.
The effects of the temporary loss of this halter bodysuit are not yet known, but I'm sure it caused some serious emotional distress to a lot of people. Anyway, it's back, so you can stop stealing your roommate's.

Cropped hoodies are totally having a moment right now, so you might as well hop on it. Plus, they come in clutch for when you want to wear a hoodie as a shirt but not look like an actual potato sack.

This midi dress is super versatile, so it's definitely a good staple to have in your closet. It'll be the perfect "shit I have to look decent later and don't know what to wear" solution. Say what you want about American Apparel, but their clothes are so comfortable, so having one of their dresses that you can wear to basically anything is def a good idea.

Sure, summer is like, basically over so it may seem pointless to buy another one piece right now. But when you think about it, the world's pretty much going to shit, so maybe we'll luck out and climate change will give us an extended beach season so you can wear this classic piece a few times.

American Apparel's hipster employees were rocking mom jeans way before the rest of us even considered it. These jeans are practically iconic.

5 Comfy AF Pants For When Leggings Are Out Of the Question
Since I'm originally from upstate New York, a place you probably only know as like, "near Canada" where people wear a grotesque amount of John Deere, or whatever that camo brand is, I only know weather as being hot or cold. There isn't really an in-between. When it's cold, which is more often than not, I wear leggings religiously. When temperatures hit 80 degrees or more, I get a little too excited and break out my Dukes of Hazzard-looking denim shorts. This is only slightly an issue when I have to go to that thing called work, or attend an event where people think when I say "I drink" only means having an occasional glass of wine.
Ha. Ha. Imagine.
Well, thanks to the latest pant ~trend~, I found a solution: pants that aren't technically Bermuda shorts (no fucking thanks) but, are more like modernized gaucho pants (??). Just hear me out. They're not too creepily short or long, they're lightweight for summer, and they come in millions of styles so you're bound to find the perfect look for you. Start with these 5 trendy styles picked out by yours truly.
For your first pair, start with black—something you're comfortable and too familiar with. These pants are made out of a breathable cotton, so no worries about sweat stains. The cuffs are finished with tassels to provide a carefree, playful look to your OOTD. Accentuate the high waist with a fitted top or tuck in a flowy blouse to add volume. Just make sure it doesn't actually look like an awk muffin top.

I'm probably being biased because I'm embarrassingly short, but this style is my fave only because I can't find a maxi skirt without having to get it hemmed afterwards. These comfortable pants come pretty close, with v sexual leg openings for a slutty free-spirited feel. They're made out of sheer rayon so you'll be able to withstand suffocating heat and stay remotely cool all day long. For a boho chic look, wear with a flowy crop top or tucked in bardot shirt.

Get crazy and loud with a fun tropical pattern. Wear these to your next happy hour or to your next vacay overseas. Pair with a solid white or black tank, or to hell with that, make it easier for your (lazy) self and just get the matching shirt.

Find a silky, ivory pair like these for your next lunch date to breeze through the afternoon with no problem. Take these from day to night(club) with their scallop cutouts and high waistband. Pair with your fave wedges and a bright colored shirt to really make a statement. No cranberry and vodkas though because like, white, duh.

These will probably be your new hangover pants. With its adjustable drawstring waist, you can wear these as loose as you want (just don't get crazy) and stay comfortable all through brunch with your mimosa bloat. Wear with a loose-fitted T-shirt or white crop top to balance the stripes. Maybe if you're lucky, you can wear these to work without showing everyone you actually made no effort in your outfit. Maybe.

People Who Wear Colors Are Seriously Disturbed & It's About Time We Said Something
As we all know, black is the official uniform of both witches and betches (in the case of the Olsen Twins, it's a little bit of both). It has been this way since the beginning of time, and will remain this way until we all upload our consciousness to the iCloud and colors don't matter anymore because we can see both forward and backward in time. So in like, 2-3 years. Sadly, despite the long-standing tradition of black being the betchiest color, we have seen a rise in number of people out in public wearing rainbow and it's embarrassing, to say the least. Rainbows belong on flags and in sherbet, not your outfit. Unless you're 12 years old, please reconsider before dressing up like a My Little Pony character when you go out.
Sure, it's spring time and a little bit of floral is like, fine. We all have at least one vintage dress for when we're feeling slightly less dead inside, but stop trying to make rainbow happen. No, it's not cute to dress like a Lisa Frank folder. You are a grown woman. Put on a power suit and some black sunglasses and lean the fuck in. Nobody is earning equal treatment in the workplace by looking like a 50s housewife. The reason we've been seeing so many more colors come back is probably because some nicegirl thought she'd be "creative" and come up with the new black. But guess what? There will never be a new black. Black is the only black. If we could wear black at our wedding, we would do that. At least we know everyone at our funeral is going to be chic because black makes everyone look good. Ugh, can you imagine having to watch some TTH in a full skirt with little unicorns on it mourn for you from Heaven? It would kill us all over again.

When in doubt, just take fashion advice from the French. French girls wear black on black whether they're out with girls, on a date, or like at the dentist, and that is why they are always skinny and chic AF even while they subsist on freshly baked bread and gourmet cheeses. If you're one of those girls that thinks wearing obnoxious colors adds "personality" to your wardrobe, then you probably have no personality. I mean, if you need to rely on Pantone to make you more interesting, you've probably got more wrong with you than just your fashion sense. And honestly if your personality matches any other color than the one of death, you sound like a nightmare to be around. 

Black is always in, and anyone who thinks we need a replacement color every few years to be the new "hot" thing is wrong. That's like saying ugly is the new pretty—no. Not to mention, can we stop making up names for colors every year just so the people at Pantone can keep their jobs? Serenity is a state of mind. It is not a color. Anyway. Wearing all black says "I am in a dress, I have gel in my hair, I haven't slept all night, I'm starved, and I'm armed. Don't mess with me." Covering your body in some awful combination of Play Doh colors says "I had trouble learning the alphabet and ate crayons until I was seven." Clothes: Black. Hair: Blonde. It's not that hard. 

We're basically here to assure you that black is the only color you need to take seriously. Don't listen to anyone that tells you any differently. Stick to black and you'll die chic AF surrounded by your skinny friends and family.