The Best Skin Care Products To Buy During Sephora's Spring Sale
Now that there is some—albeit incredibly vague—info on how we can reenter the world when coronavirus finally GTFO, I am feeling eager to get my skin back on track. I don't know about you, but when I go out to dinner with my friends for the first time after being locked in my apartment for what will be at least two months, I want to glow. Luckily for me, Sephora's annual spring sale is upon us! As always, Sephora is offering different deals and savings for each of their three member tiers. From April 17th through May 1st, Rouge members can save 20%; from April 21st through April 29th, VIB members can save 15%; and from April 23rd through April 27th, Insider members can save 10%. I am a proud Rouge member, so let's f*cking do this. 
If you've read any of my articles, you know that there are more skin care products in my medicine cabinet than there are food items in my pantry. I have no shame in my game. It took years of trial-and-error to discover which products are the best, so you can trust I know what I'm talking about when it comes to my recommendations. 

The only YouTube channel I subscribe to is Klossy, which belongs to, you guessed it, Karlie Kloss. I don't care who she's married to, I love her and will continue to do so for the rest of my days. Anyway, Karlie has the best skin I've ever seen, so when she recommended this night serum, you better believe I went out and bought it, and I am happy to report that it works. My skin isn't really problematic, but I want that dewy, plump look, and that's what this serum delivers.
Like any skin care product, though, you have to use it consistently and for a while before you start to see the effects take hold. I started to notice how good my complexion looked after about three weeks. It's incredibly moisturizing, smells delicious, and it's the perfect consistency. What else you got, Karlie??

I buy this twice a year for one specific purpose: visiting my parents in Florida. My skin may be able to withstand the pollution and whatever the f*ck is coming out of manholes in New York, but it cannot deal with the Florida humidity. My skin gets really oily and then I start to break out, so I visit my parents pretty infrequently. The one thing that absolutely saved my skin is this specific charcoal mask. I have tried about 10 types of charcoal masks in my lifetime, and this Clinique one is that actually works.
It feels like you're spreading a thick, goopy paste on your face, but after about 30 minutes, it dries and hardens and, something magical happens in that phase of the mask. When I rinse it off, my skin is soft and supple with zero traces of excess oil. I'm obsessed.

This product was my first foray into skin care. I bought it when I was a sophomore in college after talking to a Bloomingdale's salesperson for way too long. As the name suggests, this is a very lightweight moisturizer that falls between a gel and a cream. Because it's so lightweight, it's perfect for summer. Also, all Bobbi Brown moisturizers are made with a built-in primer, so you can save a few seconds in the morning when you're getting ready.

This toner is another Karlie recommendation for when you're traveling, because planes really dry your skin out. Before I went on my study abroad trip, I asked my mom to get it for me and she said, and I quote, "Who do you think you are? You're not a jet-setter!" Rude. To spite her, I bought it for myself and I have no regrets. I use it as a toner and spritz it on my face right before I put on my moisturizer.
My dermatologist suggested that I massage my moisturizer into my skin while it's still damp from the toner because it will absorb better, which makes sense because, if you think of your skin like a sponge, it won't absorb a thick cream when it's bone-dry. This doesn't really do much, but it smells amazing, isn't that expensive, and it's something else I have in common with Karlie Kloss.

I recently learned that vitamin C is an essential ingredient in skin products for anyone who wants nice skin. I incorporated it via an eye cream because I wanted to test it on a small area before I introduced it to my whole face. Safe to say, it works! This eye cream is really moisturizing, which is important because the skin around your eyes is much thinner than the rest of your face and is usually the first to show signs of aging. Yikes! Using a product that protects against free radicals (something vitamin C does) and moisturizes is a really good way to slow down aging around the eyes. It also smells fantastic.

Until I tried this mask, I always thought sheet masks were kind of stupid. Like, you pay all of this money for something you use once for a few minutes then throw away. Then I tried this mask and I'm questioning everything I once believed to be true! Tatcha is a brand you'll likely find in any high-end natural beauty store, and the products are 100% worth it. This mask is made with vitamin E, fatty acids, nutrient-rich rice, ginseng (which has a calming effect), and a bunch of other sh*t that gives you an instant glow.
And for anyone who's wondering, sheet masks are packed with nutrient-rich serums that absorb best into your skin when you're wearing the sheet and looking like Hannibal Lecter, but the serum is still very much on your skin when you take the sheet off, so they aren't exactly a waste.

I am weirdly specific when it comes to a tinted lip product: it can't be sticky, it has to be the perfect shade, and it has to last through my morning coffee. This Dior lip product is literally perfect. First of all, it's incredibly moisturizing. Secondly, it goes on clear and within a few seconds, changes color due to a bunch of science I don't really understand. For me, it transforms into rosy pink with a coral undertone, but for my friend, it becomes more of a purple color. I'm truly baffled by this magic, but I won't question it.

Until recently, I was a firm believer in all cleansers being the same, so paying more than a drugstore price was unnecessary. This cleanser is the definition of a super basic (in a good way) product that does exactly what it says it's going to do. Wet your face and massage this into your skin for a few seconds and rinse off with warm water. Boom! You're cleansed! It leaves your face feeling soft and clean, but without stripping your skin. I've said this before, but if your face feels tight and dry, your cleanser is too harsh!

Double cleansing is an important part of any skin care-lover's daily routine. The first step involves taking off your makeup and the second one is cleansing. This Clinique balm is unparalleled at removing makeup, so I highly recommend getting yourself a tub ASAP. It has the consistency of soft wax, but it works. Scoop a little out with your fingertips and move it around in your hand to break it down a little. Then, once it's slightly softened, move it around your face and it literally melts your makeup right off. Don't believe me? Use this then dab a clean white towel on your face and you won't see any residual makeup!

This purchase was a catch-22 because, on the one hand, authentic tans are horrible for your skin, but on the other, my natural skin tone is concerningly white. This self-tanner is unreal and legit impossible to f*ck up. I always strayed from self-tanner because I feel like it always looks fake and streaky—especially on people's wrists, ankles, elbows and knees. This, though, is different! You mix a few drops with your go-to lotion and then spread it all over your body and it always turns out even and natural-looking. I've used this on my legs many, many times and I'm always impressed with how good it looks.
Images: Mercy / Unsplash; Sephora (10)
Betches may receive a portion of revenue if you click a link and purchase a product or service. The links are independently placed and do not influence editorial content.
The Best Face Wash For Your Skin Type
Like most people in this world, I really care about my skin. Despite my horrible attempts at clean dieting and exerting energy into anything that doesn't involve walking to the closest liquor store Starbucks, I try really hard to treat my skin like silk (@KrisJenner) by using only the best makeup removers, micellar waters, masks—you name it. Only the best for my prized feature. However, one of the hardest products to find that doesn't make my face have a mid-life crisis is a face wash. It's something we use everyday, so someone please tell me why it's so hard to find one that's just right for my skin type. *Sighs* Since I know firsthand how fucking stressful this can be, here are the best face washes based on your skin type. You can thank me later.
If You Have Oily Skin, Try…
This godsend of a face wash was made just for those who struggle to keep their faces looking shine-free all day long. Not only does it thoroughly clean your face, but it also reduces excess oil without drying your face out. Ugh, bless. It leaves your skin feeling v smooth and makeup-ready without any worries of looking oily af.

IMO, this is seriously the best and safest brand for your skin. I have almost everything from Cetaphil and have literally never been disappointed in the results. This facial wash is super gentle on even the most sensitive skin types and removes oil, so it can also control the shine on your face. It also happens to be a fab makeup remover, too.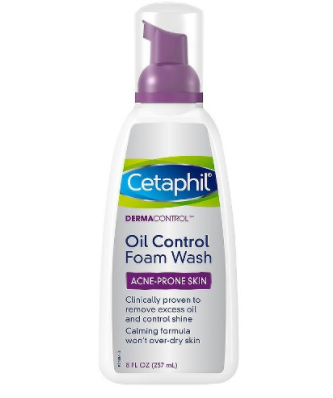 If You Have Dry Skin, Try…
Created specifically for those with super flaky skin, this moisturizing face wash adds a ton of the hydration you need while also preserving your skin's natural moisture. Since it's a foaming cleanser, it goes on with ease and leaves your face feeling amazingly soft afterwards.

This shit is formulated with five conditioners, so that's when you know it's luxurious af. The creamy gel cleanser soothes uneven textures, softens super dry patches, and clears up your pores ASAP. It's like, apparently made with some sort of ingredient that's also in contact lens solutions, so you can def use on your eyes for that mascara that doesn't gtfo.

If You Have Combination Skin, Try…
If you're kind of on the dry side but somehow a bit on the oily side as well (HOW THO??), this foaming cleanser gently removes a day's worth of grime, as well as the makeup you've been wearing for hours. It's totes refreshing and makes your face feel like it can breathe again without drying it out or making you feel moist. Ew.

Designed for all skin types, the best-selling Philosophy cleanser works well on those whose skin may be super dry and extremely sensitive, too. It's gentle on the eyes for removing your gothic makeup and gives your pores a much-needed deep cleanse. It's a fab toner and source of hydration, if your skin is suffering a bit come the colder seasons.

If You Have Normal Skin, Try…
The sulfate-free cleansing gel easily cleanses clogged pores and helps prevent future breakouts. It helps your skin retain natural moisture, as well as controls oil, so you're looking radiant in all the right ways. Plus, it reduces annoying inflamed areas and gets rid of buzzkill breakouts before you can even freak out about it.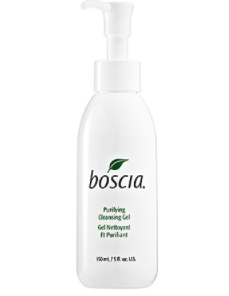 This face wash is ideal for those who have an equal balance of dry *and* oily skin types (lucky, betch)—hence the name. Since it's v gentle on the face, you can easily use just little, and it goes such a long way. It's only an added bonus that it functions as a makeup remover and leaves a refreshingly cool sensation when you're finished.

The Best Expensive Beauty Serums And Their Cheap Alternatives
Everytime I go into the wide interwebs, some other beauty blogger is telling me to smear oil or a fancy serum on my face. Look, I already have a strict skin care regimen and am v afraid of breaking out, so the idea of patting on literal oil is a lil frightening.
However, I will admit that there are quite a few serums and oils out there that totally work. The problem is that they're weighing in at more than I care to afford (esp. when I need to spend money on important shit like Zara's new Fall collection, mmkay?). We've rounded up the pricey shit that people like Gwyneth Paltrow slides on her face (I assume when she isn't steaming her snatch) and the cheaper alternatives that, SHOCKER, work just as well.
Described as "rich and deluxe," this serum made from what I assume are nearly extinct plants and animals will make you feel extra if you use it. It helps with dry skin and wrinkles, so you can look 25 for another few years. The scariest part of this shit is that a TEENY TINY BOTTLE will set you back $170. This better fix my dry skin, help me drop 20 pounds, and cook dinner for me, too.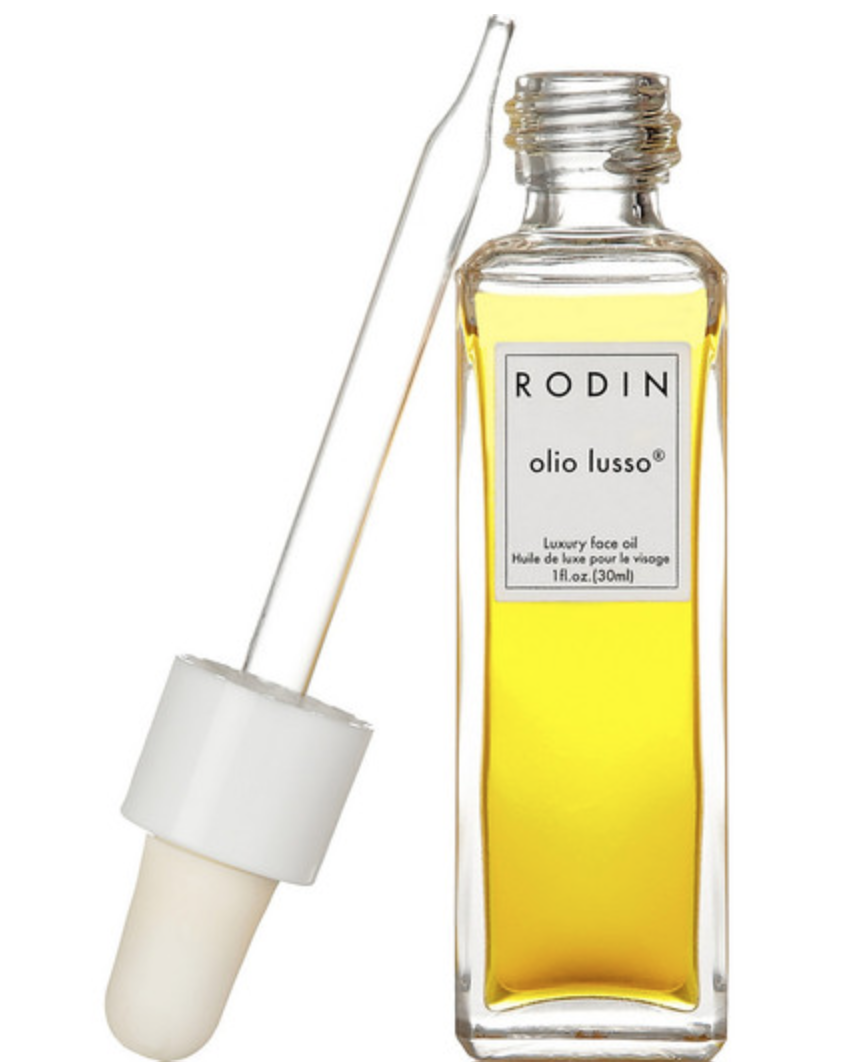 If you need a serum to get your dry, crusty skin to snap back into action, this shit it for you. It's better for sensitive skin, too, than some of the heavier alternatives. The best part is the price tag—pick this shit up at Target for under $15.

For the low low price of $114, you can experience this "exquisite seasonal oil"—available four times a year—you know, for all the seaaaasons. The winter one has tons of essential oils, fruit and plant extracts, and all kinds of shit to "renew your spirit." Like I said before, for that fucking price, it better come with a fur coat made of something exotic and extinct.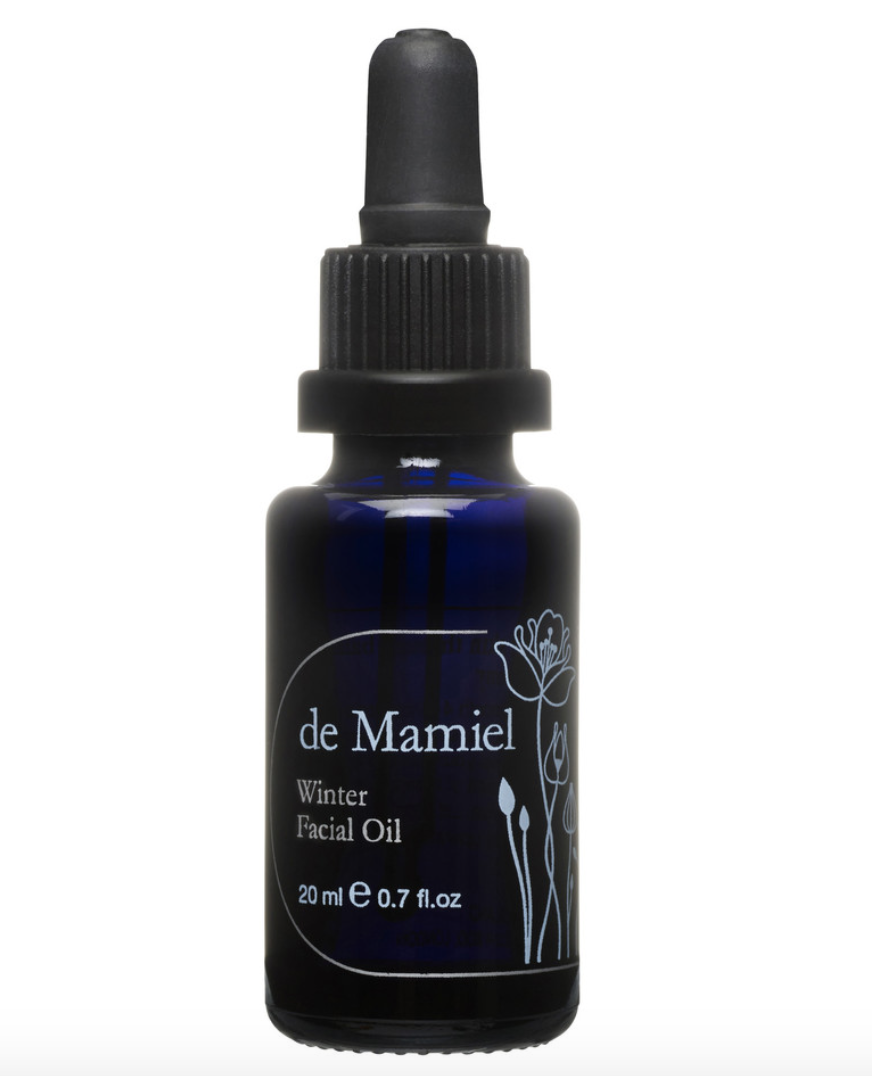 See, when you aren't dishing out big bucks, you get products that straight-up call you out for having a few zits. Rude. However, at only about $45, I'll take that side of shame with my serum. This shit is oil free, but the serum made from salicylic acid and other awesome pimple-popping meds helps to not just battle your face's bumps, but also wrinkles. Win.

Described as "magic" for dull, tired, and dry skin, this shit has the "essential oil of 1000 organic and biodynamic Bulgarian roses." I had no idea literally anything in Bulgaria was that valuable. Relax, I'm kidding. So with the expensive flowers also comes black raspberry and pomegranate seed extracts, antioxidants, and LOTS of vitamin C—which we all know is crack for your skin. This luxurious shit is the most expensive on our list at $225.

If you're familiar with John Masters, you know he makes a mean sea salt spray for your hair (yaaaaas!). The natural beauty carries into this serum, which, with its tons of vitamin C and nourishing antioxidants, helps chill out the wrinkles that may be starting AND add some brightness. For $26, I'll take what I can get.

Clinique's Crayola Crayons Are The Throwback Nobody Asked For
At first, '90s nostalgia was harmless. Cute, even. But then it went from mildly obnoxious Buzzfeed listicles to Lisa Frank hair and now we've reached the point where I'm supposed to pretend to be excited by Crayola face crayons. Yes, Clinique has released a limited edition collection of their Chubby Stick, and while typing those words would normally set my heart aflutter, the collaboration is with Crayola, as in the brand of crayons your little brother used to shove up his nose. When will the madness end?
The collection is designed to look like real crayons in the iconic Crayola box. It only comes in shades of pink and red, so at least you're not expected to start wearing periwinkle lipstick (yet).
It's only January, but @clinique's collaboration with @crayola may be the cutest collaboration of 2017 https://t.co/KBgyVHXDjE pic.twitter.com/n4KmhYySls

— POPSUGAR Beauty (@POPSUGARBeauty) January 3, 2017
If, for some unfathomable reason, drawing on your face like a kindergartener appeals to you, the regular size sticks go for $17. You can get four minis for $25, or a set of eight if you're prepared to drop $49.50 and your dignity.

I guess the silver lining is that so-called beauty bloggers will stop using actual fucking crayons as makeup (yes, that is real) and giving themselves hideous eye infections in the process. Small favors, etc. etc.