Is Social Media Killing Natural Beauty?
When I scroll through my Instagram feed, there are five types of photos that I see. Influencers with filler for days, influencers who are preaching about their life-changing clean beauty routine, puppies, engagements, and babies. But leaving off the puppies, engagements, and babies for a sec, let's focus in on the two types of faces you see on Instagram. In 2019, we're witnessing a war between the filtered-in-real-life influencers, and the ones who preach about their chemical-free skin care routine that nobody actually asked for. We have two extremes, and it's hard to decide which approach is better (or, tbh, if either are good for you). It's a lot to sort through, when so many of us have only just started using an eye cream. Don't worry, I'm here to help. 
For those of you who don't spend all your time on beauty blogs know, the mainstream term for clean beauty is still open for interpretation, and different brands have different definitions when it comes to "clean", with no industry standard quite yet. However, if you read any of the following ingredients in your beauty products, know that they are not considered clean: Aluminum Compounds, Ethoxylated Agents, Formaldehyde, Fragrances, Hydroquinone, Oxybenzone, Parabens, Refined Petroleum, Silica, Talc, or Triclosan. 
Translation: Clean beauty means natural, nontoxic ingredients. If a brand is not clean, it may contain harmful (toxic???) ingredients. Brb while I go intensely wash my face. 
Clean beauty products and the "clean" trend as a whole have skyrocketed in 2019, and the concept does not seem to be slowing down. Larger clean brands, such as Drunk Elephant, have quadrupled their sales in the last two years (Shiseido just purchased Drunk Elephant for a casual $845 million), to give you an idea of just how big the shift toward clean products seems to be. But at the same time, fillers too seem to hold onto their reigns… especially if the faces you see on Instagram are an indication of trends.
RN and certified injector Danielle Repetti (@refresh_nurse) explained to us, "With the world of social media being so prevalent in our lives, facial enhancement isn't going anywhere." 
This did not surprise me, as injections have become more and more normalized in society. With similar price tags, and similar audiences, it made me wonder, do injections go against all ideas clean and green?

I first looked to celebrities supporting clean beauty for some answers. The initial person that pops into my mind is Gwyneth Paltrow, who is miss au naturel. The founder of Goop Beauty (a clean beauty pioneer) has admitted to getting Botox in the past, and all I have to say is, if the queen of green will take a needle to the face, something tells me that we all will. 
But will clean and natural beauty wipe away the "Instagram face" trend? There are only two ways to find out: input from a board-certified injector, and an Instagram poll. 
I asked Repetti what the current trends are in the injection world, and her answers actually surprised me. "Currently I'm seeing more and more interest in under eye filler," Repetti explained. "The reason it's becoming so popular is because when done correctly, it's near impossible for anyone to know you've had 'work' done." 
I assumed lip injections were consuming most of her time, but as the age-old saying goes, we know what happens when we ass-u-me things. 

I also asked her opinion about the cross between clean beauty and injections, and if there was any correlation or discrepancies between the two. 
Repetti explained that people appear to be more concerned with clean/green topical products, rather than injectables. She says that when it comes to clean beauty, "There are some things that people will make an exception for—injectables seem to be that thing. Technically, our fillers are made of hyaluronic acid and calcium hydroxyapatite, all of which are found naturally in our bodies. Clients who prefer 'natural' approaches to life have nothing to worry about." 
This explains why Kourtney Kardashian preached that her unborn children must be clean and vegan, but she herself has (allegedly) dabbled in injections and gone under the knife. 

Clean products and injections have their pros and cons, some overlapping. Both are created with the intention of a beautiful end result. Younger, healthier looking skin can be achieved both ways, depending on the route you choose. Clean beauty says goodbye to toxins and hello to face-friendly ingredients. Injections say goodbye to any wrinkle you thought you once knew, and can make you feel young and alive, regardless of what your skin's truest form may be. 
When you look at the price tag of injections, they vary by procedure and location. Botox typically retails from $10-15 per unit (the average patient requires minimum 30 units), while popular procedures such as lip injections and under eye filler retail on average between $450-700. Compare it to a four-step skin routine from Drunk Elephant, with products retailing from $60-90, the average spend is not far off. 
The cons? First and foremost, *the unknown*. We've yet to see the long-term results of clean beauty products or injections, and while clean claims to only have benefits, do we really know? Injections, too, claim no harm, but at the end of the day, sticking a needle and foreign substance into your body does not exactly scream health. And… there's always the option of bad injections or taking fillers too far. (Have you seen Brandi Glanville? Sorry, but it's true.)
I took an Instagram poll and asked followers whether they felt clean beauty would prevail in 2020, or if injections were here to stay. 76% of these trusty souls chose clean beauty, and while I do believe they are right, I still think injections will rule the world as long as social media is thriving. As someone who overdraws their lips and (poorly) contours their face in hopes of some Bella Hadid cheekbone action, I'll openly admit my temptations to try injections are there. I also think the shift toward clean is very real, from beauty to food, and we will see more and more integration of these products into our everyday lives. 
So, I guess what I'm trying to say here is, in 2020, you'll see more clean products on the skin, more injections under the skin, and the same amount of Facetune for final touches. In other words, even more pressure to look perfect at all times. Great.
Images: Giphy (5)
The Best Foundations For Acne Prone Skin To Treat & Cover Up Pimples At The Same Time
Covering your face with makeup when you're dealing with a breakout is bittersweet. Like yes, I want to be healthy and let my skin breathe, but I would also really prefer to not scare everyone with the unicorn horn growing out of my forehead. I want to be au naturale and not give a fuck, as the French do, but French women also seem to not have to deal with zits redder than the devil's dick. Because the internet is the cause of and solution to all of our problems, we did some investigatory journalism and looked for the best foundations for acne prone skin. The good news is that you can cover up your monster red spots without aggravating them more if you use the right shit. Thank us later.
If you've bought into bareMinerals for years, it shouldn't surprise you that this shit makes our list. Basically, this foundation is a powder, but when it goes on, some black magic makes it feel like cream or liquid foundation. It goes on smoother than my dance moves after six shots (in other words, amazing), and since there's no extra shit added, it isn't bad to dot on over a breakout.

Clinique has like, only good shit in it, so it makes sense that their foundation—which contains salicylic acid—makes the list. It comes in like, 16 shades too, so you can look hella flawless even with a zit or six and even if you're rocking like ultra pale pasty skin (ew).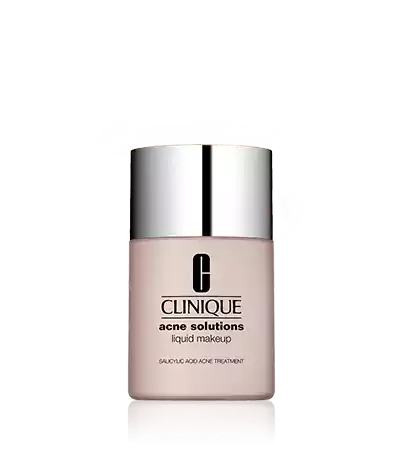 This medium coverage foundation won't sink into your pores so it's super unlikely to make you break out. Plus, it won't make you oily but won't dry you out. So, like, win.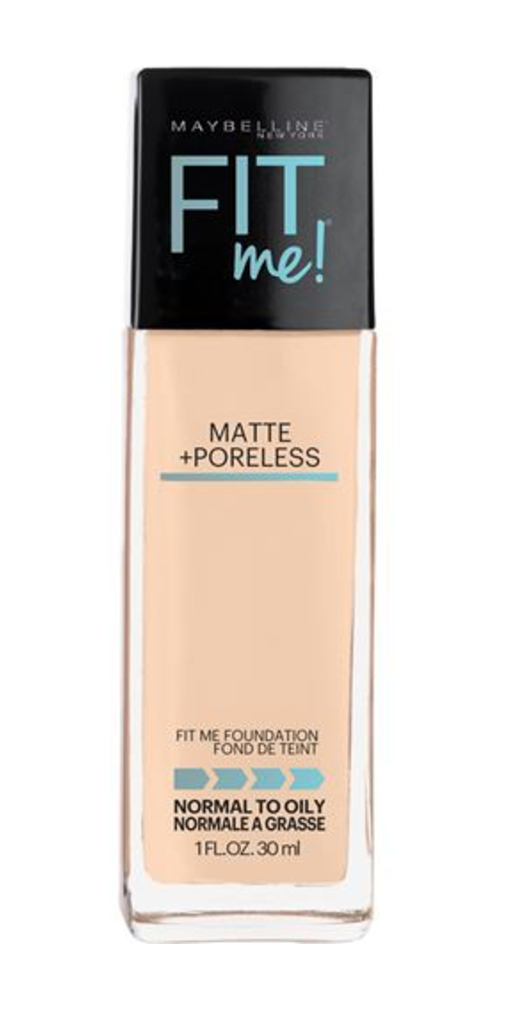 We've said it before, and we'll say it again: If you haven't jumped on the e.l.f. bandwagon, get fucking to it. This shit has salicylic acid, tea tree oil, and witch hazel in it, all of which are awesome for clearing up breakouts and totally hippie-approved. You're so like, in touch with nature.

Oil-free, containing salicylic acid, and actually good for your skin, obviously Neutrogena makes the list. Their foundation comes in liquid form and as a pressed powder, so depending how oily you get, you can pick which works for your skin.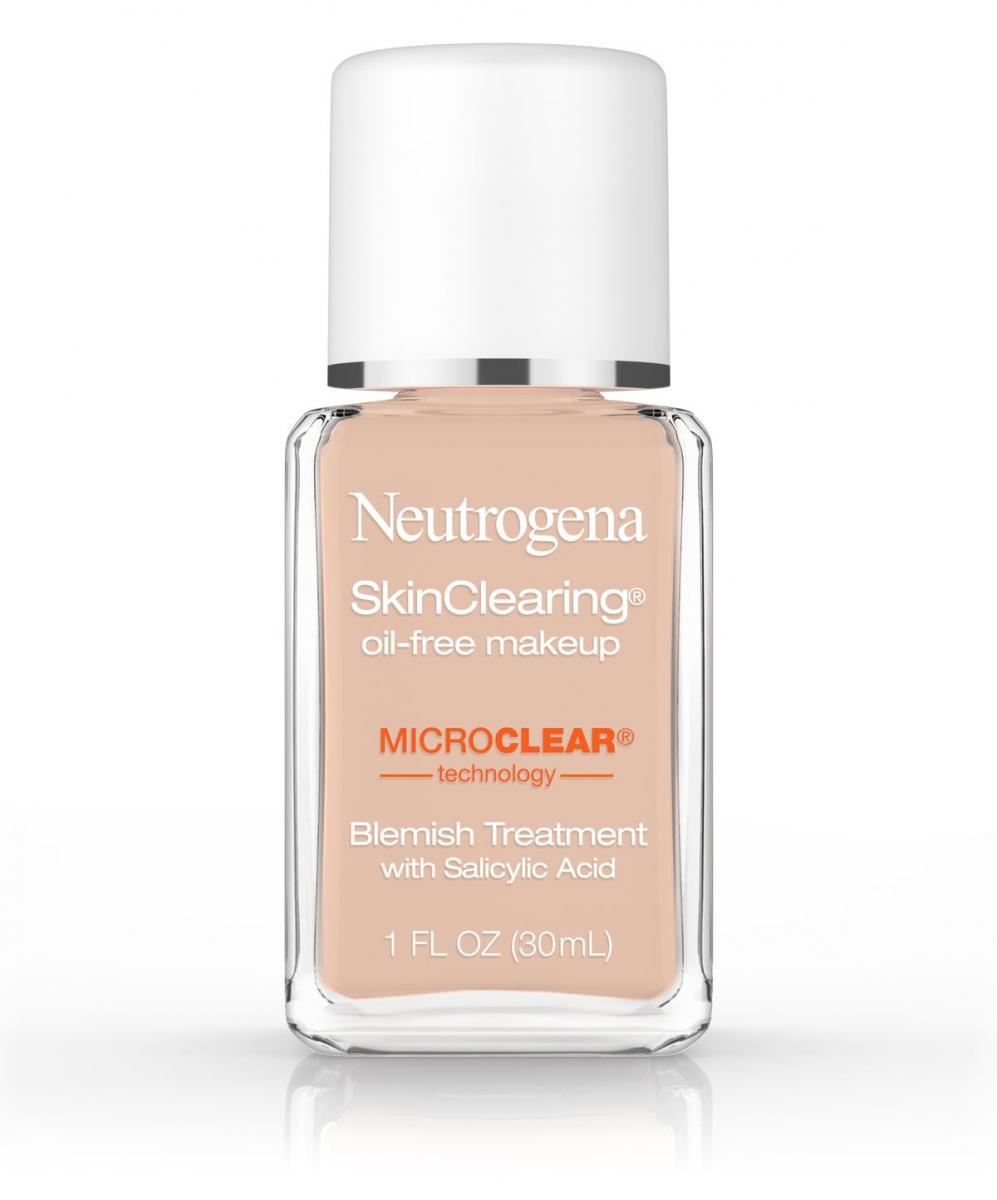 Do you fucking hate wearing foundation and now feel forced to because of a weird breakout? Grab this shit. Yeah, it's $45, but the coverage is light, sheer-ish, and super hydrating so you won't feel like a crusty cake face.