5 NYC Workouts That Have Amazing Deals On ClassPass
Working out in NYC tends to get way more expensive and complicated than it should. Basically, it has all the bougie, celeb-studded options of LA, but none of the free, nature-y options of LA (hiking, beach running, chasing down Kardashians—you get it). Sure, you could dodge tourists in Central Park, but your patience will be getting more of a workout than you are. And IMO, all the hidden fees and rush hours involved in traditional gym memberships are a pain. So, in the interest of getting the best workouts for the best price, you sign up for ClassPass—only to discover that half the options there are just as expensive as booking regular classes. That's where I come in. I've tracked down the best boutique fitness studios that actually offer deals through ClassPass—here's where you should go. Note on how I'm pricing credits: I pay $94/month for 45 ClassPass credits + Blink membership. That's less than $2/credit; if I buy additional, it's priced at $2.50/credit.
Regular price: $38 Best ClassPass price: 12 credits ($24-30)
Fhitting Room offers high-intensity interval training: you'll lift some weights, use some machines, and do burpees while a trainer screams at you until your chest hits the floor. I'm not even being that dramatic—if you like trainers who go easy on you, either hire someone with a meek demeanor or, IDK, don't go to any of the studios on this list. Classes here can go up to 21 credits on ClassPass (at which point you'd be better off just buying them at the regular price), but if you choose your time carefully, you can book for 12 or 13. Right now, I'm looking at the app and there are 13-credit classes available at 9:30am all week, plus every Saturday afternoon class. It's a killer deal for a lot of hands-on attention from legit trainers.
Regular price: $35 Best ClassPass price: 10 credits ($20-25) ShadowBox is—you guessed it—a boxing class! You'll warm up with some cardio drills and shadowboxing, then go into seven rounds of bag work with more cardio (jumping jacks, burpees) or static holds (air squat, planks) in between. Most classes are 18 credits on ClassPass, but midday during the week is often 10 credits (don't worry, they have showers), as are early morning weekend classes. Hey, I never said the most convenient classes would be the cheapest. I've only been to the Flatiron location, but the studio is very chic, and I honestly thought I was going to die the first time I took a class there. If that's not a sign of a good workout, what is?
Regular price: $34 Best ClassPass price: 8 credits ($16-20) I legitimately almost didn't include this on the list because it's my favorite place to work out, and I don't want it to get any busier. That being said, I'm too generous not to clue you all in on the amazing deal and workout experience of Overthrow. At 8 credits a class (and there are a lot of options) plus free glove rentals, this place would probably be my go-to for boxing even if it weren't my favorite workout (which it is). Classes are in a dark basement, which is cooler than it sounds, and includes shadowboxing, circuit training, bag work, and partner work. It's improved my boxing more than any other studio, and just makes me feel GOOD. Definitely a different experience from Shadowbox, so try both and see what you like.
Regular price: $36 Best ClassPass price: 8 credits ($16-20) Switch Playground is a very specific type of workout class: you spend two minutes at 20 different stations, with two exercises per station that you alternate between in rounds of 30 seconds. If it sounds complicated, it's not—they have a bunch of trainers in the room who demonstrate each exercise and tell you exactly when to switch to the next movement. If you get bored easily, this is the perfect class for you. And if you take a while to get into each exercise, it's definitely not. Either way, it's a high-powered, high-energy class with a DJ and fun lighting that will certainly make you break a sweat. And all for $16.
View this post on Instagram
Regular price: $25 Best ClassPass price: 6 credits ($12-15) I absolutely love hot yoga, but after a few months of cutting out all other forms of exercise, I reluctantly admitted it didn't have the calorie-burning power I needed. I'm not saying Y7 is an exception to this, but I am saying that it offers enough non-calorie benefits that keep me coming back. Y7's yoga classes are conducted in candle-lit, mirrorless rooms, and have you go through three yoga sequences first with a class, then on your own. Remembering the sequence can be a little challenging, but I swear it's improved my memory and overall yoga abilities—plus, the lack of mirrors lets me lean into the meditation aspect of yoga way more than classes where I'm constantly checking myself out. (What? I look hot doing yoga.) Whatever your relationship to yoga, I'd recommend trying Y7 at least once. There you have it! I'm mildly concerned that all these studios will raise their ClassPass prices once they find out they're offering better deals, but that's a risk I'll take in the name of journalism. Please don't overcrowd my fave classes, but if I've made working out in NYC an easier experience for you, then I'll be happy. Images: Chase Kinney / Unsplash; fhittingroom, sbx_boxing. overthrownewyork, switchplaygroundnyc, y7studio / Instagram
How Workout Classes Trick You Into Thinking You're Burning More Calories
In a bizarre turn of events, we're living in a time when Donald Trump is our president $34 workout classes are normal. Boutique fitness is taking over the workout world, and whether you're a cult follower or just someone who needs a 45-minute sweat before the workday, you've probably been drawn in by a class or two. With so many studios in the market, getting you to book a spot in class is getting competitive, and studios love exaggerating the effects of their workout classes to get you through the door. Here are some ways these workout classes might be tricking you into thinking you're burning more calories than you actually are.
1. The "Fat Burning Zone" Obsession
A lot of fitness studios use new technologies to track your heart rate and count how many calories you burn in each class, and honestly, these numbers aren't always indicative of a good workout, and just because your heart rate isn't in a certain zone, doesn't mean you're not burning calories.. If you're working hard in any class, you'll know when you're getting a sick workout, and you don't need to be told that you're in a specific "fat burning zone" to accomplish that. Trainers have literally come forward and admitted that although you could be burning a few extra calories while your body is in a specific fat-burning zone, it's a waste of mental energy to worry about it, and it doesn't make that big of a difference when it comes to burning fat. If you're particularly into the heart rate monitoring, go for it, but if it's not your thing, it really doesn't matter.


2. The AC Issue
The air conditioning of a studio depends on specific factors, like the building it's in and what the weather is outside, but if you feel a little warm as you're walking into the class, it's probably on purpose. A lot of spin studios and other bootcamp-style classes make the rooms hotter than normal to make sure you start sweating as soon as the class starts, and you end up drenched by the end of the workout. This doesn't mean you're not getting a good workout, but sometimes if you're dripping in sweat, you're tricked into thinking you burned more calories than you actually did. (Unless you signed up for a hot yoga class—obviously.)
3. The Class Right Before You
This goes hand in hand with the AC issue, but honestly it deserves some recognition because it's SO true. Ever notice that you're already kinda hot and sweaty if you walk into a fitness studio right after the previous class just ended? That's because the room is literally warmed up. And it also probably smells disgusting, but let's discuss that another time. While some studios leave 20-30 minutes in between classes for the staff to clean up and air out the room, a lot of busy studios have back-to-back classes without letting the room breathe in between. You end up sweating more and thinking you're burning more calories, but you're not getting a better workout just because you're drenched in sweat. Odds are, you're just doing the same shit in an already sweaty room. Sorry.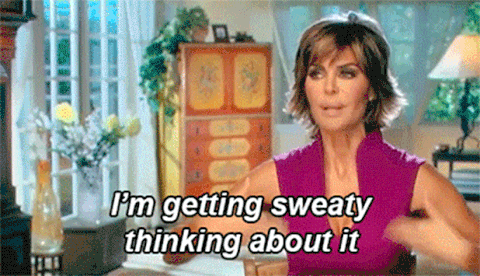 4. The Burnout Effect
In strength training, there is a legit and effective concept called "burnout sets," where you perform a certain exercise repetitively to exhaust the specific muscle. However, group workout classes have taken this idea and used it to make you think you're burning more calories than you might actually be burning. If you've ever spent like, 10 minutes in a barre class doing pulsing squats or felt the burn in your shoulders from the 2-pound weights in spin class, the fire in your muscles is from these burnout-style moves. However, this burning is not always indicative of how effective the workout actually is. You're fatiguing the muscle, but that can be done just as effectively with less reps and heavier weight, so you're just spending more time focusing on the burn. You're literally exhausting your muscles, but that doesn't always mean you're accomplishing more than you would with a regular-timed exercise set.
5. The "Full Body" Trend
This is another fad that workout classes use to draw you in and convince you you're getting some ultimate, total-body sculpting sweaty workout. The "full body" buzzword sounds like you'd be burning a ton of calories, but sometimes targeted workouts that don't work out your entire body can burn just as many calories. It's a marketing strategy, and it's working on you. Full body workouts are great for you, but don't think that if you're just doing an upper-body strength workout that you're not getting as effective of a workout. In fact, sometimes studios just add in moves that target extra body parts to make sure you're super sore the day after, which, once again, isn't always proof that it was a good workout.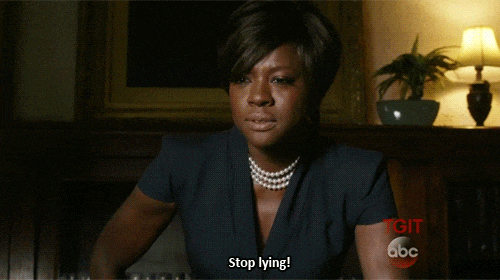 6. The Extra 15-Minute Class
After every Upper East Side mom tried the regular 45-minute classes and still had an extra 15 minutes before the 12pm rush hour at Whole Foods, studios decided to make their classes longer, adding in another 15 minutes to get an even better workout. While these longer classes obviously burn more calories because logically you're working out for a longer amount of time, don't think that these extra few minutes are necessary. HIIT style classes in particular are meant to push you to your limits in a short amount of time, so if you know you're sticking around longer, you might end up pacing yourself (aka not trying as hard the whole time) and burning the same amount of calories that you would have in the shorter class where you'd go all-out from the beginning. Class timing isn't everything, so if you don't want to do burpees to a Meghan Trainor song for another 15 minutes, don't feel guilty about it. We certainly don't.
Images: Martin Barak / Unsplash (1); Giphy (6)
I Tried Tone House, The "Hardest Workout In NYC," And Barely Survived
In a recent article about my experience at a Shock Therapy workout class, I referenced another traumatic fitness experience I willingly put myself through, and some people were curious to hear more. Well, actually only my boss, but whatever. If you clicked on this article, I'm guessing you want to hear about my suffering as well. Tone House had been on my list for a while, and when I finally tried it, I barely made it out alive, so excuse me if this recount of the experience is slightly distressing to talk about. Here's how it went down.

First of all, Tone House is marketed as an "extreme, athletic-based" group fitness class that is supposed to "unleash your inner athlete." Business Insider called it "the hardest workout in New York City." Unfortunately for me, I was picked last in kickball throughout middle school, and that's about the extent of my athletic past. I also think I played tennis on a date once. You get the point. Nonetheless, although I'm not an athlete,  I work out regularly and consider myself in pretty good shape, so I wasn't that worried. I live in New York City and I've tried everything from Barry's to CrossFit to boxing to legit barbell training, so I figured an athletic-style fitness class couldn't be too hard.

So…. I was wrong. As soon as I got to the studio, which basically looks like a dark torture chamber decked out with black grass turf, red lighting, and jacked trainers, I knew I had made a mistake. Within seconds of class starting, shit got real. We started out in a huddle—I shit you not, a *team huddle*—where we made a bunch of aggressive noises, chanted something about "leaving it all on the turf," and angrily high-fived each other. Then, the warm-up began and the hell ensued.
We literally ran around the room at full speed, galloping over hurdles and doing fast burpees in between cones. I thought about slowing down at one point, but considering there are people inches away from you, it wasn't an option. Plus, the instructors are clapping in your face and yelling HUSTLE so you kinda have no other choice. Between the scary red lighting and the 50 burpees within the first five minutes of class, the whole warm-up was a blur. 

Then, we got into the start of the real class, which thankfully included *taking turns* in our torture, so I actually had a minute to check my phone catch my breath in between rounds and try to forget about how nauseous I was. The workout included heavy sled pushes, bear crawls, gallops, more bear crawls, box jumps, more gallops, and this horrible sequence where we had to put our feet on gliders and do push-ups around the entire room while knee-tucking our way around the turf. For the record, I finally understand why bear crawls have that name. These regulars look like actual animals aggressively hunting their prey. I was both impressed and literally frightened. 

At the end of the class, (which was only an hour but felt like a whole day), everyone got back in that goddamn huddle and chanted some shit about teamwork and hustling. I felt like I was cast in a dark Nike commercial by accident. By the time everyone high-fived me like we were on a summer camp color war team together, my hands were literally bleeding from the turf and I couldn't fake a smile if my life depended on it. I must admit, looking back, it was slightly entertaining to see grown men clapping it out in an intimate sweaty circle. But then again, maybe that's just a sports thing. 

But wait, the story doesn't end there. The worst part of the whole thing is that as I walked out, promising myself I'd never go back, some hot blonde instructor in the locker room (who also happens to be Amy Schumer's personal trainer) told me it gets easier the second time. I decided to believe her and I showed up for my second class a couple weeks later. I guess my inner athlete still didn't feel like showing up that time around because it turns out it wasn't easier AT ALL. In fact, I actually feel like I'm gonna vom by just remembering those post-class feelings. Do they call those endorphins?
Images: Justyn Warner / Unsplash; Giphy (5)
Meet The Service That Is Literally The ClassPass Of Fashion
We're all familiar with this dilemma: You need an outfit for . You find the perfect look, but see the price tag and are like, "Shit. I can't spend that on something I'm only going to wear once." Then you put everything back on the rack and go home in sadness to try Sears. Well, lucky for you, that situation is a thing of the past thanks to FashionPass. It combines our two favorite things things, ClassPass and fashion, to bring you an amazing wardrobe without all the commitment. I mean, you can barely commit to the same Hinge conversation for more than 24 hours, so why commit to an outfit for the rest of your life?
Here's how it works: For a monthly fee that's probably less than what you spend on takeout, FashionPass GO allows you to borrow and exchange clothes as many times as you want per month. All you have to do is wear 'em, 'Gram 'em (because what's the point of looking so good if there aren't pics?), and send 'em back. It's basically an unlimited wardrobe delivered to your door every month. Crazy right?

And if you're too much of a commitment-phobe to handle the monthly service (my condolences to any human who attempts a relationship with you), there are also one-time rentals, so you can make absolutely sure you'll look amazing when crashing your ex's wedding reception at your next event.
Dying to try it out? Well you're in luck, because Betches readers can take $20 off your first 4 or 8 day rental, or 50% off your first month of FashionPass GO with the promo code BETCHES. You are so welcome.