UPDATED: Are Clare And Dale Officially Back Together?
UPDATE #2: It's been a month since we checked in with Dale and Clare, and unsurprisingly, this fairytale nightmare couple can't stay away from each other. The two seemed to be on pretty bad terms when they announced their split last month, with Clare claiming to be blindsided by Dale's breakup post on Instagram. But a little public betrayal is no match for true love and thirst, and the Bachelorette alums have been spotted together in Florida several times in the last week.
Last week, Clare and Dale were seen hanging out at numerous restaurants in the Sarasota area, and were holding hands in the lobby of the Ritz-Carlton. While Sarasota isn't exactly the paparazzi capital of the world, holding hands in the lobby of the Ritz doesn't make it seem like they were trying to keep anything a secret. Later in the week, two sources spoke to Us Weekly, confirming that the relationship is back on. One source said that "they're just figuring things out," but "it's obvious to everyone that they're back together." The second source echoed this sentiment, adding that Clare "still has strong feelings for" Dale.
Though their reconciliation already seemed clear, this was further confirmed on Sunday, when Dale and Clare were photographed frolicking on the beach, and sealing things with a kiss. Well folks, maybe we're getting our happy ending after all. For all the emotional turmoil they've put us through in the last six months, I can't deny that they look great together. I'll probably regret saying this in 72 hours, but I actually think Clare and Dale might have a chance? Some relationships thrive on chaos, and I just want Clare to have happiness.
UPDATE: Did you really think we were making it out of this week without some more Clare and Dale messiness? Of course not. When we last checked in on Wednesday, we were working with Dale's Instagram post (that was shadily deleted, and then later reposted) and a bunch of tabloids with info from anonymous sources. Despite Dale confirming the breakup, at that time we still hadn't heard from the Bachelorette herself, Clare Crawley.
Well, buckle up, because she finally made her statement, and it's a f*cking doozy. Clare begins by clarifying that she "was made aware of a 'mutual' statement at the same time you all were, so I've needed some time to really digest this." Whoa. Immediately, my brain is spiraling. There are two ways to read this: either Clare and Dale broke up and weren't clear on the timing of going public with that information, or… Dale informed her that their relationship was over VIA INSTAGRAM. While neither of these situations would be ideal for Clare, I'm sincerely hoping it's the first option, because a social media breakup would be downright cruel. 
Clare goes on to say that she is "crushed" by the breakup, and that it's not what she "expected or hoped for." She outlines many of the reasons why 2020 was such a challenging year for her (COVID, post-Bachelorette anxiety, dealing with her mothers' dementia), and reiterates that she was "genuinely invested with all of heart" in the relationship with Dale. Based on the whole tone of this statement, it seems safe to say that Clare wasn't the one who wanted out of the relationship, and based on some new reports, we may have a better idea of what happened.
View this post on Instagram
Just after Clare's statement was posted, E! News reported that Dale had been engaged in a months-long affair with Eleonora Srugo, a New York-based real estate agent. Their source claimed to have witnessed the two having a "candlelit dinner" back in November. According to their reporting, Dale has known Srugo since 2019, and maintained a relationship the entire time he was with Clare. But a different source told Us Weekly that this rumor is untrue, and Srugo herself denied that her relationship with Dale is anything but "platonic". Messy, messy, messy. Whether the cheating part of this whole situation is true or not, you can't help but feel bad for Clare that this supposed-to-be fairytale has come to such a swift end. Personally, I'm secretly hoping they both end up on Paradise, because could you imagine?
Now that we're a few weeks into Matt James' season of The Bachelor, Clare and Tayshia's season of The Bachelorette feels like a distant memory. But as we've all come to understand, time isn't real anymore, and it was just over two months ago that Clare and her beloved Dale sat down with Chris Harrison for a little chitchat after they ran off together in the middle of the season. As I said, time is not real.
From the moment we heard the first spoilers that Clare jumped the gun on her Bachelorette engagement, I would imagine most of us were skeptical that this would end well. It's not like couples from this franchise have a great track record of staying together to begin with, and watching it unfold, we could see these two barely got to know each other before they were calling up Neil Lane on Zoom. Turns out the skepticism was warranted, because just weeks after meeting each other, falling in love, and getting engaged, Clare and Dale have called it quits.
On Tuesday afternoon, numerous tabloids reported that the couple was spending time apart, and later in the day, Dale confirmed the breakup with a text post on Instagram. For reasons unknown, that post has since been deleted, but thanks to the high-powered technology of screenshooting, it didn't actually go anywhere. Silly Dale, the internet is forever!

Despite earlier reports that he and Clare were "on a break," Dale's statement made things sound a lot more final. And because these people work harder than the devil, Dale also spoke about the breakup to a paparazzo in New York City on Tuesday night. He said that his relationship with Clare is "not the greatest situation," and that they will "be cool" despite deciding that being together isn't the "healthiest thing for us right now."
Dale isn't sharing a lot of details about their split, and Clare still hasn't said anything publicly, but people are already coming out of the woodwork to explain where things went wrong. One source told Page Six that they had disagreements about where they would live and how quickly they would try to have children together. If you've paid any attention to this couple, neither of these issues are surprising. In their interview with Chris Harrison, Dale looked horrified when Clare told Chris Harrison that "BABIES!" were the next thing on the horizon for them as a couple. And just after their time on the show came to a close, there were conflicting reports about where they wanted to live. Clare told PEOPLE that they were "house-hunting in Sacramento", but Dale was seen touring apartments in NYC the same week. Not to be too cynical here, but were these two ever really in it for the long haul? An E! News source basically cited the same relationship issues, suggesting that Dale was worried he was rushing into something too serious. Perhaps he should have considered that before proposing in front of TV cameras, but hey, we all get swept up in the hype from time to time.
So for now, we're awaiting an official response from Clare, but if she's looking to move on to someone new, she already has her first candidate lined up. Spencer Robertson, who competed for Tayshia's heart on The Bachelorette, asked Clare to get coffee with him in an Instagram story on Tuesday after the breakup news surfaced. It's important to note that Spencer was one of the new contestants who showed up after Clare had already left, so this isn't a Pilot Pete/Kelley situation. Clare and Spencer have probably never met each other, so there's a solid chance Spencer was just feeling a little thirsty and knew people like me would end up writing about this. Or who knows, maybe he and Clare will be engaged two weeks from now—anything could happen.

And along with Clare and Dale's breakup, we have another split to process: On Wednesday morning, Listen To Your Heart winners Bri and Chris also announced that they've decided to part ways. Even if you didn't watch LTYH (congratulations, you have standards), you'll appreciate this: Chris and Bri were the couple who performed during Dale and Clare's weird date before they peaced the f*ck out, and were also supposedly supposed to perform at their wedding. So I guess that whole situation really was cursed, huh? A sad day for Bachelor Nation, but there's something really poetic about the simultaneous demise of these two relationships.
In the end, I'm kind of sad for Clare that her latest Bachelor journey ended in yet another round of heartbreak, but maybe Spencer will come along to save the day. In the meantime, I'm fully expecting to see Dale on Bachelor in Paradise this year, and he'll probably have marriage plans with three different women by the second week. And as for Bri and Chris, I probably won't ever think about them again, but I wish them all the best with their music careers. After all of this grim relationship news, maybe wasting years of my life on dating apps doesn't seem so bad after all.
Iamges: ABC/Craig Sjodin
Clare And Dale Are House Hunting, And We Have Questions
As we've seen in the last month or so on The Bachelorette, Clare Crawley and Dale Moss are not like, the most calm or measured people in the world. After Chris Harrison's hard-hitting exit interview on this week's episode, these two soulmates won't be gracing our television screens anymore (sad!), but did you really think they were just going to stop being extra? Seriously, did you? Of course not! This is Clare and Dale we're talking about. Just two days ago, we watched Clare exclaim that she's ready to have "BABIES!" with a man she's only known for a few months, and these two aren't just going to fade away now that Mike Fleiss is done with them.
View this post on Instagram
On Wednesday, the happy couple did an exclusive interview with People, where they discussed some of their future plans together. Clare's quotes about her fiancé are predictably upbeat—she calls him "the yin to my yang," and says that this is the happiest she's ever been. Likewise, Dale said that Clare "lights a fire in me that I was missing for so long." Considering they got engaged after like, two weeks of knowing each other, nothing that surprising. In the article, they also discuss their current living situation, which is where things get interesting. While they haven't moved in together yet, People says that they're "house-hunting" in Sacramento, because Clare needs to be able to take care of her mother. Clare adds that "Dale understands and respects" that it's important for her to be in California, and that "he told me, wherever we are, that's home." Great, so that's settled; Sacramento it is!
But later in the day on Wednesday, The New York Post reported that Dale was spotted late last week "house-hunting" in New York City. Excuse me? Dale, WHAT IS THE TRUTH? According to the report, Dale toured properties with his broker, who just happens to be Ryan Serhant, star of Bravo's Million Dollar Listing: New York. Hmm. How convenient that one reality star is showing properties to another reality star, and the details just happened to make their way to a tabloid! I hope Dale's publicist is getting paid extra this week.
The report from the Post even included the details of one of the listings they toured, a Lower East Side apartment that's priced at a casual $6.5 million. I'm sorry, but how do they have this kind of money? Dale never made it off the training squad in the NFL, and I'm pretty confident that Party City and diaper bag modeling gigs don't pay seven figures. I'm not trying to be a hater, but I do not understand where this kind of budget is coming from. Serhant even gave a comment to the Post, saying that the apartment's terrace makes it a good fit for Clare and Dale, because "they both really want outdoor space." Uhhh, I want outdoor space too, but that doesn't mean I'm suddenly a millionaire. This really will keep me up tonight.
But going back for a second, what happened to house-hunting in Sacramento? Maybe they're trying to be bi-coastal, but am I supposed to believe that these two can afford a multimillion-dollar apartment in New York City, and then can also buy a property in California? Sorry, but I refuse. Nobody gets that rich from spending three days on TV. Do they? Actually, hold that thought—I have an application to fill out.
So I guess we'll have to stay tuned to see where Clare and Dale end up. So far it looks like the choices are Sacramento, NYC, or broken up six months from now, but only time will tell. In the meantime, please join me in fully stanning Tayshia.
Don't miss out on anything happening in Bachelor Nation. Subscribe to our weekly newsletter here. 
Images: ABC/Craig Sjodin; clarecrawley / Instagram
The Best 'Bachelorette' Recap You'll Ever Read: Tayshia's Turn
Hello, friends! And welcome to the first recap of Tayshia's season of The Bachelorette. We've ditched Clare and now we finally have a lead who's willing to lead on 25 men for our entertainment and their humiliation. You love to see it. You may notice I'm not your regularly scheduled recapper, but Ryanne has a rich and busy personal life with things to do and people to see, and I have a full wine glass and a blank Google doc. But don't worry! We have but one mind when it comes to The Bachelor franchise. Well, except for her opinion about Clare which I thought was absolute, well-articulated trash. It's okay to disagree, I still love you, Ry! Anyway, shall we dive right in?
We begin with the men continuing to be sore losers while they wait for "the new girl" to show up. Blake looks like he's wondering if he can get all $5.95 back for the Alzheimer's book he bought.
Tayshia walks in with some fresh new highlights and the guys seem excited that she's the new Bachelorette. They don't immediately jump up and ask to steal her for a sec and she doesn't immediately bite their heads off for no reason, so I'm already feeling like this is an improvement. Tayshia gives a breathy speech, talking about how she just wants to have a "bomb-ass summer." Tayshia! This is not Paradise, you're here to find love. Also, I hope that by "bomb-ass summer" you mean enjoying a generic brand popsicle on a partially deflated unicorn float, because otherwise I thinkkkkkk you're going to be a bit disappointed in the service La Quinta has been providing. 
The men finally begin to pull her aside so they can get to know each other. How embarrassing for Tayshia that Riley tells her he has a real job as an attorney after she just used every euphemism she could come up with to tell him that she gets paid to post about tea that makes you sh*t your pants.
Or deodorant.
Tayshia also talks to a guy that refers to himself as "the weirdo in the turtleneck" which makes my job easier because he just came up with his nickname for me. Just as they're starting to chat, Chris Harrison shows up and says, "I know you're having a great time, but I have to tell you everything is about to change." 
And just like that, I bet the men who were so happy to talk about how amazing Tayshia is 10 minutes ago are now whispering to themselves "that b*tch thinks she's too good for us."
The weirdo in the turtleneck runs in to report that there's a "big-ass limo looking like it's full of men." How does a limo look like it's full of men? Is it waving a flag covered in dicks? There is no way to actually tell that this limo is full of dudes. For all Turtleneck knows, it could be filled with puppies wearing berets. 
Okay fine, it was men. The first guy that steps out is Spencer, who walks right into the group of guys and says, "Which one of you scared away Clare?" Wow, shots fired. Blake looks like he wants to throw his Alzheimer's book at Spencer's head. 
Another guy named Noah brings a stethoscope and makes Tayshia listen to his heart. "It's beating!!" Yes, Tayshia if it wasn't beating this would be Weekend at Bernie's, not The Bachelorette. I'm actually wondering where this guy got the stethoscope. That mustache makes me think he's not really a doctor, so did he rip it off the producer who did his COVID test or steal it from his niece's doctor kit before he left home?
After meeting all the new guys, Tayshia comes back into the house and Spencer immediately steals her away. The guys look like they are ready for their second mutiny in as many weeks. 
Kenny, the boy band manager, pulls her aside to chat and tells her that he books bands at a music venue. Ohhhhh okay. So the producers were just trying to humiliate him with that job title then. That tracks. 
The guy in sneakers tells Tayshia, "You had me at bomb-ass summer." Have you ever heard anything so romantic in your whole life?! I think he stole that line from the first draft of Jerry Maguire. They were thisssss close to making it that instead of "You had me at hello." 
I can't stop staring at Tayshia's teeth. They are SO white. I wonder if she got them as a part of her job in "the lifestyle space."
The night is coming to a close and the producers Tayshia decides to give her first impression rose to Spencer. Tayshia then tells the men that she knows the love of her life is in the room, and instead of having a rose ceremony she would like to "continue all their journeys." 
My dog and I looking at Chris Harrison when she says this:

And CHRIS SAYS NOTHING. The inmates are officially running the asylum.
Interview With Clare And Dale
Friends, if you thought you were going to get through tonight without hearing about the low standards Clare has in a mate, you were dead wrong. 
Clare sits down and flashes that giant CZ ring at us (what? You thought it was real? Like Neil Lane is just lying in a bathtub of diamonds to FedEx at Clare's every whim?). Chris tells us that Clare's engagement is "all everyone is talking about" during the most dramatic election of all time. 
Chris says "we're going to get answers tonight." Chris! You are not an investigative journalist and this is not Spotlight. Stop acting like you're not going to just lob them a softball question with absolutely no follow-up or even a quick Google search that I'm sure would expose their lies. It's fine. We all know you sold your soul to Mike Fleiss and we've accepted it. No need to pretend any longer. 
We have to listen to Clare continue to tell us that she never had a man show up. 
You mean like this, Clare?
She says that Dale has continued to show up for her every single day since they got engaged. Of course he has, Clare! It's only been 60 days! I once showed up for my coffee cart guy 60 days in a row. It's not that hard. But then you know what happened? They opened up a Starbucks and I ditched him. For your sake I pray they don't open up a Starbucks near Dale! 
Clare and Dale swear they did not talk before the show (sure, Jan) and then she says that she knows her dad would be proud of this relationship. Oh, RIGHT. Where's that DVD he left you, Clare Bear?! I would bet all my leftover Halloween candy on the fact that The Bachelorette is not above exploiting a dead man's last words. You heard it here first—we WILL see this tape before the season ends.
Before we leave this all-too-awkward interview, Clare just has to tell Chris that babies are next! I think we can all assume that Clare takes her "birth control" out of a Tic Tac box every single night, no?
View this post on Instagram
Tayshia's Group Date
Tayshia actually shows up to her group date, which is already an immediate improvement over Clare's group dates. She tells the men to strip because they are going to be playing a fun little game of water basketball. 
What I imagined Kenny taking off his shirt would look like:

What it actually looked like:

Tayshia makes the men get into Speedos and somewhere at home Yosef is composing a note to the network where he calls Tayshia a tramp and an unfit mother. I will say, there's something about the milky white upper thigh of a grown man that I find very unsettling. I'm not quite sure why we need to keep seeing them, but if that's what does it for these women, then who am I to judge?
At some point during this sad display of athletic prowess Spencer takes an elbow to the mouth. Tayshia goes over to take a look and exclaims, "that's a lot of blood!" about an injury that produced less blood than a pimple I popped last week. Maskne is real, people. 
Back at the house, Jason is a mess. When the very thoughtful anesthesiologist asks him how he's doing, he tells him he's hanging on by a piece of floss. Wow. Profound. That's going right into tonight's diary entry. 
On the night portion of the group date the men sit around a giant trophy, and I feel sad for whatever low-level producer had to risk catching COVID to go to the Dollar General and pick that up for it to go immediately in the trash in 30 minutes.
Spencer takes Tayshia aside and shows her his lip again, as if it's a serious injury. And this right here, friends, is why women are the ones who have to give birth. 
Jason decides he has to leave because he still has feelings for Clare. He goes to Tayshia's door and tells her that she deserves someone amazing but he's gotta skedaddle. Man, for someone who just two weeks ago said his exes would describe him as cruel and unfeeling, he really comes out of this smelling like roses, am I right?
One-On-One Date
Tayshia picked the weird guy in the turtleneck for her first one-on-one date of the season, and this is when I learned his name was Brendan. Tayshia shows up with two horses and looking like she wants to cosplay that scene in The Parent Trap where Dennis Quaid tries to tell Lindsay Lohan that he's going to marry a 26-year-old. I'm into it, honestly. 

They start trotting their horses around the little resort pool and then they roll up on Chris Harrison making some margs. He offers them some and then full-on sprints to the next location. It looks like someone at ABC finally realized that Chris gets paid way too much for 30 seconds of airtime a season and is making him earn his paycheck. I fully support this. 

It's cute, but Brendan would really just like Chris to f*ck off. 
Nighttime Date
At the night portion of the date Brendan tells Tayshia that he's been divorced. She tells him that she has also been divorced and they feel connected. Well, I guess it's a less tenuous connection than "both our parents hitchhiked!" so maybe they'll at least make it longer than Dale and Clare.
Tayshia is clearly very into Brendan and gives him the rose. They go outside for fireworks which, on the scale of Bachelor dates, I would say falls above "performance by the winners of Listen to Your Heart" but below "line dancing at a bar".
And that's all for this week. Ryanne's back with the recap next week so if you hated me, no need to say so in the comments. My mental health is already hanging on by a piece of floss, thanks!!
Don't miss out on anything happening in Bachelor Nation. Subscribe to our weekly newsletter here. 
Images: ABC/Craig Sjodin; Giphy (5); Tayshia, thebachwintergames, bachelorettewindmill/ Instagram
The Best 'Bachelorette' Recap You'll Ever Read: Is Dale… Okay?
Hello, all my cool cats and kittens! Welcome back to another wild week of The Bachelorette! I know anxiety is at an all-time high right now as we wait to see if our democracy will crumble beneath a very orange man's feet, BUT I appreciate you all mustering up the energy to watch Clare doodle Dale's name in her diary for one more week. We're all in this together.  
Speaking of Clare, last week's episode ended with Clare straight-up refusing to hand out a group date rose like I've been straight-up refusing to wear a bra to my Zoom meetings. Her reasoning for this was that her connection with Dale is more intimate than the ones she has with the other men in the house and she didn't want to give out a rose if she didn't mean it. Honestly, I believe her. I've seen her smell Dale's jockstrap like it was a pumpkin spice Yankee candle at a fall holiday sale. If that's not evidence of delusion love then I don't know what is!! 
Clare ditched the group date early to go snuggle up to more of Dale's dirty laundry leaving the men to begin planning their hostile takeover.
THE MEN AFTER LAST WEEK'S EPISODE:


Which brings us to this week: Chris Harrison pops by Clare's suite to casually ask her wtf she thinks she's doing. He says the men aren't happy and that's a really nice way of saying that they've constructed Clare and Dale voodoo dolls out of the hotel's complimentary soap and stolen hair follicles from Dale's razor. 
I am completely enraptured by Clare trying to explain her connection with Dale. She's like, "he's everything I ever wanted in a man!"and, to be fair, she did describe a stock photo of a human man at the beginning of the season when Chris asked, and Dale is a stock photography model. She asked, ABC delivered!
Chris starts grilling Clare about if the two of them had a relationship pre-production. Clare says she never met Dale in real life, she just stalked him on Instagram before the show, and that is the most 2020 thing I've ever heard. 
CLARE: So, I think I need to halt with production and pursue the guy who posted a shirtless selfie on Mother's Day.
CHRIS HARRISON: Congratulations, we are so happy for you!
ALSO CHRIS HARRISON:


I think my favorite part about Clare revealing her feelings for Dale is that Chris is going to have to actually earn his paycheck for once. Not only does he have to plan a romantic evening (and potentially a proposal!), but he has to face a mob of angry men in skinny jeans. I feel for his predicament, I really do. 
Chris tells the guys there won't be a rose ceremony tonight—there might not be a rose ceremony for the rest of the season—and the look of absolute horror and despair on the faces of these men as they watch their future Instagram sponcon deals go up in flames will sustain my life force for years to come. 
Chris pulls Dale aside and tells him that the final rose is his if he wants it, and I can't tell if he's alarmed or not. I feel like maybe she should have had this discussion with Dale before canceling the rose ceremony, but maybe that's just me. 
Alone At Last: Clare & Dale Go On A Date
Clare is here to remind us that she's a rule breaker and she's wearing that red dress of sin to prove it. Meanwhile, Dale walks out in looking fresh as hell in that black suit, and my breathing just audibly hitched. I'm starting to get why Clare was willing to break contract and risk ABC's wrath. Damn, that man is fine. I mean, let's be honest, I've blown up my life on numerous occasions for men whose idea of romance starts with showing me "the views" from their rooftop and ends with them asking for a BJ on said rooftop. So, like, you do you, boo boo. 
Okay, hold up. They haven't even had a one-on-one date yet?! I just assumed they had, but I guess the two hours she held him hostage on the last group date didn't count.
We find out that they have more in common than just a desire to see each other naked, their parents were both hitchhikers! This feels like grasping at straws, but I'll let them have it, I suppose. 
It's fascinating to watch the two of them try to describe their connection because they truly can't. They keep talking about each other's auras and how they "feel so much" for each other but then cannot describe one single quality they like about each other. I've seen girls waiting in line for the bathroom who have more in common with each other than these two.
CLARE: When I go to bed I think about you
Clare, please, we don't need to hear any more about your sexual proclivities! We already heard all about your kink for using Dale's pants as a pillowcase. Enough. 
Oh my god is that… Bri and Chris from Listen To Your Heart?! At first I was like "who the f*ck are these people?" and then that scarf blew in the wind and I knew. So, I guess their careers are really taking off now. Imagine if ABC promised you a record deal and a cross-country tour and then this is the biggest audience they've played for since March. How very bleak.
Enamored with each other, Dale and Clare take their horny asses back to Clare's room. Are they going to bang?! Just like that?! This isn't even a Fantasy Suites date! Chris is going to spontaneously combust from all the rule breaking, I swear. 
Cut to the next morning and Clare's dress is on the floor, which I guess is supposed to mean that the two did, in fact, bang. I mean, at least it looks like it was a good lay? Dale's got lipstick all over his face and Clare's fake lashes are all askew. If that's not evidence of a wild night of missionary with the lights left on, then I don't know what is!!  
Lmao these dogs waiting for their hoe mom to come home. My dog has never felt more seen. 
At this point, Clare's dogs deserve a happy ending #TheBachelorette pic.twitter.com/9KbF6DftRX

— 🌹 (@tvgoldtweets) November 6, 2020
Dale says he didn't expect for things to happen this quickly. He was only expecting an over-the-pants handie, not full-blown intercourse. You and me both, buddy!
Chris Harrison checks back in with Clare and I'm just glad she finally changed out of that silk robe. I was worried she was going to spend the whole day posted up like the Wife of Bath, smoking after-sex cigarettes and looking longingly at Dale's Instagram feed. She starts recapping the night for Chris and you can tell he's skeptical at Clare's recollection of events. He's like, "did he say he loves you or did he just post a heart emoji on Instagram?" The distinction is important, Clare!  
Okay, I feel like they are assuming A LOT in this conversation. Namely, that Dale is ready to propose. Like, has anyone told Dale that the next stop on this crazy train is a proposal? Cause I'm pretty sure he thought this was like a Cassie/Colton situation where they could just sleep together and leave the show with loose labels for each other. 
The Group Date
The group date for this week is just going to be one massive dumping of all the men. I guess not for all the SkinnyGirl margaritas in the world could Chris Harrison be bribed to face this crowd one more time, so Clare has to put on her big girl panties and do it herself. I'm positively giddy with excitement. 
Clare tells the men that she's running off to be with Dale, and this proclamation is met with dead silence. It's like that moment in Bring It On where Torrance drops the Spirit Stick: dead silence and then strangled sobs of abject horror. 
ME, WHISPERING TO MY DOG: run, bitch!
For the most part the men seem pissed but accepting of her decision. They ask if she had a relationship with Dale before the show and she denies it. I can tell they want to be angrier with her, but know they don't have a real leg to stand on here. She says it was love at first sight, she supposedly played by all the rules, so how can they fault her? Then Kenny the "boy band" manager (and I'm using air quotes here because managing talent best known for their performance at the local bowling alley in Kenny's hometown does not a boy band manager make!) starts demanding apologies from Clare and it's like, okay, I can't take not one more white guy asking for an apology this year. I know it's kind of sh*tty, but she made her decision and that's it. I'm tired of women having to defend not wanting to spend time with men. She doesn't owe you ANYTHING, Kenny, especially not her time or her emotions. 
Blake is also upset at this turn of events. He says that he's just disappointed that he invested so much time into his relationship with Clare and it's like, you put your life on hold for three weeks, sweetie. Come on. I've seen your Instagram, Blake, you've taken longer vacations to Tulum. 
The Proposal
For those of you who didn't come into this recap having actually watched the episode: Yes, you read that right. THE PROPOSAL. We are getting a full-on final rose ceremony even if it kills Chris Harrison (and by the looks of his rapidly graying temples, it just might!). 
The cameras pan to an isolated Dale, who is contemplating if the sex was worth all of this. Honestly, I'm not sure, bud. Chris Harrison sits down with Dale to tell him that Neil Lane is on speed dial, ready to air lift some of his last-season diamonds onto the La Quinta property any minute now. On another unrelated note, he asks Dale to blink once if this is a hostage situation. Y'all, the look Dale is giving Chris Harrison right now is truly priceless. I can only imagine he gave a similar one when his agent approached him with that Party City deal. 
View this post on Instagram
Clare worries Dale might not propose and she should be worried. This is moving pretty fast, even by Bachelor standards. She makes a bold proclamation that she always gets left waiting at the altar and it's like, um, are we just not going to talk about Winter Games ever? Her French Canadian lover proposed to her on "After the Final Rose" so, like, Clare you're lying. ABC, roll the tapes!
Clare shows up to the final rose ceremony and I'm suspicious of her dress choice. Why is it white? Is she about to throw in a surprise wedding ceremony too?
Okay, why is Chris Harrison walking towards Clare and not Dale?! The closer Chris gets to Clare the more she looks like she's about to have a 2007 Britney-level meltdown in front of the cameras. She's like, "are you here to devastate me??" and Chris just cackles. 
CLARE RN:


Okay, that was so cruel of him. You know that was payback for making him have to lift one additional finger and I feel like that's only the start of his revenge plan.
Oh god, Dale came! And he doesn't even look lost or anything! This is a good sign, Clare. 
CLARE: From the moment I met you, you were everything I ever wanted in a man. You're strong, you're kind, your Instagram is fire—
DALE: What?
CLARE: What?
Smooth, Clare. Real smooth. 
Dale's up next and it sounds very much like he's going to propose and this is so f*cking wild, y'all. They are strangers! Like, what! Is! Happening! What's more wild is that after Dale gets down on one knee, Clare thanks him for showing up to the rose ceremony. I'm DEAD. The bar is so low here. Girl. 
Dale proposes, Clare says yes, and before they even get to pop a bottle of champagne ABC is already hauling out Tayshia from behind a bush, ready to shove her into a cocktail party with Clare's sloppy seconds. I guess that's all the happy ending they're willing to film for the contestant who committed Bachelor treason. Ever happiness to you both, though!
The Rose Ceremony
Yes, for those of you who didn't watch the episode, A ROSE CEREMONY. Back at the hotel, the men are still feeling really down. They took off two weeks of their life for Clare! They could have been under strict quarantine at home binge watching Criminal Minds in its entirety and sending "u up?" messages that lead to nowhere to girls in their DMs! Instead she gifted them with a lavish vacation, free alcohol and publicity for whatever brand they're going to promote on their Instagrams after this, and even threw in a little bit of tongue for a select few. How dare she treat them this way!!
Just as their spirits are truly about to break, Chris Harrison swoops in to tell them to buckle up, bitches, because they have a backup plan and her name is Tayshia. Well, technically, he just says that "someone" will be taking over Clare's spot as Bachelorette, so for all we know it could be the front desk girl. Chris tells the men they have six hours to forget Clare's name, get dressed, and get emotionally ready to tell a new woman about how bad their parents' divorce f*cked them up. Ready, set, break!
Jason, the guy who was forced into an intimate therapy session with Clare, looks ill at the prospect of having to show genuine human emotion to one more woman in his life. Another guy is worried that he won't be able to "turn off" his feelings for Clare. The fact that I cannot even remember his name means he definitely did not receive enough air time to have even spoken to Clare more than three times, let alone form an "intimate" connection with her. Seriously, who are these guys kidding? Of course they're staying. 
Chris: "Can you get over that lady that you knew for 6 days?" #TheBachelorette pic.twitter.com/A5R8glpz2o

— Stephanie (@scde_de) November 6, 2020
Well, well, well. It looks like every single man decides to stay! Color me shocked. I guess they're really focused on finding love followers. 
Though the suspense must be killing the men, the episode ends with Tayshia stepping out of the limo and walking into her doom the rose ceremony. We'll have to wait until next week to see which of the men has one too many spritzers and drunkenly calls Tayshia Clare at the next rose ceremony. Until then!
Don't miss out on anything happening in Bachelor Nation. Subscribe to our weekly newsletter here. 
Images: ABC/Craig Sjodin; Giphy (3); @thesnatchelor /Instagram (1); @tvgoldtweets /Twitter (1); @dalemoss /Instagram (1); 
The Real Reason Why Everyone Hates Clare As The Bachelorette
This year has been a year for polarity, but perhaps nothing has been more polarized in pop culture than Bachelor Nation's views on the latest Bachelorette, Clare Crawley. I've spent the last three years of my life as a dedicated member of ABC's cult. I watch every Bachelor/ette season, every godforsaken spin-off, read the think pieces, write the think pieces, deep dive into every contestant's social presence, buy into every Ponzi Scheme past contestants are pushing on their IGs, and just generally find myself enmeshed—almost against my will—in Bachelor culture. (Keith Reinere could have taken some notes from Mike Fliess on How To Build A Cult Following 101). Which is why I feel qualified in answering the question that seems to be on everyone's minds since last Tuesday's episode: why does everybody hate Clare?
When it was announced last spring that Clare was going to be the newest Bachelorette I felt… fine about it. I didn't watch Juan Pablo's season because it was a blight upon humanity which should never have seen the light of day, and I didn't watch Clare's stints on BiP either, as I'm pretty sure that was when I was still young and hopeful and had some semblance of a social life. I did watch her on Winter Games, but had no real lasting impressions of her. I liked that she was older but I didn't like that the franchise had given her so many chances already. Now that we're three episodes into The Bachelorette, I still just feel very fine about her. I'm not actively rooting for her like I was with Hannah B, or enviously jealous of her like I was with JoJo, or overly impressed with her like I was with Rachel, but I'm not ready to filet her character on the internet like I'm a chef at Benihana either. 
The internet seems to have three major points of contention with Clare: one, they're outraged over the nude dodgeball game; two, they think she's leading the men on; and three, they consider her "super immature" for having an immediate connection with Dale. I don't really get the hate over the naked dodgeball game, because humiliating contestants on national television is sort of ABC's thing. If anything, I found it refreshing that a female lead had the audacity to ask men to put aside their own pride for her pleasure. As for the second point, it's completely normal, especially for the Bachelorettes, to form early attachments with front-runners. And in terms of "leading the men on" I'm not convinced that ABC isn't giving Clare a bad edit on purpose. There are rumors that production forced her out, so who's to say that the footage we're seeing isn't heavily edited to build up resentment towards Clare and excitement towards Tayshia's takeover? 
I think the real reason people hate Clare so much has to do with the way she plays the game. Normally, Bachelorettes pick a front-runner early on (no really, it's a trend that the recipient of the first impression rose goes on to win the whole thing) and then spend the rest of the season testing their connection with that person by pursuing other people in the house. That makes the process sound mature and elegant and like there's not a lot of puffy-eyed confessionals that will eventually be embalmed for all eternity in the form of a viral GIF. But here's the thing: Clare's not playing the game like a Bachelorette would, she's playing it like a Bachelor would.
Let's look at the evidence. Clare is decidedly a rule breaker. She skips half a group date when she doesn't feel like going, she spends hours of other group dates exchanging hickies with Dale, she sent a guy home for not knowing enough about her on the first date, and it's rumored that she leaves the show after only three weeks with one of the men from her season (in case you don't have working eyes or ears and have been living in an underground bunker, SPOILER, it's Dale). So, yeah, Clare breaks the rules and we hate her for it. But why do we hate her for it exactly? 
When Colton decided to leave his season after the fantasy suites for a woman who seemed decidedly less interested in him than he was in her, the internet, while poking fun at him a bit, ultimately declared his gesture romantic. He was a go-getter. He went after what he wanted. When Arie ditched Becca after his proposal to her to pursue Lauren B instead, he was vilified at first, yes, but now that they're married and have a baby and an Instagram for that baby that doesn't at all feel like a cry for help or a certain descent into madness (seriously, someone check on Lauren, those captions worry me), Bachelor Nation has forgiven him. Here again, his gesture was ultimately written off as romantic. Ben Higgins broke one of the cardinal rules of The Bachelor by saying "I love you" before the final rose to not one, but TWO women.  He remains a beloved member of the franchise. So, why are we vilifying Clare for breaking the rules of her own damn season when Bachelors have been doing it for years?
The bottom line is this: Clare isn't twentysomething years old. At her age, she's been dating for roughly 15 years, so she knows what she's looking for and what she isn't looking for. To put things into perspective, the average age of ABC's Bachelorettes is 27, and before Clare there had only ever been two Bachelorettes over the age of 30. I'm not saying age determines everything, but I do feel like women in their 20s are more likely to play games and put up with bullsh*t than women in their 30s (especially their late 30s). I know at 28 I'm exhausted from swiping and casual dating, and yet, when I'm drunk I still call an ex-boyfriend who has ghosted me on no less than six different occasions. If I'm tired, I can't imagine how I'd feel in 10 years at Clare's age.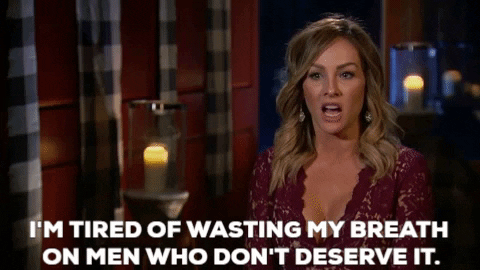 I think because of her age we expected her to be desperate for love, a doormat for ABC producers to walk all over, and Clare's proving to be anything but. She's challenging the men to take stock of their emotions and negative relationship habits through therapy. She's asking them to step outside their comfort zones (and clothes) simply for her pleasure. Selfish, unhinged, demanding—we vilify her for acts that we'd tolerate from male leads.
When it comes to the Bachelorette, we want a strong woman, but we still want her to play by gendered rules. Be strong, but not pushy. Be in love, but not head over heels. Show attention, but don't play favorites. Clare might be breaking ABC's rules, but she's also breaking ours. I'm not declaring Clare my personal favorite Bachelorette, and I'm not saying she's a feminist icon or above critique, but I am saying that we should question where this hatred for her is coming from and why we're not ready for her kind of Bachelorette. 
Don't miss out on anything happening in Bachelor Nation. Subscribe to our weekly newsletter here. 
Images: Giphy; @tvgoldtweets/Instagram (1)
The Best 'Bachelorette' Recap You'll Ever Read: There's About To Be A Mutiny
Welcome to Hell week three of Clare's season of The Bachelorette! It feels strange that while our democracy is rapidly crumbling beneath our feet and every day our reality comes this much closer to being a plotline from season one of The Handmaid's Tale, that we should give a sh*t if any of the C-string former professional athletes on this season will be able to tolerate Clare for another group date, but alas, here we are. I've always felt like the end of the world would consist of one final rose ceremony, and it's nice to know I haven't been proven wrong!
Last week, Clare decided that dates were soooo 2019 and performative therapy sessions were more the vibe for 2020. And you know what? She wasn't wrong. She spends the majority of the episode trying to coax out some semblance of human feeling from the men, and when that fails, decides to spend the rest of her time breaking CDC guidelines with Dale in a corner. 
And that brings us back to the rose ceremony! Yes, we're still doing the rose ceremony. The men, despite being emasculated several times on national television, still appear to want to spend time with Clare. I'm sure that has everything to do with Clare's sparkling personality and nothing to do with the bleak quarantine existence waiting for them when they get home. Carry on. 
RILEY: You have to show something that she likes for you to get time with her:
ME: Hmm, have you tried holding up a picture of Dale? I hear that works. 
While the rest of the men are still playing along for the potential Instagram followers, Yosef has had enough. He confronts Clare about the naked dodgeball game, and it's clear this isn't his first rodeo when it comes to verbally accosting women. The funny thing is he's claiming this meltdown is all about Clare and her "raunchy" humor, but I think it's more about being asked to put aside his own pride for a woman's pleasure. Which tracks because I'm pretty sure the only thing Yo Yo has ever done for a woman's pleasure is to never call her again. 
YOSEF: I've given up a lot to be here
CLARE: Well, my mom is dying so—
YOSEF: Can I finish?
Yoooooo Yosef is a dead man walking. I can't believe he just brushed off her dying mom comment and still thinks he has a leg to stand on. He tells Clare that she's immature and classless and he expected a lot more from someone as old as her, and I'm surprised he hasn't combusted into flames from the combined channeled hostility of every woman in America watching this right now. 
I love that Yosef is like "I love women, I have a daughter" and then calls Clare disgusting for being fine with her sexuality. Look, you didn't get the humor of the dodgeball date. It's clear you're uncomfortable with nudity and I'm sure that has nothing to do with your tiny peen. We get it. So, GO HOME ALREADY. Don't be on this show.
Thankfully, Clare decides to put us out of our misery and kicks him to the curb. Yosef, the physical embodiment of class, politely accepts his dismissal and goes on his way. LOL KIDDING! Clare tells him he's out and he proceeds to follow her around the complex hounding her with insults. But I'm sure your daughter is more ashamed of the mild nudity, not watching her father verbally assault another woman. 
Clare is visibly upset and is comforted first by Dale, who acts very gentlemanly and gallant that is starts to make up for his ham sandwich personality and that tiny chain he always wears, and secondly by Chris Harrison, who is very much thinking he does not get paid enough for this sh*t. 
CLARE: He called me 40!!
CHRIS: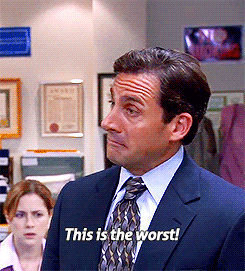 Clare tells us that she's not up for further conversation, but she is up for eliminating more men from her life, and I get it. Cutting people out of my life is a form of self-care I've been practicing since 1992. We all do what we can during these trying times!
Rose ceremony rejects: Blake, Garin, and Tyler S .
So long, boys! I'd say see you in Paradise, but I'm pretty sure BiP is about to consist of a Zoom green screen and BYOB wine coolers.
The Group Date
After the rose ceremony, the men are still reeling from the Clare/Yosef showdown. I get it, boys. It's hard to process when open displays of toxic masculinity and blatant aggression actually have consequences.
Clare starts the group date off by doodling Dale's name in her journal no less than 1,000 times. She does realize that her contract requires her to talk to all the men, right? Just as she's about to start practicing her kissing on one of Dale's old Party City modeling pics, ABC brings in a little surprise for her: DeAnna Pappas! 
We're told that this "DeAnna" is a former Bachelorette whose season premiered before any of the contestants from this season were born. Wow, this is wild. In her day being on the show for the "wrong reasons" meant you weren't ready for marriage, today that means you weren't ready for marriage and you're trying to get enough Instagram followers to start a podcast. Do we think ABC had to debrief her on what a DM is?
DEANNA IN HER ABC DEBRIEFING MEETING: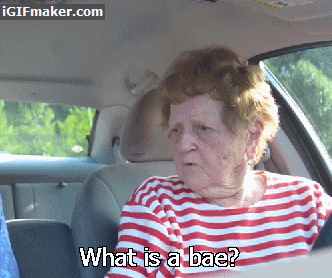 CLARE HAS DALE'S PANTS?! And she SMELLS Dale's pants?! What's next? Did she replace her essential oils regimen with hearty sniffs from Dale's jockstrap?
Oh my god, she made the men wait ALL afternoon so she and her friend could take hits of Dale's pants in her hotel suite? Clare, they left quarantine for this! Clare tells us that she is cancelling the day date portion and she says it like she just thought of it and not like it's f*cking twilight out when she walked into the room. Nice try, pal. 
Okay, Clare and Dale aren't even trying to pretend like they aren't already dating. Dale is quick to pull her aside first on the group date and they go from exchanging one-word answers to hardcore nose nuzzling to finding ways to procreate through several layers of clothes. 
Are they going to have sex on a group date?? Is this how you carry yourself with elegance, Clare? Hmm? Yo Yo, if you're watching this, shield your eyes!! 
Production allows Eazy to go investigate Clare's whereabouts but first forces him to listen to at least five minutes of heavy panting before he's allowed to knock. It's for the viewers, Eazy, you get it. Oh my god, she's talking about having to put clothes on and he's right outside?? I just screamed. Eazy walks in and the scene he takes in is honestly an ABC masterpiece. We've got a tipsy Clare trying to smooth her hair over a blossoming hickey, and Dale, who is trying to hide his chub with a strategically placed throw pillow. I mean, honestly, they deserve an Emmy for this. 
EAZY: Am I interrupting anything?
CLARE: 

I hope they're getting swabbed after this. For COVID… and other things.
We hear Clare offscreen asking production to hurry the night along so she can get back to her boyfriend Dale, and I bet her producer is wondering if it's possible to send her home at the next rose ceremony. Come on, girl! It's only week three! If I managed to find the will to wear a bra for the first six weeks of quarantine Zoom meetings, then you can do this!
Clare spends the rest of the "group" date actively avoiding the group. At one point she even ditches one of her suitors to spend even more time with Dale. Look, it's one thing to pursue an early connection, it's another to be sh*tty for no reason. Then again, emotionally eviscerating men is sort of the flex I'm going for in 2020. 
Whoa, Clare gives Dale the rose again? It's like she WANTS there to be a mutiny on her season. 
The One-On-One Date
Zach J gets the first one-on-one date of the week but I'm sure Clare will find some way to give Dale this date rose too. I want to be excited for this date, but I know nothing about Zach J except that he's a "cleaning service owner".  Then again, I don't think Clare knows much more about him, if that.
We're told that today's big adventure will be a spa day, and this makes me extremely sad. I can't believe that for the entirety of this season we'll be forced to watch  "spa dates" instead of dates that involve creative ways for the contestants to desecrate the cultures of other nations. COVID has truly taken everything from us. 
Okay, I feel like she chose this date so she could gab with another person over her feelings for Dale. She's like "Zach is giving off a weird energy" meanwhile she's the one talking about someone else the entire time. MAYBE IT'S YOUR ENERGY, CLARE.
Towards the end of the date Clare leans in for a kiss, and you can tell the moment she realizes Dale might consider this cheating because she immediately pulls back. Clare says Zach was the one to pull away and Zach says Clare was the one to pull away, but the only thing I clearly remember from that moment is Zach grabbing her by the neck forcefully and me making shocked eye contact with my dog at his audacity. 
Look, I get that he's frustrated by Clare's mixed signals, but there's really no excuse for the way he grabbed her just then. And him storming off in those slippers of his is making it even harder for me to sympathize with his plight. Sorry, Zach, it's a no from me, dawg. 
Clare uses the kiss that wasn't a kiss as an excuse to get out of going on another date with someone who isn't Dale. Not only does she refuse to go on the date, but she forces Chris Harrison away from his Skinny Girl Marg to go dump him for her. 
ZACH: So, here's what happened.
CHRIS: Yeah, I don't need to hear the details, man. 
He really doesn't, Zach! He barely gets paid enough to hear details about Clare. 
The Second Group Date
I guess Clare decided to put on her big girl panties today and fulfill the terms of her contract, because not only is she going on the group date, but she didn't even try to smuggle in Dale! Progress! 
For this group date the men are challenged to perform at a live comedy roast, and by "live" they mean in front of the hotel's cleaning staff and the other half of the men on Clare's season. So, I guess Dale will be joining us for this group date. Touché, Clare. Touché. 
Okay these guys look a little too smug writing out their jokes. I'm worried they think reposting a viral meme without giving proper credit is "comedy."
Dale quickly becomes the butt of every man's joke. Their punchline? That Clare… likes him? Oooh, sick burn, boys! Bennett uses his roasting time to enact a smear campaign against Dale, the likes of which have not been seen since his senior year at Harvard when the social chair of his frat forgot the lavender extract for the cocktails at their rush event. You, sir, are on his list!

That "zing" will live in my nightmares. 
Wow, Clare got dressed for the cocktail hour and actually wants to talk to the men? Color me surprised. She grabs Bennett first and it's quickly established that she's not interested in learning any intimate details about Bennett, she really just wanted to grill him about Dale. To his credit, Bennett does try several times to steer the conversation away from Dale, but to no avail. And Bennett's not the only one she does this with! Clare grills every single man at the cocktail hour about Dale, and I'm starting to understand her motivation for attending this group date now… 
It's at this point in the episode that the men are realizing that Clare has clearly already picked a winner and there's no real purpose for them to be on the show anymore. You know, aside from the free vacation, unlimited pool and sun access, the free-flowing alcohol, and promotion of their Instagram handles. But, you know, SHAME ON YOU, CLARE, FOR TORTURING THEM LIKE THIS!!
Just before the episode ends, we hear Clare talking to a producer and she lets slip the word "fiancé" in reference to Dale. So, is she already engaged?? Or is she just manifesting this engagement energy? If they're already engaged, then are we even doing here, ABC?
And with that existential question, I'm outtie! We'll have to wait until next week to see if the men are able to pull of a successful mutiny and secure themselves a new bachelorette or, at the very least, they come up with some sicker burns for Dale. Tbh I'm not hopeful for either. Until then!
Don't miss out on anything happening in Bachelor Nation. Subscribe to our weekly newsletter here. 
Images: Giphy (4); @thebetchelor /Instagram (2); ABC (1)
Did Clare Crawley Go To Prom? An Investigation
In case you haven't been tuning into The Bachelorette(s?), Clare Crawley has basically been walking around with one giant-ass target on her back ever since she let her lady boner fly high the second Dale stepped out of the limo. In a matter of two 2-hour episodes (equating to like, 36 minutes of airtime when you take out the commercials), her suitors have been chastised for not stealing her away quick enough, forced to relive their childhood traumas, and turned into sexual pawns in a game of strip dodgeball. 
Needless to say, this week's episode left a sour taste in the wine-ridden mouths of Bachelor Nation for many reasons, but one in particular has led to yet another Internet debacle after Clare's chat with Chasen (and don't ask me to put a name to a face, because with a name like Chasen, all else becomes irrelevant).
During yet another riveting round of "why am I so unlovable?", Clare Crawley, a 39-year-old future Housewife of Sacramento, told Chasen she felt "invisible" in high school and that she never attended her prom after he admitted to being a high school hermit himself. And I repeat, the words, "Nobody even knew who I was in high school," came out of her mouth. Mind you, this is no sweet, doe-eyed Desiree Hartsock we're talking about. Clare might be batsh*t crazy, but the bottom line is she's hot, and would've easily won the senior superlative for "Most Likely To Become A MILF." 
In the context of the episode, the prom comment wasn't that important, and would've quickly been forgotten if not for the resulting social media controversy. That's right folks, we've got a #PromGate on our hands. For something so dumb, this story has a surprising amount of plot twists, so let's break down the (un)important question at hand: DID CLARE CRAWLEY GO TO PROM?
The controversy was ignited when, after the episode aired, one woman got word of Clare's confession, and her ears perked right up. She took to Instagram to post photos of her husband at a school dance with his date: the one and only Clare Crawley.
The original post has now been deleted (you'll see why in a minute), but the caption of the post read, "My husband took @clarecrawley to senior prom, @clarecrawley you went to prom. #bachelorette #clarecrawley #seniorball #1999 #hothusband."
Everything else aside, mad respect for the #hothusband hashtag. Power move. Truly, messy social media behavior doesn't get much better than this. But here's where it gets even better. Clare quickly got word of #PromGate and did some damage control by responding to another person claiming she'd been "exposed" with an articulate explanation of what really went down. 
She said, "Lol actually not. You do know there is more dances in high school that are NOT prom? Turns out it's just someone digging up old photos. (why she keeps her husband's old dance pics I'm not sure) I went to a new school senior year and in fact DID NOT go to prom just like I said."

Ok, I don't think it's super weird to have old pictures from high school, but Clare poses a pretty solid argument in that there are like 12 different high school dances. Pretty sure I went stag at Homecoming, became half a virgin at Winter Formal and learned that tequila was the actual devil at Prom. It's really just common knowledge. That said, I'm not sure why anyone would lie about something as minuscule as attending their high school prom, so Clare's argument kind of felt believable. 
It's impossible to tell just from the photos if they were from prom or another dance, but I went ahead and used my grade-A high school knowledge to do some simple addition anyway. Let's circle back to alleged prom date's wife and her savagery once again. One of her hashtags is the year #1999, and if we subtract 1999 from Clare's birth year of 1981, we get 18, which is the age of your average high school ~senior~. Was this dance at Clare's new school? Was she old for her grade? Prom or not, I still have questions.
But by Wednesday night, it appears that our original poster had a change of heart, and by that I mean her husband most likely saw what happened and freaked out. She deleted her original post, and posted an apology to Clare, saying that she "miss understood" (sp.) and that the photos were from another dance.

In the caption, she added that she "made a huge mistake at the expensive @clarecrawley." Honestly, this woman deserves an award for her spelling and grammar, because I needed a laugh today. I'm not sure this actually qualifies as a "huge mistake", but I get why she's embarrassed. There's nothing worse than realizing you were loud and wrong, and the woman has since made her Instagram account private.
So for now, it appears that Clare was telling the truth about missing out on prom, and I wish her all the best in working through that trauma. But maybe she should spend a little less time making passive aggressive comments on Instagram—just a thought! In the end, #PromGate turned out to be pretty lame, but I'm sure next week's group therapy session episode will have some fun new memories to unpack.
Don't miss out on anything happening in Bachelor Nation. Subscribe to our weekly newsletter here. 
Images: ABC/Craig Sjodin; boymommerch, themorningtoast / Instagram
The Best 'Bachelorette' Recap You'll Ever Read: Show Us Your Balls
Welcome back, friends, to your regularly scheduled Bachelorette recap! For those of you who missed last week's episode, congratulations! You're not better than me. Here's what you missed: despite its usual difficulty vetting contestants each season for racism and toxic masculinity, The Bachelorette somehow managed to thoroughly vet each and every man vying for Clare's heart for an extremely infectious disease in the amount of the time it takes for a blowout to go to sh*t. Seems very chill. Other things that feel permanently seared into my brain: Clare coming dressed for her big Bachelorette debut like she walked right out of the lyrics to Taylor Swift's "Mirrorball," hearing Tyler C blubber "but his DMs!", and watching Clare mentally sift through the one improv class she took in undergrad when Dale stepped out of the limo and she had to pretend like they weren't actually dating already. Fun!
Which brings us to this week's episode. We start with a close up of Clare lounging by the pool asking the viewers back home if we think Dale likes her or if he likes likes her. Christ.  
The First Group Date
So does Chris Harrison not even read the date cards anymore? He's like, "welcome to the house guys, I'll just leave this scrap of paper here and hope one of you knows how to read something longer than a 134 characters!" Oh, sweetie. Why would you ever assume that? 
Clare shows up to the group date, and once again I'm going to need to speak to the manager of her wardrobe team this season. I mean, why is she dressed like the head of a Girl Scout troop?? And not even a cute one! Phyllis Nefler would be AGHAST.
I'll be seeing those khaki green shorts in my nightmares.
This date is all about the men learning love languages, which I'm all for. Knowing your love languages are important, as it helps you communicate with your partner and better understand their needs. It's nice to see that they're taking this whole mature bachelorette thing seriously and aren't planning any super gimmick-y dates. But just as I'm about to applaud ABC for their maturity I see that their version of "love language" involves a set they stole from a local high school's rendition of  Romeo and Juliet. So, I guess I'll go shave my back now. Touché, ABC. Touché. 
As much as we're told this is a group date, the main focus is clearly Dale. He steps up to the papier-mâché  tower with all the confidence of a man who has only played one actual minute of professional football in his entire adult life. He says something about wanting to give her everything he has physically, so I guess his love language is boning? Subtle, Dale. Real subtle. 
DALE: I'll give you everything I have.
ALSO DALE: 

Look, it's not that I dislike Dale exactly. It's just that he's SO boring. He's definitely attractive, don't get me wrong. But that's good for a two-episode character arc on Riverdale, not as the only defining quality in the man you leave your sponcon deals for. 
Clare says it's been a while since a man has been kind to her, and I love that the men are all nodding in unison as if none of them have ever left a girl on read before. Please. 
Apparently part of learning love languages involves gifting Clare with loose bits of trash the men found in their hotel rooms. Wow, this is bleak. I'm half expecting one of the guys to be like, "and here's this complimentary soap that made me think of you. Not complimentary in the sense that it was free with the room, but complimentary in the sense that I am complimenting you with it." Christ. 
And finally, the last love language the men learn about is touch. I'm guessing ABC was hoping this would make for some hot, romantic moments, but last time I saw this much giggling and caressing on my screen it was from a documentary on the underground world of professional tickling. 
Dale steps up to the plate and Clare immediately has a small orgasm. Why is she sighing that much! Clare, you're in public!  
MY ROOMMATE: Did they date before the show or did they just DM?
ME: Is that not the same thing?
Asking for a friend!!
As we move into the cocktail portion of the evening, Clare's expectations are high. And why shouldn't they be? She just spent the better part of an afternoon being showered with adoration and praise—praise I'm sure that wasn't at all manufactured by an ABC intern holding up helpful cue cards with potential compliments written on them behind Clare's back.
Guys, I want to f*cking disintegrate into my couch. WHY IS NO ONE ASKING TO STEAL HER FOR A SEC?! She's like, "so, should we get the night started??" and it's CRICKETS. They do know this is the part where they're supposed to pretend to be interested in her, right? Damnit, where are those cue cards when you need them!
Harvard takes pity on Clare's groveling and offers to spend five minutes alone in her presence. You're a real prince, sir! Despite the fact that he was the only one to show an ounce of interest in her, Clare can't focus on their conversation because she needs to go pick a fight with her boyfriend Dale for not whisking her away like he's contractually obligated to do. 
Also I love how Clare just ditched Harvard to scream at the other guys and then doesn't even go back to him. I guess she was done talking about how his love language is his timeshare in the Hamptons. 
Speaking of which, now that Clare and Dale have run off together I'm starting to think this was maybe her plan all along… 
DALE: Why do I scare you?
CLARE: You scare me because I'm worried about breaching my contract with ABC.
You're right, that's downright terrifying. 
The rest of the evening carries on uneventfully. Clare has some meaningful conversations and slow dances with Riley to a knock-off version of Boyz II Men, which weirdly wins him the group date rose. 
Jason's One-On-One Date
Jason gets the first one-on-one of the season and I know this not because Chris Harrison graced us with his presence, but because, once again, a contestant was made to read his own date card. Look, I'm starting to think Chris didn't even need to come out of quarantine for this. Couldn't they just have Zoomed him in for his allotted 20-60 seconds of snarky commentary? 
Clare wants Jason to write a letter to his younger self before their date, because there's no sexier form of foreplay than assigning homework. Well, if they didn't wish the bachelorette was an illiterate 22-year-old Instagram model before, they certainly do now. 
Guys, I don't even know what to make of this evening. First, they scream into the night to purge themselves of their past traumas, then they read aloud negative words exes have called them… and this is a date? This is usually an activity I reserve for the hours of 2-3am after drinking two bottles of wine and FaceTiming every man in my phone, but I guess we're defining everything a little differently in quarantine. 
Oof, Jason starts listing some things people have said about him, and he might as well be regurgitating words under the Merriam Webster definition for "sociopath." He's like, "people have said I'm manipulative, cold, and mean, can you believe it?" And it's like, well what is the context here? Did someone call you cold and mean after you beat them up, because that would be valid. I'm gonna need a little more from you here, Jason. 
Finally, they read the letters they wrote to their younger selves, and I'm starting to understand why Clare has been single for so many years. Daddy issues make her wet. 
JASON: *reads from his letter*
CLARE:


Okay, is Clare getting paid for the therapy she's giving him? Because she absolutely should be. 
Listening to Jason discuss the demons from his childhood is weird because I'm not used to seeing sincerity with this franchise. Like, he might not even be reading from cue cards!! I feel like I'm taking crazy pills!
This burning of Clare's dress from Juan Pablo's season feels random, but I like that Jason is into pyros. Somehow when I do things like that with a guy it gets twisted into being "arson" and "in need of police involvement," but Jason chalks it up to a fetish. It's nice to know there are still good ones out there!
JASON: I'm glad you burned that dress, it was fugly
HAHAHA JASON. You can't just say that to her face! This is why people call you cold and mean!
The Second Group Date
Clare starts the second group date off by declaring she needs a man with balls, and what better way for the men to prove their toxic masculinity than a sadistic game of dodgeball? The men are broken up into two teams and a lot is on the line. By "a lot on the line" I mean literally nothing. Seriously, the stakes could not be lower. We're told that the winners will get to move on to the cocktail portion of the evening, while the losers have to endure being emasculated on national television. Fun!
Sensing that their pride and fragile masculinity aren't high enough stakes, Clare tells us that she would like to up the ante by turning this into strip dodgeball. STRIP DODGEBALL?! At the mention of potential nudity, Chris Harrison lets out a small squeak of abject horror and then pointedly looks at the producers off screen with eyes that say "I don't get paid enough for this sh*t." You and me both, buddy. 
Let's keep in mind that half the men on this date are or were professional athletes at one point in their lives, and now they're here. Wearing nothing but their jockstraps in front of God and Chris Harrison at a resort gym. Oh, how the mighty practice squad players have fallen.
Clare decides to throw the blue team a bone by saying she'll even the playing field: the red team has to strip too!! I'm sorry, but is this an orgy? These are the kinds of things my mother warned me about when I told her I was moving to Bushwick. 
Live footage of Clare's dodgeball date #TheBachelorette pic.twitter.com/FvLEXOQcHL

— The Betchelor🥀 (@betchelorpod) October 21, 2020
Clare declares the game over after the blue team, stripped of their dignity and their little blue thongs, has been thoroughly ogled by her. Honestly, there's really no need for them to go to the cocktail hour now anyway. She got to see their d*cks. That's really all the info she needs at this point in the season. 
The cocktail hour is super blah. Having all bared their, um, souls, the men are now looking to make deeper connections with Clare. Plus, they heard from Jason that she's really into emotional trauma porn. I mean, I'm guessing that's the reason for why Chasen decides to make a sob story out of being short. He's like, "at one point in my life I wasn't 6" feet and I played video games and people made fun of me for it." Short and played video games? So… he was 12? His trauma is that he had an adolescence. Got it. 
CHASEN: They called me hermit crab!!
EVERY WOMAN IN AMERICA WHO HAS SURVIVED THE NUCLEAR WARFARE THAT IS 7TH GRADE: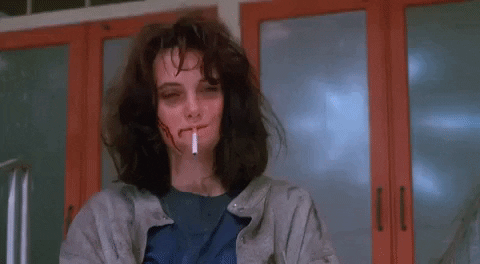 Mr. Wildlife Man whose name I can't remember and will henceforth be called Ranger Rick for the remainder of this recap, decides to crash the cocktail party despite being a dodgeball loser. Why do I feel like the first thing he's going to say upon arrival is "look, I'm not a shower, I'm a grower." 
Ranger Rick says he's "breaking the rules" for Clare. I think I'd be more inclined to believe this "rebel" act if he didn't just soil his khakis at the sight of five grown men confronting him about the sanctity of dodgeball game outcomes. 
On his way out, Ranger leans in for a kiss AND SHE GIVES HIM THE CHEEK?? Hahahahahahaha. Oh god, that's so painful to watch. Do we think this is more or less humiliating for him than having to strip to a g-string on national television?
Clare tries to save the evening by hanging out with Brandon, and that promptly blows up in her face. He makes the mistake of saying that he came on the show for her but all he knows about her is that she's hot. Honestly….. I don't think it's that horrible of an answer. At least he didn't say I hated her fugly green dress, amiright Jason?
And while it's not that bad of an answer, I sort of understand where Clare is coming from with this temper tantrum. Like, he could have said ANYTHING else. He could have said "that dodgeball thing was super funny" or "your dog is cute" or "I want to know more about you than just what I've seen on TV,"  but instead he settled for an easy answer, and she's too old for this sh*t. She wants more from a connection than "you're hot." She wants romance and commitment and for Dale to talk dirty to her in that monotone, robotic voice of his. God, Brandon, get with it!!
The group date ends with Chasen and his hermit-sized hands getting the rose. He's really showing those middle school bullies now! They may be selling a pyramid scheme on Facebook, but he is the pyramid scheme, bitches!!
The Rose Ceremony
Yosef is still throwing a fit that this show has mild nudity on it. He says that after the stunt she pulled on the group date, he's lost all respect for Clare. He calls her "classless" and does so with a straight face as he stands shirtless in front of the cameras.  K. 

Wow. For once I have no complaints with Clare's ensemble. It's sleek, it's chic, her boobs look great. Carry on. 
Clare grabs Ranger Rick first and apologizes for her dismissal of him on the group date. He just has to understand that had she shown him an ounce of kindness that mob of khaki wearing men would have drawn and quartered her on live television. You get it, right?
The rest of the rose ceremony is all about Dale. And by "all about Dale" I mean "all about the back of Dale's throat." Seriously, that is a LOT of tongue. I fear for Yosef's delicate sensibilities. What if he were accidentally to happen upon this scene! Shield your eyes, Yo Yo! 
And that's all she wrote, kids! We'll have to wait until next week to see the rest of the rose ceremony and if Yosef ever self-combusts at the sight of Clare and Dale's writhing bodies. Until then!
Don't miss out on anything happening in Bachelor Nation. Subscribe to our weekly newsletter here. 
Images: ABC/Craig Sjodin; Giphy (3); ABC; @thebetchlor /Instgram (1); @betchelorpod /Twitter (1); @bachelorusaspoilers (1)