Why (Spoiler) Clare Was Right To Bail On Her Season Of 'The Bachelorette'
What a night. Also, what a year for a show which heavily depends on so many things that are the exact opposite of pandemic rules, like having two people sitting indoors on a couch together.
The premiere of The Bachelorette, Coronavirus Season kicked off this week with a lot of content we expected (tattling, guys manspreading in front of outdoor fire pits like cavemen), and also some content we haven't really seen on this show before—namely, love at first sight. Which is ironic, considering no franchise on Earth talks more about "following your heart" and "taking leaps of faith off a cliff" than this one—except for when it actually happens and then breaks all the rules and messes with the ratings. WTF, Chris Harrison? Let Clare live.
For those of you who haven't already heard, the big drama of this season—which was definitely teased during the premiere—is that Clare doesn't actually finish it at all. She starts strong with a great group of guys (for the most part) and then bails pretty early on because she falls in love with one contestant, rumored to be Dale Moss, an ex-NFL player and general smokeshow. I can't blame the girl. He is one of the most beautiful men I've ever seen. You could say he's ridiculously sexy and unbelievably cute at the same time, and you wouldn't be wrong. Clare says, "I feel like I definitely just met my husband" directly in front of the camera, Disney princess-style, after their first interaction.
I'll say this: for all of Clare's strengths, a poker face is not one of them. We all saw the way you melted into a puddle as he walked toward you, girl. Apparently playing it cool isn't in her contract. If we didn't already know she'd leave her season for this guy, it became pretty obvious after her voice got all high and breathy and she looked like she was about to start drawing their initials in the desert sand with the toe of her stiletto.
Anyway, Clare has gotten a lot of hate and a ton of viewers have been criticizing her since this news broke earlier this year for basically blowing up her season and leaving early. Seems a little unfair, considering she's hardly the first contestant to break the rules—remember when Colton jumped a fence after Cassie left when he was the Bachelor, and that wasn't even the most concerning part of their relationship? In any case, after watching the very first episode of Clare's season, I can say I'm 100% backing homegirl on her decision to cut out early for a variety of reasons.
Almost as soon as the men started arriving on night one, it was clear that while Clare is definitely not too old to be on the show, she is maybe too mature for these fools. It was so obvious after just one episode of all the squabbling that characterizes this franchise that her actual problems— like having a parent with dementia and Alzheimer's in a care home and her own journey for love—were going to supersede the pettiness of DM sliding. She seemed honestly bored by it. Her moments of emotion came during much more real, down-to-earth situations, like when she was thanking Blake for reaching out to her after her mom had a fall and broke her nose, even though it was against the rules, to make sure she was okay. That's a much more reasonable time to get emotional than bursting into tears because one of your thirty suitors might have talked to another girl before in his life at some point, IMO. Maybe that's actually a benefit of her being almost 40—she comes off as just having even less patience for the bullsh*t that tends to dominate a Bachelorette season.

If anything, Clare's age uniquely qualifies her to leave when she damn well pleases. She trusts in herself enough to go with her gut. You can see her reaction to Dale as soon as he walks out of the limo. It's visceral and genuine and I honestly believed it. She's still trying to be open-minded as far as I could tell during night one, but she isn't wishy-washy between guys or swayed by sh*t that doesn't matter; she's past caring and I find that refreshing. She also makes out with him on night one, which I'm all for. Girl was in quarantine for months, and considering how this year has made us all so aware of basic things like mortality and the passage of time, I wouldn't have wasted my time, either. Like, if I felt about someone the way Clare clearly does about Dale and a TV network was trying to force me to keep dating around (the way my mother did before she found out my now-wife was going to med school), I'd rebel too. And if you meet someone who makes you very aware of the moments you spend apart, especially when you're surrounded by a bunch of other very attractive men who are intent on dating you, that's a good sign you should go get 'em.

Leaving her season of the show was a bold move and it threw the network—and fans—into a tailspin, but I'll say this: if her initial reaction to Dale, and his to her, was any indication of how their rumored continued relationship is progressing, she was absolutely right to leave. Yeah, she broke the rules and probably a bunch of contractual things she'd sworn to abide by, but who cares? She saw what she wanted and she went for it without letting herself be swayed by irrelevant details like legal agreements and other people's opinions. She actually followed her heart, which is kind of the most insane thing you can do even in the best of times, and it's also incredibly brave when everyone (read: ABC and Yosef, probably) was telling her no. 
In the coming episodes, we'll get to see the buildup of both the relationship that is rumored to have made her leave the show, and also of her interactions with the other men in the house. It seems like she does her best to engage with other guys even if Dale was always her favorite, and I give her credit for trying to stay in the game until she couldn't deal anymore. If the clips are any indication, there's no shortage of drama leading up to her blowing up her own season, Daenerys Targaryen style. But if things with her and Dale really worked out the way they seem to, I have no doubt it was worth it.
Don't miss out on anything happening in Bachelor Nation. Subscribe to our weekly newsletter here. 
Images: GIPHY (2), ABC/Craig Sjodin
The Best 'Bachelorette' Recap You'll Ever Read: The Boys Are Back In Town
Well, Bachelor Nation, I've got four words for you: WE. ARE. BACK. BABY!!! It's been a wild ride since Peter's season of The Bachelor ended last March. So wild, in fact, that it feels like we could be living in a nightmare hellscape plucked directly out of one of Barb's revenge fantasies. You know, the ones she reserved for anyone who wouldn't f*ck her son in the fantasy suites. And don't get me wrong, the hiatus has been nice! I've truly enjoyed spending 12-15 hours of my day binging on my second favorite reality TV show, 90 Day Fiancé, in its entirety. But there's just something to be said for the soothing voice of Chris Harrison as he passive-aggressively eviscerates the lead's attraction to a grown man wearing microscopic skinny jeans. God, I've missed that man and his thinly veiled disdain that's fueled by Skinny Girl Margaritas and no-carb diets.
On that note, I'll be your resident recapper for the season! If you're wondering what makes me qualified for such an esteemed position, then let's just say I've earned that title through blood, sweat, and tears the deterioration of my liver. I've been recapping all things Bachelor for the last three years, and not only has that experience left a permanent stain on my soul (I still break out into a cold sweat anytime I hear a strumming guitar for fear that Jed will manifest out of the aether and try to serenade us with a dog food jingle again), but it's also left me with a permanently low tolerance for bullsh*t. So, if you have any issues with the recaps, feel free to take it up in your group chat because the comments section is strictly for praise and adoration only. It says so in my contract. 
Moving on. We're told right away that tonight's episode will only be two soul-sucking hours long, of which I'm sure Clare puns will make up approximately one hour and fifty-eight minutes of the episode. Cheers!
Speaking of our heroine, Clare enters from stage right and I am immediately shocked that she has not aged at least 10 years since her Bachelorette announcement at the start of the pandemic. Like, have they been harvesting her in a cryogenic chamber these last seven months?? Was she being kept in the same facility as Austin Powers before being reanimated to take on Dr. Evil?? That lady is pushing 40 and it appears a global pandemic, the deterioration of our democracy, and a summer of 11pm alcohol sale curfews have had literally no effect on her skin care regimen. 
ME AFTER ONE WEEK IN QUARANTINE:

CLARE, CURRENTLY: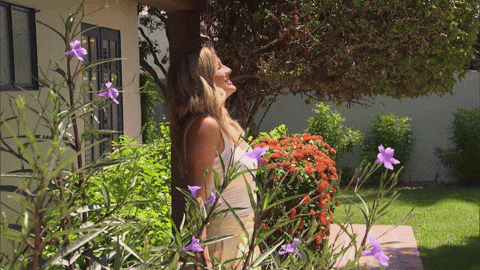 Someone make it make sense!!
Clare starts things off by taking us on a journey down memory lane and I actually did forgot just how extensive Clare's Bachelor resume truly is. She's like: "my journey ended so horribly wrong every time and yet somehow exactly as the producers intended." Yes, it is curious, isn't it Clare?
WHAT. SHE IS SO OLD HER MOTHER IS IN A CARE FACILITY?! Look, I know ABC is trying to spin her as the "mature" Bachelorette, but this is getting a little out of hand. What's next? Will she let it slip that a former lover once gave her the hope diamond in her youth?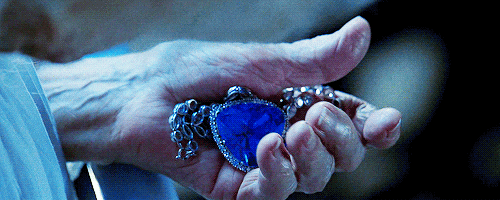 Things are looking dire for Clare. Production has shut down, the world is in quarantine, and she looks about moments away from starting a TikTok account for her dog when Chris Harrison saves us all from this painful vision of Christmas future by telling us that the men are currently waiting in quarantine and are on their way to meet her. Our hero!
First Impressions Of The Men
Usually, this is the part of every season where we're treated to little snippets of the men's lives before coming on the show. You know, the real who's who of the season. (And by "who's who" I mean, who is here to get some free publicity for the CrossFit they just opened and who is here to wear Clare's skin as a suit.) But not so in 2020! Instead, we see less childhood homes and painful sob stories, and more of where all the n95s went in the shortage. Seriously, this summer, I was out here making hand sanitizer in my bathtub like it's f*cking moonshine in prohibition, and ABC is over here flaunting that they have more Purell than lube this season.
Also, I know it feels like I've been glossing over the whole "production shut down because of a deadly pandemic" thing, but that is truly because ABC is giving it about as much air time as Grocery Store Joe's first appearance on The Bachelorette. They briefly discuss their health and safety measures for the season (lots of testing and a strict quarantine) and no one seems the least bit traumatized about having to interact with 30+ strangers in close quarters where swapping bodily fluids is heavily encouraged. I guess I'll just hyperventilate into a paper bag for them. 
Speaking of the COVID tests, I am DEAD at watching these men get swabbed. They're acting like production forced them to be waterboarded before going on national television. It's just a little nose swab, guys! People are dying, Kim!!
Meeting The Men
After months of quarantine and weeks of COVID tests, Clare finally gets to meet her men. She steps out of the limo and it's like, I'm sorry, but not even a global pandemic is a good enough excuse for that dress. Her stylist should be burned at the stake for that fashion atrocity. Look, I know early 2000s style is all the rage now, but literally, nobody asked you to refashion Hilary Duff's purse from the 2004 Teen Choice Awards and make into a goddamn evening gown. 
Dear GOD, my eyes!!
And would night one be complete without at least 15 minutes of filler bullsh*t? I think not! Chris sits Clare down to have a little heart-to-heart before the evening starts. He asks her what kind of man she's looking for this season and Clare holds up a stock image of a human male. Seriously. She could have described a stick figure for all the detail she gave!
Moving on to the limo entrances. Let's talk highlights:
-The first guy walks out of the limo, and I love that his big bold stunt is to breathe air near her face. The audacity!
-Jason's schtick with the fake pregnant belly makes me want to take up witchcraft and place a gruesome curse on his future lineage. He says it's to prove he's "willing to hold the weight of the relationship and the labor of love" (sure, Jan), but I get the feeling Jason is the kind of guy who, whenever he gets into an altercation with a female coworker, makes a joke about her "being on the rag."
-AJ tells us that he is horrible at first impressions and then follows that statement up by cumming in those very tight maroon pants after Clare accidentally touches his hand. He's like, "that's the first time I've touched a woman in months!" And if by "months" he means "ever," then I believe it.

You certainly blew something, AJ.
-This is less of a highlight and more of an observation, but MY GOD there are a lot of "former athletes" this season. I feel like The Bachelorette has become a graveyard for failed NFL players. This is insane.
At one point Clare gushes that all the men "are just so sincere" which would go a little farther with me if the woman hadn't been single for the last seven years. Yeah, I'm just really not going to take your word for it, Clare. 
And now, the moment we've all been waiting for: DALEEEEEE. Dale walks out of the limo and I'm… underwhelmed. This is the man who brings The Bachelor franchise to its knees? Who supposedly causes production to shut down 4 weeks early—a feat that not even Colton and his fence jump could properly execute? Yeah, I'm not seeing it. I mean, he's hot and all, but he acts like a Dale from South Dakota. I'm not impressed. 
After exchanging five words with a man who has the personality of a blade of grass, Clare makes the bold proclamation that she's found her husband. This causes Chris Harrison to immediately spit out the last sip of his Skinny Girl marg and dash out on camera to remind Clare, in a way that only feels mildly threatening, that she did in fact just meet Dale and he is a virtual stranger and so help him, you better not even THINK about mentioning DMs on camera, Clare. 
The Cocktail Party
Fast forward to the cocktail party, and I've never seen such a hedonistic display of social interaction in all my life. 30 people! Maskless! Indoors! Speaking directly to each other's faces! I have PTSD just watching this.
By far the most interesting part of the evening is when Clare's dog breaks free of ABC's least favorite intern, the one whom they've entrusted to watch the poor guy, and crashes the cocktail hour. I think my dog would have rather walked herself to the local Humane Society than subject herself to this, but at least someone's enjoying themselves tonight! 
Also, a plot twist I'd be very much down for: have the dog pick the winner! I'm sure it would be just as accurate as Clare "following her heart." 
The guy from Long Island who joked about dragging Clare to his cabin in the woods and then followed that up with a very strange statement about her being just as beautiful as his mother is the first guy she says has "great energy." K. See THIS is why she's been single for 40 years.
Sidenote: never has anyone said "I love your energy" about me. I mean, I've gotten a few "your personality ages like a cheap wine" or "you eventually wore me down." But "love"? Not so much. That is a RED FLAG, CLARE! Nobody likes personalities anymore, let alone comments on them!
Ah, and just when I thought production was done trying to instigate petty fights on the first night. Tyler C, the man who showed up with only a few bags and a station wagon to his name, is upset that Yosef has used Instagram at some point in his life to interact with women. Oh, for god's sake, GROW UP, man. This is the world we live in! Sliding into attractive people's DMs is the equivalent of learning to ride a bike: it's a coming of age moment that all people 
TYLER C: *sniffles* But his Instagrams!!
ME:

"I'm not here for high school drama," Tyler says as he begins the high school drama.
I wonder if this is what Clare's father envisioned when he made her that DVD: a relationship that spawned out of his only daughter having to break down an Instagram DM at two in the morning with two men whose weekly grooming bill costs more than Clare's entire outfit. 
Wow, I love that Yosef has no qualms about using his daughter as a prop to qualify his being a "good guy." Ted Bundy had a daughter too, Yosef! What's your point?
Clare, to her credit, does not seem phased at all by this turn of events. After all, she did meet the boyfriend that she is most definitely dating on this show currently at this exact moment in time, through Instagram DMs.  
Dale scores the First Impression Rose and I'm confused because it's blatantly obvious that these two are dating. Like… they're dating right?? Their conversations have been awkward at best and have mainly consisted of Clare profusely sweating and nervously giggling as Dale stares blankly in her face. I've had more chemistry with a TJ Maxx candle. You're not fooling anyone, ABC!!
Yosef is still up in arms that anyone would think him here for the wrong reasons. I mean, he said he was a single father! According to Hallmark that and his rugged good looks is all he needs to validate his good intentions.
YOSEF: How dare you besmirch by character! I'm here for one reason and one reason only.
ALSO YOSEF ONE MINUTE AFTER THE ROSE CEREMONY:

#EverythingIsComingUpRoses, amiright Yosef?
Alright, let's get to the good stuff. I don't think anyone is really surprised by how the rose ceremony went, except maybe that the boy band manager was allowed to pollute our television screens for one more week. 
Rejects Of The Night
Page, Chris, AJ, Jeremy, Jordan M., Mike, Robby, and Tyler C. 
I guess Page, the tatted up chef from Austin, is the only one the producers could manipulate into giving an interview and I'm surprised no one offered him a tiny violin to go along with his lamenting. Do we think that Page knows that just because he flashed the heart tattooed on his cleavage, that doesn't literally mean he's showing anyone his heart? I feel like this is a line he frequently delivers to online dating prospects in the Austin area, and he must be stopped at all costs. 
And that's all she wrote, kids! Man, this was fun. These last few months I've been channeling all of my inner rage and angst into meaningful discussions with my therapist, and I forgot how much more satisfying it is to verbally skewer people on the internet instead. Can't wait to do it again next week!
Don't miss out on anything happening in Bachelor Nation. Subscribe to our weekly newsletter here. 
Images: ABC/Craig Sjodin; @montgomerycollins /Tumblr (1); Giphy (4); @tvgoldtweets /Instagram (1); @inthebach /Instagram (1)
Not Even A Global Pandemic & The Oldest Lead Ever Could Change 'The Bachelorette'
The Bachelorette is back! After months of waiting, about a million spoilers, and one very heinous stand-in called Listen to your Heart that could only be punishment for something I did in a past life, our heroine Clare Crawley has finally embarked on her journey. And it was a bit familiar, no? I was hopeful that this season was going to be different.  
After Peter's season of The Bachelor, it was obvious the franchise had to change. The women were immature, Peter let his conscience penis be his guide, and the whole thing felt like an audition for an Instagram sponsored ad. And so naturally it led to a broken engagement and then a 30-hour relationship with the runner-up. Penises make bad choices! So I was heartened when production did not choose a 22-year-old influencer with more filler than a Real Housewife as our Bachelorette, but instead chose Clare, a 39-year-old who seemed to be serious about finding a husband. And look, guys, I know this show is mostly fake. Like Clare, I was not born yesterday. But I do appreciate the show at least attempting to put on a better charade. But unfortunately, as last night showed, the charade was the same. We've all been through a lot leading up to this premiere. And it seems that not even a global pandemic and the oldest Bachelorette in history can make The Bachelorette into something a little less absurd. Let me elaborate.  
Of course we began with Chris Harrison giving the obligatory "unprecedented times" speech. I mean, the last thing I need during these unprecedented times is a rich dude that probably spent these unprecedented times on the golf course sipping scotch reminding me about it, but okay. And we see our contestants gallantly suffering through COVID tests just so that they can swallow Clare's face whole in a hot tub somewhere. 
Me when the guys are shrieking through their COVID tests:

And then after that, the show was off and up to its old tricks. 
First, we had the drama between Yosef and the dude from West Virginia. It is too early in this season for me to remember everyone's name so you get what you get, okay? Mr. West Virginia knew that Yosef was DM'ing girls before coming on this show. My god, my generation is embarrassing. Like 90% of our TV drama is based on DM'ing; history will look back on us with disgust. This virus would be cured if only we would stop wasting time DM'ing! Imagine what our brains could do!
The drama was brought immediately to Clare, and at first I was impressed that she shut them down to go talk to the other men. But of course, at the rose ceremony, she ended up picking Yosef anyway. What are you doing, Clare? He looks like a Batman villain! This is going to end badly! If I know how this storyline plays out on a Bachelor franchise show (I do) there will be more drama to come with Yosef. 

Me too. It's that you get kicked off after starting drama.  
Then we also, of course, have the men who complain they didn't get time to talk to the Bachelorette. There were a few that complained throughout the night, but Tattooed Chef really takes the whining to the next level. He says that she "could have met her husband tonight" and he wanted to show her his heart but not literally, and then points to the tattoo of a heart on his chest. That's still not literally showing her your heart, pal. Just a little free grammar lesson for ya right there. I just can't believe it's 2020 and men are still complaining about not getting time to talk to the lead. C'mon guys! Take that confidence you all have to apply for jobs you're not remotely qualified for, and bring it to this show! If this pandemic has taught us anything, it's that time may be stagnant but we're all still getting older, so if you have the opportunity to actually meet someone, just f*cking talk to them. I have no sympathy. 
The men also have the same old ridiculous entrances. I'm sorry, but when I get out of quarantine after not seeing a man for the last seven months, the one that opens a ring box that farts at me will be immediately executed. I'm bringing King Henry VIII energy to post-pandemic dating, and I really wish Clare had channeled more homicidal maniacs herself. We also have the guy that wore a straitjacket the entire night, which fine, respect, and the guys that drove up in different cars. This parade of men could have been any other year. Even the guy in the bubble could have happened in the before times, because people seem to think those things are fun, and not vomit-inducing. Where are the guys that are going to impress me instead of make me want to watch the rest of the show through my hands while shrieking? Clare has waited this long, can't we at least give her some men that didn't first appear on America's Funniest Home Videos?
I know that this season is going to be the "most dramatic ever" yada yada yada Chris Harrison's bullsh*t, but even in the previews it felt familiar. Clare's season is short and unconventional, but they've still managed to cram in some of their favorite overplayed things. Like Colton's virginity and Peter's pilot status before her, Clare's age seems to be the subject destined to be harped on all season. If I had taken a shot every time I heard "oldest Bachelorette in history" in the five-minute season preview, I would actually be dead right now. Or at least so incapacitated my dog would have to write this article and then the whole thing would be about how I never brought her to a resort filled with men who would pet her and do I have to be such an anti-social troll? In that preview I also saw men who are not there for the right reasons and dramatic yelling. So nothing new to see here. 
Look, I'm not saying that because we've had a global pandemic and Clare is 39, The Bachelorette had to do a 180 and no longer be fun. But this is a reality show. And reality has changed. I know mine has changed! In February I had a job, an apartment, and a daily workout class. I no longer have those things, so the way I approach things is different, and the things I talk about are totally different. But if ABC hadn't given us Chris Harrison's dramatic intro, it would honestly have been like nothing happened. Like all things, The Bachelor/ette must adapt or die. My tolerance now for petty bullsh*t is a little bit lower, and my desire to hear about the banana bread someone baked is a little bit higher. Were there chocolate chips in it? Did they add pumpkin? Just give me a little something!
In all seriousness, I hope that as we move on in the season that we do see a little perspective from the contestants and a little more authenticity throughout the whole process. This year is already bonkers! No need to manufacture all the same old drama as before. I'm giving you another episode (okay fine, the whole season), so show me what you got, Bachelorette.
Don't miss out on anything happening in Bachelor Nation. Subscribe to our weekly newsletter here. 
Images: Giphy (2), bacheloretteabc/Instagram; ABC/Maarten de Boer
Juan Pablo Is Pissed About Clare's New 'Bachelorette' Promo
As if the upcoming season of The Bachelorette—featuring a hot second of Clare Crawley and (hopefully) many more seconds of Tayshia Adams—isn't already gearing up to be one giant sh*tstorm, a new promo just dropped, and it's already causing Twitter drama.
Important background: Not long after Clare's season began filming, ABC didn't hide the fact that Clare decides to jump ship from the show after jumping ship with Dale Moss (sue me for the spoiler).
The new promo starts out with Clare's epic breakup scene from 2014 in which she tells then-Bachelor Juan Pablo Galavis that she would never want her children to have a father like him (f*cking burn), while a cover of Aretha Franklin's "R.E.S.P.E.C.T" is bumping in the background, sung by Keke Palmer. (Not sure why she's there tbh, but she killed it, and now all I want to do is listen to this song on repeat.)
Later in the promo, we cut to Clare and Dale's faces glued together during a steamy makeout sesh, which is all the proof we need that these two have serious chemistry.
I'll take any Bachelor content I can get at this point, so I was living for this sneak peek—but apparently not everyone was thrilled. The promo didn't sit well with Juan Pablo, who still seems to be keeping a watchful eye on any and all Clare content (totally not weird at all). 
He immediately took to Twitter in an attempt to drag Clare, writing, "Interesting promo of Clare Crawley and the season of The Bachelorette, 6 years LATER and I know WHO is the Juan that can't get over Juan… Would LOVE if you could take a GUESS?"
Interesting PROMO of @Clare_Crawley and the season of @BacheloretteABC , 6 years LATER and I know WHO is the Juan that can't get OVER Juan… Would LOVE if you take a GUESS?

PS: Clare got over LONG time ago, just in CASE…

— Juan Pablo Galavis™ (@JuanPaGalavis) September 2, 2020
JP followed his v original pun up by saying, "PS: Clare got over LONG time ago, just in CASE…"
I'm sorry….Huh? 
First off, pretty sure this guy just used his crusty 6-year-old Bachelor promo about being 'The Juan' to diss…Clare? Or is it Chris Harrison? I really can't tell. Is he salty they are using footage from his season? You'd think he'd be glad for any 15 minutes he can get (as evidenced by this shady-yet-confusing tweet that really never needed to be put into the universe in the first place).
Call me crazy, but it seems Juan Pablo actually came to Clare's defense at the end of his tweet. TBH, this might go down in JP history as the legit nicest thing he's ever said to her…but the verdict is still out on that one.
Who knows? Maybe this was his new Bachelor audition, considering he's now racking up divorce fees after "quietly" calling it quits with his wife of two years, Osmariel Villalobos. Desperate times call for desperate f*cking measures, apparently.
One thing is for certain: JP isn't afraid to make a dig toward his ex-runner up. This isn't the first time he's weighed in on Clare's season, despite the fact that nobody is asking for his opinion. (Seriously, dude. No one.) 
Back in March, just days after Clare was announced as the upcoming Bachelorette, Juan Pablo let his Twitter fingers fly, writing, "I just SAW the GUYS for Clare Crawley's Bachelorette season and it's gonna be INTERESTING seeing HER get hit on by KIDS on their 20s… I think this MIGHT be the 3rd SEASON I'm gonna watch."
I just SAW the GUYS for @Clare_Crawley Bachelorette season and its gonna be INTERESTING seeing HER get hit on by KIDS on their 20s… I think this MIGHT be the 3rd SEASON Im gonna watch.

— Juan Pablo Galavis™ (@JuanPaGalavis) March 14, 2020
Clare fired back with her own diss, saying, "And yet here you are, older than 99% of them and still can't practice compassion and kindness…"
Amidst the coronavirus pandemic, ABC did end up re-casting a number of Clare's original contestants, opting for guys who aren't young enough to be Clare's sons. So at least that's one less source of ammo for Juan Pablo's unwarranted comments.
Can't wait to watch the sexual tension between Clare and JP's Twitter account unravel all throughout next month's airing. 
Don't miss out on anything happening in Bachelor Nation. Subscribe to our weekly newsletter here. 
Images: bacheloretteabc / Instagram; JuanPaGalavis / Twitter (2); Kathy Hutchins / Shutterstock.com; ABC
Clare Crawley Shaded Her 'Bachelorette' Contestants On Twitter
At this point, it seems safe to say that Clare Crawley's season of The Bachelorette is kind of f*cked. Last month, when production was canceled the day it was scheduled to start, it was a shock. Little did we know, it wasn't just going to a be a week or two of delays. It's now been six weeks since the initial postponement, and with stay-at-home orders still in place in California and like, everywhere else except Georgia, there's no end in sight yet. Clare Crawley's season was initially scheduled to premiere on May 18th, but that's obviously not going to happen. So, like the rest of us, she has lots of time to kill on social media, and over the weekend, she took shots at some of her contestants.
Clare Crawley is no stranger to calling people out on Twitter, whether they're random trolls or her ex-troll Juan Pablo, and it's something I love about her. ABC makes these people follow a ton of rules, but I'm glad that Clare, a grown-ass woman, still feels like she can speak her mind. Which is exactly what she did on Saturday, when she tweeted that "If you are doing interviews and creating Cameo accounts before you are even on my season… you are in it for the wrong reasons." She also hashtagged "dontwasteyourtime", which I love.
If you are doing interviews and creating Cameo accounts before you are even on my season… you are in it for the wrong reasons… #dontwasteyourtime

— Clare Crawley (@Clare_Crawley) April 25, 2020
In a second tweet, she asked her contestants to respect this opportunity, the rules, and her.
Respect the opportunity you've been given. Respect the rules. Respect me. @BacheloretteABC ❤️

— Clare Crawley (@Clare_Crawley) April 25, 2020
While Clare kept her tweets vague, it took approximately two seconds for people to guess who she might be talking about. If you're shouting  "MATT JAMES" at your screen right now, congrats, you solved the puzzle! When Matt was announced as one of Clare's contestants last month, he was already well-known among Bachelor fans as Tyler Cameron's best friend and roommate. I wasn't mad about his casting, but it was definitely an odd move for a show that's obsessed with telling people that they should be there for the right reasons and not Instagram fame.
Since filming got postponed, Matt James has only gotten more attention, as he's a main member of the Quarantine Crew, with Tyler and formerly Hannah Brown. The group is all over social media, and Matt now has almost 200,000 Instagram followers—all before he's even set foot in the Bachelor Mansion. As mentioned in Clare's tweet, Matt has given interviews and is on Cameo… but it's all for charity. In an Instagram video which is pretty obviously directed at Clare, he clarified where the proceeds from his Cameo bookings are going:
View this post on Instagram
So there you go. Matt James is doing press and making Cameos, but it's all to support a good cause. I don't think anyone can really argue that he shouldn't be doing that, but still, maybe he shouldn't be going on The Bachelorette? The whole "right reasons" discussion aside, the fact that he and Clare are already basically subtweeting each other doesn't seem like a promising start to a relationship. I usually wait until after I meet a guy to start tweeting vague rude things about him! Matt James already has his platform, so maybe he should just bow out of Clare's season. He doesn't really need it.

But the plot got thicker from there, when Clare Crawley followed up on Twitter, claiming that her original tweet wasn't just about Matt James. She tells one of her followers "You weren't supposed to deduce babe," which is so condescending that I have to laugh. Clare says that the tweet "was about MULTIPLE men and a general thought", which like, sure Jan. Maybe the tweet was about multiple men, but for her to act like we weren't supposed to make guesses is just laughable.

You weren't supposed to deduce babe, it was about MULTIPLE men and a general thought I was having while we sit here in a real life crisis where someone's (everyone's) time + sincerity hold so much weight and value. 🤷🏼‍♀️🥰

— Clare Crawley (@Clare_Crawley) April 26, 2020
She added that right now, we're in a "real life crisis where someone's (everyone's) time + sincerity hold so much weight and value." Eh, idk about this. If you're like, a doctor or a nurse, your time is pretty precious right now, but I feel like most of us are pretty desperate for sh*t to do. I just spent a full weekend on the couch, so I don't feel like my time holds that much value at this point.
We still have no idea when Clare Crawley's season will actually start, but I wouldn't be surprised if the list of contestants looks different from what ABC released initially. Chris Harrison has already acknowledged that there will probably be casting changes for logistical reasons, but I have a feeling Matt James might not make the final cut, either. As cynical as I am about all this stuff, there are still a lot of people who actually want to watch a love story on TV, and it won't be a great look if the lead has already taken shots at one of her contestants on Twitter. Matt James' Bachelor career might just be another casualty of the pandemic. Sad!
Images: ABC/John Fleenor; clare_crawley / Twitter (3); bachelornation.scoop / Instagram