The Best 'Bachelorette' Recap You'll Ever Read: The Boys Are Back In Town
Well, Bachelor Nation, I've got four words for you: WE. ARE. BACK. BABY!!! It's been a wild ride since Peter's season of The Bachelor ended last March. So wild, in fact, that it feels like we could be living in a nightmare hellscape plucked directly out of one of Barb's revenge fantasies. You know, the ones she reserved for anyone who wouldn't f*ck her son in the fantasy suites. And don't get me wrong, the hiatus has been nice! I've truly enjoyed spending 12-15 hours of my day binging on my second favorite reality TV show, 90 Day Fiancé, in its entirety. But there's just something to be said for the soothing voice of Chris Harrison as he passive-aggressively eviscerates the lead's attraction to a grown man wearing microscopic skinny jeans. God, I've missed that man and his thinly veiled disdain that's fueled by Skinny Girl Margaritas and no-carb diets.
On that note, I'll be your resident recapper for the season! If you're wondering what makes me qualified for such an esteemed position, then let's just say I've earned that title through blood, sweat, and tears the deterioration of my liver. I've been recapping all things Bachelor for the last three years, and not only has that experience left a permanent stain on my soul (I still break out into a cold sweat anytime I hear a strumming guitar for fear that Jed will manifest out of the aether and try to serenade us with a dog food jingle again), but it's also left me with a permanently low tolerance for bullsh*t. So, if you have any issues with the recaps, feel free to take it up in your group chat because the comments section is strictly for praise and adoration only. It says so in my contract. 
Moving on. We're told right away that tonight's episode will only be two soul-sucking hours long, of which I'm sure Clare puns will make up approximately one hour and fifty-eight minutes of the episode. Cheers!
Speaking of our heroine, Clare enters from stage right and I am immediately shocked that she has not aged at least 10 years since her Bachelorette announcement at the start of the pandemic. Like, have they been harvesting her in a cryogenic chamber these last seven months?? Was she being kept in the same facility as Austin Powers before being reanimated to take on Dr. Evil?? That lady is pushing 40 and it appears a global pandemic, the deterioration of our democracy, and a summer of 11pm alcohol sale curfews have had literally no effect on her skin care regimen. 
ME AFTER ONE WEEK IN QUARANTINE:

CLARE, CURRENTLY: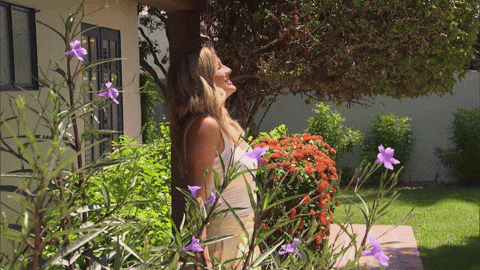 Someone make it make sense!!
Clare starts things off by taking us on a journey down memory lane and I actually did forgot just how extensive Clare's Bachelor resume truly is. She's like: "my journey ended so horribly wrong every time and yet somehow exactly as the producers intended." Yes, it is curious, isn't it Clare?
WHAT. SHE IS SO OLD HER MOTHER IS IN A CARE FACILITY?! Look, I know ABC is trying to spin her as the "mature" Bachelorette, but this is getting a little out of hand. What's next? Will she let it slip that a former lover once gave her the hope diamond in her youth?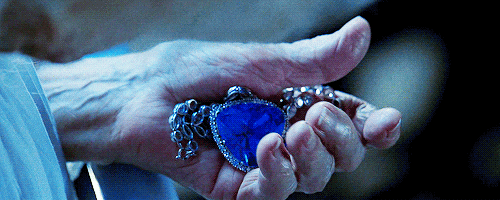 Things are looking dire for Clare. Production has shut down, the world is in quarantine, and she looks about moments away from starting a TikTok account for her dog when Chris Harrison saves us all from this painful vision of Christmas future by telling us that the men are currently waiting in quarantine and are on their way to meet her. Our hero!
First Impressions Of The Men
Usually, this is the part of every season where we're treated to little snippets of the men's lives before coming on the show. You know, the real who's who of the season. (And by "who's who" I mean, who is here to get some free publicity for the CrossFit they just opened and who is here to wear Clare's skin as a suit.) But not so in 2020! Instead, we see less childhood homes and painful sob stories, and more of where all the n95s went in the shortage. Seriously, this summer, I was out here making hand sanitizer in my bathtub like it's f*cking moonshine in prohibition, and ABC is over here flaunting that they have more Purell than lube this season.
Also, I know it feels like I've been glossing over the whole "production shut down because of a deadly pandemic" thing, but that is truly because ABC is giving it about as much air time as Grocery Store Joe's first appearance on The Bachelorette. They briefly discuss their health and safety measures for the season (lots of testing and a strict quarantine) and no one seems the least bit traumatized about having to interact with 30+ strangers in close quarters where swapping bodily fluids is heavily encouraged. I guess I'll just hyperventilate into a paper bag for them. 
Speaking of the COVID tests, I am DEAD at watching these men get swabbed. They're acting like production forced them to be waterboarded before going on national television. It's just a little nose swab, guys! People are dying, Kim!!
Meeting The Men
After months of quarantine and weeks of COVID tests, Clare finally gets to meet her men. She steps out of the limo and it's like, I'm sorry, but not even a global pandemic is a good enough excuse for that dress. Her stylist should be burned at the stake for that fashion atrocity. Look, I know early 2000s style is all the rage now, but literally, nobody asked you to refashion Hilary Duff's purse from the 2004 Teen Choice Awards and make into a goddamn evening gown. 
Dear GOD, my eyes!!
And would night one be complete without at least 15 minutes of filler bullsh*t? I think not! Chris sits Clare down to have a little heart-to-heart before the evening starts. He asks her what kind of man she's looking for this season and Clare holds up a stock image of a human male. Seriously. She could have described a stick figure for all the detail she gave!
Moving on to the limo entrances. Let's talk highlights:
-The first guy walks out of the limo, and I love that his big bold stunt is to breathe air near her face. The audacity!
-Jason's schtick with the fake pregnant belly makes me want to take up witchcraft and place a gruesome curse on his future lineage. He says it's to prove he's "willing to hold the weight of the relationship and the labor of love" (sure, Jan), but I get the feeling Jason is the kind of guy who, whenever he gets into an altercation with a female coworker, makes a joke about her "being on the rag."
-AJ tells us that he is horrible at first impressions and then follows that statement up by cumming in those very tight maroon pants after Clare accidentally touches his hand. He's like, "that's the first time I've touched a woman in months!" And if by "months" he means "ever," then I believe it.

You certainly blew something, AJ.
-This is less of a highlight and more of an observation, but MY GOD there are a lot of "former athletes" this season. I feel like The Bachelorette has become a graveyard for failed NFL players. This is insane.
At one point Clare gushes that all the men "are just so sincere" which would go a little farther with me if the woman hadn't been single for the last seven years. Yeah, I'm just really not going to take your word for it, Clare. 
And now, the moment we've all been waiting for: DALEEEEEE. Dale walks out of the limo and I'm… underwhelmed. This is the man who brings The Bachelor franchise to its knees? Who supposedly causes production to shut down 4 weeks early—a feat that not even Colton and his fence jump could properly execute? Yeah, I'm not seeing it. I mean, he's hot and all, but he acts like a Dale from South Dakota. I'm not impressed. 
After exchanging five words with a man who has the personality of a blade of grass, Clare makes the bold proclamation that she's found her husband. This causes Chris Harrison to immediately spit out the last sip of his Skinny Girl marg and dash out on camera to remind Clare, in a way that only feels mildly threatening, that she did in fact just meet Dale and he is a virtual stranger and so help him, you better not even THINK about mentioning DMs on camera, Clare. 
The Cocktail Party
Fast forward to the cocktail party, and I've never seen such a hedonistic display of social interaction in all my life. 30 people! Maskless! Indoors! Speaking directly to each other's faces! I have PTSD just watching this.
By far the most interesting part of the evening is when Clare's dog breaks free of ABC's least favorite intern, the one whom they've entrusted to watch the poor guy, and crashes the cocktail hour. I think my dog would have rather walked herself to the local Humane Society than subject herself to this, but at least someone's enjoying themselves tonight! 
Also, a plot twist I'd be very much down for: have the dog pick the winner! I'm sure it would be just as accurate as Clare "following her heart." 
The guy from Long Island who joked about dragging Clare to his cabin in the woods and then followed that up with a very strange statement about her being just as beautiful as his mother is the first guy she says has "great energy." K. See THIS is why she's been single for 40 years.
Sidenote: never has anyone said "I love your energy" about me. I mean, I've gotten a few "your personality ages like a cheap wine" or "you eventually wore me down." But "love"? Not so much. That is a RED FLAG, CLARE! Nobody likes personalities anymore, let alone comments on them!
Ah, and just when I thought production was done trying to instigate petty fights on the first night. Tyler C, the man who showed up with only a few bags and a station wagon to his name, is upset that Yosef has used Instagram at some point in his life to interact with women. Oh, for god's sake, GROW UP, man. This is the world we live in! Sliding into attractive people's DMs is the equivalent of learning to ride a bike: it's a coming of age moment that all people 
TYLER C: *sniffles* But his Instagrams!!
ME:

"I'm not here for high school drama," Tyler says as he begins the high school drama.
I wonder if this is what Clare's father envisioned when he made her that DVD: a relationship that spawned out of his only daughter having to break down an Instagram DM at two in the morning with two men whose weekly grooming bill costs more than Clare's entire outfit. 
Wow, I love that Yosef has no qualms about using his daughter as a prop to qualify his being a "good guy." Ted Bundy had a daughter too, Yosef! What's your point?
Clare, to her credit, does not seem phased at all by this turn of events. After all, she did meet the boyfriend that she is most definitely dating on this show currently at this exact moment in time, through Instagram DMs.  
Dale scores the First Impression Rose and I'm confused because it's blatantly obvious that these two are dating. Like… they're dating right?? Their conversations have been awkward at best and have mainly consisted of Clare profusely sweating and nervously giggling as Dale stares blankly in her face. I've had more chemistry with a TJ Maxx candle. You're not fooling anyone, ABC!!
Yosef is still up in arms that anyone would think him here for the wrong reasons. I mean, he said he was a single father! According to Hallmark that and his rugged good looks is all he needs to validate his good intentions.
YOSEF: How dare you besmirch by character! I'm here for one reason and one reason only.
ALSO YOSEF ONE MINUTE AFTER THE ROSE CEREMONY:

#EverythingIsComingUpRoses, amiright Yosef?
Alright, let's get to the good stuff. I don't think anyone is really surprised by how the rose ceremony went, except maybe that the boy band manager was allowed to pollute our television screens for one more week. 
Rejects Of The Night
Page, Chris, AJ, Jeremy, Jordan M., Mike, Robby, and Tyler C. 
I guess Page, the tatted up chef from Austin, is the only one the producers could manipulate into giving an interview and I'm surprised no one offered him a tiny violin to go along with his lamenting. Do we think that Page knows that just because he flashed the heart tattooed on his cleavage, that doesn't literally mean he's showing anyone his heart? I feel like this is a line he frequently delivers to online dating prospects in the Austin area, and he must be stopped at all costs. 
And that's all she wrote, kids! Man, this was fun. These last few months I've been channeling all of my inner rage and angst into meaningful discussions with my therapist, and I forgot how much more satisfying it is to verbally skewer people on the internet instead. Can't wait to do it again next week!
Don't miss out on anything happening in Bachelor Nation. Subscribe to our weekly newsletter here. 
Images: ABC/Craig Sjodin; @montgomerycollins /Tumblr (1); Giphy (4); @tvgoldtweets /Instagram (1); @inthebach /Instagram (1)
A Bro's Breakdown Of Clare's 'Bachelorette' Contestants
I'm Jared Freid. I'm a 35-year-old comedian who loves The Bachelor and The Bachelorette. I love them so much, I yell at every episode on my Instagram stories. As you can imagine, my father is very proud. Very. 
This is my preview for the season. I've been doing this preview for both shows for half a decade. When I first started writing this, Instagram couldn't pay a person's rent, and ABC would only give me a picture, a name, an age, a hometown, and a profession. That was my preview, and I'd make massive assumptions based on this small amount of information. Then ABC was like, "Let's interview these whackos," and suddenly my job got easier. Maybe too easy. The contestants began to give weird answers, and you could always tell who came on the show with aspirations to say to their IG followers, "a lot of you have been asking…" The last couple seasons, they've changed it to a short bio written by an intern who recently posted that we're all in this together from their parents' beach house. 
So, join me as I make massive assumptions based on very little (now secondhand) information. It's like sitting with me while wearing sweats and screaming "Yuck" at what people wore for an awards show red carpet. Please enjoy and follow me on Instagram where I'll be making fun of these crazies every Tuesday night. (Before you start this season with me, you can also check out the last two seasons in my highlights.) Let's have a fun season.
Clare Crawley / Tayshia Adams

With every decision about the Bachelor and Bachelorette, there are two things to break down: the decision itself, and the audience's reaction to that decision. Clare Crawley was a FANTASTIC choice for the Bachelorette. The show always needed an older Bachelorette so that it would force the contestants to be a bit older, making the show more realistic. There was just very little that was real about 31 25-year-old men looking to settle down after receiving 100,000 new Instagram followers. And because of that, we'd get a lot of contestants who could barely make it through the first night without becoming a cartoon. They'd basically fart on their way out of the limo as they flashed their Instagram handle where they were selling, "Yup, I just farted" T-shirts. What you'll see from the men below is that they're mostly pretty serious guys with serious jobs who all wrote something about being "ready"—and it's all somewhat believable. So it wasn't that I loved Clare as much as I loved how she helped the show. 
Well, the audience reacted to Clare weirdly. She was never really enough. She was never old enough. Every time I made the JOKE about her age, I'd get one person who was like, "38 ISN'T OLD!!!" But what people choose to forget is that she is old FOR THE BACHELORETTE. Even still, that storyline hit a little too close to home for some people. You could tell that Clare being considered "older" was a bit depressing for someone single around the same age who didn't have a whole show revolving around setting them up. 
Clare was also never representative enough. Sure, she yelled at Juan Pablo, but it's at least a year too late for her to be the face of #MeToo. The audience had moved on to wanting more diversity, and choosing Clare, a white woman, felt like sidestepping that movement—as if they'd searched every nursing home in the country to avoid picking a woman of color (again, I'm kidding. I meant "assisted living facility"). 
Lastly, Clare wasn't aspirational enough. Her big moment came before you could cash in with a social media following, so it wasn't like she had this army of people who felt like they knew her because they used her promo codes. 
(SPOILER ALERT…BUT NOT REALLY) Clare did find love on The Bachelor Winter Games, but that's a bit of a letdown. It's kind of like telling people you got engaged on a Carnival cruise ship. We're like, "Good for you!" but also a little sad that it wasn't one of the nice cruise lines. So when news broke about Clare finding a guy, basically ending her "journey", and Tayshia coming on, everyone kind of perked up. Tayshia has the social media following, and as a Black woman, she'll bring the diversity that the show desperately needs. Plus, she gave this season a bit of "anything can happen" vibe that The Bachelorette can sometimes lack, because there's usually only two marry-able guys who own a box spring.
AJ
28, Software Salesman, Playa Del Rey, CA

AJ is a 28-year old-software salesman from Playa Del Rey, California, who says that he's "very excited to pursue a woman like Clare who he sees as mature and experienced." I hope to god that's his opening line out of the limo: "Hi, Clare! I'm excited to meet someone who is as mature and experienced as you! Are you enjoying going through the change?! We can talk further about it in the mansion!" You thought the marches were tense this summer? Well, if AJ calls a woman under the age of 40 "mature" and "experienced", you'll see thousands of white women with midwestern haircuts marching on the White House lawn burning AJ cutouts in-between Activia yogurt breaks.
Ben
29, Army Ranger Veteran, Venice, CA

Ben is a 29-year-old army ranger veteran from Venice, California, who, due to a back injury that forced him out of active duty, is now a personal trainer who says he shows his affection through writing love letters. My favorite part of The Bachelorette is how they find guys I only thought existed in Hallmark movies. Ben probably looks at the moon while telling women how the nights in Iraq changed his perspective on life. (I, on the other hand, once told a woman that I have a bad relationship with cheese, and then we just stared at one another until she realized I meant it gave me diarrhea.) Ben's bio made me wet. Until now, I didn't know men could get wet. Well, tell that to my couch! Or maybe that was the cheese…
Bennett
36, Wealth Management Consultant, NYC

Bennett is a 36-year-old wealth management consultant from New York City who looks like he just shut down an orphanage to put an addition onto his ski mountain. Bennett's bio casually mentions he went to Harvard, and he's never really worked for a girl since high school. Bennett also lists that he "hates golf", which is the white guy who works in finance's version of a white woman saying she's not really into brunch. As if we're going to be like, "Whoaa, you hate golf?!?! Wow, Bennett, you're not like all the other Bennetts who went to Harvard who work in finance. You're like…different."
Blake Monar
31, Male Grooming Specialist, Phoenix, AZ

Blake is a 31-year-old male grooming specialist from Phoenix, Arizona, who looks like he's had more lines of coke than showers this week. "Male grooming specialist" is a job description that could only exist for a good-looking guy in Phoenix. Plus, men in Phoenix have the stupidity of a Floridian mixed with the confidence of someone who moved to Los Angeles to act. So I absolutely believe that a guy could walk around Phoenix claiming to be a "male grooming specialist" without anyone saying, "Oh, so you're a barber!"
Blake Moynes
29, Wildlife Manager, Hamilton, ON

Blake Moynes is a 29-year-old wildlife manager from Hamilton, Ontario, Canada. I like that there were two "Blake M's" so we had to learn their last names. They could've just gone with "Blake Bottle Service" and "Blake European Henchman From The Taken Movies" and it would've been easier. Anyway, Blake Henchman's bio is a lot like The Bachelorette in that it's a fairytale that women want to hear. It says, "Blake spent his Saturday nights hanging with his best friends, but now all of those friends are married and he's the last single man remaining." This is written as if it's a tragedy in Blake's life. As if his friends were like, "What? No wife? I guess we'll see you when you're married…hopefully, our kids aren't too far apart in age to hang at that point." No; that's a very female spin on a man's life, and it's just not how it works. Every time Blake mentions that he's single, his best friends probably ask to see his dating app matches, and then they high-five for an hour.
Brandon
28, Real Estate Agent, Cleveland, OH

Brandon is a 28-year-old real estate agent who looks like he should be on Selling Sunset. (They'd probably make him permanently stand seven feet away from the Oppenheim Brothers so you could never tell that they're actually three feet tall.) Brandon actually spent the last few years modeling in New York City, and now he's moving back to Cleveland where he grew up. Can you imagine a guy this good looking living in Cleveland?! Brandon will get off of the flight from New York and the people of Cleveland will kneel as if he were a plate of cheese fries. Then they'll remove their hard hats and unzip their zip-up hoodies as a sign of respect for their new leader. Brandon will rule the land benevolently and make sure that his people stay full on regular sodas and sampler platters for the rest of time.
Brendan
30, Commercial Roofer, Milford, MA

Brendan is a 30-year-old commercial roofer from Milford, Massachusetts, and his bio is the most 30-year-old single dude living outside of Boston bio that I've ever read: "After losing his dad at a young age, he knew that his purpose in life was to be a father. After relocating to Los Angeles, Brendan decided to move back home to Massachusetts to work for the family roofing business and be closer to his family—especially his nieces and nephews, whom he can't get enough of."
There's a very specific Boston guy who paints himself as this Mark Wahlberg/Good Will Hunting/Manchester By The Sea type who has a tough exterior and a soft soul. They're as plentiful in the greater Boston area as guys named "Sully". They love their nieces and nephews even though they've never babysat them, they have a Boston accent even though they didn't have one when they moved to LA, and they come back to work as a "roofah" because "Pop woulda wanted it that way." And even though they went to LA for, like, three months and never even got a job there, this is literally all they talk about in-between sips of a "LAHHHGEE REGULAHH" from Dunkin' that you paid for because they "FORGAHHT THEIHHH CAHHHHDDD."
Chasen
31, IT Account Executive, San Diego, CA

Chasen is a 31-year-old IT account executive from San Diego, California. Nobody has ever looked more "Chasen" than Chasen. I'm waiting for his wife, Madison, to passive-aggressively explain to me that their wedding band is unbookable for the foreseeable future. Also, I can't imagine any woman enjoying Chasen's description of adventure: "He is a self-proclaimed adventure seeker and loves to say yes to things other people might consider insane. His latest insane adventure? You're looking at it!" I'm sure that's what every woman wants to hear! That dating them is like a hike where they encountered a moody bear who had a dream last night that they HAVE to tell you about.
Chris
27, Landscape Design Salesman, Salt Lake City, UT

Chris is a 27-year-old landscape design salesman from Salt Lake City, Utah, who got asked to "describe himself as a lover". Being asked to describe yourself as a lover during an interview for The Bachelorette is brutal. There's no right answer. Chris tried to be subtle by answering with "I like to think I'm good at what I do" but that sounds like you lick a woman's belly button before asking if she came. Then again, what was he going to say?!?! He couldn't have been like, "I'M A COCKSMAN!" while tonguing the air. This is a family show. 
If I were asked to describe myself as a lover, I'd say, "Like a waiter at an understaffed restaurant, you'll appreciate that I'm doing the best that I can." And anyone reading this is invited to use that at their next family Thanksgiving.
Dale
31, Former Pro Football Wide Receiver, Brandon, SD

Dale is a 31-year-old former professional football player from Brandon, South Dakota, who looks like he should be playing a guy on a soap opera who's involved in an "entanglement". I don't trust Dale! He just says too many things that sound right, but ultimately could be huge red flags. He says that he's "passionate", that he "doesn't hold back", that he "doesn't want a woman who's turned off by his intensity", and that he's "yet to master patience"—which all sounds nice until you're at a restaurant with him. Then Dale gets his steak, and he's a little too passionate about medium rare. And instead of waiting for the waitress to come back, he starts snapping his fingers. And when she says, "Oh, I'm sorry about that!" Dale says, "You better be sorry or you'll be working at Denny's serving Grand Slams to widowers who can't afford to tip 20%!" And when the waitress looks to you to see if this is all some cruel joke, you'll have to say, "I'm sorry, he gets so passionate sometimes!" while reaching for your pepper spray.
Demar
26, Spin Cycling Instructor, Scottsdale, AZ

Demar is a 26-year-old spin cycle instructor from Scottsdale, Arizona, who says that his dream job is to be a DJ on the Las Vegas Strip. I've always believed that The Bachelorette should have a minimum age of 30 for the men. It's just not believable that a guy who dreams of being a Las Vegas DJ would also want to get married. At 26, you can say stuff like that and it's actually a possibility. You can mess up. You can go to Vegas, DJ, get sad, and come back to wherever you came from for rehab. At 30, you dream of a yard and naps and bars with comfortable bar chairs. A guy who's ready to get married isn't dreaming of becoming a DJ; he's dreaming of a bar with a place to sit in front of a TV.
Eazy
29, Sports Marketing Agent, Newport Beach, CA

Eazy is a former NFL player who is now a sports marketing agent. Eazy's bio says he has "a smile that lights up a room" and that "nobody hypes up Eazy like Eazy" because OF COURSE! His name is Eazy! Did you think he was going to be quiet and shy? Did you think Eazy's bio would be about his love of accounting and plain Triscuits?! No. And I love it. I'm not sure if being named Eazy makes you a certain type of person, but it has to help. Like, maybe having the name "Jared" made me predestined to wait by the door where the appetizers come out during the cocktail hour. Maybe it's the name "Jared's" fault that I can only eat cheese while being confident that I'm in a comfortable toilet situation. Maybe if my name were Eazy, I wouldn't flinch when a subway dancer does a move within seven feet of me.
Ed
36, Health Care Salesman, Miami, FL

Ed is a 36-year-old health care salesman from Miami, Florida, who needs a girlfriend. He needs one immediately, because look closely at his eyebrows. Those are single man eyebrows if I've ever seen them. Ed looks like he shut one eye to pluck each brow while forgetting that he was actually semi-blind. One is thick and the other is half missing. They look like they're backing away from one another after a fight. They might be drawn on with a magic marker. And sadly, he has no clue. Let's hope that Ed finds a woman so he can stop wondering why people always look at him just a bit above his eyeline.
Garin
34, Professor of Journalism, North Hollywood, CA

Garin is a 34-year-old professor of journalism at the University of Southern California. I've gotta say, the producers have made a real effort to diversify the cast this season. And not just racially, but also the ages and especially the jobs. A professor? Usually it's some vague title like "tech entrepreneur" which actually means "my parents invested in my company that's an app that already exists, but this buys me time to live at the beach until they make me go to fully-paid law school and become an in-house counsel that makes six figures right away."
Ivan
28, Aeronautical Engineer, Dallas, TX

Ivan is a 28-year-old aeronautical engineer from Dallas, Texas, who is very obviously a "catch". He builds jets for the U.S. Military and he talks with his mom on the phone every day (even though the person who needs therapy most at your brunch would probably be like, "talks to his mom every day?! RED FLAG!"). Ivan's bio says that he's "hoping to find someone who is not only beautiful and nurturing, but also smart and ambitious." I just wish Ivan was a little more honest. Of course you want someone who is beautiful, nurturing, smart, and ambitious. Just once I want someone to be like, "I want a woman who doesn't like to leave the house too much, will laugh every time I fart, and knows not to touch my stomach after we eat too much Chinese food."
Jason
31, Former Pro Football Lineman, Arlington, VA

Jason is a 31-year-old former pro football lineman from Arlington, Virginia, who has lost 120 pounds since his playing days. Jason is going to have a problem. You see, the men on The Bachelorette aren't built like normal people. For the most part, they're all massive. I remember I met Jed from Hannah B's season. Based on the show, I thought he was built like a miniature horse. Boy, was I wrong. Jedd was a full-sized horse! The point is that the men on the show are so jacked that they can make a strong guy look mini. The same thing happened when I met Josh Murray. I looked like the "before" picture in an ad campaign for a protein shake. Now, what does that mean for a guy who just lost 120 pounds? A roller coaster ride of emotions. He's going to walk into the house feeling great with his shirt tucked in with a huge belt buckle (the championship belt for any guy who's lost a lot of weight). Then someone's going to yell, "POOL TIME!" And Jason will see abs so sculpted and ripped that he'll probably yell, "Anyone want hotdogs?! I'm grilling!"
Jay
29, Fitness Director, Fort Lauderdale, FL

Jay is a 29-year-old fitness director from Fort Lauderdale, Florida, who looks like a boy was being turned into a man and they stopped the process halfway through. Jay says that "nothing annoys him more than being on a date with a woman who is half in the conversation and half scrolling through Instagram." I think that's just called a bad date. I don't think there's this community of women who are defending their right to scroll Instagram during a date. Like, maybe Jay needs to take some responsibility in this one. Maybe his story about switching from Paleo to Keto wasn't great. Maybe she pulled out the phone when he said, "I guess this is my cheat meal!" after ordering a burger. I'm just not buying that people act like disinterested executive assistants when you're killing it on a date.
Jeremy
40, Banker, Washington, DC

Jeremy is a 40-year-old banker from Washington, DC. Remember when we all used that old person filter that made us look 80 while giving all of our facial information to Russia? Well, Jeremy is using that for his headshot. He is the oldest Bachelorette contestant in the history of the show. That's either really fun or sad based on how you look at it. Like, you might say, "Wow, a banker who made some money, lived some life, and is still taking chances like going on a reality show!" And then you read in Jeremy's bio that "during quarantine, Jeremy developed a love for painting and taught himself how to rollerblade" and it gets a bit sad. Like, imagine a 40-year-old man rollerblading home from his job at the local Chase Bank to paint in his apartment that has nothing in the fridge.
Joe
36, Anesthesiologist, NYC

Joe is a 36-year-old anesthesiologist from New York City. Joe's bio talks about him working the front lines during the pandemic, and I love and appreciate all of the front line workers, but isn't it still happening? Didn't they tape this over the summer? I'm not saying Joe isn't a good guy, but that must have been a weird exit. Like, "Hey guys, I'm taking a month or two off! Good luck with the global pandemic that still has no vaccine or really any end in sight! I'm going to find a wife on a TV show in Hollywood!"
Jordan C.
26, Software Account Executive, NYC

Jordan C. is a 26-year-old software account executive from New York City. He says his older sister has never liked any of the women he's brought home. Well, I don't think winning The Bachelorette is going to change that. "Hey sis! Meet my new fiancée! She decided on me after having sex with myself and two other guys like someone trying out flavors at Baskin-Robbins. And, oh yeah, about a week into the show, the original woman I tried to date freaked out and this was her replacement!"
Jordan M.
30, Cyber Security Engineer, Santa Monica, CA

Jordan M. is a 30-year-old cyber security engineer who is 6 foot 8 inches tall, likes to hike, writes poetry, and enters into "hacking competitions". He also says that people his age "don't have the same priorities" and they all seem to be "looking for the next best thing". The whole "everyone is looking for the next best thing" is a very 2020 dating complaint that assumes liking someone means it should work out. Well, they have to like you too. And Jordan M., I'm sorry to break it to you, but you're getting a lot of first dates because you're over six feet tall. Go look at the millions of "Do I like him or is he just tall?!" memes that exist by people who claim to be funny. I'm assuming the person who goes on the date with any tall guy isn't pumped to hear your newest poem about a robot you coded into having a heart.
Kenny
39, Boy Band Manager, Chicago, IL

Kenny is a 39-year-old boy band manager from Chicago, Illinois. If you're wondering what a boy band manager is and why that job would take place in Chicago, then we are very much alike. Kenny's bio says he "creates and manages boy band cover groups" and then the bio moves on to how he's concentrated too much on his career and the type of woman he wants. Ummm, what?! Let's take a step back to the creation of boy band cover groups. Imagine marrying someone with that job. I wish Kenny nothing but success, but I couldn't handle the dinner time conversations. You have to hear about auditions and how he "really likes this kid Jason" because he's got "that great pouty look teenage girls love!" And then you have to stop dinner so that he can take a phone call because the "Blumenfield Bar Mitzvah in Skokie is a mess!" and "JZ says they interrupted their final routine with a goddamn Weiner's Circle buffet."
Mike
38, Digital Media Advisor, Calgary, Alberta

Mike is a 38-year-old digital media advisor from Calgary, Alberta, Canada. Mike has a whole bio about being a nice guy from Canada that lacks any real honesty—he's looking to find the right girl?! What?! He wants someone who's trustworthy?! OMG! At one point it says, "After his last relationship, Mike put up serious walls when it came to allowing himself to be vulnerable, but now he's back and better than ever!" And that's how you know that Mike is the nice guy who is good at lying. Mental issues don't just clear up like that. Nobody just wakes up and says, "The walls are gone! Let's be vulnerable again!" The only way to be 38 and sexually active without too many attachments is to tell women a vague story about an ex who hurt you. Women are so open about this stuff that they respect the troubled past too much and ask no more questions and when their friends ask, "So what's the deal with Mike?!" You say, "I think someone really messed him up, so we're taking it slow," while he's telling the same story to someone else on another date.
Page
37, Chef, Austin, TX

Page is a 37-year-old chef from Austin, Texas, who was featured in Food and Wine Magazine as one of 2016's best new chefs. I've watched The Bachelorette for a long time and this is the best group of men that I've seen. For the most part, they have real jobs and ages that make sense for a guy to get married. Page basically has the character profile of a lead in a rom-com. Hannah B. had to choose a dog food jingle creator who came on the show already having a girlfriend, and Becca had so few options that she ended up with an Alt-Right sympathizer. So it's not like the bar was too high for the producers. Page could've been like, "I'm pretty good at microwaving stuff!" and I probably would've felt the same way about this season's cast.
Riley
30, Attorney, Long Island City, NY

Riley is a 30-year-old attorney from Long Island City, New York, whose bio says, "don't ask him to go to a museum with you, because that's not going to happen." I love that. Men have no issues sounding uncultured. Not many women would give as honest an answer. My girlfriend claims to LOVE museums. And yet, not once has she said to me, "Off to the Met! See you in a few hours!" And I promise she'll read this and say, "But you never want to go with me!"
No. No, I don't. Because, just like Riley, I don't like museums. I don't want culture. I don't want history. And I don't want art! I want to sit on my couch and say horrible things about the dresses women choose on Say Yes To The Dress. And you know what? That's exactly what my girlfriend wants to do, too! But Riley and I are the only ones willing to be honest about it. #Brave
Robby
31, Insurance Broker, Tampa, FL

Robby is a 31-year-old insurance broker from Tampa, Florida, who works at his family's brokerage while splitting time between Tampa and LA. It's always funny to me when someone is good at lying without lying. Like Robby could have the red pin with "Tampa/LA" as his Instagram bio and it would be "true". But nobody "splits their time between Tampa and LA" unless they're a professional athlete or they have a large OnlyFans following. And guess what? Robby doesn't play for the Tampa Bay Rays, and he doesn't look good in a Fashion Nova bodysuit. But that's the beauty of the lie that isn't a lie. None of us have the energy to look into his bicoastal life, so we all kind of accept that Robby is doing "well" and we're kind of not. Luckily for you, I've sold insurance, and let me break it down: Robby's dad sold a lot of insurance. Insurance contracts pay residuals to the brokers for the life of the contract. The goal of being an insurance broker is to sign enough contracts so that you can live off of the residuals. Robby's dad sold so much insurance that he was able to make Robby the servicing broker on his accounts so that they could split those residuals. Now, Robby gets to fly to LA for a weekend a month and tell women at bars he has homes in Tampa and LA while buying drinks for them on a credit card that has his dad's billing address. See?! That "📍Tampa/LA" can be VERY deceiving.
Tyler C.
27, Lawyer, Morgantown, WV

Really tough spot for "Tyler C.". He didn't ask to have the same exact name as the most mastubated-to Bachelorette contestant in the show's history. And here we are, looking at a Tyler C. that is not even close to OUR Tyler C. The one that invented the acronym WAP. The one that's responsible for the increase in removable showerhead purchases last year. No—this new Tyler C. doesn't really have a chance. I can't imagine how this Tyler C. is dealing with the pressure. He should've asked them to use his middle initial, too. Just as a subtle nod to his lack of Tyler C-ness. He'd get out of the limo and be like, "Hey, I'm Tyler FC! Like a Football Club!" And Clare would stare back at him a bit confused and he would break down like, "I'M SORRY! I'll never be him!!" Then he'd look directly into the camera and be like, "I PROMISE TO UPHOLD THE NAME. I WILL MAKE YOU CUM. I WILL MAKE ALL OF YOU CUM IF IT'S THE LAST THING I DO!"
Tyler S.
36, Music Manager, Georgetown, TX

Tyler S. is a 36-year-old music manager from Georgetown, Texas, who manages his brother, Granger Smith. I had to look up Granger and he's a legitimate country rock star. He's the type of star who would come on The Bachelorette for one of those special concerts, and I'd make fun of the people acting like this was a big deal. Then I'd get, like, 40 DMs from people being like, "THAT'S GRANGER SMITH!" as if I just made fun of someone for getting too excited about Adele. Tyler S. spends a lot of time on the road with his brother and says that "if he can't show his mama a girl's Instagram, then he can't date her." And I'd love to ask him "What about TikTok!?!" and then watch him laugh for a few minutes before abruptly stoping and getting very stern to say, "No, she better fucking bring it on the Tok. Ain't no mammas looking at no Toks. That's for big daddy Tyler."
Yosef
30, Medical Device Salesman, Daphne, AL

Yosef is a 30-year-old medical device salesman from Daphne, Alabama, who has a 4-year-old daughter. Yosef is the contestant that your Jewish mother won't be able to stop asking judgmental questions about. She'll be like, "Yosef? Is he Jewish? A daughter? Where's the mother? Doesn't he work? He's from where? Alabama? What type of Jew lives in Alabama and goes on a dating show while his daughter lives at home?" Then she'll tell you to look him up on "The Facebook" because "Ya nevah know!"
Zac C.
 36, Addiction Specialist, Haddonfield, NJ

Zac C. is a 36-year-old addiction specialist from Haddonfield, New Jersey, who looks like a mid-forties version of Nick Viall. Last year, we had Peter, who looked like a 13-year-old version of Nick Viall. I feel like we're going to get a different Nick Viall every season until the end of time. And the only person in the world who will love that is Nick Viall. I'm honestly angry that I'm still talking about him. He's the Voldemort of The Bachelor universe. We're going to have to deal with all of his horcruxes until someone finds the Sword of Gryffindor and finally chops his head off.
Zach J.
37, Cleaning Service Owner, St. George, UT

Zach J is a 37-year-old cleaning service owner from St. George, Utah, whose bio says the following: "Zach J. says that he has had a major crush on Clare ever since seeing her tell off Juan Pablo during the finale of his season. And while he is definitely excited for the journey to begin, he wants to make it clear that he is only here because he believes Clare is the perfect woman for him." That season was more than SIX YEARS AGO. Nobody found that creepy?! A producer heard that answer and was like, "Awww, I hope you make it to the fantasy suite!" Only hot people are allowed to have crushes on someone for over six months without it being creepy. If Zach J. looked like the guy who brought your Seamless order tonight, you'd be calling the police saying that "HE REMINDS ME OF SOME BAD PAD THAI I ATE ONCE." But Zach J. has a great jawline, so we're all going to be cool with him having a crush on a very obscure Bachelor contestant who most of us had to look up online before saying, "Oh, the one that yelled at Juan Pablo! Wait, she's 38? Wow I'm old." Okay, just making sure I got this straight.
Don't miss out on anything happening in Bachelor Nation. Subscribe to our weekly newsletter here. 
Images: ABC/Craig Sjodin (32)