The AMAs Fashion That Should Have Been Stopped & The Looks We're Living For
Mondays always suck, unless it's the day after literally any award show. There's truly nothing better than sitting at your desk, pretending to work as you scroll through Instagram and judge the shit out of all the red carpet looks. As you've probably seen if you follow any celebrities on any form of social media, last night was the American Music Awards. Let's give compliments like a drunk girl in a bathroom then talk shit about the worst dressed, shall we?
Best
Demi Lovato
Okay, all extra celebrities, please take notice. Demi's look is like, the perfect example of the perfect music award show red carpet look. The dress is super flattering, the hair and makeup is incred, and overall it kind of has an edgy vibe but is still a classic look. Well done, Lovato.

Selena Gomez
Honestly, Selena has kinda been on my nerves recently for literally no reason whatsoever, so this is difficult for me to say, but I'm obsessed with this look. Usually a drastic post-breakup hair change is a bad move, but when you're rich AF and can get back into a relationship with Justin Bieber like, a week later, the rules don't apply. I love this new (old?) Selena.

Lady Gaga
Gaga wasn't even technically at the red carpet at the AMAs—she was at the Washington D.C. stop of her tour—and she still looked better than everyone else. She rocked an Alaïa to honor the recently passed designer (RIP) and channeled some major Madonna vibes. Into it.

Ciara
Pretty sure Ciara's sole purpose in life is to just be hotter than the rest of the human population. This dress is so dope. Plus, her hair and makeup is perfect but still looks natural.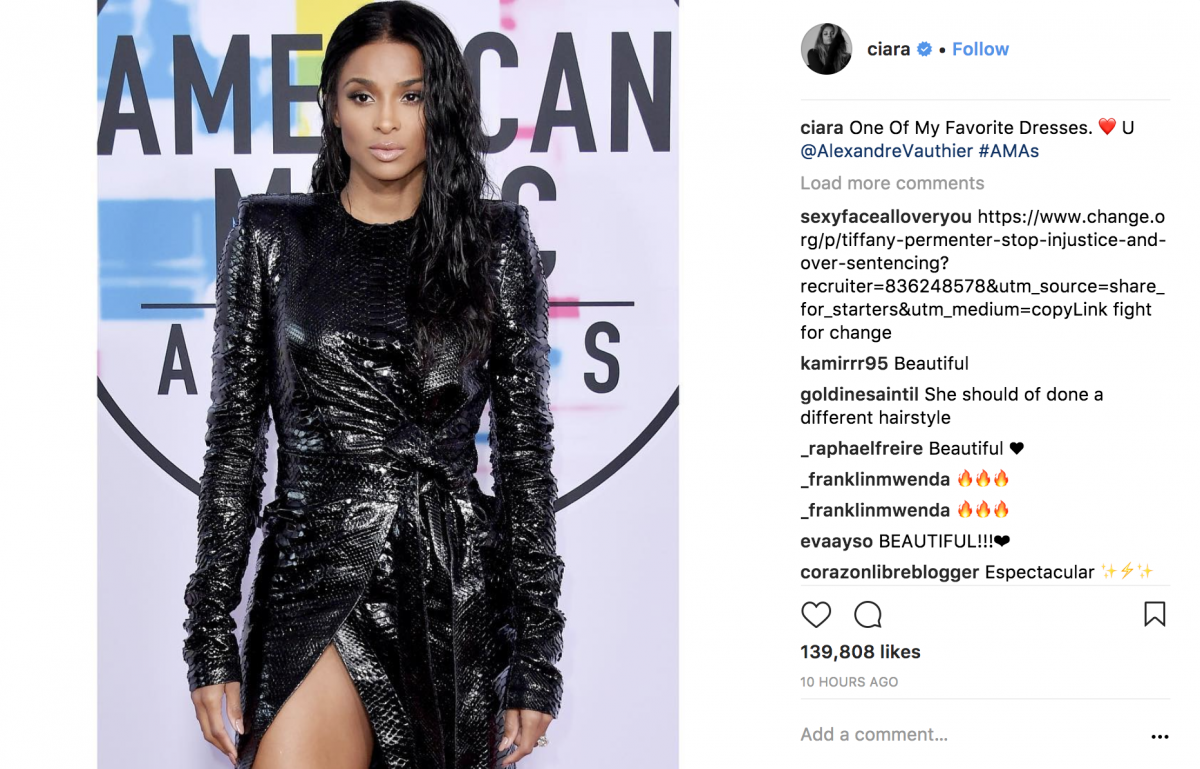 Kehlani
TBH, Kehlani's dress is kind of eh, but I'm considering her one of the best simply because she can pull off a low ponytail without looking like a founding father.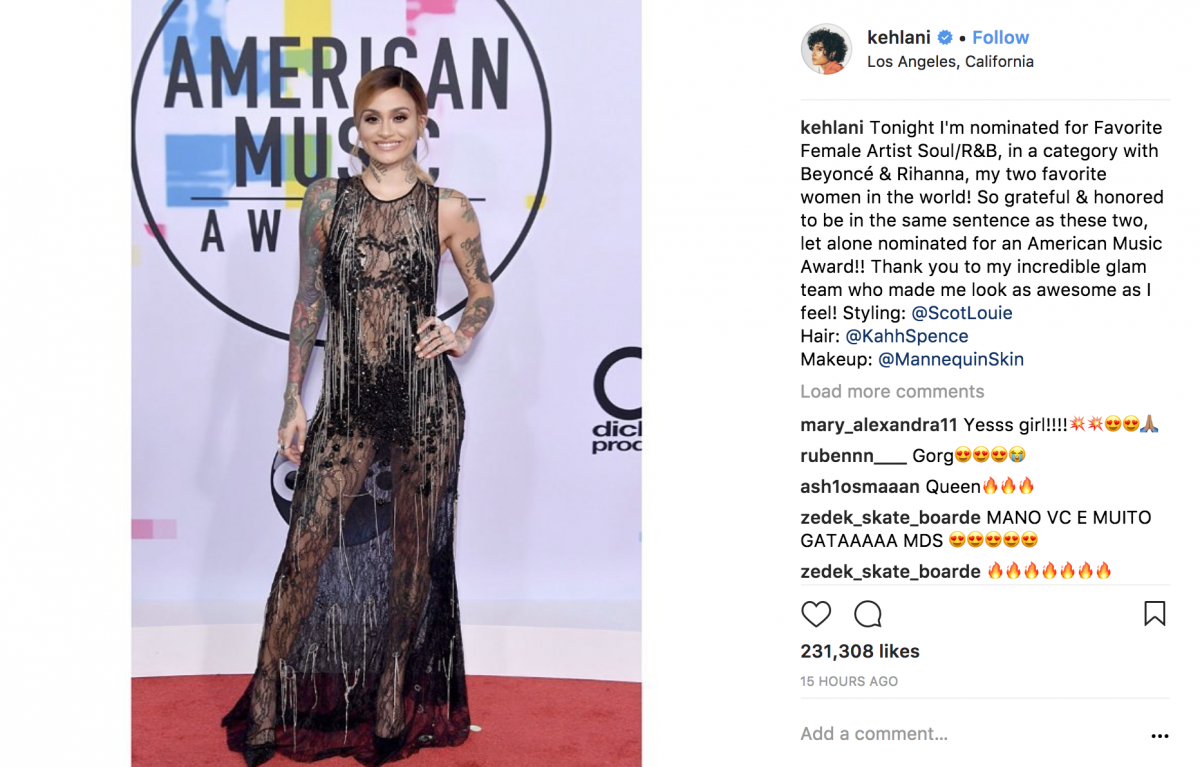 Worst
Sabrina Carpenter
I have no idea who you are, but I hate your dress. Sorry. It's very Miranda Hobbes and the boots kind of look like a serial killer made them out of human skin à la Silence of the Lambs.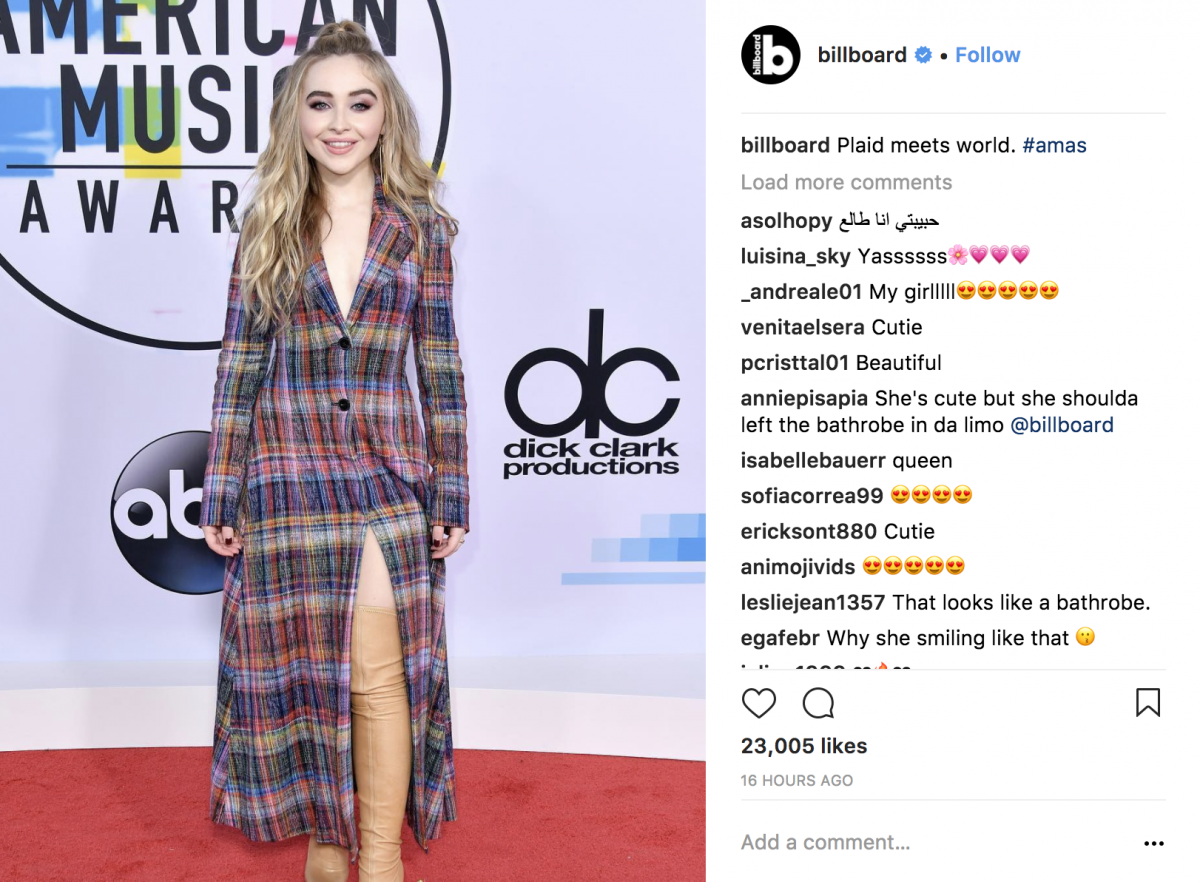 Demi Lovato
I'm putting Demi down for best dressed and worst dressed, because not even the most flawless styling could balance out this dress. She looks like a walking lava lamp. This is potentially one of my least favorite dresses in history.

P!nk
Even P!nk looks pissed to be wearing this dress. It kind of looks like a fancy loofah that came with the Bath and Body Works gift set your dad's new girlfriend bought you for Christmas after your parents' divorce.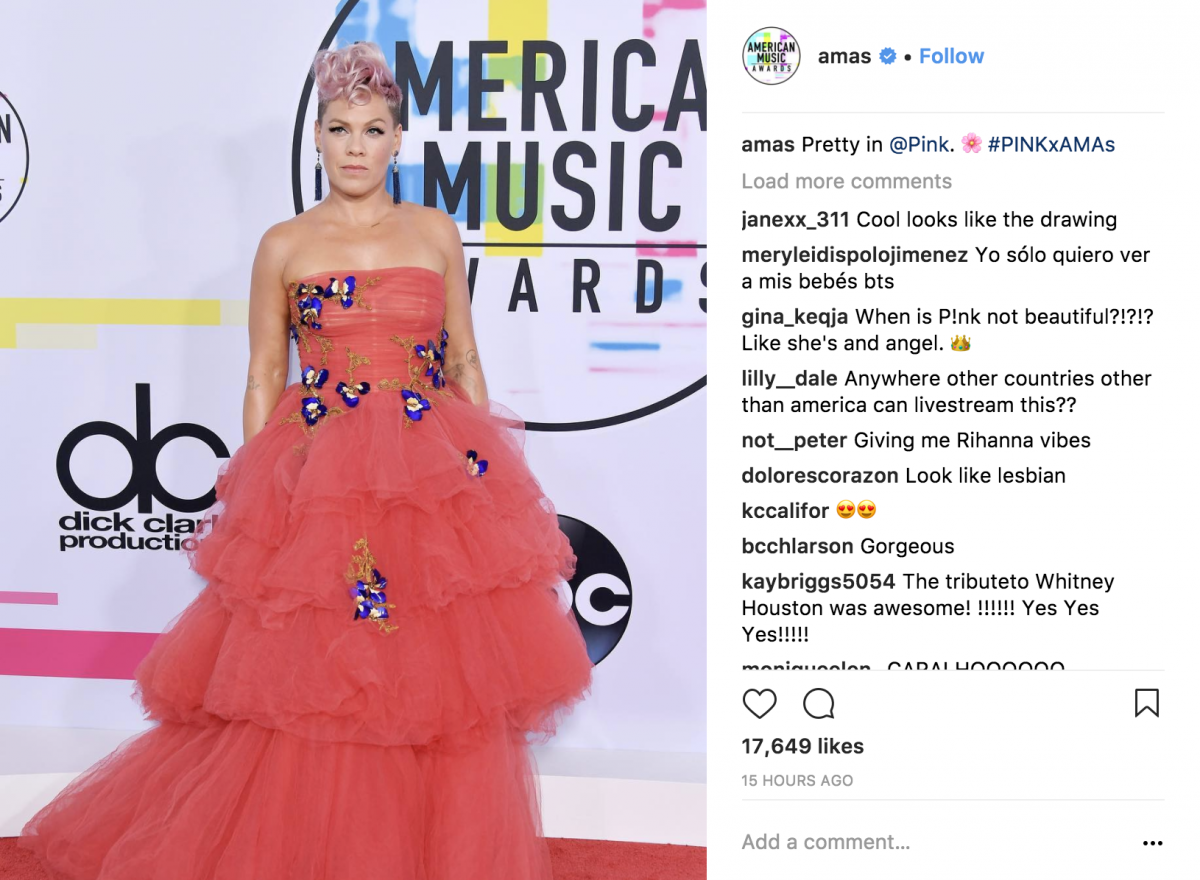 Bebe Rexha
I'm confused as to what is happening here. This dress probably had good intentions (even if it's made out of a fabric I would have worn to a friend's bat mitzvah in 2004), but then it decided to allow Bebe's boobs to try to run away from each other. Also, just looking at the cut of the dress paired with the shoes stresses me out, because I keep picturing Bebe falling over and having to do the worm instead of walk.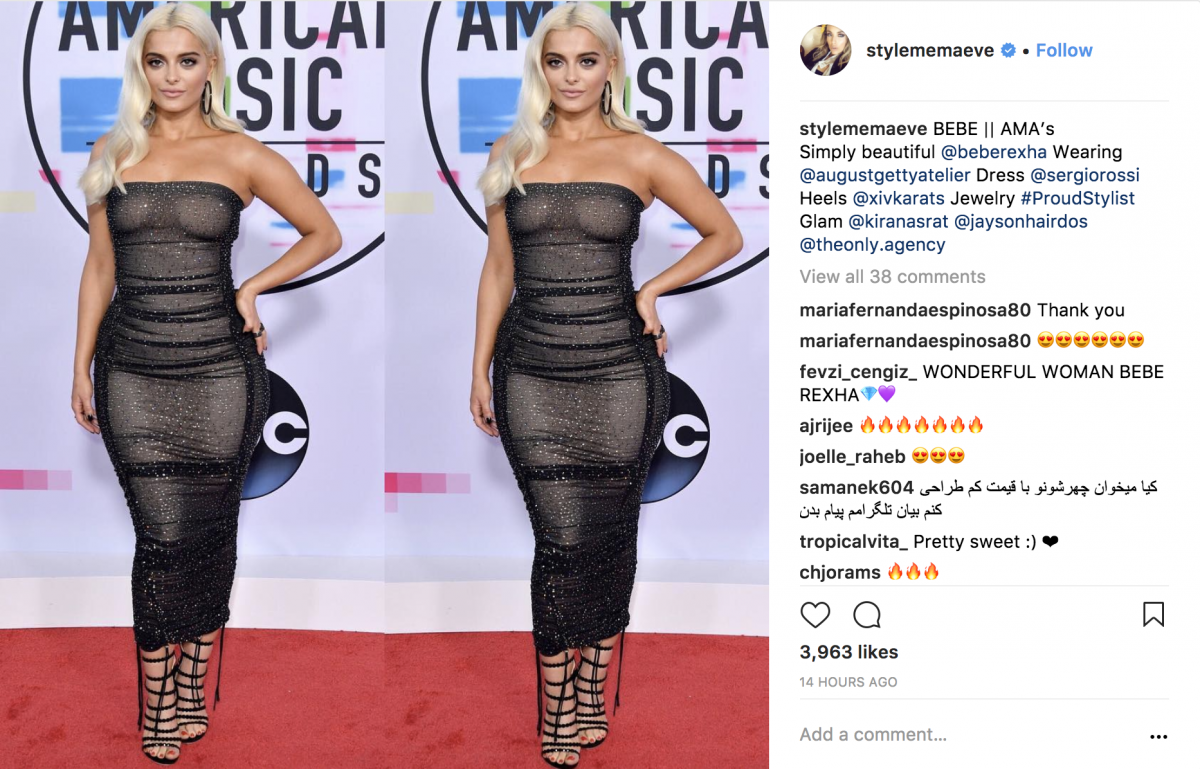 Julia Michaels
I mean, if the end goal here was to channel Lydia Deetz from Beetlejuice, then this look is killer. But like, I'm assuming that wasn't the point. This year, Comme des Garçons has kinda scammed everyone into thinking that it's fashionable to wear heaps of fluffy red fabric, but this look obviously isn't working.

Ciara And Russell Wilson Are Engaged
In his classic "whore-myself-out-on-social-media" way, Seattle Seahawks quarterback Russell Wilson announced that he and girlfriend Ciara are engaged.
The power couple got engaged just like any normal couple: on a private beach in the Seychelles with the Indian Ocean in the background.
I mean, COME ON.
Russell Wilson and Ciara are no strangers to sharing their love lives on Instagram. Like the Kardashians, but with talent. And class. And less plastic. Which actually makes them arguably the most boring couple in the NFL, but they're still an incredibly attractive couple.
And kind of cute, if you're into that sort of thing.
This is the first engagement for Russell Wilson, but the second for Ciara, who has a child with rapper Future.
Check out more photos and videos of their "intimate" engagement trip. "Intimate" in quotes because Wilson is famously saving himself for marriage. Which just makes you wonder…