9 Last-Minute Gifts For People Who Have Literally Everything
Is it just us, or can getting holiday presents for everyone on your list start to feel like a full-time job?
I mean, it's not like we're all sitting here taking meticulous notes all year about products that our fav people have their eye on, right? (If you are one of these people, please tell us all of your secrets).
And let's be real—we all have that one friend who mentions something they want, and next time you see them, welp—there it is. They're the type of person who has literally everything. Is there anything more frustrating than thinking you found the perfect gift just to find out they got it for themselves before you could even hit the "buy now" button? We think not.
Shopping for these people can be a tough task, which is why we've collected the best gifts to give for those hard-to-please people in your life. From unique experiences to little luxuries they wouldn't normally buy for themselves, trust us when we say there really is something for everyone here.
Give them a reason to stop scrolling and go smell the metaphorical flowers by gifting them a National Parks Pass. Nothing says, "You need to get outside" like a gift that will force them to spend some time in nature.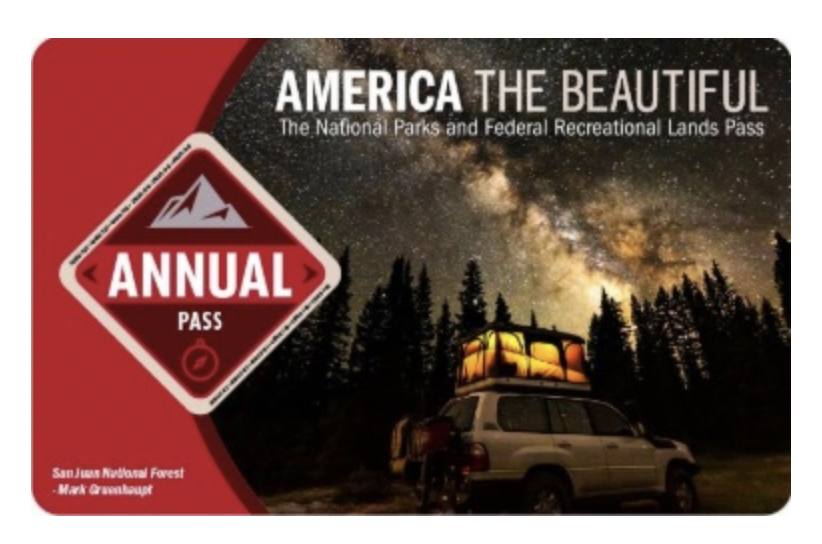 National Parks Annual Pass
USGS
That's nothing quite like the gift of competition. Bananagrams is a thought-provoking, anagram game that will get everyone gathered around a table for some quality time together. Albeit, we can't promise you won't get into a screaming match about if a word is real or not. You win some, you lose some, right?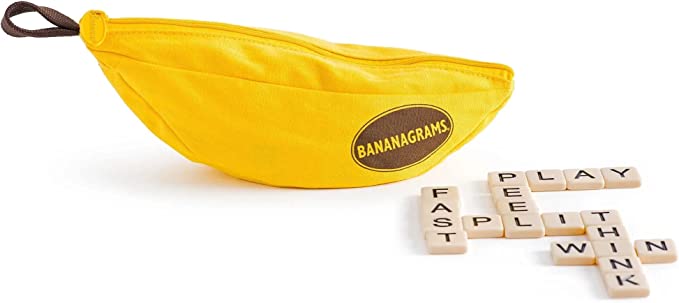 Cozy up together with the blanket of your literal dreams. We've never met a person who was upset with receiving a chic, comfy blanket, especially when it just so happens to be the Kardashians' favorite brand.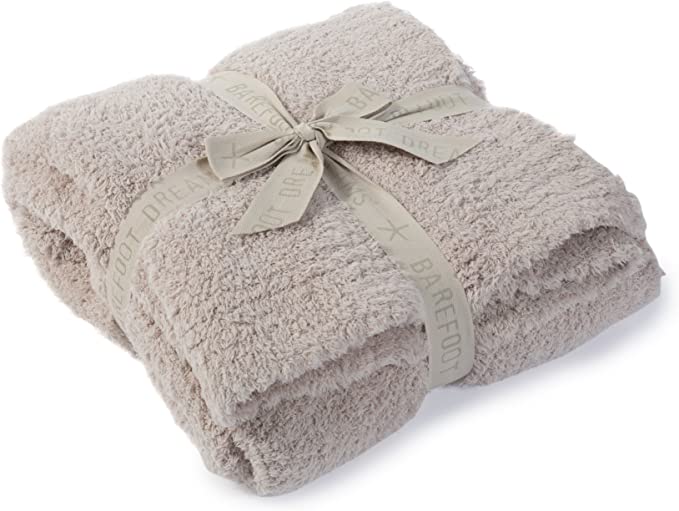 CozyChic Throw
Barefoot Dreams
Okay hear us out on this one—this flavored olive oil set is a little something special. Most people would probably never buy it for themselves since they likely only use flavored oils on certain cooking occasions… aka get this for them and have them make you a nice meal. Win-win.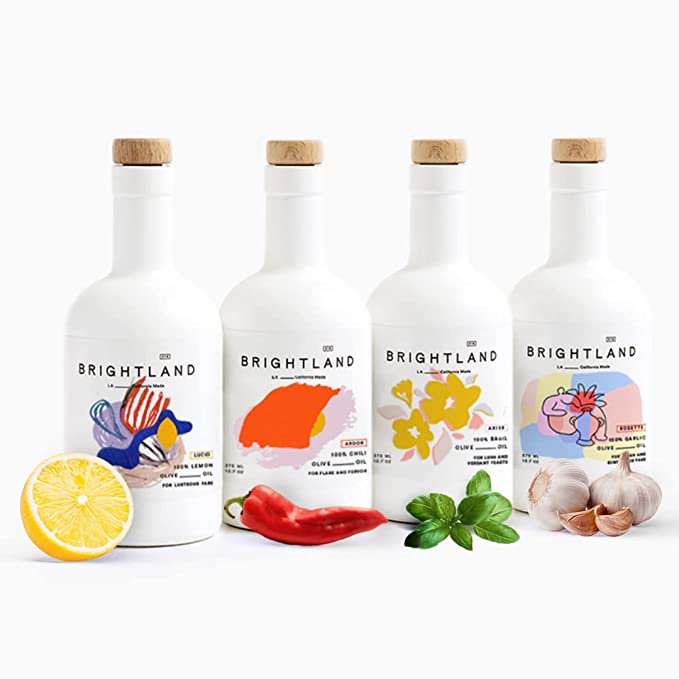 Olive Oil Set Infused with Garlic, Lemon, Basil, and Chili Peppers
Brightland
Truth be told, the holidays are stressful AF and we could all use a drink. Enter: these chic colored coupe glasses. They're chic, trendy and the perfect luxury to gift your bestie for a future wine night. Pro tip: assign everyone a color and you'll never get your drinks mixed up again. Probably.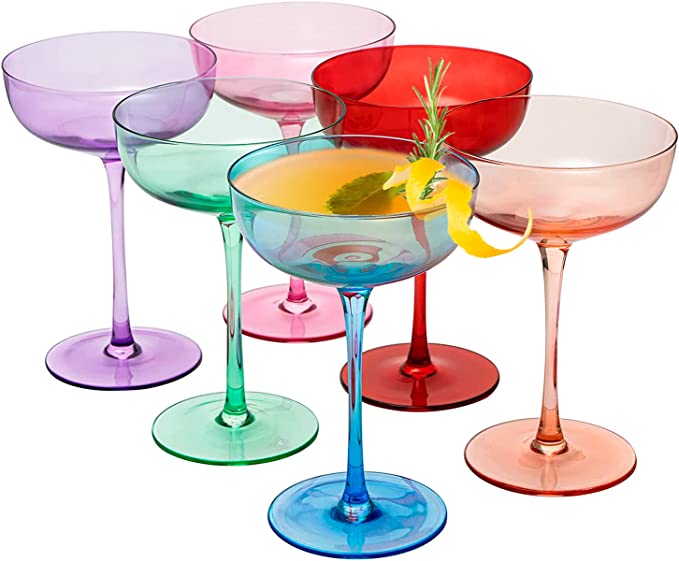 Colored Coupe Glasses
The Wine Savant
A custom photo puzzle will keep them busy during the strange abyss that is the week between Christmas and New Year's while also showing how thoughtful you are by displaying one of your favorite photos. Thank us later.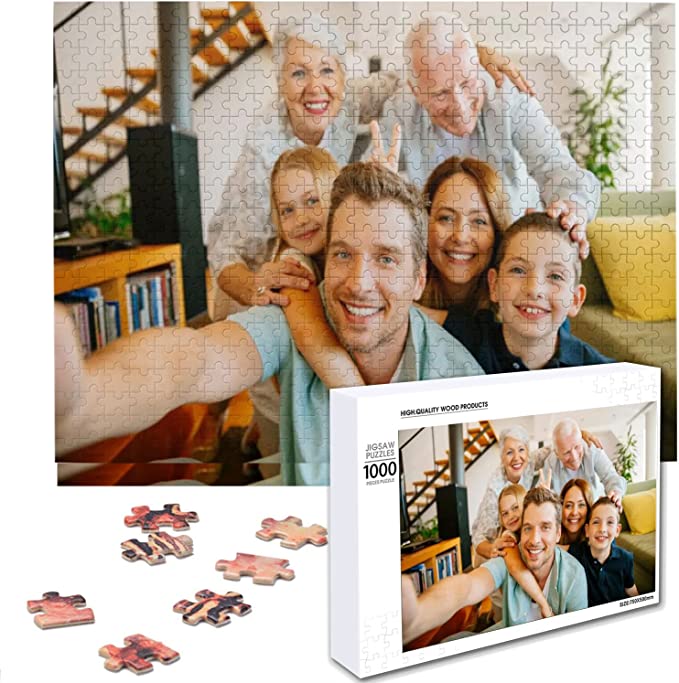 A wise woman once said you can never have too many candles, and who are we to doubt that as fact? Not only is this candle the best scent in the world (in our humble opinion), but the packaging is so gorgeous you hardly even need to wrap it. Throw a bow on it and you're good.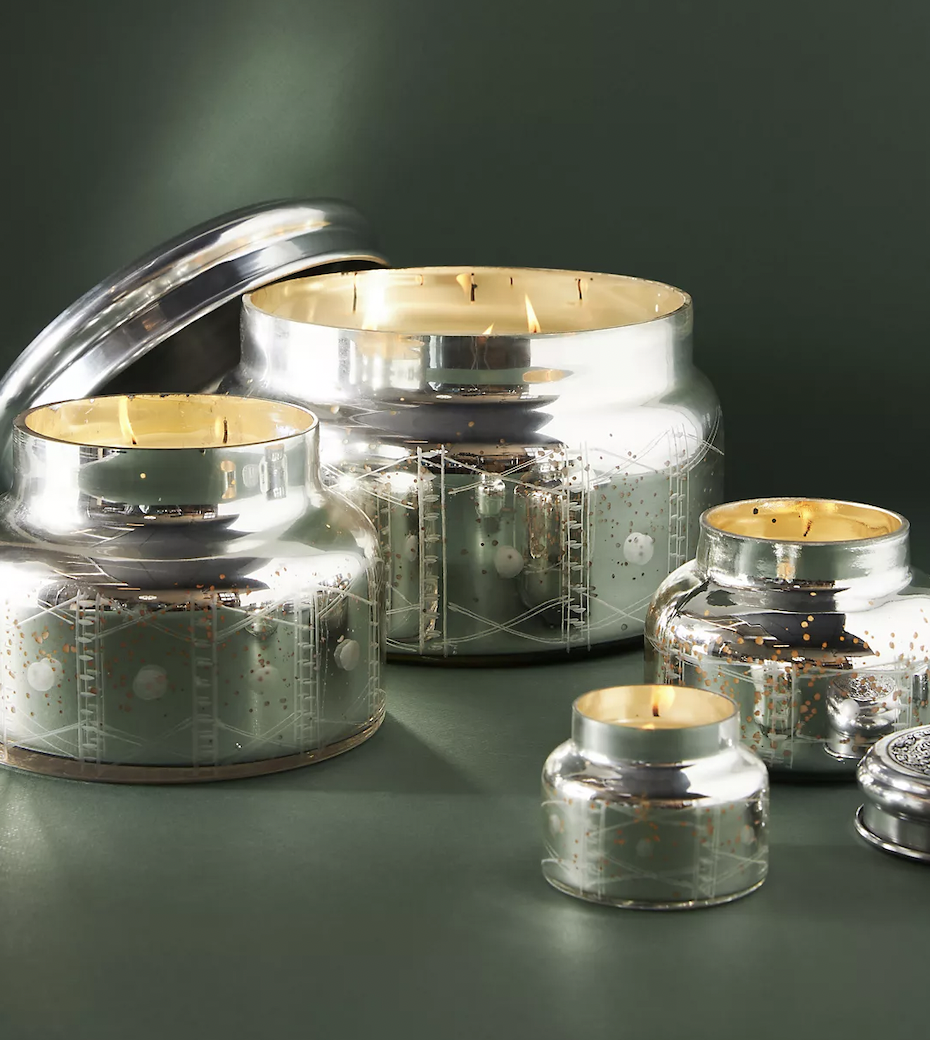 Volcano Mercury Glass Jar Candle
Capri Blue
Everyone loves chocolate. Need we say more?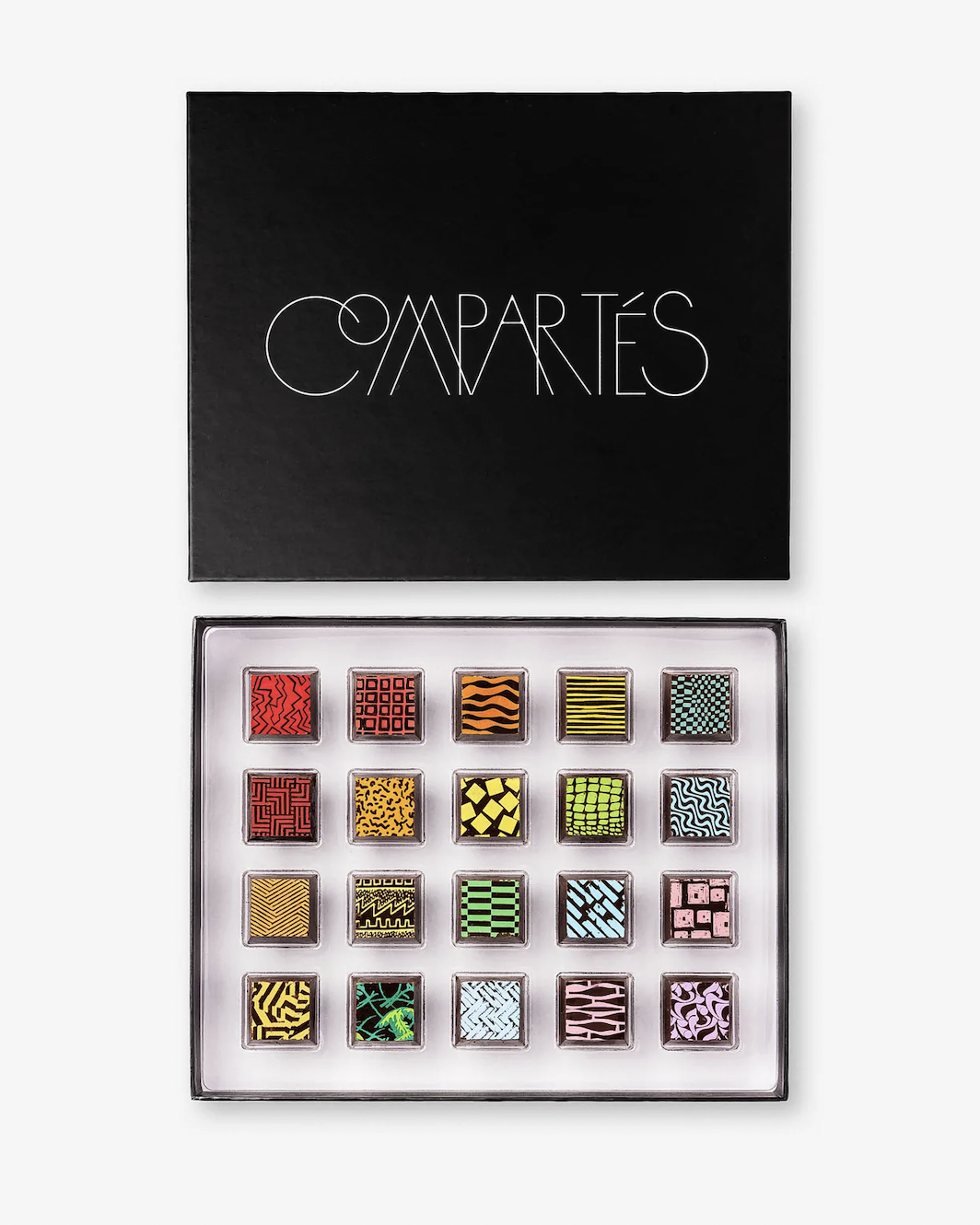 20 Piece Signature Truffles Gift Box
Compartés
Last but not least… If you're truly stuck, there's no better gift to give than to give. Pay it forward on their behalf and you'll stay on karma's nice list for another year.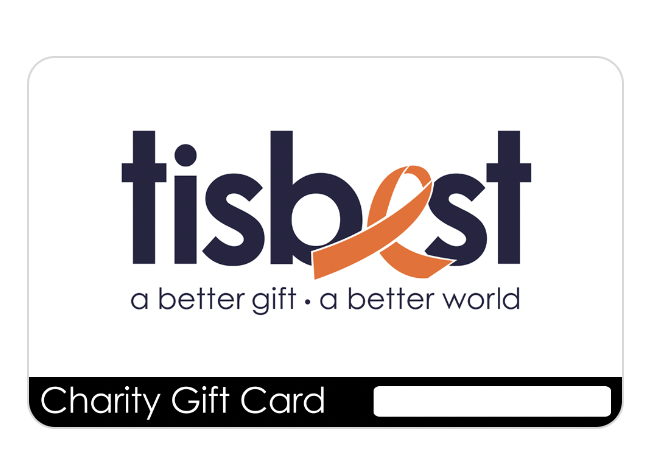 What Holiday Gift To Get Based On Their Zodiac Sign
Is there anything more telling about a person than their Zodiac sign? Maybe their holiday wishlist. Luckily, we've got you covered with the most accurate gift guide ever. Even if you don't know enough about each zodiac sign's strengths and weaknesses to make a highly accurate snap judgment about a person's entire life and personality, at least you know exactly what to get your stubborn-ass Taurus sister this holiday season.
Aries

As the first sign in the zodiac, the Aries in your life is obsessed with being number one in pretty much everything. So for this self-proclaimed trendsetter, give them the gift of what they love most—showing up first—with this new fast-drying Shark hair dryer. Not only will they love the fact that they're 10 steps ahead of everyone else who's still gushing over their Dyson hair dryer (Aries knows that's sooo last year) but they'll also love the quick efficiency of this fast-drying, heat-damage-free Shark hair dryer.

Since Aries have an immature, childlike need for attention, you can contribute to their insatiable need to constantly be the center of everything by gifting the Aries in your life a gorgeous statement coat like this floral one from Hutch. Not only does the coat capture everyone and anyone's attention with its bold, vibrant colors, but Aries will also find comfort in the kitschy flower print that plays to their more youthful desires.
Taurus

Honest x Vanity Planet Aira Ionic Facial Steamer
The Taurus in your life knows a thing or two about being pampered, and is obsessed with everything luxurious. So let them life live every day like it's a treat-yo-self spa day with this gorgeous facial steamer from the Honest x Vanity Planet collaboration. Of course, said Taurus will stubbornly insist that nothing compares to the expensive facial they got at the Ritz that one time, but even they will be pleasantly surprised with the high level of at-home luxury that this steamer offers.

Barefoot Dreams CozyChic Cheetah Spot Throw Blanket
Tauruses (Tauri?) will accept nothing short of the best of the best, so be sure to meet their high standard of luxury by treating them to the pinnacle of luxe living with a Barefoot Dreams blanket this holiday season. It's one of those things that any sane person feels ridiculous purchasing for themselves because of the price point, but to receive as a gift? Well, even a stubborn Taurus won't argue with that.
Gemini

Liverpool Los Angeles Hooded Plaid Boyfriend Blazer
To put it nicely, the Gemini in your life is a bit unpredictable. They like variety and options because their taste can change on a whim. So since no one knows which way the wind will blow with a Gemini on any given day, just cover your bases and get them this versatile jacket that's a blazer/hoodie combo and fittingly as adaptable as they are.

Bright Cellars Monthly Wine Subscription
As we've established, the Gemini in your life craves variety and excitement, so what better gift for a Gemini than a wine subscription service? With this Bright Cellars wine subscription, Geminis will never get bored because they can pick four new wines every month. Not to mention, Geminis iconically love to drink and party, making this gift idea an all-around no-brainer.
Cancer

Smudge Wellness 10 Days of Magical Self Care Advent Calendar
Since Cancers are extremely intuitive and sensitive to the energies around them, give them a gift that allows them to tap into their more mystical side with this chic self-care crystal kit. Even if they're not into the whole mystical crystal thing yet, the fact that you knew enough about them to know the traits of a Cancer to even come up with this gift idea is sentimental enough to make Cancer tear up over the thoughtfulness.

The Cancer in your life is sensitive, sentimental, and nostalgic. So give them what they love most, a chance to have even more sentimental possessions by gifting them a Polaroid camera. As if they weren't hoarding enough already (please finally toss those 7th grade "love" letters, I beg of you) now they can enjoy taking fuzzy retro pics of you two in the name of creating more precious memories. Just don't be surprised if you now get a mushy scrapbook with some of these photos for next holiday. 
Leo

Represented by a lion, an aggressively obvious trait of Leos is that they love their mane AKA their hair. So treat Leos to a silk pillowcase which will help protect their beloved tresses while they sleep, plus it adds an element of glamour to their daily sleep routine.

If I could imagine a bag for a Leo, this would be it. This bag is everything that a Leo loves: glitz, glamour, and style. To put it simply, the bag is as over-the-top and attention-seeking as they are. 
Virgo

LILYSILK Trimmed Silk Short-Sleeve Pajama Set
Nothing quite guarantees a Virgo's restful night sleep like the mental comfort of knowing they're in a matching pajama set. The successful execution of their Type-A perfectionist tendencies trickling all the way down to their nighttime outfit gives a Virgo a high that could only be matched by giving them an organizer. Speaking of…

House of CB To Do List Planner Sheets
Virgos are lovers of organization, aesthetics, and getting shit done, and this cheeky House of CB stationary feels like it was designed for their sign specifically. As your resident Virgo here, I can attest to the fact that I'm legit getting excited over the idea of crossing things off this highly aesthetically pleasing to-do list.
Libra

Juliette Has A Gun Perfume Wardrobe Discovery Set
Notoriously indecisive, let your Libra indulge in their helpless indecision by giving them a gift that allows them to explore options. With this perfume sampler set, they can thoughtfully ponder which perfume they like best from this beloved brand without actually having to commit to a full-size bottle. Not having to choose is the best gift you could possibly give.

NickyDionCo Balance Healing Crystal Candle
Libras love to beautify their surroundings with harmonious things, so what better gift than this gorgeous healing crystal candle? This one in particular has the intention for balance, something Libras basically invented and will certainly appreciate.
Scorpio

Scorpios get stereotyped as aggressive, but for good reason—because it's true. Not to be that girl again, but have you ever dated a Scorpio? Yeah, exactly. Ironically, Scorpios have no tolerance for games and manipulation when it comes to relationships, so play this game to figure out what their dealbreakers are. Maybe you'll actually learn a thing or two about this sign that's normally secretive and mysterious.

Storets Esther Faux Leather Strapless Top
Another great option for your Scorpio friend is this sexy faux leather strapless top. This top screams hot-Scorpio-about-to-ruin-your-life and they'll love owning that energy all night at the bar while potential suitors hopelessly buy them drinks. 
Sagittarius

Get the restless and adventurous Sagittarius this stylish wintry belt bag, which is perfect for all of their #wanderlust adventures. Since they're always on the go, they obviously can't be bothered with an actual purse, so they'll love the ease of this convenient Lululemon belt bag.

Cream Yoga Charlotte Bra + Angela Legging Set
Since Sagittarius is the most high energy of all the signs, you can be certain that they're actually making it to that 6am Barre class you both signed up for… unlike yourself. So for your Sagittarius friend, gift them a cute workout set that you know they'll wear to the five million different workout classes they attend. Plus, that way, when you inevitably bail on the class because you're too hungover, you can rest easy in bed knowing independent Sag still made it to class without you and looked cute as hell while there.
Capricorn

4th & Reckless Neva Single Breasted Blazer Beige Check
Probably the most obvious gift I'll suggest in this gift guide is this stylish tailored blazer for the hardworking and ambitious Capricorn. Even if said Capricorn is still in a work-from-home situation, they'll probs still wear this subtly printed blazer just for the Zooms, if only to remind everyone of what a boss they are.

Capricorns are very disciplined, and as such, they value skin care. So get them a gift only a diligent Capricorn would appreciate: a LED face mask. You know you'll get your money's worth since they're the only person you can actually count on to use it regularly enough to get results.
Aquarius

WHILE WE'RE aWAKE Bodega Crewneck
Your non-conforming Aquarius friend will adore the understated irony of this casually cool Bodega-inspired crewneck. The nonchalant streetwear graphic is anti-mainstream, perfect for your alternative Aquarius.

Aquarians have always been into all things sci-fi, but now it's actually trendy to be into space shit. Since it's currently cool, there are lots of space-themed fashion pieces you can get them, like this celestial-inspired necklace they're sure to love. 
Pisces

Pisces will appreciate both the dreamy artistic design and sustainable worldliness of this top from independent designer, Ecru. They'll love the imaginative design inspired by the Peruvian mountains and take pride in this artistic gift.

Uncommon Goods Beach Day Paint-By-Numbers Kit
Pisces seek to constantly express themselves creatively, so get them this paint by numbers art set which is a combination of everything they love: art and the beach. They'll love being able to lose themselves in the activity of painting, plus they'll get a wall-worthy image at the end of it, unlike some of their other free-spirited, emotionally-inspired art that they currently have on display.
Betches may receive a portion of revenue if you click a link and purchase a product or service.
Image: BONNINSTUDIO / stocksy.com
WTF To Get Them For The Holidays Based On How Long You've Been Together
Whether you're quarantine-casual or in it for the long haul, gift giving in a relationship is never an easy feat. But what should you do when your casual hookup happens to coincide with the holiday season? Do you get them a present? More importantly, are they getting you a present? The timeframe in which you have been hooking up can help decipher whether you need to bother buying them a gift or if sending nudes will suffice. I say whether you've been getting intimate for one month or for one year, if you're breaking social distancing for this person and a major holiday is approaching, gifts are kind of expected. 
Also, it should go without saying, but absolutely no one should take an agreed upon "no presents" rule seriously. Just buy a damn present. You don't have to empty out your savings account, but you should put a bow on something. If you're strapped for ideas, don't freak out, I got you. Consider this curated cheat sheet my gift to you. 
Dating: 1-2 Months


Breckenridge Seasonal Christmas Ale
Together for only a month or two? It's new and you're both having fun, so there's no need to overthink it. This early on you can probably get away with a few strategically placed bows on yourself and call it a night. If you want to go in a more tangible direction, then I recommend playing it safe with something edible, like cookies or a seasonal six-pack. You made an effort, it's on theme, and it doesn't send any overly serious signals. It's holiday cheers all around. 
Dating: 3-5 Months

Ripple Junction Grateful Dead Tour 74 Vintage Light Weight Crew T-Shirt

Fujifilm Instax Mini 11 Camera
You don't need to feel pressured to define the relationship, but you should probably be exchanging presents. In the early stages of dating, casually or exclusively, it's the thought that counts. If you're just hitting the three-month mark, take note of their Spotify roundup and go for a graphic tee of their favorite band. It's casual and shows that you're paying attention to their likes. Nearing closer to five months of being together? Then it's time to start documenting! What better way to capture proof of your relationship than with a Polaroid camera?
Dating: 6-9 Months

Crosley Voyager Bluetooth Record Player


Brookstone Frienship Lamp – Set Of Two
Hi. Sorry to break it to you, but this is not just a hookup anymore, you should probably reference an inside joke and hit a store. Another way to ease into the gift exchange is to choose an interactive gift, one that the two of you can enjoy together. Take your hookup playlist to the next level with a Bluetooth compatible record player. If you're feeling extra splurgy, you can even throw in their first record from their favorite band. If you're working with a long-distance situation, then go for what I'm dubbing the love lamps. A set of lamps—you keep one, your partner keeps the other—and when you tap your lamp, the matching one lights up. Easiest way to tell someone that they light up your lif—k sorry, I'll stop.
Dating: 1-2 Years

Herschel Supply Co. Duffle Bag

Alright, this has surpassed the hookup stage. This is full-on monogamy, so congratulations! And with commitment comes a higher level of gift giving. It's time to give a gift with some longevity. Gift them a duffle to tell them that you fully accept their baggage. For a hidden bonus, you can even slip in a future travel itinerary (pandemic permitting). Or what's a subtle way of telling your person that you're sick of them being late to everything? Get them a watch! It's sleek, thoughtful, and they'll never be able to tell you that they lost track of time again. 
Dating: 3-4+ Years


Safe to say that if it's gone on this long that this is a fairly serious commitment, which means that it's time to get thoughtful, and dish out some more dough. Welcome to the big leagues, kids. Handwrite a love letter, or transcribe your favorite DM, and print it on a blanket. It's a gift to show the grandkids one day. Or, on a not-so-sentimental track, if you can get your hands on a coveted PlayStation 5 Console, then you are guaranteed to be crowned partner of the year. It may not be super original, but I actually think it's illegal to not include a PS5 in a 2020 gift guide. Sorry, I don't make the rules. I recommend investing in two controllers, so you can at least both play. 
Remember, it's the thought that counts—and it counts even more when it comes with a gift receipt.
Betches may receive a portion of revenue if you click a link and purchase a product or service. The links are independently placed and do not influence editorial content.
The Betches 2019 Gift Guide: Under $50
If the proliferation of Christmas music through my eardrums is any indication, it's holiday season. That means it's the one time of year when you have to think about other people and not just yourself (bummer). However, as a conceited person, I'll say that there is no rush quite like the influx of praise you receive from buying someone the perfect gift. But that is hard to do, so I've rounded up some gifts that will get you those compliments you so badly need, organized by price point. Whether you're ballin' on a budget or straight ballin' you can find something on this list.
All of these items are under $50, so they're perfect for the person you like, but not too much. If you're looking for something more luxe, check out our other 2019 Gift Guides for items from $50-150, and over $150.
$25 & Under:

Scrunchies, like everything else that was popular in the 90s, are back in style. But since spending more than, like, $10 on a single scrunchie just feels wrong, you can get this entire set of eight for that much money. There's a velvet one, a sequined one, a silky looking one… basically, a scrunchie for every outfit.

This $22 value is only $12, which is basically free. Murad's Hydro-Dynamic Ultimate Moisture cream is what all our crusty winter skin needs, and the bright shiny ornament-like packaging is so festive.

I've used these wipes while traveling and after workout classes, and they are an actual life-saver. The travel kit gives you either full or mini sizes of their Face 201: Bacteria Fighting Wipes, Body 101: Deodorant Wipes (aluminum-free), and Body 301: Aloe Wipes. These are ideal to use in a pinch if you're kinda gross but can't shower (i.e. just left a fitness class or just got off a plane). Though they don't come in this pack, the hair wipes are also amazing because they get all the sweat out of your hair, and the face wipes are also super convenient.

Okay, you know this is hilarious, but unlike a throwaway gag gift, this sleep mask is actually useful. Described as "a mini pillow for eyes" by an actual review, our eye mask will help you block out the bullsh*t… and by bullsh*t, I mean light.

When you don't know what to get someone for the holidays, get them some fun earmuffs like these ones from Aerie. No matter who you are, what you look like, what you believe in, we all get cold ears in the winter time. I love the hot pink ones because they're obnoxious, and the headband part is sparkly, which is perfectly festive.

This is actually the cutest stocking stuffer. This little ornament contains pH-color-changing rosé glimmer balm that automatically adapts to the perfect color for you based on your pH. Plus the ornament doubles as a carrying case.

You love listening to Jared and Jordana play Red Flag or Deal Breaker on the U Up? Podcast, now take the fun home with you with our original card game. Whether you're having a girls' night in or need a game to liven up your summer share house, these cards are the perfect way to figure out just how low your group's dating standards are. The game comes with 52 red flag/deal breaker cards, plus a card holder.

Who doesn't need glitter right before holiday party SZN and NYE? Free People just launched a mineral-based shimmer formula that provides subtle, buildable, natural-looking sheen that can be used anywhere on the body. For your clean beauty betches, it's free of parabens, silicones, phthalates, synthetic colorants and synthetic fragrances—and the packaging uses no plastic. It comes in four shades: gold, rose quartz, opal, and amethyst. 

With locations from Georgia to Colorado to New York, and many more, bartaco is a coastal inspired taco eatery that is literally popping up everywhere. If you don't have a location nearby, you can still take the bartaco taste home with their trio of three signature hot sauces. The 3-pack includes Habanero, Jalapeño, and Roja. 

If you want to give someone the gift of an influencer-worthy unboxing, pick up the ROUTEINE KIT, because the packaging is seriously so cute I didn't want to throw out the box. This $70 value will only cost you about a third of that, and it contains THE EVERYTHING DAY and NIGHT, skin "multitaskers" that boast anti-aging, firming, moisture, and more; THE GOLDEN RULE retinoid; and THE GIRLFRIEND primer.
$26-$50

If you've ever needed a blade, or scissors, or a nail file, and not had one, then you know how useful having a Swiss Army knife is. This little one comes with all that plus a few other extras, and they have cute patterns inspired by food. So really, what's not to love?

Okay, so like, it might feel kind of shady to give someone a gift that implies, "your under-eyes are super dark and puffy!" However, these are so cute and these eye masks are all over Instagram, so I think you can get away with it. These energizing eye masks contain collagen, vitamin C, and everyone's favorite skincare ingredient, hyaluronic acid. They come in a pack of 12 or 24, so it's worth the price tag. Plus, this gift gives you and whoever you give it to an excuse to have a + face masks night.

For the serious insomniac in your life (hi), it's time to pull out the big guns with this weighted sleep mask that contains a half pound of evenly distributed weighted beads, an adjustable velcro strap, and premium fleece to get your ass to sleep.

Hot girl summer was exhausting, and I don't know about you, but I'm positively excited to settle into cold girl winter. All it means is I don't leave my apartment and just sit with this lavender scented candle all day and night. 

If you're tired of Cards Against Humanity, try Off Topic. Basically, you draw a card to determine the topic, then roll the die to determine the letter all your answers have to start with. Once you flip over the hourglass, everyone has to race to write down as many answers under the designated topic that start with the designated letter. Then you get to defend your questionable answers to everyone else playing the game. 

Do you have a friend with tired, dry hair? Weird flex, but ok. This elixir that works either as a leave-in treatment or finishing oil comes in the cutest little flask, and I'm a sucker for cute packaging. Especially if that packaging could be reused to sneak alcohol into the club… 

So, these candles are a little out-there but I think they're so fun. Basically, it starts out as a cute geometric animal candle, but then when you burn it, it reveals a metal skeleton. I feel like we all have that friend who is still obsessed with Tim Burton and used to love Hot Topic back in the day, and I have a feeling that friend will appreciate this candle.

Robyn Blair Davidson has become a big deal for turning her candy obsession into literal art. So, following that logic, her prints (a collab with Dormify) are the ideal gift for anyone with a sweet tooth who needs to liven up their walls a little bit. 

I have a Sonix portable charger and always get so many compliments when I whip it out. They have way cuter ones than just the standard black boxy thing everyone else has, and still provide an extra 16 hours of battery life for all your iPhones.

This kit contains a cannabis facial moisturizer, cannabis cleansing foam, and scrunchie. But don't get too excited… the products do not contain CBD or THC—just cannabis sativa seed oil. Still, it makes for a cute gift for your stoner friend who you don't want to just gift a dime bag for Christmas.

Don't let the size fool you—this little guy can pack some serious sound. (Sorry you can't say the same about…. Well, nvm, you know where I was going with that). But since it's still small, it's easy to carry around and bring to your friend's house party, the beach, or wherever you're going.

Forget about the Disney Vault, it's all about the Moroccanoil Beauty Vault. This limited-edition set, first of all, looks luxe as hell, and it also contains seven of Moroccanoil's best-selling hair and body products, in perfectly convenient travel-size versions. TSA can't tell you nothin'.

Under $50 for a pair of legit, not-paper-thin leggings sounds too good to be true, but it's real. I personally love a high-waisted legging, and these fit really well. As in, they won't be falling down but you won't have your breathing cut off either. Their sports bras also fit well and provide good support (I have this one and it's great). It's a holiday miracle!

I am not a gin person, so I am judging a bottle by its cover here. But, like, that black bottle is so chic. This gin has the classic gin flavor of juniper berries, plus notes of hand-picked Indian botanicals, like coriander and vetiver. Look, if you can actually taste those notes, more power to you. All I taste is my impending inebriation.
Betches may receive a portion of revenue if you click a link and purchase a product or service. The links are independently placed and do not influence editorial content.
Amazing Beauty Stocking Stuffers For Under $20
So it's mid-December and you've yet to start your holiday shopping, and as generous as you'd like to be, that bank account of yours has other things in mind. If you're reading this, you more than likely have a few beauty lovers on your holiday gift list (or you simply want to know what gifts you can give yourself for under $20 this giving season). Either way, I don't judge. So in the best interest of you and your bank account, I've rounded up the best beauty gifts under $20 that you can either give as stocking stuffers to others, give as a white elephant gift (do people still do those gifting games?), or that you can give yourself because well, you deserve it for making it through the wretched year that was 2018.
So read on for some cheap beauty buys that, even if they aren't the most expensive gifts that the receiver will open this year, at least they're bound to make them better looking. And who wouldn't be grateful for a gift that makes them more attractive?
I don't care what anyone says, no one enjoys being pale in the winter. If your bestie is looking as white as a ghost and you want to subtly let her know that she should tan her legs before thinking about wearing a dress on NYE, then allow NKD SKN's Tinted Self Tan Mousse do the talking for you. Don't worry, she won't be offended by this gift, as the results of the mousse are next level. The mousse has a color guide so you can see where you're applying it to make sure you don't miss a spot. What's more? The self-tanner is extremely buildable, so the more coats you layer on, the darker the tan. The best part? It's less than $20, which is way cheaper than a single spray tan session.
This Christmas, all hearts and faces will be glowing, thanks to this $5 blush and highlighter palette by Profusion Cosmetics. The palette has five different shades of blushes and highlighters for your desired level of glow. And if you want to be sure to get the glowiest results yet, spray your fan brush with a makeup setting spray, then dip the brush into your selected highlighter and dab on the high points of your cheek bones and tip of your nose.
If you (or someone on your shopping list) is into warm-toned shadows, then look no further, as this 21-pan eyeshadow palette is only $10, which, if you're not good at math (same, TBH) that's less than 50 cents a shadow. And when compared to some of those other brand name palettes that are upwards of $50, this is an insanely good deal. But don't worry, just because this palette is inexpensive, doesn't mean you're sacrificing quality. The palette has a really good high color payoff, is highly pigmented, and there's barely any fallout (aka that annoying dust from the shadow that gets all over your face when you're doing your makeup.)
After what seems like weeks of sipping on red wine and unhealthy holiday treats at countless parties and events (and then the coffee you drink to get over the hangovers from said parties), yours or a friend's smile could likely use a little brightening. Luckily, you can cop these high quality Crest strips for less than 20 bucks. The set comes with 10 sets of strips (10 days' worth of treatments), and what's more is that you only need about five of those treatments to see a visible difference in the color of your teeth.
When I tell you that you'll have to withhold the urge to eat these bad boys, I mean it. These Harper + Ari Gingerbread Exfoliating Cubes smell exactly like a gingerbread cookie, but minus the calories, and plus the fact that they completely exfoliate your body with just one cube. I tend to use the cubes to help take off my old self-tanner, so if you're an avid spray tanner or you plan on copping the NKD SKN Mousse from this list, you should also consider snagging these exfoliating cubes, as well.
You've probably seen some sort of influencer on your Instagram feed advertising OLLY vitamins, which means that your social media-obsessed friend will love them. But either way, the vitamins taste amazing and contain ingredients like biotin, vitamins C, and E, and keratin for stronger hair, nails, and clearer skin.
Eva NYC's Surf's Up! Texture Spray works as a dry shampoo, hair spray, and texturizing spray. So for the person on your shopping list who could benefit from all three, cop this texture spray and watch as it works wonders for their 'do. For those that need to soak up oils, build volume, create texture, and hold, this spray will do the trick.
SheaMoisture's Purifying and Hydrating Exfoliating Hair Mud will exfoliate your scalp and strands of build-up from products like dry shampoos and hair sprays, while leaving your locks hydrated. And after a year like 2018, I'm sure everyone on your list could use a little detox in one way or another.
In my humble opinion, there is not any problem that Mario Badescu's Rosewater Spray can't fix. Dry skin? Spray the rosewater spray on your face. Need to set your makeup? Spritz away. Have an annoying ex that won't leave you alone? Block his number and then douse your whole body in this spray. I'm not kidding, it works wonders and leaves every part of your feeling hydrated, refreshed, and all in all more alive.
Give the gift of DSL's this holiday season (or at least lips that are prepped to be met under the mistletoe). For $15 you can get two of Skyn Iceland's Lip Plumping Gels which really work like instant lip fillers, minus the needles and bruising. Slip these into your BFF's stocking and she (and her Hinge date) will thank you. To use these bad boys, you simply slip them on before you do your makeup, prior to going out, and then apply your fave lipstick and voilà! a plump pout.
In addition to your hair (and life), your skin is probably in need of a major detox after the year that was 2018. And after all, the cold, dry, winter air does nothing for your complexion but make it dry and dull. So for just 13 bucks, you can gift this L'Oréal Detox & Brighten Clay Mask which will extract impurities from your pores and leave your pores looking smaller and skin looking brighter.
And hey, if you need a more in-depth gift for your beauty-loving mom, sister, best friend, co-worker, whoever—check out our list of 8 beauty gift sets that also don't suck.
Betches may receive a portion of revenue if you click a link and purchase a product or service. The links are independently placed and do not influence editorial content.
What To Get Him For The Holidays Based On How Long You've Been Dating
With the holidays (help) around the corner, it's kind of time you start thinking about wtf to get the dude in your life for Christmas/Hannukah/Kwanzaa/Festivus. There are many possibilities, from flannel shirts to designer watches to apps that let you casually stalk him. All of these things, though, fall into categories of appropriateness (is that a word?) dependent upon how long you all have been boning or, like, dating. So here's what to get him based on how long you've been dating.
0-3 Months
This is kind of more of a "fun" gift than a serious one; especially considering you all started dating right at the cusp of cuffing season. Considering you aren't sure 100% on whether or not he's a psycho yet, this isn't the time to go above and beyond with hundred-dollar gifts. With great relationships come great responsibility, according to Spider-Man. Anyway, if you've passed the one month hurdle and are well into month two or three, you need to look at spending, like, $25-75, tops.

Carhartt Multi-Tool: It's something he'll use, it's small, and you'll only be out $10 when he ghosts you in two months. Praise be.
"Night-In" Box: One brilliant idea is curating a "night-in" box with Cool Haus ice cream (or Ben & Jerry's, whatever), cozy slippers, and a nice (but cheap) bottle of wine (or non-Jose tequila if that's more his speed). It's like you're doing the date planning for him, plus you won't be dropping major cash on this.
Flannel Shirts from JCrew or Woolrich: Honestly, the guys I talked to wanted these any time anyway, and they're not a "we're super serious" gift. Flannel can be worn by just about any guy, regardless of style. Is he a hipster? Is he v ironic? Does he work construction? Does he like tying them around his waist when he feels like his ass looks fat? You probably haven't even figured him out yet and this gift STILL works. See. Everyone could use a flannel. Plus, you can always steal it later.
Beer: Yes, really. If he's into craft beer, get a nice sampler and slap a bow on it. Just try to pay attention to what he drinks when you're blackout at the bar.
3-6 Months
The three to six month time period is usually the time a dude wants to know you "get" him, so thoughtfulness counts more than dropping dollaz.

Man Crates: We recommend fun sh*t like a Man Crate, filled with meat snacks, tools, and other "he-man" items. It'll give him an excuse to pry open a literal wooden crate with the included crow bar (yes, rly) and then indulge in exotic meat snacks so he can brag to his idiot friends that he ate ostrich and alligator. Aside from jerky items, you can also get "project" crates, so he can learn how to carve his own wooden pipe and be an all new kind of asshole.
V Specific Gift Cards: If he's hugely into outdoor sh*t from R.E.I., get a gift card. If he goes from six to midnight whenever he thinks about leather bound books, maybe a gift card to Barnes & Noble is in order. It isn't a cop-out, it's showing you know he digs certain things. This is allowing him to get whatever he wants from a place you know he enjoys. Don't let the gift card be the ONLY thing you get, obviously, but make it enough that he can get something worthwhile.
Concert Tickets: In keeping with the whole you "get" him thing, get tickets to his favorite band (within reason) that won't cost you an entire paycheck.
6-12 Months
Hooray, you made it more than six months and haven't ghosted each other. If your relationship was the size of a in-utero child, it'd be an eggplant. That made me gag a little, how about you? Anyway, we're getting into almost serious territory here, so you should be spending a decent amount of money on and putting thoughtfulness into his gift.

Amazon Echo or Alexa or Google Thing: I refuse to acknowledge whatever the Google thing's name is, but you catch my drift. Chances are your dude (and most dudes) need a robot woman to tell them if it's raining or how many cups are in a quart or whether or not the NASDAQ is crashing. Robots are the future, so investing in one of these know-it-all glorified Bluetooth speakers is a nice gesture.
A Nice Watch: If you're in the 6-12 month range, a nice watch (especially if he doesn't have one) is a great gift. We're not saying you need to go out and fetch a Rolex; there are tons of brands that are well-made and don't carry an insane price tag. If your dude is outdoorsy, Luminox is a great option. If he's into flannel and wood, grab a Filson. And if he has no discernible style, like, whatsoever, but enjoys nice things, Citizen is a great choice.
Couples Massages: Lay naked next to each other awkwardly while strangers touch you! Honestly, less guys than ladies tend to treat themselves to massages, so getting one with him may put him at ease about the whole thing. Plus, if he's never ventured into daiye day spa territory, he's in for a pleasant surprise.
More Than One Year
Y'all are practically married. If you've been dating more than one year and have never been "on a break" or "seeing other people," you can go p serious on the gift front.

Drone: Do you want to encourage his habit of disturbing wildlife or spying on neighbors? Get him a drone. He'll definitely be entertained for at least a month.
MasterClass: These include cooking taught and screamed about by Gordon Ramsey, photography by Annie Leibovitz, and creative writing by Margaret Atwell. Give him the gift that keeps on giving: a literal life skill.
Weekend Getaway: Your guy not into learning? That's cool. Book a weekend getaway somewhere he'd like. Look into the Baseball/Rock N Roll/Football/Country/IDFK Hall of Fame. Take him to a sports outing that you normally wouldn't be caught dead attending. Go to a concert or get sushi at that place you hate. This is kind of about him, and you can definitely plan something nice-ish for under $500 if you think ahead of time.
That Thing He Won't Buy For Himself: Does he have a set of satin pajamas you know he loves but won't buy? A massage chair? A pedicure? Once you're in for the long(ish) haul, you should know him well enough to get him the thing he would not go out and buy on his own. Maybe its boudoir pictures of yourself, or a year-long subscription to a dog-centered magazine. Whatever.
Images: Kira auf der Heide /Unsplash; Amazon (2); Man Crates; Carhartt
Holiday Gifts The Men In Your Life Actually Want
If you have a man in your life—whether it be a dad, uncle, brother, or boyf, shopping for him during the holidays is like, really difficult. It's not like shopping for women, where you can get away with candles, artisan chocolate, flowers, and anything sparkly. Sh*t, you can even buy us fuzzy slippers and ugly loungewear and we'll likely be psyched.
But every year, the men (at least in my life) prove increasingly difficult to shop for. So I asked my husband, Kyle; brother, Geoff; and father, Fran about their must-haves and wants this holiday season and why. For reference, Kyle is a 35-year-old almost-hipster construction superintendent (don't ask) who enjoys a nice glass of Scotch, reruns of The Office, and beard grooming. Geoff is a 26-year-old director for a large poultry corporation, nearly failed out of WVU for being too cool and burning several couches, and insists Saturdays are for the boys. My dad, Fran, is a retired 60-something who lives on a lake, is a long suffering Jets fan, was born and bred in New Jersey, and looks like a better-groomed version of Anthony Bordain, RIP.
If you're looking for holiday gifts for him, look no further than the fruits of my own nagging labor. Shall we?
A Couch-Approved Cereal Bowl
Oddly specific, but Kyle mentioned this one because he enjoys eating meals in the comfort of his underwear on the couch (ew). These bowls have indentations so your S.O. can comfortably hold them while eating cereal or soup or whatever the f*ck he's managed to microwave for himself without spilling it all over himself. Cool.

Geoff mentioned these online classes by Gordon Ramsey, the mean British chef that yells at everything. Geoff says, "I want to learn how to cook fancy things, but I also want to work up a sweat and get nervous pretending Gordon Ramsey is over my shoulder, and could call me an idiot sandwich at any moment."

Sounds practical, plus, if you buy a man this subscription, he has no excuse NOT to cook for you. Win-win.
Trips And Vacays
Fran says, "If someone bought me airline tickets to go on a trip, I think that'd be a great gift. Maybe I want a trip to Germany. Then I can go to the Porsche test track and drive around. That'd be very nice." Alright, well, for those of us not in a position to send the men in our lives to Europe, perhaps pieces of a trip—like a night at a hotel or a gift certificate to a nice restaurant—would be in order.
A Utilitarian Pair Of Boots
Geoff and Kyle mentioned these, for good reason. Kyle says, "I don't want them to show too much dirt, but they also need to be steel-toed for when large objects are falling or people try to kick me." Geoff, who spends some days in an, um, animal processing facility, says, "I just need them not to show too much blood." This is getting weird.

Chippewa American Handcrafted GQ Apache Lacer Boot
Concert Tickets
Experiences are probably better options for those in your life that have, well, everything already. Dad says concerts rule because they let him relive his glory days, like when he used to hang out at Pink Floyd concerts (yeaaaaaah buddy) or see Bruce Springsteen in his prime before he got ALL old and sweaty (respect, tho).
A Good Beard Trimmer
Kyle says this is all about the lady's preference (thanks, honey), and being a well-groomed man so as to not embarrass anyone or scare your mother-in-law is important. "If you're a man without a beard, are you even a man?" Like, yes, but I understand the sentiment, even if it is a little chauvinistic. But yes, get the beard trimmers, but add in some nice beard oil and comb, too, so the gift feels more complete.

Wahl 9818 Stainless Steel Beard, Stubble & Detailing Trimmer
A Shearling Bomber Jacket
Kyle says these jackets aren't just warm, but they're "really f*cking cool" and "they remind me of Tom Hardy, and Tom Hardy is the f*cking man." Alright.

Caine Leather Jackets and Bags Men's Brown and Ginger Sheepskin Jacket: Gent
A Nice Watch
"I bought myself a nice watch. I didn't need it, but your mother convinced me to get it. It's not a Rolex or a Patek Philippe, but it's fine." Per Fran, watches are always a nice, practical gift for the dude in your life. These days, you don't have to spend hundreds on one, and there are super cool options, from FitBit watches to hipster-approved craftsman-style pieces made from assorted woods.

Urban Bamboo Zebra and Ebony Wood Watch
Every Flannel Shirt
"Because," say both Geoff and Kyle. That's easy enough, considering J Crew, Woolrich, Banana Republic, and every other store, ever, sells flannel. Plus, they work well dressed up or down, and you can search for options that are warm AF, which will come in handy during the beastly winter ahead.

J. Crew Slim Midweight Herringbone Flannel Shirt
A Good Knife
Every man wants a good, cool knife for, uh, utilitarian projects and other things. Kyle says, "it's in case the boots don't do the trick." For the record, a classic Swiss Army Knife is a WONDERFUL gift if he doesn't have one. Other than that, cool wood-handled pocket knives are awesome.

L.L. Bean Buck 110 Folding Hunter's Knife
Wireless Bose Headphones
For the man who travels a lot, these are a great option. Geoff says they would successfully "block out the sounds of children screaming and seniors hacking up lungs on long flights."

Bose QuietComfort 35 wireless headphones II
Piano Or Guitar Lessons
If your dude is musically inclined, not only will these keep him busy so you can wear sweatpants and ignore him, but he may also earn some skills. "If a jabroni like Billy Joel can pull Christie Brinkley just cause he can play piano, adding music to my skillset can't HURT my chances of wooing Emily Ratajkowski." Thanks, bae.
"Bottom line, I'm at a point in my life where I really like gift cards. Let me buy my own sh*t," says Fran. Although YOU may feel like it's a bit of a cop-out, getting the dudes in your life gift cards along with a few ACTUAL gifts is a great way to go. Maybe $100 to R.E.I. so he can get some weird camping stuff you know nothing about, or $50 to Home Depot so he can pick out a great snow blower. Whatever.
Liquor And Wine
When I asked all three men if booze was a good gift, the answer was "obviously." So, if you notice he loves indulging in a particular brand of bourbon, or ALWAYS orders Spanish reds when out to eat, or just loves craft beer, go ahead and put a big fat bow on it. You know it'll go to good use.

Images: Uncommon Goods; Rebecca Matthews / Unsplash; Giphy; Zappos; Amazon; Caine Leather Jackets and Bags; J Crew; Urban Bamboo; L.L. Bean; Bose
Betches may receive a portion of revenue if you click on a link and purchase a product or service. The links are independently placed and do not influence editorial content.
Last-Minute Gifts Available On Amazon Prime That Will Arrive By Christmas
Christmas is going to be here in like five minutes, and unsurprisingly, you don't have your shit together. Unfortunately, you also can't go out to the mall to holiday shop because you don't feel like it. (That's a totally reasonable excuse. Finding parking at a mall during the holidays is considered especially heinous.) Even if you did all of your shopping on time, there's probably someone you don't really like that much who bought you a present and now you have to give them a gift, too. Ugh. Holidays are so annoying. Anyway, here's a bunch of shit you can buy on Amazon Prime so you don't have to get off the couch, and it'll show up at your apartment like, tomorrow.
Paying for Uber is the fucking worst. Give someone you love (or at least tolerate) the gift of 20 minutes of awkward conversation with a total stranger while a Sara Bareilles song plays quietly in the background.

Cards Against Humanity is perfect because it's a "party game for horrible people," and I'm going to go out on a limb and assume that you have at least one or two horrible people left on your list to shop for. If they already have the game, just buy them an expansion pack so they don't have to keep using the same played-out Helen Keller jokes every time.

I know this sounds like a questionable gift, but hear me out. Literally every parent is obsessed with ancestry. Real adults love to be like "I just discovered that I'm 18% German! How incredible!" It's like, the safest bet for any parents, aunts, uncles, etc. that you still need to shop for. Plus, it's part of Amazon's Shop (RED) Save Lives program, so proceeds from your purchase will go to (RED), which is a very good cause, I'm sure.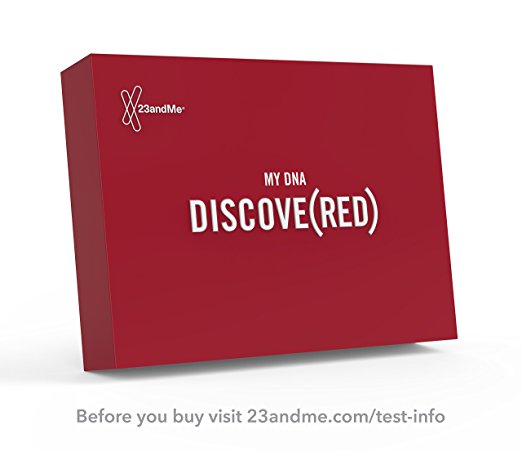 Just stalk the person you're looking to buy a gift for on Instagram and see which makeup artists or celebs they follow until you find someone that has a makeup palette. This will be easy, because this is 2017 and literally every person with a shit ton of Instagram followers has something you can buy. Then, see if that person has a product available on Prime. Again, this is 2017, and everything is available on Amazon Prime.

Ridiculous face masks are always a great gift because they're a) really fun, b) great content for your Snapchat story, and c) actually necessary because we all eat and drink like shit around the holidays and need all the help we can get.