5 Last-Minute Summer Cocktails You Can Make From A Corner Store
Unless you're like, a Stepford Wife in training, the odds that you've promised to bring "like, really cute cocktails that will get us so drunk" to a dinner, pregame, or pool party, and then totally dropped the ball are pretty high. If you are a Stepford Wife-in-training, I'm going to need you to stop taking Snapchats of the mildly interesting meals you cook for dinner and captioning them "wife me." If you're like the rest of us, read on.
Nearly every single time I've ever promised to bring a cool drink to a get-together, I've spent an hour at work scrolling through Pinterest, saving ambitious cocktails, and forgetting about them when I realize that someone's probably watching me. Then, the event rolls around, and I'm already like, 20 minutes late, and have no interesting ingredients. I have found myself at so many bodegas, convenience stores, and even gas stations, desperately typing in the depressing selection of ingredients I saw in front of me into the Pinterest app with the word "cocktail" behind them. So here are some of the tastiest summer cocktails you can make when you are somewhere that doesn't even sell tampons with plastic applicators, let alone triple sec or peach schnapps. Oh, and, all of these recipes make enough to fill a pitcher. You're welcome.
Hawaiian Mimosa
1 cup Malibu

2 cups pineapple Juice

A full bottle of prosecco
Literally just pour a bottle of prosecco into a pitcher and add a bit of Malibu and pineapple juice. Feel free to play around with the proportions, but note that this basically tastes like a bubbly Capri Sun so you will end up texting someone you shouldn't.

Get the full recipe here.
White Strawberry-Lemon Sangria
2 lemons

1 apple

1 cup of strawberries

1 bottle of white wine

½ cup of rum

4 cups of lemon-lime soda
Sangria is a solid option, because it's such a vague kind of drink. I mean, what even is sangria? Just wine with a bunch of other sh*t poured into it? I think so. Anyway, this recipe is just a light suggestion. You can basically throw anything into a pitcher of wine and let it sit for like, four hours, and it'll be decent. For the wine selection, I'd advise a dry white wine or even white zinfandel, because even liquor stores with the lamest selections will have a box of Franzia or a bottle of Barefoot White Zinfandel. It's just a fact of life.
Get the full recipe here.
Paloma
1 ½ cups of silver tequila

4 ½ cups of grapefruit soda

However many limes you feel like using as garnishes
Okay, so there are plenty of ways to make a Paloma, but if you're just swinging by a corner store, you probably don't have time to find all of the garnishes or actual grapefruit juice. This recipe will make a pitcher of Palomas. It calls for the juice from six limes, but like, if you're swinging by a bodega last minute on a Friday night, your options may be limited. It's totally fine if you just grab however many you feel like slicing and use them for garnishes instead.
Get the full recipe here.

White Wine Spritzer
1 bottle of white wine

12 oz of lemon flavored seltzer

Sliced lemon or lime wedges
Wine spritzers are another really great cocktail to make when you're totally unprepared because again, what even is a wine spritzer? They can truly be as half-assed or as extra as you'd like. Just dump a bottle of wine into a pitcher, and then throw in some seltzer and lemon or lime wedges. If you're in the mood to blackout, you could even use a Spiked Seltzer.
Get the full recipe here.
Last-Minute Margarita
Coconut Water

Pineapple Juice

Tequila
Guess what? This recipe doesn't tell you how much of anything to use because it's not a real recipe. It's basically a non-disgusting version of the Redneck Margarita from Queer Eye. I literally just once texted my dad from a gas station while I was on my way to visit friends because I had promised to bring stuff to make margaritas, and forgot to. (Save the judgment. This is who I am as a person. Back off.) He was like "IDK, just throw some coconut water, pineapple juice, and tequila into a shaker and pour it in a cup. And also, when's the last time you got an oil change?"

Anyway, another gem I learned from this phone call was that you can actually just use two solo cups as a shaker. Because, obviously, I do not have my life together enough to carry a shaker everywhere I go, and you probably don't either. Sorry.
Images: Pexels (1), Giphy (3)
What To Drink On New Year's Eve So You Don't Get A Hangover
No matter how often we drink throughout the year, there's nothing worse than a New Year's hangover. Everyone knows NYE is literally an invitation to black out, forget about all the mistakes you've made in the past 365 days, and maybe hook up with one more rando before your resolutions come into the picture. It's the last hurrah of the year, and if you don't wake up with mascara on your pillowcase and a colossal headache, you probably didn't do it right. Although the New Year's day sunglasses and Advil combo is inevitable, we're here to discuss what types of alcohol are the worst for your hangover, and which are *slightly* better for you. In order from the worst to the best options, here's what you should (and shouldn't) be drinking:
5. Champagne & Tropical Drinks
If you want to play it safe on NYE, avoid bubbles and sugar. Champagne might be a New Year's staple, but the combination of its bubbly texture and its added sugar is a recipe for an awful hangover, and it's honestly not worth it. Like, you could be having stronger drinks that won't screw you over in the morning, so just stay away—and if you must, stick with the driest (i.e., with the least added sugar) bubbly you can find. Tropical drinks are also a no-go. Aside from the fact that the mix of sugar and alcohol makes your hangover so much worse, it's also just weird to be drinking some 14-year-old's drink on NYE when your friends are taking shots. Put down the Piña Colada. It's embarrassing.
4. Rum & Bourbon
People think rum wouldn't give them such bad hangovers, but that's only if you stick with the clear stuff, and then only if you don't mix it with sugary bullshit—and have you ever heard of a rum drink that didn't sound like it belonged on a Carnival cruise to Havana (ooh na na)? And as for dark rum, just, no. In fact, people say you should avoid dark alcohols in general. Bourbon is in the same category, but like, unless you're an 80-year-old man holding a cigar and a newspaper, we're assuming you're not drinking bourbon on New Year's. Either way, avoid both of these drinks and you'll be fine the next morning. I mean, not fine, but better.

3. Beer
Beer isn't great for your hangover because of its bubbles and carbs. But then again it doesn't have that much alcohol in it, so if you're actually hungover after only drinking beer, you need to get out more. Unless you literally have your head over a keg stand the whole night (or weigh like 100 pounds), you're going to have to put in some work to get sufficiently wasted. Beer is a safe bet on New Year's just like white wine is a safe bet on Spring break. You'll feel fine, but like, at what cost?
2. Vodka/Tequila/Gin
If you want to keep things simple, stick with the basics and you can't go wrong. Any clear alcohol is going to be better for you in terms of a hangover. A lot of people say tequila makes you less hungover than vodka, but it probably depends on the person. We're not saying that you won't get hungover by pounding tequila shots all night, but if you're avoiding syrups and other additives in your drinks, you'll be better off in the morning. Stick with clear shots and chase with a lime or lemon slice. Nothing with sugar, because that obviously defeats the purpose.

1. Sake
If you're out with friends for sushi before you go out for the night, sake is actually a solid option for getting tipsy without too many repercussions. Apparently sake doesn't lower your body temperature like wine or beer, and the ions in the water actually give you energy instead of making you crash. It's kind of like mixing your alcohol with a sports drink that revitalizes your body and gives you energy. It's also a great addition to your spicy tuna roll, so just do it.
9 Ways To Prevent A Hangover So You Might Actually Get Sh*t Done This Weekend
Ever since someone (probably a dude) figured out that drinking fermented yeast makes you feel funny, humanity has been on a noble quest to figure out how to prevent a hangover. Nerds and people who don't understand the concept of "fun" will tell you that the easiest way to avoid a miserable morning-after is to drink less. Since the very idea of not getting wasted every weekend is unfathomable, the only proper response to this is to point and laugh.
But there's only so much coconut water and aspirin a betch can take without going crazy, so it's in your best interest to try to mitigate a hangover before you go out. If you take the following precautions, you might spend only three hours in bed tomorrow morning instead of the usual six. Best of luck, comrades.
1. Alternate Shots & Water
Most betches understand the science of hangovers better than anything they learned in biology class, but in case you missed it, the headache is mostly the result of dehydration. Alternate a shot of alcohol with at least a little water, and you might wake up tomorrow feeling merely gummy instead of like a desiccated corpse. Yes, you'll be in and out of the bathroom all night, but suck it up and take some drunk selfies while you're there.
2. Go Easy On Bubbly
According to a decent amount of research, fizzy alcohol gets you drunk faster because carbon dioxide or something. You obviously know your limits, but know that you'll get lit way too quickly if you accept that offer to do a keg stand with Champagne.

3. Eat Dinner (A Real One)
Eating a legit dinner before you go out seems counterintuitive to me. Why would you eat a bunch of food when it'll just soak up the alcohol and make it harder to get drunk? Plus, even clear liquors have calories, so you'll just feel fat. Research shows that food slows the absorption of alcohol, so it's true that you won't get drunk as quickly as you would if you skipped dinner.
But getting drunk slower also means you won't get wasted and puke in someone's trashcan at the pregame—save that for when you're rolling up to the club, where it's totally acceptable to boot and rally (as long as you do so discretely). In the morning, you'll hate yourself less because you didn't go full-on blackout, and you won't wake up starving to death. It's a win-win.
4. Stock Up On Juice
Alcohol causes wacky blood sugar levels, so keep some juice in the fridge to help it even out in the morning. IMO, you're totally justified in claiming you're going on a cleanse this weekend.

5. Stick To Light Liquors
Hangover researchers (aka heroes of the modern age) think that these things called congeners make hangovers worse, and they're found in dark alcohols like red wine and whiskey. Good thing vodka sodas are already a betchy classic.
6. Take A Vitamin
According to Harvard's School of Public Health, which probably knows what it's talking about, alcohol depletes your body of important stuff like vitamins. After work on Friday, run to the store for those Flintstone gummies everyone loves.

7. Get Sleep The Night Before
Half of what makes hangovers so terrible is the sheer exhaustion. Getting legit sleep after a night of drinking is pretty much impossible, but you can at least get enough sleep the night before or nap before going out. Who doesn't enjoy an excuse to sleep more?
8. Make Brunch Plans
Above all else, make sure you have plans for brunch the next morning. After a few mimosas, you won't even feel the hangover anymore.
Office In London Gives Employees Champagne On Demand With Press Of A Button, So We're Moving
Working fucking sucks. Sorry for all you college betches who watch too many movies where a hot 20-something has a cool job doing literally nothing and lives in a 3,000-square-foot Tribeca penthouse, but that's not what it's like out here. I've been out of college for what feels like forever just grinding away and I can barely afford to rent out a room in a shitty apartment in Queens, okay? And I'm not even poor-poor. I'm just millennial-who-graduated-during-the-Great-Recession-poor, which is like, America's new middle class. But for British betches, or those of us in the States who are looking for just one more reason to place an ad on Craigslist with the subject SEEKING BRITISH HUSBAND: ALL AGES WELCOME, a new office building in London has announced that it will feature a "Champagne On Demand" button at every desk, meaning you can be both miserable and drunk, which is honestly one of every self-respecting millennials' top five mental states after "tired and drunk" or "sad and sober." Bloody brilliant, mate!
But before you go downloading British Bumble, or re-connecting with that one weird exchange student with the fucked up teeth from high school, slow your roll because the building isn't ready yet, meaning you have some time to figure out your living arrangements abroad and what not. However, Enstar Capital, the luxury developer in charge of this incredible project has a pretty elegant plan for how to get Champagne into the hands of every thirsty (or bored) office member who needs it with this nifty button marked "Ring For Champagne" for those btton skeptics that don't believe such a wonderful invention could ever be possible:
Legit, it could only be simpler if they installed a Champagne tap at every desk, with a funnel that goes straight into your mouth. What a time to be alive. And in case you were wondering, you can also order other bougie shit like caviar if you want your coworkers to know you fancy.

And for the low, low price of $688 a square foot, you too can convince your boss to install some Champs on demand buttons in your office! So if you work at a hedge fund or like, Google, this could be possible. For everyone else, we're SOL.
If you're thinking that this sounds v familiar, you're probs like me and watch too much Bravo because Heather Dubrow from RHOC has one of these miraculous bubbly buttons in her closet. And while that's cool and all, I need a buzz way worse when I'm doing stupid work shit than if I were to be in a closet that's bigger than the aforementioned room in Queens. And while both sound amazing, a mansion in California with the world's biggest closet, a Champagne button and a personal butler to bring it to me probs isn't in the cards for a minute, so I guess for now I'm getting a job in London. Cheers!
Get In Loser, We're Going Drinking: London Is Having A Prosecco Festival
Earlier this year, Italy tried to scare the shit out of us and say that they were probs going to run out of prosecco soon because we're all drinking so much of it and they can't keep up. Tbh, I don't remember when they said this tragedy could happen, because I repressed it from my memory. All that matters is they haven't run out yet, and I know this because I currently have three bottles of Lamarca in my fridge. Personally, I think this is cause to celebrate and the UK agrees with me, because they're throwing a big prosecco festival in London this spring and we're all fucking going because it's a trip abroad and an excuse to get Champagne wasted.

This shindig is called Prosecco Springs and it's literally just a bunch of prosecco producers offering up tastings, masterclasses—basically, classes that will teach you how to be a Prosecco douchebag—and some sort of prosecco pop-up store. The best part is that a festival session is only $45 and that includes a glass of bubbly from all of the eight prosecco makers who are going to be there. Is this real life? You can pay an extra $60 for the masterclass if you're boujee af. But like, that's still super cheap. I'll probably spend more money at one bar this weekend than the price of a ticket for this festival. It's cheap enough to distract you from how much a flight to London actually costs.
So go ahead and buy your tickets because god knows betches will flock to this alcoholic wonderland from all over the globe and probably cause that very shortage of prosecco they warned us about.

You Can Legally Get Fucked Up At The Salon (For Free) In California
Listen up all you alcoholics everyone. As of January 1, AB1322 (aka the "Drybar bill" aka the bill you never knew you needed) has been in effect in California. Which means that up until the first, it wasn't "technically" "legal" for you to get hammered while you got highlights. Which means that I've "technically" "broken the law." A lot.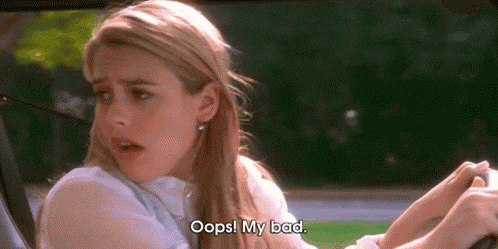 Basically, the new law allows salons to serve you wine and beer. But…only if it's free of charge. The high-end salon chain Drybar was instrumental in getting the bill passed. So now you can thank them for your blowout and your DUI.

Jk. Bad news: You're not allowed to get wasted. (lol wut?) No more than 6 oz. of wine or 12 oz. of beer can be offered and they can't serve anything past 10 pm. Just when you thought 2017 was going to be the year of you. Just when you thought this was the sign you needed to finally pack your bags and move out to the West Coast…
That's fine. There's enough people here anyway. (Don't come. Bye.) 
How To Turn Your Leftover NYE Prosecco Into A Mojito
If you're looking for a quick and easy cocktail to unleash your inner bartender, look no further than this seasonal AF cocktail. We're tired of champagne and prosecco. Like, they're delicious and make us feel fancy, but, honestly, I can't drink that shit every weekend—gotta change it up.
To make that shit a little more interesting, we're turning our leftover New Year's Eve prosecco into a mojito. This delicious cocktail was created by Noel Nepomuceno, Head Bartender at the Dream Hotel's Megu restaurant. We used Zonin Prosecco which, in addition to only being like $15, goes really nicely in this cocktail. Of course, if you can't find Zonin, any prosecco will do. 
Ingredients
2 oz Santory Toki Japanese Whiskey
1.5 oz ginger simple syrup—make regular simple syrup, but simmer the water/sugar mixture with 1 inch of peeled, fresh ginger. Strain before using.
1 oz lemon juice
3 strawberries
10 fresh mint leaves
Zonin Prosecco
In a pint glass, add strawberries and mint leaves and muddle until leaves and berries are broken down. Add the whiskey, ginger syrup, lemon juice, and ice. Mix well, top with prosecco and serve.