How To Take Summer Thirst Traps When We Can't Leave Our Homes
Memorial Day Weekend is upon us, and I know this not because I've been keeping track of the days in any real way, but because my mother notified me about it in our family group chat, and quickly followed that sentiment up with a, "guess you're coming home because there's nothing else you can do." It's like she knows just where to hurt me. Usually Memorial Day Weekend is the symbolic start of summer, a time when people crowd any body of water that they can find, oil themselves with enough tanning lotion to grease a tarmac, and black out in honor of our troops. I believe that's the freedom they fought for anyway. 
This year is going to look a little different, though, thanks to the Hunger Games fan-fiction world we suddenly find ourselves living in. Quarantine has stolen so much from us these days: happy hours, vacations, a reason for me to wash my hair. But there's one thing I won't let quarantine take from me. Nay, I REFUSE to let quarantine take from me: my thirst traps. Memorial Day was always my fun excuse to start flooding my IG feed with light nudity and excessive cleavage shots, all in the name of "summer"! And even though this year the biggest body of water I'll be near is the hose in my parents' backyard, I still want to keep the thirst level high. So, here's a look at all the ways you can make the most of your thirst trapping without the sun, sand, or any salty facial expressions from your mother.
Take It Out Of The Sun
The foundation for any summer thirst trap has always been laid with sunny settings. I might not be one to pose in lingerie on my bed (though more power to you if you do!), but I am the first girl to show off her bikini the second the temperature rises above 63 degrees outside. That said, we're living in a new era now. Without vacations, day trips to the beach, pool days, or really any sunning activities that can't be done from the crumbling roof of your apartment complex, we need to start getting creative here. And no one does creative sensual selfies better than the Dance Mom kids I follow on Instagram. Sure, they might not even be able to legally drink yet, but you know what? These girls are WISE beyond their years. When I was their age, my idea of a "tasteful" Instagram post involved a close-up of my chest so you could see my bedazzled sorority letter shirt better. Meanwhile, these girls are out here innocently posing with Cheerios and gazing longingly at the sun like a true VSCO girl. Take a note out of these girls' books and get creative with your location! Pose in the kitchen! On the bathroom counter! Next to your brother's protein shakes! The possibilities are really endless. 
Props Are Important
If you're finding yourself quarantined with your parents and are wondering how to subtly trick them into taking a picture of you spread eagle in front of your mother's prized garden without any running commentary about how you're ruining the family's good name, then my solution for you is this: use a prop as a distraction. Preferably a human and/or canine prop.
The Kardashians are famous for this. They know that it's harder for people to talk sh*t about them when they're using their children as human shields. I mean, people will still talk sh*t because people are monsters, but it will be harder for them to do so. Tell your mom you want a casual photo cuddling the family dog or a candid with your least annoying nephew. If your back should be arched and the angle you're standing at should also be the best angle to show off your butt and/or cleavage, then that's all just coincidence, mom! It's not your fault that you're so photogenic and statuesque that a Russian bot just left a bunch of tongue out emojis on your IG post with little Jimmy! Geez.
Turn It Into A TikTok
I can't believe I'm actually suggesting this, but why stop at a thirst trap when you can turn it into a full-on work of art? Usually, my stance on TikTok is that it's a stain upon humanity and the reason culture is dying, but after three months in quarantine my brain has melted I'm willing to let the masses have this one nice thing. TikTok can be fun because it can either show that a person is hot AND has some sort of personality, or it can just show that a person is really hot. Really, it's a win-win either way, but I'll let you be the judge as to how Kylie and Stassie come off.
Take Advantage Of Your Assets
And no, I'm not talking about your boobs, you perv. It's the 21st century, y'all, and we no longer need an actual person to take our picture! This is great news for those of us, like me, whose photographer options include her dog or her mother, who likes to take pictures so far zoomed in that you can see every single one of my pores. Tripods, selfie sticks, self timer, Photobooth—the possibilities are truly endless. If Kim K can use her assistant's MacBook Pro to shoot a clothing campaign for her million-dollar shapewear line, then you can figure out take a tasteful cleavage selfie. No excuses. 
And there you have it! All the thirst trapping tips to get your mom off your back and your ex sliding into your DMs. You can thank me in the comments. Ciao!
Images: Drew Dau / Unsplash; @kimkardashian, @kylietiktoks, @khloekardashian, @kalanihilliker /Instagram (1)
Celebrities Who Are Failing At This Whole Social Distancing Thing
Hello, friends. Today is day seven of my isolation. I have watched the entirety of the new series The Stranger on Netflix. I have finished two novels and begun a seven-book YA fantasy series. I cannot remember my last shower or my last vegetable. This is life in quarantine. Sorry, I usually only get this dramatic in my nightly diary entry, but we are in strange times. I'm sure many of you are experiencing the same thing as me, except with slightly more fresh air and slightly less pizza (I totally believe you!). But you know who apparently hasn't heard about this global pandemic that the rest of us are doing our best to slow down? Celebrities! Of course, there are the celebrities that are trying to help, and the celebrities that are embarrassing themselves on social media, but there are also the ones that apparently haven't heard that we need to be responsible citizens and practice social distancing, self-isolation, and quarantine. Shall we take a look at the celebrities whom history books will deem responsible for the spread of coronavirus?
Hannah Brown and Tyler Cameron
Look, guys. I know the pheromones you're emitting right now are like, really strong, but so is the coronavirus, so I had really hoped that for the sake of humanity you would have been able to keep it in your pants. But alas, once again, I expected too much out of people that signed up for a reality dating show just so that they'd never have to work a real job again. 
A few days ago, Tyler picked Hannah up at the airport and on Tuesday (Tuesday!!!!!) they were out on the beach with a group of friends, playing volleyball, and definitely getting closer than the recommended six feet. I hope your date was so cute guys, back here in the tristate area we'd love to be doing that too if only we weren't busy dying! And, it gets worse. They finally decided to go inside, but it's not just the two of them. Hannah joined TikTok and posted this video of her "quarantine crew" at the pool, which includes EIGHT PEOPLE, clearly not social distancing or keeping their gathering small to the tune of "Savage." Savage indeed, Hannah and Tyler. SAVAGE INDEED. 
Drake
Last week, the NBA suspended their season due to coronavirus. Have you ever seen that in your lifetime? I certainly haven't, and I talk about how old I am more often than Jessica from Love is Blind. So, naturally, maybe you wouldn't want to hang out with someone whose job had been unprecedentedly shut down due to the invasion of a global pandemic. Not the case for Drake! He decided to hang out with Kevin Durant at the Nice Guy in West Hollywood. I guess even when people are dying, there's champagne to be drunk and women to be hit on! Someone's gotta do it! (They don't.) Thankfully, once Durant tested positive, Drake decided to do the right thing and self-isolate. But don't feel bad for the King of Toronto, because while you're rolling around on a yoga mat on your dirty floor trying to follow an online Barre Method class (hypothetically!), Drake is working out on his home basketball court. Can I quarantine there?
Scheana
This past Saturday, the day my city ordered all restaurants, bars, daycares, and gyms closed and I ran to the grocery store in a panic, Scheana invited all her friends to party in Palm Springs. Here's the exact quote: "Any of my friends working from home this week should come join me for a Palm Springs quarantine!" the 34-year-old reality TV personality tweeted on Saturday, March 14. "I will continue to live my life in Palm Springs or MDR w my friends and not live it in complete isolation or fear. Simple as that. Call me 'ignorant' but I'm not gonna stop living!" Okay Scheana, you're ignorant. What? You told me to! This whole season of VPR Scheana has been talking about freezing her eggs, but now I'm wondering if she should be allowed to procreate?
I will continue to live my life in Palm Springs or MDR w my friends and not live it in complete isolation or fear. Simple as that. Call me "ignorant" but I'm not gonna stop living!

— 🏳️‍🌈Scheana (@scheana) March 14, 2020
Naturally, people jumped on Scheana's tweet, basically calling her an idiot, which she kind of is, sorry. Her excuse? She just came back from a work trip, doesn't watch the news (!!!) and wasn't fully up to date on coronavirus. Scheana, let me tell you what the cop told me when he pulled me over for going 52 in a 25: ignorance is not an excuse! Reread your manual! 
Jared Leto
And finally, we arrive at someone so out of touch, he didn't even know that we were in the middle of a global medical crisis. That's right, Jared Leto claims he was on a "silent meditation" with no access to his phone for the past 12 days. First of all, ew. Second of all, were you really, Jared?? Because, as someone pointed out in the comments, he still managed to post pictures of himself in Gucci T-shirts during that time. And sure, his team could have posted for him, but did a celebrity really go on a trip where there was no possible way to get in touch with him? What if they decided they wanted him to play the Joker again?!! Although, if you told me that Jared thought he could communicate with his team members by cutting off a lock of his hair, sprinkling it over a fire that he built himself, spinning around three times and singing exactly one half of the song "Kumbaya", I would believe that. So maybe he really did go into the desert without a phone. Regardless, I hope you enjoyed possibly spreading coronavirus on your rich people trip, Jared! 
Evangeline Lilly
On Tuesday, after millions of us were already locked inside, The Hobbit and Avengers star Evangeline Lilly was totally unbothered. She posted that she had just dropped her kids off at gymnastics camp—but don't worry, they washed their hands first! She said that she values "freedom over life," which sounds like something she wouldn't be saying if she knew someone dying because of a ventilator shortage. Obviously, freedom is important, but right now we have the freedom to make good choices, and we should all be exercising it!
And those are some of the celebrities that decided they didn't need to help us flatten the curve. I hope they all enjoyed their time coughing on each other, while the rest of us just try and remember our work laptop password. Now if you'll excuse me, I have to take a conference call from my bed. Stay safe, friends!
Images: Kathy Hutchins/Shutterstock; enews, champagnepapi, jaredleto/Instagram; Scheana/Twitter
Khloé Kardashian Denies Editing Her Instagrams In The Pettiest Way
Hello! And welcome back to your regularly scheduled Kardashian news breakdown. It's like The Sup, but about butts and Photoshop, and is far more judgmental. Fun! For those of you who don't have working eyes and ears and thus haven't been following along, Khloé Kardashian has had a rough couple of weeks lately with the media. This is in part because we've been savagely roasting her ass for the Photoshop abominations she's been trying to pass off as legitimate Instagram posts and, like, we're not going to apologize for that. It's called investigative journalism, sweetie, look it up!! And, look, the articles don't all come from a bad place here. Khloé's been my favorite Kardashian ever since Kim and Kris started gracing our screens in their matching Juicy tracksuits with their delusions of grandeur, but MY GOD, Khloé, I can't see one more lumpy arm or a butt with missing chunks on my IG feed or I'm going to have to start reporting your posts to Instagram HQ for offensive material. Consider this your last warning, Khlo! But Khloé recently just came for all her photoshop haters, and let's just say it was a petty masterpiece. 
The clapback went down in Khloé's IG comments, because apparently the comments section on Instagram is destined to be our generation's courtroom. Here's the sitch: last Friday Khloé posted a selfie to Instagram in which people in the comments section heavily implied that she had tampered with the photo. I'm not sure what gave her away: the millennial pink overlay or the fact that her face in this photo is entirely different than the one she was born with? Khloé wrote "Good vibes only" as her caption, which is pretty much an invitation for people to troll her photo—at least that's what I tell my sister every time she thinks she can get away with using that caption (it's for your own good, sis!). Judge the photo for yourself:
Look, I'm no Photoshop expert (you'll have to slide into Holly Gobetchy's DMs for that), so I'm not going to blast Khloé for what could be another photoshop fail or just a really good plastic surgeon "filter." But my feelings are apparently too nice about the matter because fans WENT IN on Khloé for Photoshopping her selfie, to which Khloé responded with more passive aggression than I use to email HR about our lack of a summer Friday policy. Let's look at the comment, shall we:

Wooowww the kissy face emoji, Khloé? Really? That's the emoji I usually reserve for commenting on any sorority sister's IG post thanking people for birthday wishes when I did not in fact wish her a happy birthday, but okay.
Let's break down the comment real quick, shall we? We have one commenter @missdingledobbs, who thinks that Khloé photoshopped her selfie because in the photo we can't see the mole that Khloé was born with on her face. We also can't see the nose, lips, or cheek bones, but sure let's focus on the mole. We have another commenter, @asmarsmi, defending Khloé by saying: "I have 3 on mine. Ahh the miracles of foundation and laziness of taking it off with a q-tip in those spots." That's the comment Khloé responds to with three kissy face emojis, effectively shading her hater and saying without really saying that this photo is the result of a sh*t ton of foundation and not photoshopping. K.
But Khloé's not done yet! Another commenter said: "your eyes got pulled back too much."  To which Khloé responded with:
"@mari_888_sol so now my eyes are pulled back? Lol oh man… you guys are really reaching. But sure, whatever you want to believe. I'm good with whatever babe much love sent your way."

Tbh I think Khloé has a fair point here. This photo was clearly not photoshopped so much as it was sculpted by her plastic surgeon in a remote Calabasas location 8-12 months prior. Come on, anyone can see that. Get your facts right, @mari_888_sol!
Well that's your daily dose of Kardashian news. I'd love to say "that's all for today" or even "that's all for this hour" but knowing Kris Jenner and also Khloé's passion for FaceTune, I'm sure you'll be hearing from us a lot sooner than that. Until then!
Images: @khloekardashian /Instagram (3)
Hold Up, Is Lala Kent Friends With The Kardashians?
2018 has been such a salacious sh*tshow that nothing shocks me anymore. Like, yesterday I found out that Bella Thorne is in a throuple with Mod Son and some YouTuber and I didn't even flinch. The president regularly threatens World War III on Twitter and I don't even feel anything. So it takes a lot to astonish me these days, and leave it to a Vanderpump Rules starlet and the Kardashians to shake me to my core.
Look, I hate a contrived crossover more than the next person. I mean, remember when Bravo tried to shove a Stassi and Kyle Cooke hookup storyline down our throats when they did that mashup episode of Pump Rules and Summer House? Before dating Beau, Stassi's type was…well, manipulative, narcissistic assholes (full offense, Jax and Patrick), and even she couldn't bring herself to go along with the crossover by hooking up with Kyle on a warm summer's eve because he is such a douche (pun fully intended).
But this KUWTK and Pump Rules crossover? I'm so here for it.
We knew from a previous KUWTK episode that Randall and Lala had a blink-and-you'll-miss-it cameo at a poker game with Khloé Kardashian. And we've also seen on social media that they have a mutual friend, which is Jonathan Cheban. We honestly thought that they were, at most, somewhat acquainted with each other because they have minimal social overlap. Boy, were we wrong.
Yesterday, Khloé threw up this pic on her Instagram story. Usually she posts pics of herself interspersed with inspirational quotes. And we all know that the amount of thirst traps and inspirational quotes you post on social media is directionally proportional to how thirsty you are for validation and how f*cked up your life is at the moment. So it was especially random that she posts a picture of her with Randall Emmett and Lala Kent to congratulate them on their engagement.

I have spent as much time thinking about and scrutinizing these pictures out than I have thinking about and scrutinizing a two-word text message from a guy. So yeah, at least a good four hours and it's still going to keep me up at night no matter how much Ambien I take. But I digress.
What a weird gesture to congratulate someone on their engagement and then say to follow them on Instagram. And she's not even talking about Lala—she just says Lala is gorgeous (which she is). She's talking about Randall, who literally refuses to be filmed and had Lala's friends sign NDAs so they wouldn't take pictures of him or leak information about him. And now he wants followers??
But it gets weirder. Four hours after Khloé posts this random story, Scott Disick throws up a picture of him and Randall chilling in the back of a car together.

Will any of us start following Randall on Instagram because Scott and Khloé told us to?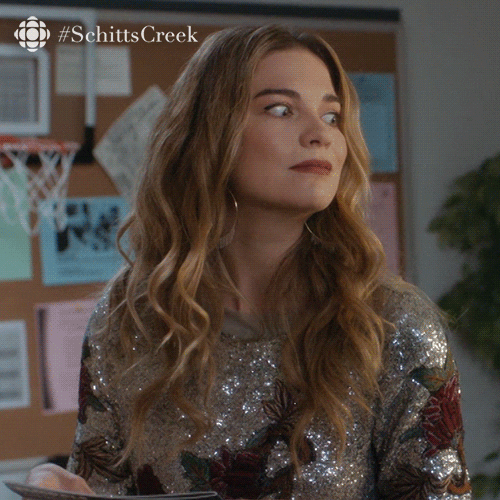 But, like my shrink said when he suggested that I start seeing him two times a week instead of once, "There's so much more crazy sh*t here to analyze." First off, even Scott doesn't follow Randall on Instagram. But then again, he doesn't even follow his own girlfriend. But still, it's so on brand that Scott hangs out with a guy that is such a caricature of an L.A. bro that Entourage is partially based off of him. It's also funny as f*ck that Scott is willing to post a picture with a guy who isn't really his bestie, yet I can count on one hand how many pictures he's posted of Sofia Richie.
Why is the reigning family of social media suddenly buddy-buddy with a Pump Rules star and her producer fiancé? I don't know, but I guess I'll have my answer if Sofia Richie ends up starring in a sh*tty sorority movie next year.
Images: Giphy; letthelordbewithyou, khloekardashian / Instagram
Is Noah Centineo A Thirst Trap?
If you watched Netflix's To All The Boys I've Loved Before and have a pulse, then you're probably as obsessed with Peter Kavinsky as we are. And by "Peter Kavinsky" I mean Noah Centineo aka the actor who plays him. First of all, I would just like to preface this article by saying that I'm not some bandwagon fan here. I've been following little Noah since his time on ABC Family's The Fosters when he was called in to replace the kid from Wizards of Waverly Place and we all had to pretend that one of the series regulars suddenly had a new (hot) face and six extra inches worth of height mid-season. Having said that, by far my favorite Noah Centineo role has been as Peter Kavinsky. If you'll recall, Peter is the popular, lovable jock who PUT HIS HAND IN LARA JEAN'S BACK POCKET falls for nerdy Lara Jean when they decide to fake date each other. Never mind that I've been trying to recreate that exact scenario with a man for going on 10 years now, and all it's gotten me is arrested… twice. But, fine, it's chill. And after watching To All The Boys I've Loved Before, I decided to do with Noah Centineo what I've done with countless tween heartthrobs before him: follow him on Instagram. And boy, did I learn exactly who Noah Centineo is: a thirst trap.
That's right, I said it. Noah Centineo is NOT actually Peter Kavinsky, and his IG is photographic proof. I'm shocked and appalled and a little turned on by the sheer amount of thirst happening on his feed, the likes of which have not been seen since Ariel Winter decided to take her first selfie. Let's just say if he were a woman, The Daily Mail would be calling him out on their Snap story three to five days a week. So, with gender equality in mind, let's take a look at Noah's thirstiest photos, shall we?
EXHIBIT A: His Day In A Life Photos
Here we have a picture of shirtless Noah climbing a tree and playing with rocks and just generally being one with nature and looking like a goddamn snack in the process. SO CASUAL. He captioned this photo "loved this day so much", which I guess is supposed to reassure us that he's just a chill guy and fame hasn't changed him at all. Your nipples on my news feed beg to differ, kid. I don't believe for one f*cking second that, before he was famous, you could find Noah playing with rocks in an abandoned parking lot and bragging about it on Instagram. Please.
EXHIBIT B: Testing Instagram's Nudity Policy
Once again, we have a half-naked Noah lying in rumpled bed sheets. He claims this is a professionally done "photo series" which is why there are poetry lines (and I'm using the term "poetry" here loosely, obvi) on these glorified nudes. As if this is a good enough explanation. I have a feeling the creative direction for this "photo series" went something like "hoe, but make it fashion art." This is a move straight out of the thirst handbook: semi nudity covered up with lyrics/poetry/random string of words that sounds sad but means nothing, AND I'M NOT BUYING IT BUDDY. 
EXHIBIT C: Asking All Of America 'U Up?'
I'm sorry, but did he just send me a "u up?" ON MY GODDAMN INSTAGRAM FEED?? Look, I get enough of this from my Hinge dates, I do not need to see this from the famous 20-year-old I've been backwards stalking for three months now. I just don't. Here we have Noah posting a sad face selfie of a missed FaceTime, which all but incited a riot on Instagram, judging by the amount of girls commenting "I WILL ALWAYS PICK UP!!"  Congratulations, Noah, you've succeeded in getting every teenage girl in America and myself to emotionally masturbate to your missed call. 
So there you have it: Noah  Centineo is a thirst trap. The defense rests. Now, if you'll excuse me, I'm just going to make that boudoir photo series the new background on my phone. BYE.
IMAGES: @ncentineo /Instagram (3)
Who Is Gary Janetti & Why Is Instagram Obsessed With Him?
If you're a follower of Comments by Celebs (and if you aren't, then go fix that ASAP), you've probably seen a lot of Gary Janetti on your feed. His posts and comments are always funny, but you've probably been wondering, "who is this man and why/how is he best friends with Lisa Rinna?" Well, I did the Googling that you're all too lazy to do, and now I have answers for you. Yeah, I work really hard, so you're welcome. This is the story of Gary Janetti, and why he's all over your Instagram feed.
Gary Janetti was born on March 22nd, 1966 in Queens, New Y0—JK, I'm not going to bore you with the actual story of his life. Let's fast forward to the interesting stuff.
Basically, Gary is a TV writer and producer. His biggest successes were executive producing several seasons of Family Guy and Will & Grace, so he's a big deal in the TV world. Will & Grace money is no joke. Recently, he also wrote and produced a British sitcom called Vicious, which I haven't seen, but I'm sure it's funny. All of this explains how Gary is involved in the entertainment industry, but to understand why he matters, you have to dive a little deeper than his producing resume.
First, it's important to know that Gary is married to Brad Goreski. That's right, he is officially one half of a gay power couple. If you don't know who Brad is, here's a quick summary. He got famous from being on The Rachel Zoe Project (lol #tbt) as Rachel's style director, and then he got his own reality show called It's a Brad, Brad World. For the past few years, he's been one of the cohosts on Fashion Police. He is also a real stylist who has a long list of celebrity clients. He's also um, very very hot. Gary is 12 years older than Brad, but they've been together for a long time and are really cute together.
Aside from his perfect husband (and adorable dogs), Gary's best asset is his Instagram. He rarely ever posts pictures of himself or his actual life, but instead mostly posts about the British Royal family. It sounds weird, but it's honestly hilarious. He started making these satirical posts where he imagines Prince George as this totally sassy betch who can't stand Meghan Markle. He posts a lot, and I respect the commitment.
I'm starting an official petition for Prince George to join the cast of Lindsay Lohan's new reality show.
A lot of celebrities are pretty lame on Instagram, but Gary is actually worth a follow for the content. While most famous people are basically just documenting their unattainable lives, Gary is consistently delivering comedy. I'm into it. You know who else is into it? Lisa Rinna. Lisa and Gary are basically best friends, and she does this thing where she comments "Gary." on basically all of his photos. It's like they have a secret language where she can communicate with him with just one word. I really want in on this friendship.
So in a nutshell, Gary Janetti is a successful TV writer and producer who's currently relevant because he's very devoted to his Instagram persona. As much as I tried to uncover annoying and/or shady things about him, he just seems like a pretty regular guy. At least now you won't be confused when you see his comments on your favorite Real Housewives' photos.
Lmk in the comments if there are other Instagram personalities that you need to know more about, because the internet is full of famous randos.
Images: @bradgoreski / Instagram; @garyjanetti / Instagram; @lisarinna / Instagram