Umm, Could Taylor Swift Be The Next Celeb To Get Engaged?
It's a miracle! Taylor Swift may have finally found the blue-eyed happily ever after of her dreams. A source "close to" Swift (my guess is Meredith) told Us Weekly that Swift's boyfriend Joe Alwyn is looking to propose! Swift and Alwyn have been dating for two years which is approximately a lifetime in Swift years. Apart from the fact that most of the love songs on Reputation are about him (she's right—he's gorgeous) the two have kept their relationship mostly out of the public eye. The low-key nature of Swift and Alwyn's relationship is a pretty big departure from Taylor's usual trajectory of dating someone very publicly for a period of several months before dumping them (also very publicly) and writing 10-20 literally perfect pop songs about it.
The same source (*cough* Meredith*cough*) told Us that Alwyn is Swift's "dream guy" and that he's "keen on proposing soon," but wants to make it "unforgettable and extremely special." Considering Taylor Swift has 10 GRAMMYs and literally spent an entire year performing to sold-out arenas with cameos from all of the most famous people on Earth, finding something that will be "unforgettable" to her is probably pretty tough.
On the other hand, I have it on good authority (Meredith) that Swift is *something* of a romantic, and will probably flip the f*ck out over whatever Alwyn chooses to do. She is, after all, the Charlotte of pop princesses (Ariana is Carrie, Riri is Samantha, and Gaga is Miranda—do not @ me.) According to Us Weekly, Swift is "more serious about than she's ever been with anyone else," which is why she's trying to do things a little differently.
So Taylor Swift is growing as a woman, learning from past mistakes, and building healthier relationships as a result? What is she, a human woman?
Of course, there's always a good chance that Us Weekly and/or their source (Olivia?) are making this up for attention and/or clicks. Taylor is famously on top of her PR. She once tried to sue a blogger for connecting her to white supremacists (in Taylor's defense, I would also be angry if someone connected me to white supremacists), so if this is a bullsh*t story planted for attention, I imagine Taylor and her crackerjack team are already crafting the cease-and-desist.
Is it wrong of me to low-key hope that this whole scoop isn't true and that Taylor hasn't grown as a person so that we can continue to reap the benefits of her incredible breakup bops? Sure, Ari gave us Thank U, Next (and for her I'm so thankful), but Taylor is the undisputed queen of breakup tunes. If she loses that by getting married then she'll just be…what? A woman with 10 Grammys, $50 million in NY real estate, and a gorgeous husband? Who wants that?
Images: Shutterstock
5 Affordable Dupes Of Your Favorite Celebs' Engagement Rings
Engagement ring trends are a funny thing. Mostly because they symbolize eternal love blah, blah, blah, but also because they're something you're (hopefully) going to be flaunting for decades to come. These aren't regular trends in shoes that come and go—these are like, v serious trends that you often can't afford to f*ck up. Obviously, these precious jewels are expensive af and unless you're, say a celebrity like Ariana or Pete, you can't afford to buy a giant rock of a diamond and then change your mind a few months later (too soon?). While we're on the topic of Ariana and Pete, in addition to mistaken early engagements, jewelers have been seeing a spike in colored diamonds and gemstones. Thanks to trendsetter Kate Middleton, tons of people have been wanting to rock a stunning sapphire or more recently, like Lady Gaga, a blinding pink diamond on their hand. If you're one of those who are obsessed with colored engagement rings (hi, same here) but are looking for a much, much more affordable option, you're in luck. No need to thank me. Here are some recently engaged celebs who have worn a one-of-a-kind colorful gem and the matching dupes you can buy for yourself without breaking the bank.
1. Lady Gaga
The singer's rock is said to be a "6-7 carat pink sapphire with a diamond halo totaling 3-4 carats," according to the president of WP Diamonds.
View this post on Instagram
The Dupe

1CT Emerald Cut Pink Topaz And Diamond Ring Crafted In Solid 14K White Gold, $299
2. Gwyneth Paltrow
According to TIME, experts say this "rare blue sapphire" could be anywhere from 10 to 13 carats and be worth up to a whopping $500,000. Must be nice, am I right?
The Dupe

Jared Lab-Created Sapphire Ring Blue & White 10K White Gold, $579
3. Hilary Swank
Although Hilary and (now ex-fiancé) Ruben Torres split just a few months after their engagement in 2016, she flaunted an emerald-cut emerald stone on a gold band.
The Dupe

Kay Jewelers Lab-Created Emerald Lab-Created Sapphires Sterling Silver Ring, $229
4. Iggy Azalea
First things first, Iggy is the realest. She broke up with her ex-fiancé Nick Young a year after their engagement when she caught him cheating. Then, she tweeted about it and later stated on TV that she burned his clothes in a literal bonfire. Honestly, well-deserved, IMO. As for the ring, People says Young designed the 10.43-carat ring himself. It consists of an 8.15-carat yellow diamond and a white diamond halo set into white gold.
The Dupe

1 1/4 Carat Oval Shape Citrine And Two Diamond Ring In 14 Karat Yellow Gold, $499
5. Eva Longoria
When now-husband José Bastón popped the question in 2015, he presented this massive ruby and diamond engagement ring and it's seriously impossible not to stare at it.
View this post on Instagram
The Dupe

Zales 7.0mm Cushion-Cut Garnet and Lab-Created White Sapphire Ring in Sterling Silver, $109
Photo: Jose Martinez / Unsplash; Instagram (5); Super Jeweler (2); Kay Jewelers; Jared; Zales
Betches may receive a portion of revenue if you click a link and purchase a product or service. The links are independently placed and do not influence editorial content.

Which Celebrity Couple Will Get Engaged Next? Our Predictions
Between that tiny sunglasses trend to *insert laundry list of Trump's antics here* to these poorly thought-out celebrity engagements, being f*cking stupid seems to be very en vogue this 2018. If commitment-phobes like Justin Bieber and Jax Taylor can magically become loyal (LOL), why can't the rest of Hollywood, which is basically the Land of Misfit F*ckboys? Which celebs are getting engaged next? We're here to tell you! Here are our v serious predictions.
Kris Jenner and Corey Gamble
Dude, Kris Jenner has really been through it in terms of marriage. Her first husband defended OJ and her second husband aired her out in a tell-all book. Since Kris is Regina George's mom come to life, of course she dates a guy that one of her daughters probably rejected at 1OAK. Is the age difference a little inappropriate? Yes. But Kris Jenner capitalized off of her daughter's leaked sex tape, let her 16-year-old kid get lip injections, and possibly has an illegitimate daughter with OJ Simpson, so I don't think "age-appropriate" is really in her vocabulary. And besides, Kris Jenner is Big D*ck Energy. She DGAF about what's appropriate and what isn't. She deserves holy matrimony with Corey. There, I said it. This is the only couple on this list I really want marriage for.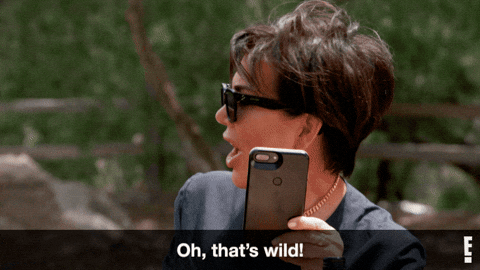 Bella Thorne and Mod Son
Much like showering, I really didn't think holy matrimony was in the cards for Bella Thorne and Mod Son. But now that there's an influx of dumb engagements, maybe I'm wrong (probably not about the shower thing, though). Bella Thorne is what happens when you don't stop drinking double vodka Red Bulls and listening to TECH N9NE past the age of 19. And Mod Son is what happens when that rapper Sweet Dee dated on It's Always Sunny gets addicted to DMT. So given their shared love of terrible hygiene and giving us the heebie-jeebies on social media, their love may be as long-lasting as their terrible tattoos. And should they get pregnant, it'll be interesting to see what they name their children since they named their dog TAMPON. Maybe they were so high they thought that naming their dog after a personal hygiene product would automatically make them hygienic. IDK, just my theory.
Suki Waterhouse and Rob Pattinson
They announced they were dating last week, so it's high time these two get engaged already! I mean, Travis Scott and Kylie had a baby, and Travis doesn't even know the names of all Kylie's dogs. Why get to know the person before embarking on a wedding engagement when you can do that AFTER you agree to spend the rest of your lives together?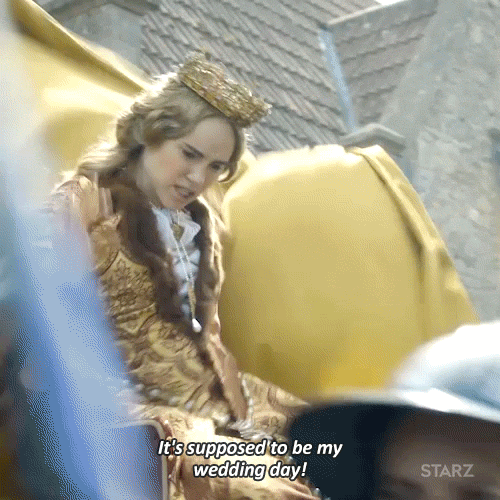 Dane Cook and His 18-Year-Old GF
If Katherine McPhee can get engaged to David Foster, who says Dane Cook won't continue the trend of marrying your much younger sugar baby? We always knew Dane Cook would be destined to marry a trashy hot girl with an intentionally misspelled name with an "i" at the end, but we're a little surprised that he could land one who's 18. Dane Cook is like that creepy third-tier frat bro who peaked at whatever commuter college he went to and is a fixture at Dave and Buster's happy hour. And Kelsi, his girlfriend, is like the naive hostess who gave in to his advances because he bought her a few black raspberry margaritas so she wouldn't get carded. How romantic. Based on the comments Dane leaves on her Instagram, he seems to be really smitten by her. How sweet! Maybe she's mature for her age and that's why they….k, nvm.
Corinne Olympios and Jonathan Cheban
Corinne and Jonathan have been trying to have us guessing if they've been dating for months now. And literally, no one cared. So what's the best way to get everyone to give a sh*t? Get engaged. Corinne could totally get married in that famous white wedding bikini from her first Bachelor episode. You know, the challenge where she took her top off because she wasn't getting enough attention? And then they can bond over how much they hate me because I pissed Corinne off when I asked her about her Juicy J music video, and I pissed Jonathan Cheban off when I wrote that deep dive article about all the people he blocked on social media. Anyway, me making everything about myself aside, a wedding would be the only way for these two to finally (kind of) get our attention.

Images: Giphy (3)
There's Evidence Justin Bieber And Hailey Baldwin Are Already Married
Besides all that stuff that's happening with Russia or whatever, the most important story this summer has been the barrage of celebrity engagements. Pete and Ariana kicked things off, and most recently, Nick Jonas and Priyanka Chopra hopped on the bandwagon. This, of course, leaves Justin Bieber and Hailey Baldwin, who shocked us all when they recently rekindled their romance. Well, they apparently didn't want a long engagement, because there are some major hints that they might have already gotten married in secret. Dun dun DUN. Let's examine the evidence.
First of all, we have some jewelry to discuss. Specifically, Hailey's recent choice of rings. After Justin proposed to Hailey, she was seen out and about wearing a big gorgeous engagement ring. The ring, which features an oval-shaped diamond and 18k yellow gold, probably costs more than my childhood home, but it's whatever, I'm not jealous. As you can see in the photos below, Hailey was last seen wearing this ring on July 29th, with no other rings on that finger. That's important, but I also need to know how she wears white pants that long without getting dirt and sh*t all over them. Celebrities, they're just like us but cleaner?
Fast forward one day to July 30th. Time really flies when you're getting prematurely engaged having fun. If you look at the photos below, you'll notice a few things. First of all, Hailey has clearly recently discovered hair gel. I mean, that hair is slick. She's also wearing the same outfit that I would wear to a '90s-themed music festival and nowhere else, but she's just going to a deli in Brooklyn. Same girl, same. The windbreaker (dress?) is sadly not available for purchase online, but the airplane seatbelt can be yours for a small fee of $163. Sign me up!
Sorry, back to the jewelry. If you direct your attention to to Hailey's ring finger once again, you'll notice that the engagement ring is gone (I stole it), and has been replaced with two other rings. One is some kind of stackable gold ring, but the other looks, um, a heck of a lot like a wedding ring. Upon closer inspection, it's a simple band that's covered in diamonds, which reallllllly looks like a wedding ring. Hm.
So, if the jewelry is any indication, something happened between the 29th and the 30th that made Hailey want to switch up her ring finger situation. So what's the other evidence that a wedding might have taken place? First of all, we have a telling Justin/paparazzi interaction from July 29th. When asked about new music, he responded that his number-one priority right now is getting married. Like, he said that there wouldn't be any more new music until after he was married. When I read this, I was thinking the timeframe was probably in months, but maybe he was thinking hours?
That's not the only thing that makes a secret wedding seem possible. Remember those first photos from July 29th, where Hailey is definitely wearing her ring? Well, she was with Justin that day, and one of the stops they made was at our favorite hangout spot, Hillsong Church. That's right, they met with the pastor. When JB groupie/Pastor Carl Lentz is involved, you know something important is going down. I love making jokes about Justin and his love for church, but wow, we've gotten a lot of great photos of him and various girlfriends leaving church.

So now I'm just waiting for Justin to release a new song, so we know for sure that the wedding is done and dusted. Meanwhile, we'll all be left to closely examine what combination of rings Hailey is wearing in her paparazzi photos. I would pretend that this sounds boring and stupid, but honestly I can't get enough of all of these wild celebrity relationship stories. Summer '18, keep 'em coming.
Images: @hlybaldwin / Instagram (2); Giphy
John Stamos Got Engaged In The Most Annoying Way Imaginable
Sad news for you as a 13-year-old. Uncle Jesse is engaged. John Stamos proposed to actress Caitlin McHugh at Disneyland this past weekend, because stars are just like us: corny as hell.
McHugh and Stamos have been low-key dating for the past two years (seriously, I feel like I never heard of this relationship?), and apparently they like…really fucking love Disneyland. Oh, and if you think that proposal was just your run-of-the-mill guy-gets-down-on-one-knee-in-front-of-Sleeping-Beauty's-castle BS, then you don't know shit about John Stamos. This proposal apparently included a film of romantic moments from Disney/Pixar movies, ending on Sebastian from The Little Mermaid saying "Just ask the girl." And the award for Excellence in Extra-ness goes to…

McHugh said yes because like, duh. She's an actress who likes Disney that was just proposed to in the most Disney-fied way ever. TBH all this proposal needed were some singing animals and a jealous witch standing nearby and it could have been the next Frozen.
So yeah, I think it is safe to say these two grown-ass adults really fucking love Disneyland. I hope my future fiancé (if he exists) finds a way to incorporate my favorite things into his proposal. Though tequila and talking shit about people are slightly less romantic.
The Second Hottest Jonas Brother Is Offiically Off The Market
Alright ladies, make sure your 12-year-old self is is sitting down, because we have some sad news to report: Joe Jonas is engaged. That's right, Joe will finally be turning in his purity ring to marry Game Of Thrones star Sophie Turner. Honestly, I'm not sure which half of this couple is settling for whom. Have we finally found an example of an evenly matched heterosexual couple? Like, for the first time ever in the history of celeb gossip, I can't think of anything mean to say. They're just like, two attractive famous people who are going to get married and don't appear to be actively cheating on each other. Mazel tov.
For those of you who, like me, had no fucking clue these two were dating, here's some back story. The two have been dating since last November and became Insta official last January. I'm tempted to side-eye how short of a relationship that is before getting married, but whatever, your twenties are for legally binding yourself to someone for life making mistakes.

The couple announced their engagement on Insta, in case you needed more proof they're a millennial dream team.
Turner and Jonas are 21 and 28 respectively, which is like, a fairly legit but still respectable age difference. Scott Disick, take note. Honestly, we're just excited to see what this means for their future careers. Are we going to get a Joe Jonas Game Of Thrones cameo à la Ed Sheeran? Will Sophie Turner dip her toes into a singing career?

For both of their sakes, I sincerely hope not.
Ciara And Russell Wilson Are Engaged
In his classic "whore-myself-out-on-social-media" way, Seattle Seahawks quarterback Russell Wilson announced that he and girlfriend Ciara are engaged.
The power couple got engaged just like any normal couple: on a private beach in the Seychelles with the Indian Ocean in the background.
I mean, COME ON.
Russell Wilson and Ciara are no strangers to sharing their love lives on Instagram. Like the Kardashians, but with talent. And class. And less plastic. Which actually makes them arguably the most boring couple in the NFL, but they're still an incredibly attractive couple.
And kind of cute, if you're into that sort of thing.
This is the first engagement for Russell Wilson, but the second for Ciara, who has a child with rapper Future.
Check out more photos and videos of their "intimate" engagement trip. "Intimate" in quotes because Wilson is famously saving himself for marriage. Which just makes you wonder…