Every Kardashian "Scandal" That Was Definitely Concocted By Kris Jenner
Y'all, it's been a wild few weeks for the Kardashians, what with Jordyn Woods being excommunicated from the family and Kylie calling out Travis Scott for cheating. Kris has been working overtime, and honestly, I applaud her efforts. It's no secret that Kris Jenner will do literally anything for a buck, so I would not be surprised if the recent blast of Kardashian scandals in the media, in fact, originated from one of Kris's chardonnay-induced fever dreams. As someone who prides herself in Keeping Up, I like to think that I can spot a true scandal from a Kris Jenner-scripted scandal. That said, lately it's been hard to tell what's real and what Kris had her intern pull from their MFA short story collection. So put on your tinfoil hats, betches, because I'm about to deep-dive into every scandal I believe Kris Jenner concocted for PR purposes.
1. #JordynGate
Let's start with the most recent development on the KarJenner front: #JordynGate. For those of you who aren't familiar with the scandal, then IDK what to tell you other than I'd like to throw spoiled fruit at you in the town square because MY GOD how can you not have heard about this by now? Basically, Kylie's BFF/Stormi's live-in nanny, Jordyn Woods, hooked up with Khloé's baby daddy, Tristan Thompson, and the internet promptly lost its sh*t over it. They hooked up two weeks ago at a house party and the tea is STILL being spilled. In the midst of all the drama, the Kardashians have closed rank around Khloé and have committed the ultimate act of petty: unfollowing Jordyn Woods on Instagram and making her lip kit collab more affordable than a Wet n Wild lip stain. To retaliate, Jordyn is taking to Jada Pinkett Smith's talk show today (!!!) to talk about the scandal, despite the fact that she reportedly has an ironclad NDA with the fam. And while I absolutely called out sick today to watch said tell-all, that doesn't mean that I don't on some level think that this entire thing was orchestrated by Kris Jenner for better KUWTK ratings. Let's examine the evidence!
EXHIBIT A: The infamous hookup took place at a house party where CONVENIENTLY there is no photographic evidence of said hookup, just the word of a guy who thrives on messy drama. Also, what is the motive for Jordyn hooking up with Tristan? A half a million more Instagram followers? I would argue that Jordyn was already gaining fame as Kylie Jenner's BFF. Wouldn't it be easier to ride the coattails of your BFF's fame through lavish paid vacations and lip kit deals rather than fake an orgasm with the Cavalier's bench warmer? No, sh*t isn't lining up here…
EXHIBIT B: The scandal CONVENIENTLY broke before the newest season of Keeping Up With The Kardashians aired, which is suspicious AF because last season had historically low ratings. Are we really to believe that this hookup would take place right when the show is desperate for a much-needed PR stunt and everyone is just supposed to chalk it up as a happy coincidence? Are we??

I 100 percent believe Kris could be the mastermind behind this scandal. Think about it. The show is pretty irrelevant at this point. We have 24/7 access to these people via social media; why do we need to tune in every goddamn Sunday when we could watch the exact same storyline play out in real time via Kim's obnoxiously long Snapchat stories? Nah. I'm calling bullsh*t on this one.
2. Stormi's Birth Announcement
We all remember the year Kylie had the best kept secret in Hollywood a teen pregnancy and then CONVENIENTLY announced the birth of her child via an 11 minute long YouTube video on one of the most important days for PR/marketing: the Super Bowl. Once again, the Kardashians claimed this was just "convenient timing." It's not like Kris was poking holes in condoms or hiding her daughters' birth control so she could have three grandbabies in three months, right? And she certainly wouldn't have Kylie induced early so they could announce the secret baby on a day when millions of people would be on social media so they could capitalize FOR FREE on media coverage that other companies paid millions for. Yeah, that doesn't sound like Kris at all…

3. Khloé's Paternity
This was a long con to run, even for Kris. The mystery behind who fathered Khloé Kardashian is still being investigated to this day. It's been a longtime rumor that Robert Kardashian Sr. isn't Khloé's father, and tbh, if you have working eyes then it's not hard to see that there might be some truth to that rumor. Some people think Kris had an affair with OJ Simpson, while others believe Khloé's dad is Kris's longtime hairdresser Alex Roldan. But the speculation has not stopped once in the 10+ years since KUWTK first aired. Whenever things would get stale on KUWTK, Kris would suggest the family take DNA tests "just for fun" or a random "source" would all of the sudden come forward with new information regarding Khloé's dad. Khloé's paternity is like Kris's trump card. Whenever she's bored or the media hasn't run a story about her spawn for five f*cking seconds, she whips this scandal back out for old time's sake. 
4. Kim's Sex Tape
And to bring this full circle, let's bring it back to the very first Kardashian scandal to ever grace our television screens: Kim's sex tape. The sex tape is arguably objectively what put Kim Kardashian on the map. Before the sex tape, Kim's biggest claim to fame was being third in line to be Paris Hilton's best friend and first in line to organize her Juicy tracksuit collection.

Never forget where you come from, Kim.
After the sex tape, she had her very own show on E!, magazine spreads, and people actually started shopping at Dash. Now, Kim is dining at the f*cking White House, and all of this happened because of A SEX TAPE. There's no arguing that Kris Jenner spun PR gold out of what should otherwise have been a stain on their family name, but I have a deep suspicion that Kris Jenner leaked the tape to begin with. It's public knowledge that the porn company Vivid Entertainment released Kim's sex tape Kim Kardashian, Superstar, but who sent the tape to Vivid Entertainment?? It could have been Ray J, Kim's boyfriend at the time and co-star in the video, or maybe it could be the woman who's idea of "success" is landing your first Playboy cover. I'm just saying. 
So, there you have it, Betches. Everything that you've ever loved about the Kardashian's messy AF personal lives has actually been scripted by one Kris Jenner herself. Kris, if you're reading this, you're doing amazing sweetie!
Images: Giphy (3)
Kendall Jenner Clarifies Her Comments On Modeling & It's So Much Worse
Head Pro doesn't like doing work either, but at least he's paid accordingly. Find him on Twitter and Insta at @betchesheadpro, and send relationship questions to [email protected]
We live in a time of staggering wealth inequality, where a tiny (and shrinking) percentage of the population possesses a vast (and growing) majority of the world's wealth. That this happened isn't surprising; our social and political systems have been actively pushing wealth into the hands of those who least deserve it at a rocketing pace for going on 40 years now.
But what is surprising is that a shocking number of people are ok with this! An obscenely wealthy technocrat will claim with a straight face (because money buys you lots of botox) that they earned their money through hard work and diligence. Laughable, but go online and say, for instance, that Elon Musk is a moron with one good idea and a blood diamond inheritance, or that no one can realistically "earn" Jeff Bezos' $450 billion, and you'll be met by a frothing brigade swearing otherwise (and probably threatening to rape you, this being a women's website and all). Temporarily embarrassed millionaires, and whatnot.
All of that is why what Kendall Jenner said in a recent Love magazine interview (featured in a now-deleted Instagram post) is actually pretty refreshing: Kendall, Wall Street Journal columnist and world's highest-paid model, prefers doing as little work as possible!
Since the beginning we've been super selective about what shows I would do. I was never one of those girls who would do, like, 30 shows a season or whatever the f*ck those girls do. More power to them. But I had a million jobs, not only catwalks, but everything else. The whole combination was very overwhelming and I started to freak out a little bit and needed to take a step back.
Goddammit, inject that into my veins. Kendall, apparently only nominally a model, refers to the actual work of modelling as "whatever the f*ck those girls do!" She had "a million jobs" (like shooting not at all problematic Pepsi commercials), failing (or refusing) for even a moment to consider why she had them or why other, less born-famous models might have to do more fashion shows! This was not lost on other models, several of whom took offense to her flippancy.

But don't worry, when Buzzfeed reached out for comment, her representative set the record, uh, straight:
It's not what she meant. The quote was taken out of context. Mid-thought she realized the number of shows some models walk a season is closer to 80. The point was that it's their path and "the more power to them." She admires their hard work and dedication. It's an accomplishment.
Lmaooooooo that's so much WORSE! It's an even more galling refusal to acknowledge why stomping down 80 runways per year might be less someone's "path" and more "the only way they can get work." "It's an accomplishment and I admire their hard work," says the highly paid model who expresses not an ounce of guilt about neither having worked for nor accomplished anything. She admires her contemporaries the way I admire dung beetles for their skill in rolling little balls of poo — from a distance and with a quiet disdain.
Look: None of these people are hard workers, or particularly talented at anything beyond self-promotion. Kim Kardashian is not a "brilliant businesswoman" or whatever descriptor outlets use in order to avoid talking about her body. That's even more true of Kylie, and in the same way Kendall is no more a model than any other tall, skinny, pretty girl. They and their success are the product of inherited wealth, a sex tape and coming of age in a rare, brief golden age of reality TV. Nothing more.
They'll never be held accountable for that, and whether or not they even should be is a matter of personal taste (at least they're taking the E! network's money, not yours). But to hear one of them at least admit it really is a nice change of pace.
Head Pro doesn't like doing work either, but at least he's paid accordingly. Find him on Twitter and Insta at @betchesheadpro, and send relationship questions to [email protected]
Paris Hilton Got Engaged To Some Random Guy & The Ring Is Insane
If you grew up as a Betch-in-Training, Paris Hilton was one of your idols. From the Juicy tracksuits to the T-mobile Sidekick, anything Paris had, we wanted too. Now, the queen of The Simple Life is getting married. TBH we honestly could not be more excited to see what kind of pink, sparkly extravaganza this wedding turns out to be. Here's everything we know about her upcoming nuptials.
The Proposal
Paris' now fiance, Chris Zylka, popped the question on bended knee over the weekend in Aspen, Colorado. Like a classic, albeit basic, betch, the proposal had to happen over the holidays. From the video Paris posted, I don't even know if the poor guy got to even fully ask the question before she said yes and ran into his arms. I mean, she probably had a feeling it was coming since, you know, cameras were already rolling when he bent down.
The Guy
According to People, the pair met at an Oscar party eight years ago. They didn't really hit it off until years later. Paris made it IG official back in February.
If you're like, "who the fuck is Chris Zylka?" You're not alone. Apparently, he's an actor on The Leftovers. It's an HBO show, for all you povos who can't figure out how to scam your dad of his HBOgo password. If he looks familiar but you don't know why, it's probably because he's been in a bunch of random other shows, including Hannah Montana. So there's that.
If you don't think their love is real, why don't you just take a gander at this god-awful tattoo Zylka got of Paris' name in fucking Disney lettering.
If that's not love, I don't know what is.
The Ring
Paris' ring is legit bigger than my first apartment. You could go ice skating on it. It's, no joke, 20 carats. The pear-shaped monstrosity is set on a platinum split shank halo band which has another two carats of smaller diamonds. If none of that makes sense to you, you honestly haven't spent much time in the deep in the bowels of engagement-porn Pinterest. Experts are saying it cost about $2 million, but could cost as much as $5 million if the stone was super nice. So she has more money than you'll ever see in your life on her finger. Cool.
— Paris Hilton (@ParisHilton) January 2, 2018
Congrats on the engagement, Paris. Collectively, we make this cheers you: "That's hot."
5 Things Kylie's Absence From The Kardashian Christmas Card Could Mean
I think I speak for every single person on this Earth when I say that we had all been waiting with baited breath for the Kardashians to drop their final installment of their Christmas card. Well, today it came, at like 8pm EST (it's like these people are completely unaware that other parts of the country are in different time zones), and it was fucking interesting. Most of us thought that on the last day of the card, the Kardashians would finally reveal Kylie's pregnant belly, because at this point we all know she's pregnant and are just waiting for the official word so we can move on with our lives. Well, the actual final installment was even more suspicious than we could have ever imagined, because Kylie is not in it. At all. That's right, she's completely absent from all 25 days of the Kardashian Christmas card. Sure, you could say that it means they're trying REALLY hard to hide her baby bump, but Khloé is in it and she doesn't appear to be showing, and they announced their pregnancies at the same time. Plus, how hard do you think it is for a people with a team of photographers, wardrobe stylists, and makeup artists to hide one baby bump from one photo? Something isn't adding up, and I'm going to get to the bottom of it. Here's what I think Kylie's absence from the family photo means.
1. Kylie Has Been Disowned From The Family
If Kylie isn't in the family Christmas card, she must no longer be a member of the family.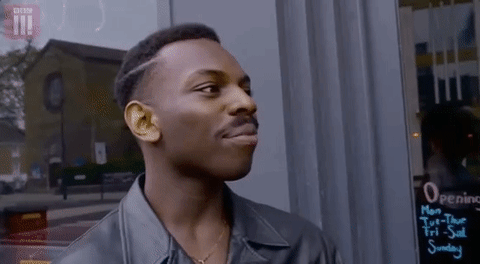 Maybe Kris was so upset that Kylie got knocked up out of wedlock that she completely disowned her. Lol, JK. We all know being married before having children is far from a requirement in this family. But I do wonder if she like, got herself emancipated or something so she'd have more of that lip kit money for herself.
2. Kylie And Travis Scott Are About To Drop Their Own Holiday Card
I'm refreshing Kylie Jenner's Instagram on a near constant basis, waiting to see if Kylie will respond to this snub with a holiday card of her own, featuring Travis and her new baby bump.
3. The Kardashians Are Waiting Until Three King's Day
Three King's Day, I learned from Google, is celebrated on January 6th and it celebrates the three wise men's visit to baby Jesus and also remembers his baptism, and I did not just lift that passage completely from timeanddate.com. Anyway, maybe for some inexplicable reason, the Kardashians have decided that they will celebrate Christmas in the way that many people in Latin America and Spain do, and that they will be gifting us, the public, with a picture of Kylie's pregnancy bump on that day.
4. Kylie Has Gone Into Hiding With Rob
Let us not forget that Rob is also a Kardashian who is absent from the family card. Maybe Kylie decided to pledge solidarity with Rob and remove herself from the Kardashian media circus and exclude herself from the narrative that is the Christmas card.

5. Kylie Is The Christmas Tree
Okay, so Kylie doesn't appear to be in the picture, but what if we're just not looking in the right place? How do we know that Kylie isn't standing behind the Christmas tree, just out of frame? Shit, how do we know that she herself is not the tree? Maybe that's what Kris has been hiding this whole time. Maybe Kylie died and her spirit got trapped in a pine tree and now she sits in the forest and gives advice to Native American women who are trying to save their tribe but have fallen in love with English men.
Yeah, I don't know. Maybe she was just busy the day of the photoshoot?
Selena Gomez's Mom Was Reportedly Hospitalized Because Of Justin Bieber
Last week, we discussed how Selena Gomez's family was reportedly not super thrilled about her reunion with Justin Bieber, and how they probably weren't spending Christmas together because of the tensions. Well, it seems like things have taken a turn for the worse, and you literally won't believe it.
Early Tuesday morning, reports surfaced that Selena's mom Mandy had been hospitalized last week, and the reason is truly baffling. Apparently, Selena told her mom that she and Justin were in couples counseling, and her mom just couldn't handle it and had to be taken to the hospital. Jesus Christ, I thought my mom was dramatic when she was sending me passive-aggressive texts.
Medical staff were reportedly called to an LA hotel, and Mandy was voluntarily transported for treatment. We have no idea what this means, other than that she wasn't carted off against her will. It sounds like she was released later the same day, so at least the news about Justin didn't do too much permanent damage—no literal heart attacks here.
Selena's mom seems okay now, but it's probably safe to say Justin still isn't getting an invite to the Gomez Christmas in Dallas. It's been a long year for that family, and the last thing they need is another trip to the hospital. Let's hope Santa puts some Xanax in poor Mandy's stocking, because homegirl really needs it.
We Tried Taylor Swift's App, The Swift Life, And It's About As Lame As You'd Expect
Last week, Taylor Swift took to Instagram to brag about how she's had the best year ever, and it's probably gotten better since then. A few days ago, she launched her first app, The Swift Life, and her teenage fans have probably already spent countless hours obsessing over it.
When I first heard about the app, I was honestly pretty confused. Is it a game? Is it like Facebook but you're only allowed to post about Taylor Swift? I guess it's a little bit of both, but it leans toward the Taylor Swift Facebook. It's definitely no Kim Kardashian Hollywood, but we can't all be winners.

When you download the app, you're immediately transported into a strange world where everyone spends their time making fan art or posing for extra AF photos in their Taylor Swift "REP" sweatshirts. There are drawings of cats, collages dedicated to Taylor, and seriously a lot of photos in those sweatshirts. You can like and comment on the posts if you're into that sort of thing, and if you're really lucky Taylor might even repost your shit.

The game portion is pretty lame, but here's what it is: doing certain shit in the game earns you music notes, and if you get enough music notes you unlock "Taymojis." So yeah, she just blatantly ripped off Kimojis and put them in her app, so don't say Kim Kardashian never had a good idea. There are over 300 Taymojis (it still hurts to type it) to collect, but I only played long enough to get 3, one of which is an unsettlingly realistic human heart. This girl has no chill.

My personal capacity for using this app was somewhere around 10 minutes, but some clearly are loving it. I found one user who had already collected 288 Taymojis, and somehow has 19,000 followers on the app. Like, I would sell my soul for 19,000 followers on Twitter, so does that mean I need to start fangirling over Taylor Swift? Ugh, I'm over it.

The Swift Life app is available for free on the App Store if you have a secret desire to post your fan art, or you can just use social media like a normal person.
*This* May Be The Moment Khloé Kardashian Announces Her Pregnancy
It's been a long, wild ride on the Kardashian Pregnancy Rumor Roller Coaster Extraordinaire, also known as the Kris Jenner 4000. Rumors broke a long-ass time ago that Khloé and Kylie are pregnant, but nobody from the Kardashian camp has confirmed anything. STILL. Many of us believed they would make the official announcement in the form of a baby bump reveal in the Kardashian Christmas card, but Khloé's first appearance yesterday seems to have discredited that theory. But where Kris Jenner giveth away, she also taketh, because the newly released trailer for the new episode of Keeping Up With The Kardashians provides a major clue.
There's one point in the trailer where the whole clan is gathered 'round at what looks to be a party, and it looks like Khloé has just dropped some big news. Everyone is seen gasping and crying, and Kim turns to Kris and says, "Did you not know?" Kris says, "No!" and then everyone hugs Khloé. Now, there are a lot of things one could announce that would fit into this scene, but naturally many people (aka me and my coworkers) are inclined to believe this is the moment Khloé reveals she's pregnant. There's also a moment, earlier in the trailer, where Kris is seeing calling Kylie. She says, "Hi, Kylie," and then, "WHAT?!" so that could be the moment she finds out her 20-year-old daughter is pregnant. But that's quickly followed up with a, "Should we have her arrested?" so I'm less convinced about that. Then again, I do personally think Kylie Jenner should be arrested for daring to bring her spawn into this world, but I sadly am not a District Attorney so I don't have the power to bring charges against her.
Anyway, watch the whole video below and comment with your conspiracy theories.
Taylor Swift's Top 10 Snake Moments Of 2017
Today is Taylor Swift's birthday, and we didn't want to let it pass without doing anything. We might not always love Taylor, but there's no denying she's had a big year and she's given us a lot of shit to talk. So let's reminisce on some times when she was her true snake queen self this year, shall we?
1. She Released A Kimye Diss Track
The whole snake thing goes back to the Great Snapchat Incident of 2016, and Taylor finally clapped back after more than a year of gathering her shit. Say what you want about "Look What You Made Me Do" (and we have made our thoughts clear), but it's peak 2017 Snake Queen Taylor.
2. She Actually Sat On A Throne Surrounded By Snakes
In the video for the aforementioned Kimye diss track, Taylor took the throne from Beyoncé's "Sorry" video and added in some CGI cobras to make her point very clear. Taylor loves a good literal interpretation of something that could be much more subtle.

3. She Went For A Very Aggressive Rebrand
When most people want to change their image, they just like, change their profile picture and maybe delete some old shit that's embarrassing now. Taylor decided to take it one step further and let us know that the old Taylor is dead, and we're honestly still trying to figure out wtf that means. Like, when she performs her old songs now, are they considered covers?
4. She Shaded Kanye West's Late Mother
Taylor sent waves across the internet when she decided to release her new album on the 10th anniversary of Kanye's mom passing away. She and Kanye have some, um, history, so this seems a little sketchy. We know that this was just an unfortunate coincidence because her people came out and said as much, but still, she didn't change her release even after learning of the controversy, which in my expert opinion is a little suspect.

5. She Fucking Called Us Out
Taylor wrote an essay that was included with her new album, and she seriously tried to act like the songs aren't about the millions of men she's dated: "When this album comes out, gossip blogs will scour the lyrics for the men they can attribute to each song, as if the inspiration for music is as simple and basic as a paternity test." SAYS THE GIRL WHO WROTE ACROSTIC POEMS IN HER CD LINERS ATTRIBUTING EACH SONG TO ONE PERSON. *Deep breaths* Sorry. Okay, so maybe she didn't call us out by name, but still. Sorry Taylor, we have you figured out.
6. She Dated Someone Like, Barely Famous
Taylor is known for her loooooong history of dating other A-list stars, but this year she went for someone a little more low-key. Joe Alwyn is an actor but has only been in like, two movies, so he's a little less established than basically anyone else she's dated. Good for her, and not exactly snake-like, but honestly it's a lot less exciting to talk about.

7. She Shaded Katy Perry Via Spotify
And now we enter the Katy Perry portion of the program. In what was widely seen as a big fucking middle finger, Taylor finally made her entire catalog available on Spotify the exact same week that Katy's new album dropped. Ugh Katy, look what you made her do.
8. She Skipped The VMAs (Hosted by Katy Perry)
Katy had her big hosting gig at the VMAs this year, and there were rumors that Taylor and Katy would publicly end their years-long feud on the show. Nope! Taylor skipped the show despite her single coming out three days earlier, and she and Katy are still feuding as far as we know. We heard from someone *cough* Taylor *cough* that women should always support other women, but I guess Katy doesn't count!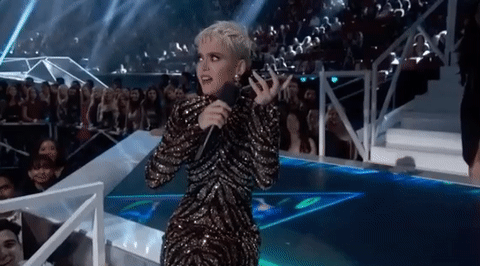 9. She Made The TIME Person of the Year Cover
Taylor was included as one of the "Silence Breakers" because of the case she won against the DJ who groped her, but people were understandably a little confused at her being on the cover instead of people who have led the #MeToo movement. It's great that Taylor won her own case, but it's not like she risked her career to bring to light a system of men abusing their power over other women in their industry.
10. She Never Said A Word About Donald Trump
People have often criticized Taylor for not sharing her political views, but in 2017 that's a bigger red flag than ever. Like, it's one thing if you voted for George Bush or something, but in this day and age you have to do something to prove you're not a literal Nazi. (@Taylor Fans: Not saying Taylor is a Nazi, direct your hate mail elsewhere.) She could literally tweet one thing and we would stop complaining!