Which Celebrity Couple Will Get Engaged Next? Our Predictions
Between that tiny sunglasses trend to *insert laundry list of Trump's antics here* to these poorly thought-out celebrity engagements, being f*cking stupid seems to be very en vogue this 2018. If commitment-phobes like Justin Bieber and Jax Taylor can magically become loyal (LOL), why can't the rest of Hollywood, which is basically the Land of Misfit F*ckboys? Which celebs are getting engaged next? We're here to tell you! Here are our v serious predictions.
Kris Jenner and Corey Gamble
Dude, Kris Jenner has really been through it in terms of marriage. Her first husband defended OJ and her second husband aired her out in a tell-all book. Since Kris is Regina George's mom come to life, of course she dates a guy that one of her daughters probably rejected at 1OAK. Is the age difference a little inappropriate? Yes. But Kris Jenner capitalized off of her daughter's leaked sex tape, let her 16-year-old kid get lip injections, and possibly has an illegitimate daughter with OJ Simpson, so I don't think "age-appropriate" is really in her vocabulary. And besides, Kris Jenner is Big D*ck Energy. She DGAF about what's appropriate and what isn't. She deserves holy matrimony with Corey. There, I said it. This is the only couple on this list I really want marriage for.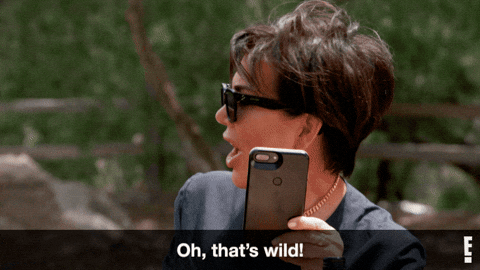 Bella Thorne and Mod Son
Much like showering, I really didn't think holy matrimony was in the cards for Bella Thorne and Mod Son. But now that there's an influx of dumb engagements, maybe I'm wrong (probably not about the shower thing, though). Bella Thorne is what happens when you don't stop drinking double vodka Red Bulls and listening to TECH N9NE past the age of 19. And Mod Son is what happens when that rapper Sweet Dee dated on It's Always Sunny gets addicted to DMT. So given their shared love of terrible hygiene and giving us the heebie-jeebies on social media, their love may be as long-lasting as their terrible tattoos. And should they get pregnant, it'll be interesting to see what they name their children since they named their dog TAMPON. Maybe they were so high they thought that naming their dog after a personal hygiene product would automatically make them hygienic. IDK, just my theory.
Suki Waterhouse and Rob Pattinson
They announced they were dating last week, so it's high time these two get engaged already! I mean, Travis Scott and Kylie had a baby, and Travis doesn't even know the names of all Kylie's dogs. Why get to know the person before embarking on a wedding engagement when you can do that AFTER you agree to spend the rest of your lives together?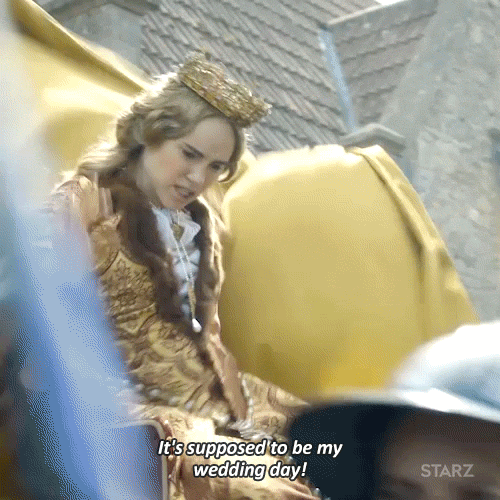 Dane Cook and His 18-Year-Old GF
If Katherine McPhee can get engaged to David Foster, who says Dane Cook won't continue the trend of marrying your much younger sugar baby? We always knew Dane Cook would be destined to marry a trashy hot girl with an intentionally misspelled name with an "i" at the end, but we're a little surprised that he could land one who's 18. Dane Cook is like that creepy third-tier frat bro who peaked at whatever commuter college he went to and is a fixture at Dave and Buster's happy hour. And Kelsi, his girlfriend, is like the naive hostess who gave in to his advances because he bought her a few black raspberry margaritas so she wouldn't get carded. How romantic. Based on the comments Dane leaves on her Instagram, he seems to be really smitten by her. How sweet! Maybe she's mature for her age and that's why they….k, nvm.
Corinne Olympios and Jonathan Cheban
Corinne and Jonathan have been trying to have us guessing if they've been dating for months now. And literally, no one cared. So what's the best way to get everyone to give a sh*t? Get engaged. Corinne could totally get married in that famous white wedding bikini from her first Bachelor episode. You know, the challenge where she took her top off because she wasn't getting enough attention? And then they can bond over how much they hate me because I pissed Corinne off when I asked her about her Juicy J music video, and I pissed Jonathan Cheban off when I wrote that deep dive article about all the people he blocked on social media. Anyway, me making everything about myself aside, a wedding would be the only way for these two to finally (kind of) get our attention.

Images: Giphy (3)
7 Celebrity Couples Who Barely Knew Each Other Before Getting Engaged
So we guess Ariana Grande and Pete Davidson read our article about how they're pretty strange as a couple, but kind of work well together. (Come on, Ariana Grande is definitely the kind of girl who Googles herself.) Anyway, it sounds like they took that article to heart and decided to get engaged. Um…okay. But before you judge them, check out some couples that dated for only a hot minute before getting engaged. Sure, almost none of their marriages lasted. But still, at least they got some (short-lived) marital bliss!
1. Lamar Odom And Khloé Kardashian
Khloé Kardashian and NBA basketball players go together like Adderall and double vodka Red Bulls. Sure, it's a euphoric buzz at first, but that buzz will eventually devolve into some fucked up shit. Khloé and Lamar knew each other for 30 days before they got married. And you know what? They were actually really sweet together—until he started cheating on her all the time and developed a horrific drug addiction. The four year relationship lasted longer than we thought it would. Khloé is easily the most likable Kardashian and the one we root for the most, so it broke our hearts a little to see her get screwed over, but at least we never have to hear her talk in that cringeworthy baby voice to "Lam Lam" ever again.

2. Nick Cannon And Mariah Carey
Mariah Carey is the ultimate diva, and while we may worship her for that, I'd imagine that it's got to be kind of hard to put up with that as a husband. So we gotta hand it to Nick Cannon for giving marriage to Mariah Carey a shot. He seriously said they listen to her music while they had sex. Usually I want to inject crazy celebrity sex myths into my veins, but even that was a bit difficult to stomach. But did you know they were only dating for six weeks before they got engaged? That's kind of a short time to get to know someone and get a sense of how difficult and high-maintenance they can truly be. So maybe that explains why he married her to begin with. 

3. Russell Brand And Katy Perry
Katy Perry has a history of doomed relationships. She dated playboy John Mayer on and off for a couple of years. And honestly, in spite of his sketchy history (remember when he dated Scheana from Vanderpump Rules?) we understood. Have you heard his music? You have two ears and a heart, don't you? Then she moved on to Riff Raff and Diplo, who both look like what you would find at the bottom of your shoe after a bender at Electric Daisy Carnival. But Russell Brand was the man who lead the revolving door of fuckboys that come in and out of Katy's life. Russell Brand. He's a comedian (red flag because of their emotional issues), admitted sex addict (red flag because emotional AND commitment), and spokesman for PETA (red flag because, again, emotional issues). After dating for two months, the couple went on to have an over-the-top wedding in India. We all know that how expensive the wedding is is directly proportional to how expensive the divorce will be. Russell reportedly ended his 14 month marriage to Katy over—get this—a text message. So wait, the guy shits on people who eat steak and Chick-fil-A because it's heartless, but ends his marriage via text? Okay then. He actually said a while back that he wants to be friends with Katy again. LOL sure.

4. That Tennis Player And Kaley Cuoco
Kaley Cuoco, star of The Big Bang Theory, married Ryan Sweeting, that tennis player who you don't care about, after three months of dating. They ended up getting married on New Year's Eve, which in and of itself is a red flag. Not because all holiday marriages are doomed for divorce, but because the only thing tackier than a holiday marriage proposal is a holiday wedding. They actually lasted for two years. Getting divorced so publicly sucks, but being on a show as terrible as The Big Bang Theory is still a much more embarrassing burden to bear in spite of the million dollar paycheck.

5. Kevin Federline And Britney Spears
Britney Spears has done some pretty shocking things in her career. How can we forget when she made out with Madonna or performed with an actual snake at the VMAs? Well, when she ended up making out with human snake Kevin Federline, that's when we threw our hands up and stopped believing in Britney. I mean, he had a pregnant baby mama when he started up with Britney. They dated for only a couple of months before getting engaged. The day of their wedding, the bride and groom parties had their own Juicy Coutoure sweatsuits. The ladies wore pink tracksuits with "The maids" bejeweled on their backs, while Brit had "The Bride" on hers. The gentlemen (and we use that term very loosely here) wore white tracksuits that said "Pimps" in black cursive. Literally the only sign worse than the groom having a pregnant baby mama when he first met the bride is wearing a tracksuit that says "Pimp" on it. We're sure they served Mountain Dew cocktails and a buffet of McDonald's at the reception. Still, Britney and Kevin lasted a surprisingly long time. Well, they lasted three years, but that's still a surprisingly long time for them.
6. Ken Todd And Lisa Vanderpump
Who would've thought the healthiest relationship on Vanderpump Rules was a couple that only knew each other for six weeks before getting married? They have been married for almost 40 years. My flirtation with the bartender at Make Believe has lasted longer than that engagement. My fake tan from Sugared + Bronzed has lasted longer than that engagement. Hell, my vibrator's battery power has lasted longer than their engagement. This almost makes us think Brittany isn't a total idiot for moving from Kentucky to L.A. after meeting Jax once in Las Vegas. She's just a total idiot for turning a blind eye to the fact that he's a manchild who will probably never change and getting engaged to him anyway.

7. Emily Ratajkowski And Sebastian Bear-McClard
Emily Ratajkowski is one of the sexiest women in the world, according to any men's magazine, any guy, and, well, anyone with a pulse, really. So it totally shocked us when she got hitched to Sebastian Bear-McClard. First off, she had just broken up with her long-term boyfriend approximately five seconds prior and only knew Sebastian for several weeks. Second of all, he proposed to her at a restaurant with a makeshift ring made out of a paper clip. And lastly, they got married at city hall with the Fat Jewish as their witness. You know it's a bad sign when your husband's best friend's job is highjacking memes and writing captions in caps lock. Sebastian is kind of cute because he's like Landry from Friday Night Lights, if Landry was a first-string quarterback who never got friend zoned by Tyra instead of a nerdy benchwarmer. But still, they deprived us of the fairy tale wedding that Emily deserved. Who the hell wears a mustard suit instead of Vera Wang?
Images: Giphy (3)
Ciara And Russell Wilson Are Engaged
In his classic "whore-myself-out-on-social-media" way, Seattle Seahawks quarterback Russell Wilson announced that he and girlfriend Ciara are engaged.
The power couple got engaged just like any normal couple: on a private beach in the Seychelles with the Indian Ocean in the background.
I mean, COME ON.
Russell Wilson and Ciara are no strangers to sharing their love lives on Instagram. Like the Kardashians, but with talent. And class. And less plastic. Which actually makes them arguably the most boring couple in the NFL, but they're still an incredibly attractive couple.
And kind of cute, if you're into that sort of thing.
This is the first engagement for Russell Wilson, but the second for Ciara, who has a child with rapper Future.
Check out more photos and videos of their "intimate" engagement trip. "Intimate" in quotes because Wilson is famously saving himself for marriage. Which just makes you wonder…