5 Plot Points From 'The Flight Attendant' That Still Don't Make Sense
HBO, the unspoken hero of late 2020, knew that in order to survive the remainder of the year, we needed the most binge-worthy content, which they delivered in the form of a number series (The Undoing, anyone?). Aside from that and Murder on Middle Beach, one of their heavy hitters that got me through the year was The Flight Attendant starring Kaley Cuoco. It's about a flight attendant (Cuoco) who wakes up after a layover in Bangkok to find a dead man next to her… and no idea of wtf happened the night before.
Contrary to popular opinion (aka that of my close friends) I wasn't a huge fan of The Flight Attendant right off the bat. The flashbacks, though obviously the main plot of the show, irked me, and 99% of the time I wanted to shake Cassie for her irrationally bad decision making. I later realized that is literally the entire point of the show, but until I got there, I was not a fan.
Disclaimer: Spoilers ahead, so here is your chance to exit this piece while you can.
It wasn't until Max got hit by a car that I started REALLY getting into The Flight Attendant. I was on the edge of my couch waiting to see how it all ended, and while the episodes leading into the finale were fun and exciting, the finale not only fell a bit flat for me, but also left me confused. Here are 5 things I'm still questioning days later.
1. All Things Megan

Megan's character is a tricky one. Presuming you've watched the show if you've made it here, you know that Megan is Cassie's coworker, self-proclaimed best friend, and… a spy stealing corporate secrets and intel from her husband and his job for the North Korean government. This plotline seemed juicy and fun, and I was excited to see how it tied into Cassie's disastrous situation, because I ASSUMED it would. But you know what they say about assuming things…
Turns out Megan's subplot was just that: a mostly unrelated subplot. There was no exciting twist that she was secretly working for (or stealing from) the Sokolov family. No finding out that this project is all a figment of her imagination and she's actually losing it. No nothing. Just a train ride to nowhere, kind of like this plot point.
While the writers did throw in the ~twist~ of Shane working undercover for the CIA to keep tabs on Megan it didn't really matter? Because he drunkenly reveals his true identity to Cassie (???) after saving her life (???) and doesn't catch Megan. Shane tops it off by letting Cassie know the CIA wants to hire her (which is normal for someone who wakes up next to a dead body, lies to the government about it, is on the verge of liver failure, and only makes it out alive by continuing to fail upwards). I really needed more from this mess.
2. The Injuries
Now I don't know about you, but my understanding when it comes to being shot or brutally stabbed is that one doesn't typically walk away and carry on with their day. Apparently this rule does not apply to most of the characters in The Flight Attendant, and while I understand that TV magic is a thing, I can only suspend my disbelief so far.
For starters, Miranda. We first see Miranda get shot in the leg in a parking garage. Ouch. Luckily, Miranda has superpowers and is able to ignore her injury, kill Victor, and drive off to the airport. I literally can't function when I stub my toe, but ok. Miranda's superpowers continue after arriving in Rome (after figuring out a way to get on the plane despite the airport staff fully noticing she was shot and trying to stop her). After Cassie arrives in her hotel room, she faces a not-so-fun surprise when she finds Felix and Miranda hiding in her shower. Miranda looks dead in the tub, but, she's not. In fact, she finds a way to escape yet again! Miranda has an almost-happy ending, escaping with the Sokolov money and even sending Cassie a departure gift of Alex's book. Nobody is looking for her and she's not wanted for murder (until season two, that is). All around, super realistic!
Next up in the injury department, we have Joe Goldberg from You Felix/Buckley. This man survives quite the takedown in the Rome hotel room. Cassie first slashes his leg with a knife and then follows up by shooting him in what appears to be the upper leg/hip area. To finish the job (or so we think), Shane busts down the double-locked door and shoots Felix right in the chest. He's somehow not dead, though. Buckley gives them a wave on his stretcher ride out and Shane remarks "son of a b*tch is lucky you only hit him in the leg," which is confusing, because Shane just shot him in the chest (stomach?) five minutes ago.
Finally, Enrico. I'll keep this one short and sweet. He takes a nasty stab wound to the stomach, gets KOed via Felix's knee, and then survives. I'm not saying you can't survive the above injuries, but, what? Max's car accident was slightly unrealistic (really, he's on a morphine drip after getting hit by a car and has no visible bruises or scratches?) but at least they put him in a hospital bed.
3. The Realization that Cassie is in Love with Alex

Now, I'm not here to tell you that you can't fall in love with someone after a one night stand. People on The Bachelor fall in love after a lot less. That being said, I needed more of a reason for Cassie to feel so attached to Alex after one drunken night that she doesn't even remember. In the book (yes, of course it's based on a book), Cassie is pregnant with Alex's child, which makes things a bit more complicated, but also a lot more understandable. When I was watching the show, I needed more of an explanation, because her coming to terms that she was in love with a figment of her imagination never quite added up. You can blame it on her past trauma, her drinking, her desire to break the habit of reckless behavior, but there was never a clear-cut explanation here and that is what I need from a finale—answers.
4. The Uneventful Ending of Hammond and White
First of all, if you're reading this wondering who Hammond and White are, you're not alone. While I was super familiar with the two FBI agents on the case, I genuinely had NO idea their names were Kim Hammond and Van White. But hey, the more you know. Anyway, aside from the obvious lesson learned (douchebag male agent thinks he's right because of white male privilege and belittles Black female agent, only to be proven wrong in the long run), these two don't serve a huge purpose in the end. After being cleared of Alex's murder, Cassie arrives back in the states and goes to lunch with Annie like nothing ever happened. The show glazes over the aftermath of Cassie's wild night (like the fact that she still woke up next to a dead body and lied to the FBI, the fact that she was a murder suspect and needed to be formally cleared, the fact that she witnessed like… five stabbings and shootings in an hour) and we never get to see her final interaction with Hammond and White. Given that their entire purpose was to find her and prove whether or not she was innocent, it felt like a missing piece to the puzzle skipping over the final details.
5. Stalker Felix

There's a lot to unpack when it comes to the Felix/Buckley saga, but there were still some things that simply did not add up to me. In the finale we find out Felix was stalking Cassie, following her around the world using her license as a way of tracking her (?) He half professes his love to her, half wants to kill her to complete the job Victor assigned him, and it's a bit of a confusing mess. Despite having like 100 chances to kill Cassie, he did not follow through—but he still stalked her like prey during their non-intimate moments.
My confusion stems from Cassie's first time meeting Alex. Felix is on the flight (because he's hired by Victor to kill Alex and get the money) but then tells Cassie that he was stalking her. So which one is it. Both? That is too messy. And then Cassie and Alex, his two prey, just happened to end up having a one night stand? That's convenient. Maybe I'm not picking up what the writers were putting down, but I'm deeming this plot point a miss.
All that being said, I did enjoy the show. It was fun, different, and I thought Kaley Cuoco was perfect for the role. I just have two final questions. One, how did Cassie not even flinch when taking shots of that cheap-ass airplane vodka? Two, how did Cassie escape the scene of her father's deadly drunk driving accident with no one questioning the fact that a drunk little girl, covered in cuts and blood, who was related to the drunk driver, was at the scene of the accident? Hopefully these questions get answered in season 2, which let's be real, I'll still be watching—confused or not.
Images: Colin Hutton (2), Karolina Wojtasik, Phil Caruso
Hannah B. Is The Bachelorette ABC Deserves
As I sit here on this shockingly sunny Wednesday morning, two things are very clear: this hangover might kill me, and Hannah B. is going to make one hell of a Bachelorette. Sure, there's plenty to complain about, starting with the fact that she's younger than me (she's 24; I am…not). I'd rather not see more of Alabama than I have to (or more pageant footage, for that matter), but for f*ck's sake, half of the final four were some variation of pageant girls from Alabama. And yes, we've watched Hannah B. struggle to string together basic sentences, which some might consider a red flag. But I'm here to tell you why this tongue-tied, Southern pageant queen will give us the most fun season we've had in years—and why any other choice would have been a huge mistake.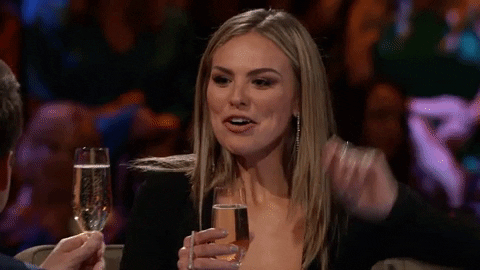 First, let's take a look at who was in line to be the Bachelorette. In this Variety interview, ABC exec Rob Mills confirms that they spoke to everyone in the final four plus Demi while making their decision. Let's take Demi out of the equation real quick: that woman was born to be on Paradise, and I'm pretty sure we have no idea what her real voice sounds like. Also, she is deeply and fundamentally not ready to get married, which we should at least still pretend is a prerequisite for being on this show.
So, that leaves Tayshia, Hannah G., and Caelynn—all of whom technically deserve the Bachelorette title more than Hannah B. Going by the rules of Becca's season, if your leading man deviates from the script and ambushes you for a surprise on-camera breakup, you are supposed to be the next Bachelorette. So both Hannah G. and Tayshia got pretty f*cked there. Actually, it's kind of a fun game to think about who got a worse deal out of this season. Is it Hannah G., who's gotten shockingly little screen time for someone who looks like a Barbie come to life, up to and including them cutting her fantasy suite? Or is it Tayshia, the divorced 28-year-old who jumped out of a plane, got dumped on camera, held a sobbing Colton in her arms, and STILL didn't get chosen as the second-ever non-white Bachelorette? (It's Tayshia, Tayshia got more f*cked here.)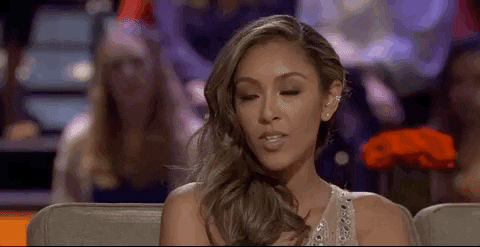 But here's the thing. We can all agree the Bachelorette shouldn't have been Hannah G.—she has a thriving career of "content creating" ahead of her either way, and I think she's about as ready for marriage as Demi is (f*cking 23-year-olds). Can we all secretly, quietly agree that we didn't want it to be the qualified and mature Tayshia either? I want many good things to happen for her, and I'm genuinely grateful that her screen time forced Colton to open his mouth for reasons other than kissing. But first of all, the last two Bachelorettes we've had have been responsible, grown-up women, and it's been boring as hell. Second of all, while it's f*cking disgraceful that there's only ever been one non-white Bachelorette, ABC needs to do some serious work on itself before they are ready to have another.
The show, in its current state, is barely equipped to handle a Bachelorette of color. Let's not forget the many "yikes" moments in Rachel's season where ABC cheerfully broadcast that it has no idea how to address race in a thoughtful way. They (probably purposefully) put a feminist-hating, Black Lives Matter-disparaging bigot on the show as a potential suitor to the first black Bachelorette, and kept him on for weeks, forcing the black contestants to explain to him why his own actions displayed undertones of racism. In my opinion, the change that needs to happen is ABC hiring more people of color and doing a serious overhaul of their many regressive attitudes—not throwing another black woman into a series of semi-racist situations with all of America watching.
Similarly, on the subject of topics ABC is unequipped to handle, Caelynn would also have been a disaster. When Caelynn shared the story of her sexual assault, it was moving, unflinching, and brave. She proved her eloquence, her inner strength, and her ability to be truly vulnerable on camera. But holy sh*t, can you imagine a season of The Bachelorette actually grappling with this? Think about the male contestants they pick. You know at least four of them would have made tone-deaf references to sexual assault before the end of night one. And Caelynn would have had to tell her story and relive that trauma several more times on camera, with different men, who have differing abilities to respond correctly. It would have been painful, sad, and peppered with tactless transitions from Chris Harrison. And let's not forget that the producers, in all their "careful vetting", let a convicted sex offender compete on Becca's season—and he made it pretty far in the process! Caelynn has a valid and important story to tell, but I'm glad we're not seeing it on The Bachelorette.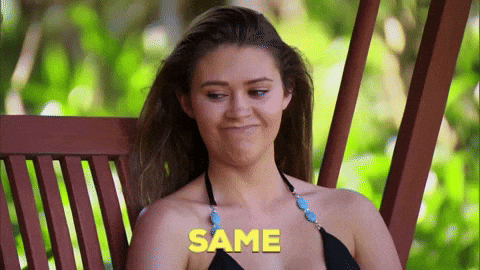 So, is my final point that Hannah B. is the perfect choice because she's young, white, and trauma-free? While I don't love the look of that sentence, that kind of is my argument. Rachel and Becca K., like I said, are smart, confident, gainfully employed women who know what they want. One of them wound up with her second choice, and the other with a MAGA troll—not exactly the empowering message we hoped they'd send. So maybe, at least for this season, we can stop pretending that The Bachelorette has the capacity to be an empowering show. I don't care if Hannah B. has the vocabulary of a fourth-grader and has never felt real pain. The Bachelorette is terrible at portraying eloquent women and their trauma in a watchable way anyway.
Hannah B., with her terrifying smile and big shiny eyes, was exactly the same person when she got sent home as she was when she arrived. While all the other girls slowly crumbled and dropped their facades, Hannah B. didn't flinch. ABC doesn't need or want an accomplished, mature woman as their Bachelorette. They need a marionette doll who can watch this guy rap without gagging. There will be no opportunity to get upset on this season of The Bachelorette—I'm sure whoever Hannah B. ends up with will be a great first husband. Until ABC is ready to make The Bachelorette a show that can handle serious issues without embarrassing everyone involved, bring on the Hannah B. Roll tide!
Images: ABC; Giphy (3)
Colton Just Spoiled The Ending Of 'The Bachelor'
I'm not trying to brag or anything, but it's really f*cking obvious who Colton Underwood ends up with on The Bachelor. Like, there is literally no point in even watching the finale, unless of course you find joy in watching a grown man have an emotional breakdown, in which case, same.
But still, for the five of you who haven't read the spoilers figured out what's about to go down, consider this your warning that spoilers are ahead, because I have confirmation of who Colton has chosen to play "just the tip" with for the foreseeable future.
Again, spoilers ahead. Spoilers that you should have deduced if you have two brain cells to rub together, but spoilers nonetheless.
So, Colton chooses Cassie and I know that not only because he literally f*cking said it on the show (for my spoiler-free friends, this is an important clue!) but also because since filming has wrapped, he's given absolutely zero shits about trying to keep it a secret.
Producers: Colton, why are you being so sloppy?
Colton: YOLO.
Last week, Colton was spotted leaving the gym with Gregg Sulkin and if I told you I didn't Google "who is Gregg Sulkin" I would be lying to you. Apparently he's a famous actor known for his work in Life In Pieces and Young & Hungry. I can relate. Also, we might be using the word "famous" a little too loosely these days, but I digress. More importantly, Gregg Sulkin is the boyfriend of Michelle Randolph who is also Cassie's sister, meaning Cassie and Colton are together Cassie convinced Gregg to be seen in public with Colton so they could be photographed together and get some press. Well done, Cass!
(SPOILER) Gregg Sulkin (Cassie's sisters boyfriend- also an actor) hanging out with Colton. @RealitySteve pic.twitter.com/9YHwDHQfVJ

— BACHELOR/ETTE FAN (@bachelorfanbase) March 1, 2019

But it doesn't end there. After a little further investigating (aka skimming through r/thebachelor subreddit), I found Colton's Venmo account. After requesting payment for the 40 hours of my life that I'll never get back from this season, I looked at who he's friends with and found Gregg Sulkin and yes, you guessed it, Cassie. Again, zero shits.
Clearly, Cassie and Colton became friends on Venmo because they had to start going halfsies on brunch now that ABC is no longer footing the bill. Something that I'm sure has caused a few issues in their relationship.
Colton: Why didn't you pay me back?
Cassie: Why are you so obsessed with me?
Honestly, if I were Colton, I would want to spoil my own season, too. The poor dude has to be mortified after what's gone down. I mean, we sat there and watched as the love of his life (LOL, cute) listed the pros and cons of being with him and ultimately came to the conclusion that she can make enough Instagram money without him. Can we really blame him for wanting us all to know that Cassie was reminded about the People magazine cover had a change of heart? No, we can not.
So, there you have it. Colton chooses Cassie and he's clearly convinced her to stay with him long enough so they can take a few staged photos in the kitchen for HelloFresh. It's a win-win all around.
Now that I've done all of this investigative work for you (you're welcome), the only thing left to do is wait for the finale. Which, BTW, is a two-night event because ABC can't help but milk every last drop out of Colton's tears.
Until then!
Images: shesallbach / Instagram; bachelorfanbase / Twitter
Diggy Moreland's 'Bachelor' Recap: Someone Go Check On Hannah G.
We have made it to week nine, and I can't believe it's taken more than two months for us to reach the high point of this season. No, not referring to a proposal, I'm referring to a fence jump that we all could EASILY see if we watched any episode of COPS. The fact that we've been waiting this long to see Colton jump over something that's shorter than his stack of expired Trojans boggles my mind. Let's see if it lived up to the hype…
Monday's episode kicks off with Chris Harrison and Colton sitting on the steps of the house from Forrest Gump, where Colton is requesting sleeping bags to be present in the unavoidable and dreaded fantasy suites. After telling him "We can't do that, but I'll look into bunk beds," Chris settles Colton's nerves and reassures him that it's just like riding a bike. Yea, but this 20-something-year-old's bike needs training wheels.

As a last attempt to gain platinum status on United, Colton and the three remaining girls pack their bags and head to Portugal. Realizing that this may be the country where he loses his virginity, Colton takes several selfies in order to compare 'Before' and 'After' look. Spoiler alert: you look the same after having sex. But who's going to have a shot at stealing his V-card first? Tayshia, you're up to bat.
As Tayshia is walking through the streets of Portugual looking for the nearest payphone to arrange a getaway car, she stumbles upon Colton, and realizes that she might as well go on this date. After seeing that Colton has an Enterprise Helicopter key, her mood perks up. For those keeping track at home, this is the third time they've been in the air together. Bungee jumping, skydiving, and now a helicopter. (Air Colton > Ground Colton, apparently.) After talking about Portugal's chief exports (don't watch if you're narcoleptic, as this date is sleep-inducing), they land, and then head to a cliff to enjoy a picnic with a view. Except they don't. That picnic basket is emptier than Chick-Fil-A on Sundays. Because making out on a cliff is too cliché, they head to a lighthouse, where kissing is not only welcomed, but encouraged.
Wardrobe change, aka, night date time! Tayshia and Colton chat over dinner about her previous marriage, and how she divorced him because he refused to put the toilet seat down. (Statistics show that this is the cause of 80% of divorces.) Sticking with the week one storyline, Colton continues to talk about what could be about to happen in the next couple of hours, and how he's open to it. The whole date, he continues to say: "I appreciate you." Colton, Colton, Colton. This is where you say: "I love you." You say: "I appreciate you" to someone who bails you out of jail, or to a friend who buys you a drink because you left your credit card at the bar the night before.
Upon opening the fantasy suite card, we see two things. 1. That Chris Harrison writes in Comic Sans and 2. This boy is nervous! Tayshia takes Colton up on the invite to the suite, and Here. We. Go. In the background, they have the soundtrack to Aladdin playing, and you just know it's about to be "A Whole New World." Except it wasn't. By all indications of how Tayshia woke up the next morning, that bed definitely had a pillow wall between the two. There are "after sex" cues that should be visible the next morning, and Tayshia had none of them. She looked upset, hair was fresh from the beauty salon, and she was still wearing her belt from last night. According to my math, adding all those things up equates to no sex in the champagne room. If the deed was done, Tayshia would've woken up dehydrated, hair in ponytail, and stumbling around the apartment butt-ass naked looking for pancake mix. Verdict? Virginity still intact.

Realizing that Cassie has been twiddling her thumbs for 48 hours straight, Colton makes his way to pick her up in a Model-T Ford from the 1860s. After spending some time walking around town, dancing with Portuguese mistresses, and trying to fight his way into the friendzone, Cassie and Colton sit to reflect about hometowns. He tells her, "I could really see myself being a part of your family," and she responds with, "I like string cheese." To be fair, who doesn't? But Cassie, come on, wrong place, wrong time. Cassie has not been emotionally available for Colton this entire season, and like his NFL career, it's not going to happen anytime soon. Colton is really laying it on thick, but he does tell Cassie that her father didn't give him his blessing. Cassie seems shocked, but I've seen better acting from a puppy in a PetsMart commercial. Not buying it.
In typical father fashion, Cassie's dad shows up unannounced in the first ever Bachelor minivan to let her know "Just so you know, Colton is not invited to the cookout." He lectures her about how you know when you love someone, and Cassie communicates that, like learning pre-calculus, she'll get there eventually. The luggage-less father returns to the airport to fly home because he left his hazards on at LAX, and they don't play around at Arrivals.
After the impromptu visit from her dad, Cassie has made the decision that since she's paid LA rent for all these months, she's going to go home and get her money's worth. The night portion of the date is filmed in a Portuguese open house, and this is where the episode starts to be somewhat interesting. Colton continues to tell her he loves her, and Cassie dodges those bullets like 6th grade dodgeball tournament.
How long are Cassie & Colton contractually obligated to sit on this IKEA living room set??#thebachelor

— Diggy Moreland (@diggymoreland) March 5, 2019
Transcript of Colton & Cassie's Date:
Colton: "I love you."
Cassie: "Portugal is amazing."
Colton: "I hope I'm with you in the end."
Cassie: "Bacon is my favorite!"
Colton: "I feel differently with you."
Cassie: "Wool scarves makes me itch."
Cassie tells him that she doesn't think she can get there, but she wanted to tell him in person, because this is her favorite dress and she thinks America will love it too. He then throws every Hail Mary in the book, including "I think of you even when I'm with the other girls." Cassie says "That's cool and all, but can you drop me off at the airport?" Finding her own ride, Cassie leaves, and Colton heads back to his room…alone. Seeing that room service forgot to make him a towel swan for the day, he screams "I'M DONE!" and starts running. Production, stray dogs, and even Chris Harrison in his Patagonia quarter-zip (in the midst of his cucumber facial) chase Colton as he storms off the property. The only thing preventing him from leaving the property is this white fence, and Colton shows that, unlike the movie, white men CAN jump, and even gets a perfect score from the Russian judge on the landing. He sprints out into the Portuguese night, nowhere to be found. I mean, he has to return right? Not only does he have the only key to Hannah G.'s room, but continental breakfast on the property ends at 11am. Only time will tell…or the spoilers.

The Women Tell All
Before we get to find out if Colton even wants to know what Hannah G. is like in the third fantasy suite, these women get their last chance to solidify Instagram deals say their peace. As an only child, I'm not sure what growing up with siblings is like, but after seeing this, I'm DEFINITELY glad I didn't grow up with a house full of sisters. With all these girls talking over each other, my Closed Captioning went into overdrive and knocked the power out of an entire Chicago city block.
Not gonna lie, when they introduced the cast, I was 100% sure that most of these people were paid actresses, since I don't remember them AT all. They start off with Catherine, and she decides it's too sunny in the studio, so she provides a few fellow cast members with some shade. I just wish someone would've commented on her pantsuit that would've made Roseanne jealous.
Nicole and Onyeka revisit their "feud," and this is far from family-related. Onyeka proves that she wasn't a bully by breaking down the Oxford definition, and Nicole proves that she's a mime, because she doesn't say sh*t. I actually feel bad for Nicole, because she's trying to get a word in, but Onyeka's mouth runs on diesel, so you know it's not stopping soon.
The bomb that Katie dropped on her way out ("You have some people remaining not here for marriage") is addressed and she mentions names this time: Caelynn and Cassie. Caelynn is the only one there to defend herself, and she does say she was there for the right reason, and that was to get sponsored by Crate & Barrel, because she's too old to sit on IKEA furniture she can't pronounce. Other girls pile on Katie's side, and at the same time, are uninviting themselves to Caelynn's C&B housewarming party in the process.
Demi vs. Courtney might be the best battle of the night. I wouldn't call this World War 3, but more like, "Battle for the Last Pair of XS Lululemon Yoga Pants." Demi comes out with several clapbacks, and Courtney sits there silent, not blinking, like she's at an optometrist appointment. Courtney, can you read these letters on the chart: "U–R-Done." After being called "bed bugs of the house," Courtney puts her tail between her legs and retreats.

Hannah B. and Caelynn get their time to say their peace as well. Hannah B. says she's still looking for someone to love her fiercely, but more importantly, ABC lets her redo her disaster of a toast, which is already better because she used actual words this time. Caelynn got to confront Colton about what really happened, and he pretty much told her he found out she still owed past due fees at Blockbuster, and he didn't need anyone that irresponsible in his life in 2019.
Next week is the FINAL week, and then we get to return to life as normal. Wait, has someone let Hannah G. out of her room yet?!
Images: ABC; Giphy (4); @diggymoreland / Twitter