13 Ways To Make Money During Social Distancing
Thanks to The Virus That Must Not Be Named, waiters, bartenders, performers, caterers, and planners (just to name a few) are currently scrambling to make ends meet after vast and devastating layoffs. To put it bluntly: This is a scary f*cking time, especially if your normal source of income is either no longer as lucrative as it used to be or completely nonexistent.
Still, all hope is not lost. Not only is this a great time to work on rewatching all of your favorite shows and mastering the art of drinking alone, but you can also still make money while doing both of those things. With extra time being spent at home, this is the perfect time to work on that side hustle or even find a new career. But like, how, right? 
Turns out, there are plenty of ways to make extra money from the safety of your home, even now, when the entire world is one giant dumpster fire. From tutoring to selling sh*t, crafting to copywriting, there's something for anyone who is in need of some extra cash.

1. Tutor A Subject
If there's anyone who needs help right now (and is willing to pay), it's parents who are trying to teach/help their kids from home now that most schools are closed. From business to accounting, kindergarten to college level, tutors are iin high demand for pretty much every level and subject out there, and a noticeable surge in virtual learning tools and tutors has been seen. Whether you post an ad on Facebook, Instagram, or Craigslist and find students that way, or you sign up and work with a company (such as Tutor.com, AimForA Tutoring, or FlexJobs), education work during this crisis is proving to be a successful way to make ends meet.
2. Teach English
Don't feel fully skilled enough to teach a subject, but have a great grasp on the English language (and a college degree)? Consider teaching English to children virtually. The demand for English teachers has seen significant growth since quarantine started, and with websites like VIPKid, you can make up to $22 an hour. Plus, the lesson plans are already created, you don't need to spend hours prepping or grading, and the built-in training is simple and comprehensive. Teachers have noted with the extra time at home, more and more parents are booking their children for extra classes, so if you're in need of some income, this could be a solid solution. 
3. Teach A Skill
Maybe you don't lean so much on your academics but you have tons of other skills you excel at. Whether it's building a brand on social media, perfecting the art of contouring, editing photos in Facetune, cooking easy and healthy dishes, or even the advanced skill of sending a flirty text, there's probably someone out there who would love to learn from you. Join a site like Skillshare (which is free to use and create classes on) to earn money from home by doing what you're good at. 
4. Sell On Poshmark

With extra hours spent at home, now is the perfect time to purge your closet and sell all your clothes that no longer spark joy. While we're not physically running around spending money, we've all upped our online shopping game immensely. Clear some space in your wardrobe for all of the new sh*t you're buying and make some money while you're at it. The key to selling on sites like Poshmark, Facebook Marketplace, or Craigslist is a mixture of good photography and cross-marketing. Utilize your Insta skills and take both flat lays and styled shots (in natural lighting and with clean backgrounds, of course), and post your shop to your social accounts, utilizing hashtags such as#poshmarkcloset or#reseller to get the most clicks and purchases.

5. Put Those Calligraphy Skills To Use
The second I got engaged, about four different people sent me calligraphy books and kits because I INSISTED I was going to do all of my own lettering for my wedding. I didn't, obviously, because I'm lazy. But, I do still have all of the supplies. Even if your closet isn't full of how-to books, there are plenty of free online resources that will teach you how to write beautifully. Practice, create an Instagram, then start selling custom goods to anyone looking for place cards for their future receptions or signs for their homes.
6. Become A Virtual Assistant
Despite some industries floundering in this pandemic, others (such as tech, e-commerce, and entertainment) are booming and are in need of help more than over. Virtual assistances (VAs) do everything from checking emails and handling internet research to making/canceling travel plans and posting to social on behalf of the individual/company. In addition to the perk of working from home, high earners can make anywhere from $50-$100 an hour from sites like Zirtual and Upwork.
7. Start Freelance Writing

Always dreamt of having a byline or finally want to put your communications major to use? Freelance writing is a great way to earn some extra cash (or even a full-time wage). Between blogging and copywriting, plenty of companies and publications seek contributions on a rotating or continuous basis. Reach out to your fave publications, search Twitter for "contributor" or "freelancer" posts and hashtags, or utilize sites like Upwork or Freelancer to find work.
8. Technical Freelancing
It's not only writers who can cash in on freelancing. If you're a pro (or even somewhat competent, tbh) at things like graphics, programming, marketing, design, or editing, there's someone out there who can probably use your skills. Just like with freelance writing, technical freelance involves a decent amount of negotiating and organization, but once you get it down, you can make bank. Upwork, PeoplePerHour, Demand Media, and Freelancer are all great options, well as well posting to your social accounts saying you're available for any family and friends who are looking for the services you can provide.
9. Utilize Google Adsense
Have a blog? Sure you do! You're a millennial! In all seriousness, now's the perfect time to get to posting regularly, if you're not already. If you do have a blog, it's time to start making money off of it. Google AdSense is easy to use and even easier to make money with. A simple string of code puts the ad on your site, easy peasy. The ads are easily optimized for both desktop and mobile, which means you don't really have to do sh*t other than sell out and have ads on your website. WHICH IS SOMETHING WE ALL SUPPORT!
10. Craft Some Sh*t And Open That Etsy Shop
Whether it's tees for the bachelorette parties that will hopefully be in full swing in a few months, signs made from your Cricut, or even simple greeting cards made on your computer, if your love of crafting didn't leave you after your sorority days, then you might just be able to cash in. Tons of brides (and just random people looking to spend money) are shopping and looking for personalized items. Pull out your art supplies or your wine glass vinyl mockups, rewatch The Office, and get to crafting. 
11. Maintain Fan Pages And Social Accounts

You're already scrolling through Instagram all day anyway, you might as well get paid for it. Companies (especially e-commerce ones) always need social media marketing to stand out. With a website like Fiverr, you can post your services for free and coordinate with buyers safely and easily. Whether you build someone's social presence, utilize their current one to grow their following, or just make a plan for general upkeep, businesses and influencers need help posting and keeping up with customers, and they'll pay good money for someone to take that off their plates. 
12. Become An Amazon Associate
The entire freaking world was already shopping on Amazon. According to my very stressed-out brother who works at HQ, however, "it's like Black Friday meets Christmas and it's miserable" right now. Cash in on the fact we're all sitting at home and compulsively giving into our online shopping addictions. If you have any sort of social following, you can make money by advertising for Amazon. Basically, you just post on Instagram or Pinterest about dresses or home goods or whatever it is you find in an Amazon hole and BAM! You make money. Mind you, it's not a ton of money if you do the bare minimum like I do (I average about $50 a month and I put in maybe an hour of work every 30 days), but if you utilize your resources, you could be pretty set.
Basically, it works on commission. According to the site, you "get up to 10% in advertising fees and earn advertising fees from Qualifying Purchases, not just the products you advertised." Here's a breakdown of the full return on the different categories. You have to apply to become an associate, but the results come in quick and you can immediately start earning upon approval. At the moment, no notice of halting the program in light of coronavirus has been released, despite Amazon taking longer than normal to ship non-essentials. 
13. Sell Your Stock Photos
Considering we all take a million and one photos any time we go anywhere, odds are you have some sunsets, mountains, and snowy landscape shots sitting in your storage. Turns out, selling your stock photos can make you some good money (and then you're like, a real photographer). Submit your photos to a place like Shutterstock to earn money each time the picture is downloaded. Even simple pictures of everyday objects like pencils and hangers do well, which means there's an endless supply of sh*t for you to photograph and cash in on. 
So, put down that smashed bag of Southwest Airlines pretzels you found at the bottom of your purse and get to earning. Turns out you might actually still be able to afford some real food when this pandemic is over. 
Images: Mimi Thian / Unsplash; Giphy(4)
5 Signs You Have A Toxic Boss & How To Handle It
With the amount of time we spend at work each day, it's no wonder that a boss can make or break the experience. It's been said that people leave bosses rather than jobs, and the statistics back this up. According to a recent study, 60% of employees surveyed left or were considering leaving a job because of their direct supervisor. While it's rare to have a perfectly ideal manager, there are certain characteristics that may indicate you are dealing with a truly toxic boss  . As someone who has had experience with more than one veritable nightmare of a human being challenging boss, I can personally attest to how all-consuming such a negative experience can be. Because I'm such a selfless person, I've come up with a list of common toxic boss traits as well as strategies to survive these monsters while deciding on next steps.
Sign #1: The Work Environment Palpably Shifts

Before your new boss, work was a sort of bearable pleasant place to be. But now the environment has changed sharply and suddenly. The way this change takes effect can differ, ranging from more overt behavior like yelling and disparaging employees, to more subtle behavior like an intensity that causes the whole department to feel stressed where they once felt comfortable and at ease. The key is that the environment has changed for the negative.
Sign #2: Micromanaging Becomes The Rule
This one can be infuriating. Despite all of your efforts to date, your boss can't help but insert themself into tasks that you're more than capable of completing and feels compelled to tell you how to do them. No matter how glowing your track record, a micromanager won't be able to rise above their own insecurity and trust you to do your job, because they need to feel like they aren't an insecure shell of a person important and call the shots.
Sign #3: Admitting They're Wrong Is An Allergy

A toxic boss is incapable of acknowledging they are a human being who, like the rest of us, makes mistakes. Instead, he or she will gloss over their own errors, despite practically foaming at the mouth when it's time to point out yours. The rules don't seem to apply to them and they present themselves as almighty and infallible. In other words, they're really fun at parties.
Sign #4: They Only Look Out for Number One
Instead of cultivating a respectful and mutually beneficial relationship with those who report to them, toxic bosses are only interested in making themselves look good. You only exist as an extension of them, and they treat you like a minion rather than a colleague. They're only interested in having you validate their existence rather than help you with your career. Hierarchy is very important to this kind of boss and they won't let you forget it. Some may even go so far as to take credit for your work.
Sign #5: Resistance Is Futile
A good boss can take constructive feedback and internalize it. A toxic boss is incapable of doing this. No matter how articulately you express yourself, any criticism or pushback, however valid, is viewed as an attack and this kind of boss can't hear it. In fact, when you do try and share a differing view, they may punish you later in an attempt to reassert their power. Reasoning with this type of boss is about as fruitful as reasoning with a toddler. Now, let's get on to some useful strategies for dealing with these toxic bosses.
Strategy #1: Attempt An Honest Conversation
Admittedly, this might not be possible with certain bosses, especially those who shut down in the face of feedback. But if your boss has a glimmer of humanity, it might be worth trying to suss out the root of the disconnect, if only to bolster your argument later that you tried everything in your power to address the issue professionally and without outside intervention. It may even take several conversations, but if you can get an open dialogue going and your boss is willing to try to improve the relationship, it can pay dividends down the road.
Strategy #2: Mind The Patterns & Play The Game

After enough frustrating interactions, you will likely be able to see patterns in the way your boss likes things done or reacts to certain behaviors. For example, if you're dealing with a typical narcissist, you can make them feel needed and validated and, therefore, less threatened by you, allowing you more space to do your job. It can be a tough pill to swallow at first, especially if you're anything like me and hate being superficial with people. But think of it as something you are doing for yourself and your own well-being, rather than for your boss.
Strategy #3. Seek Out A Support Network
Unless you're dealing with a true psychopath, there's a good chance you are not the sole target of your boss' treacherous behavior. Don't be afraid to confide in coworkers that you trust and rally around your colleagues when things are difficult. The camaraderie reminds you that you are not alone, making you less likely to spiral into a dark place. This can even be an opportunity to bond with coworkers you weren't as close with before the toxic boss. Nothing unites people more than a common enemy and you may even be able to find some humor in your boss' fugly haircut the situation as a means of relief.
Strategy #4: Go Outside Of Your Department

If the previous methods aren't working or are simply impossible, it's time to look to outside resources for support. In most cases, this will be the company's HR department. While very few HR departments operate swiftly and effectively, the company should be aware and on notice of what is going on with your boss so it can be dealt with appropriately. It's also good to have a record in the event you are terminated and believe it was retaliatory. If your company doesn't have an HR department, confide in a colleague you trust who is at a comparable or higher level than your boss. He or she may have some insight or can serve as an ally later on if needed.
Strategy #5: Start Looking Elsewhere
A toxic boss can wreak havoc on your mental health, and no job is worth paying that price. If the situation is untenable, leaving may be the only option. Of course, most of us are not Kylie Jenner and can't afford to just up and quit our jobs. Put a plan in place that allows you to work toward leaving as soon as it's feasible—start looking at other opportunities and networking, set a reasonable deadline, and see what other levers you may be able to pull in the meantime. If the situation is really dire and you have to get out, assess your finances to see if you can rely on savings for a while and/or talk to your parents, partner, or other loved ones to see if some interim financial support is possible while you look for a new job.
If you're currently saddled with a toxic boss, you're far from alone. Know your value, never waver from it and don't allow an insecure and likely deeply unhappy person to make you feel less than capable. At the very least, navigating this situation will teach you some valuable lessons about how to be a leader and show you what you should not do when you are a manager. Because evil comes in many forms, I know I didn't touch on every toxic trait and coping strategy. Share your horror stories and solutions in the comments!
Images: Shutterstock; Giphy (5); whenshappyhr (3) / Instagram
5 Things You Should Have In Your LinkedIn Profile
If there's one thing I LITERALLY didn't want to have to deal with in 2019, it was another social media app. Between Instagram, IG stories, Snapchat, the list goes on, my day feels like it consists of eating, sleeping, and posting (lol, what is life). Oh, and The Bachelor. But with that whole New Year's resolution thing, so many people vow to get ahead in their career—myself included. Except…that means updating your LinkedIn profile. And even though I've finally gotten that curated feed thing down on IG (thank you, VSCO), LinkedIn is another story.
Even though there are no filters that clear my zits, or Instagram models selling me ads on LinkedIn, the site does have a few benefits. For instance, it's a fantastic way to get connected to people at other companies, find out about new jobs, and network. I'm not going to sit here and say LinkedIn is the only way you are going to get your new job, but I will say that I think recruiters and hiring managers will check you out there. You should absolutely update your LinkedIn if you are job hunting, and even if you aren't—who knows, maybe someone will reach out to you with a new opportunity. If you want to create a great LinkedIn profile (sans VSCO filters), see the tips below. And go get you that corner office, boss betch!
1. Have A Professional Profile Photo 
Your LinkedIn profile photo is actually the first thing someone can see when they search you professionally. So let's just say you should probably avoid having that picture with you in scantily clad clothing, taking any sort of shots, or with those beloved Snapchat dog ears. With how freaking amazing iPhone cameras are nowadays, you can easily get your picture taken by your bestie with a nice portrait mode background. You want to ooze responsibility, whether or not this is actually true to your personality.

2. Take Off Old Experience
Like your resume, you want to avoid having super old experience on your LinkedIn. Look, your mom will be forever proud that you won the 8th grade spelling bee, but some recruiter only needs to know about the stuff you accomplished since you were legal. I will say, unlike your resume, LinkedIn is a great place to put your sorority, any charities you volunteered with, and other extracurriculars. Before I meet someone new professionally, I always look at their LinkedIn because it's so easy to find little things we have in common.
3. Make Yourself Searchable 
IMO, one of the BEST parts of LinkedIn is that people can find you. Easily! It's an incredible way to get connected with people in your industry, or even people not in your industry. I've honestly had so many scenarios in which I've simply cold-emailed someone via LinkedIn and voilà! I've gotten in touch. To make yourself searchable on LinkedIn, try and use searchable words in the "headline" of your bio. Even if your job title is super specific, keep it easy to find with common words that people may search. And don't forget to update your city, because recruiters will always look for new hires in the city they are already living.
4. Get Recommendations From Your Colleagues 
In the last few years, LinkedIn has added features to get recommendations from colleagues and have others rate your skills. I would highly recommend getting a few co-workers to write you recommendations, simply because it adds validity to the skills listed on your profile. Don't feel awkward about asking someone to do this for you. If you do good work for them, let them know you want to have that stamp on your resume forever!

5. Leave Out Any Personal Sh*t 
Update: LinkedIn isn't the platform to post your Tinder date stories, or to share that you're hungover AF from this week's trivia night. Keep your personal drama out of LinkedIn and keep it solely professional. This might mean avoiding posting on your newsfeed, or not liking articles irrelevant to your career path because allllllll that stuff can be seen by your potential future employer.
And there you have it. Even though you literally may have not kept any of your New Year's resolutions so far (ok, maybe that's just me…), you can be one step closer to your boss babe self. Do you have a LinkedIn profile? Comment below!
Images: Kyle Loftus / Unsplash; Giphy (2)
'Million Dollar Listing's Ryan Serhant Shares His Keys To Success
So, you wake up one day and realize you're not in college anymore and off daddy's bankroll—now what? You actually have to start your life and be a functioning member of society. That's f*cking terrifying. Jumping into the work world can seem super intimidating… because it is. But you're a badass betch—you just need to get your sh*t together. To help you, we had Ryan Serhant chat with us on our When's Happy Hour podcast. Here are his top tricks for being successful even when you don't know sh*t. And for more advice on how to be successful, pre-order our third book, When's Happy Hour?, out October 23rd.
Be Yourself
Okay so that sounds really cheesy and something you'd find on a freshman dorm wall, but like, this actually works in the context of selling products or yourself. Ryan notes that a lot of people like to wear the "salesman (or woman, it's 2018) mask", but that legit never works. Try and actually make a human connection by being your who you actually are (deep). Introduce yourself to the person, ask how they're doing, and compliment them (cause who doesn't like a compliment). Ryan always says, "No one likes to be sold, but everybody loves to go shopping with a friend." When was the last time you bought something from that creepy guy who stalked you around the shelves of Nordstrom's? Never. Be friendly and normal-ish, even if it kills you.
Have Confidence
Ryan is stunning, so he hardly ever feels insecure—but would you know when he was? Even if you wake up in the morning feeling like hot garbage, you can't let anyone know that. "Some people are just good at not showing —and those are the most attractive people because they don't give a sh*t," Ryan explains. Another sexy factor? Being smart. Ryan tells us, "Knowledge is the sexiest thing about anybody." Let me backtrack, though—make sure you're knowledgeable about your industry. Like, it's not going to help if you know a sh*t ton about how to roll a joint when you're working for an investment banking firm.
Do Your Research
Being smart also doesn't come from just sitting on your ass, drinking wine, and petting your dog (I wish). You have to actually put an effort in. Ryan says that's what can really get you ahead in your career: "you just have to do the work, which most people don't want to do." People in the industry for 10 years longer than you rely on their experience, which you clearly don't have, so you have to work twice as f*cking hard to show them up. Research everything you could possibly need to know about the product you're selling or place you're interviewing for. You never want to be stuck on a question or have to think about it. Your ability to be smart AF and whip out the facts faster than you whip out rosé on a Friday will make people trust you.

Learn To Network
Okay just seeing the word "network" makes me slightly vomit in my mouth. But you kind of have to suck it up and do it. Ryan assures us, though, it's not as scary as you think. His favorite method for reaching out to people is through social media (duh). "If there's a client or developer I want to meet, I don't just go through email. I follow them on Twitter or DM them through Instagram, or see what they're doing on Facebook," Ryan says. Once you've found someone you're interested in learning from, send them a nice message and keep it professional. Tell them you're a fan of their work, pat the ego. Offer to buy them coffee to ask them a few questions. They might be rich, but who doesn't love free sh*t? Point is­: kiss their ass and prove you're worth their time, bringing us to our next point…
Always Offer Something Of Value
If you're meeting with a potential client or boss or asking for a raise, make sure you have something to offer. Yeah, you can say you work hard, but that's like, what you're actually supposed to do. You're not meant to pass out on a Tuesday at your desk, Jennifer. Tell them how great you are at what you do and share your experiences, but keep it to strictly work experiences. A huge pet peeve of Ryan's is when someone tries to get their way with a sob story. Nobody f*cking cares. Negotiating by making it about yourself on diminishes the value of your work.
For more tips on how to f*cking kill it in the work world, listen to our When's Happy Hour podcast below!
And pre-order our book, conveniently also titled When's Happy Hour. For more of Ryan, check out his new show Sell It Like Serhant.
What Your New Year's Resolution Says About You
Ah, New Year's Eve, the universally appealing fuckboy. The other 364 days of the year, we all sit around agreeing that NYE is a trash holiday, guaranteed to let you down—but as the 31st approaches (or that fuckboy sends out a " u up?" text), we're suddenly, inexplicably dashing out to buy sequined dresses, eyes swimming with the vision of the perfect kiss at midnight. We've discussed how the "new year, new me" trend is utter bullshit, but there's something about getting to do January ALL OVER AGAIN that makes us feel like this time, it could actually be different. You definitely want 2018 to be different from 2017 in SOME way. Here's what your resolution, official or otherwise, says about you.

1. Lose Weight
The biggest thing this New Year's resolution says about you is that it's almost definitely not the first time you've made it. I, for example, made this resolution for a full decade before admitting to myself that it was the least effective weight loss strategy I'd ever tried. Basically, if you need the push of a new calendar year to make actual changes in your diet and exercise regimen, you probably weren't that motivated to begin with. And if you don't believe me, just ask the fitness industry, whose business model literally depends on you breaking this resolution before January ends. Also, you're probably in college and haven't yet realized that losing 10 pounds won't change your life like you think it will; at best, you'll just get a few more hate-glares from women on the street.

2. Save Money
Like weight loss, this kind of resolution is suspect if the only push for you to save money is the fact that there's now an "8" where there once was a "7." But feasibility aside, this goal likely means that you're scheming on some front—whether you're saving up for a house, looking to upgrade your wardrobe, or just trying to live a little less paycheck-to-paycheck in 2018. Either way (and IMO, regardless of how well you uphold it), this resolution means you respect yourself enough to have grown-up goals and rely on your hustling abilities to provide a better quality of life.

3. Get Married
If you're in a couple, this has probably been your goal for most of the past year, but your partner's not quite as keen on it as you are. But being the Type-A betch you are, you've known the age at which you want to get married and start breeding since you were six, and you're not going to let something silly like "financial concerns" or "not being that in love" slow you down. If you're single, you probably talk more about being single than most other things, and your (mostly married) friends' facial expressions have slowly morphed from "kind pity" to "my husband and I are going to laugh about you later." Basically, these resolutions make me sad because you're ultimately saying that you want someone to want to marry you—and that's not something you can "achieve."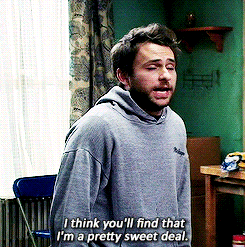 4. Travel To A New Place/Learn A Language
On the surface, your life probably looks totally together. You have a job and a 401k, your clothes usually don't have food stains, and your relationship status does not induce bi-weekly tears. BUT, deep down, you have a sense of being cosmically unfulfilled, and rather than do the work of seeking therapy being honest with yourself and figuring out why that is, you do what all basic betches do and decide that 10 days in Paris will renew your sense of adventure and zest for life. Ironically, you are probably the most likely to get married within a year because you're so determined to find yourself, and there's nothing guys like more than a girl who acts like she's not trolling for peen while going to European bars alone.

5. Advance Your Career
First of all, congratulations on having a career, or at least an idea of what you would like your career to be. Sadly, this type of resolution is usually preempted by getting laid off, working a job you hate for years on end, or being broken up with and deciding to "throw yourself into work." People who are well-established in positions where their only goal is to move up the corporate ladder traditionally understand that the first week of January does not function as a parade of junior executives marching into their supervisor's office to demand promotions, so making your New Year's resolution about your career means you're starting something from scratch or switching gears. Unlike other resolutions, what else this says about you depends on how well you actually uphold it: Vowing to do this and staying at your desk job another year means 2019's resolution will be "Travel to Greece," while successfully launching a new chapter of your professional life means you're really pretty spectacularly at the end of your rope in a way that launches weird, dramatic results. 2018 won't be your easiest year (and 2017 was definitely one of your hardest), but it could be your best.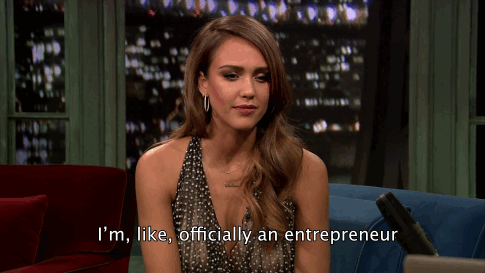 Honestly, the nicest thing you can do for yourself this New Year's is to take a leaf out of Facebook's book (anyone else get that cute "here's what happened in 2017" video this morning? Mine was ultimately depressing because I haven't regularly posted on Facebook since 2012, but I liked the impulse) and celebrate whatever good things happened this year, rather than immediately launching into everything else you want to change in 2018. They don't even have to be good things actually—just celebrate the THINGS. You did stuff! You got out of bed (presumably), you met at least one new person (it's okay if you hated that person), and you made it through one of the most cartoonishly, nightmarish years in American political history. You're a goddamn warrior, and your 2018 checklist can wait until at least February—which still leaves you five months to get that summer body.
What It's Really Like To Work In An Office All Summer
It's summer. You wake up in the morning and smoke weed immediately check your weather app to see it's going to be a very casual 95 degrees. Dope. You put on your shortest lil booty shorts and your cutest tank and head off to work – the office manager can deal with your violations of the dress code later. On your way in you snag the iciest ice coffee, snap a few selfies in the amazing natural light of summer, and wonder if your walk from the train to the office constitutes tanning. Then, disaster strikes. As soon as you step foot into your office building, you suddenly feel like you've gone from desert Sahara to Arctic tundra, and you have literally nothing to keep you warm except to heat off your laptop. You run upstairs to your office and immediately dig through your stash of coats, scarves, hats, and mittens. In a matter of seconds, you've gone from summer chic to full Eskimo, and you'll remain that way for the next 6 hours. When it's time for lunch, you'll have to take off your many, many layers just to make the trek to your favorite salad bar, and be ready to see your breath again as soon as you step back into the office. Why is every office building like this? Who keeps turning the AC to frozen? Is that permafrost on your desk?
We DK. But if you're familiar with this feeling, we do know that you're going to love our latest video. Check it out below: