How To Run Safely Outside Without Being A Jerk About It
Apparently, I had no idea what being "stir-crazy" actually meant until we entered this indefinite solitary confinement they call quarantine. Even as a proud introvert, it feels like the universe is shoving all the plans I've ever canceled in my face and screaming, "IS THIS WHAT YOU WANTED?" This is absolutely not what any of us wanted—as any introvert will tell you, part of the thrill is canceling plans. With no plans to cancel, this endless abyss of plans that could have been (canceled) feels like a discount version of Groundhog Day. Not only are we mourning the closures of our favorite restaurants, stores, and bars, but many of the activities that kept us sane are no longer an option. One of the most difficult aspects of my quarantine has been the closure of my gym, and not only because of the sense of community it provided. Physical activity has been one of the only things I've found in over a decade of pretty severe anxiety that actually helped keep it in check. According to the CDC, reduced anxiety isn't the only noticeable benefit of regular physical activity. Just 150 minutes of moderate-intensity exercise each week (that's like 7 episodes of Schitt's Creek which, realistically, you've done in one day) can improve both your blood pressure and cholesterol levels. Regular exercise can also reduce your risk of certain cancers and cardiovascular disease. So yeah, TL;DR, exercise is good for you and I'm sorry for all the times I pretended I had cramps to get out of gym in high school. 
During this time of incredible stress and uncertainty, the anxiety-reducing aspects of physical activity are more important than ever. Being trapped inside a small space with no end in sight is stressful, to say the least. Exercise is definitely helpful, and nothing makes me feel quite as calm as the aftermath of a heart-pounding sweat session. There are plenty of workouts that can be done from the comfort of your own home, but when running is your go-to, working out while quarantined can be a little more complicated (unless you have your own treadmill, you lucky b*tch).
At the beginning of quarantine I was running four miles a day ….. Now I'm proud because I did a single squat

— Donese (@donese22) July 9, 2020
It's SO tempting—outside is literally right there. You can see it and hear it screaming at you to lace up and get out there. So what's stopping you? If your neighborhood is anything like mine, you've seen countless people jog by, headphones in, totally oblivious to the fact that we're in the middle of a freaking pandemic. If they can do it, why not the rest of us? Well, because we both know we're smarter than that. Yes, it's tempting to squeeze in a quick 3-miler and be back inside before the coronavirus even has a chance to notice we left our bubble. Unfortunately, this isn't some high-risk game of tag and we really can't afford to take any chances. Here's the great news, though—experts say that it is fairly safe to run outside, as long as we take the proper precautions. Family Medicine Physician Doctor Mike Varshavski—or as he's known on Instagram, Dr. Mike—tells Betches that running "is considered a low to moderate-low risk activity based on the new chart put out by the Texas Medical Association" and notes that "throughout this pandemic, almost all shelter at home orders have continued to allow and encourage solo exercise like hiking, walking, and running."
So that's the good news! And as long as you follow these pretty easy guidelines, you can rest easy knowing that you put your safety and the safety of others first.
1. Jog Alone Or In Small Groups, But Make Sure You Maintain A Safe Distance
I get it, running with your best friend or your running group like you've done for years is a blast. However, just because you have been extremely cautious about protecting yourself from the coronavirus doesn't necessarily mean your running partners have done the same. Make sure whoever you're running with is also taking the proper precautions, and continue to practice social distancing even when running outside.  Dr. Mike tells Betches, "any time you are exposing yourself to other individuals, it raises the risk of catching the virus," reminding us, "those who look healthy can still be spreading COVID-19. If you have to go with a group (for safety reasons, perhaps), try and be with the smallest group possible."
Brian Labus, Ph.D., MPH, assistant professor in the School of Public Health at the University of Nevada Las Vegas told Runners World, "If you deem running with a small group is something you're comfortable with, you'll want to ensure that these few people have been properly careful over the past few months, same as if you're running with one other person. Additionally, your small group should run somewhere you know you won't come in close contact with others." 
Labus also emphasizes that if you live with someone in the at-risk age group (over 65) or someone who is immunocompromised, extra precautions are necessary, and running with a partner may not be the best idea. He explains, "There have been over 182,000 cases (as of June 10) and over 77,000 COVID-19 deaths (as of June 6) in those age 65 and over since February 1, according to provisional data from the CDC. It is safer to run solo until disease transmission is low in your community."
2. Bring A Mask With You When You Run
It's probably not necessary to wear a mask while you run outdoors (and realistically, it would be really tough to wear a mask during any exercise that leaves you gasping for air) as long as you maintain the proper distance between you and anyone you encounter outside. Indeed, Dr. Mike tells Betches that "a mask should not be worn while running as sweat will make the mask wet and create other problems." He advises, "The best protection is to wear the mask until you're ready to exercise, take it off, and stay at least six feet away from others as best as possible."
View this post on Instagram
That said, it's probably not a bad idea to bring a mask with you when you run just in case. You may end up lost and needing to grab an Uber back, you could desperately need to run into Walgreens for a drink of water, or you might end up running into your ex and needing a disguise. Point is, there are a lot of reasons you may need a mask when leaving your house, so make sure you have one with you at all times. 
Donald Milton, a professor of environmental health at the University of Maryland School of Public Health explained to the New York Times, "Outdoors is relatively safe, and masks would only be important if you are exercising in crowded areas or indoors in space shared with other people." According to Milton, as long as you're keeping your distance, you should be pretty fine running outside with your mask at the ready in case of an emergency.
3. Scope Out Your Street During Different Times Throughout The Day, Or Find A Different Street Altogether
Please withhold all "duh"s, because from what I've seen firsthand it apparently needs to be said—the easiest way to keep your distance when running outside is to run in a less crowded area. Now, this doesn't mean driving 38 miles to the middle of the forest to knock out your run. This honestly may be as simple as spending a few days looking out your window every hour or two to see how many people are out and about. Peak hours in your neighborhood may also vary between weekdays and weekends, so also take that into account when planning your run. Ideally, you want to find both a time when not too many people are out, and a place where you have plenty of "escape routes." This means not running next to a busy street that you can't cross if you see a group of people on the sidewalk. If you're running on a forest path, it means being able to step way off to the side if someone else is approaching (and, see #2, don't forget your mask in case this isn't an option). 
Dr. Benjamin D. Levine, a professor of internal medicine at UT Southwestern Medical Center and Texas Health Presbyterian Dallas, explained to NPR the importance of keeping an even greater distance when exercising outside. He advises, "The greater volume and rate of breathing that occurs during exercise has the risk of spreading droplets farther. I think it's reasonable based on the known changes in breathing during exercise."
I don't know how many times I've been out walking and out of absolutely nowhere, a jogger runs by me so close that I feel a small gust of potential plague-wind as they pass. This isn't okay, guys. First and foremost, if we can't be considerate to other people who have just as much of a right to use the sidewalk as we do, we shouldn't be out running in the first place.
That said, if you've been keeping an eye on your street and it really doesn't seem like there's much of a break in the constant stream of people passing by, check out some other side streets nearby. Chances are, within a mile or so of where you live, there are some quieter residential streets that will be far less congested. 
4. Make Sure That It's Actually Okay To Run Outside In Your Area
As we've discussed, it is more than tempting to grab your shoes and just GTFO. But even if you've thoroughly read through these important tips and feel confident in your ability to run outside safely, please hit pause for just a hot second. Because of the constantly evolving nature of how we're handling this pandemic, running outside without a mask may not even be allowed in your area. Make sure you're constantly checking mandates from your state health departments to ensure you're adhering to your area's current requirements. These mandates are changing fairly regularly in some areas, so it's a good idea to check them daily before your planned run. Your state will most likely have a dedicated coronavirus page with all of the latest information, from things like the number of confirmed cases to reopening guidelines.
Dr. Mike emphasizes, "Know that there is no such thing as absolute safety when outdoors. The guidelines of wearing a mask, physical distancing, and washing hands will certainly reduce risk but not eliminate it. Know what is an acceptable risk for you."
If you're still hyped up to go for an outdoor run, more power to you. Just remember the four M's, and you should be good to go. Maintain your distance, Mask (in your pocket/bra/around your neck/whatever), find tiMes of the day that are less crowded (ok that was a stretch, who cares), and Mandates (check your local mandates to see what rules are in place in your area). Happy running!
Images: Andrea Piacquadio / Pexels; donese22 / Twitter; notskinnybutnotfat, dietstartstomorrow / Instagram
Social Distance Stories: I Tried To Walk 10,000 Steps Without Leaving My Apartment
I've been social distancing since last Wednesday, when I've been working from home. I haven't been doing too bad: I work, chill, stalk people I don't like on Instagram for an amount of time my therapist considers "unhealthy", go on a run to get outside for a few minutes—all in all, not that different from my normal routine (on the rare occasions when I decide to lay low and not black out at brunch). However, as of late, going on runs outside has made me more anxious because every single f*cking person in my neighborhood is also out and about. Staying six feet away from a stranger at any given point is impossible. I tried it all: running in the morning. Running at night. Running in the middle of the afternoon. Same problem. So I decided to kick the social distancing up a notch and not leave my apartment, at all. (Also, to be real, I'm just lazy and don't love running to begin with.) The only problem? Getting enough exercise. I do workout videos, but I like measuring my activity in steps. So on Friday, I attempted to do the impossible: get 10,000 steps without leaving my apartment. Oh, I should mention, I live in New York City (pauses for collective gasp). Conveniently, my roommate and I had just measured our apartment, and it is about 600 square feet. Prognosis: not good. 
These are my stories.
9:17am: I begin my day with 251 steps. This is going to be hard.
9:36am: I have to write an article, ya know, do my job. This makes it hard to get up and move in any capacity.
10:20am: Decide to make scrambled eggs on a low heat because they take longer to cook that way. I first walk, then jog back and forth in my kitchen until they are cooked, scrambling occasionally. It works decently well: I'm up to 1,314 steps.

11:11am: Unlike every other day where I've been too lazy to get up to get more water once I finish mine, I'm going to the kitchen every 10 minutes. I've started making long loops around my apartment for no reason (going to the kitchen, heading all the way back into my room before going back to sit down at my desk). Current step count: 1,605. The goal is to get 1,000 steps per hour for 10 hours #math.
11:25am: I do suicides in my kitchen while waiting for my tea to warm up in the microwave (a minute and a half). Step count: 2,107. I am out of breath. My kitchen is maybe 10 feet long. Don't judge me.
12:20pm: I am quickly falling behind on my 1,000-steps-per-hour goal. I make more tea (I don't really want it, but it's an excuse to move some more). I do suicides in my hallway this time, which is a lot creakier than my kitchen and therefore more likely to piss off my downstairs neighbor, but my hallway is a lot longer than my kitchen. Still not good enough; I'm only at 2,300-ish steps. I run back and forth in the kitchen a few more times. Still not making a huge dent: 2,444.
12:26: I pace around my apartment a bunch more times. 2,535. I need to do something crazy to get up to 3,000. I've taken a poll on my Instagram story on whether or not walking in place counts; most people think it does. Still, that feels kind of like cheating to me, so I'll save it for a last resort.
1:10pm: I've tried to make as many unnecessary laps around my apartment as I can, but I'm still only at 2,874. Need to magically figure out a way to get 1,000 more steps in in the next 20 minutes so I can stay on track. Oh yeah, and do my job. That.
1:14pm: The downside of drinking so much water (to get more steps to the kitchen) is I'm peeing constantly. On the upside, this bitch will be hydrated af.
2:21pm: 3,231 steps. Gonna have to take drastic measures.
2:50pm: 3,371, but to be fair, I've been like, actually sitting at my desk doing work for a while.
3:01pm: Decide to call my internet company to ask them a question. (This will later prove to be a grave error.) But while I'm on hold with Spectrum, it is a good time to start pacing again. Downstairs neighbor must think I'm going through it.
3:10pm: Still on hold. Graduated from pacing to kitchen suicides. Step count: 4,143.
3:20pm: I give up on Spectrum. Nothing is that important.
3:30pm: I get an email that the fitness mat I had ordered a couple days ago says it's arrived. Time to put on sneakers and go downstairs the three flights to check—not touching any banisters. 
3:34pm: I consider running up and down my steps a few times, but ultimately, laziness wins out. 4,315. 
5:12pm: Currently at 4,819 which is almost half (for those of you who can't do basic math). The good news is I still haven't done my workout video yet, which should bring me very close to my goal. The bad news is that I have zero desire to move my body at all. Maybe after a snack the motivation will suddenly appear.
5:13pm: A King's Hawaiian sweet roll and peanut butter is a healthy snack, right?

5:55pm: Workout time. I'm debating between a 305 Fitness video (which they put up on Youtube after the daily live streams), which I know will get me to the goal, vs. Sweat440, which is my personal favorite and more HIIT/toning than straight cardio like 305. I low-key hate cardio. Plus, I can't booty pop or body roll, which makes up a significant part of 305's repertoire. What I'm saying, is, I can't dance!! Double plus, my downstairs neighbor is… shall we say… vocal… and all the jumping with 305 seems like a bad idea. I choose Sweat440.
6:35pm: I finish the workout, dripping in sweat—the studio lives up to its name, that's for sure. I check my step counter: 6,069. Welp. All that, and only like, 1,000 extra steps. I am basically giving up at this point.

10:18pm: Finishing a Netflix documentary before bed (it's true crime, why do I do this to myself) so I'm going to walk around my living room, but hitting the goal is not looking likely. Current count: 8,255. If I can get to 9,000 I'll feel accomplished. But now I have something to prove, so maybe I'll resort to walking in place.
10:27pm: No. I won't go down without a fight. Back to the kitchen it is, where I can put my laptop on the island and walk back and forth with minimal creaking.
10:45pm: Victory!

While it is possible to get 10,000 steps without stepping foot outside, it is not exactly easy and I had to get creative (read: a little loose with my definition of "walking"). It's not a bad alternative if conditions worsen and you really cannot go outside, but I would only do it again if I like, was once again motivated by the idea of doing something seemingly impossible. Otherwise, I'd just go about my normal indoor routine and disregard my step count. Or just go on a walk or jog outside as long as officials say that's safe. Stay safe, everybody!
Images: George Rudy / Shutterstock.com; Sara Levine (2); Giphy (2)
Is The Elliptical Worth It? An Investigation
If you go to the gym with any regularity (ok, stop bragging), you likely have a love-hate relationship with the elliptical. On the one hand, it's literally the easiest machine there. On the other hand, you kind of feel like a fake piece of sh*t because pop culture consistently references the elliptical as a non-workout. But as we've learned in 2019, the workout you're seeing all over Instagram is not necessarily the right one for you—and types of cardio you'd written off as a waste of time could actually be valuable (hello, walking on the treadmill!). So, is the elliptical actually worth it? Here are the results of my investigation.
Sidenote: Women of Twitter, please stop bragging about using the squat rack over the elliptical. You are giving the worst men in the world so much ammunition. Just use whatever machines make you happy.
I'm literally the only girl who uses the squat rack at snap… And the only one who isn't always on a freaking elliptical.

— Bailey Bowlin (@baileybowlin) April 30, 2013
If you're a girl and go to the squat rack instead of the elliptical you become 100x more attractive

— Nick Marquart (@NickMarquart) June 22, 2014
The Elliptical Feels Easier, But It's Not
The short answer is yes, the elliptical is worth it! Don't believe me? Good, I'm not a licensed professional! Y'all are learning. ISSA-certified fitness nutrition specialist and trainer Adam Rosante weighed in on this for Cosmo, and his ~professional~ opinion is that "all movement is good movement." The myth that elliptical machines are somehow worse for you than other cardio, he says, comes from the fact that it puts less pressure on your joints than running outside or using a treadmill. So the workout may feel less intense, but it's not—provided, of course, that you're putting in a good amount of effort.
Science Says It's As Good As A Treadmill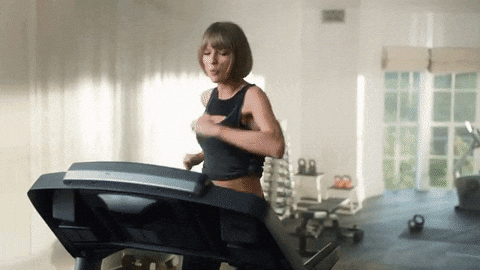 A 2010 study in The Journal of Strength & Conditioning Research (sounds like a great read) tested a group of people's oxygen consumption, energy expenditure, and heart rate while performing 15-minute exercise tests on a treadmill and elliptical. The study found that there was no difference in oxygen consumption or energy expenditure for treadmill vs. elliptical, and that heart rates were slightly higher across the board on the elliptical. The study concluded that for "cross training or noncompetition-specific exercise an elliptical device is an acceptable alternative to a treadmill." I'd pretty confidently describe all my exercising as noncompetition-specific, so I personally find this to be great news.
This Doctor Says It's Better Than A Treadmill
Next up, board-certified sports medicine specialist Dr. Edward Laskowski weighs in. He confirms that you can get an "effective aerobic workout" from either a treadmill or an elliptical machine, and suggests you let your personal fitness goals dictate which one you choose. For example, if you're training for a race, you will probably want to stick to running-based cardio. If you're not a masochist, though, the elliptical offers several distinct advantages. As Adam Rosante pointed out, it puts less pressure on your joints—which means it's a good choice if you suffer from pain in your knees, hips, or back. Your elliptical workout can also be customized to work different parts of your body, Dr. Laskowski points out: pedaling in reverse will activate your calves and hamstrings, while using the handles will activate your upper body.
Basically: on both machines you're getting out what you put in, but if you're not a professional runner and actually looking for a full-body workout (hello), the elliptical could be a good choice. Or, y'know, this:
Like just about any other exercise known to man, how you complete the exercise is the important thing. And when it comes to the elliptical, that means making sure your form is correct, adding an appropriate amount of resistance, and working in some interval training. The treadmill can also be totally useless if you don't push yourself on it—so can the rower, the squat rack, and even that $40 SoulCycle class. TBH, I think the elliptical has largely gotten such a bad rap due to the self-fulfilling prophecy: you don't think it's a hard workout, so you don't try hard on it. So tomorrow, I invite you to stride into the gym and go absolutely apesh*t on the nearest elliptical. If you still don't think it's an effective cardio workout, then I give you permission to sound off below.
Images: Giphy (1); @dylanhafer / Instagram; @NickMarquart, @baileybowlin / Twitter
Breaking Down The Different Types Of Cardio & Which Is Right For You
Fitness is so subjective. It's a personal journey that looks different for everybody. As a professional, all I can do is put out the best information I can that is scientifically backed. If it's anecdotal then I will tell you straight-up that I haven't been able to find scientific evidence supporting or negating a theory or claim. Not all information I put out will always support everybody's fitness regimen. So many of my articles (including the most recent one on running) have a poppin-ass comments section because everyone has their own way of working out. I will always write the truth about what works for me from MY own experiences and also as a professional, from being a part of other people's journeys. What works for me and my clients will not always work for everyone. I think the discussions being had are fantastic, and this is the biggest sign that people are finding what works for them and staying true to their own path. If my writing gets you considering ways to be healthier or sparking health-related conversations then I have achieved my purpose. However, if this article, and any of my other articles do not resonate with you, it doesn't mean I am saying what you're doing is wrong. Follow what your body tells you, first and foremost and forever.
With that said, let's talk about cardio. There are two sides to every story, just like the story of your Tinder date's last relationship's demise (if he said "she was crazy" she probably wasn't, FYI, she probably just caught him cheating and left). When it comes to cardio, some people love it, some people hate it. I'll let you figure it out for yourself.
Cardio is any activity that elevates your heart rate. So anything from pacing anxiously after sending a bold text to running after your Uber after the club closes technically counts as cardio. But let's break it down further into different TYPES of cardio.
Low Intensity Steady State Cardio
If you guys go on a cardio machine such as the treadmill or the elliptical or whatever else, you might see this chart that correlates your age with your current heart rate and that determines what kind of zone you're in (there's "fat burn" and "cardiovascular" zone). For a long, long time, people thought that to burn fat and lose weight you have to your ass in the fat burn zone for hours. The fat burn zone is not tiring for the average population (if you're healthy and don't have any disorders). That's like a chill walk around the neighborhood. Boredom and stalker-ish tendencies aside, you can do that for hours, right? You're not going to be out of breath or anything. Low intensity steady state cardio is basically the kind of cardio that you can do without too much effort, for a long time. And yeah you're in the "fat burn" zone because most of the calories is coming from fat metabolism, but you're only burning like, 200 calories in an hour. When new information came out the inaccuracies about the "fat burn" zone and about the benefits of HIIT or high intensity interval training, everyone jumped the LISS ship and now it seems like the only people every chill walking on a treadmill in the gym are somebody's grandparents.

So is LISS a complete waste of time?
Not exactly, not even for fitness experts that train constantly. LISS is so damn chill that you don't need any time to recover from it after. You can actually use it TO recover after a day of lifting heavy or strenuous work. It will still increase your circulation and get you feeling active, but not completely drain your energy reserves. LISS is perfect for beginners. The main goal for anyone starting their fitness journey is to GET MOVING in any way, shape or form. It is also great for anyone easing their way back from an injury or illness. Personally, I use LISS as a way to wake my body up on certain days. I usually work out pretty much right after I wake up, and sometimes your girl is not trying to jump into anything crazy right away. I'm still trying to get my life together. So I'll jump on a treadmill first, and start walking. I'll check my emails, check IG and Twitter, ignore any "wyd?" texts I got while I was asleep and then put on Schitt's Creek on Netflix on my phone. I'll progressively pull up the incline (remember, I'm not a beginner, so if adding incline makes this no longer something you can do for a full hour, it's no longer LISS) throughout the cardio session. Afterwards, I'm awake, my blood is flowing, I'll be ready to move on with my workout or with my day, depending on the schedule. Now, not every day will be LISS, and it doesn't have to be. If you're someone that does HIIT a lot and love it, you don't have to ditch it completely. LISS is just another tool you can use on days where you need or want a more gentle approach. It's effective in a different way and you're certainly not going to be huffing and puffing, so you might not FEEL dead but it's effective all the same. You don't always have to feel dead after a workout to for it to be effective. 
High Intensity Interval Training
This baby came in hot. Barry's Bootcamp, SoulCycle, Rise Nation, etc. are all designed around HIIT training, it's a very lucrative cardio approach.
While LISS you can do the whole time with no breaks, with HIIT breaks are a crucial part of the whole training because otherwise you might die the body requires oxygen. When you're sprinting on a treadmill or a bike, your body is quickly running out of oxygen, turning the state of your cells acidic (all that carbon dioxide, honey!) which is why you're out of breath. The work phase of HIIT shouldn't last more than 90 seconds, mainly because you shouldn't be physically able to. While LISS uses fat as its primary means of energy, HIIT is considered to be so high intensity that we're working with depleting your carbohydrate stores because carbohydrates provide quicker energy. Now, this doesn't mean you won't lose fat with HIIT. In fact, you're working so hard you're probably burning equal the number amounts of an hour long LISS session in half the time with HIIT. There is also something called EPOC or excess post-exercise oxygen consumption. When trainers tell you to do HIIT because you're burning calories for hours after you're done training, this is what they're talking about. It's the body's way of restoring the oxygen levels back to normal, and it requires calories to do so. EPOC is only activated during intense exercise—the duration of exercise doesn't matter so this isn't something that can ever be achieved with LISS.

Do You Ever NEED To Do Cardio?
It's the 21st century, you don't ever NEED to do anything. But you probably should. If you're lifting weights and doing circuit/HIIT training, LISS could be a good recovery tool for you. It's also a good jumping off point for beginners, so if you're trying to get a friend or family member started on working out you can have them join you on your LISS day. It's also such a great multi-tasking tool. You can do so much sh*t in the time you're walking on the treadmill, guys—reply to emails, call your girls or your mom and catch up, read the news. You can't multi-task while doing HIIT unless you're open to seriously injuring yourself. HIIT is so killer, it's great for amping and switching up your workout routine so you can continue to progress. It can be incorporated into your resistance training routine so you can do a little two-in-one situation. In fact, many people do cardio and don't even realize they're doing cardio with HIIT (but more on that a little later).
I've found the best way for me to do cardio is to combine LISS and HIIT. I'll do LISS (which is pretty much the traditional cardio… walking on the treadmill, using the elliptical, etc.) then add some HIIT fundamentals into the weights portion. According to science (and my experiences), the best results in exercise come from a combination of cardio and resistance training. I mentioned before in an article that without cardio I looked "puffy" so I make it a point now to do cardio. Some people will say this is super misleading and weights don't make you puffy.

Hear me out.
At that time, I was lifting heavy and slow for muscle growth. When your muscles grow, it is holding onto more glycogen stores (because it knows it needs it for the work, our bodies are incredibly smart) which holds onto water (should I write about this little phenomenon? Lmk in the comments!). That's why I got that "puffy" look. I also wasn't losing fat at the same rate I was building muscle, so it was double the puff. If all you do is lift heavy weights and never do "cardio" in your whole life, and you're not "puffy", I'm willing to bet that you're doing some sort of HIIT in your workouts. You're doing 3 sets of 30 seconds of jump squats? Are you doing battle rope intervals? You're doing cardio, baby. Welcome to the club, so happy to have you. 
Images: Clem Onojeghuo / Unsplash; Giphy (3)
I'm A Trainer And I Don't Run—Here's Why
I hate endurance running, and I know I'm not alone. If my clients come to me and tell me they hate running, I will never make them run. I am a strong believer in making fitness NOT torture, so I will never force clients to do something they absolutely have an aversion to. My own personal reasons for making running my absolute last choice (and I mean LAST, like this is if I was stuck on some desert island and all I had to work with was a track to work with. Actually, not even then, I would just do some sprint/walk intervals instead of running for straight 45 minutes) of cardiovascular activity go much further than just my own personal distaste for the sport. Here are some reasons why the only time you'll see me run is chasing after a 6'4 emotionally unavailable man.
1. Endurance Runners Have A Higher Chance Of Injury

I think running itself is so high impact in nature, that the prolonged impact on joints is bound to cause some kind of injury sooner or later. This particular systematic review shows runners can have up to 79% greater incidence of a lower extremity injury, with evidence suggesting that long distance running is a risk factor.
I mean, I'm not surprised. All it took for me was a single incidence of shin splint to reaffirm my faith in my non-running ways and say adios to pavement pounding forever. Currently, my cardio routine consists of the elliptical, walking on an incline (hill walks or hikes gives you the same benefit if you want to take this outside) or walking the stairs with nary an injury in sight!
2. Endurance Running Raises Cortisol Levels And Belly Fat Storage

Cortisol is the product of your body's response to prolonged stress. It is a hormone released by your adrenal glands, and because endurance running (and any other activity that is taxing on the body for a long period of time) is a stressor to the body, the body reacts to this by releasing cortisol.
Now, cortisol is not always a bad thing, but chronic elevated levels of cortisol can actually lead to storage of belly fat, which will end up being counterproductive if you're running to try to get in better shape.
Huge disclaimer here: this is not exclusive to running, as ANY type of exercise for too long will also cause this stress response. However, because running is an activity perceived by many (including yours truly) to be a very stressful form of exercise, and this stress response is most studied in runners.
3. Endurance Running Can Make You Lose Muscle Gains When Done Wrong

Okay. Let's get a little technical here, I'm going to bust out some kinesiology basics for you guys. Your body has different types of muscle fibers. They have different qualities, and they all actually end up looking different, because one is more prone to hypertrophy than the other. Different types of training will work and develop different types of fibers. Endurance activity such as long distance running will develop these leaner fibers that are fatigue resistant but have less power. Explosive activities, such as squatting, sprinting, or box jumping will developing these thicker fibers that are fatigue prone but are more powerful.
Now let's say you want to build a butt. When you run too much or too long, you're developing the leaner muscle fibers that aren't attributing to any muscle fiber size growth, which is key for muscle mass gaining. You're also depleting the energy stores in those muscles to be able to lift heavy enough to build muscle, because to gain mass in muscle, you need to reach that point of fatigue during lifts. So if you're already pre-fatiguing the muscle by training the leaner type of muscle fibers, there's nothing left in the gas tank for you to even train the fibers that contribute to size gains. Better options are instead of endurance running on flat ground, add some incline to the routine so that there's a natural resistance focused on your glutes, hamstrings and quads. If you want to add even more incline, then you don't necessarily have to even run. Try walking, and try focusing that tension on your glutes.
4. Running Might Make You Look Older

All current evidence I've been able to find on this has been anecdotal so I'm not saying this is a fact, but as someone who recently spent $250 on skincare at Sephora, I felt I should give it a mention anyway. There's something called "runner's face" where apparently the repeated running motion can actually cause your skin to sag and wrinkle prematurely. You mean I wasted all that money on La Mer's "miracle broth" bullsh*t just to run it off, literally, into the ground?! IT'S A COLD WORLD OUT HERE.
Like I said, though, I've dug around on the internet for any type of scientific evidence of this phenomenon, and I haven't found it. So while I mentioned it, take it with a grain of salt. Honestly, I think skin care should be a huge deal if running outside is a part of your routine because that's a lot of sun exposure. The hyper-pigmentation, Lord! Enough to stress me out! Please put on some sunscreen if you run outside.
I may sound like a huge hater, but please note: cardio is still an amazing component to an exercise routine. Just because I agreed to not make my clients (and you readers) run for miles, that doesn't mean I'm giving you a hall pass to skip the gym. I'm just saying there are better options to work with. I understand the appeal of running: you can kinda just zone out, it's free and you don't need any equipment, you can do it almost anywhere. But you could get in just as good a cardio session if you just walked the stairs. You could get in just as good a cardio session going on a hike. If you're limited to the gym you could get just as good a cardio session using any other machine that's less taxing on your joints. This article was meant to inform running haters that running isn't your only option for exercise and it shouldn't feel like it has to be. If you LOVE running and that's your steez, don't burn me at the stake. Do you and prosper! You have my full support, just make sure you are in a safe environment, especially if you're running outdoors, and make sure you taking proper precautions to avoid injuries.
Images: Seth Macey / Unsplash; Giphy (4)
3 Signs You Need A New Workout Routine
When you're already going to the trouble of working out, it can feel like unfathomable betrayal to hear that you should, in fact, be doing a completely different workout. Or at least, that's the logic I once used to justify doing nothing but yoga for six months, while slowly ceasing to fit into my pants. As someone who really wants to be fit but is decidedly not an athlete, I've spent a of time and energy on different gyms, classes, and even trainers and physical therapists over the years, trying to find the perfect workout that would turn me into a *fit person* once and for all. As all those professionals have explained to me repeatedly, not all workouts are created equal. What's more, switching up your workout routine has consistently proven to show better results. So, while I reluctantly follow this advice myself, here are my past trainers', physical therapists, and preferred internet authority's tips for knowing when it's time for a new workout routine.
1. You're Not Getting Sore Anymore
Sorry! But also, not really because you should know this. If a workout stops making you sore, it's not a sign that you have ascended to a new level of athleticism in which your muscles are no longer capable of strain. It does probably mean that you have strengthened the specific muscles involved in this particular workout (congrats!). But if you don't up the difficulty of the workout, or switch out the muscles you're working on, you won't keep seeing results. At best, you'll maintain the very specific strength you've gained. But even that isn't a guarantee, since you're continuing to do a workout that was appropriate (and difficult!) for you in a less fit state. Trainer Faheem Mujahid explains it as your body realizing "it doesn't need to expend as much energy anymore:" meaning you burn fewer calories, get less tired, and are less likely to feel sore. Time to level up, b*tch!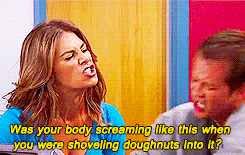 2. You're Getting *Too* Sore
The flip side of the whole soreness thing is that you have to be careful not to overdo it. There's a difference between it hurting when you laugh the day after an ab routine and needing to strap on a knee brace every time you leave the gym. Fitness instructor Trish DaCosta puts it plainly: "A reoccurring injury or too many injuries is often a sign we're doing too much of an exercise program." Pulled muscles, joint pain, or persistent aches are clear signs that your body needs a break. Injuries aside, extreme soreness—or persistent soreness in only a few, select places—also mean you should switch out your routine, or at least add some variety. Trainer Jessica Thiefels stresses the importance of making sure your body feels "balanced in strength," and adds that "working the same muscles, time and time again" is a bad idea. Muscles need rest periods in order to get stronger; so you're really just robbing yourself of #gainz if every day is focused on the same body part.
Obvs, if you're repeating the same workout over and over it's because you like it, and I get that it's tough to motivate yourself to make the switch. I once spent two weeks obsessed with barre and loving my life. Then I promptly re-pulled an old thigh injury, and my physical therapist at the time told me that barre was "the worst thing" I could do for my body.  The fact that I had just purchased both a "barre so hard" tank and a month-long barre studio membership apparently meant nothing to her. As much as I was dying to be a fancy barre girl, I had to accept that my body just wasn't built to benefit most from that particular workout.
Me to my useless barre studio membership: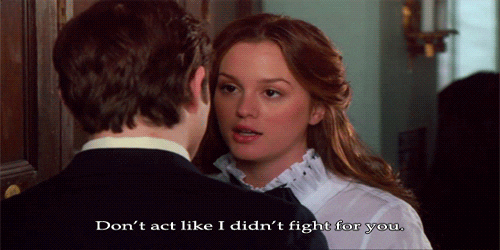 3. You're Not Getting The Results You Want
So, this goes back to my whole "only doing yoga" period in time—despite feeling like I was gaining weight, or at least sort of…spreading out. Before my yoga phase, I'd been getting most of my workouts in at the gym, where I lifted weights and ran intervals on the treadmill. Then, I moved to NYC and decided a gym was a luxury I could no longer afford. Even though I'd read countless times that yoga is not the most effective calorie-torching workout out there (particularly not when done for 15 minutes at a time in one's living room), I hated the idea that completing any workout wasn't enough for my stupid body. I felt more flexible and balanced for sure—but I felt like I was losing muscle, and my clothes weren't fitting as well.
The point here? Don't be like me! Yes, some exercise is better than no exercise at all. But that doesn't mean you can go on a jog and expect your triceps to be more defined after. DaCosta notes the importance of seeing "continued progress" from your workouts, which could come in any of the following forms: "more muscle definition, decreased body fat, more energy, stronger lifts, faster recovery times, weight loss, faster pace, etc." While yoga was pushing me on some of those fronts, it wasn't satisfying others. For a fully varied workout routine that pushes you on all these fronts, Mujahid recommends trying for a mix of "cardiovascular, strength, agility and flexibility sessions," making sure you're "hitting every muscle group" in a week's worth of workouts.
If that sounds totally unattainable to you (same girl), take some comfort in knowing a lot of these categories overlap. For example, a HIIT workout could be your lower body workout, and combines a cardiovascular and strength workout. Then you could work your upper body with yoga on alternate days, which would count as your agility and flexibility sessions. Throw in an ab day and you're done for the week. (And if that sounds like a month's worth of workouts to you, once again I say SAME GIRL. I'm just the messenger for what the pros are recommending.)
Me during my yoga phase:*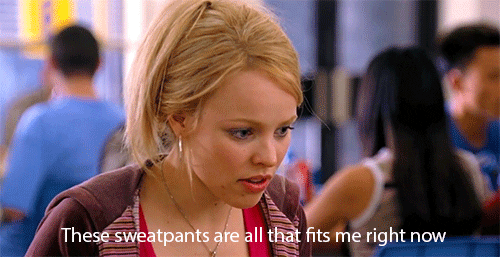 *To be clear, yoga absolutely can and does help people with all kinds of body goals. But my refusal to do any other workout meant I really hit a wall.
This article is not meant to shame anyone out of the workout routine that they're doing. Everyone who has broken a sweat (on purpose) in the past week: I am proud of you. But I also know firsthand how frustrating it can be to feel like you're making a huge effort and not getting anything for it. If anything, this article will hopefully inspire you to make a change and find the workout that leaves you sore, satisfied, and not feeling like you need a wheelchair. Everyone's body is different, and once you find the (healthily varied & not at all overwhelming) routine that works for you, working out will feel 1000% more worth it. I promise.
Images: Giphy (3); Pexels / bruce mars
Sex Positions That Count As Your Cardio For The Day
Let's get one thing straight before getting into this list: if you bang hard enough in any position, it's exercise. But, I get it. We've all had a time or two (or three) when our stamina is pushed to the limit. It's the moment you wish you went to the gym more so you could keep the sex going. (It's normal, it happens to everyone, and it's not a big deal.) Unfortunately, going to the gym requires… actually going to the gym. And who has time for that this winter? I can barely make it out of my bed to go to work. I'm not going to brave the elements just so I can work up a sweat when I can do that just fine in my own bed. So, here are sex positions that count as cardio and defs will make you hit the showers after (maybe for round two?).

This one sounds like some yoga sh*t, but trust me, you'll feel the burn. This is not for the weak—or uncoordinated. Basically, the guy sits cross-legged and the girl straddles him, and it somehow works. It takes a special couple to be able to coordinate their bounces perfectly to actually count this as having sex and not just like, sitting weirdly. My boyfriend and I cannot master this one, no matter how many times we've tried. But I can tell you that just attempting this position is a workout in itself. The guy can burn about 40 calories per half hour, while the girl can burn up to 100 calories.
This position is a killer workout for both partners, and I think we all know the mechanics of this one. For her, being on all fours works your abs and quads, getting that bikini body ready. For him, the faster he thrusts, the better the workout. According to The Cut, the girl can burn up to 118 calories in 30 minutes, while the guy can burn up to 211. (That's provided he can last for 30 minutes.) To put this in perspective, jogging at five miles per hour for 10 minutes can burn 91 calories. Moral of the story? Bang longer to burn more.
This one is your classic cowgirl position that we all some of us know and love, but with a twist. Instead of bending your knees, crouch on top of him. Doing so spikes the girl's calories burnt to about 120 to 170 calories. How many calories will the guy burn? Zero. True.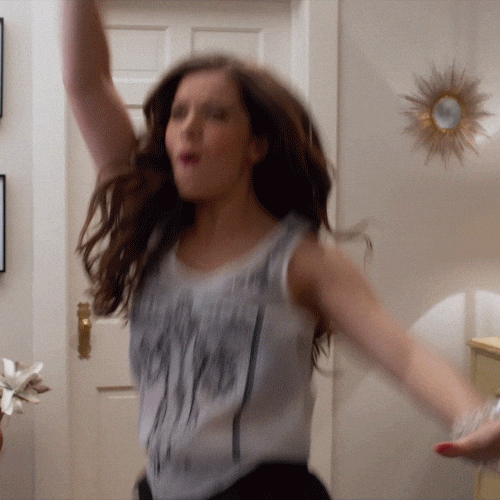 This one is a REAL workout and definitely one of the best sex positions that count as cardio. The girl can burn around 150 calories per half hour and the guy can burn up to 500 calories. Want to up the cardio level? Pick her up, man. I'm not gonna say that the larger you are, the more calories he can burn, but if you're five feet tall and a size zero, he's not burning that much. Just another reason to have that second piece of cake!
This one has the benefits of missionary position with some added results. In missionary, the girl can burn about 44 calories, while the guy can burn around 143 calories. But shoulder stand is basically the candlestick position you used to do as a kid in gymnastics. She'll be working her abs like crazy, so thank your childhood gymnast for the help. Bonus: this position will have him working his glutes, giving him buns of steel.
Just prop those legs up on his shoulders, and you'll be able to justify not going to the gym that day. Not only will the girl burn around 115 calories, but she'll also increase her flexibility. He'll burn about 130 calories, which is great.
But remember, no matter what position you do, stay safe, kids.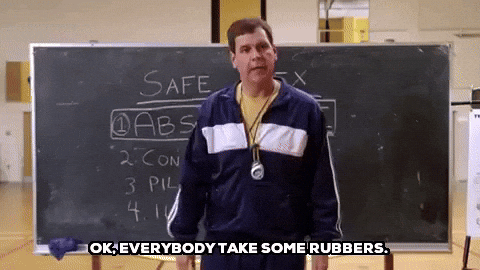 Images: Stokpic/Pexels; Giphy (3)
Easy Ways To Get Your Cardio In Without Stepping Foot In A Gym
The idea of getting sweaty, tired, and out of breath while not immediately losing three pounds is very offensive, especially when we're making an effort to do the whole gym thing. Don't put us down for cardio. However, you don't need to sweat it out amongst grunting jocks in the gym to hit your cardio goals. You don't even need to start waking up at 4am like the other psychopaths jogging around your neighborhood. Incorporating more cardio into your day can build muscle, burn fat, and lead you to a more toned and #blessed life, so walking, dancing, and even vacuuming are all great ways to seek the path of the Insta model. Here are some easy ways to incorporate cardio into your day.
1. Stairs
This is probs the easiest one to do for those of us working in soulless corporate buildings with multiple floors. According to scientists, you'll also burn more calories if you take one step at a time, so tell your boss it wasn't the Starbucks that made you late, it was your dedication to health and fitness.
2. Gossip While Walking Around The Block
Walking is good, but walking while your mouth is running is even better. If you're trying to get up and move around, walking for 15 minutes can burn about 66 calories, but walking while talking burns more since you're taking more breath to multitask and rip apart Janet's horrendous outfit. Sh*t, you could even become a real boss b*tch and host walking meetings to see who the most athletic person in your department is.

3. Hit The Clerb
Gross, but it's a great workout. If you aren't slamming 1,000 calorie piña coladas for four hours and are, instead, sticking to vodka sodas or just, like, water (EW), going to the club and dancing is a great way to do cardio without actually thinking about the fact that you're doing cardio. Dancing for 30 minutes can burn as much as 150 calories. So, it may be worth it to deal with douchebags and frat bros trying to hit on you in a dark, loud room instead of a brightly lit, upsettingly quiet, and sweaty room.
4. Jump Rope
Hearken back to the olden times in PE class when jumping rope was for cool kids and your lame ass couldn't keep up. Regain your school-age confidence and buy a jump rope for incredibly easy cardio you can do in your office or in front of the TV at home. Jumping rope works your legs, improves overall conditioning, and is obvi a great way to incorporate cardio into your life without having to step foot in a gym.

5. Go Shopping
Sounds cray, is true. Carrying a lightly loaded basket of clothes or groceries for only five minutes will burn 44 calories, according to Greatist. That sounds like a great excuse to hit up Target on my lunch break, buy a dress, AND get some food shopping done. This must be what adulthood feels like.
6. Vacuum
If you're a slob and need to clean your house or apartment, you can kill two pounds birds with one stone. About 30 minutes of housework—i.e. dusting, vacuuming, and wiping down surfaces—can add up to about 98 calories. That's like, one vodka soda or two Oreos. Obviously, you need to be going pretty hard on the vacuuming or dusting for it to be cardio levels, but just blast some Cardi B and rage clean until you feel yourself working up a sweat.

7. Park In The Back
Next time you're heading anywhere (work, school, Target, the clerb), park as far off as you can (within reason and without putting yourself in some kind of danger). You'll get a little extra distance in your day and may even work yourself up to cardio if you're dealing with hills. If you're really in the mood to up the ante, ride your bike to your destination or walk the whole way if you're doing that city living thing.
Images: Lindsay Henwood / Unspash; Giphy (3)