Mercury Retrograde Isn't The Only Retrograde You Should Worry About
What looks and sounds like Mercury retrograde, but brings more drama and promises to solely wreak havoc in your closest relationships? Venus retrograde! That's right, Venus, the planet of love, affection, harmony and values, stations retrograde on December 19 and will task us with sorting through unaddressed issues in our partnerships. This particular Venus retrograde happens to take place in serious-as-all-hell Capricorn, and the retrograde period lasts until January 29, 2022. During this retrograde cycle, Venus will make an intense contact with Pluto, a planet that represents destruction, death, the taboo, transformation, and rebirth. If it sounds intense af, that's because there really isn't an easy way to sugarcoat this celestial meetup–it will pack a punch.
It's important to remember that retrograde periods really aren't meant to instill fear or ruin our holiday season with a text from an ex, they offer us a chance to work through past issues, realign, and move forward with a more sustainable approach. Venus will meet with Pluto on December 25 (happy holidays, right?) and again on March 1. When these two planets align, themes of jealousy, manipulation, power struggles, and obsession bubble to the surface. Still stalking your ex with your finsta account? It's time to quit it. Let's take a look at how Venus retrograde will affect your zodiac sign.
Aries

Are you tired of feeling like others are meddling in your relationship? Venus retrograde is activating a part of your chart that asks you to think deeper about how you are perceived by others and how you want to be perceived. You may feel pressure from people who are constantly offering their, ahem, "insight" and "advice" about your relationship. It's time to break free of any people-pleasing patterns and release the need for approval from others.
Taurus

Learning from one another is one of the greatest gifts of partnership. Your Venus retrograde is more of a mental journey. Have you been standing a little too firmly in your beliefs and resisting other's perspectives? You may find that it's time to release the need to control conversations and let go of your dogmatic nature. Or perhaps it's your partner who needs to be right all the time. Allowing for some humility and an open mind to learn from one another will make for a more solid foundation. 
Gemini

You like to keep it light and let most of your painful issues marinate under the rug. This Venus retrograde, if you've been avoiding intimacy and letting someone in, it's time to make an uncomfortable change. Sharing your past trauma within a trusted partner where you feel safe is necessary for your growth. It can't all be about Real Housewives of Beverley Hills this or Selling Sunset that. The more you avoid plunging into the depths of your psyche and past, the more it will harm your closest relationships.
Cancer

There's no way around it—shit's hitting the fan and your exes are knocking at your proverbial door, sliding into your literal DMs. This Venus retrograde lights up the area of your chart that represents committed partnerships. People from your past may resurface for a final showdown or "closure" conversation. If you're in a healthy and steady relationship, this could also be a period where your partner may be experiencing a challenging situation and need a little more of your time and support.
Leo

How has your work been affecting your romantic connections? This Venus retrograde reminds you to consider your values when it comes to work/life balance. If you've been focusing too much on work and neglecting quality time with your partner or romantic interest, you're overdue for a reset. It's time to consider how you spend your time and how that affects your closest relationships. It's not all about you, Leo!
Virgo

Calling all situationships! If you've found yourself really connecting with someone but are craving some labels, this could be the time when you can't keep it to yourself any more. It's time to establish are we or aren't we? How does this connection serve you and how does it harm you? This is a time where lovers from the past may also show up to make this emotionally heightened time that much more messy.
Libra

Are you ready for the next step? You may be considering moving in with your partner or bringing them home for the holidays to meet some family. This Venus retrograde will have you contemplating the pros and cons of these decisions. Is this someone with long-term potential or are they just another tryst passing on by? Don't be afraid to ask yourself the tough questions before agreeing to take any next steps. It's likely there are some issues to be sorted through first.
Scorpio

Communication, or the lack of communication, takes center stage for you this Venus retrograde. What are you not saying that you deserve to speak up about? How does the way you communicate affect your partner? Communication styles vary, and it's important to consider how you and your partner's styles differ. Finding a healthy medium and confronting how certain words or tones actually hurt our feelings are all important conversations to have in a healthy partnership.
Sagittarius

Our values make up who we are, and you are one zodiac sign that wears them on your sleeve. This Venus retrograde asks you to take a closer look at your values and compare them to either your partner, or someone you're dating or hoping to date in the future. What qualities really matter to you in partnership? What can you let go and what are your dealbreakers? If you've been avoiding an awkward conversation about something that really matters to you, it's time to bring it up. No more Miss Cool Girl.
Capricorn

This is your cosmic reset—it's time to move forward in a new capacity. This Venus retrograde is happening in your sign, tasking you with shedding layers of yourself from the past that no longer serve you. How do you want to live? What are your priorities? How do you want others to see you? How do you want to spend your time? This season is all about reconnecting with yourself. You are the priority right now in all of your relationships. Make sure you're standing up for your needs.
Aquarius

What are some limiting beliefs and self-destructive behaviors that have been sabotaging your love life? (Yes, getting drunk and texting your ex counts.) This Venus retrograde is here to ask you to hold yourself accountable. Well, well, well, if it isn't the consequences of your own actions. What can you release in order to let go of patterns that only cause pain over and over again? It's time to plunge into your subconscious and do the hard work that you've been avoiding. Your partner and/or future relationships will be grateful for this increased self-awareness. 
Pisces

You have a large network of people who love you, like, a lot. Venus retrograde focuses on the area of your chart that holds friendships and networking. You may find that you meet a future lover through a friend, or perhaps you've been friendzoning someone with quality potential for fear of how effortless that relationship could be. Reinvest in your friendships and ask yourself if you're feeling aligned within those relationships, as well.
Images: Gary Radler Photography / Stocksy.com; Giphy (12)
It's Capricorn Season: Your Weekly Horoscopes for December 17-21
Friday, December 21 is the official start of winter, but it's also the beginning of Capricorn season. Don't be surprised if you start feeling less holly jolly and more get-to-work-y. Capricorns are known for practicality, ambition, and wisdom. They can also be pessimistic, cautious, and stubborn. Watch a Hallmark Christmas movie, go look at some pretty lights and watch somebody fall on their ass while ice skating. That will keep your sprits bright for sure. Here are your weekly horoscopes for December 17-21:
Aries
The Sun is at the top of your chart starting this week, casting you in a favorable light to all the important people in your life. Bosses will want to give you bigger holiday bonuses. The bartender will give you stronger pours. Be on guard for frenemies, though. Your good luck is likely to bring out the haters. If you feel the bad vibes, move the eff on.
Taurus
The travel bug bites you when the sun changes signs at the end of the week. This is great if you have holiday vacation plans to somewhere tropic, exotic, and Instagrammable. This is not so great if your plans are traveling to some frigid wasteland like Cleveland for your family's Christmas. I guess you need to make the best of any situation and really come up with some creative captions to keep that like count high.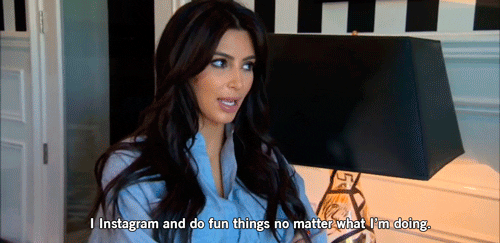 Gemini
Passion is the name of the game for you in the next four weeks. Whether you're getting hot and heavy between the sheets, completing a project at work you really enjoy, or doing some volunteering for a cause you actually care about, your efforts will be blessed. As for things you don't enjoy, don't even bother. It's not worth serving Christmas dinners to the less fortunate if you're going to be a grinch the whole time. They really don't need that kind of negativity in their lives.
Cancer
The Sun changes signs at the end of the week, moving directly opposite your sign. The Sun, which serves as your energy source, being so far away means you'll need more rest and sleep. This can also make you a little down on yourself and critical. Instead of calling yourself fat and lazy, think of this as a time where you can focus on self improvement. I mean, after the holidays of course. And probably in February when the New Year's resolutioners have lost their motivation. So, yeah, enjoy your nap. You've got like, two months before you have to go back to the gym.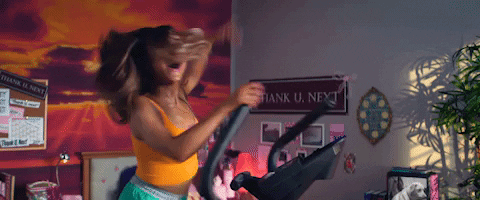 Leo
Leos are practically made for the holiday season. All the sparkles and lights and attention and glitz are right up your alley. Still, you have a lot to do and are running out of time to do it. Channel your inner Santa and work on organization. Make some lists and check them twice. Get all your sh*t done with time to spare so you have more time to party and get gifts and free alcohol from other people.
Virgo
As a sign of service, all of the holiday charity and donations and bell ringing are right up your alley. Of course, the attention and accolades for your efforts are nice, but that's not why you do it. Since you're being so good to others right now, you deserve to be a little naughty for yourself. Hook up with a hottie. Drink the full-fat eggnog. And buy yourself something nice. You earned it.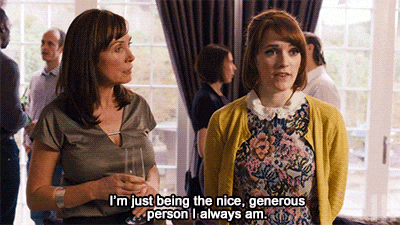 Libra
The Sun changing signs this week gives you more opportunities to do what you do best: socialize. Of course, when they weather is beyond frightful, it's actually okay to stay in. I mean, don't stay in by yourself like a recluse. Instead, make the party come to you. Sure, you might have to clean your bathroom and hide your valuables. But the drinks are cheaper and you don't have to worry about whether or not you need to bring a coat.
Scorpio
The Sun moves to Capricorn this week. That's nice. What really matters to you is that Venus is in your sign, making you feel romantic, loved, and beautiful. Sure, you need to do some shopping for other people, but it's actually the best time of year to buy clothes for yourself. You'll find things that fit you perfectly and you'll have the discernment from Capricorn to know whether you'll wear it more than once.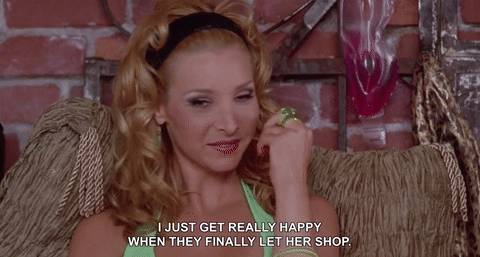 Sagittarius
You're in the business of being good at business. Whether it's scoring a big deal at work, negotiating what you and your boyfriend watch on Netflix, or talking your landlord out of the late fee on rent, things are really going to go your way. You also get a helping hand from chatty Mercury. Just beware, Mercury can make you a little too talkative. Don't give a way all your secrets—it's hard to keep the upper hand that way.
Capricorn
Happy Birthday, Capricorn! Sure, you kind of get screwed by having a birthday so close to the major holidays, but the good luck the Sun brings to your sign will make up for that… sort of. Use any time off you have in the coming weeks to recharge for your personal year ahead. Pamper yourself with R & R and getting rid of negative energy. Delete numbers of people who bring you down and when they text you, say your iPhone backup failed or something.

Aquarius
The Sun is in hiding in your chart starting this Friday. This is the time you need to use to refocus your goals for the year ahead. Do you want to stay single for a full year? Make it a goal to avoid all f*ckboys and resist downloading dating apps. Do you want a job you don't hate? Make a goal to go back to school or, like, get a resume that isn't totally embarrassing. They new year is all about you, and this is the time to figure out what that looks like.
Pisces
Your popularity increases over the next four weeks with the Sun in Capricorn. Borrow some of that Capricorn discernment when deciding who to spend your time with. Like, don't spend all your time off with a guy you just met in order to have him ghost in January. Don't accept party invites from people who you don't actually even like. Your time is your most valuable resource and all that good stuff.

Images: Giphy (6)