Is Your State Voting To Legalize Weed?
The 2020 election is approaching quicker than I feel comfortable with, and if you're living in one of a handful of states, one of the many issues on the ballot may be if you can light up legally. Weed, I'm talking about weed. Already, 33 states and the District of Columbia allow marijuana for medicinal use, and 11 of these states (including D.C.) have also legalized marijuana for recreational use. Coming up on November 3rd, five more states will vote on whether not to legalize recreational cannabis and to allow it for medicinal use. As of now, the polls indicate that this measure will pass in these five states below, but here's everything you need to know about which states are voting to legalize weed this cycle.
Arizona
Since 2011, medicinal cannabis has been legalized in Arizona, but now they are looking to see if it will be legalized recreationally. I mean, nine years later you would think this would get passed by now! If this goes through, The Smart and Safe Arizona Act will legalize the use of cannabis for adults, and residents will be allowed to have up to one ounce of cannabis and five grams of THC concentrate, AND grow up to six cannabis plants in their household. Back in 2016, the polls were 51-48, and recently 62% of Arizonians support legalization. If you ask us, the polls are looking pretty good!
Mississippi
Being one of the most conservative states in the country, Mississippi is looking to legalize medicinal use. This seems like a long shot, but it looks like the polls are doing well. According to the state, Initiative 65 will allow cannabis to be prescribed to treat many medical conditions. The polls now show that 81% of residents are supporting this, so we're thinking it's going to pass. This support is probably bolstered by the fact that not only are there medical benefits, but apparently there are also economic benefits!
Montana
Montana voters accepted medicinal cannabis back in 2004, but now we are going to see if it will be approved for recreational use. The deets on this, according to Montana I-190, would be to permit selling and possessing for adult use. Residents would be allowed to have up to four cannabis plants and up to four seedlings in their homes. While some of the polls are pointing to a yes vote, a recent poll from Montana State University found that only 49% of voters support the recreational legalization—only time will tell.
New Jersey
New Jersey will be looking into recreational use, as it has already been approved for medicinal use since 2010. If it's approved, the New Jersey Public Question 1 will legalize the sale and possession of cannabis for adults (21 and over). Even though this measure failed to pass in 2018, it's looking like it'll pass this time around since recent polling has found that 65% of voters are in favor, while just 29% are opposed. Second time's the charm..?
South Dakota
This state in particular is looking to approve cannabis for both medicinal and recreational purposes. According to a poll released back in September, a majority of voters support both measures. The ballot will have two legalization measures: the South Dakota Initiated Measure 26 will allow doctors to prescribe cannabis to patients for many conditions and will also allow recreational use for adults. It'll be interesting to see how this one unfolds!
As more people continue to vote in the coming days, we will see which of these states will pass on legalizing weed. So on November 3rd, we will be finding out which states will be weed-free AND who our president will be for the next four years…yikes!
Images: ImagePixel / Shutterstock.com
House Members Just Approved A Marijuana Decriminalization Bill
I have some good news and some bad news. What, did you think you were going to get solely good news in the year of our Lord 2019?! Think again. The good news is that the House Judiciary Committee just approved a bill that could lead to the decriminalization of marijuana. The bad news is it still has a long road ahead in order to become law. The worse news is the fact that there are still narcs who think weed should be illegal.
On Wednesday the House Judiciary Committee voted 24-10 to approve Marijuana Opportunity Reinvestment and Expungement Act, or MORE, which would remove marijuana from the federal list of controlled substances. The bill would also require federal courts to expunge convictions for marijuana offenses and authorize a 5 percent tax on marijuana sales. Not to be dramatic, but this is one of the sexiest bills I have ever heard of.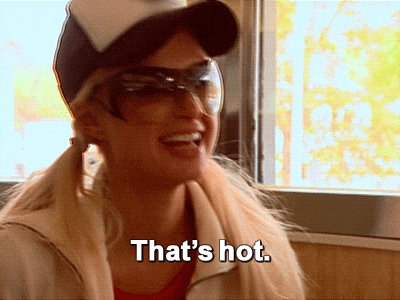 This rules, but as I said before, there is still a long road ahead. The House Judiciary Committee is the only committee that has even voted on the bill, and it's not even a guarantee that the House would vote to pass it. Democrats are pretty divided on how to go about the decriminalization of marijuana, and some aren't even for it.
Just to regroup here, the decriminalization of marijuana would have many benefits. First of all, the epidemic of mass incarceration is strongly supported by locking people — mainly black men — up for non-violent drug offense such as possession of marijuana. There are people in prison for having weed on them — an offense I, and probably you, have made countless times and gotten off scot-free. This has to stop. Also, marijuana has health benefits AND is good for the economy. The list goes on and on.
Legalize weed

— Alise Morales (@AliseNavidad) November 15, 2019
Here's to hoping lawmakers wake the f*ck up and pass the bill. In the meantime, read up about the argument for decriminalization/legalization of all drugs in a piece we wrote here.
Images: Giphy (1), Twitter (1)