Mars Is In Retrograde: Here Are Your Weekly Horoscopes For June 25-29
Mars enters Retrograde this week and it's like, almost as bad as Mercury in Retrograde for some. Mars is fiery, passionate, horny, driven, and emotional. Basically, Mars is Olivia Pope when she's yelling at the President for being a dumbass. You might feel like you're under a lot of pressure this week, but it's nothing a lot (and I mean a lot) of alcohol cant fix. Here are your weekly horoscopes for June 25-29: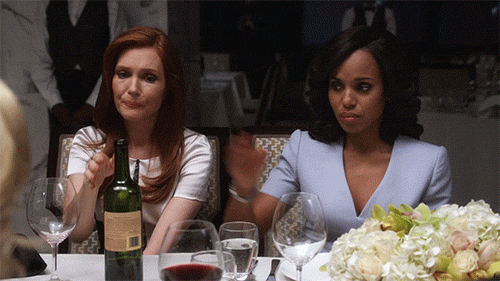 Aries
Romantic Venus teams up with indulgent Jupiter this week to bring out all your worst habits when it comes to romance. Do your best to keep yourself in check, but don't be surprised if you drunk dial, text an ex, hook up with a fuckboy, or fight with your boyfriend for no reason. Basically, it's like Russian roulette of you misbehaving with matters of the heart.
Taurus
The power Mars has over you is intense, since the retrograde is happening at the top of your chart. This makes you hot and cold to your power and desires. One minute, you'll be super confident, killing the game. The next, you could be second-guessing every choice you've ever made. Make a decision and stick with it. Anyone who questions your authority, including yourself, can fuck right off.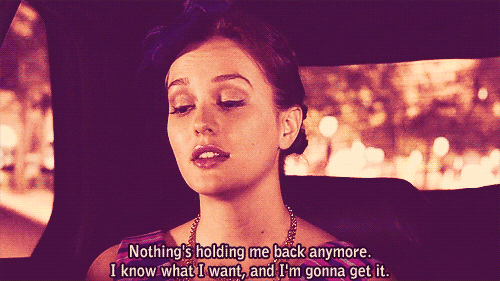 Gemini
You're tempted to commit to more than you can handle this week. Sure, signing up for a bunch of workout classes, volunteer shit, and social activities sounds really good at the moment. Keep in mind that your favorite thing to do is watch Queer Eye on your couch before you go and over-extend yourself and your willpower.
Cancer
The power of Scorpio in your sign will add an air of mystery to your life this week. Be cautious of overposting and geotagging. It's best if some people are left in the dark about your whereabouts. If you happen to end up in the bed of the guy you met on Hinge last week for the fourth night in a row, that's nobody's business but your own. And his.

Leo
With Mars opposite your sign, you're bound to have some arguments with friends, lovers, roommates, and family members. I'm sorry, betch. That's just the way it is. You can be grumpy, bitchy, and generally intolerable, or you can internalize some Southern charm and learn to say, "Bless your heart" instead of "Fuck you" to the people who cross you. Your pick.
Virgo
The Jupiter-Venus face-off in your house of communication has you walking the fine line between connecting and oversharing with others. Your desire to spill the tea comes from you wanting to gain favor with someone. Be cautious about what you say. You could end up looking like a gossip and a try-hard if you don't use your best judgment when running your mouth.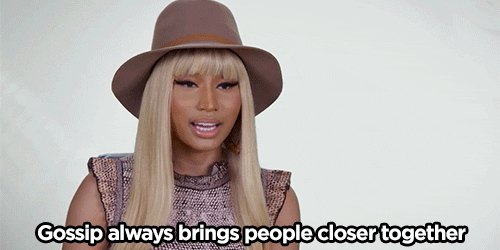 Libra
You might feel a little bit of continued tension with your bank account this week. Mars makes you kind of antsy about your finances, while Venus in your social sector continues to make you popular. You'll want to socialize to relax, but the cost of going out will stress you out even more. It's basically, like, the worst kind of Catch-22.
Scorpio
The Moon in your sign at the start of the week will make you more moody than usual. I mean, you're a Scorpio so you're generally a little unpredictable, but this week you'll kick it up a notch with the mood swings. Prepare your loved ones. Apologize in advance for the things you say when you are hungry, tired, or horny.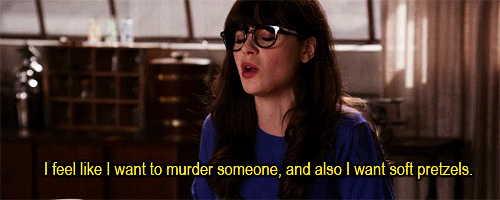 Sagittarius
This week, your inner dreamer comes out. Jupiter makes you optimistic while Mars motivates you to work hard towards your goals. While Mars is making a lot of the other signs moody af, it goes relatively easy on you. You might miss out on some summer fun while you're putting in the work, but you can make up for that in the future when you're rich af and can afford to throw way better parties.
Capricorn
The week is a little confusing for you when it comes to friendships. The Moon in Scorpio draws you to connect on a deep ride-or-die level with someone. But the Venus-Jupiter combo in your friendship zone could make your expectations over-the-top. The best thing to do is just be realistic about where you stand with people. Not everyone needs to be your best friend, k?

Aquarius
This summer is off to a good start with fiery Mars in your sign. Mars will boost your energy and confidence. Just be forewarned: while Mars is in retrograde, it can do you dirty. You might throw yourself into the deep end just to realize you're in over your head when Mars changes signs again. Enjoy that energy and confidence, but don't let things get too out of hand.
Pisces
Mars' retrograde takes place in a hidden part of your chart. This means what's going on in reality will be at odds with your subconscious. You might be at a party surrounded by friends and all of a sudden feel lonely. You might be winning awards and earning professional accolades and still feel like you're failing. Yeah, that's heavy shit. Deep breaths, exercise, close friends, and booze will always get you through. This too shall pass and all that good shit, ya know?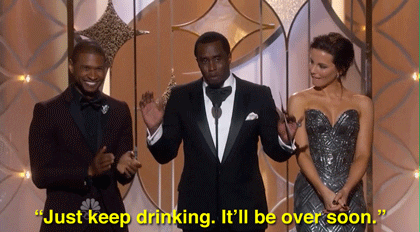 Images: Giphy (6)
Everyone Is Crabby; It's Not Just You: Your Weekly Horoscopes for June 18-22
The Sun moves into Cancer this week, so, like, Happy birthday to all the Cancer betches out there. True to Cancer's mascot, the crab, the focus of attention on this sign can make everyone else a little emotional and, um, crabby. On the other hand, Cancers are nurturing, caring and humorous. Yeah, let's just  say everyone is going to be a little all over the place this week. Here are your weekly horoscopes for June 18-22.
Aries
Neptune is starting a retrograde in your subconscious realm starting Monday. This means your intuition will be at an all-time high for the next few weeks. You might feel a little psychic. Instead of being able to tell when it's already raining, you'll be able to tell when your friend is about ready to text a fuckboy she swore she'd never speak to again.
Taurus
You need to avoid needy or negative people in the week ahead. As a Taurus, it's easy for you to take in strays. That applies to both pets and people. Unlike sweet, helpless animals, people can have ulterior motives for wanting your attention and affection. If an acquaintance suddenly wants to be your bff, be prepared for them to ask something big of you. Don't be afraid to say "fuck no" to their request.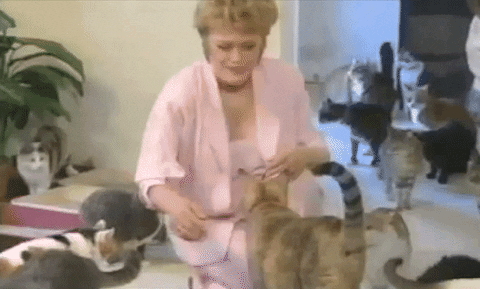 Gemini
The Sun moves into your money house this week. This will not only attract the dollar bills to you (cha-ching!), but it will also cause you to reexamine your values and where you spend your money. So if you value tequila shots and one-piece swimsuits, I say you're probably spending your money in the right place.
Cancer
The Sun in your sign this week gives you energy, makes you hotter, and puts everyone's attention on you. What more could you ask for? Like some super hero guy's uncle once said: With great power comes great responsibility. Use your status for good and not evil. So, like, when guys start buying you drinks, hand them out to your friends so you can all drink for free!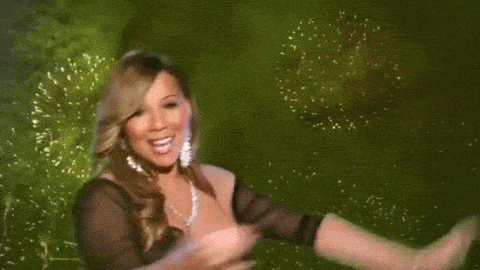 Leo
As the Sun enters Cancer this week, it enters the hidden part of your chart. This is the time to rest up and recuperate so that next month you can celebrate in style. This is also a great time for you to look at your life choices and set goals for where you'd like to see yourself in a year, and, yes, walking the Victoria's Secret Fashion Show is an acceptable goal. Dream big, betch.
Virgo
Neptune enters retrograde in your partnership zone this week. Get ready for, like, a lot of feeling about your relationship status. You'll be more in touch with the emotions of people around you and likely to internalize how they're feeling. If you notice your mood sucks and you feel shitty all the time, take a look at who you're spending your time with and see if it's their attitude you're taking on.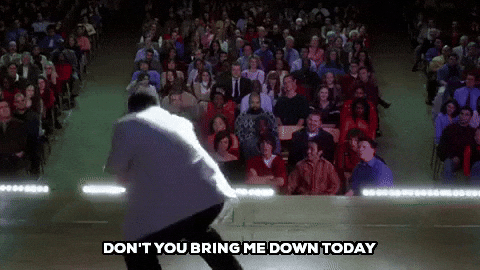 Libra
The Sun is at the top of your chart starting this week. Get ready for a month of attention. Your tweets and Instagram posts will get more likes, you'll get more matches on Hinge, your friends will wait for your response in the group chat to continue to the convo. Those things are great, but your boss could also be paying more attention, so, like, maybe hold off on the two hour lunches and excessive personal calls.
Scorpio
To start the week, the Moon is chilling in your fame sector while the Sun is in your house of secrets. There may be a lot of eyes on you, but you're not willing to give anything away. There's noting wrong with playing coy this week. You might even want to cut down on your social media posts so you can leave them all wanting more.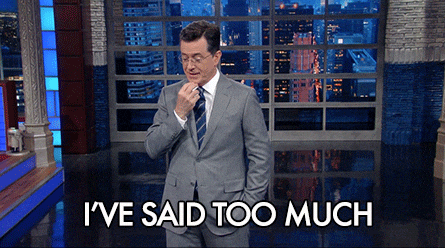 Sagittarius
Neptune in retrograde affects your home and family. Be prepared for some blowups between siblings and parents. Likewise, it's possible you could get into it with your roommates. I mean, how many times do you have to tell someone to not borrow your sweaters without asking and to quit eating all your fucking granola bars?! C'mon now.
Capricorn
The Moon is in your house of determination to start the week. You've had your eyes on the prize for a while, and this is the week to make moves. If you're not working for a goal, maybe it's time you pick one to reach for. Remember, goals need to be quantitative and attainable. So, no, getting hot and successful won't cut it. Losing three pounds and getting a raise will, though.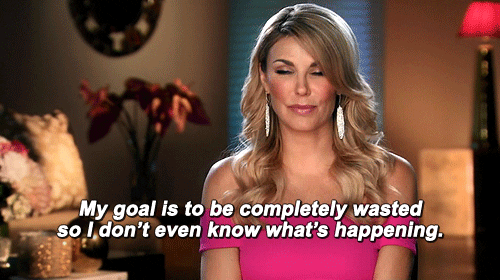 Aquarius
Mars in your sign gives you the energy to work hard and party hard, no Adderall needed. Still, the Sun in your house of recreation will have your sights set on the more fun things in life. While you might have your face pointed at the computer screen, your mind will already be at happy hour. As long as the half-priced Moscow Mules don't keep you from showing up to the office the next day, you'll be just fine.
Pisces
The Sun is traveling through a fellow water sign and also enters the most fun part of your chart this week. It's party time, betch. You won't be relying on others to set the agenda for what you consider a good time. You're either in charge of the planning or off on your own. Nothing is worse than having to bow to the needs of the group when you just want to get your party on. Say no to bachelorette parties this week, unless it's your own.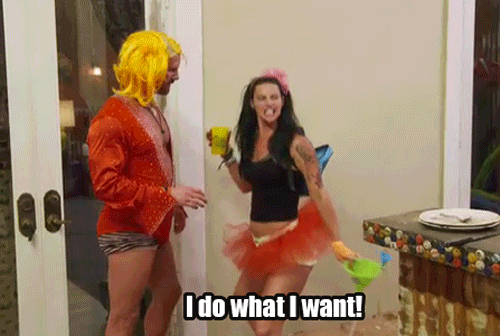 Images: Giphy (6)