4 Ways To Get Over A Weight Loss Plateau
A weight loss plateau is beyond frustrating, and the worst part is it's not even really about what you're doing right or wrong. A plateau is the result of our bodies' evolution and a survival mechanism that has helped our species thrive. (Caroline Dooner talks a lot about how our bodies' survival mechanisms are meant to thwart weight loss efforts in her F*ck Your Diet series.) A weight loss plateau is the outcome of our bodies needing less energy to function, and our metabolism slowing, when we lose weight. Our biology isn't that happy with our weight loss. It triggers a signal that we're about to go through some trying times. It thinks we're about to run out of food. So when we lose weight, our bodies start to tell us to hang onto the nutrients in the things we eat, and slows down our metabolism.
Here's the science behind a weight loss plateau (get ready for some math):
Metabolism (Total Daily Energy Expenditure) = Basal Metabolic Rate (the bare minimum number of calories you need to survive at complete rest) + Exercise (calories burned during exercise)  + Non-Exercise Expenditure (calories burned through other activities other than exercise) + Thermal Effect Of Food (energy used to digest the food we eat)
So, generally speaking, if your intake is greater than your metabolism, it will lead to weight gain, and if your intake is less than your metabolism, it will lead to weight loss.

Simple enough, right? We've heard of different variations of this same equation before (we've all heard "calories in vs. calories out" at one point or another), but our bodies are so clever that once we lose weight, the calories used at rest will also decrease. Therefore, if every other aspect of your energy expenditure stays the same (exercise, non-exercise expenditure, and thermal effect) then your overall metabolism will be lower. So what gives? Am I telling you that now you have to spend another 30 extra minutes in the gym to compensate? No, not unless you feel like it. Here are four other ways to get over a weight loss plateau.
Sneak In More Non-Exercise Physical Activity
A lot of people have the mindset that you need to be in a gym to get in physical activity, which kind of limits their ability to see the opportunities we have to be active in daily life. Take the stairs instead of the escalator or the elevator when you can, walk or bike instead of driving, and stand instead of sitting. Go for a walk with your dog, or go for a hike with a friend instead of going to get drinks (or hike to get the drinks). You can even just stretch while watching TV. Little things add up. A study was published that claims fidgeting and working to maintain correct posture burns up to 800 more calories than sitting still. So just get moving in some way.
Don't Work Out Longer, Work Out Smarter
You can still limit your workouts to an hour and increase the efficiency if you maximize your time. Working smarter in the gym means less rest, more resistance, and more sets/reps. Just make sure you're not doing the same workout at the same intensity as the day you started months ago, because your body needs you to step your game up. Another way I like to add intensity to my workouts is to add more combined movements, so instead of just doing squats, I'll add in a shoulder press at the standing part of the movement. More muscles worked means more calories burned in the same amount of time.
Don't Neglect The Weights
By now, you should know that weights don't make you bulky. If you have more muscle cells, you'll be burning more energy at rest than if you had more fat cells in your body. This will help you to maintain that same metabolic rate pre-weight loss.
If you've found your weight loss plateaued and your exercise routine consists of mostly cardio, it's time to incorporate weights in a more significant way. Cardio is fantastic, and those who are starting on their fitness journey can find great results with it. However, because cardio does very little in terms of muscle building, cardio-focused individuals will hit a plateau early on because they lose the weight and then their metabolism slows. My recommendation is to cut the cardio portion of your workout routine in half and use the other half of the time to complete a few resistance training circuits. So if you're used to doing an hour of cardio, do 30 minutes and use the other 30 to do three to four sets of five to six resistance training moves.
Choose Protein
So, here's a wild concept: your body actually burns calories when digesting. The dietary-induced thermal effect—sorry, more science—is the energy needed after we eat a certain food to digest and absorb the nutrients in our body. So if you're trying to get over a weight loss plateau, it might be time to eat a little smarter. And by that I mean, eat more foods that take more energy to burn. This is called the food's thermogenic rate. Fat, for example, uses 0 to 100 calories to digest for every 100 calories consumed (or, it has a thermogenic rate of 11-18% for non-obese individuals). Protein, on the other hand, has the greatest thermal effect of about 20-30%. This means your body uses the most energy to digest protein which means more calories burned! According to the same study, protein also helps you stay full the longest. By making protein the spotlight of your meals, you can increase your metabolism rate.
A weight loss plateau is something that is probably going to happen to you at some point. The good news is that we can mitigate the effects of it by controlling other aspects of our energy expenditure. A plateau could also mean that it's time to take a step back and appreciate your journey so far, because you didn't get to this plateau without having first put in the work! It is also a sign that you're ready to step your workouts to the next level if you've been stuck in a pattern or routine for a while. So while plateaus can feel discouraging, it's a sign that you're physically ready to advance to the next level. Your body is ready to take the stairs instead of elevators, to do faster sprints and that extra set of bicep curls. Instead of being down, pat yourself on the back and go do those sprints!
3 Signs That Weight Loss Isn't The Answer To Your Problems
When it comes to weight loss and dieting, we've all heard and believed a lot of lies. The Kardashians get their figures by sipping on Fit Tea! Gluten-free is always better! This is how many calories you should eat! No, this! Frankly, it's exhausting. The most damaging of these lies, in my opinion, is "nothing tastes as good as skinny feels." (To those of you doubting me, I lost 7 pounds with a stomach bug last summer. The taste of mac 'n' cheese kicks that feeling's *ss every time.) Not only is this saying wrong because it was coined by someone who has never tasted food (hi Kate Moss! Big fan), it's wrong because it promotes the idea that—no matter what else is going on—you would feel better if you were skinnier.
On that note, I'm sadly confident that every day of my life so far I would've agreed with the statement "my life would be better if I weighed ten pounds less." Even (and especially!) in moments with much, much more pressing issues directly affecting my well-being. So as we all embark on our respective, crazed self-improvement Januarys, here are some warning signs that your weight is not the real issue. In other words, signs that no matter how much you diet, or how much weight you do manage to lose, it's not going to address what's really bothering you. It won't, ultimately, make you all that much happier. And isn't that really the point?
You Constantly Compare Yourself To Others
Comparing yourself to others is a sure way to "fail" any diet plan. As countless trainers have told me when I whip out an inspo picture of Kendall Jenner, no amount of food restriction or exercise can make your body look like someone else's. You can look like a version of yourself with more muscles, or less fat, or with more or less of a noticeable stomach (I'm told—I've never experienced this myself). And that's it! Those are all your options. So if your desire for weight loss is specifically sparked by seeing a certain body type, I'm afraid to say that dieting will not get you where you want to go.
It's a long, boring process to become okay with what you're born with. (And it's one that the wealthier members of our society forgo for plastic surgery.) Whether the boost you need to get more okay with yourself is retail weekly therapy, daily affirmations, or just better bathroom lighting (I cannot recommend this one strongly enough), I can promise you that happiness is not five pounds away. So stop looking at the scale; the answer is somewhere else.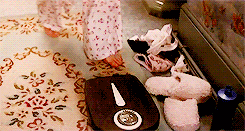 You're Way Too Obsessed With Your Diet
No, this isn't just a fun way to call out vegans and Paleo people. (Though truly, the amount y'all talk about your diets is insane.) One major sign that you're offloading other concerns into one specific area ("I need to lose weight") is when you become incapable of talking or thinking about anything else. When you become so fixated on what you can and can't eat, and when you can expect to see results, and whether or not anything feels different or bad or good all day—it places a huge, untenable amount of pressure on that part of your life. It puts you in a place where you're not able to find happiness from any other aspects of your life (AKA your friends, leaving the house for non-work reasons), and it convinces you even further that the only thing that will make you happy is losing weight.
We're all guilty of going a little overboard with a new venture we're excited about, and I don't want to shame anyone who's put in hard work on a diet. (I did the keto diet for two weeks, and the amount of math involved at every meal almost killed me.) But feeling like you're so obsessed that it's all you can think about means you need to step back. If you're finding that the only joy you get comes from seeing a number on a scale, it's not going to be quite so easy to just jump back into normal life once you're at the weight you think will make you happy. You need to address (right now! at the weight you currently are!) why other aspects of your life aren't fulfilling to you, and work on that at least as much as your diet.

Your Eating Is Mostly Emotional
Late-night shame binging, stuffing your face with apps at a family event, refilling your plate for the third time when your stomach still hurts from the second. Am I just describing my holiday break, or do I have a larger point? Both! What all those eating incidents have in common, beyond the fact that I am a monster, is that they had nothing to do with how hungry I was, or what I really wanted to be in my body. At many points in my life (#growingupfat), I've used food as a distraction—a quick hit of endorphins in the form of chocolate or cheese that took me away from the present moment. Whether that moment was stressful, sad, or just plain boring, eating made it better.
But as it turns out, eating every time you're not 100% okay with your surroundings does not actually feel better in the long run. And every time my emotional eating ticks up, and my weight inevitably changes along with it, I address it in the worst way. I am So Fat! I tell myself. Better go on an all-out diet, starting with green juice at 8 AM. But here's the thing! I was not gaining weight because my breakfasts were bad for me. In fact, I ate pretty healthily, within the context of normal meals. And making those normal meals more restrictive (under the I Am Fat & Therefore Must Diet regime) just exacerbated my emotional eating. Hungry people are weak people, and saying no to a midnight pint of ice cream only got harder when I'd subsisted on lettuce all day.
So, if you're like me and a lot of your "bad eating" tends to happen in these types of settings—where the food has nothing to do with its role as food, and everything to do with your mood—no diet in the world, sadly, will fix it. You have to figure out a peace for yourself in moments that typically have you reaching for food. Because even though there may be unwanted weight involved, it's not the weight that's the problem—it's the way you're using food to control your emotions. (And if you solve that problem, any remaining weight loss goals you have will be so much easier.)
See this? This is a picture of me on Sunday night not a well-adjusted human.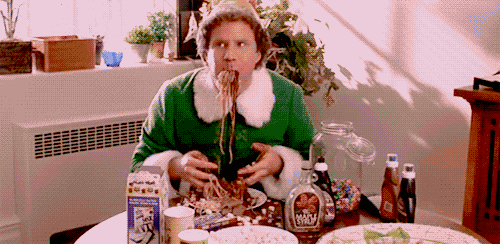 As you can probably tell, I'm guilty of all three of these behaviors. It sucks to feel obsessed with your weight, and it's easy to feel like the whole world encourages that kind of thinking. But the lie that they're selling is that weight loss is everything because weight loss will make you happy. Don't forget that happiness—YOUR happiness—is what you're actually after, and don't be fooled into thinking that weight loss will always, definitely get you there. There are other ways to be happy, and honestly, most of them make me way f*cking happier than going on a diet.
Images: Giphy (3); Unsplash / i yunmai
This Is How Much Exercise It Takes To Burn Off Thanksgiving Sides
If you're an inner fat kid like me, then you're probably already drooling at the thought of all the delicious food you're going to eat on Thanksgiving. I literally can't wait to eat at least seven pounds of green bean casserole, sweet potato pie, and stuffing. Thanksgiving is only one day, yes, but for many people (hi) that "it's only one day, YOLO" mindset can set off a series of unfortunate events that leads to a holiday weight gain, which I'd like to try to avoid. So I've decided to take your favorite Thanksgiving sides and put them in perspective—how much exercise does it take to burn each one off? Is it really worth having more of Aunt Marge's mediocre boxed stuffing when you're already on the verge of exploding? Maybe. Maybe not. I'm not here to make that choice for you, I'm just here to give more information. 
Stuffing
One serving of stuffing equals 195 calories. Depending on how fast you run, running a 5-minute mile or jog-walking a 13-minute mile is what it will take in order to work off this 5-star side dish. Honestly, that's pretty doable, especially if you and your cousin go out to smoke for a walk around the neighborhood after the meal. So go ahead and have that spoonful if you want. If you pack the stuffing onto your plate, increase the distance accordingly.
Cranberry Sauce
86 calories for one slice of cranberry sauce… so let's say one serving is about 200 calories. To burn that off, choose to take the stairs instead of the elevator at work, at the mall, in your apartment complex, or wherever else you can find stairs. Opt for 15 minutes worth of climbing steps outside or just hop on a Stairmaster at the gym. Again, very doable.
Sweet Potato Pie
394 calories of sugary, delicious sweet potato goodness. It's worth every bite, but will take you a little bit longer to work off. To burn around 200-300 calories, you can do 30 minutes of burpees. Spend about 45 minutes with generous breaks in between sets and you'll have earned your pie. Ugh that's like, a lot of burpees. 
Mashed Potatoes
One serving of mashed potatoes will charge you a grand total of 237 calories (why can't we have nice things?), give or take 25 calories depending on if you add gravy or not. Hop on a treadmill at the gym for an hour and you shouldn't feel those mashed potatoes weighing you down anymore.
Pumpkin Pie
It's 323 calories for a single piece of pumpkin pie on its own. Add 137 calories if you add a scoop of vanilla ice cream on top (which you should). To burn 500 calories of whatever sugary treat you ate for dessert, take an hour Zumba class and dance it all off.
Remember, this is the amount of recommended exercise per serving… and we all know we don't just have *one plate* at Thanksgiving dinner. We have 3-5 plates the day of and two more of leftovers the day after. So you could do all this exercise, or you could just not work out at all and realize that one (or three) days of eating different than normal won't kill you. Happy Thanksgiving, betches!
Everything We Know About How To Lose Weight Is Wrong
It's February, which means you've probably recently given up on your first 2018 diet attempt. Sometimes, no matter how many Sweetgreen calories you count, it feels like nothing will make your holiday belly go away. And a recent study is here with the explanation why—specifically, an explanation other than your 3am pizza binges. According to this study, restricting your calorie/fat/carb intake specifically (aka the cornerstones of every diet ever invented) is way less effective than previously thought. Instead, weight loss is as simple as swapping out "evil" foods (sugar, anything "refined" or "processed") for their healthier counterparts. And the best part? If you follow that system, calories and portion size are much less important. Since this defies everything I thought I knew about how to lose weight, I decided to investigate how credible these claims really are. Here's what I found out.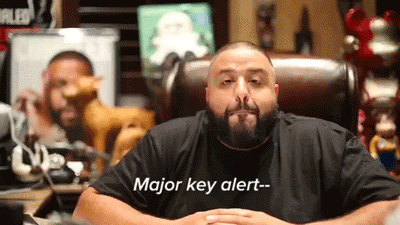 Diet Rules
For what it's worth, this study was fucking expensive ($8 million, to be exact). Over the course of a year, over 600 participants followed either a healthy low-carb or a healthy low-fat diet. Dietitians set these diets by advising participants on which foods to eat and which to avoid, as dietitians do. For example, the low-fat diet group was told to avoid "bad" low-fat foods (like soda, baked goods, or white rice, things that technically are low in fat but are also low in any real nutritional value). "Good" foods included brown rice, barley, steel-cut oats, lentils, and other foods that are devoid of happiness. The low-carb group was advised to eat foods like olive oil, salmon, avocado, and nut butters. (So like, if you combined the two diets you could form a decent meal.)
Notably, they gave no numeric limits on calories, carbs, or fat for any test group. They also didn't assign any kind of exercise requirements, beyond recommending they meet federal guidelines for physical activity. (The guidelines suggest a minimum of 2 hours and 30 minutes of "moderate-intensity" exercise per week, BTW. And no, running your mouth doesn't count as exercise. Then again, they also recommend daily "bone-strengthening" exercises for adolescents, so they lost a little credibility for me there.)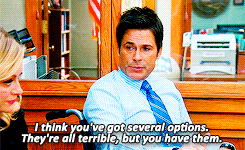 Diet Results
As with every study ever conducted, results were not 100% consistent. On average, low-carb participants lost around 13 pounds, while low-fat participants lost a little under 12. On average, they also found smaller waist sizes, lower body fat, and better blood sugar and blood pressure levels across the board. Participants who lost the most weight (50-60 pounds) also announced changes like eating less in front of the TV. (This seems both like a negative change and unnecessarily braggy to me, but whatever.) Finally, researchers checked to see whether genotypes or insulin resistance affected participants' results—they didn't.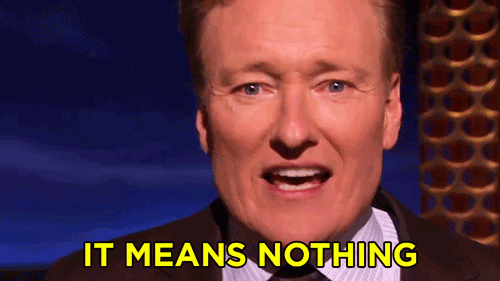 What This Means
Basically, these findings means we may have two major theories wrong when it comes to how to lose weight. First of all, the national obsession with calorie counting should maybe chill out, so tell that to your friend who won't STFU about MyFitnessPal. It also means counting grams of carbs or fat isn't essential to weight loss either, and that sound you heard in the distance might be the crumbling worldviews of keto dieters everywhere. The downside of these results is that you basically have no excuse not to diet, since you can no longer claim "being bad at math" as a legitimate reason to not watch what you're eating.
Second, these findings combat the notion of "genotype-specific diets." Earlier findings had suggested that individual metabolisms reacted differently to certain food groups, like carbs or fat. And in response, people were told to customize their diets to their metabolic properties. But this study tested for all genetic variants—and found no significant variation in results. One researcher even lamented this, saying "it would have been sweet" if a clinical test revealed how you should diet. (Follow up research was not done into what fraternity that researcher was in.) But no—according to this study, eating nutritious whole foods until satiated was the only consistent key to weight loss. In other words, you're not going to gain weight from eating an unlimited number of vegetables, but you can't just eat a million donuts because "my body wants donuts and I'm practicing intuitive eating."
Of course, there are many reasons to take these findings with a grain of salt.  While many participants lost weight, others gained it. And since the study is so recent, we don't know whether participants who did lose weight will keep it off. So, you shouldn't go full Whole 30 and dive into family-size portions just yet. But if these studies continue to be proven correct? You may finally be able to say goodbye to Googling nutrition info 800 times a day. If nothing else, your data plan will thank you.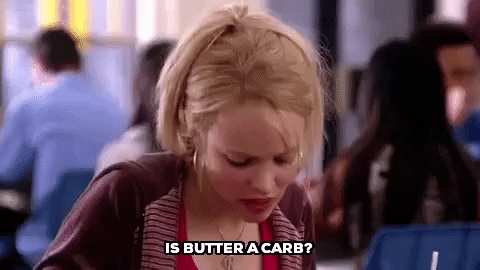 Dieting is a tricky area for betches, since it requires hard work and patience, two decidedly awful things. On the other hand, FaceTuning yourself 20 pounds thinner every time you post an Instagram is equally difficult. So in the interest of maintaining a #nofilter bod, maybe take a step away from the juice cleanses and fad diets. You made it through 2017; you can eat fewer things with nutrition labels that read like science fiction.
Images: rawpixel / Pexels; Giphy
The Super Bowl Party Foods To Avoid At All Costs & What You Should Eat Instead
As Americans who proudly DGAF about sports but still want to partake in a national tradition we'll never understand, we really have no other choice than to eat an endless amount of calories during the Super Bowl. Super Bowl parties are known to include every American high-fat culinary embarrassment from mac and cheese to spicy wings, and unless you intend on getting through the game by drinking a room-temp Corona Light and pretending to understand what's going on, you'll be eating. Making healthy choices during the Super Bowl is almost impossible, but if you're looking to host or attend a Super Bowl party without eating a month's worth of calories in one day, here are the foods to avoid and some healthier alternatives to consider:
1. Fully Loaded Nachos
Super bowl nachos are basically a death sentence, but they're also tragically amazing. Like, whoever invented these was definitely stoned and had definitely been working too many hours at Taco Bell. If  you really insist on having some, try grabbing from the corners of the bowl, where the chips aren't completely drenched in cheese and sour cream. If you're hosting your own party, bake your own zucchini chips or kale chips and season the shit out of them. They're obviously not hardcore nachos, but they're way less calories and still taste good, so don't knock it.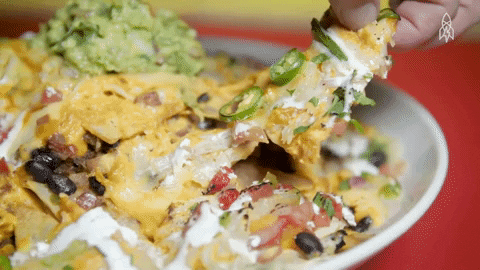 2. Buffalo Wings
Apparently Americans eat 1.33 billion chicken wings during the Super Bowl every year, and they all regret it the next morning. Wings are always a bad call if you're trying to stay somewhat healthy. Don't try to convince yourself that you need protein, because it just doesn't count. If you're making your own, try a basic recipe with no added sugars, using just tomato sauce, garlic, onion, honey, apple cider vinegar, paprika, and salt and pepper. Always bake instead of fry. If you're eating them out of a red KFC bucket, they're probably a lot worse for you than you'd think. Put down the wings.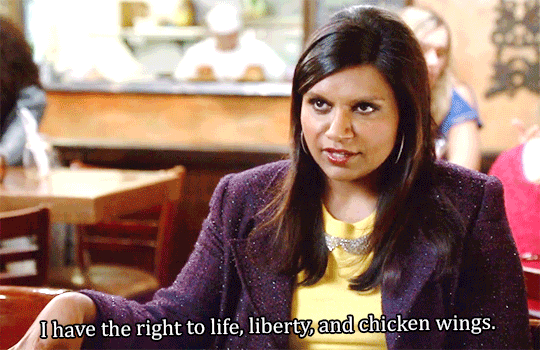 3. Pigs In A Blanket
Okay, YUM. If you didn't spend your adolescent years heating up frozen pigs in a blanket and french fries after school, I'm so sorry for you. These are addictive, but honestly unless you have the self control of a Victoria's Secret model, don't get started with these. You'd think they're so small and harmless, but eating only four of these equates to over 20 grams of fat, so be careful. You tell yourself you'll only have a few, and then suddenly you're Guy Fieri going ham at a random diner in the midwest. If you need something to snack on while refreshing Instagram watching the game, I'd stick with pita chips and hummus as a safer option.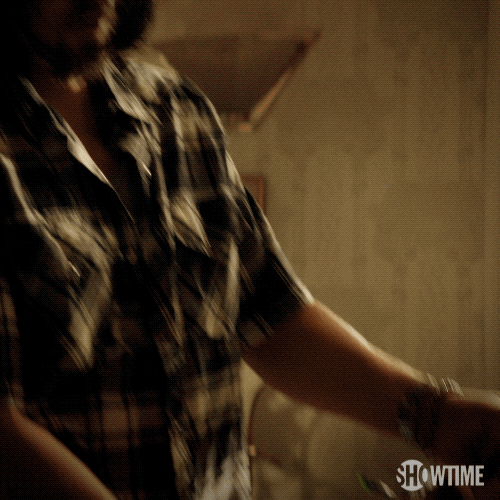 4. Queso Dip
We already spoke about cheesy nachos, but let's take a moment to discuss queso, the dip that is essentially glorified melted cheese. With some butter and milk. Maybe a sprinkle of garlic and cayenne pepper, but we all know the cheese is the real star here. This dip is a heart attack in a bowl, and honestly it's really not worth the calories if you're *basically* sober at 5pm on a Sunday. If there's guac around, go for that instead, and if you're making your own dip, find a spinach artichoke dip recipe made with Greek yogurt and light mayo. It's a fraction of the calories, it's delish, and if it means avoiding 400 grams of fat, we're here for it.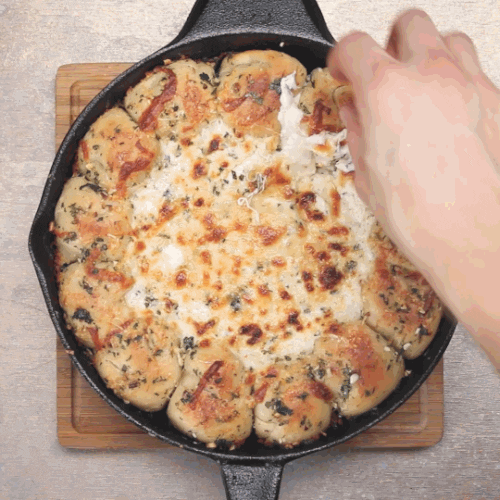 5. Chili
Chili is made in different ways so we can't say all of them are horrible for you, but usually, if you're consuming a dish made from ground beef, beer, and sour cream, we're gonna suggest you stay away. Chili is also one of those dishes where no one really has any perception of a serving size, so you just end up eating it like you're a bottomless pit who just finished a Yom Kippur fast. Instead, go for the salmon burger, the grilled chicken, or even the meatballs would be a better option. At least in that case you can count how many you've had.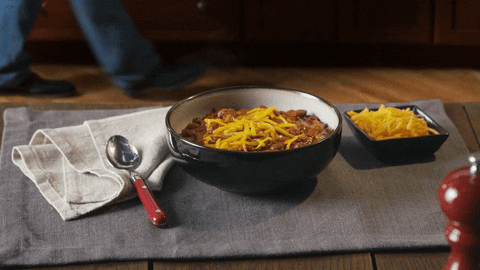 6. Soda
We've already accepted the fact that you'll be blackout by the halftime show, so let's disregard alcohol calories for a second. If you're mixing your drinks with soda, or even worse, just sipping on a Regular Sprite because you're not in the mood for water, put the cup down. You're eating enough calories at this party to feed a small village. You really don't need to drink your (non-alcoholic) calories, too. Keep your alcohol choices simple and avoid all regular sodas and sugary syrups. If you're making a mixed drink, stick with zero-calorie options like La Croix or Diet Coke instead. Straight vodka works too. It's a long game.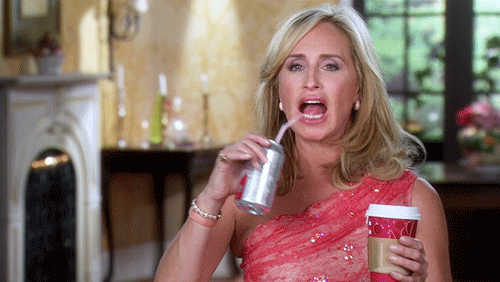 Images: Niklas Rhose / Unsplash. Giphy. 
6 Easy Ways To Burn Calories Without Actually Working Out
Thanksgiving can be one huge blur of red wine, unresolved tension from last year's political debate, and too many slices of your mom's pumpkin pie. I mean, we don't blame you for eating your feelings. Between all the preparing, forced family time, awkward personal questions, and sampling every dish before it hits the table, the holiday can be pretty exhausting. Nothing's stopping you from eating your Thanksgiving meal like you're preparing for a nuclear apocalypse (not a bad idea considering the way things are going for our country rn), and we get it. However, if you want to burn a few extra calories to get your body ready for all your fav dishes, we've found a few ways that don't consist of skinny teas or any other Instagram diet hacks. Here are some scientifically proven ways to burn calories so you can go ham at Thanksgiving dinner:
1. Drink Lemon Water In The Morning
Remember when we used to take gummy bear vitamins just because we were told they were good for us? That's kind of like what lemon water is today. Basically every nutritionist and health guru in LA swears by a glass of hot water with lemon in the morning, so we believe that it does something for us. Drinking lemon water first thing in the morning has been proven to kickstart your digestive system and speed up your metabolism, so it will help you burn more calories throughout the day. Drink a huge cup of lemon water on the morning of Thanksgiving and you'll feel better all day even when stuffing your face with pumpkin pie. Like, an extra slice is fine because I drank lemon water, right??
2. Get Off The Couch And Help Out
Being home for Thanksgiving is basically an excuse to lay around all day and try to drink enough wine to deal with your annoying second cousins, but if you actually do something to help out, you'll end up burning calories just by being *somewhat* helpful. Help carry the groceries inside, cut the vegetables, or take the dog on a walk. I know laziness is inevitable when you're home and don't have any responsibilities, but any sort of moving around helps keep you active. I'm not saying carrying a case of water bottles inside the house from the driveway is gonna make you lose three pounds, but keeping your body active will prevent your metabolism from slowing down throughout the day, and we can honestly use any help we can get at this point.

3. Get In A Quick HIIT Workout
There's no better excuse to escape family time than your physical health. It doesn't matter if you don't even work out the other 364 days of the year. Thanksgiving is the perfect time to lie to your loved ones about your personal priorities and insist on spending a few minutes by yourself to get in a quick workout. I mean, this is assuming your high school dealer is out of town and your friends are busy with their own families. Either way, HIIT isn't such a bad last resort, and it's the most logical way to burn calories when you're planning on indulging later on. Even a 15-minute interval-based workout can help you burn calories for up to 24 hours afterwards, so put on a sports bra and do the damn thing. We even made a workout routine for you, so what's your excuse?
4. Drink Cold Water
Thanksgiving can be a great time to catch up on your hydration, considering you don't remember the last time you actually drank a full water bottle unless you were severely hungover or coming out of some bootcamp class that still gives you PTSD. We already know that staying hydrated keeps you full and clears your skin, but apparently drinking cold water helps your body burn more calories when at rest. When you drink cold water, your body has to work to bring the water up to its own internal temperature, which burns calories without you even realizing. If I were you, I'd start chugging.

5. Add Cinnamon
Luckily for you, cinnamon is kind of a seasonal staple, so it's probably in a good number of your Thanksgiving desserts already. Cinnamon has been proven to help you burn calories and lose weight because of its regulatory effect on blood sugar levels. Here's how it works. When your body's insulin levels increase, it increases the metabolism of glucose, and the cinnamon helps prevent fat from being stored from the high blood sugar. In other words, a scoop of cinnamon can stabilize your blood sugar and prevent your body from holding onto extra fat. Sprinkle some in your coffee or anything else that makes sense to put cinnamon in. It's Thanksgiving… it shouldn't be too hard to figure out.
6. Eat The Brussels Sprouts Side Dish
There's a ton of amazing food at Thanksgiving, but brussels sprouts are KEY if you want to burn calories while eating. It sounds impossible considering all foods have calories, but eating cruciferous vegetables like brussels sprouts will actually make your body burn calories because it needs to work extra hard to digest the fiber. This applies to veggies like kale and broccoli, too. There's basically this scientific phenomenon where some foods have a thermal effect, which means your body uses extra energy to digest them. Brussels sprouts are packed with fiber, so your body will literally burn calories while digesting it. Everyone wins.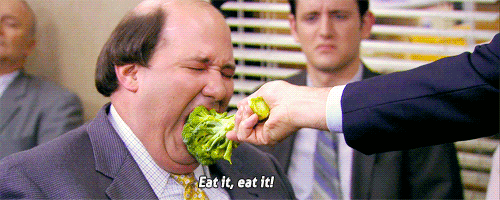 6 Popular Exercises That Are A Total Waste Of Time
Okay, let's make one thing clear. One third of Americans are obese and more than two thirds have never even heard of SoulCycle. Basically, if you're exercising, you're already doing something right. Getting to the gym is actually the hardest thing in the world, and so even if you're literally walking on a broken treadmill, you can congratulate yourself on beating the odds. With that being said, there is so much bullshit information out there, whether you're getting ideas from online workout plans or health magazines with Khloe Kardashian on the cover. If you're in the gym for like, 30 minutes, you want to maximize the amount of time you're there, so you should know if your go-to workout moves are wasting your time. Here are six popular exercises that you should skip:
1. Crunches
This is probably a shock, but it's true- your 100 bodyweight crunches are totally wasting your time. There are so many good ab workouts you can be doing, and crunches are probably the worst. First of all, when you do a crunch, you're lifting your shoulders off the ground and flexing the top part of your abdomen, without getting your obliques or bottom parts of your abs involved. This could create a muscle imbalance and even cause you to hurt your back in the long run. Doing moves like planks or leg raises, where your whole core is engaged, will give you more bang for your buck because you'll be using your entire core in every movement, not just the top half.

2. Donkey Kicks
There's nothing necessarily bad about donkey kicks,but if you're short on time, this isn't the best move you should be doing. Donkey kicks are supposed to tone your butt while getting your heart rate up, but there are better moves that do these two things more effectively. Exercises like squat jumps and jumping lunges, for example, work your legs while burning calories, and they're much more effective than donkey kicks. I mean, there's a reason you can do like, 80 donkey kicks but only 12 squat jumps. They're harder but they're so much better for your body.

3. Fast Bicycle Crunches
The bicycle crunch is an amazing ab burner, but a lot of fitness classes and online workouts tell you to do them fast, and you just end up screwing up your form and missing the point of the exercise. The idea behind the bicycle crunch is to twist your entire torso to one side, eventually touching your elbow to your opposite knee while engaging your obliques. By doing them fast, you completely skip the core engagement and you end up just kicking your legs around. Slow these down or skip them completely so you can stop kidding yourself.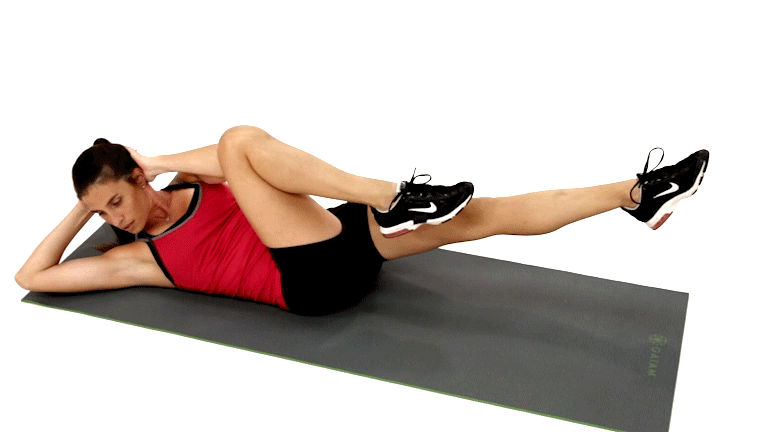 4. Butt Kicks
Butt kicks are similar to donkey kicks. There's nothing wrong with them, but there are so many moves that hit the same muscle groups in a stronger way. By kicking your heels toward your butt, you're technically getting a lower body cardio workout, but there are several moves that are even stronger cardio, and get your whole body involved in the movement. For example, squat thrusts and burpees are both movements where you'll burn calories while toning the upper and lower parts of your body. Don't believe me? Try doing 30 seconds of butt kicks and then 30 seconds of burpees and tell me which one felt like a better workout.

5. Elliptical Machine
The elliptical is honestly so fucking sad, and the fact that so many girls just go to the gym to prance around on that machine is pathetic. But then again, they probably don't know better so we're not gonna call them out. The elliptical is basically an easier version of other cardio equipment at the gym. People like it because it's easier on your knees than the treadmill, but if you're really trying to burn calories in a short amount of time, there are so many other machines that are so much more useful. For example, the rowing machine and the Stairmaster probably burn like, twice as many calories as the elliptical does, and they activate more muscles in your body. It might seem scary to try out machines you're not used to, but if you can get a better workout in a shorter amount of time, it's worth it. Step away from the elliptical.

6. Tuck Jumps
Tuck jumps are included in a lot of HIIT workouts because they blast calories super fast and make you like, really exhausted after only a few jumps. While we're not arguing against tuck jumps being an effective workout, they're super tough on your joints, so you could end up with a major knee injury. I mean, think about it. The idea behind the move is to jump your knees up to chest height and then hit your feet down on the floor. It's just a lot of pressure on your knees and it's not worth the joint pain you'll end up dealing with. Try doing other HIIT moves like skaters, burpees, or mountain climbers. They're just as effective and they're so much easier on your joints. Like, no workout is worth legit hurting yourself. Being too sore to sit down the next day is bad enough.

Taking Baths Is As Good For You As Exercising, So Cancel Your Gym Membership
Anyone who says they legitimately enjoy exercise is lying to you and/or themselves. In my opinion, the only acceptable reason to hit the gym is to work off the damage done to my body by the lifestyle to which I am accustomed—and even then, my true calling is to find a way to avoid exercise and still stay skinny. As you can imagine, I lost my fucking mind when I found out that according to a new study, taking a hot bath is as healthy as exercise. Like, am I dreaming? I can just hang out in a hot tub surrounded by hot men (not a requisite for achieving said benefits) instead of punishing myself with three hours of barre every week? There is a god.
In an experiment published in Temperature (no relation to the Sean Paul song, unfortunately), sports medicine researchers rounded up 14 men and analyzed their metabolism, aka how well their bodies regulated blood sugar levels, aka the reason you were so skinny in high school. The lucky participants got to spend an hour in a 104-degree bath, which sounds a lot like my experience camping at Bonnaroo; the rest were forced to cycle for an hour, which sounds a lot like my personal hell. Experimenters kept analyzing their blood sugar levels for 24 hours afterward and compared the groups at the end. The results are enough to get me to cancel my gym membership aka justify the fact that I haven't stepped foot in that place for the past month, except that one time where I ran in to use the bathroom. #Health
Exercise is good for your body in basically every way possible (unfortunately), so it's no surprise that people's metabolisms were better after they worked out. The part you care about, however, is that the people who laid around in a bath for an hour showed the same improvement—their metabolisms were way better at controlling their blood sugar after eating. Considering a blood sugar imbalance is one of the many, many things that can make you fat, this is life-changing.

Researchers also found that taking a bath lowered people's blood pressure and helped reduce inflammation, which are both effects of exercise. Apparently, our bodies are contain things called "heat shock proteins," and they play a role in regulating metabolism. When you take a bath, the temperature activates these proteins and you enjoy a temporary return to the metabolism of a high school student without the misery of having to work out. So blessed. So moved. So grateful. Can't believe this is my life. Promise to never take it for granted.

Other studies have found pretty much the same thing, although most of them say actual exercise is still better for you than just taking a bath. I'm still breaking out the bubble bath, though. I don't need that kind of negativity in my life.