How Many Calories Your Favorite Sex Positions Burn
The title really says it all. Don't deny that literally every time you've given in and gotten weird with your significant other, you've wondered if it counts as exercise for the day and if you can skip the gym tomorrow. I've looked at my Fitbit during. I'm not even (completely) ashamed to admit that.
Because it's the holidays and we're all imbibing more wine, eggnog, and cookies than usual (some of us, not all), having a quick freak session may actually help keep the holiday weight at bay. We've done some investigatory journalism (on my phone because I write these on my work computer and I didn't feel like explaining those Google searches to my boss), and here are the top sex moves for burning calories.
1. Giving And Receiving Oral
According to Spoon University, if you're hooking up INCLUDING giving and/or receiving oral for about 30 minutes, you'll burn about 60 calories. I can't really imagine unhinging my jaw for that long, but if you can do it, bless.

2. Missionary
The go-to boring position (but like, great for when you feel fat) burns about 60 calories if you're at it lightly (like, not breaking a sweat) for about 30 minutes. If you up the ante and things are getting like, hot and heavy, you can burn about 100 calories. How the bottom can burn that many calories while lying down and looking hot is beyond me, but the internet said it was true.

3. Doggy Style
Am I the only one that hates the name of this position? Can we change it to something cute like downward lady or crouching kitty? Idfk. Anyway, this position, since it requires a lot of movement on both parts, can burn about 110 calories for a 40-minute session. That seems a little long to be crouched (my knees hurt just thinking about it), but whatever.

4. Reverse Cowgirl
You'll burn a solid 110 calories or so if you do this for 35 minutes. Again, that's subject to how hard you're going at it, if you're trying to do ab crunches during, etc. This one is always nice since only your back needs to look good, and you don't have to worry about making awkward o-faces.

5. Changing It Up
Ok, so, if you have sex for 80 minutes—which like, I don't have time for (I have things to do)—and change positions often, you can burn like 280 calories. That's equal to about two glasses of red wine.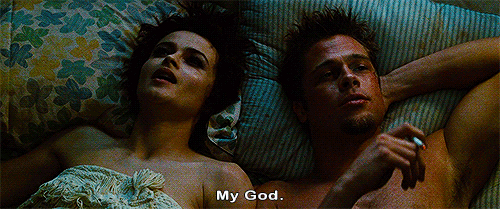 The moral of the story? Aim for a 40-minute session and change up positions often. Sticking with one is boring and also won't burn as many calories as constantly moving around. If you really want to narrow that shit down, use this sex calculator. Technology is amazing, guys.
6 Easy Ways To Burn Calories Without Actually Working Out
Thanksgiving can be one huge blur of red wine, unresolved tension from last year's political debate, and too many slices of your mom's pumpkin pie. I mean, we don't blame you for eating your feelings. Between all the preparing, forced family time, awkward personal questions, and sampling every dish before it hits the table, the holiday can be pretty exhausting. Nothing's stopping you from eating your Thanksgiving meal like you're preparing for a nuclear apocalypse (not a bad idea considering the way things are going for our country rn), and we get it. However, if you want to burn a few extra calories to get your body ready for all your fav dishes, we've found a few ways that don't consist of skinny teas or any other Instagram diet hacks. Here are some scientifically proven ways to burn calories so you can go ham at Thanksgiving dinner:
1. Drink Lemon Water In The Morning
Remember when we used to take gummy bear vitamins just because we were told they were good for us? That's kind of like what lemon water is today. Basically every nutritionist and health guru in LA swears by a glass of hot water with lemon in the morning, so we believe that it does something for us. Drinking lemon water first thing in the morning has been proven to kickstart your digestive system and speed up your metabolism, so it will help you burn more calories throughout the day. Drink a huge cup of lemon water on the morning of Thanksgiving and you'll feel better all day even when stuffing your face with pumpkin pie. Like, an extra slice is fine because I drank lemon water, right??
2. Get Off The Couch And Help Out
Being home for Thanksgiving is basically an excuse to lay around all day and try to drink enough wine to deal with your annoying second cousins, but if you actually do something to help out, you'll end up burning calories just by being *somewhat* helpful. Help carry the groceries inside, cut the vegetables, or take the dog on a walk. I know laziness is inevitable when you're home and don't have any responsibilities, but any sort of moving around helps keep you active. I'm not saying carrying a case of water bottles inside the house from the driveway is gonna make you lose three pounds, but keeping your body active will prevent your metabolism from slowing down throughout the day, and we can honestly use any help we can get at this point.

3. Get In A Quick HIIT Workout
There's no better excuse to escape family time than your physical health. It doesn't matter if you don't even work out the other 364 days of the year. Thanksgiving is the perfect time to lie to your loved ones about your personal priorities and insist on spending a few minutes by yourself to get in a quick workout. I mean, this is assuming your high school dealer is out of town and your friends are busy with their own families. Either way, HIIT isn't such a bad last resort, and it's the most logical way to burn calories when you're planning on indulging later on. Even a 15-minute interval-based workout can help you burn calories for up to 24 hours afterwards, so put on a sports bra and do the damn thing. We even made a workout routine for you, so what's your excuse?
4. Drink Cold Water
Thanksgiving can be a great time to catch up on your hydration, considering you don't remember the last time you actually drank a full water bottle unless you were severely hungover or coming out of some bootcamp class that still gives you PTSD. We already know that staying hydrated keeps you full and clears your skin, but apparently drinking cold water helps your body burn more calories when at rest. When you drink cold water, your body has to work to bring the water up to its own internal temperature, which burns calories without you even realizing. If I were you, I'd start chugging.

5. Add Cinnamon
Luckily for you, cinnamon is kind of a seasonal staple, so it's probably in a good number of your Thanksgiving desserts already. Cinnamon has been proven to help you burn calories and lose weight because of its regulatory effect on blood sugar levels. Here's how it works. When your body's insulin levels increase, it increases the metabolism of glucose, and the cinnamon helps prevent fat from being stored from the high blood sugar. In other words, a scoop of cinnamon can stabilize your blood sugar and prevent your body from holding onto extra fat. Sprinkle some in your coffee or anything else that makes sense to put cinnamon in. It's Thanksgiving… it shouldn't be too hard to figure out.
6. Eat The Brussels Sprouts Side Dish
There's a ton of amazing food at Thanksgiving, but brussels sprouts are KEY if you want to burn calories while eating. It sounds impossible considering all foods have calories, but eating cruciferous vegetables like brussels sprouts will actually make your body burn calories because it needs to work extra hard to digest the fiber. This applies to veggies like kale and broccoli, too. There's basically this scientific phenomenon where some foods have a thermal effect, which means your body uses extra energy to digest them. Brussels sprouts are packed with fiber, so your body will literally burn calories while digesting it. Everyone wins.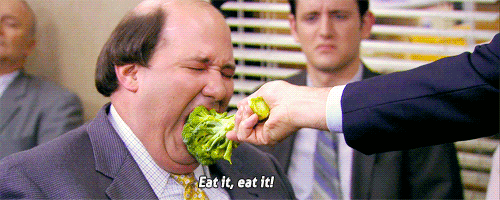 How Many Calories You Really Burn At SoulCycle, Barre & Other Workout Classes
Ever since Lady Gaga replaced her personal trainer for her own SoulCycle bike and we started shopping at Bandier instead of Lululemon, there's been a shift in the world of working out. Boutique fitness is trendier than ever, and betches across the world are drinking the organic sugar-free Kool-Aid. I mean, there's a Barry's Bootcamp open in Milan, so you know this shit has gone global. Workout classes are the new jog in the park, but are they really worth the price tag? We've been dying to know how many calories we actually burn in these classes, so we did some digging and the results are in. Keep in mind that everyone's bodies are different so it's hard to give you a straightforward number, here's how many calories you (approximately) burn in your go-to classes:
1. Spin
Spin classes have surprisingly been around for decades, but they didn't really get big until SoulCycle developed a cult following the size of China's population and was then followed by Flywheel, Peloton, Swerve, and a few other wannabes. A lot of these studios tell people they can burn up to 1,000 calories in a class, but that's ambitious, even if you're like, really pretty athletic. If you're working as hard as the teacher is telling you to work, you're probably burning around 500 calories in a 45-minute class. This obviously varies depending on the person, the class, and how much effort you're putting in, but just think logically. Like, if I'm drenched and crippled by the end of a spin class, I know I burned a shit ton of calories. I mean, It's like I have ESPN or something. Can I take all these free bananas now?

2. Circuit Training & HIIT
Circuit-style classes are becoming more and more popular recently, and it's not just because girls have realized they'll look good if they step off the treadmill and start lifting some weights. HIIT classes are short and effective, because the class is scientifically built to make you work in short, intense intervals that are meant to spike your heart rate and keep your body burning calories for a day after the workout. The scientific term for it is called EPOC, and the results are dope. So, even if you're only burning like, 300-400 calories in a 40-minute HIIT class, your body is put in a calorie-burning mode, which can last up to 36 hours, depending on how hard you worked. Thank you, science.
3. Barre & Pilates
Barre and pilates classes are obv different in many ways, but they're both focused on muscle toning and pulsing movements, so we're grouping them together for convenience reasons. Basically, whether you're on a pilates reformer or doing pulsing squats with a bouncy ball in between your legs, you're doing resistance training, which means you're damaging your muscles in class. Afterwards, the muscle fibers repair themselves, which makes your muscles grow and your body get toned AF. So, these classes usually burn only 200-300 calories, but the point of them is to spike your metabolic rate and strengthen your muscles, so don't freak out if you're not soaked and exhausted by the end of class—you're getting more long-term results that are not just about the amount of calories you burn in class.

4. Boxing
Boxing has had a trendy revival lately, so we've been dying to know what's so damn life-changing about these classes. Gotham Gym and The Dogpound have always been packed with celebs like Gigi Hadid, Shay Mitchell, and Karlie Kloss, but now new studios like Rumble and Shadowbox are taking over the NYC fitness scene, and it's not just because the trainers literally look like the strong versions of Victoria's Secret models. Boutique boxing studios incorporate traditional boxing drills in their classes, but they also usually have HIIT and strength training segments built into the class. With the cardio of boxing and the effects of weightlifting combined, these classes can burn anywhere from 500-800 calories. It's also a cheaper form of therapy if you're particularly angry at the moment. Just saying.
5. Hot Yoga
We know there are a lot of different types of yoga classes out there, but we can't sit here and dissect the caloric differences between Vinyasa, Bikram, and Ashtanga (pretty sure that's the name of a bomb sushi restaurant, though). We're talking about hot yoga because people tend to think they're burning a million calories due to the yoga poses being done at such a high temperature. While it's true that hot yoga classes take place in rooms set at over 100 degrees, the extra heat just makes your body lose extra water, not fat. If you're taking a rigorous yoga class, you could technically burn up to 400 calories, but most probably clock in at around 200. Basically, the "hot" part doesn't mean more calories burned, it just means one more day that you can't rely on dry shampoo again. Kind of a bummer.

6. Dance Cardio
Although Zumba hit its peak in 2009 and pretty much died since then, there are a lot of types of dance-based workouts that burn a ton of calories. Again, everyone's bodies are so different, but if you're really jumping around and kicking your legs in the air for an hour straight, you can probably burn up to 500-600 calories. 305Fitness in NYC claims you'll burn 800 in a class, but that's probably a stretch, unless you're that annoying person in the front row who does the absolute most the entire time (you know the one). Most dance cardio classes take breaks and have active rest periods, so it's obviously not as intense as spin or boxing. But then again, a workout is a workout, so if you'd rather dance than peddle on a bike until your quads feel like they're literally on fire, we totally get it. Do the dance class.
How To Burn Calories Throughout The Day Without Working Out
As much as we'd all like to be that girl who gets in an hour-long cardio session at 7am when the rest of the world is sleeping, it's just not gonna happen. In fact, the idea of getting out of bed to do something active while I could be in a deep sleep literally makes me nauseous. We all have those years days that getting to the gym just isn't in the cards for us, but it would still be nice to cut calories without legit starving ourselves. Here are some ways to burn calories throughout the day without breaking a sweat.
1. Skip Stairs
It might sound ridiculous, but going up the stairs burns a lot more calories that you'd think. I mean, you know the feeling of being winded after climbing the subway steps. That shit is a fucking workout. To make stair climbing even more effective, skip a step like some annoying 13-year-old boy. By skipping steps, you're activating the glute and quad muscles in your legs, which are the biggest calorie-burning muscles in your body. You might look like an idiot, and someone will definitely see up your dress, but you're basically replacing your 45-minute spin class. Ok, not really, but it's better than nothing.
2. Do The Public Restroom Squat
If you don't usually squat when using a public restroom, we're not judging, but like, ew. If you've ever been to an airport and have held to hold a squat over the toilet while peeing, you know how much it actually burns your legs. It's a great toning exercise and it actually burns calories. So, just pretend you're always at an airport and you'll burn calories every time you go to the bathroom. Your butt will probably get toned AF in the process, so I'd start now.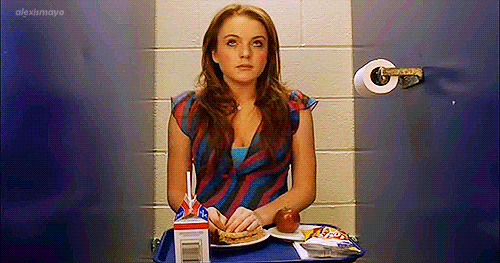 3. Eat Fiber
Foods with fiber are obviously healthy for you, but it turns out they literally help your body burn calories when you eat them. Foods that are high in fiber burn calories—it's been scientifically proven—because they are harder for your body to digest. So, when you eat fiber-heavy foods like broccoli, oats, beans, and Brussels sprouts, your body needs to work harder to digest and so it burns calories without making you lift a finger. We're basically giving you permission to order like, three more vegetable sides.
4. Drink Lemon Water In The Morning
If you've ever read an interview with any health guru or health-conscious celebrity, they all claim to start their day the same way: with a glass of lemon water in the morning. While we'd much rather skip straight to our cold brew, lemon water has a ton of benefits that will help your body throughout the day. Drinking water on an empty stomach will help flush out any toxins before you eat, and the polyphenols in lemon can help reduce your appetite, so you're less likely to refill your bowl of Honey Bunches of Oats three times. Try drinking 8 ounces of lemon water before breakfast and you'll see why Gwyneth Paltrow swears by it.

5. Engage Your Core
For people who don't work out, this one might be a little confusing, but once you get the hang of it, it'll be a game changer for your body. The idea is to engage your core when sitting at your desk, walking home, or just watching TV at night. Just like you have to squeeze your core during planks and sit-ups, engaging your core during everyday activities will help improve your posture, strengthen your abs, and burn calories when you're not even working out. You're putting in a little more work than you usually would, but then again you're not making it to the gym today so stop whining.
6. Drink Coffee
In case you needed another reason to drink a shit ton of coffee before your lunch break, here's another one: it'll help speed up your metabolism and make you burn calories. Here's how it works: the caffeine found in coffee is a central nervous system stimulant, and coffee contains chlorogenic acid, which is a compound that may help slow absorption of carbs. So, when you drink coffee, it makes you less hungry and speeds up your body's metabolic rate. Basically, order the Venti. Your body deserves it.