6 Miracle Spot Treatments That Will Clear Up Your Skin Overnight
I have recently decided to become a good person kind of healthy and try, like, really hard to better myself inside and out. How long will this phase last? I give it a week, but for now, let's continue to let me feel productive and wholesome. Obviously, I want to have my cake and eat it too, so while I still have the frequent bottle glass of wine along with calorie-loaded food, I also want to have FaceTuned-looking skin by the time I wake up tomorrow. Luckily for me all of us, there are a bunch of acne spot treatments that basically perform miracles overnight. Here are the ones worth both your time and money that will make your breakouts disappear ASAP.
This is the first one I've tried, and it's my fave so far (which is saying a lot for someone who is insanely picky). The natural cream is full of super healthy ingredients including tea tree and other good-smelling plants. All you have to do is use a small amount of the cream on the affected area and watch your blemish disappear by the next day. Seriously, a little goes a looong way with this one. The formula helps reduce redness, unclog pores, and prevent future breakouts. TBH, there *is* a little bit of a sting when you initially apply it, but it's nothing to leave a bad review for, and it's oddly satisfying to know this shit is working.

This is next to add to the existing cart I have on Nordstrom.com simply because anything by Mario is essentially a godsend (and honestly, I'm just waiting for that Black Friday sale). The lightweight lotion is v gentle and soothing, which is ideal for those with sensitive acne-prone skin. It consists of major key shit like calamine and salicylic acid, both of which make zits disappear overnight without drying your face out. BLESS. After washing and toning, tap on the affected area, but don't rub it in—instead, wash off in the morning.

Oily skin sufferers, say no more. This spot treatment was designed for those who go through blotting sheets like it's their job, since it controls excess oil while reducing rude af breakouts. Even if you have sensitive skin, this will soothe it immediately without causing irritation. It's a fucking miracle. Start by applying once a day, and only increase up to three times a day if you find it v necessary.

First of all, anything with AHA or BHA is a plus. Both have really long names that I am most definitely not spelling out rn (that's what Google is for, guys) and have fab results for the skin. These clearing gels work to reduce the appearance of most types of blemishes, which include whiteheads and blackheads, and help rejuvenate the skin by correcting discoloration from previous acne. It also cleanses your pores, hides the fact that you're slowly aging, and produces healthier cells for better skin. Use just once a day or twice if you need a pimple gone like, yesterday.

Take it from me: This shit actually works, and you can low-key stock up by running to the nearest Duane Reade or CVS. It's a non-comedogenic gel that clears breakouts in just a few hours. So basically, it's the perfect solution to a pimple emergency, if you have a date or important photo opp planned. Apply directly on the affected area once a day to start seeing results in eight hours, or just leave it on while you sleep.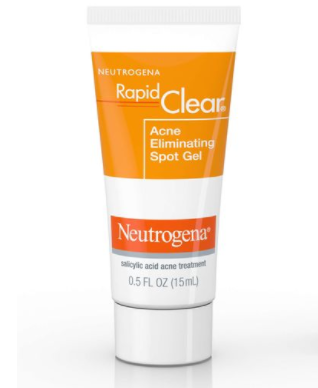 This moisturizing treatment clears and soothes irritated skin by the next time you check yourself out in the bathroom mirror. Okay, so not that fast, but you get the analogy. It not only gets rid of current and future breakouts ASAP, but it also eliminates the nasty-ass bacteria that causes acne to begin with. FINALLY, someone is doing something right in the world. The lightweight treatment will drastically take away unflattering redness, swelling, and all-around change your selfie game life as you know it.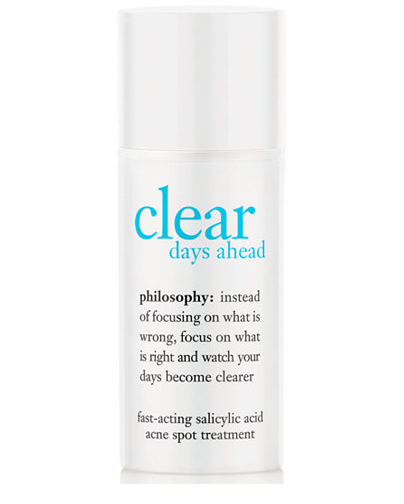 Images: Sam Manns / Unsplash; Ulta; Nordstrom; Sephora (2); Neutrogena; Macys
The Best Drug Store Facial Cleansers & The Ones You Should Literally Never Use
Unless you're into Korean beauty treatments, expensive and rare facial oils, or have an old Swedish facialist that follows you around with helpful tips and tricks (where do I find this), you're likely heading to your neighborhood drugstore for your facial cleansing needs. And that's a big, scary world, fam. There are oil-free cleansers, full-of-oil cleansers, cleansers with exfoliators, cleansers with minerals, cleansers for acne, cleansers that will probs give you acne, cleansers for the old, cleansers for alcoholics (hi), and much much more. We're being great friends by helping narrow the aisle a bit.
Here are some cleansers to literally never fucking use and some that'll probs help.
THE GOOD
Not really a cleanser, more of a toner, but hear us out. For those of you who crave the cleansing purity of alcohol but don't love the whole "omg my skin is dry and on fire" thing, witch hazel is for you. Once you actually wash your face, dab some sort of witch hazel on (it doesn't have to be fancy … generic will do) as a very gentle toner. It'll chill out your acne, while evening out your complexion.

Not only does this actually remove your crusted-on mascara, but it's also super gentle and is fantastic for zit-prone skin. It'll leave your face feeling clean AND not overly dry, so that's a plus.

Removes dirt and oil without stripping your skin, which is super important if you have a sensitive face that doesn't play well with anything harsh. It can also remove eye makeup without making you feel like you were maced.

Removes dirt, oil, makeup, and nasty shit from your face, while nourishing your face with dermatologist tested and approved cream cleanser. It also doesn't have any parabens, phthalates, or petrolatum, so it's hippie approved.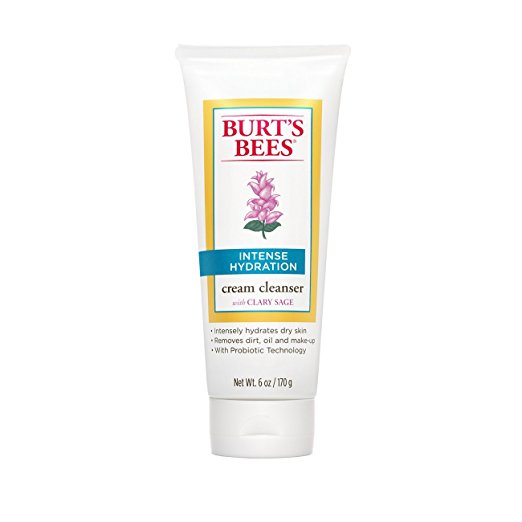 THE BAD
Invigorating here means scrubbing the first layer of your skin off—which, while yes, it's def smoother, it's also now super prone to infections, zits, and uneven tone. Did you know there's a legit lawsuit against St. Ives for marketing this shit? That's how bad it is. So maybe throw that shit out and be nice to your face for a change. Exfoliating is good. Removing layers of skin and having what feels like a chemical peel every day is not.

Want a dry and crusty face? Use this shit. Neutrogena is usually super on top of its game, but for some reason, this stuff makes users' faces dry and tight. It smells nice, which is great, but doesn't save it from our shit list today.

Okay, hear us out. This shit is awesome if you have combination skin and acne that flares up from too much drying. However, if you have oily skin, it may make your zits worse. Definitely try it if you must, but buyer beware.