Affordable Items to Make Your Apartment Look Expensive
I, like many others during this time, have been itching to redecorate my apartment. Naturally, after 60-something days of staring at the same four walls, it's easy to get bored of the same decor. But, I like many others during this time, do not have money to splurge on fancy furnishings.
That being said, I did some digging, and I'm here to present you with the best items and accessories to make your apartment look expensive *Erika Jayne voice* on a budget.
Wall Art
Not only does Society 6 have the cutest wall art, it's always on sale. It's affordable and you can find some hidden gems.
Simple staples are your friend here, because a lot of the "abstract" choices on these sites are interpretations of famous artist's work. I recommend keeping it classy with a three-panel wall stack. My personal favorites from Society 6 are The New Yorker prints. Pair three classic covers with black frames and thank me later.

TheNew Yorker Art Print by Naveenart107, from $16.19
Coffee Table Books
Coffee table books are a super simple, affordable, yet impactful way to add some style to any table. Of course, my go-to here is my bffl, Target.
Whether or not you give a sh*t about fashion, I always recommend designer coffee table books because they're just about the only affordable thing with a logo.
If you've got a marble, black, or white coffee table, grab Chanel, Collections and Creations by Danièle Bott, and if you've got a wooden table or want a pop of color, grab Chanel: The Making of a Collection by Laetitia Cenac.

Chanel: The Making of a Collection by Laetitia Cenac, $24.49
Accessories
Candles and mirrors and plants, oh my!
Before anything else, a theme is the most important way to tie in accessories and make them look flattering. The more cohesive a space is, the more sense it makes. The end goal is always to have someone walk in and believe that an interior designer spent a ton of money to make your spot perfect, when in reality you are said interior designer, and all the items are affordable.
I'm currently obsessed with Jonathan Adler candles—they're cool, different, and… $90. BUT, they currently sell the candle holders for $28, and it's items like these that we call "expensive on a budget". You can even purchase the matching condiment bowl for a full ~lewk~. It will turn heads (literally).

Jonathan Adler Muse Votive Candle Holder, $28
Mirrors are hard because everyone has the same one, so you want to stand out. I found this cute mirror from Patten Wall Decor on AllModern, but it was $102 so I decided it was not going to fit into my "affordable" category. That is, until, I found the SAME mirror from Patten Wall Decor at Target for $42. My initial thoughts are wtf, but now that I'm over being mad at AllModern, I'm just happy to share it with you all. Throw this bad boy on an accent wall to double as an art piece.

Accent Mirror Gold – Patton Wall Decor, $42.49
I'm not going to mislead you with links to cute faux plants, because truth be told, they are not the same as the real deal. I DO recommend purchasing fresh plants and treating them with TLC and lots of light. I recommend a Fiddle Leaf, because they live for 25+ years when cared for properly, and that is super convenient when not wanting to spend money repetitively. You can purchase them at any local nursery, including Home Depot. Use your candles as a color guide to your pots, a subtle yet important way to tie things all together.

Kitchen/Bathroom
With a full-size home, the possibilities are endless, but my fellow city livers (whether it be NYC or not) know the kitchen and bathroom struggle. Peel and stick contact paper for your countertops and wallpaper is your best friend here, if applied properly.
For the bathroom, I recommend a busy print, because 9/10 times the appliances will be all white, allowing for some pop. I love this Speckled Dot Paper from Opalhouse™, available at Target of course.

Opalhouse Speckled Dot Peel & Stick Wallpaper, $34.00
For the kitchen, go marble for the backsplash and counters for a subtle, pretty moment. Less is more here, so I opt for a more gentle print like Brewster Carrara's Marble Peel & Stick Wallpaper.

Brewster Carrara Marble Peel & Stick Wallpaper, $35.99
Final Touches
I leave you with some final ways to accessorize and spruce your apartment that work in any space. We're getting a little fancy shmancy here, but West Elm is having a major sale, so take advantage!!!
These Agate Bookends are striking and unique, whether they live in your living room or bedroom. They look expensive AF, but are currently on sale for $40, so that's a win in my book.

Agate Bookends at West Elm, $42.70
These stackable Glass Shadow Boxes are also the perfect accessory to add in any room, whether it be jewelry and sunglasses, or statement accent pieces. They're a pretty and easy way to make a regular item look luxurious, and that's why we're here!

Floating shelves are a cute way to make handy wall decor, without having to purchase a bulky piece of furniture. I love the Shelfmate Collection at West Elm, because they are as aesthetically pleasing as they are practical.

Shelfmate Collection, from $50
Last but not least (in fact, maybe the most important) we have the ever popular bar cart. A bar cart has never been more important, because if you're like me, you've run out of room to stock the endless wine supply necessary to survive this quarantine. I love this Laurence Mid-Century Bar Cart from Wayfair, because the modern style shape and gold accent is the perfect touch of opulence but doesn't break the bank.

Laurence Mid-Century Bar Cart, $102.99
If you're scrolling through this list, there's a 50% you're thanking me, and a 50% chance you're mad at me. Either way, most of, if not all of this is currently in your cart so at least your apartment will be looking good.
As always, feel free to DM me with your favorite sales and I'll continue to provide you with mine.
Images: Cody Black / Unsplash; Society6.com; Target.com; JonathanAdler.com; AllModern.com, HomeDepot.com; Wayfair.com; WestElm.com
Betches may receive a portion of revenue if you click a link and purchase a product or service. The links are independently placed and do not influence editorial content.
6 Things You Need To Know About Traveling Alone
Way back when I was ~studying abroad,~ my friends and I tried to organize a trip to Amsterdam. Spoiler: it didn't go well and none of us talk to each other anymore. It felt like that Girls episode when they all visited North Fork to "heal" and Marnie went completely psycho—except in my case, we were all Marnie. Fun! Tbh, I would blame the worst four days of my life on me and my friends all being too poor to do anything aside from smoke weed and feel depressed in the Anne Frank House, but I think the real reason is that traveling in groups, no matter how much money you have, sucks. Don't believe me? Take a look at the cyberwar that broke out in your group chat over where to get dinner this weekend. Like, try doing that, but for four days in a different country. So, after the Amsterdam Incident, I've officially decided that every trip I take from now on will be either by myself or with my boyfriend, and since he is suffering from a brutal case of nonexistence, it looks like I'll be traveling alone. And I am totally okay with that.
I know what you're thinking, "wow, that's so depressing!" and to you, I ask, is it? In my experience, when other people get involved in my plans, everything gets messed up and I become irrationally resentful. In other news, I will likely be dying alone. So if you want to protect your friendships from your own rage without sacrificing the ability to travel, maybe you, too, should consider traveling alone. Here are a few things to think about before you do, though.
Get Over Being By Yourself

If you've ever met me, you're probably rolling your eyes right about now because you know that I don't like to do literally anything alone. Like, if I'm eating by myself, it's behind my closed bedroom door where no one can see me deep-throating a burrito. I have no idea why, but I always feel like when I do things alone in public, everyone is staring at me thinking, "That poor, pathetic girl." In reality, since no one knows who I am and because I'm not doing anything worth staring at, exactly zero people are looking my way or thinking anything about me except for maybe "please get out of the way." If you're thinking of traveling alone, I'd start getting used to going to restaurants in a party of one, seeing movies, and shopping by yourself, just so you get used to the feeling of being out in public without anyone else with you. Being by yourself is nothing to be embarrassed about—and you're really going to have to get over that before traveling alone.
Be Safe

I hate that safety is a concern for women traveling alone, but if you've ever seen Taken, you know that the world is a different place for women than it is for Liam Neeson men. Of course, being on your own isn't a reason to not do things like travel, eat, or party; it's just a reason to be extra vigilant. Obv, Taken is the most ridiculous movie ever made and Kim probably could have avoided the whole being kidnapped thing by just, like, not getting in a car with a French stranger and driving straight to her living quarters, but I don't want to victim-blame. Seriously, though, if all the true crime I watch has taught me anything, it's that there are a lot of crazy people out there, so when it comes to staying safe, take precautions! Basic safety tips include not trusting strangers (see, I knew my trust issues would come in handy one day), choosing a good purse with a secure closure (so you don't get pickpocketed), and keeping your passport and other important documents locked up (pickpockets again).
Another big safety tip is to do your research beforehand and don't just roll up to a foreign city totally unprepared. Make sure you are familiar with the vibes of each neighborhood, how to get around, stuff like that. And make sure you have the emergency numbers (like, the 911 equivalent) of wherever you're visiting on hand. That may seem massively unnecessary, because what could possibly happen? But as someone who has broken a rib from simply falling down, let me just say, things could definitely happen. According to Bustle, "Some countries have separate numbers for crimes and medical emergencies," so it's a good idea to write all the important numbers down beforehand (yes, like on paper) in case your phone dies, you have no service, or anything else goes wrong with your phone. Bottom line is, you don't want to have to look that stuff up in an actual emergency.
Accept That Not Everything Will Go According To Plan 

Like I warned my sister-in-law on her wedding day, every detail in the itinerary will not play out perfectly. Don't react like she did; just be cool and accept it. Look, you can't control the weather or whether or not there will be a huge national strike because the president of France wanted to increase the retirement age and now all the monuments are closed, so you can't let mishaps ruin your whole trip. The best way to avoid having your itinerary getting f*cked up by things outside of your control is to not plan out every second of every day. Rather, choose an area you want to see and have a general idea sketched out of what you want to do there, rather than a minute-by-minute timeline that leaves no room for exploring or detours. I recommend picking one or two specific things you'd want to do in the morning, afternoon, and evening. Being on an aggressively strict schedule on vacation is low-key stressful, and part of the fun of taking a solo trip is being able to wander and explore without your annoying friends reminding you that you were supposed to be on your way to the Prado three and a half minutes ago.
Don't Go Off The Grid

My crazy mother has convinced herself that if I walk back to my Midtown East apartment by myself, I will get murdered, so I can't imagine how much that woman will worry when I go to Madrid, which may as well be North Korea to her, by myself. She's very dramatic, but your friends and family will worry about you, so literally going off the grid isn't a good idea—especially if you're going somewhere unfamiliar alone. Whether you want to post every step you take to your Instagram story or just send a simple "I'm alive" text to a few people every night is up to you, but don't be an asshole and just, like, turn your phone off.
Choose Your Accommodations Wisely

So, obviously you should do a ton of research into where you're going to be staying and read enough reviews that you can feel confident and safe with your choice (but not so many reviews that you go down a rabbit hole and just throw your whole trip in the trash… speaking from experience). But, with so many options (hotel vs. hostel vs. Airbnb), your first bet is to zero in on which type of accommodation is right for you. One thing to consider is the balance of comfort vs. isolation. While it's definitely nice to relax at the end of a tiring day in a non-bunk bed in a private room at a hotel or Airbnb, speaking from experience, staying in one of those can make it more difficult to meet people, which can make you feel even more isolated. So you'll really want to be honest with yourself. Assess how easily you can talk to strangers, and whether you feel energized by being around people. If you like being around people but are not good at starting conversations, you might want to find a more social place to stay. If you literally hate people and/or could chat up a wall, you'd probably be fine staying in a place where you will never so much as bump into another person.
Prepare For FOMO

I once skipped a distant friend's birthday dinner at a restaurant I hate because I had a cold, but then I saw everyone's Instagram stories, and you better believe my FOMO was through the damn roof. So much so that I ripped off my floor-length bathrobe, threw on an outfit, and got my sick ass to Brooklyn because missing out is too much for me to handle. Even if you're having the time of your life, you will probably still experience FOMO traveling alone. If you're traveling alone, you are going to have to be okay with the fact that your friends won't pause their own lives while you're living your best one in a different city/state/country. Remember, you are the prize and you took this trip for the Instagrams yourself! Let this trip teach you a lesson about having fun by yourself and being happy for the people having fun without you.
At the end of the day, I wouldn't actually recommend traveling alone every single time you go on vacation (at the very least, so you can save money by splitting costs), but taking a few days to explore the world on your own is a really good way to grow and, considering how much I hate eating alone at a restaurant, I am definitely in need of a little growth. 
Images: Giphy (6); Unsplash
I Tried To Keep A Budget For One Month & Here's What Happened
If you've read any of my other articles, you know I'm all about being a betch on a budget. But I have a confession. I don't actually "budget" my money. Sorry, I'm a fraud.
To earn back your trust, I decided to turn things up a notch for a month and set hard limits on how much I can spend on shopping, going out, groceries, and literally everything else. Here's how it went down.
Part 1: My Plan
TBH I had a head start when it came to managing my funds. I've been tracking how much money I make and how much I spend for the last three years. No, I don't use an app designed for this exact purpose. How do I do it? Yup, you guessed it! I created my very own color-coded, personally-customized spreadsheet, complete with formulas, monthly summaries, and labels galore. But I don't budget anything. I literally just tally up how much comes in and how much goes out every month, then cry about how much I could've saved.
Here's how much I usually spend every month:
Shopping: $100
Going Out: $300
Groceries: $200
Coffee: $100
Gas: $250
Bills: ~$2,000
Total: $2,950
I promise I didn't just pull those numbers out of thin air. To prove it, here's a screenshot from my spreadsheet so you can see what the weekly damage typically looks like:

As you can see, I love egg sandwiches, but those delicious bad boys add up. So do groceries, and lattes, and sushi lunches. I obviously had to reel it in to save any money. I had to try to spend as little as possible on everything I'm generally so carefree about.
Here are the hard limits I planned to enforce for the month:
Shopping: $0
Going Out: $100
Groceries: $200
Coffee: $50
Gas: $200
Bills: ~$2,000
Total: $2,550
I planned to cut back my spending by $400.
*gulp*
Part 2: What Happened (By Category)
Shopping
Since my monthly allowance was a whopping zero dollars, I wasn't supposed to shop. At all.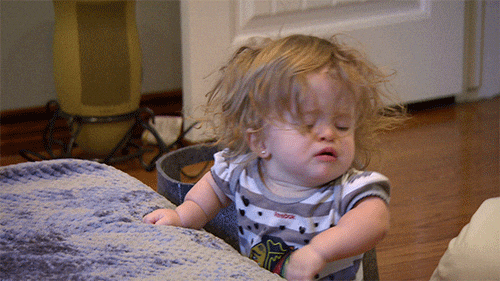 Whereas I'd normally fall for sponsored Instagram fashion posts on the regular and risk taking a $10 loss on lingerie from China I'll never wear, I had to not do that. Do you know how hard it is to close out of a website full of amazing deals, or scroll past an ad for super cheap bikinis? REAL HARD.
Anyway, I had ants in my apartment for the first time ever so, of course, I had to blow my limit on something super boring like ant traps. So I went to Target to buy them and bought one box instead of two to save $5. I could've only spent $5, but I ended up spending $24 because I also needed nail polish, and then I found a cute bra on clearance…because it's Target and nobody ever walks out of Target with only what they originally came for. Don't judge me.
Goal Spend: $0
Actual Spend: $24
Pass/Fail: FAIL
Going Out
I rarely go out to bars, but I always go out to eat, which is where a lot of my money goes every month. The month I was budgeting, I only went out a few times and kept my orders to a minimum when I did. I also let people treat me to dinner or a drink for once in my life, so I didn't have to be a total hermit. Shout out to my real ones. #blessed. It was a struggle fighting off all of my brunch, sushi, and margarita cravings—but I did it!
Goal Spend: $100
Actual Spend: $86
Pass/Fail: Pass
Groceries
I have a huge appetite, and I f*cking love food. So, yeah, I basically starved this month. Jk. I was just forced to eat and cook the stuff that's been in my fridge and pantry, when I'd typically go out to eat and let perfectly good groceries go to waste.
I forced myself to get only what I needed, when I'd normally buy a ton of new snacks and random sh*t that caught my eye while wandering around Whole Foods and Trader Joe's. I also meal prepped for the week and tried to not eat all of it in two days. And I succeeded.
Is it healthy to live off waffles, instant ramen, and almond milk lattes? Because I've been doing it for a few months now and I feel p r e t t y damn good

— Morgan Mandriota (@MorganMandriota) March 1, 2019
Goal Spend: $200
Actual Spend: $194
Pass/Fail: Pass
Coffee
my favorite winter activity is complaining about the cold while I'm chugging iced coffee

— Betches (@betchesluvthis) February 23, 2019
I write for a living, and I love getting my work done from coffee shops 3-4x/week. But a $5 almond milk latte with cinnamon plus $1 tip every time I hit Starbucks or my local coffee shop adds up to almost $100/month on coffee that I could brew at home for free. This month, I basically worked from home more often and went to the coffee shop less often to save a few bucks. Not much else to document here. Love you, caffeine.
Goal Spend: $50
Actual Spend: $37
Pass/Fail: Pass
Gas
When I'm not at the gym, on my couch, or hanging with friends, I drive around aimlessly for hours. Weird? Let's call it therapeutic. Doing this obviously eats up gas. I drive a Jeep that fills up at around $30/tank. $30 in gas for a week can easily become $60 if I end up driving to the Hamptons just to look at crazy houses two times per week. Shut up, it's inspiration and motivation to achieve my goals. I stopped doing this, though, and put my time to better use instead—and definitely saved some cash in the process.
Goal Spend: $200
Actual Spend: $126
Pass/Fail: Pass
Bills
Between my rent, phone, car, phone insurance, car insurance, Netflix, and other little expenses that pop up, like doctor visits and monthly cloud storage subscriptions, I spend about $2,000 every month in bills. Bills are a must, so I couldn't reel that in any more than I already have.
Goal Spend: ~$2,000
Actual Spend: ~$2,000
Pass/Fail: Pass?
Part 3: Final Results & Thoughts
Here are the final numbers:
Shopping: $24
Going Out: $86
Groceries: $194
Coffee: $37
Gas: $126
Bills: ~$2,000
Usual Monthly Spend: $2,950
Total Goal Spend: $2,550
Total Amount Spent: $2,467
Total Goal Saved: $400
Total Amount Saved: $483
Pass/Fail: PASS! (WITH ROOM TO SPARE)
I was able to save almost $500 just by budgeting my spending for one month! Not shocking, but definitely difficult.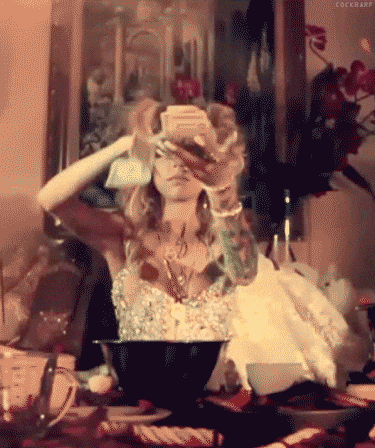 I realized that I spend WAY too much money on unnecessary sh*t when I could be saving it instead. I have goals, like eventually owning a house and traveling the world, so I need to be more mindful about where my money is being thrown around in order to achieve those goals.
As tough as it was to fight the urge to get an egg sandwich or a margarita when I desperately craved one, it felt awesome to exercise willpower that I didn't know I had, and save money while doing it.
Moral of the story: Budgeting your money is 100% possible and 200% worth the struggle when you have hundreds of extra dollars laying around at the end of the month. Do it.
Second moral of the story: I really just need to be a gazillionaire who doesn't need to budget her funds anymore. Venmo me, plz.
Images: Giphy (2); @morganmandriota, @betchesluvthis / Twitter; @betches / Instagram
Realistic Money Diaries: How I Survived In San Francisco On $45K A Year
You might remember that Refinery29 published a failed attempt at a 'Money Diaries' about (what they consider) relatable women who live in f*cking expensive places. The reality is that these stories actually sound like someone is calling up their d(z)addy every time they want to go to Glossier or brunch. Meanwhile, the rest of us are here having sleep for dinner, wondering what the heck we're doing wrong.
Now, five years or so after college, one might say I occasionally can treat myself to an avocado toast or a non-happy hour drink. My poor (literally) post-grad self might have *slightly* moved up in the world (you might find me freelancing on resumes and sh*t on Betches because I'm a freak and have a *passion project*), but it wasn't always that way. So, what better way to explain that than to pimp out the first few years of my twenties. Here is a much more realistic money diary of how I lived in San Francisco during these miserable years of my life.
After graduating from UNC-Chapel Hill as a journalism major, I decided, "why would I use everything I learned in the last four years towards my future career? I'm going to go into sales." So, I moved to SF after getting an entry-level job at an ad tech company. After landing the job through one of my sister's friends (networking at its finest), I accepted a $45K salary and moved to one of the most expensive cities in the country. Good job, brah.
The Basics
Salary: $45,000
For some perspective, there was actually a homeless man (Google: The SF Bushman) that was reported to make over $60K from his "street performance" in SF. So, the fact that I was making $45K was pretty dismal. Oh, and the average salary in SF is well over six figures, making it impossible to find a place to live that doesn't resemble Harry Potter's cupboard under the stairs.
Rent: $1,300
At first, I was paying $1,600 for a crappy apartment with this dude who was not only like 15 years older than me, but also was most likely a drug dealer (this part would have been fine if he shared). Two months in, I actually found out the apartment had f*cking fleas. I *immediately* exited the vicinity. Thank u, next. I ended up finding a place for $1,300. The new apartment was 500 square feet for two people (and somehow included a living room, kitchen and bathroom) but hey! At least I was flea-free.
Bonuses: $200/mo
I got paid overtime at this job so on average about an extra $100 a paycheck, so $200 in total. TBH this feels like a waste of money considering the slave labor coffee runs I was being forced to do on a daily basis, but whatever, money is money.
The Sh*t I Paid For
Internet: $50
Ugh. Literally, what does a girl have to do to stream Riverdale on a Friday night? Give up her first-born child to Comcast? I am literally not even a human without working internet so my roommate and I split this bill.
Phone: $Free$
At this point, I was traveling for work so I asked my company to pay for my phone bill. They said yes. You never know until you ask, right?!
TV: $10
Cable's going to be a no for me, dawg. Luckily, my roommate was in the same situation, so cable was a no-go. If I had to choose between a few bottles of wine and getting to watch The Bachelor on time, I'm choosing wine. Sorry, not sorry Chris Harrison. I did treat myself to Netflix and steal my parents cable password so I did not die of boredom.
Groceries:  $60/week ($240/mo)
Trader Joe's frozen meals literally (not literally) became my bitch. I mean, have you ever tried their fried rice? Five stars. If I could get two meals out of a $5 bag, that was great. This and the fact that I actually couldn't fit in my kitchen if I ate bread the night before (that small, yes), meaning that I highly overused the microwave. TBH, I probably did this 3-5 nights a week.
You might have noticed that I only talked about dinner. Welp, in full saving mode, I ate the cheese out of the snack fridge at work most of the time for lunch, making some sort of sandwich. OFFICIALLY EMBARRASSED AT MYSELF. WOW.
Life tip: if you do this, just conveniently end up on a call or in the bathroom when the office admin asks where all the snacks went.
Transportation: $65
Having a car in San Francisco is basically equivalent to asking someone to break in and steal your sh*t. Enter: monthly clipper card (SF version of a subway card).
Gym: $0
What's a gym?! Coming out of college, my metabolism was still fast AF (as if I needed another depressing thing of the past to come up while writing this post) so luckily, taking runs around San Francisco was enough to keep me *somewhat* in shape. That and the fact that my meals consisted of half a Trader Joe's frozen meal.
Clothing: $30
I should have mentioned: I interned for free in NYC at Condé Nast for three summers prior, so I had artfully mastered the ability to make a Forever21 sale rack look like Balenciaga. I remember I let myself buy one new thing from Forever21 (specifically, yes LOL) a month, for about $30.
Self-Care: $0
I'll be honest, this first salt mine job had occasional perks (occasional being the KEY word). Once in a while, one of the more senior account executives would take me with clients to get mani-pedis (this counted as a "meeting"), so that was covered in terms of making at least my hands look halfway decent. For everything else, it really didn't happen while I was at this company. Once I actually cut my own hair (terrible idea, never do it) because I needed one so badly and ended up looking like Janice Ian from the BEGINNING of Mean Girls.
Savings: $100 ($50 from each paycheck)
Put $50 from every paycheck into index funds because my mom had sent me a graph about some sort of compounding sh*t.
Friends, Fun & Drinks: K ASSHOLE, YOU CAN STOP MOCKING ME NOW
The humiliation is sinking back in. I was actually the LAMEST 21-year-old in a new city because welp, money. I don't have a budget for this because I DIDN'T HAVE ANY FRIENDS, OKAY? Geeeeez. Why are you making me think back to this time in my life?
The Numbers
Monthly Salary: $2,400
Paycheck came to about $1,100 each time after taxes (f*cking taxes). I got paid twice a month. This meant one of my paychecks went entirely to rent plus about $200 in bonuses a month. In total, take home $2,400 a month.
Rent: $1,300
Leaving me with a measly $1,100 (I'm honestly shocked looking back at how the EFF I did this). I'd burn through that in like, one trip to Whole Foods now.  
Other expenses: $595
So with $595 I like, I don't know, tried to make a friend after moving to San Francisco. Maybe you know, treat myself to fight off the depression. Extra guac on my Chipotle burrito. Or go to a happy hour once in a blue moon.
What I Learned
To get *real* for half a second here, the hardest part of this situation was actually that I was lonely AF. I mean, not having enough money to socialize after moving to a new city is just plain pathetic and miserable. In hindsight, I also wish I had given myself more experience in a field that was growing.
I interned at Condé Nast (trying to be like Devil Wears Prada or something WHO KNOWS WHAT I WAS THINKING) for my summers during college. Although the experience was cool AF (wassup Anna Wintour), I was interning a) for free and b) wasn't getting any experience in an industry that was growing (I was working in print magazines, for reference).
I also studied NEWSPAPER JOURNALISM college. That was literally the dumbest decision ever. Because when the eff did you last pick up a newspaper?
But *somehow* I survived. Barely. The trick was really keeping my expenses down. And even though I've moved on to other things, there will always be a little place in my heart for Trader Joe's fried rice.
Images: Ian Schneider/Unsplash
How To Copy Olivia Culpo's Style On A Budget
Some people may say I have an obsession with Olivia Culpo, and they are absolutely right. I think Olivia has an amazing personal style that is quite easy to imitate. She knows how to dress up and dress down. I'm not just obsessed with her style, I'm also mildly obsessed with needing to know if she and Danny are ever going to get back together. If not, I really hope he sees this and calls me. But I'm a fashion writer, so the purpose of this article will focus on Olivia Culpo's style and not her love life. The latter will be for another time.
Anyway, dressing for the heat and staying trendy is a hard task, but one that Olivia always pulls off flawlessly. So let me help you out by creating three killer Olivia Culpo-inspired looks for different occasions that I hope you'll love and be able recreate yourself—for a lot less, as always.
The first look is a ruffled black top and denim shorts. This look is perfect for a night out in heels, or sandals if you want to dress down. This look is dressy and trendy on top, but with the denim shorts in the bottom, it looks like, "Oh I just threw this together, but look how great I look!" I found this top from Boohoo. Now, be careful, because it is very low-cut, but if you like living on the edge wondering when you're going to fall out of your top, then this is the shirt for you. And fabric tape could be your new best friend. My denim shorts are from Forever 21. Now I know this bag doesn't look like it's on a budget, but I stole it from my mom, so technically, it was free. I tried to copy Olivia the best I could, but of course you can wear your favorite crossbody to complete this look. The top I'm wearing was a gift and is sold out, but I found you guys an equally cool top from Boohoo with a very Olivia vibe.

From top: Boohoo rose ruffle blouse; Forever 21 distressed denim shorts
My next look is a casual Saturday look. I have the same denim shorts on from the previous look, and my crop top is also from Forever 21. Now, I know this top looks a little like a picnic tablecloth, but sometimes that style is cute? Instead of a bow in my hair like Olivia, I put on a white scrunchy because a) I didn't have a bow, and b) I thought it made me look less like a 14-year-old girl and I already get carded at the bar so I'm really not trying to add to that.

From top: Forever 21 smocked gingham crop top; Forever 21 distressed denim shorts
My last look is for a sexy night out—maybe to attend an event or to just lock in that summer crush who finally asked me out on a date. Blazer dresses have been on trend for a while; I've had this in the back of my closet for years and finally got the courage to wear it. This particular one is from Nasty Gal and is a romper with shorts in the back with a skort type situation in the front. A  pair of simple black pumps makes this look what I like to call "business sensual". You can also always wear this with sneakers and be extra trendy. Either way, a blazer dress is perfect for a summer night out!

Nasty Gal Powers That Be blazer dress
Images: Olivia Culpo/ Instagram (3); Maya Media (3)
Betches may receive a portion of revenue if you click a link in this article and buy a product or service. The links are independently placed and do not influence editorial content.

Celebrity-Inspired Wedding Attire That Won't Break The Bank
Ohhhh wedding season, such a joyful time, so much love, so much happiness—for everyone but you. If weddings weren't a constant reminder of how single you are, then they sure do remind you of how broke you are. Weddings can be truly, truly annoying, and I say that with all sincerity. People want you to come to their wedding, enjoy how in love THEY are, and spend hundreds on a dress? Ugh, the agony. Still, sometimes weddings can be great. I personally have never met an open bar I didn't love. The singles table can we a real wild one, and if it's a black tie wedding, well then, sign me up. Now, quoting Wedding Crashers for the entire ceremony and reception is required, but what's also required is to have a fabulous dress. I have found some great inexpensive wedding attire that will be sure to turn heads, and hey, maybe you'll catch the bouquet and you'll be next! Doubtful, but at least you'll look good trying.
Haliee Steinfeld 
My inspiration for this dress was Hailee Steinfeld.  She wore it in white, but unless you want the bride you actually kill you, I'd stay away from anything white. I wore this dress in green but found the same one in orange. I know what you're thinking: "I'd really rather not look like a pumpkin while sulking during the first dance," but I promise you won't. Orange is great in the summer, especially with a tan. 

House of CB Holly orange slit front maxi dress
Bella Hadid
My next inspiration was Bella Hadid. The dress I'm wearing I found years ago and actually wore it to a prom. Please don't judge me. I brought it to a tailor and had a slit put in it because I'm an adult now. I found an even better one for you guys! This will surely get the attention of the singles table and probably the creepy uncle at the wedding. Sorry for that. 

House of CB Tomasa champagne satin draped maxi dress
Sometimes long dresses aren't the vibe for a wedding. The dress I'm wearing I bought last summer and it's sold out. I'm really sorry. I hope you forgive me, because I founder a cheaper one and it's literally the exact same thing. Black satin always stands out. It says you're classy but that you're also here to fuck things up at the cocktail hour. I didn't have a celebrity inspiration for this dress, but I think it's perfect summer wedding attire, and in the winter it's great for holiday parties with tights and pumps.

Lulus one day black satin halter swing dress
Meghan Markle
My next look was inspired by the new princess. Or Duchess? Whatever. I love the halter look with a top knot. This color is PERFECT for a summer wedding. The material is light, so if you really feel like dancing with the creepy uncle, you'll be able to really move it. Meghan Markle wore a similar style for her wedding reception, so basically I'm a princess now too.

Missguided blue choker halterneck low back maxi dress
Bella Hadid (Again)
Lastly, I feel like I need to tell you that this dress from House of CB was only $200 and flawless. White is obviously not a color for a wedding , but sometimes summer gala events pop up or maybe you just want to look good going to the grocery store. Who am I to judge? Moral of the story, House of CB has some great affordable dress for whatever you're doing this summer. 

House of CB Merveille white wrap sleeve maxi dress
Images: Haliee Steinfeld, Bella Hadid, Kleinfeld Bridal / Instagram; Maya Media (5)
Betches may receive a portion of revenue if you click a link in this article and buy a product or service. The links are independently placed and do not influence editorial content.
How I Survive In Portland On A $50K Salary: Realistic 'Money Diaries'
As long as Refinery29 keeps recruiting socialites to write about their budgeting woes for their Money Diaries segment, we will keep flaunting the finances of our freelancers to remind the world what suffering really looks like. While not nearly as expensive as
LA
,
New York
, or San Francisco, Portland, OR, where I currently live, is rapidly moving up the ranks of American cities that young people flock to for overpriced beverages and an astronomical disparity between their rent and wages. Thanks,
Portlandia
. Here's what a typical day looks like in the Pacific Northwest's second favorite city (fuck you, Seattle).
The Basics
Occupation: Officially I'm a global communications planner at a media agency, which is one of those made up titles that means I majored in journalism in college and then shrugged my way into job. It's worked out spectacularly well for me thus far, so if everyone could keep their mouths shut and not ruin that, I'd be very appreciative.
Industry: Advertising. My office could not be more stereotypically "millennial advertising" if we tried. Portland's latest warehouse loft-turned-office has it all: exposed brick. unfinished floors. open floor plans. a three-legged dog who named Cooper who loves burritos as much as any of the rest of us. Welcome to media, it's just as glamorous as you were promised.
Age: 26
Location: Portland, OR
Salary: Approx. $50K
Paychecks: I get paid twice a month, on the 15th and the 30th. Sometimes this seems like a rational spacing of time, and sometimes it seems like four years have passed between the 15th and the 17th. If pay day happens to fall on a Friday, I am guaranteed to be starving for the next week and a half because my drunk self has no concept of not spending her entire paycheck mere seconds after she receives it on drinks for her all her friends.
Bonus: Much like debt-free college and social security, bonuses are a myth perpetuated by baby boomers to make us hate ourselves. No one tell them how well it's working.
Shit I Pay For
Rent: For rent and utilities, I pay a grand total of $705 a month. I realize that this is a screaming deal, and there's likely a reason. I live in the corner apartment of a building on a bustling street that hosts no less than four ambulance parties a night. We have no dishwasher, which means I could be stricken down with salmonella at any given moment. About once a month, someone tries to break into our basement storage/laundry room, which means I am unable to clean my clothes or access my storage unit for days at a time while the door is being replaced. Sometimes this means you have to wrap your cat in a blanket and carry her to her vet appointment because you physically cannot access her carrier. Don't mind me, the quirky twentysomething strolling down a busy thoroughfare, gripping a struggling, screaming, overweight cat as if her life depended on it. I'm a rom com waiting to happen.
Car: I'd say I fill my car up about twice a month, and it's probably $40 each time because I wait until there are literal tumbleweeds rolling around in the tank before coasting to the gas station that is only slightly downhill from my apartment.
Comcast:
I pay $40 a month for moderately reliable wifi and access to the most basic cable package so that I can watch two shows in real time:
Riverdale
and anything from
The Bachelor
franchise. I initially positioned this as a work necessity, just in case I have to write a recap or reactionary piece. That has never happened. I'm just trash who needs immediate access to
Riverdale
and
The Bachelor
.

Hulu: My first big move into adulthood was taking over my family's Hulu payment because it felt weird making my grandma pay for it while I handed out the password to all my friends. You could say I'm selfless. We sprang for the $11/month plan so that we can skip commercials. This is how the other side lives, my friends.
Gym Membership: I pay $89/month for a Class Pass membership that gets halfhearted use at best. Some weeks I'll remember that one day the sun will return to this god forsaken city, and I go to barre religiously for four days in a row. Then I discover Hawaiian food and don't move for another three weeks. Moderation is everything.
Going Out/Eating/Stupid Shit: I'm so offended that you would even think I'd subject myself to the trauma of checking these numbers. It's too much okay? Is that enough? Are you not entertained?
Savings: I try to put away anywhere from $200 – $400 a month for a month long trip I have booked in October. "Try" is the operative word here, because I usually end up dipping back into that savings a couple days before pay day. My Mint app is furiously buzzing just hearing me type this.
Student Loans: I have come to accept that I will be paying these until the day I die. My 10-year plan is that the United States government crumbles in some kind of YA dystopian anarchy plotline, and I don't have to finish paying for my college degree. That's it. That's as far as I've gotten in the realm of financial planning.

A Typical Day
8:00am – Eat what I've convinced myself is a healthy cereal alternative but what I know deep in my heart to just be a Trader Joe's branded version of Cinnamon Toast Crunch. Sprinkle a couple blackberries on top and voilà, I am a health guru.
8:20am – Get into my car and notice that my gas light is on. How long has it been on? Only God knows. Immediately decide that this is a problem for later me to deal with.
8:35am – Stop on my way to work to buy an iced latte that I can hardly justify because our office provides coffee. But it's the closest thing Portland has to Blue Bottle and so we all have to make our scarifies, I guess. My favorite part about spending $5.75 on an iced latte is that it only takes me 30 seconds to drink it and immediately wish that I had another one. Sure, it could have been $4.75, but I tipped a full dollar in my ongoing efforts to get the hot barista to remember me. This strategy has yet to pan out.
8:37am – While waiting for my latte, I openly gawk at a woman at a nearby table who has managed to pull off the heavy bang/oversized overall/struggling yet chic artist look that I was convinced, until this moment, only worked on people like Alexa Chung and Rachel McAdams. I wonder if she also tipped the barista a dollar.
10:00am – Walk to the cafe by my office because it's such a nice day and why not get some fresh air! Definitely no ulterior motives here! Just accompanying a friend and basking in that sweet Oregon sunshine!
10:05am
– Order a side of bacon, because I'm a growing 26-year-old girl and if
keto
taught me anything, it's that we should be celebrating this perfect piece of meat.
12:30pm – Ventured to New Seasons to stock up on cheese for my weekly Riverdale viewing party. If you don't spend your Wednesday nights devouring entire wedges of jalapeño gouda and mocking Archie Andrews, I honestly don't know what to tell you other than to get your shit together.

While there, I realize that I have yet to drink a single liquid today that isn't coffee, something that is definitely not helping eradicate the cold that has slowly taken over my body in the last 24 hours. In the name of self-care, I spend $4 on 11 oz. of hand squeeze orange juice and another $2.50 on a giant-ass bottle of Fiji water. I recognize that spitting in the face of sustainability is a bold choice to make in Portland, but I don't have a dishwasher and don't trust my own paltry cleaning skills to remove whatever bacteria may have accumulated in the four reusable bottles I actually own after months of use/baking in the backseat of my car.
I didn't buy lunch because Tuesday night I decided to meal prep for the week to make myself feel better about a solid week straight of takeout. This didn't stop me from standing in front of the hot bar mac and cheese and just sighing for five straight minutes. But, in the spirit of full disclosure, if we were talking a typical day I'd spend five minutes hemming and hawing about saving money and then drop $9 on a boxed salad, likely rife with e. Coli.
2:30pm – Consider eating the "afternoon snack" I packed this morning. It's a healthy and dissatisfying combo of carrot sticks and white bean basil hummus, something that sounded enjoyable while I was furiously grocery shopping the night before but now just makes me want to die.
2:40pm – Eat it anyway. Even Cooper is unimpressed.
4:30pm – I head to the store to buy some stupid expensive sunscreen for my stupid pale skin because the stupid lovely sun came out in Portland for the first time this stupid year. God forbid I go to an outdoor happy hour before slathering myself in SPF60 and praying that whatever well alcohol I've selected for myself won't interact with the sun and result in a cute rash across my chest.
4:45pm – It is now time for later me to deal with the fact that my car is running on literal fumes. I stop at the gas station near my office where the taxis fill up, because it's cheaper and still pull the "just $10 regular" move because I have never heard of foresight. Sounds like a problem for two-days-from-now me.
6:30pm – Spend the entire drive to happy hour convincing myself to just get whatever cheap cider they have on draft and then don't even hesitate before ordering the $10 cocktail special because it sounds festive and tropical. I also spring for an order of chips and salsa for the table because I'm the backbone of my friend group and also plan on eating them almost entirely by myself.

7:20pm – Head to my friend's house for our Riverdale viewing party, where I eat no less than five different kinds of cheese. It's easier to listen to Veronica say "Daddy" 150 times per episode when you're uncomfortably full of brie and jalapeño gouda.
8:15pm – This episode is dark. Like, are we really all going to pretend we cared that much about Midge? And are we going to have to spend the rest of this season dealing with the return of tortured Archie? Because there isn't enough cheese in all of New Seasons to make that okay.
9:30pm – Have to physically restrain myself from getting ice cream on the way home. I don't know when I became this monster that eats entire meals consisting solely of dairy, but I blame Whole30. There's no logic there, I just like to blame them for anything that goes wrong in my life.
Total Spending for One Weekday: Not counting the sunscreen but including the salad I typically would have bought, we're looking at $49.42. I've had worse days, but it's still not great.
Total Spending for One Week if I Spent Like This Every Day: $345.94. Refinery29, if you're still looking for people with zero understanding of how money works, give me a call.
It probably goes without saying, but this could have been a lot worse. If you factored a weekend brunch into this plus even the tamest of nighttime activities, were' looking at $500 a week. Who do I think I am? Bill Gates?
I know that, compared to a lot of people in a lot of places, I'm doing pretty well. I have an apartment that is cute when I actually clean it. I manage to eat enough food to feel bad about myself. My cat goes to a vet that's nicer than my actual doctor. I feel safe spending at least $7 extra dollars a week just to gain the affection of a barista who will never know my name. I've done okay for myself.
Shout out to people living in more expensive cities with less means. You're the real MVP's. Feel free to teach my your ways, unless they require that I stop spending $20 a week on extravagant cheeses to accompany my CW shows. That's just not a sacrifice I'm willing to make.
Images: Giphy (5)
How To Survive In NYC For Under $70K Per Year: A Realistic 'Money Diaries'
I read a lot of disturbing shit these days, but recently I read an article that was more offensive than my current bank statement—and, no, I'm not talking about the Arie's latest tweet about how everyone is just, like, out to get him. I'm talking about the latest in Refinery29's Money Diaries, a recurring column where they tackle "the last taboo facing modern working women: money." Yes, because gender norms, sexual harassment, and glass ceilings are certainly no longer issues for the modern working woman! Every new column they ask millennials living in cities all over America how they spend their hard-earned money during a seven-day period—and they're "tracking every last dollar!" K. First of all, I don't trust the sociopath who decided to actively sign up to track their spending habits over a seven day period. I'd rather admit to my mother that she was right about something in my life than evaluate my finances, like, ever. Second of all, what is Refinery29's idea of a "struggling millennial"? Someone who can't afford to buy everything organic? Or someone who still steals toilet paper rolls from the company bathrooms?
Recently a New York City millennial was featured on the Money Diaries, and it… was extra. So let's take a look at this basically homeless person that was picked to share how she toughs it out in the city.
"Today: a service coordinator who makes $67,000 per year. This week, she spends some of her money on makeup and a silk eye mask."
*throws laptop against a wall* SIXTY-SEVEN THOUSAND DOLLARS A YEAR. ARE YOU FUCKING KIDDING ME WITH THIS?? This is the struggling millennial who can barely make ends meet? AND SHE'S BUYING FUCKING SILK EYE MASKS?? Brb I think I just popped a blood vessel reading this.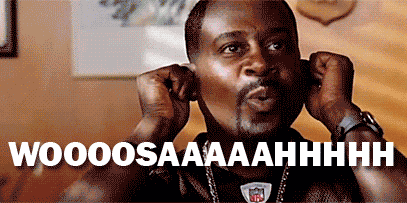 Okay, well at least I can take some sort of solace in the fact that this person, this silk eye mask buying heiress, is definitely older than me. No way is this bitch younger than 26….
"Age: 25
Location: New York, NY
Salary: $67,000"
*starts to slip into a rage blackout* Okay, but maybe she, like, has student loans to pay off or pays a fuck ton of other bills? Is this where she struggles?
"Monthly Expenses
Housing: $900 for a one-bedroom apartment. I'm extremely grateful that my parents help me out with the rest.
Loan Payments: $0. I went to a CUNY school.
MetroCard: $121, but my job reimburses me
Cable, Internet & Power: $0 — thanks, Mom and Dad"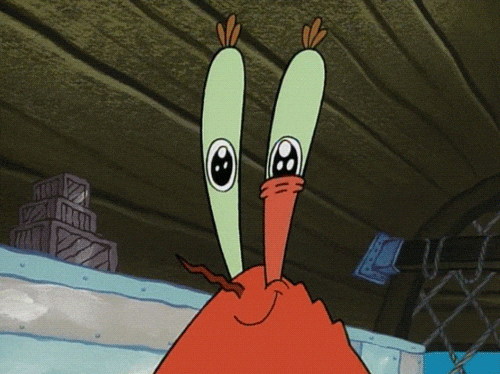 So, let me get this straight. Homegirl lives in a one bedroom apartment in New York City, but only pays $900 in rent? According to TimeOut New York the average rent for a one bedroom apartment in New York City is $3,100 a month. This means her parents are financing AT LEAST 75 percent of that rent—if not more—and she doesn't pay for a Metrocard, student loans, internet, power, or cable. Tbh she could have led with "I have cable" and I'd know she was rich AF. But you're right, Refinery29, she's this close to being out on the streets and living in a cardboard box. I'm weeping for the injustice of it all.

Also, let's take a minute to evaluate this interesting piece of information about her finances:
"Paycheck (Biweekly): $928
Bonus (Monthly): $900-$3,000"
Wait, her paycheck per month is less than $2K? So her income is really somewhere around $35,000/year and not $67,000/year as previously indicated? And what are these monthly $900-$3,000 "bonuses" she's referring to? She's definitely a prostitute, right? Because the biggest bonus my boss has ever given me was the remaining money on her Starbucks gift card, so I can't really fathom a $3,000 dollar bonus happening once a fucking month. If little miss service coordinator starts saying she just gets by with a little help from her friends then we'll really know what's up.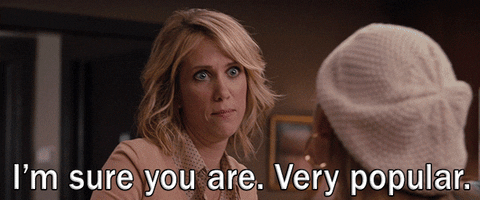 Here's the thing about the "Money Diaries" that always sends me into a rage blackout: Refinery29 only ever interviews millennials who make between $70K-$100K, most of which is in the form of monetary support from their families, and then proceeds to condescendingly tell us how much these kids have struggled with their meager wages. When I first moved to the city over three years ago, I made half that salary and still managed to live my best a life. My parents support me in the sense that they still pay for my cell phone bill (#blessed) and occasionally send me care packages with K-cups in them that "mysteriously" go missing between the Brooklyn post office and my building. To this day, I still make significantly less than $70K and somehow manage to live a ratchet fulfilling life.
So in the spirit of debunking the Money Diaries once and for all, let me just get brutally honest with you on what my bills look like as per the Refinery29 equation:
The Basics:
Occupation: Book Publicist/Freelance Writer/Actively Trying To Marry Rich
Industry: Anything that will accept my creative writing degree
Age: 26
Location: New York, NY
Salary (combined with freelance gigs): $45,000
Paycheck (Biweekly): $1,425
Bonus (Monthly): Lol people actually get these?
Some Shit I Pay For:
Rent: $1,085/month for one bedroom in a three bedroom apartment in a neighborhood that my friends kindly refer to as "the last district in the Hunger Games." So sweet.
MetroCard: $121/month (pre-taxed, but still)
Internet + Power: Cable is for rich people. I only have internet, which I pay $23 a month for (split between three people) even though it only ever works on a clear, cloudless day. I also pay anywhere from $50-$100 for my power bill (also split between three people) so that I can keep my room the temperature of Tampa, FL. What is life if you don't continuously live it like you're on your senior year spring break?
Gym Membership: $59.00/month. Tbh this just feels like throwing 60 dollars down the drain each month, but whatever I'll include it.
Alcohol: $15 – $30/week
(And for those of you who might not view this as a "necessary" cost of living, I literally just had to buy a bottle of wine to get through through this evaluation of my finances so, yeah, I think it's pretty fucking necessary. Also, this doesn't cover what I spend at bars/happy hours/really horrible Hinge dates. Obviously.)
Starbucks: Not a real criteria, just felt like I had to include this one in here. Can you put a price tag on being emotionally dependent on your barista? For the sake of being honest, let's round this one up to $30/month?
Savings: Alright, is this absolutely necessary to disclose?
Credit Card: K, well now I'm just feeling personally victimized.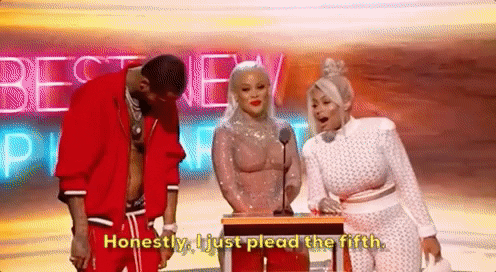 To further my point here, I'm going to paint a picture for you of what a day in the life of It's Britney, Betch is really like. Hold onto your matcha teas, betches, cause this won't be pretty and might make you mildly concerned for my health is about to get real. Now, The Money Diaries usually outlines all seven days of the person's spending habits. I don't have enough alcohol in my system emotional maturity to delve that far into my personal finances so I'll only be outlining a typical weekday so you can get a sense of my struggles.
A Day In The Life Of Me:
7:00am: Wake up. Briefly consider taking everything in my 401K (spoiler alert: there's barely anything in there) and quitting my job to become a Lady of Leisure. Or at least a SugarBearHair model. If the professional twins from Ben Higgins' season can do it, so can I. Realize I am a single mother to a dog, and also someone who also likes to brunch every Saturday and Sunday. Selling hair vitamins would barely cover my mimosa habit, much less my dog's affinity for, like, eating. Accept my fate and decide to go to work.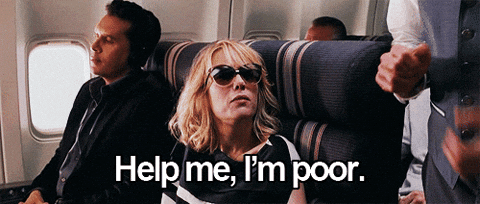 7:45am: TRAIN FUCKING DELAYS. Is the grass green? Is the sky blue? Is today just another day in which the MTA is going to rob me fucking blind? Wait 35 minutes for an M train and realize it might be faster if I walked to Manhattan with one broken leg while carrying everything I own on my back than to actually use public transportation even though I pay ONE HUNDRED AND TWENTY-ONE DOLLARS A MONTH to do just that. Give up for today and call an Uber. Spend 40 minutes and $45 dollars to go four miles down the road in a car that smells like the backroom of a Hollister store. Only die a little inside.
9:00am: I'm late for work, but not late enough that I don't have time to visit my boyfriend Starbucks barista. It's important we make time for each other, you know? I spend $7.00 on a breakfast sandwich and iced coffee and whisper "treat yo'self" under my breath as I exit the building. 
1:00pm: I brought my lunch, but it is a sad sandwich that I don't really want to eat. Think about how skinny I will be if I just forgo lunch all together. Perhaps I will be skinny enough to fit into my freshman year crop top! Resolve to never again eat lunch.
1:03pm: Eat the sad sandwich and also an entire bag of Cheez Its because they were the last ones in the vending machine and that feels like a sign from God. I feel God here in this break room today.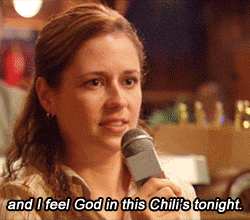 5:00pm: Congrat-fucking-lations. I made it through one entire day of work and I didn't even set fire to the building! What a feat! Now, I should go treat myself by sweating out all the frustrations of the day at the gym.
5:02pm: Walk by the gym. Briefly consider how I spend $59 a month there and how I've been wanting to get back into shape, and also the frustrations thing. Walk right past the gym and head home.
5:10pm: Spot a wine store directly by my subway stop. Another sign from God! Maybe you should pick up church instead of rewatching Criminal Minds from the beginning. Spend $15 on chardonnay. Remind myself that that's $5 more than I was willing to spend on myself in college and reflect on how far I've come in this world. Namaste.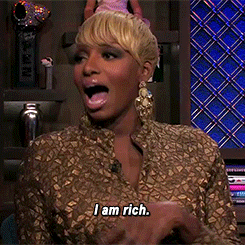 7:00pm: I consider ordering Seamless but show some actual fucking self-restraint and decide instead to cook myself a grilled cheese and soup. Boys, if you're reading this, I'm single. Feed my dog. Open the wine. Re-watch old episodes of Riverdale and internally debate with myself if I should start giving redheads a chance. 
Rinse and repeat for five more days give or take one Uber ride or Seamless order.
TOTAL SPENDING FOR ONE DAY DURING THE WEEK: $68.00
TOTAL SPENDING FOR ONE WEEK IF I STAY ON THIS SELF-INDULGENT TRACK: $400+
Obviously, after reading my Money Diaries, you can tell that I'm a walking cry for help not the best with my money. But, you know, I still make it work. I still make enough money to pay for rent, feed my dog, and occasionally treat myself in the Forever21 sales section. Blessings. The point is that this is a more realistic look at what life in New York City is like for most people those of us who don't make $70K a year. So to the service coordinator who makes $67,000 a year, I salute you for the trials and tribulations you must bear. Like being able to spend your paycheck on silk eye masks and makeup that costs more than $7 at CVS. BYE.
Images: Giphy (9);