How I Was A Bridesmaid In 3 Weddings In 3 Months Without Going Broke
Let me start off by saying that you can do it. You can be a bridesmaid and still have your sanity and money in the bank by the end of it. It might seem overwhelming to be in multiple weddings in a short period of time, and you might think you'll go broke and lose all of your free time, but I'm here to tell you, it doesn't have to be like that. I would know. Last year, I was asked to be in three weddings in September, October, and November. I traveled to Virginia, Chicago, and Cleveland, respectively, within six weeks of each other, to stand beside my best friends as they said "I do" to some pretty amazing men.
Don't get me wrong—I was both honored and thrilled to be a major part of the kick-off to their amazing journeys, but I was a 27-year-old editor living in one of the most expensive cities in the country. So clearly I'm far from being the "Rich Girl" Gwen Stefani sings about. I won't lie, I dedicated a good amount of my time off to drunken weekends in various southern cities (in the heat of the summer, no less) and a good chunk of change to flights, gifts, and penis straws, but I wasn't about to let anything keep me from standing by my friends' sides, so I devised a plan to be three-time bridesmaid without going broke, and I'm here to share my saving secrets with you.  
Start A Wedding Fund
has anyone ever created a "wedding budget" that they stuck to??

— betchesbrides (@betchesbrides) April 9, 2019
As soon as I got asked to be a bridesmaid, and then got asked again, and then again, I made a mental list of everything I knew I'd have to get for the occasion, times three. Just thinking of the dresses, hotels, and flights made me feel poor af, and I made a very adult move and decided I needed a financial plan to stay afloat (I'm really not the financial planning type, so this might be a bit of a shocker for those who know me). I opened a savings account and set up an automatic monthly transfer from my checking account. I know, soooo adult. The paychecks for my second job at a local bridal salon went right into my wedding fund, and if I got an extra buck here and there from freelance work, I would deposit it right into that account. I wasn't necessarily rolling in dough, but it added up quicker than I expected. Whenever I booked a flight or bought something wedding-related, I specifically used that money. Even if you don't add a ton to your account every month, every little bit helps!
Use Price Alerts And Frequent Flyer Miles
another day, another engagement

— Ashley Fern (@disco_infern0) March 15, 2019
Unless you're like Lala from Vanderpump Rules and you have a hookup with a private jet—in which case, cheers to you—chances are you'll have to buy a flight to at least one wedding you're in. I am not engaged to a hotshot movie producer, so I flew commercial like most normal twentysomethings to two of the three weddings I was in, and their respective bachelorette parties in Miami, New Orleans, and Savannah. Not gonna lie, after the third one I swore to God I would never drink again (clearly that didn't work because I'm drinking as I write this). Websites such as Hopper and Airfarewatchdog allow you to put in the dates of your trip and they'll notify you when prices drop and advise you whether or not to buy them at any given time. Have some points or frequent flyer miles stored up? This is a good time to cash them in. And, of course, if your destination is in driving distance, that should always be option number one, but I wasn't about to drive 24 hours to Miami. Can you imagine doing that hungover? F*ck no.
Rent Or Buy Secondhand Bridesmaid Dresses
Bridesmaids dresses are not cheap. Before you buy a gown on a designer's website, check out Vow to Be Chic. It's like Rent the Runway for bridesmaid dresses. Rent the Runway itself also carries bridesmaid dresses. The one issue with renting is that you can't get the dress altered; however, if you know your exact measurements, you might be able to find one that fits you perfectly. Another option is to visit the website, Forever the Bridesmaid, and buy a dress from a fellow bridesmaid who doesn't need hers anymore (and you should probably sell any dresses you have hiding in the back of your closet). Be sure to check with the bride if this is OK, because she may have a very specific style or color she wants you in that's exclusive to a certain store or designer. You can also ask friends if they have any bridesmaid dresses hanging in their closets. Chances are they've been in a few weddings and have some gowns collecting dust in their closets. Ask around, you might be surprised how many people you know have a dress they're dying to get rid of. One bridesmaid's trash is another bridesmaid's treasure, right?
Spread Out Your Spending
*gets married* *spends as much on clothes and shoes for the bachelorette/shower/rehearsal dinner/wedding/after party as the wedding costs*

— betchesbrides (@betchesbrides) May 2, 2019
I separated my bigger purchases (airfare, bridesmaid dresses, penis straws) so I didn't drop a ton of money at once. Make a list of everything you know you'll need, and make a payment schedule for yourself. I know that sounds like an annoying amount of extra work, but if you know you're getting a big bonus at work in a certain month, buy your bachelorette party flights that month. Think about your cash flow and the cost of all the things you need to buy, and devise a plan. If you spread out your spending you won't find yourself dropping a thousand bucks at a time.  
Share Hotel Rooms
Whether you're part of a couple or riding solo to these events, make plans with fellow bridesmaids and their dates to share rooms. I did that at a few of my wedding events as a way to save cash, and it worked! You need to stay somewhere, and so do the other members of the wedding party, so why not team up and lower the cost of the hotel? What's better than a slumber party with your besties you don't get to see very often? You can also opt for an Airbnb in the area and get the whole wedding party under one roof! The more the merrier—and the more money you'll save.
Don't Complain
For those of you singles about to embark on wedding season, stay safe out there, but more importantly—and I cannot stress this enough—stay drunk.

— Betches (@betchesluvthis) May 2, 2019
Remember to keep your financial issues to yourself. You definitely don't want to be the Debbie Downer of the group, always bitching and complaining. At the end of the day, being a bridesmaid is a huge honor, so be happy you've got friends who want you by their side on such a big day. If you really, really can't afford something, try to be up front about it, so you don't end up causing problems down the line. You'll get through this, I promise.
Images: Shutterstock; @betchesbrides (2), @disco_infern0, @betchesluvthis / Twitter; @betchesbrides (2) / Instagram
Here's How Much It Really Costs To Be A Bridesmaid
Most women say that being a mom is the hardest job, but as a woman who hasn't yet experienced the miracle of childbirth, I will say that the most difficult job is being a bridesmaid. Look, when my good friend from childhood asked me to be a bridesmaid, I was (and still am) thrilled. I felt validated that someone I love so dearly reciprocated that love by asking me to be one of the select few to share in the pre-wedding festivities like taking pulls straight from the bottle and eating penis-shaped cupcakes in Vegas  attending cake tastings and planning the bridal shower. To quote Fall Out Boy, "Champagne for my real friends, real pain for my sham friends." As a bridesmaid, I'm getting a few bottles of Veuve.
But because I'm a whiny betch, I do have one complaint about being a bridesmaid: it's expensive af and I don't know if I can finance being such a good friend for much longer. To be fair, the bride-centric events haven't really started yet because she literally just got engaged, but she sent us all an email detailing everything we'll be doing from today until the wedding and let me just say, I'm overwhelmed. Luckily, people like Alyssa Longobucco, Senior Style and Planning Editor at The Knot, and Amanda Clayman, Financial Wellness Advocate at Prudential and certified Financial Therapist, exist and will help so that we bridesmaids don't have to choose between eating three meals a day and being *Gretchen Wieners voice* such a good friend. This is how much it costs to be a bridesmaid, so you can start prepping your bank account now.
Total Cost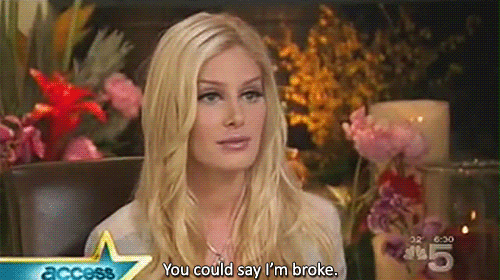 Until now, I thought the only real expense of being a bridesmaid was the dress and shoes. Oh, how stupid I was. According to a study conducted by WeddingWire, the average cost of being a bridesmaid in 2017 was approximately $1,200. What a coincidence, that's also the approximate cost of my rent! Leave your jaw on the floor, because the most shocking facts and figures are yet to come. Remember when I thought the only thing I'd splurge on was the dress? Well, that's actually one of the smaller ticket items I'll be paying for between now and 10 months down the line when my friend walks down the aisle. Will I even make it that long or will I suffocate in a pile of unpaid credit card bills and die before then? Only time will tell. It's an especially hard dilemma because, Clayman says, "We want to have good boundaries, especially with our money, and to make choices that are in alignment with our own goals and obligations. On the other hand, we want to be a good friend, to be supportive, and to participate in the significance of someone's very special day (or weeks, months, or year, depending on how some of these events shake out)." So how do I be a good friend without declaring bankruptcy at 25? Let's fine out, shall we?
Wedding Day Outfit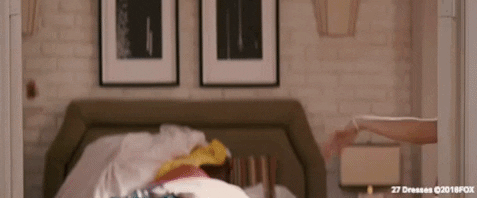 Whether or not the bride is forcing several full-grown women to wear matching f*cking dresses like we are gigantic sextuplets in heels, we'll still need to buy a new dress for the wedding day because it's unlikely that the bridal party dress code will be "something cute that you already own." But unless the bride is a financial sadist, it's also unlikely that she'll pick our dresses at Neiman Marcus or some other fashion dungeon that only sells designer sh*t. So the general cost of a bridesmaid lewk, which includes the dress, shoes, accessories (purse?), hair, and makeup, falls somewhere around $300. I mean, I love this girl, but f*ck! Unfortunately, the wedding day look is one place you can't really cut corners on. That said, if you're having anxiety about affording everything, Longobucco says, "Don't be nervous to bring it up—you were asked to play a major role in her celebration, so the couple obviously cares about you!" If you speak up, maybe you and the bride can work out some solution.
Bachelorette Party/Weekend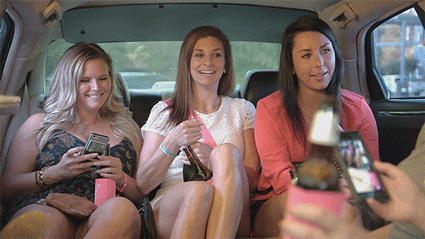 This is honestly something I'm down to spend a f*ck ton of money on because going away for a weekend to a city I've never seen with a bunch of my closest girlfriends sounds like fun. I'm way more enthusiastic about giving up Chipotle three nights a week for a fun getaway than I am for an outfit that will live under my bed until my lease is up. So, how much money am I losing here? Longobucco says, "These days, it's super common to have friends scattered throughout the country, so while the planned event may be local to some of the attendees, it's likely that at least one or two will have to travel to participate. Those expenses can really add up!" They sure do! So how much am I in for? The Knot 2018 Wedding Guest Study found that, on average, bachelorette attendees spend $477 each if the celebration has them paying for travel, accommodations, and gifts.
Ok honestly, that's not as bad as I thought it would be, but knowing my friend, she's going to have the bachelorette party on the f*cking moon because it's ~exotic and original.~ Longobucco adds, "Some cities, like Nashville or New Orleans, boast tons of great entertainment options like live music, dancing or walking tours that cost little (to nothing) to participate in. Other cities though, like Las Vegas or New York City, may require a bit more planning (and paying) in advance. Whoever is taking the lead on arranging the bachelorette party should try and stay mindful of budget and the bride-to-be's wish list." 
Decorations And Gifts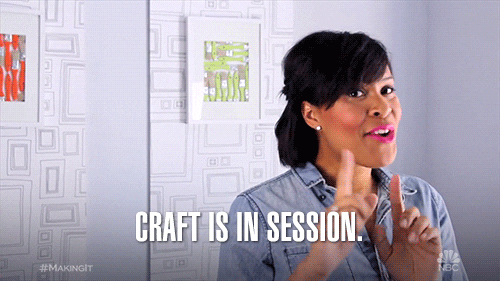 As my sorority little can attest, I am not crafty and I don't give a sh*t. Because every bride and her bridesmaids are different, there's no general price tag on decorations, but it generally falls somewhere between $100 and thousands of dollars. Quite a range! Longobucco suggests, "Before buying or planning anything, ask the guest of honor what she's hoping her celebration will look like. Starting from a place of mutual understanding and expectations is super important, especially if the bride-to-be would like to be hands-off throughout the rest of the shower or bachelorette planning process." Ok, yes, yes, yes. I don't even know what "decorations" entail. Like, pink streamers, hidden Smirnoff Ices and penis-shaped snacks? Please, no one put me in charge of the general ambiance at the shower.
Moving onto the gift, which, according to The Knot 2018 Wedding Guest Study, averages about $102 per guest. Luckily, there's no real formula for figuring out how much you should spend on a gift, as what you get really depends on how well you know the bride. Clayman says, "Remember that in the vast majority of these situations, the bride would not want her wedding to be a cause of distress or hardship for anyone involved." In that case, maybe I'll just take the stress off of my debit card and give her the gift of the written word. 
Look, being a bridesmaid is expensive no matter what, but all women are forced blessed to do it at least once in their lives. Pray it happens to you in your 20s, because there is nothing cute about wearing a pink flame-retardant gown when you're old enough to incorporate retinol into your skin care regimen. As much as it sucks to spend your hard-earned happy hour money on penis-shaped decor and bejeweled heels you'll never wear again, take comfort in knowing that when you get married, these bitches will be doing the same thing for you.
Images: giphy (3)
Bridesmaid Dresses You Should Never Make Your Friends Wear
Being a bridesmaid means you're the bride's bitch for whatever amount of time transpires between the cutesy package with pics of you two, a wine glass, and the "will you be my bridesmaid" note (covered in v tasteful gold glitter) to the bitter end when she and her now-forever dude run through a parade of sparklers. If you're the bride, have mercy. If I've agreed to be in your wedding, I pretty much have to do whatever you want and not question it. That includes wearing some travesty of a bridesmaid dress if you insist I do so. So what if I look terrible in tangerine—it's YOUR special day, and I am but a minion. The least you can do is absolutely not put me in any dress that makes me feel fat, fugly, and poor.
Love your bridesmaids? Don't put them in any bridesmaid dress that checks these boxes:
It's Fucking Yellow Or Bright Green
Cool colors are safe. Some warm colors, like reds and burnt oranges, can pass. But for the sake of this article, approximately 1% of people look good in yellow or lime fucking green. The rest of us look like washed-out, pale mole people who have only glimpsed the sun this one time. Go for a different bold color.
It Has Ruffles
A few ruffles on a bridesmaid dress are okay. Ruffles like the kind that make you look like an Elizabethan courtesan are not. They're itchy, they're going to get covered in makeup if they're close enough to the bridesmaid's face, and they're just not cute on anyone.
It Has A Plunging Neckline
Sure, Susannah will look great in the deep V, thanks to her size A titties and 110 lb 5'9" frame (lucky bitch). But Fiona and Beatrice are going to look like 10-pound sausages stuffed into five-pound bags with the girls spilling out for all the see. Don't want a potential spectacle on your wedding day? Go for a sweetheart neckline—it looks good on everyone.
It's White
Ain't nobody got time for look good in white. Plus, as the bride, do you really want to blend in and have people guess which one is the bride in all the pictures from your super special day? HELL NO.
It Has Long Sleeves
Want to suffocate a bridesmaid? Put her in long sleeves during your September wedding which, amazingly, was a balmy 85 degrees instead of the assumed 70. Watch her pass out during hour three of picture taking. Become entranced by her pit stains.
It Includes Cowboy Boots
NOPE. I'm sorry, but nothing looks tackier than having your bridesmaids lined up in a chiffon-ish bridesmaid dress punctuated by a disgusting pair of cowboy boots. They're not trendy—they're trashy. And they will literally detract all gazes from your flowing ivory or white (whatever) gown to their boxy, shitty, leathery existence. Keep the boots where they belong—at country concerts and NASCAR outings. Oh, and I'm not even making a category for camo dresses. If that's what you want, you go right ahead and put your girls in camo. While you're at it, better take out a second insurance policy on your double-wide, cause chances are you pushed one maid too fucking far.
It Costs More Than $500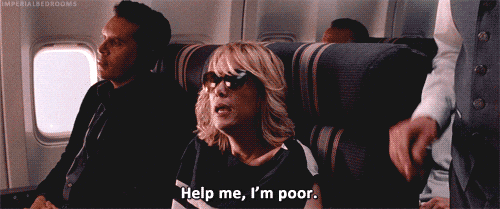 Trust me—your bridesmaids are already broke from your bachelorette party, shower, engagement party, spa days, wedding gifts, etc. Adding on a $500 bridesmaid dress that they'll never wear again is fucking rude. The average/acceptable price is between $200-400. Keep in mind they'll definitely need alterations, too, so chill TF out.
Images:  Zoriana Stakhniv / Unsplash; Giphy (2) 
What Your Bridesmaids Dresses Say About The Type of Bride You Are
I'm never usually one to boast about my accomplishments (LOL), but I will say that I've committed a lot of selfless good deeds in my life—like, I always retouch my friends' noses before making myself look better posting a photo to IG, and I'll never prevent my dates from reveling in their manhood and picking up the tab. But probably my most selfless deed that really takes the cake is being a fucking bridesslavemaid.
Don't get me wrong, I'm honored to drop a few Bens on a vacay with 12 girls that'll end up in my personal burn book and purchase crystal wine stoppers that'll serve no purpose but to cork the divorce cabernet six years from now, but as I reflect on what it is I'm really being asked of as a bridesmaid, I can't help but compare each task to legal slave labor for nothing in return—and worst of all, doing all that while drowning in fugly pastel chiffon. Like, take Princess Leia for example—at least that fat worm thing had the decency to make her look hot AF as a slave in a slutty bikini. So as much as I'm not trying to make this all about me, I'm also not not saying that I'm counting on using my bridesmaid headshot to make my ex's new girlfriend jealous as my new prof pic, but I can't do that while parading around as a spitting image of my grandma's linen dinner napkins on Christmas Eve. So brides, think long and hard before dressing your #BrideTribe in the following dress styles you'll prob find on Us Weekly's Worst Dressed list, or you'll end up with eight ex-best friends and wedding convos like this:
Wedding Guest 1: That ceremony was gorg!
Wedding Guest 2: Yeah, but did you SEE those bridesmaid dresses?
Wedding Guest 1: At least the bride looked good…
Wedding Guest 2: What was she wearing again?
I rest my case.
Strapless
Whether you've got man shoulders or chronic pit tit, NO girl looks good in strapless unless you're fucking Gwyneth Paltrow. It's just a fact, and one that the bride most def knows but selfishly decided to overrule. Like, I'm not saying strapless gowns are completely unfortunate looking, but the bride was definitely thinking that when she later framed all but any picture of her and her bridesmaids. She's the type of narc that posts an Instagram of your group of friends where she looks hot, even though Ashley has protruding camel toe and half a lazy eye. She knows that strapless will obv only look good on her, because no shit—a strapless wedding gown contains more boning than senior prom night. Plus, strapless dresses are so early '00s, so I can only assume this country club wedding will contain every other outdated detail, like a beer-and-wine-only bar, "YMCA" on the must-play list, and worst of all, a fucking cupcake tower.
Accurate depiction of me in a strapless dancing to "Shout!" in my own personal hell:

Floral/Any Other Gross Pattern
A bitch who forces her friends into floor-length floral dresses that show no cleavage and aren't worn on Sunday brunch church, is either one of two things: hipster as fuck and more than likely getting hitched barefoot while high off her ass, or an actual descendant of fashion hell who still thinks braid crowns are totes on trend and will "photograph so well." Her altar is probably made of twigs, and tofu burgers were a must-have menu item, made of 100% vegan material. Look, I'm not saying there's anything bad about this Taylor Swift, pre-boob job, flower child thing that's going on, I'm just saying that even if Show Me Your Mumu were to #spon my wedding with free floral bridesmaid dresses, I'd need much more liquor convincing.

One-Shoulder
You know how they say the camera adds 10 pounds? Well single-shoulder chiffon gowns add like, 20. I might've slept my way through world history, but I was conscious enough to know that, last I checked, this was 2017 and not ancient Greece, 1269 B.C. Honestly, I'm going to let this one slide, because I'm a nice person, and I'm just gonna assume this is the 54-year-old bride's third marriage, and that this was all just a bribe in order to make it look like she has friends other than her new step-daughter and the office receptionist. Whatever the case, someone needs to relay the message to Susan that this isn't a frat house toga party, and that, in my opinion that nobody asked for, this dress is tacky and I hate it.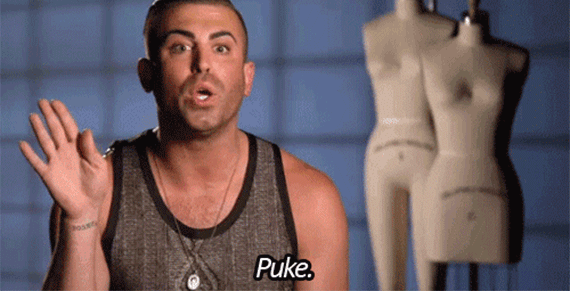 Knee-Length
I once saved a photo to my wedding Pinterest board, in like 2012, of a knee-length bridesmaid dress paired with sunflower bouquets and matching cowboy boots. I also once said I'd like to be married with four kids by the time I'm 31. The difference between these two things? Nothing, because they both now make me want to vomit uncontrollably. This isn't ninth grade homecoming, and there's no reason to show face at a wedding looking like you're about to attend opening day at the county fair. Wedding season is a time for bridesmaids to hide their self-loathing and alcohol bloat under a mop of floor-length fabric—not to show off their legs that haven't seen sunlight or the StairMaster since fucking Nam. Besides blasting her love story all over HowWeMet.com and DIY-ing every detail down to her own goddamn veil, this bride also blasted any chances her bridesmaids will be getting laid at the end of the night.

Sequin/Beaded
This. This is the bride who promised her bridesmaids they'd be able to wear this dress again, because it's not basic as fuck, and duh, it's designer. Nice try. This bitch is so extra, that she's confident enough to not even question the fact that she may not be the center of attention due to the flashy bridesmaids, probably all because of her upcoming outfit change post-ceremony. She took the hashtag #SweatingForTheWedding from 0-10 real fucking fast, thanks to Orange Theory's membership. She is also obviously marrying for the money and the show, since out of her 13 bridesmaids (that's literally more friends than I know actual people), only like, four of them are actually close to her. It's okay, because this bride screams future PTA prowess and tennis player of the month.

Fuck it, just give me one of the Fritz Bernaises.