21 Bachelorette Decorations That Aren't Just Penises
Well, ladies… it's here. Bachelorette season is officially upon us. And, I don't know about you but the "pin the dick on the dude" theme is really getting old. Listen, I'm all for helping your girl sow her wild oats one last weekend before the wedding, but let's put a pause on the penises, ok? Let's be a little more mature and do a grown up theme… Like dressing as if we were in 3rd grade again. (Everyone loves a 90's theme.)
But if you're going sans-penis, what are we decorating with? That's where we come in. Because let's be honest…you've got a lot of sh*t on your plate already. Whether it's deciding who gets which room in the Airbnb or forcing different friend groups to get along, one thing you shouldn't have to worry about are the details of decor. Which is exactly why I planned it all for you. You're welcome in advance. 
Betches may receive a portion of revenue if you click a link and purchase a product or service. The links are independently placed and do not influence editorial content.
LAST DISCO
Let's be real, not a single one of you was even alive during the disco era. But honestly, who cares? If it means that the only type of balls that will be at the party are disco, I'm in. And, one thing I can pretty much guarantee is that none of you will be Stayin' Alive with the hangover you're sure to have on day two.
Disco Ball Headband And Veil

Every bride wants to be the center of attention, so this headband will ensure she shines brighter than anyone else.
Shop it: xo, Fetti Disco Ball Headband + Veil, $9.99, Amazon
Last Disco Foil Balloons

Is it even a themed party if you don't have balloons that literally spell out the theme?
Shop it: xo, Fetti Last Disco Foil Balloons, $11.99, Amazon
Disco Ball Foil Curtain

More is more when it comes to disco decor.
Shop it: xo, Fetti Disco Ball Foil Curtain, $15.99, Amazon
Stayin' Alive Hangover Kit

I think this is self explanatory—help the group come back to life after a long night out.
Shop it: Stayin Alive Hangover Kit, $2.65, Etsy
Y2K
A bachelorette party already feels like one giant sleepover, so why not just embrace it? Just go to your parents house, dig through your childhood closet, and I'm sure you'll find A) a Juicy tracksuit, B) PINK sweatpants, C) your collection of hit clips or, D) all of the above. All that's missing is some blow-up furniture and a few feather boas. 
Y2K Icons Party Banner

If Paris Hilton was pictured wearing and/or using it in 2005, it belongs on this banner and at your bach.
Shop it: Y2K Icons Party Banner, $3.69, Etsy
Bride Bucket Hat

Shade the bride from the sun while bringing back the best trend of the early '00s.
Shop it: Bride Bucket Hat, $34, Shop Betches
Checkered Drink Pouches

It's giving Limited Too graphic t-shirts and I'm absolutely here for it.
Shop it: xo, Fetti Checkered Drink Pouches, $9.99, Amazon
Iridescent Fringe Foil Curtain

So insta may not have existed back then, but this photo backdrop would've looked just as good on a disposable camera as it will on your phone.
Shop it: xo, Fetti Decorations Iridescent Fringe Foil Curtain, $12.99, Amazon
NO THEME
Okay, hear me out. What if you went to a bach and the theme was simply…. Bachelorette Party? Let the bride be a bridezilla and wear white for 4 solid days straight, drink water that she desperately needs at the end of the night from one of those bride straws, and mourn celebrate her last few months/weeks of being unwed. Can't go wrong with a classic. 
Pearl White Hair Bow

It'll match every single one of the 30 white outfits she brought on the 3 day trip.
Shop it: xo, Fetti Pearl White Hair Bow, $12.99, Amazon
Bride To Be Sash

It's not a classic bach without a sash.
Shop it: xo, Fetti Rhinestone Bride To Be Sash, $8.99, Amazon
Bride And Diamond Ring Straw Set

How will you know who's the bride and who's not if you don't have specific straws that say it??
Shop it: xo, Fetti Pink Bride + Diamond Ring Straw Set, $14.99, Amazon
Bride Balloon

I don't need to spell it out for you, but she's getting f*cking married and wants everyone to know.
Shop it: xo, Fetti white Jumbo Bride Balloons, $19.99, Amazon
Rose Gold Foil Curtain

You're going to need some color so the Bride Balloons don't blend in with the stark white walls of the Airbnb.
Shop it: KatchOn Rose Gold Fringe Curtain Backdrop, $10.97, Amazon
LAST RODEO
If you're not scream-singing Shania Twain at the top of your lungs by the end of the night, did you really even go to a western-themed bachelor party? Give the girls what they want! And by that I mean a reason to wear the cowboy boots they bought last year that are sitting in the back of their closet… 
Bride Cowgirl Hat

Every bride wants a hat with a veil ever since the '98 version of The Parent Trap. IYKYK.
Shop it: xo, Fetti Bride Cowgirl Hat, $29.99, Amazon
Let's Go Girls Glitter Banner

Man, I feel like a woman.
Shop it: xo, Fetti Let's Go Girls Glitter Banner in Silver, $10.99, Amazon
Cowgirl Boot Shot Glasses

The phrase "boot and rally," has truly taken on a new meaning at bachelorette parties.
Shop it: Cowgirl Boot Shot Glasses, $2.99, Etsy
Cow Print Balloons

These are just so f*cking cute, I can't.
Shop it: Cow Print Balloons, $6.99, Amazon
RIP TO YOUR SINGLE LIFE
I may or may not have binged one too many true-crime podcasts before writing this but if I could re-do my own bachelorette, you better believe this would have been the theme. Dressing in all black makes packing so simple. And TBH the vibe is giving Kourt & Travis Barker and I'm here for it.
RIP Single Life Glitter Banner

The whole group will literally be dead when they see this.
Shop it: xo, Fetti RIP Single Life Glitter Banner, $10.99, Amazon
Silver Fringe Backdrop

This metallic curtain is probably the closest you'll get to the pearly gates on any bachelorette.
Shop it: KatchOn Silver Fringe Backdrop, $10.97, Amazon
Black Balloon Arch Kit

Decor to perfectly match the entire bridal party's wardrobe.
Shop it: NISOCY Black Latex Balloon Arch Kit, $10.99, Amazon
Mrs White Rhinestone And Satin Gloves

Any reason to wear formal gloves feels like a good one.
Shop it: xo, Fetti Bachelorette Mrs Opera Gloves, $9.99, Amazon
Feature Image Credit: Koolshooters on Pexels
I Get That You're Married, But That's Not Your 'Husband,' That's Just John From Kappa Sig
Congrats, girly!! I can't believe that you are actually married! I mean, obviously, I knew it was coming. I was there for the engagement reveal, the engagement party, the bridal shower, the bachelorette party, and then, of course, the wedding. So we were all very aware of what this was all leading to. I am so honored to watch you, my best friend from college, marry your college sweetheart. I was able to watch this beautiful love grow from the very beginning into what it is now. But no matter how many times you say it, I will not be able to wrap my head around the fact that your "husband" is John From Kappa Sig.
IDK, I guess growing up, everyone who had a husband seemed so old. And not just old—like also, established? That's not to say you're not established; your very stable nursing job and mortgage both speak for themselves. But "husband" just carries so much weight to it. On paper, you are married, but in my head, he's still the guy that you would put on makeup to send a Snapchat to when we were freshmen. The nights that you and I used to get stupid drunk and walk home barefoot at 2am rain or shine seem too close for you to be a wife and potentially soon-to-be mother. 
Ok, now that I think about it, it's less about you and more about him. You definitely have the poise and maturity to be a married woman. Those aforementioned Thirsty Thursday Shoeless Shuffles may have been one of those things where I thought everybody was doing it, but I was too drunk to notice I was the only one. He's the one that I can't believe holds the title of husband. We're talking about the same John, right? The one who showed up to every event already a six-pack deep? The one who would go on rants about how the real world is a "scam" every time he got high? The only fraternity brother in history to be impeached from his position as social chair? That John?
Yes, all right, it's not fair of me to highlight just the wild things he did in college. I know he's much more than just a fun guy to party with. There was that time during Greek Week when I totally ate shit in tug-of-war and he ripped his shirt off to use as a tourniquet. I mean, I wasn't even bleeding, but it's the thought that counts. But that's beside the point. I'm not even going to bring up the time when John said he "wasn't sure he wanted to get tied down just yet" when you first started dating. We're all allowed to change our minds. Level with me here: After seeing him at his craziest, don't you agree it's kind of weird that he did a full 180 and signed legal documents binding the two of you together?
I feel you getting mad at me. I'm so happy for you! I swear! I think the two of you make a perfect match, and truly I can see you spending the rest of your lives together. And I promise that I will just call him John from now on and not John From Kappa Sig. I'm just getting caught up in the semantics. Anywho, enjoy your honeymoon with your new hubby! Ew, actually, hubby is somehow worse.
Image: Samantha Estrada / Stocksy.com
The Case For Getting Engaged With A Hideous Manicure
Great news! It's no longer necessary to keep up with the time-honored tradition of hoping your best friends break their backs to get you into a nail salon for a totally inconspicuous manicure before you get engaged. And no, it's not because the planet is literally on fire and we're probably just a few short years away from never having to worry about Instagram ever again. It's because I just accidentally stumbled upon the greatest life hack of all time, and am pleased to report that getting engaged with an ugly manicure is the best thing you can do for your relationship and your personal brand. 
Now, I know that every little girl dreams of the day she'll be able to post a photo of an engagement ring on her hand, writing "I said yes!" as the caption, leaving her loved ones (read: group chats of sorority sisters she no longer speaks to) wondering how she knew to get her claws perfectly groomed for the surprise occasion. But after recently getting engaged with a manicure that was the exact same color as Shrek, I'm here to challenge that standard. If the nail technician isn't palpably disturbed by the color chip you've presented upon sitting in the chair, you're not doing enough. Hear me out.
You'll Immediately Have A Unique Instagram Caption
Second only to which engagement ring style you will choose to send your significant other subliminal messages about until they're finally forced into popping the question, the most important decision you can make as a future bride is the caption you will choose to announce the fact that it's time for your followers to buckle down for your official shift to wedding content. If you're hard-pressed to think of something smarter than "Today, I said yes to forever with my best friend," let your ugly manicure do the heavy lifting. For example, I went with: Do you think there's anything on Etsy that says "she said, 'OH MY GOD MY NAILS ARE GREEN, BUT YES!'" 
There's An Easy Answer To The Dreaded 'Were You Surprised?' Question
If there's one thing I've quickly learned as a newly-engaged person, it's that people ask a lot of the same ridiculous questions, one of which being, "Did you know?" While everyone sporting a rock on their left ring finger probably had some inkling that the day would come eventually, it would be truly unhinged to expect your partner to drop down on one knee every time you enter a remotely photo-worthy space. Although I did not wake up thinking, "Might f*ck around and get engaged today," convincing nosy people that this particular life event caught me by surprise has proven to be difficult. 
Luckily, if you have unsightly nails when it happens, you won't ever have to waste your breath explaining why you just so happened to be having an incredible hair day and wearing an actual bra when you said yes. You can simply point to the messy heap of slime green SNS powder that was slopped upon your nail beds and quip, "Did you see my nails? I obviously wasn't expecting it." 
You'll Seem Like A Quirky Risk-Taker
Nothing signals that you are the antithesis of cheugy quite like a bold manicure. Sure, the words "dog mom" are in your IG bio and you've purchased Tory Burch Miller sandals as recently as last month, but a calculated shellac color choice can really cancel that out if you play your cards right. This will also dupe people into thinking that you'll be making some similarly wild decisions for your wedding, motivating your followers to prioritize watching your Stories every time they open the app. Not to mention, a scared bridesmaid is a loyal bridesmaid. If your girls can be tricked into thinking you're reckless enough to select a heinous color for your wedding, they'll be so relieved when you tell them they're wearing blush dresses, that they'll hardly bat an eyelash when you reveal how much they're expected to cough up for hair and makeup. 
It's An Excuse To Post At Least One More Ring Photo
Engagement rings beg to be photographed, but the last thing you want to do is clog the timeline with too many photos from the same occasion. (Although this used to fly… you can thank photo dumps for destroying your right to double post.) The simple fix for this, of course, is to get a redemption manicure, which would technically qualify as a separate posting event from the proposal. "Don't worry guys, I have a pretty manicure now!" just might be the new "So a lot of you have been asking about my skincare routine…" in the sense that both statements require the speaker to hold quite a bit of naivety in regards to how much other people actually care. 
Next time a friend invites you on a trip to the salon or you find yourself torn between two manicure options, my advice for you is: choose the worst option. Reach for that weird yellow bottle of polish that looks like it's never been opened. Say yes to the nude that clashes most with your skin tone. Visit the spa with over a dozen horrible Yelp reviews. It's the number one best thing you can do for your engagement. (Your Instagram engagement, by the way. Not your relationship status.) 
Images: Lyuba Burakova /Stocksy.com
7 Questions To Stop Asking Newly Engaged Couples
'Tis the season to get engaged, amiright? Just about two weeks ago, my fiancé (still feels weird typing that) proposed to me and I've been over the moon ever since. I've had more people reach out to me in this short time period than I have in my entire life combined, and while most of the interactions are super fun and positive, there are some repeated questions popping up that are simply getting on my nerves. While most of these questions are asked innocently, they've gotten old quickly, so here's the 101 on questions to *please* stop asking newly engaged couples.
1. When And Where Is The Wedding?

Don't get me wrong, I am excited about the wedding too. I've been dreaming about this sh*t since I was a little girl. That being said, it's almost mind-boggling how many people have asked me WHEN the wedding is. Ma'am, I got engaged one week ago. If you think in seven days' time I toured multiple venues, picked the venue and booked it, you're buggin. What's even more fun is when I say "I'm not sure yet" and it's followed up with a, "well you should really get on that because weddings are likeeee booking into 2022". Thank you, I know. Your added stress is not necessary, especially when you're just stating the painfully obvious. Sorry if this sounds cold, but on behalf of all the newly engaged people out there, it had to be said.
2. Are You Stressed About COVID-19 Impacting Your Wedding?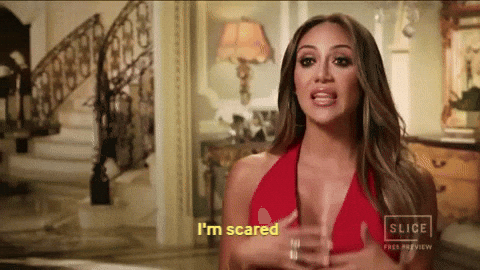 Short answer, DUH. Given the uncertainty of the virus, I'm absolutely nervous about COVID-19 impacting my wedding. That being said, I find this question oddly irritating. As someone who had the virus myself, there are so many more important things to worry about being impacted by COVID-19 than a giant party. I'm nervous for my family, my friends, my loved ones, our world as a whole. While I'm less worried about the virus impacting my wedding day and more overwhelmed that it will result in me getting married two to three years from now, it feels like a slightly obnoxious inquiry. If COVID-19 doesn't make you stressed, you scare me.
3. Who Is in Your Bridal Party?


There are two parts to this question. It typically starts with, "So, who's going to be your Maid of Honor???" followed by, "Actually, who is in your bridal party in general?" When my family asks me this question, I'm cool with it. They've watched me grow up, they know my friends well, and they are genuinely curious. The problem is when *others* ask. If I haven't asked my bridesmaids yet, why would I tell YOU who they're going to be? Half the people asking are subtly hoping to be in the bridal party and the other half are asking just to be nosy and get the scoop. This question makes me super uncomfortable because I'd never want someone to feel left out, but at the end of the day, it's my business and my business only.
4. Are You Going on a Diet? Are You Getting a Personal Trainer?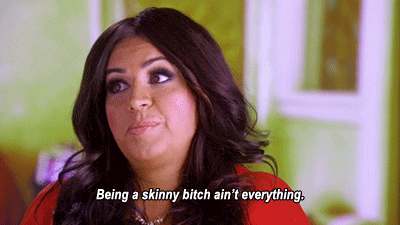 This is perhaps my LEAST favorite question of all because it's just genuinely rude. I've been a bit taken aback by the amount of people who have asked me this, because I just can't wrap my head around thinking it's appropriate. To be honest, I don't know the answer. If I decide that I want to tone my arms for my dream dress, maybe I will. If I decide I want to change the way I eat for health and wellness purposes, maybe I will. That being said, it will most certainly not be influenced by anyone else trying to pressure me to do so. This question is tacky and unnecessary and I know my fellow fiancé(e)s out there will agree.
5. So Like, How Much Was Your Ring?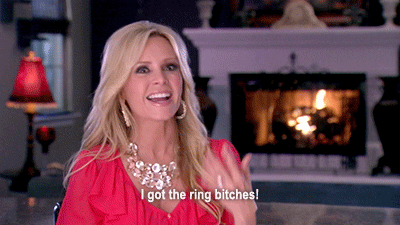 On the theme of tacky… this question is just beyond me. There is a zero percent chance someone has good intent when asking this question. You're either asking because you think it looks expensive and you want the tea, or because you think it looks cheap and… you want the tea. If you hit me with the "DiD hE sPeNd ThReE mOnThS sAlArY" please go away. I'm in love with my ring and that is the only thing that matters to me. That being said, if you've complimented my ring without asking about the cost, I appreciate you. I'd be lying if I said I wasn't basking in glory from any/all positive feedback so… KEEP IT COMING!!!!! (Put that under the category under things you should say to a newly engaged person. Accolades are always allowed.)
6. Am I Invited?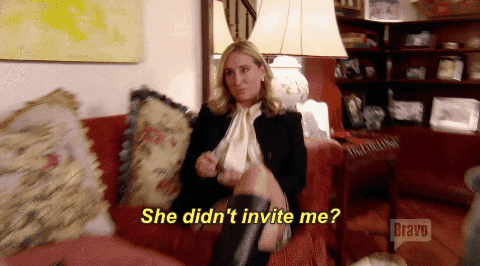 If you have to ask, it's probably a no. Weddings are expensive. Like… really expensive. Would you treat me to a $200 dinner? No? Then I probably won't do the same for you. Half kidding, but I personally am not trying to recreate My Big Fat Greek Wedding, so chances are my list will be narrowed down to the real ones. This question falls under the category of super uncomfortable because I hate leaving anyone out and, despite my evil sarcastic tone throughout this article, I actually love to make people feel warm and welcome, so by default I'll feel guilty about those who don't make the cut. Long story long, please don't ask me this question, because it WILL keep me up at night.
7. Can I Give You Some Advice?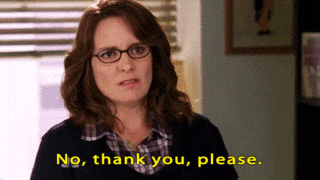 This question is super circumstantial, because some people offer fantastic advice and it's extremely appreciated. Advice about how to conquer visiting multiple venues and what to look out for? Yes please. Advice about how to budget and what is and isn't worth splurging on? I'm all ears. The problem is, people typically offer advice that is opinion-based rather than fact-based, and that's where it gets hairy. I don't want your advice on things personal to me, because it's my wedding. When it's your special day, you call the shots. When it's mine, let me enjoy. (LMK if this is giving bridezilla vibes so I can stop before I start.)
Bonus: Questions I Enjoy

In order to redeem myself for all the spiciness above, I want to include some questions that I enjoy getting. Those exist too, I swear. I'm happy to answer questions about the engagement because quite honestly, I still get butterflies. How did he ask? Easy, I have a response saved in my notes that I can send along to anyone and everyone who wants to know. Were you surprised? Excited? Nervous? Yes, all of the above. What kind of style is your ring? More than happy to answer this (mine is emerald) and I'm also happy to answer personal questions about the ring if they are productive and helpful for my fellow future brides (or friends looking to get engaged soon). What is your dream dress? Oh, I'm glad you asked… let me show you my Pinterest board. You get the point.
If you take away one thing from this piece, it's to be respectful of others privacy and to know what questions are appropriate vs. uncomfortable. Pre-engagement I likely asked half of the above questions myself, so we're all learning here. The more you know!
Images: Scott Broome / Unsplash; Giphy (9)
Everything You Need To Know About Doing A Bridal Boudoir Shoot
To quote every bride who has ever done boudoir: "Do it, you won't regret it!" Whether you're talking to your friends at brunch, your co-worker at happy hour, or just scanning posts from random girls in a Facebook group, there's one thing most brides who've done boudoir can agree on: it's f*cking awesome. Whether stripping down to your panties and taking glorified nudes has always been a part of your wedding plan or the new trend just has you thinking about it, we're breaking down everything you need to know about not only doing a bridal boudoir shoot, but making it your b*tch.
First of all, the idea is scary to almost everyone at first. Getting naked (or naked-ish) in front of a stranger and taking pictures that you're going to show to at least one other person sounds like a way to get a reality show, not celebrate your upcoming marriage. If taking photos of your scantily-clad body sounds shocking, the price tag can be even more so. The last thing most couples want to do after spending a sh*t ton of money on their wedding (and on potentially rescheduling their weddings, thanks to covid) is spend more money. The engagement photos and wedding photos are already astoundingly pricey, so why would you add another set of pictures onto the final price tag? Basically, because it makes you feel amazing. It makes your spouse feel amazing. And if you're not going to take bangin' nude photos of yourself now, when the hell will you?
So, whether you dream of your future husband or wife getting a pic of you rocking your garter (and only your garter) before walking down the aisle or you just want something you can look back on you're old and wrinkled, here's everything you need to know about doing a boudoir shoot. Warning: Your pic game is about to level TF up.

Images: D'Nichole Photography LLC
What's The Investment?
One of the first things you'll notice when looking for a boudoir photographer is that most of their websites talk about the importance of the investment without saying the prices. That, or you'll get a cost that will make you low-key want to vomit. A lot of boudoir studios—while professional, talented, and all-inclusive—come with BIG price tags. Not only do you pay for hair and makeup (and sometimes access to their costume closets), but you have to purchase individual photos instead of just getting a Dropbox link with like, 30 pics (which you can then make into a book via Shutterstock or Walgreens for less than $100 as the most amazing wedding gift to your S.O. ever.)
When this is the case, oftentimes the cost of the shoot is anywhere from $100-$500. But, this is just for the shoot itself. After you have a "reveal" session where you can your photographer go through the images, select the ones you like, and add any final edits. This is how the cost gets real expensive, with each photo or file ranging from $10-$100. If you want the photographer to print a book for you, the cost goes up even more.
Don't get me wrong—these photos are gorgeous, and if you have the means or really want an all-inclusive experience, go for it! But if you're looking for a cheaper option (which is what I did), there are photographers out there who take photos that are just as gorgeous, but without all the additional fees. For my shoot, which took about an hour and a half, I paid $150. We shot in a gorgeous hotel in Austin (she booked multiple clients throughout the day), I provided my outfits, I did my own hair and makeup, and I even brought my own Champagne. If I do say so myself, the results are as good as people who paid $1,000, with just a little more work on my end.

Images: D'Nichole Photography LLC;  Rebecca Jordan Photography
How Do You Find A Photographer?
Whether you want an all-inclusive experience where you pay per photo or something that costs a little less, the best way to find a photographer is through Instagram. Search hashtags in your city or state (like, #AustinBoudoir #AustinBoudoirPhotography or #AustinBoudoirPhotographer) and do some digging. See whose photos/styles you like and whose you don't. Doing this, you'll come across photographers that range from all-inclusive to just getting started. Once you find a few you like, send them an email or DM to get prices, and don't be afraid to negotiate. If you want something added or removed from a package—or if the shoot is still out of your budget—let them know! Chances are they'll be able to work with you or refer you to someone else.

Images: Rebecca Jordan Photography
How To Prep Emotionally
Not to sound like some new-age guru, but the key to feeling sexy is to think you're sexy. No matter how "traditionally" hot you are, chances are you have an area or patch or section you don't feel great about. Everyone does. Boudoir isn't one of those "I'll wait until I lose three pounds" kind of things. It's more of an "I'm hot exactly as I am" kind of thing. A good photographer works with and celebrates all body types and knows how to pose you so your end results are bomb.
Instead of going into the event feeling scared and shamed, spend some time pumping yourself up, just as you would if a friend was doing the shoot. Compliment yourself. Check yourself out. Focus on everything that makes you a catch and remember that these photos are about feeling good just as much as they are about looking good (but don't worry, you're gonna look good—I promise).

Images: D'Nichole Photography LLC
How To Prep (Physically)
While it's all about feeling good, for most of us, looking good for a big event helps boost self-confidence. First, think about the feel of your shoot. Do you want something casually sexy? Full-glam and sultry? Naughty-yet-bridal? Chat with your photographer, make a Pinterest board with inspiration, and have a plan for how you want the photos to look. Once you do that, prep yourself like you would for any other important situation where photos are involved.
Remove any unwanted body hair, moisturize, utilize those makeup skills you picked up on YouTube, and style your hair to go along with whichever vibe you're shooting. It's always a good idea to bring a curling iron, some bobby pins, makeup, and hairspray with you to the shoot (whether you're doing your own makeup or getting it done professionally) for touchups or a quick changeup of looks. You don't need to crash diet, cut carbs, or work out endlessly to physically prepare for the shoot. If you aren't sure which poses flatter your body, ask your photographer for help. Let the pros do their jobs and be kind to your body.

Images: Rebecca Jordan Photography
What Do You Wear?
It should come as no surprise that you can pretty much wear (or not wear) anything to a shoot and make it sexy. While heading to the shoot (or waiting for the photographer to arrive), however, wear loose-fitting clothes to help eliminate any unwanted creases in your skin. When it comes time for the shoot, here are a few favorites to create some ~memorable~ images:
Your bridal lingerie set (for the night of the wedding)
Any lingerie set
A piece of your future spouse's clothes, like a jersey or tie
Loooong socks and an oversized sweater
Your wedding veil and garter
High heels and over-the-knee boots
A corset and thong
A silk robe
A white, fluffy towel
….nothing?
Just a note, the more you bring, the better. You never know what inspiration will strike, what lighting will look great, or what outfit you'll wish you would have worn. While it's important to try on all of your looks ahead of time (just to ensure everything fits and feels good), throw some extras in your bag as well.

Images: D'Nichole Photography LLC
What Happens At The Shoot?
While every photographer and experience is different, in general, it's all pretty straightforward. You'll arrive at the venue (or they'll come to you). You'll chit-chat for a few minutes. You'll go over ideas and inspiration for the shoot (if you haven't shown them your inspiration photos, now's the time). Then, you'll throw on some music, pop some Champagne, and get changed while they test the lighting.
After that, just follow the photographer's lead—they'll help you pose. The key to great pictures is to keep moving. Pretend you're on America's Next Top Model and just do sh*t. Dance around, flip your hair, move your face in different ways and directions. Arch your back, arch your feet, grab your boobs. Laugh, don't laugh, pout, preen. The more you move, the more options you'll have. Your photographer will direct you but don't be afraid to speak up. Want to try something? Just say it. It's your shoot, and their job is to create images for you. It's better to do tons of different poses (no matter how silly you feel randomly crawling on the floor) so there are lots of options when it comes time to select your favorite photos.

Images: D'Nichole Photography LLC
How To Make It Not Weird
Before booking the shoot (or while finalizing the preparations), make sure your photographer is cool with you bringing a friend or two along. Pick pals who are not only pros at posing (yes, the friend with lots of followers will come in handy here), but aren't afraid to both direct you and hype you up. While you want to be told how great you look, you also want to be told if you'd look a million times better if you just turned to your left half an inch. Give them your inspo Pinterest board so they can speak up about any additional looks you might want to accomplish and have them at the ready for fixing stray hairs, smudged makeup, or letting you know when you need to pull your cleavage up.
Additionally, a playlist that makes you want to dance around is your secret weapon. Blast all of your cheesy, feel-good, belt-at-the-top-of-your-lungs music. While the end result of boudoir is great, enjoying the experience and letting yourself feel like a f*cking rockstar will make you love it before you even see the end result. Also, it should go without saying, but Champagne is an absolute essential.
Images: D'Nichole Photography LLC;  Rebecca Jordan Photography
The Best Ways To Announce Your Engagement On Social Media, Ranked
When it comes to proposals, there's a lot that goes into the damn thing. The location (the ring). What he said (the ring). The outfit you were saving for this very moment but didn't get to wear because he told you that you were going to a business dinner and you actually BELIEVED him (the ring). One of the most important aspects of an engagement, however, (other than the ring and ensuring a photographer was hired and hiding in the bushes, of course) is how you tell the world you're officially and finally f*cking betrothed.
While, yes, you need to tell your family and top- and middle-tier friends first, the moment will come to tell the world, and when it does, you have to be very selective in your declaration. Will you go with funny? Sappy? Honest? Light-hearted? The choices are pretty much endless. So, in order to take one item off of the ever-growing to-do list that will quickly suck the life and soul out of your body once you're engaged, we've pulled together some of the best (and most basic) engagement announcements, so that when your time comes, you can stress a little less and enjoy basking in that just-engaged popularity boost like the wedding gods intended.

10. "I Said Yes"
The most classic way to say "thank f*cking God I can stop pretending that I haven't been planning our wedding for the past 3 years." This is the bread and butter of engagement announcements. Everyone knows you said yes and everyone knew you were going to say yes after he started a podcast with his old college roommates and you stayed with him. Still, what it lacks in originality, it makes up for in the fact that um? You're engaged? So who TF cares? Let the haters hate while you stare at your ring in awe for the next year.
Who Will Love It: Your parents who didn't think he was ever going to commit.
Who Will Hate It: Non-engaged friends who could have posted something so much better.
9. A Long-Winded Walk-Through Of Your Relationship
We get it. Your love story is totally unique and one for the ages. The ups and downs. The brief stint of long-distance. The time you thought he was sleeping with your sorority sister—it's all very romantic. Sure, you'll embellish the story a bit and you'll take out the part where you were casually banging for like, six months before he finally got his sh*t together and asked you out, but still. It's the fake romance of it that counts. While the majority of people's eyes will glaze over with this post, at least your relatives will be happy. Besides, how will he know you love him if you don't ignore him sitting next to you while typing a 2,000 word Facebook post that he won't even read and your creepy old Spanish teacher will like?
Who Will Love It: Moms.
Who Will Hate It: Anyone who actually knows the REAL story (which most likely involved more tequila and less clothes) and all of your bitter single friends.
8. Any Variation Of "Finally"
While it's not the most romantic, loving, or tasteful, it is FULL of truth and for that, you'll get total respect from almost every bride-to-be. Throughout your relationship, you have to find the balance between letting him know he needs to propose but not putting too much pressure on him. It's a dangerous game, but when you win? Holy sh*t, the relief is palpable. And your trophy? A 2-carat solitaire and a wedding to plan. So, yeah. After crawling through the relationship trenches, you f*cking deserve this and "finally" is just about as honest as it gets.
Who Will Love It: Bitches.
Who Will Hate It: Everyone else.
7. #TheWeddingHashtagYouDecidedOn2WeeksIntoYourRelationship

Just like "Finally" but taking it a step further, posting your wedding hashtag with your engagement announcement is the same as saying "if this didn't happen soon, I was absolutely going to dump his ass," but with a hint of pathetic thrown in. There's something about using your hashtag with your "omg I was so surprised, I only had to threaten him for about eight months before he finally proposed" post that just feels desperate. If it's a really good hashtag (like, really good), I could maybe let it slide, but honestly? Save the hashtag for every other post after the engagement announcement and keep this one about what matters: your ring.
Who Will Love It: Eh, no one?
Who Will Hate It: Everyone whose hashtag isn't as good as yours.
6. "Does This Ring Make Me Look Engaged?"
*Sigh.* Sure does. But also, is this caption as basic as they come? Sure is. While yes, being basic is all fun and games during the fall when we're all out there drinking PSLs and posing in pumpkin patches, do you really want basic-isms to be the backdrop of your engagement? For some, this is a kiss of death. For others, it's literally not a big deal. Decide which side you're on—if you can stomach the idea that the most important day of your life is just like everyone else's, then go forth and be unoriginal! At the end of it all, you're engaged and that's what truly matters. But don't expect a like from me with a post like this—just sayin'.
Who Will Love It: Basics, duh.
Who Will Hate It: Anyone who has ever spent a minute in the "engagement present" section of Amazon.
5. "I Said Maybe"
The sassy sister of "I said yes," the "I said maybe" post is the epitome of a boss bitch move. It says "I'm not desperate. I haven't been waiting for a ring since the day I turned 16. I didn't care if I never got engaged. This is no big deal." Which is, obviously, the vibe we all what to portray despite the fact that we've reeked of desperation since our very first friend said "I do." While, no, it doesn't tell the story of your love and yes, it kind of makes you seem like you're settling (which you're not, right?), it's clever, funny, and guaranteed to pull in likes, and honestly, isn't that the whole point of engagement announcements in the first place?
Who Will Love It: Your real friends and your dad.
Who Will Hate It: His mom.
4. Just A Ring Shot

There are literally two things the people came for: a ring shot and a breakdown of how the proposal went. At the end of the day, however, everyone on your feed wants the same thing: To look at the rock on your hand and judge it mercilessly with their friends. Cut out the fluff of your relationship story and your hashtag and just give the people what they want, dammit: a clear, unobscured, close-up of the ring on your freshly manicured finger.
Who Will Love It: Every female who follows you.
Who Will Hate It: Anyone with a naked ring finger.
3. A Play-By-Play Of The Proposal
"When did it happen? Where did it happen? What were you wearing? Was it a surprise? Were you suspecting it? Did you have your nails done? What did he say? Did you cry?" The second you land an engagement ring, the barrage of questions will start. We could say it's because people love you, but really, we're all just nosy assholes who hope your proposal isn't better than ours. The point is, you're going to need to tell this story a million and one times. Might as well get a jump on everyone and write it out to post-worthy perfection. That way, by the time you see most of your friends and family, you can skip the storytelling and get to the more important things, like where you're registered and what color KitchenAid mixer you've been eyeing.
Who Will Love It: Your estranged friends and relatives.
Who Will Hate It: Your jealous-ass frenemy.
2. "I Wonder How Many Group Texts This Will End Up In?"
Honest? Clever? The perfect amount of bitchiness? Check, check, and check. This is the type of raw truthfulness we're looking for in your engagement announcement post. Whether you post this with a proposal pic, a ring shot, or even a full album of relationship-y photos, you can literally do no wrong when you use this bomb-ass caption. While no, it doesn't ooze romance and no, you don't get to go on and on and on and on and ON about your relationship's ups and downs, you do get to secure more likes than your frenemy who had the audacity to get engaged before you. Besides, you have plenty of other posts to be sappy in—like the after-wedding post when you finally get to eat again and your hair is no longer falling out due to the planning stress. Save the romance for when you're actually out of the trenches. As any married bitch can tell you, the drama is just getting started.
Who Will Love It: Your top-tier friends.
Who Will Hate It: Your grandparents who have no idea what a group text is and will sign the comment off with "XOXO GRAMS."
1. "He Got Down On HIS Knees For A Change"

*record scratch*
Yeah, I went there, and I know, I know, I know. There's no way you can post this. Your family will see it. Your dad, who you expect to shell out a stupid amount of money for your flower-ridden ceremony, will see it. Still, every time I come across a new engagement on my feed, I hope more than anything that a post will surprise, dazzle, and startle me. If you are not afraid of rubbing more than a few people the wrong way and absolutely ruining a couple of relationships, please, I'm begging you, use this as your caption. While it's pretty much guaranteed to piss off a few (and by "a few" I mean a lot of) relatives, no one's ever been remembered for good behavior. Well, other than like, Mother Teresa. And Oprah. And Jennifer Aniston. So, scratch that, people have been remembered for good behavior. But let's be real—YOU'RE not going to be remembered for good behavior. I mean, isn't that why he's marrying you in the first place?
Who Will Love It: Anyone with a sense of humor and your quirky aunt, Jen.
Who Will Hate It: Your parents. HIS parents. All the grandparents. Your prudish aunt, Nancy. Anyone over the age of 35. Anyone under the age of 17. People who still regularly check Facebook. Actually, maybe just don't do this one…? Don't say I didn't warn you.
Images: Burst / Pexels; Giphy (4)
Crazy Wedding Story Of The Week: They Made Their Guests Cook & Clean
Whether you hate the wedding-industrial complex, are a bride planning a wedding and want to feel better about your own demands, or just need something to read, we're doing a new series where we share the craziest, most out-of-touch wedding story we found on the internet that week. Submit your own crazy wedding stories to [email protected] with the subject line Crazy Wedding Story, and we just might feature yours. And make sure to follow @BetchesBrides on Instagram and subscribe to our podcast, Betches Brides.
Because I have been single for about a hundred years, I'm not proud of how much I know about weddings. I don't even know where I learned all this sh*t, maybe from planning my brother's wedding in full, or maybe just from reading bridezilla stories from across the internet. Probably a little bit of both, tbh. Either way, I know enough about wedding etiquette to know when people are completely f*cking it up. Even though every bride with whom I've ever come into contact was absolutely a micromanager, that doesn't mean all brides are super Type A and want every detail of their wedding to be just so. Some, in fact, are pretty chill and just want to push all the responsibilities on other people, like their planners, maids of honor or, in some f*cked up cases, their very own guests! That brings me to an email submission we received from the sister of a groom whose wedding was a true and utter sh*tshow. The first line of said submission is, "My brother's wedding was a grade-A disaster and, to be frank, it was trash." I knew I was in for a good time because this girl is as petty as she is honest, and I'm here for it. Grab the popcorn.
All you need to know at this point is that the newlyweds-to-be are violently high-maintenance, cheap af, and assholes. I mean, lethal combo. Also, the wedding is taking place in a very small town that has no hotels. Luckily, the bride's family lives in/near said small town, so they're set. Great!
My brother invited me, my fiancé, my sister, and parents to come from across the country and my aunt, uncle, and grandma to come from Europe. Neither bride nor groom thought about where people would stay, though, and imagined that our foreign family (who speaks little to no English) would just figure something out. In this small town that doesn't even have a motel. 
I mean, I can't even trust my English-speaking relatives to do anything at all, so I can't imagine how confused and frustrated these foreigners must be trying to figure out Airbnb or whatever else is available in this hick town. I get that the bride and groom are probably overwhelmed with sh*t they have to do before the wedding, but providing a few options for family and friends to sleep is a pretty big one to forget about.
The family decided not to come and they eventually agreed to give my parents a spare room in their house. My fiancé, sister, and I got to sleep in tents in their yard. 
Understandable that the family would decline the invite, but what is not understandable is sleeping in a tent, like, ever, but especially the day before your brother's wedding! WTF? I'd really like to know whose idea this was.
My brother asked me to make a wedding cake and cupcakes for them and I agreed that that would be my gift. Unfortunately, they insisted on a large-ish cake and enough cupcakes for each guest to have three. When I explained this was unnecessary, they insisted on the amount. Because they have such a small kitchen in their house I had to do all the baking and decorating the night before the wedding at a local bakery once they closed for the day. So I was up all night baking up a storm.
Okay, the groom sounds like he also kind of sucks. I am usually more excited about the prospect of a cupcake than I am sex, but three sounds like a little much. Like, yep, let's eat an entire meal, cake and three smaller cakes, and then dance? No thanks! Also, the fact that the groom's sister spent the night before her brother's wedding baking 700 cupcakes in a random kitchen and then calling it a night in a f*cking tent on the bride's front lawn is insane. I used to think I deserved sister of the decade award for simply existing in the same house as my idiot brothers, but this girl definitely earned the medal. She is a saint.
The night before the wedding is traditionally the rehearsal dinner, is it not? Well, none of my family was allowed to come to the rehearsal (there was no dinner) and when my mom and I came by the location to see where we would need to set up, the bride was pissed that we dared show up and that we weren't cooking and baking for the next day.
Correct me if I'm wrong, which I'm not, but the rehearsal dinner is for family and out-of-towners, so it's very weird and rude that the groom's sister and parents were not only not invited, but expected to spend the night before their son's/brother's wedding cooking for it. That's not all, though! The family wasn't the only crew expected to bring some nosh to this wedding because IT WAS A POTLUCK WEDDING. I could spend paragraphs going off on how tacky that is, so to spare you all, I'll just move on.
So we get to ceremony day and the bride is pissed at me and my sister, who are grooms women, for "not doing our jobs," which were apparently to show the guests where to go, where to bring food, etc. We would have done it had anyone told us. Maybe she mentioned it during the rehearsal we weren't invited to? Then everyone gets in their places and it's ceremony time, but for whatever reason, there's no music.
As a frequent wedding-goer, it is definitely not the job of anyone in the groom/bridal party to serve as ushers during the ceremony. That's why they have, you know, specific ushers. Of course, the Bride from Hell blamed the sisters for the mess of guests and I bet she also blamed them for the lack of music. I can imagine her being like, "You were supposed to learn how to play violin for this, God! How did you not know??" She made sure everyone knew she was mad, but saved her most aggressive moments for the reception, where the guests were apparently supposed to drag their ceremony chairs themselves. Uh, k.
Then we get to the potluck cash bar reception. People are eating and drinking and things are normal until the bride gets drunk. She was wearing a short dress that she kept lifting up to flash everyone. Most of the guests were her family, so I'm sure they loved that! She doesn't stop drinking and starts going up to female guests undoing our hair and trying to undress us. Then, the couple disappeared. No goodbyes or anything. They just left. People kept looking for them, but when we realized the couple was gone, all of the guests left. This was 9pm at the latest, real wild party. 
I wish I was making this up because there is so much to address here. Before I get into it, I just want to ask why there is a cash bar. The only reason people go to weddings is for the open bar…right? Also, why is Bridezilla flashing everyone? Bigger issue: why would her family love it?? Satan's Bride obviously loves attention, so why is she ripping off the female guests' clothes, too? I mean, obviously, like, don't take off someone's clothes if they want to keep their clothes on, but also this seems a little off-brand for someone who wants everyone's eyes on her at all times. Just saying.
Lastly, I've been to a wedding or two during where the bride and groom disappear for a little, but I've always assumed they're just, like banging in the bathroom or something because they always come back and pretend they've been here the whole time. This couple just straight up left. Qué?? And at 9pm? Jesus! I've had dinner reservations later than this sh*tshow of a wedding! 
So we cleaned the hall, packed up the food, and threw out a bunch of stuff (including the insane amount of cupcakes the bride made me bake) and got out of there. Then the couple proceeded to drunkenly fight with my mom when she got to the house and asked why they left without saying goodbye. Apparently they were done with the party and were mad that the DJ wouldn't play the songs they requested. 
Wow, the guests are way better people than the couple. That's for damn sure. I would have left that nightmare couple with that mess to clean up—not my circus, not my monkeys.
The next morning the bride started freaking out because she couldn't find her tiara. Apparently she had one. Eventually we figured out that while she was drunk she threw it off (trying to be sexy, I think) and it landed behind the bar. The bartenders were super nice about the whole thing and kept it safe. This tiara was the most expensive part of this wedding it seemed.
It seemed? This tiara, which, knowing the bride, was probably from Claire's, was easily the most expensive part of this trash wedding. I'm sure she'll wear it everyday until the day she dies, too.
A juicy tidbit that the bride doesn't know: their first dance song was the song my brother was supposed to use for first dance to when he was going to marry someone else. Someone the bride hates.
*Slow clap* Wow, ya truly love to see it. The sister really came full circle with that all-star pettiness and I'm so here for it. What do we think, fam? Is this a one-of-a-kind bridezilla or what? 
Can you top that? Submit your crazy wedding story to [email protected] with the subject line "Crazy Wedding Story"!
Image: The Creative Exchange / Unsplash
9 Things I Didn't Believe About Wedding Planning Until I Started Planning My Wedding
As someone who's written about weddings for the last several years, and attended/been in more than a handful, I thought when it came time for my own I would have this planning thing down. I used to say that when I got married I wouldn't get stressed out about dumb sh*t (lol) and I would do what I want without other people's opinions influencing me (ha!). So when I got engaged this past June and started planning my wedding for next September, I was just as surprised as anybody that I totally did not have this planning thing down. After going through the first six months of planning, my new M.O. on weddings has become, "Don't judge a bride until you walk a mile in her wedding shoes," and damn, those shoes are hard AF to walk in. 
Below are nine things I thought about weddings that flew out the window when I started planning my own. 
1. I Won't Worry About The Little Things
Boy, was I wrong on this one. In fact, the little things are ALL I worry about. I constantly run through all the wedding signage we'll need in my mind and whether it matters if the fonts on the table numbers match the font on the bar sign. I worry about trying every appetizer during cocktail hour or that I'll be in the bathroom when the band plays "Sweet Caroline." I never worry that our caterer won't show up or that the band will suck. Why would I worry about major issues like that when I can stress about how the welcome table will be laid out?
2. My Wedding Won't Cost That Much
Them: What's the craziest thing you've done while planning your wedding? Me: I agreed to pay the band $200 extra to have someone play a 2 minute sax solo during the ceremony

— Ashley Fern (@disco_infern0) July 26, 2019
I'd like to think I'm pretty well-versed in how much different vendors cost, so I have no idea what the hell I was thinking when I said this. Especially since we're having a tented reception in my grandma's backyard, and that sh*t ain't cheap. Every time I see a new bill come in, my heart stops beating for a split second and I honestly wonder how big of a problem it would be if I served McDonald's instead of beef tenderloin and just made a Spotify playlist for the reception. 
3. I'll Never Compare My Wedding To Someone Else's
I have so much respect for the brides that sign up for Four Weddings. I truly can't imagine willingly subjecting myself to having my wedding scrutinized by three strangers—I'm critical enough on my own. It's hard not to compare yourself to other people in general, especially when so many friends are getting married around the same time. I find myself thinking about what I'd do differently or the same whenever I attend another wedding, which is actually kind of annoying because I'd like to be able to get drunk and enjoy myself. Plus, I sure as hell don't want people to be doing that at mine. 
4. There's No Point In Stressing About The Weather Since You Can't Control It
not to be dramatic but if it rains on my wedding day I might kill someone

— Betches (@betchesluvthis) December 13, 2019
HA! This is actually laughable and I'm not even sure I ever really believed it. This is, without a doubt, the number-one thing I spend the majority of my time thinking about. There is honestly nothing in the world more terrifying than the idea that it might actually rain on my wedding day. The closest I ever get to a serious mental breakdown is when I spend more than 30 seconds thinking about a monsoon beginning as soon as I walk down the aisle. 
5. This Whole Planning Thing Is Going To Bring My Mom And I So Much Closer
I will admit, my mom and I haven't really fought about wedding planning, which I know is rare/weird (I'm sorry if that makes you want to punch me in the face). But it's definitely not bringing us closer. At the very beginning when we were trying to sort out all the vendors, my mom and I would text and talk on the phone multiple times a day, which was a lot, and it felt like I was engaged to my mom instead of my fiancé. She definitely triggers me with some of  her ridiculous suggestions (like having guests move their own ceremony chairs to the reception tent), but overall the ride hasn't been too bumpy so far (knock on wood—we've still got nine, months to go). 
6. I'll Get My Way On Everything
I know this sounds like a ridiculous thing to think, but when I was wedding planning in my mind, nobody was there telling me I couldn't have our family labradoodle walk down the aisle (I'm still not 100% convinced that won't be happening), so I never foresaw any issues. I didn't think my photo booth idea would get shut down by my fiancé or that my idea for a limo bus instead of going to our cocktail hour would be considered a waste of money. I've only recently come to the conclusion that I don't NEED everything on my wish list. I know, I'm so mature. 
7. It'll Be Easy To Make Our Guest List
Pretty sure my wedding vows said "in sickness and in health" but nothing about dealing with in-laws over Thanksgiving, yet here I am

— betchesbrides (@betchesbrides) November 26, 2019
It would be so cool if there was an etiquette rule that said, "If you haven't spoken to your great aunt in two years, she doesn't need to be invited", so I could just point to it and that would be that. Unfortunately, no such thing exists and people are left to their own judgment when deciding who to invite. Making the guest list was like a balancing act. From trying to keep it under a certain number, to accommodating my future in-laws' list, while also keeping my mom from inviting everyone she's ever met, it was one of the hardest parts so far and I'm very thankful it's over. If you're going through it now, my best advice is to pick your battles. If you don't win this one, you'll win the next. Why does planning a wedding sound like being at war?
8. I Don't Understand Why Someone Would Want To Elope
Because of all the reasons I just listed and 10,000 more, I truly believe that people who elope are geniuses and we should all be more like them. 
9. Are Post-Wedding Blues A Real Thing?
Me: I'm just going to have a simple wedding.
Also me: pic.twitter.com/bubmgscPmk

— Amber Pera (@AmberPera) December 4, 2019
Absolutely, yes. My mom told me she sobbed on her wedding night because it was over. I've heard from all my married friends that they miss being engaged and wedding planning, so I'm trying my best to soak it all in, despite the challenges that come with it. I'm not looking forward to the day after my wedding when I realize it's all over. Who knows, maybe I'll end up crying in the back of a limo like a contestant on The Bachelor who's just been kicked off. Sorry in advance to my soon-to-be husband, but hey, we said in sickness and in health right?
To all the brides I've judged before, I'm sorry. there's a lot I thought I knew about weddings, but just like anything else, you don't really know until you experience it for yourself. I'm walking a mile in all of your wedding shoes and wondering how the heck you did it. Cheers to you! 
Images: Andre Hunter / Unsplash; betchesluvthis, betchesbrides, disco_infern0, amberpera / Twitter