7 Questions To Stop Asking Newly Engaged Couples
'Tis the season to get engaged, amiright? Just about two weeks ago, my fiancé (still feels weird typing that) proposed to me and I've been over the moon ever since. I've had more people reach out to me in this short time period than I have in my entire life combined, and while most of the interactions are super fun and positive, there are some repeated questions popping up that are simply getting on my nerves. While most of these questions are asked innocently, they've gotten old quickly, so here's the 101 on questions to *please* stop asking newly engaged couples.
1. When And Where Is The Wedding?

Don't get me wrong, I am excited about the wedding too. I've been dreaming about this sh*t since I was a little girl. That being said, it's almost mind-boggling how many people have asked me WHEN the wedding is. Ma'am, I got engaged one week ago. If you think in seven days' time I toured multiple venues, picked the venue and booked it, you're buggin. What's even more fun is when I say "I'm not sure yet" and it's followed up with a, "well you should really get on that because weddings are likeeee booking into 2022". Thank you, I know. Your added stress is not necessary, especially when you're just stating the painfully obvious. Sorry if this sounds cold, but on behalf of all the newly engaged people out there, it had to be said.
2. Are You Stressed About COVID-19 Impacting Your Wedding?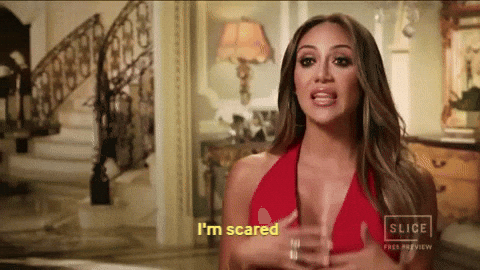 Short answer, DUH. Given the uncertainty of the virus, I'm absolutely nervous about COVID-19 impacting my wedding. That being said, I find this question oddly irritating. As someone who had the virus myself, there are so many more important things to worry about being impacted by COVID-19 than a giant party. I'm nervous for my family, my friends, my loved ones, our world as a whole. While I'm less worried about the virus impacting my wedding day and more overwhelmed that it will result in me getting married two to three years from now, it feels like a slightly obnoxious inquiry. If COVID-19 doesn't make you stressed, you scare me.
3. Who Is in Your Bridal Party?


There are two parts to this question. It typically starts with, "So, who's going to be your Maid of Honor???" followed by, "Actually, who is in your bridal party in general?" When my family asks me this question, I'm cool with it. They've watched me grow up, they know my friends well, and they are genuinely curious. The problem is when *others* ask. If I haven't asked my bridesmaids yet, why would I tell YOU who they're going to be? Half the people asking are subtly hoping to be in the bridal party and the other half are asking just to be nosy and get the scoop. This question makes me super uncomfortable because I'd never want someone to feel left out, but at the end of the day, it's my business and my business only.
4. Are You Going on a Diet? Are You Getting a Personal Trainer?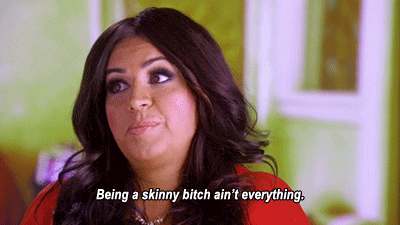 This is perhaps my LEAST favorite question of all because it's just genuinely rude. I've been a bit taken aback by the amount of people who have asked me this, because I just can't wrap my head around thinking it's appropriate. To be honest, I don't know the answer. If I decide that I want to tone my arms for my dream dress, maybe I will. If I decide I want to change the way I eat for health and wellness purposes, maybe I will. That being said, it will most certainly not be influenced by anyone else trying to pressure me to do so. This question is tacky and unnecessary and I know my fellow fiancé(e)s out there will agree.
5. So Like, How Much Was Your Ring?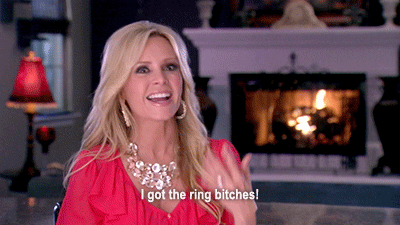 On the theme of tacky… this question is just beyond me. There is a zero percent chance someone has good intent when asking this question. You're either asking because you think it looks expensive and you want the tea, or because you think it looks cheap and… you want the tea. If you hit me with the "DiD hE sPeNd ThReE mOnThS sAlArY" please go away. I'm in love with my ring and that is the only thing that matters to me. That being said, if you've complimented my ring without asking about the cost, I appreciate you. I'd be lying if I said I wasn't basking in glory from any/all positive feedback so… KEEP IT COMING!!!!! (Put that under the category under things you should say to a newly engaged person. Accolades are always allowed.)
6. Am I Invited?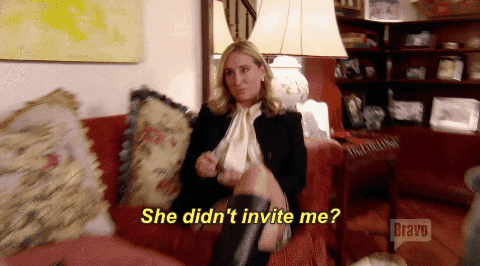 If you have to ask, it's probably a no. Weddings are expensive. Like… really expensive. Would you treat me to a $200 dinner? No? Then I probably won't do the same for you. Half kidding, but I personally am not trying to recreate My Big Fat Greek Wedding, so chances are my list will be narrowed down to the real ones. This question falls under the category of super uncomfortable because I hate leaving anyone out and, despite my evil sarcastic tone throughout this article, I actually love to make people feel warm and welcome, so by default I'll feel guilty about those who don't make the cut. Long story long, please don't ask me this question, because it WILL keep me up at night.
7. Can I Give You Some Advice?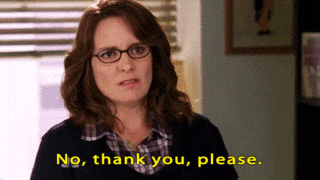 This question is super circumstantial, because some people offer fantastic advice and it's extremely appreciated. Advice about how to conquer visiting multiple venues and what to look out for? Yes please. Advice about how to budget and what is and isn't worth splurging on? I'm all ears. The problem is, people typically offer advice that is opinion-based rather than fact-based, and that's where it gets hairy. I don't want your advice on things personal to me, because it's my wedding. When it's your special day, you call the shots. When it's mine, let me enjoy. (LMK if this is giving bridezilla vibes so I can stop before I start.)
Bonus: Questions I Enjoy

In order to redeem myself for all the spiciness above, I want to include some questions that I enjoy getting. Those exist too, I swear. I'm happy to answer questions about the engagement because quite honestly, I still get butterflies. How did he ask? Easy, I have a response saved in my notes that I can send along to anyone and everyone who wants to know. Were you surprised? Excited? Nervous? Yes, all of the above. What kind of style is your ring? More than happy to answer this (mine is emerald) and I'm also happy to answer personal questions about the ring if they are productive and helpful for my fellow future brides (or friends looking to get engaged soon). What is your dream dress? Oh, I'm glad you asked… let me show you my Pinterest board. You get the point.
If you take away one thing from this piece, it's to be respectful of others privacy and to know what questions are appropriate vs. uncomfortable. Pre-engagement I likely asked half of the above questions myself, so we're all learning here. The more you know!
Images: Scott Broome / Unsplash; Giphy (9)
Bridal Face Masks: Cute Or Tone-Deaf?
There's a lot to be upset about when it comes to this pandemic, like how states have to fight with the federal government for necessary supplies and people have to fight with each other at the grocery store for toilet paper. If you want something else to get mad about, I've found something that may rile you up. During my routine midnight scrolling through alerts, I stumbled upon a story about Haute Couture Wedding Masks, aka quarantine wedding masks, for brides and grooms, and I cannot stop thinking about it. This is no joke—bridal face masks exist, and the name makes me cringe already. In my self-isolationist cabin fever haze, I decided to investigate what these masks were all about, and what I found was a bit troubling.
The masks are made by a national bridal store chain called Winnie Couture, whose HQ is in Beverly Hills. The company has nine additional locations across the United States. When you visit the bridal shop's website, there's a section called "Our Response To COVID-19" and features two initatives: one is called "Masks For Heroes" and the other is Haute Mask by Winnie Couture. More on the latter in a sec. As far as the Masks for Heroes, Winnie Couture is currently participating in the  #millionmaskchallenge, for which their team is sewing washable/reusable masks (with filter pockets) for healthcare providers and essential workers. The good news: They've made 1,200 masks so far and are making an additional 2,500 to donate to the medical community and senior citizens. This is commendable and selfless work, and I'm here for it. If they had stopped right there, I wouldn't have needed to go on this rant.
But let's get to the not-good news, and the reason we're here: the Haute Mask by Winnie Couture section. The website describes this line as "protective wedding masks for brides and grooms that offer style and safety for engaged couples across the globe," and stress that 100% of proceeds from sales of the masks go to Direct Relief, a non-profit organization that is providing personal protective equipment and essential medical items to U.S. and international health workers responding to Coronavirus (COVID-19).

Winnie Couture L'AMOUR Mask For Brides
With the proceeds going to charity, what's the problem? Let's start with the easiest one: the masks are expensive AF. Described as "handmade, dreamy, and timeless", they retail for $239 and $389 for the ladies, and $129 and $259 for the men. Considering not only the loss of non-refundable wedding deposits that couples who postponed their wedding may be dealing with, but also how many people have been laid off from their jobs due to COVID-19, who has this kind of cash to spare right now?! No one. "Omg, you know what hun? We should TOTALLY get expensive-ass bedazzled masks so we can always remember how COVID-19 f*cked up our wedding plans." – said no one ever, I hope.
But even more problematic is the claim that these are "protective wedding masks for brides and grooms, offering style and safety". Let's break this down. In terms of protection and safety—yes, these masks could technically make for an adequate cloth face covering for the general public (the company uses 100% organic cotton lining for the masks) because they abide by CDC guidelines. However, there's a big caveat: they are not really practical. The CDC advises that cloth face covering should be able to be "laundered and machine dried without damage or change to shape," and I have a feeling that these hand-crafted beaded masks would not hold up in a washing machine. And it's not as if you could pop over to your dry cleaner to get them laundered (hint: because we're in lockdown). (As an aside, the masks contain a sewn-in filter pocket, though the filter is not included.) The best-case scenario is you buy this as a glorified fashion accessory, which is in and of itself kind of tone-deaf given that we're having a national crisis over the lack of adequate PPE for healthcare workers. The other scenario is that you spend nearly $400 to be protected one time. Neither option is ideal.
While these masks could theoretically offer some safety for, say, non-healthcare workers running errands or going outside, there's still a problem with stating that these are "protective masks for brides and grooms." That's because no one in their right mind is going forward with their in-person wedding plans right now, especially when government agencies and the CDC are advising everyone to stay at home unless absolutely necessary, practice social distancing, and even the White House is urging people to avoid gatherings with 10 people or more. Sure, brides and grooms could wear this for their Zoom weddings, but it doesn't totally seem like that's what Winnie Couture had in mind. The website says, "We not only hope to protect engaged couples on their special day, but also, those affected by COVID-19 around the globe." You know the best way to protect engaged couples on their wedding day? Have them stay the f*ck home. If you click on the page to actually purchase one of these masks, the webpage says, "We strive to provide protective masks for weddings around the world during the current state." One more time for the people in back: there should be no weddings around the world during the current pandemic.
I wasn't the only one to take issue with these wedding masks. I spoke to Dr. Sidney Chiu, an ER physician on the front lines of the COVID-19 pandemic, who had some choice words for Winnie Couture. As a dad with two little girls at home who is now juggling intense overtime at the hospital, he took one look at these masks, then, after a long pause, said, "is this a joke? Do people not know how serious this pandemic is? People are dying and this encourages reckless behavior." Specifically, he expressed concerns that these masks would give people a false sense of security and they would congregate for extended periods of time. "Weddings are long affairs, people would be absentmindedly touching their face and in close proximity to one another, so you're essentially creating a breeding ground for COVID-19. Do you really want that on your hands?" 
Given that these masks are super expensive, impractical, and maybe even irresponsible, I had to ask: would anyone actually wear these? To get a bride's perspective, I chatted with my cousin Steph who recently made the difficult decision to nix her destination nuptials in Mexico because of the pandemic. "I guess they'd make for a really expensive gag gift," she said, adding, "But honestly, you'd have to read the room first." Tbh, if you have upwards of $200 to spend on a joke, even if the proceeds are going to charity, you'd probably be better off just donating it directly.
Steph also thought that, even if well-intentioned, the masks were irrelevant to IRL circumstances: "I feel the smartest and safest thing to do is to cancel/postpone your wedding like we did, and these masks appear to promote the opposite of that—it's like they're encouraging weddings to proceed." 
Even though the proceeds from the Haute Masks are going to a good cause, that doesn't make the concept as a whole any less tone-deaf. What's ironic is that compared to the Haute Masks, their other COVID-19 initiative, Masks for Heroes, is genuinely commendable. Maybe I'm just cynical, but I suspect Winnie Couture knows that coming out with a line of high-end face masks for brides and grooms (who shouldn't be having a wedding right now anyway) is a bad look, and the Haute Masks are just a publicity play… which I suppose has worked, given that I'm writing about it. 
The bottom line is that, "for everyone's safety, particularly in this climate, you should definitely NOT be having a wedding now," advises Dr. Chiu. But hey, if you're somehow still living for these and/or have cash to burn and want a bougie souvenir to commemorate the pandemic à la "I survived COVID-19 and all I got was this lousy mask", then what the hell, get a matching set for you and your hubby to be (they ship across the U.S. and worldwide). And I guess you can sleep better at night by telling yourself 100% of the profits are going to Direct Relief.
Images: zef art / Shutterstock.com; Winnie Couture
It's Time To Stop Shedding For The Wedding
Ever since I got engaged nine months ago, I've noticed a strange trend. I mean besides the constant "It's raining on my wedding day" nightmares that keep me up at night and the ever-present fear that by the time I'm hitched I'll have less than $10 in my bank account. I'm talking about the constant messaging telling me I need to start "shredding" or "shedding for the wedding". Every day I see a new article about pre-wedding juice cleanses and wedding diet plans, and I've pretty much had it. The idea that women need to hit a certain weight or look a certain way on their wedding day in order for it to be "the best day ever" is an outdated concept rooted in sexism. Here's why I'm 100% OVER shedding for the wedding, and why you should be too. 
It Feels Like Society's Beauty Expectations Of Women, On Steroids
Women have been held to unrealistic beauty expectations since the beginning of time, but since getting engaged, I've found that this expectation of having the perfect body (whatever that means) is on a whole other level. Whenever my friends got engaged they would all say, "My wedding diet starts now". They were literally getting engaged one day and counting calories the next. I didn't quite understand their reaction, but now, I totally get it. I'm constantly inundated with wedding content about workout regiments, foods to avoid and skincare routines (apparently I'm months behind on this). It doesn't matter whether or not you're engaged, if you're a human woman who goes online, you're no stranger to the expectations society has for us. The only difference is that when you've got a ring on your finger, there's an impending deadline to achieve the aforementioned perfect body, and it's your wedding date. 
It Feels Like A Prerequisite For Getting Married
Look, I understand wanting to look and feel your best on your wedding day, I know I do, but that means different things to different people. You may have a goal weight you've been trying to hit and the wedding day is a good motivator, or you may feel perfectly comfortable in your own body and not feel the need to do anything (more power to you). But whatever your situation is, losing weight shouldn't feel like a prerequisite to getting married. Content about what you should and shouldn't be eating before your wedding and articles that claim the hardest part of wedding planning is your fitness routine (has this person ever made a seating chart?) might make you question if something's wrong with you if you're not dieting or amping up your workout (myself included). If you find yourself thinking like that, try to block out all the social media noise and focus on doing what makes YOU feel like your best self. I know it's easier said than done, but maybe unfollow the #weddingworkout hashtag for a while. Don't worry, you can still get a marriage license even if you're not going to bridal boot camp. 
Designers Are Becoming More Size-Inclusive
You shouldn't have to feel like you need to drop weight in order to fit in a wedding dress. Cookie cutter dresses are a thing of the past, and bridal designers today are making wedding dresses for all body types and sizes, not just the stick-thin models who debut them on the runway. Supermodel Ashley Graham recently teamed up with Pronovias to launch her own size-inclusive collection, while Fame and Partners launched a capsule collection for the modern woman with David's Bridal and new wedding dress company Floravere has gowns up to size 26, ensuring women of all sizes they'll be able to find something that makes them feel like a million bucks. If you're worried you'll have to lose weight to find a gown that fits you, you can kick that fear to the curb, because it's become much easier in recent years to find the perfect gown, no matter your body type. 
Grooms Are Held To Different Standards
After being inundated with ideas of ways to change the way my body looks in time for my wedding, I asked my fiancé if he noticed anything similar. He hadn't. I can't say I'm surprised that there's not this insane pressure on men to look a certain way for their wedding day, but it was disappointing to hear nonetheless. I wanted to see if there was any content out there aimed at the groom's physical appearance on the wedding day. Come to find out, there is, but it's scarce. I found a list of things grooms should do leading up to the wedding, and the only appearance-related tip was for them to get a haircut. And on their 12-month checklist? Apparently all they need to do is whiten their teeth. No gyms advertising groom boot camp or weight loss tips for men before they go tux shopping. Sure, not all men care as much about their appearance as Tom Sandoval, but why are only the brides being told they need to shed for the wedding in order to "look our best"? I'm exhausted just thinking about all of the things I'm supposed to be doing to my body to get it "wedding ready", meanwhile my fiancé's downing fried chicken and playing video games not worrying about what the f*ck he'll look like six months from now. Ugh, to be a man. 
It's Time To End The Madness
Look, I'm not saying that dieting and exercising before your wedding day is a negative thing, but I'm tired of reading articles that imply feeling your best on your wedding day means you have to be working out and dieting beforehand. Shouldn't you feel your best on your wedding day because you're marrying the love of your life? Or because you're about to attend the best party of all time? Why is weight loss so intrinsically tied to how we feel about ourselves, and why is that link only reserved for women? Your physical appearance might be a part of your wedding day journey, but it shouldn't hijack what the day is really all about. So, let's shatter the notion that those surface-level things are in any way the key to having a happy and joyful wedding day. It's time to say f*ck it and halt to a stop on our never-ending journey towards unattainable beauty standards. The best way to get "wedding day ready" is to be 100% you.
Say Yes to the Betch & subscribe to our weekly Betches Brides newsletter here.
Images: Jason Briscoe / Unsplash
Crazy Wedding Story Of The Week: Bride Demands Her Bridesmaid Dye Her Hair
Whether you hate the wedding-industrial complex, are a bride planning a wedding and want to feel better about your own demands, or just need something to read, we're doing a new series where we share the craziest, most out-of-touch wedding story we found on the internet that week. Submit your own crazy wedding stories to [email protected] with the subject line Crazy Wedding Story, and we just might feature yours. And make sure to follow @BetchesBrides on Instagram and subscribe to our podcast, Betches Brides.
On Saturday night, I was hustled, scammed, bamboozled, and hoodwinked into having dinner with three of my recently married friends. Annnnnnd kill me. Anyway, even though I was both a guest and a bridesmaid at all three of these girls' weddings, they spent the first hour of dinner showing me pictures as if I didn't spend my rent money on being a part of their nuptials. The main takeaway? Wedding Instagrams are to newlyweds what "take me back" vacation photos are to single people. So naturally, the bride and groom want their wedding to be as Insta-worthy as humanly possible. Understandable.
Unless you're Adriana La Cerva getting married in Tony Soprano's house, the bride usually gets to drive when it comes to every little detail of her wedding. But sometimes, brides attempt to take that too far. This leads me the most amazing thing I've ever read on the internet, the Reddit Am I The Asshole (AITA) subreddit titled "AITA for asking my bridesmaid to temporarily change her vibrant hair colour for my colour schemed wedding?" Ok, I'll give her a point for being British, but will definitely crown her the asshole here because it's 2020 and friends shouldn't ever ask friends to change their appearance for a wedding. 
But I know what you're thinking: maybe this girl has like, bright blue hair, which I could kiiiinda understand the bride wanting to change even though the demand is unreasonable. And you'd be wrong. Even I didn't see this twist coming.
The bride starts off strong:
"The ongoing issue is that my wedding has a blue and green peacock theme" (why) "and guests have been asked to follow this colour scheme with their clothes. Hair wasn't originally included at all in the colour scheme, but my cousin Ella has natural bright ginger hair.
I would never ask someone to permanently change their hair for my wedding, I know that would be bonkers so I suggested some temporary hair dye, but Ella argued that she has been growing her hair for six years and doesn't want to risk the colour not washing out. I thought this was ridiculous because it literally says washes out in like 14 washes. But Ella says because her hair is completely natural colour it might take strongly to her hair."
First of all, wtf is a blue and green peacock theme? Why peacocks? Will there be peacocks at the wedding? Where does one procure peacocks? I need more info on the peacock situation. Condolences to Ella, though, on her lack of a soul, but as my beautiful redhead girlfriend complains about all the time tells me, once a ginger dyes her hair, it's really hard to get her natural color back. Anyone who's friends with a red-headed person knows this because it's literally all they talk about, so the fact that the bride is asking her bridesmaid/cousin who's never taken a foil to the head to dye her hair for the sake of fitting in with the weird af wedding theme is pretty rude. Honestly, Ella shouldn't have to explain why she doesn't want to f*ck up her hair with drugstore chemicals, but here we are. Also, 14 washes? Unless you wash your hair every damn day, that could take weeks to get out, and the bride is acting like it's easy-peasy.
"So I gave up on that avenue and suggested a wig, it is one day, one single day, and there are some amazing wigs these days. I had a look on Instagram and you wouldn't even be able to tell. But she said she would feel self-conscious and weird wearing a wig and that because her hair is butt length that it might sit weird on her head. So she won't dye it, and won't cover it up. I really don't want to come across as a bridezilla but butt-length flaming red hair will destroy the wedding photos, and ruin the colour scheme completely."
I once went to a birthday dinner that was wig-themed, so I got a Kylie Jenner-looking number and truly hated it. It was so uncomfortable and stupid-looking that I couldn't keep that thing on for more than a few minutes at a time, and my hair is only shoulder length! I can't even imagine trying to get a wig on a head of hair that's basically grazing the floor at this point. Tbh, I feel like the bizarre color scheme and wild peacocks will ruin the photos more than your bridesmaid's very normal hair. Also, it's not like she just recently dyed her hair magenta and it's all anyone can see. Like, we're talking about her natural hair color here. No one is going to be like, "She seriously came to this wedding with the hair color she was born with?" 
Im at a loss, I can't cut her from the wedding because my mom would murder me, but I can't have freaking Merida ruining the photos, AITA for asking this of her for just one single day?
First of all, Merida was a brave soldier who saved her mother, there's no need to bring her into this. Also, is anyone else seeing the hilarious irony here? Just the English major? Cool. So the bride is saying that her cousin should just dye her hair because it's one day of her life, but this horrible dye job will not only live forever in the photos, it will also likely ruin her natural color and take at least two weeks to rinse out. Like??? Anyway, to answer the bride's question, yes, honey, you are the asshole. 
Before I end, there's an update!
EDIT: Ella has dropped out of the wedding because we couldn't reach a compromise so it doesn't matter anymore. I now have to deal with my mom and aunt chewing me out over it all.
Honestly, good for you, Ella. F*ck your cousin. I'd drop out of the wedding too, and I probably wouldn't even attend.
Look, the only time it's okay to demand someone change her appearance is on makeover day for America's Next Top Model. Other than that, we non-Tyras need to just let our friends and cousins and whoever look how they want to look. If red-heads are so offensive to you and your stupid photos, maybe don't ask them to be in your bridal party. Then find a therapist to find out who hurt you. 
Images: Unsplash
For more, subscribe to our NEW Betches Brides newsletter
6 Bridal Shower Themes That Will Piss Everyone Off But Pull In The Likes
As a recently married woman who thinks daily about the things she wishes could change about her wedding, I still find myself stalking wedding Facebook groups, attempting to heave wisdom upon unsuspecting brides-to-be like an old witch in a Disney movie (but like, a hot old witch, right?). 
Naturally, as more and more of my friends get engaged and I feel the fiery jealously of no longer being the center of attention, I'm here to help them plan their perfect days. Like any wedding bitch knows, after the festivities are over, you're kinda just sitting around wondering "what the f*ck do I do now?" So, you plan other peoples' sh*t and try to act like the fact that you're irrelevant doesn't keep you up at night. 
So, my big tip of the day for any brides-to-be out there? Don't sleep on the bridal shower. I know by the time you've planned your rehearsal dinner, ceremony, cocktail hour, reception, after-party, and most of the bachelorette party (because let's be real, your MOH isn't going to do it exactly right), you don't have the energy to give a sh*t about a shower where your mom's friends will get tipsy and make outdated, suggestive jokes. 
That, my beautiful brides, is where you're so very, very wrong. Naturally, the shower seems like the lamest of the parties (rightfully so), which is why this is truly your chance to wow your guests. And the best part? You don't even have to be original because everyone's just expecting to show up and throw presents in your perfectly made-up face. Utilize any one of the themes below and relish in the fact that while they might elicit eye-rolls because they may not be the most original, they'll absolutely up your engagement season aesthetic.
Theme: Elegant Tea Party
Like pumpkin spice, oversize sweaters, and being obsessed with Beyoncé, there's a reason things are basic: because they're good. So, f*ck it. Order those expensive crustless cucumber sandwiches and throw a petticoat on under your floral print dress—it's your party, goddammit, and you can be basic if you want to. 
Why People Will Hate It: Your guests will have to squeeze the event in with all of the other identical tea party showers happening this year, but hey, at least they can reuse their sunhats! 
Why It's An Instagram Win: Sundresses? Finger foods? Wearing wide-brimmed hats inside? While there's nothing unique about spiking your tea or drunk-eating macarons, there's also nothing not worth putting in your story, so chill on the criticism and enjoy the perks of being a basic ass bride. 
Theme: Honeymoon (see also: Paris Romance)
incase anyone was confused, the best gift to give for a wedding is cold, hard cash

— betchesbrides (@betchesbrides) November 14, 2019
Fact: 8/10 brides will go to Paris for their honeymoon. Disclaimer: I don't actually know if that's true but it seems hella likely because, f*cking duh. It's Paris. Either way, the honeymoon is one of the most important components of the wedding because you finally get to eat, sleep, and stop making small talk with pushy relatives. Why not dedicate your shower to the (most likely) European destination you're visiting, so you can brag about the trip you're going on while simultaneously stocking up on travel essentials?
Why People Will Hate It: Awww! Buying you presents for the romantic, month-long trip you'll be taking that they're not invited to? What's *not* to hate?!
Why It's An Instagram Win: Sure, there will be some cute ops during the shower, but more importantly? You're setting yourself up for social media success when you finally jet off with your ball and chain the love of your life. Those matching Away suitcases? Check. The rose gold passport holder with a few hundred euro tucked inside from grams for the casual "at the airport with my passport" shot? Mhmmm. The professional photographer to snap pics in front of the Eiffel Tower? Done and done. 
Theme: Gatsby
Between flapper gowns, feathers on every surface, and sequins you'll be pulling off of your body for the next decade, the Gatsby theme is sooooo been there, done that, did it again and don't want to do it again. Still, say what you will, but any excuse to be extra and don a faux fur coat is fine by me.
Why People Will Hate It: With 2020 very near on the horizon, our social calendars are already going to be saturated with art deco-inspired parties. While yes, that means your guests already have the headbands and skinny cigarette holders, how many 1920s dresses do you *really* want hanging in your closet? 
Why It's An Instagram Win: I don't care how many 1920s parties I'm forced to go to: there's just something so f*cking great about them. Whether it's the excuse to dress like an old Hollywood star or slurp Champagne like it's illegal, the theme may be overdone but my God, it's still glamorous as hell. 
Theme: Wine Tasting
Going to a bridal shower tomorrow where the bride has requested we all bring our favorite bottles of wine, as a gift.

I hope we don't have to put our names on them. I know nothing about wine, other than I like the kind with alcohol in it.

— Linz DeFranco (@LinzDeFranco) August 23, 2019
As far as basic bitch themes go, this one is easily the best. The whole point of it is to just get drunk. Sure, there's the ruse of being sophisticated and detecting the different notes in different full-bodied reds, but in reality, it's just an excuse to get schwasted with multiple generations of women while you make penis jokes. Which is, of course, the ideal way to enter married life. 
Why People Will Hate It: Whether it's involving a rental shuttle, trips to multiple vineyards, and tastings at each stop (happily paid for by your maids, of course), or just a sh*t ton of wine in your aunt's sunroom, everyone will either shell out a whole lot of cash or a whole lot of Advil the next day at work.
Why It's An Instagram Win: I'm sorry, have you ever gone to a vineyard and not taken a bomb-ass photo? Between the cute outfits, the alcohol-induced poses, and the grapevine backdrop, getting likes on winery photos is just like, the rules of Instagram. 
Theme: Destination
The destination bachelorette party wasn't enough. The destination wedding wasn't even enough. You felt the need to suck every last cent out of your friends' bank accounts in order to have the most over-the-top celebrations of all time. Is this a ploy to make all of your guests so poor that by the time they're engaged they'll have to settle for a backyard wedding with a first-generation iPod as the DJ? Maybe. But it also means that your shower will be better than anyone else's shower, and that, my dears, is a gift in itself. 
Why People Will Hate It: Oh, hello. Another chance to buy a flight, split a hotel room, and overpay for watered-down cocktails by the pool? Fun!
Why It's An Instagram Win: Assuming you've been working out like a f*cking beast for your wedding (which you have, of course, because you're having a destination shower where you'll 100% be in a swimsuit), this is yet another opportunity to show off your abs while chugging vodka sodas like they're water.
Theme: Couple Bridal Shower
just gotta make absolutely sure – girls who post long captions about their bf full of inside jokes know that they don't HAVE to do that right??

— Betches (@betchesluvthis) December 15, 2019
The couple's shower is easily the one you'll come across the most often and will absolutely be the most upsetting for your guests. In theory, it seems great: you can keep an eye on your man while you and your MOH judge the girl who decided to wear an off-white wrap dress. In reality, however, all of the guys will just stand around, having no idea what to do as the couple unwraps presents for two hours and the non-engaged girls will end up either fighting with their boyfriends in your parents' backyard about why they're not married yet or else crying over being single. 
Why People Will Hate It: Relationships will literally crumble and you won't be able to make fun of your SOs like you would have if the guys just stayed home the way the wedding Gods originally intended.
Why It's An Instagram Win: With plenty of useless men hovering around with absolutely nothing to do, there's always someone to snap a pic for the 'gram, and honestly, isn't that what getting married is all about? 
Images: Shutterstock; betchesbrides, linzdefranco, betchesluvthis / Twitter
4 Holiday Gift Ideas For Your Newly-Engaged Friends
Between the cozy weather, Christmas music that's already started playing, and the abundance of holiday gatherings on the horizon, this really is the most wonderful time of the year. And on top of that, it's become one of the most popular times of year to get engaged. If you're at the point in life where lots of people are getting engaged, there's a good chance that your BFF, family member, or work wife might be getting a ring this holiday season, so there'll be one more reason to celebrate.
While giving gifts is great, when you have a long list of people to remember around the holidays, it's also nice to be able to kill two birds with one stone. It can be tough to think outside the box with gifts, so we're helping you out. Here are some unconventional gift ideas that will make great dual-purpose holiday and engagement presents, 
Anniversary Wine Boxes

Artificer Woodworks' patented Anniversary Wine Boxes or Keepsake Ceremony Boxes are the perfect gift ideas for the newly-engaged. The Anniversary Box is a gift designed to be the perfect wedding or engagement gift. It toasts the couple on their future anniversary celebrations, so it's a gift that's perfectly designed to celebrate the happy couple's love and longevity. The Keepsake Ceremony Box is a great way for the couple to create a new anniversary tradition. Tell the couple to add a bottle of wine each year to open on their next anniversary, and they can also add keepsakes in the larger compartment, either from their wedding day or other big life events. What better way to celebrate your anniversary than looking back on your best memories? 
A Gadget To Protect Your Ring

If your friend just got engaged, she probably doesn't kn0w all the proper ways to care for her engagement ring. While there are lots of times you should take your ring off, you should also be protecting your ring while you have it on. Buffr is the perfect solution for protecting your ring, especially if your friend can't bear to take her bling off while she's at the gym. It's barely even visible while you're using it, so all eyes will still be on the ring, while making sure that it stays safe.
At-Home Wine Tasting Subscription

Okay, what bride-to-be doesn't want wine and a pre-planned tasting party to celebrate with her girls? If your group is always looking for an excuse to drink wine and talk sh*t, getting the newly-engaged friend a wine tasting subscription from Experienced Simply is the perfect gift idea. Surprise her with a one-of-a-kind gift that she is sure to love and will definitely remember, at least after the wine hangover wears off.
Bridal Subscription Box

So your best friend just got engaged and won't stop texting you about how she has no idea how to plan a wedding. Maeven Box is the perfect saving grace to get your BFF in the wedding planning spirit, and off your phone notifications. Sign her up for a monthly subscription box filled with top-notch wedding products and tools to help with the wedding planning process. Each box is guaranteed to have the newest and trendiest bridal sh*t, so she's always up to date on what's in season and on trend. She might never stop texting you about her planning process, but at least she'll have some guidance.
Images: Be Inspired PR
The Biggest Wedding Dress Trends You'll See Next Year, According To An Expert
Assuming you haven't been living in a cave for the last month, you are likely aware that fall is in full effect, and the new wedding season has been formally kicked off by The Biebers' second exchange of vows (because apparently one wedding isn't enough). While no one expects non-celebrity brides to deliver extravagance at the level that celeb weddings often do, living in the age of Instagram means competition abounds in the world of weddings (even for us common folk). And though I am still not over the fact that Hailey put "Till death do us part" on her actual wedding veil,  her dress is hardly the only source for gown inspo. That's why we spoke to Azazie designer Peter Hale Cooney to get the scoop on all the wedding dress trends coming soon to an aisle near you. 
Perhaps it is best to start with what trends are officially ~out~. Peter predicts that we will be saying goodbye to "frivolous and over the top accoutrements on dresses." This, of course, means that the tired popular trend of "crystal and bead encrusted" dresses is going into hibernation. Thinking feathers? Think again. Basically, any attempt to recreate Beyoncé's iconic Met Gala 2012 dress should be stopped in its tracks. Put the feathers and the jewels down (you too, Kim). 
This does not, however, mean an end to glamour. Peter assures us, "I think we're going to see the return of romantic dressing." This could mean a range of styles including everything from "voluminous silhouettes to pared down, simplistic dress." You can even hold onto the sexier vibe that brides with conservative parents on Say Yes To The Dress butt heads over, with "nods to lingerie" in your gown of choice. Hoe, but make it bridal.

Cooney also predicts plenty of "diaphanous fabrics" (I looked it up, and it means light and translucent) and "lovely lace fabrics." Lace, in particular, is a point of emphasis in the romantic aesthetic of future wedding dresses. "Nothing says romance more than a fine lace," Cooney adds.
Perhaps the trend I am most looking forward to seeing on my Insta feed is the return of 60s and 70s styles. Maybe it's all the Mad Men I've been binging getting to my head, but a Megan Draper ensemble on a wedding aisle sounds pretty dreamy to me (even if she is the most annoying character in the show). Cooney predicts the era will manifest in details like "easy breezy shapes, long sleeves," and "slightly rebellious ensembles." 
To the brides out there who stick their noses up at tradition, you're in for a treat, because color may be an unconventional trend that is becoming, well, conventional. According to Peter, "color has been making its way into bridal collections for many seasons now. I think soft pastel shades incorporated into dresses are absolutely stunning." 
As for bridesmaids, another increasingly popular shift away from tradition is mixing and matching dresses. "In this day of body positivity I know brides want all the members of their party to feel as comfortable as they do beautiful. This means different dresses for different figures." As a matter of fact, dresses may not even be a necessity anymore. Cooney boasted about all of the bridal party jumpsuits Azazie is getting ready to drop, gushing that he "love this development for bridal parties."
All trends and traditions aside though, Peter believes first and foremost that a ceremony should be designed around the bride and groom's own tastes. "I'm in the school of thought that there is no rule book when it comes to your big day. From venue, to ceremony, to style of dresses worn. Stick to the vision you have that reflects you and your partner best and it is sure to be an unforgettable day."
Images: Izabelle Acheson / Unsplash; azazie / Instagram; Azazie.com
JoJo Fletcher's Tips For Planning A Wedding After 'The Bachelorette'
Bachelorette couple JoJo Fletcher and Jordan Rodgers are FINALLY getting married (smh it's been 3 years…). The couple are getting ready for their spring/summer 2020 wedding, and we couldn't be more excited. On our newest episode of the Betches Brides podcast, JoJo sat down and told us the ins and outs of what she has in mind for her upcoming ceremony. Here are 5 tips she gave us on how to plan a wedding after the madness that is The Bachelorette.
1. Wait To Get Married
It's not rocket science, but apparently people forget this: The Bachelor/Bachelorette isn't the real world. IRL, you aren't traveling to Latvia with three of your potential fiancés, all expenses paid, and having a date card reveal your next destination. This can pose challenges to an engaged couple once the cameras stop rolling, because as JoJo explains, you may think you're getting to know someone on the show, but the truth is, you aren't. She emphasized that while on the show, "It's this whirlwind romance, you're on a high and you come off and you're thinking that you totally know this person but, in all honesty, you really don't." As annoying as it is for us fans that she and now-fiancé Jordan have been engaged for three years with no wedding, JoJo explains that that time was what they needed to create a healthy and happy relationship together. She doesn't even think their relationship would have lasted otherwise. "If Jordan and I were to have gotten off the show engaged and started planning a wedding right after," she says, "we probably would not have made it."
2. Decide What Kind Of Role You Want The Show To Have
On the Betches Brides podcast, JoJo makes it clear that she does NOT want her wedding to have anything to do with the show. She says, "it definitely won't be some sort of Bachelor/Bachelorette wedding—I know that for sure." She wants to be able to share some of her wedding with her fans but emphasizes, "Jordan and I are firm on that we don't want our wedding to be a produced event." Sad that means we can't watch it, but happy for them overall.
 3. Come Up With A Vision
 Before you can do anything to start preparing for your wedding, you need to figure out what you want it to look like. For JoJo, she wants her ceremony to be, as she puts it, "whimsical and beautiful and outdoorsy". Though she doesn't know the style she wants for her dress, she knows she wants "to feel like it is my wedding day—I don't want a dress that I feel like I can wear to some white party gala. I want to feel truly bridal." I mean, don't we all want that?
4. Decide On Your Wedding Party
When it comes to the guest list, Jojo is trying to keep it small. She wants the guest list to be around 150 people whereas Jordan thinks it will be much larger than that (yikes). What JoJo is certain about is that she is not into the whole "Vegas thing" for a Bachelorette party. She mentions, "I just want to be on a beach, I want spa, I want sun, I want girlfriends. I'm not a big clubber." As for Jordan, his idea of a great Bachelor party would be, "going to play golf and then going to a little hole in the wall sports bar and having a beer with his buddies." And finally…
5. Get Your Finances In Order
JoJo is on top of her sh*t when it comes to $$$. She and Jordan have sat down with a financial planner from Northwestern Mutual to discuss finances and future plans for their marriage. She says, "Meeting with that advisor from Northwestern Mutual totally made me so much more confident in what finances will look like as a couple and I would recommend it to anybody." She said the advisor guided a much-needed financial conversation to prepare them for the future together. JoJo recommends all newly weds or anybody engaged to do it. "Have that conversation," she urges, "it puts you in a way better place, and honestly, it was the best thing for Jordan and I."
I don't know about you, but I'm pretty impressed with JoJo and how shes handling her plans. She's super chill (honesty maybe a little too chill) and made it clear that all she wants is a ceremony to get married to the love of her life and that's all— no bullsh*t. I'm happy for her and Jordan and I am SO excited to see the pics. Listen to the rest of the Betches Brides podcast for more insider sneak peeks of her upcoming wedding.
Images: @joelle_fletcher/Instagram; Shutterstock