Party Ideas For Single, Child-Free People Who Just Need Some Recognition
How is it that I've happily been to dozens of parties that celebrate the result of two people fornicating, yet no one has once thrown me a bash for all the sex I'm having?!
Our calendars are consistently stacked with events dedicated to those procreating or creating a new life together, but what about those of us creating in other ways? Child-free and spouse-free people have already started to take matters into their own hands—registering for home goods for milestone birthdays or throwing themselves parties for career achievements—but what if we normalized invitation-worthy affairs, disconnected from marriage and children? Here's a look at a long-overdue rebrand of beloved traditional celebrations (i.e. engagement parties, gender reveals, wedding receptions, etc.) into playful, poignant, plausible shindigs everyone can dig. 
The Aunt-iversary Party
Everyone under 12 is obsessed with you. You bring the best gifts. You tell the best stories. You roll in ready to toast the 3-year-old's sippy cup with a canned cocktail, and roll right out after 52 rounds of peek-a-boo. You're a crucial pillar in any group's dynamic—always prepared to entertain and protect. (Unless, of course, you're hungover from the date with the Bumble match who also had a picture captioned "not my baby.") The aunt-iversary party is a celebration of the cool, fun, wild aunt's freelance commitment to all their nieces and nephews (honorary or hereditary), and the perfect pregame before your next date.
Party tip: Let your tiniest fans invite their friends, but only the ones with available single dads.
The Reception-Reception
Sure, it's better to give, but it's also incredibly satisfying to receive. And look at that—you just received life-changing career news, an award, a degree, a raise, a promotion, an acceptance, a clean bill of health, a book deal, a giant check, or the best "yes" of your life, so it's time to revel in your ascent to the next level at the coveted reception-reception. Order the champagne fountain, the queso fountain, the regular fountain—any kind of fountain, really—and tell the DJ to turn it up, because we're celebrating you making moves on and off the dance floor. 
Party tip: In the spirit of a classic reception activity, toss a copy of your latest achievement behind you, then watch as friends and family hurl their bodies in all directions to catch it, in hopes of being next.  
The (Social Media) Engagement Party
Your latest selfie got 527 likes. Your tweet about happy hour went viral and six enemies from high school messaged you to say, "You're famous!" A celeb shared your amusing article, emotional essay, tipsy TikTok, or poignant photo. All you can think is: This is what it must feel like when a Kardashian soft-launches a new boyfriend. Offline milestones are pleasing and paramount, but you're crushing it online, so let's crush some cocktails to memorialize your mentions. Send out the engagement announcements now!
Party tip: Register for a gift certificate to a relaxing, remote retreat for a brief respite from your retweets. 
The Sex Reveal
Oh, boy—another gender reveal? No way, baby. This is a Tinder reveal! While married friends assume you're having bad luck (because there hasn't been a boyfriend reveal), you're actually having a lot of bed luck. At this illuminating and risqué soirée, guests won't find blue smoke from a monster-truck pipe or pink explosions that might set a small town aflame. You'll simply be delivering a rousing report about your recent fruitful sexcapades, showcasing some of your brutally attractive, intimately-acquainted right-swipes, and eating cake while astonished attendees applaud your provocative prowess. 
Party tip: Maybe don't invite grandma to this one.
The Therapy Shower
You had a breakthrough, breakdown, or breakup. Your therapist declared you her funniest client. You finally did the challenging action the doc suggested—and it worked! You've been feeling yourself and feeling your feelings, and you deserve to feel appreciated and showered by your most trusted companions for the palpable progress. Fun games include: Guess My Co-Pay, Never Have I Ever (Told My Therapist…), Truth or Truth, and Attachment-Style Charades.
Party tip: Since you'll be spilling some positive mental-health gossip (even though your therapist suggested you stop oversharing), the only reasonable theme is "tea party."
The Literal Bachelorette Party
Why is it that soon-to-be-married people get to have bawdy bashes for being bachelors and bachelorettes when that's kind of your thing? It's time for your crew to celebrate you saying, "I do!" to… well, you. Get on board the party bus, fill up your Solo cup, and secure the novelty dick straws, because you're feeling cocky about unmarried bliss. Being single? In this economy?! Truly a feat that deserves a fête. 
Party tip: Update traditional bachelorette signage like LAST FLING BEFORE THE RING and ONE PENIS FOREVER to JUST AN AVERAGE SATURDAY NIGHT and AS MANY PENISES AS YOU WANT.
Image: Lucas Ottone /Stocksy.com
6 Bridal Shower Themes That Will Piss Everyone Off But Pull In The Likes
As a recently married woman who thinks daily about the things she wishes could change about her wedding, I still find myself stalking wedding Facebook groups, attempting to heave wisdom upon unsuspecting brides-to-be like an old witch in a Disney movie (but like, a hot old witch, right?). 
Naturally, as more and more of my friends get engaged and I feel the fiery jealously of no longer being the center of attention, I'm here to help them plan their perfect days. Like any wedding bitch knows, after the festivities are over, you're kinda just sitting around wondering "what the f*ck do I do now?" So, you plan other peoples' sh*t and try to act like the fact that you're irrelevant doesn't keep you up at night. 
So, my big tip of the day for any brides-to-be out there? Don't sleep on the bridal shower. I know by the time you've planned your rehearsal dinner, ceremony, cocktail hour, reception, after-party, and most of the bachelorette party (because let's be real, your MOH isn't going to do it exactly right), you don't have the energy to give a sh*t about a shower where your mom's friends will get tipsy and make outdated, suggestive jokes. 
That, my beautiful brides, is where you're so very, very wrong. Naturally, the shower seems like the lamest of the parties (rightfully so), which is why this is truly your chance to wow your guests. And the best part? You don't even have to be original because everyone's just expecting to show up and throw presents in your perfectly made-up face. Utilize any one of the themes below and relish in the fact that while they might elicit eye-rolls because they may not be the most original, they'll absolutely up your engagement season aesthetic.
Theme: Elegant Tea Party
Like pumpkin spice, oversize sweaters, and being obsessed with Beyoncé, there's a reason things are basic: because they're good. So, f*ck it. Order those expensive crustless cucumber sandwiches and throw a petticoat on under your floral print dress—it's your party, goddammit, and you can be basic if you want to. 
Why People Will Hate It: Your guests will have to squeeze the event in with all of the other identical tea party showers happening this year, but hey, at least they can reuse their sunhats! 
Why It's An Instagram Win: Sundresses? Finger foods? Wearing wide-brimmed hats inside? While there's nothing unique about spiking your tea or drunk-eating macarons, there's also nothing not worth putting in your story, so chill on the criticism and enjoy the perks of being a basic ass bride. 
Theme: Honeymoon (see also: Paris Romance)
incase anyone was confused, the best gift to give for a wedding is cold, hard cash

— betchesbrides (@betchesbrides) November 14, 2019
Fact: 8/10 brides will go to Paris for their honeymoon. Disclaimer: I don't actually know if that's true but it seems hella likely because, f*cking duh. It's Paris. Either way, the honeymoon is one of the most important components of the wedding because you finally get to eat, sleep, and stop making small talk with pushy relatives. Why not dedicate your shower to the (most likely) European destination you're visiting, so you can brag about the trip you're going on while simultaneously stocking up on travel essentials?
Why People Will Hate It: Awww! Buying you presents for the romantic, month-long trip you'll be taking that they're not invited to? What's *not* to hate?!
Why It's An Instagram Win: Sure, there will be some cute ops during the shower, but more importantly? You're setting yourself up for social media success when you finally jet off with your ball and chain the love of your life. Those matching Away suitcases? Check. The rose gold passport holder with a few hundred euro tucked inside from grams for the casual "at the airport with my passport" shot? Mhmmm. The professional photographer to snap pics in front of the Eiffel Tower? Done and done. 
Theme: Gatsby
Between flapper gowns, feathers on every surface, and sequins you'll be pulling off of your body for the next decade, the Gatsby theme is sooooo been there, done that, did it again and don't want to do it again. Still, say what you will, but any excuse to be extra and don a faux fur coat is fine by me.
Why People Will Hate It: With 2020 very near on the horizon, our social calendars are already going to be saturated with art deco-inspired parties. While yes, that means your guests already have the headbands and skinny cigarette holders, how many 1920s dresses do you *really* want hanging in your closet? 
Why It's An Instagram Win: I don't care how many 1920s parties I'm forced to go to: there's just something so f*cking great about them. Whether it's the excuse to dress like an old Hollywood star or slurp Champagne like it's illegal, the theme may be overdone but my God, it's still glamorous as hell. 
Theme: Wine Tasting
Going to a bridal shower tomorrow where the bride has requested we all bring our favorite bottles of wine, as a gift.

I hope we don't have to put our names on them. I know nothing about wine, other than I like the kind with alcohol in it.

— Linz DeFranco (@LinzDeFranco) August 23, 2019
As far as basic bitch themes go, this one is easily the best. The whole point of it is to just get drunk. Sure, there's the ruse of being sophisticated and detecting the different notes in different full-bodied reds, but in reality, it's just an excuse to get schwasted with multiple generations of women while you make penis jokes. Which is, of course, the ideal way to enter married life. 
Why People Will Hate It: Whether it's involving a rental shuttle, trips to multiple vineyards, and tastings at each stop (happily paid for by your maids, of course), or just a sh*t ton of wine in your aunt's sunroom, everyone will either shell out a whole lot of cash or a whole lot of Advil the next day at work.
Why It's An Instagram Win: I'm sorry, have you ever gone to a vineyard and not taken a bomb-ass photo? Between the cute outfits, the alcohol-induced poses, and the grapevine backdrop, getting likes on winery photos is just like, the rules of Instagram. 
Theme: Destination
The destination bachelorette party wasn't enough. The destination wedding wasn't even enough. You felt the need to suck every last cent out of your friends' bank accounts in order to have the most over-the-top celebrations of all time. Is this a ploy to make all of your guests so poor that by the time they're engaged they'll have to settle for a backyard wedding with a first-generation iPod as the DJ? Maybe. But it also means that your shower will be better than anyone else's shower, and that, my dears, is a gift in itself. 
Why People Will Hate It: Oh, hello. Another chance to buy a flight, split a hotel room, and overpay for watered-down cocktails by the pool? Fun!
Why It's An Instagram Win: Assuming you've been working out like a f*cking beast for your wedding (which you have, of course, because you're having a destination shower where you'll 100% be in a swimsuit), this is yet another opportunity to show off your abs while chugging vodka sodas like they're water.
Theme: Couple Bridal Shower
just gotta make absolutely sure – girls who post long captions about their bf full of inside jokes know that they don't HAVE to do that right??

— Betches (@betchesluvthis) December 15, 2019
The couple's shower is easily the one you'll come across the most often and will absolutely be the most upsetting for your guests. In theory, it seems great: you can keep an eye on your man while you and your MOH judge the girl who decided to wear an off-white wrap dress. In reality, however, all of the guys will just stand around, having no idea what to do as the couple unwraps presents for two hours and the non-engaged girls will end up either fighting with their boyfriends in your parents' backyard about why they're not married yet or else crying over being single. 
Why People Will Hate It: Relationships will literally crumble and you won't be able to make fun of your SOs like you would have if the guys just stayed home the way the wedding Gods originally intended.
Why It's An Instagram Win: With plenty of useless men hovering around with absolutely nothing to do, there's always someone to snap a pic for the 'gram, and honestly, isn't that what getting married is all about? 
Images: Shutterstock; betchesbrides, linzdefranco, betchesluvthis / Twitter
12 White Outfit Options For Your Bridal Shower
Working in retail, I'm constantly bombarded by frantic brides amidst their seemingly never-ending search for that ~perfect~ bridal shower dress. It's a tough journey to embark on, but I selflessly join them because nothing is more satisfying than seeing that twinkle in her eye and giant grin across her face when she finally does find her dream bridal shower dress, and I was the one who helped her do so. Okay, maybe it's not that selfless after all now that I'm saying it out loud. But anyway, finding the perfect bridal shower dress is no easy feat. These stressed out brides-to-be are consistently the pickiest and hardest to please customers that I encounter. They have this idealized picture in their head of the perfect outfit, and refuse to settle for anything less. And of course, my job in all of this is ensuring they don't have to settle.
All that being said, in order to help relieve those of you on the aforementioned treacherous journey and, more importantly, relieve your poor mother who has been to every store in the tri-state area with you, I'm here to share my wisdom regarding bridal shower outfits. You know, so you don't have to get to the point where you're that 30-year-old grown-ass woman yelling at her mother in the fitting rooms. Oh, trust me, it happens…and it happens way more often than you would probably think. Check out these bridal shower dress options.
Classic White Mini Dress

Trudy Embroidered Floral Dress, $198

BEC&BRIDGE Ze'bre Sleeve Dress, $370

Amanda Uprichard Topanga Mini Dress, $216
Now, your bridal shower ensemble should reflect the same mood/vibe of your future wedding, while also remaining seasonally appropriate. If you read my previous article on rehearsal dinner recommendations, it's basically the same spiel. You've got to stick to a theme and embrace it. Plus, think about how much better your Insta grid will look if all your wedding event photos are consistent, just saying. Anyway, you really can't go wrong with a classic and cute white mini dress. To quote big-time magazine editor Jenna Rink, it's the epitome of "thirty, flirty, and thriving." And, before you freak out on me, even if you're not actually 30 yet you still get my point. It's that cute, I-got-my-sh*t-together vibe that we all strive for in life, and you, in particular, strive to emulate at your bridal shower.
White Jumpsuit

BB Dakota Just One Look Jumpsuit, $84.99


Reformation Fay Jumpsuit, $198
Honestly, who doesn't love a great jumpsuit? It's an easy outfit option that you can actually function in. Of course, I've never actually been to a bridal shower, so not exactly sure how much mobility they require, but it's always nice to not be constricted in a form fitting body-con. Plus, you can easily re-wear a jumpsuit. Knowing that you can actually rewear the jumpsuit post-shower should help you justify the purchase.
White Maxi/Midi Dress

Reformation Butterfly Dress $278


Cinq a Sept Dakota Dress, $395
If you're going for a more conservative look, I suggest opting for a midi or maxi dress. Yes, it's kind of an extra option, but you wouldn't want to offend your judge-y grandmother with a shorty-short romper, so just go with that as your excuse for being extra. You're not extra, you're just respecting your elders! But, if you would rather wear a romper, see below…
White Romper

Amanda Uprichard Gimlet Romper, $216


Alice + Olivia Sicily Halter Neck Romper, $285
The romper is the more casual sister to the jumpsuit. It makes for a complete and easy outfit that also, ideally, has the added benefit of pockets. You'll need those pockets to store your Xanax and travel-size vodka bottles for when your mother-in-law starts driving you mad or for when you go into a full mental breakdown over all this wedding planning. At least you can chill knowing your bridal shower dress is taken care of.
At the very least, I hope I gave you some guidance in regards to your potential bridal shower dress or outfit. At the end of the day, you want to pick whatever you feel the best in and something that gives you undeniable confidence, even without liquid courage. Ideally, you'll only be having this party once, so get yourself a great outfit and have the time of your life, complete with mimosa in hand.
Images: gbarkz / Unsplash; Anthropologie; Revolve (5); South Moon Under (2); Free People (4); Nordstrom; Reformation (2)
Betches may receive a portion of revenue if you click a link and purchase a product or service. The links are independently placed and do not influence editorial content.
Inside Aleen's Lit Bridal Shower
It's been said that any time a girl gets married an angel gets its wings a group of friends is required to attend no less than five events to celebrate. Of all these events, the bridal shower is probably the most frequently sh*t talked, which is no surprise given some of the traditions associated with it: making the bride a hat she'll never wear, forcing her to open presents while putting on the greatest acting performance of her life, slowly sipping exactly one glass of rosé and talking about nothing. It's no surprise that the bridal shower is due for a rewrite.
So when it came time to throw a bridal shower for cofounder and CEO of Betches Aleen Kuperman, we knew we had a chance to do something different. You might remember Andy Cohen's legendary baby shower from a few months ago, and if we could point to anything as our inspiration, this was it. Idk if we're still using the word "lit" publicly, but behind the scenes we've been referring to it as Aleen's lit bridal shower throughout the planning.


We threw the shower in the private room upstairs at Dirty French, an amazing French bistro style space in NYC that's part of the Major Food Group, and we honestly couldn't have dreamed up a more perfect spot.

Like seriously, this bar belongs on some sort of vision board (if you're into that). They set up both a make your own Bloody Mary bar and a mimosa bar.


Now let's talk about the custom drinks. When we arrived, guests were offered champagne with a cotton candy skewer on it, something that basically walked out of my insta feed and into this party. There were also drinks named after Aleen and her fiancé, Rusty.
The food was unreal and included all the ideal brunch foods for those still enduring their hangover from the night before. Think pancakes, eggs, cheeseburgers and fries, tuna tartare with crepes.

The party was planned by freelance planner Hali Goodman with the help of Betches cofounder Sami Fishbein. We wanted to incorporate elements of things that Aleen loves, from a cookie cake to cookies with a Friends reference to tequila with simple instructions.


Aleen wore the Lyssa tiered ruffle lace dress by Alexis and Rosalind gem ankle-strap sandals by Sophia Webster, and she was styled by Your Soul Style.

We also knew that to get everyone dancing we needed a great DJ. Which is why we went with Prosecco Pete, who was perfect not just because of his name, but because he's an expert in the basic betch music genre.
Rusty came, and Aleen wasn't surprised because she told him what time to come.


Of course we did some of the traditional sh*t, like the newlywed game and heartfelt speeches from the moms. Awwww. The bridesmaids shared funny stories, many centered around various boy crushes Aleen has had throughout her life.


We also played a game called the toilet paper game (the unofficial name), where two teams have five minutes to create a wedding dress out of toilet paper, and the bride judges who won. We played adults vs. younger adults (aka moms' friends vs. Aleen's friends). None of us had ever played before but it was very fun, especially after two hours of LeenzyBetches.

So should you ever find yourself in charge of planning a bridal shower, feel free to take this concept. Literally everyone will be grateful they didn't have to ooh and ahh over a salad spinner that's about to get exchanged for cash.
Where Do You Even Start When Planning A Bridal Shower?
So, you have the esteemed honor of planning a bridal shower—cheers to you! But literally, planning a bridal shower might seem daunting, and you may need a drink. Or two. Like, where do you even start? Do people still play games? Do you have to invite the bride's great-grandma? It can seem like a lot, but don't freak out just yet. The event experts at PartySlate have you covered with tips on where the hell you even start. Follow these 7 manageable steps, and you'll plan an amazing shower that the bride will love… and you won't drive yourself crazy in the process.
1. Determine The Hosts
Almost anyone can throw the bride-to-be a bridal shower. However, the first right should go to the mother of the bride, bridesmaids, or female family members. But more often than not, the shower is hosted by more than one person, so that one person doesn't get stuck with the entire bill—which is probably where you come in. If you're reading this, we assume you're a bridesmaid or the maid of honor (if not, maybe you're just a sadist?). It doesn't matter why you're deciding to host, just figure out who's doing the job. 
2. Pick The Palette Or Theme
While a specific shower theme is not required, you might want to at least have a color palette. Number one, it makes decisions easier. Number two, themes and colors are a great way to relate to the couple's style. Do they love Paris? Parisian theme it is (this theme in particular has the added bonus of giving you a great excuse to re-watch Bridesmaids). Obsessed with Italian food? Make it an Italian theme, and serve up some fresh mozzarella and chicken limone. Once the theme or palette is set, commit to it! (Unlike the FWB you sometimes Netflix and chill with.) It takes a little extra effort, but will make the shower look so much more chic and put-together. Carry theming and colors throughout the tabletop decor, invitations, and cocktails. But please, pick just a few colors. Do not make a hodgepodge of ROY G BIV— let's be civilized, people. Not to mention, that just creates more work for you!
3. Choose The Venue & Set The Date
I mean, duh. Now that you have a concept in mind, use that inspiration to select the perfect venue. Try to keep things consistent with your overall vibe when choosing your venue, too. If you are going for a rustic, open-air concept, a restaurant's dark, private dining room may not be the best choice for your shower. Also keep in mind that you don't have to host   the bridal shower at a venue or event space—hosting a shower at somebody's home is always a great time, and offers some more flexibility (not to mention, you won't have to pay to reserve the maid of honor's backyard).
4. Invite Guests
We hope that we don't need to explain this one. See: The One Where Rachel and Phoebe Plan Monica's Bridal Shower.
5. Choose The Decor & Menu
Bridal shower decor can get cheesy—and fast. Trust us when we say that two tulips and a "Miss to Mrs." banner are not decor. Make it a memorable event that will get people excited for the wedding (and the lead-up to it). Add personal touches that remind people of the bride-to-be. Like, if she loves peonies, add peonies. Is she lemon and lavender pancake-obsessed? Weird flex, but ok. Then the princess shall get all the pancakes. Which reminds us: do not forget the dessert. Whether it be a doughnut bar or a whimsical cake, everyone wants a sweet treat after their meal.
6. Set The Dress Code
Don't go overboard with it, but give people some parameters regarding what the f*ck to wear to this shindig. Anyone who's ever stood in front of their closet for 30 minutes, digging through racks of clothes, yelling, "I have nothing to wear!" will thank you.
7. Plan Activities
There are a few things worth mentioning here. While we do not consider gift opening a game, some consider it the main event that takes place at a shower. So that's an option. But, if that's not your route, you might want to create an eye-catching display table of unwrapped gifts, rather than an estate-sale-style pile of mix matched presents. For example, use linens, risers, and florals to create a visually stunning display of gifts for guests to check out. That way, you can just ogle the gift-wrapping instead of spending two hours opening each and every gift. Yes, it can really take that long.
As for real games, it can go a few different ways. We all know Aunt Bunny will want to play traditional games, like making a gown out of toilet paper or "Who knows the bride best?" quiz. Some basic games she might include: a quiz to find out who knows the bride the best, (s)he said/(s)he said where both partners are quizzed in advance, or the ever-engaging bridal bingo. Some contemporary showers are taking a different route, like having a craft cocktail bar or CBD oil-mixing stations. Dare I say, something original!
If you're still feeling like you're at a loss trying to plan a bridal shower, read this article again head over to PartySlate.
Images: Keri Calabrese Photography, Krista Mason Photography (4), Jennifer Bowen, Roots of Life Photography, You Look Lovely 
Where To Have Your Bridal Celebration In NYC
If you're watching this season of Vanderpump Rules, you know engagement parties and bridal showers are a big ordeal. These types of bridal celebrations were not always so common, but nowadays, they're a definite "to-do". The problem? Bridal celebrations, like engagement parties and showers, can be expensive af. Jax even joked about having to bartend his own party just to afford it, lol. Fortunately, if you live in the NYC area, there are some great places for hosting your party that don't require a $300 mashed potato bar. A lot of spaces offer the event services as part of a package deal, so you won't be stuck figuring out all the minute details on your own. Cause like, you know you have enough stress to deal with when it comes to planning the rest of the wedding. Parties are supposed to be fun! So to help you avoid any additional stress, here are some beautiful NYC spaces to host your engagement party, bridal shower, or other bridal celebration at.
The prime advantage of this place is that, unlike a lot of others, you don't pay per person. Instead, you pay one overall rental fee for the time needed in the space. They'll provide the services, such as coat check, barware, serving platters, plus five staff members. Your only job? Bring the food and the alcohol. Easy enough. There are several themed rooms, all of which have a vintage speakeasy feel with original decor, aka endless great Instagram opportunities. (Don't act like you weren't already thinking about that.) So basically, you can utilize the already decorated space to make the party's vibe as extravagant or as simple as you want!
This space is LAVISH, and therefore requires you to pay per person. But the space is stunning, so it's super worth it. The rooftop has elevated garden greenery and ivy decor, with a direct view of the Empire State building. And you can throw your bridal celebration here no matter the season—the rooftop is retractable, so you'll be able to get an incredible rooftop vibe year-round. Oh, and if you realllly want to impress your cultured friends, the space even has artwork by Damien Hirst and Andy Warhol. Talk about fancy! The space can accommodate up to 120 guests for a seated dinner, or up to 250 for a cocktail reception.
The Hudson Mercantile has three unique clean and modern spaces: the Gallery, the Studio, and Rooftop. It's centrally located, just walking distance from the Javits Center and near the Hudson Yards. The Gallery has a modern industrial look, with a space large enough for big events. The Studio has an elegant rustic atmosphere, with high ceilings and tons of natural light. The Rooftop space is all about the amazing #views. The Rooftop space is one of the largest in Manhattan, and can be used al fresco or fully enclosed. Essentially, the Hudson Mercantile provides incredible options for a venue space, so the majority of the party planning is up to you. So, if you're a Type-A control freak, such as myself, they'll provide the space and you'll provide the party.
The Grey Lady offers several private back rooms to accommodate any potential party size for your celebration. The restaurant has a "distinctive coastal atmosphere" to set an amazing vibe for the perfect wedding-related celebration. The food options are primarily seafood, but the specific menu can be determined between you and the restaurant. All in all, whichever room you reserve here will provide a beautiful, by-the-ocean-inspired space, plus delicious food. I mean, what more could you want?
With tons of different rooms that can be rented individually or combined, The Park is a great place to host your bridal celebration. They will work with you to customize the event, and all the spaces have a sultry rustic feel. The Garden, Red Room, and Penthouse can all be utilized for either a cocktail reception format or seated dinner situation, so it's totally up to you. And if you just can't figure out how to cut down your guest list, you can even rent out the whole restaurant. 
Haven's Kitchen is a cooking school, cafe, and private event space all in one. The space has a warm home-y vibe, with clean white walls and soft decor. You could even turn your engagement party or bridal shower into a cooking class, and kill two birds with one stone. You know, learn how to make something besides avocado toast, while also hosting an awesome party. Celebrate love while bettering yourself simultaneously, who can beat that?
All of these spaces provide the ideal foundation for your bridal celebration, so you can't go wrong. And, at the end of the day, a beautiful space plus food and booze are all you really need. So now that I've done this favor for you, please do everyone else a favor and stop f*cking stressing about it! These suggestions should ease your bridezilla tendencies, at least for another few months until your future husband's cousin asks for a plus one for the girl he met on Tinder. 
Images: Shutterstock; @38parlor, @gramercyterrace, @hudsonmercantile, @greyladynyc, @theparknyc, @havenskitchen / Instagram
5 Bridesmaid Etiquette Rules Everybody Needs To Know
If you've been HONORED by being asked to act as a bridesmaid for your bestie's big day, there are some ground rules. Etiquette kind of sucks, but better you be in the know about what's expected of you, rather than show up drunk the day of not having attended or thrown any party, gotten a gift, or sent congratulations cards.
We recently stumbled upon this post from Refinery29 about a sad bride whose wedding party is lame totally dropped the ball and didn't do jack shit for her leading up to the wedding, which at the time of this sad handwritten tale, was only two weeks away. How can you avoid this happening to you? Whether you're a bridesmaid or a bride, we came up with some fucking easy rules and guidelines.
1. Tell The People What You Want
This bride could have avoided internet suicide and general sadness if she had just TOLD HER BRIDESMAIDS TO THROW HER SOMETHING. As soon as I chose my bridesmaids, I told them that I wanted a bachelorette party, period. I didn't give a fuck about a shower (my sisters-in-law threw one anyway; it's fine), but the bach needed to happen. Lo and behold, it did. So brides, open your mouths and ask if you want something particular. Not everyone has a fifth sense to predict the weather your mood and wedding desires.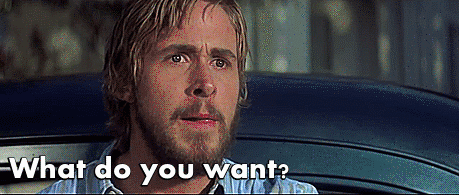 2. You Aren't Required, But You Better Ask
Bridesmaids: No, you aren't required by wedding law to throw the bride a bachelorette, shower, whatever. HOWEVER, if the bride has asked you to be in the wedding, you should probably at least ASK if she has something in mind or wants something in particular. Don't just assume that because she's said nothing, she isn't interested. Yes, it's possible, but you don't want her to end up like the sad bride in our story, unless she's a bitch and totally deserves it.
3. Don't Expect A Lot
Brides: This song goes out to you. If you've finagled your wedding party into hosting a bachelorette or shower or wtf-ever and you haven't actually planned it out yourself, lower your expectations. Everyone has a different idea of what would be considered fun for a bachelorette, so if you're expecting an acid trip in Vegas and get a quiet brunch at the nearby café, don't freak out. Unless you are VERY specific with your maids and/or family members, you need to chill tf out.

4. Gifts Are Necessary
Bridesmaids (and guests for that matter), need to bring a goddamn gift to SOMETHING. Period. Whether they bring it to the shower or the bachelorette or the wedding itself, you need to bring a gift. Stop being a cheap ass.
5. Try Not To Be A Bitch
Alright, so this one applies all around. Brides, don't expect everyone to bend over backwards for you from the time you get engaged to the time you have that contrived sparkler sendoff into a lifetime of holy matrimony. People live far, have small budgets (sad), and have things to worry about other than you—like their doggos. Believe it or not, you are not the first person to ever get married (WHAT), so stop acting like it.

Bridesmaids, if your bestie's big day is coming up and you've been chosen to be part of the crew, don't argue about the dresses. Don't argue about the destination. Don't whine about wedding colors. Shut up and do what the bride says, within reason.
5 Bridal Shower Games That Need To Stay In The 1950s Where They Came From
Bridal showers are outdated and tacky. I'm sorry (I'm not), but throwing yourself a party meant to stock your home with sheets, towels, and Tupperware seems a little outdated these days. First of all, who isn't living with their significant other before they're engaged? Like, and even if you aren't, are you a home schooled jungle freak that hasn't broken out of mom and dad's house yet? If not, you probably aren't ready to get married. But I digress.
The absolute worst part of any bridal shower is the games. These were likely dreamt up in the 1950s when women were super psyched about staying in a kitchen all day and rubbing their husband's feet when he came home (not). So, to say we feel they're outdated and tacky is an understatement. Please stop playing these bridal shower games, or at least let me know the itinerary in advance so I can make sure to not be there.
1. Anything Involving The Big Hat
You've seen it before. This isn't necessarily a game, but more a terrible tradition. Basically, your aunt or mom or future mother-in-law or someone else who wants to embarrass you creates a giant hat out of ribbons from gifts and a paper plate. The bride is then required to wear it. Everyone laughs and takes pictures. Fuck that.

2. What's In The Bag?
Just like WHAT'S IN THE BOX, this game is fucking traumatizing and terrible. The hostess takes a bunch of brown paper bags and fills them each with some kind of household item. Guests are then blindfolded and asked to "sniff" the bag. Alright fam, unless there's some coke in one of these, count me out (lol not rly but srsly). The official rules say you can add anything from powdered detergent to ground mustard to sawdust. What sheltered Victorian betch came up with this shit? "Oh this party sucks, LET'S MAKE MARGARET SNIFF CAYENNE AND SEE WHAT HAPPENS!" Jesus Christ.

3. Bingo
Hard pass. Unless you and your guests are over 65, this is probably going to be a real shitty time.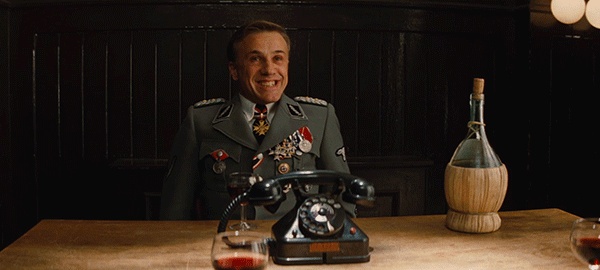 4. Toilet Paper Gown
This game is shitty (LOL). Guests wrap the bride in toilet paper creations after splitting into teams. Sorry I'm not super into being wrapped in the same material used in area where I do my top secret business.

5. The Newlywed Game
If, somehow, your fiancé has come to the shower with you (BIG ETIQUETTE NO-NO unless it's a WEDDING shower and not a bridal shower), please do not play the newlywed game. Nobody wants to see the super cute responses you come up with and no one wants to see you get a question wrong and yell at your fiancé for it later.