10 Things You Didn't Realize Happened In 2019
2020, amirite? That's it, that's the article.
I'm kidding! But seriously, have all years just gotten progressively worse, or does it only feel this way because of the 24-hour news cycle and advent of social media making it impossible to escape or stop talking about the bad news? Or is this the inevitable byproduct of capitalism, racism, environmental injustice, and fascism going unchecked and reaching a boiling point? Too deep for this article? Too deep for this article. If you thought the "Trump is going to tweet us into WWIII" phase of 2020 felt like forever ago, allow me to send you off the deep end by taking it a step further and reminiscing on huge cultural events that seem like they happened in another lifetime, but in fact, only took place in 2019. Get ready to go off a proverbial cliff.
Jordyn Woods Went On Red Table Talk
I remember it like it was both yesterday and 17 years ago: we were all in the office (a physical office, can you imagine?), gathered around the flat-screen TV, watching Jordyn Woods go on Red Table Talk with Jada Pinkett Smith to discuss her alleged tryst with Tristan Thompson. It was the kiss heard 'round the world: Jordyn, BFF of Kylie Jenner, smooching the baby daddy and ex of Kylie's sister? It was a wild time. The memes. The jokes. The memes again. I miss it more than I miss some of my actual friends whom I haven't seen in months.
Colton Jumped The Fence

Back when Colton Underwood was merely boring and not f*cking scary, we all waited with bated breath for the night he would finally vault himself over a fence in order to chase down the love of his life, Cassie Randolph. In retrospect, perhaps that should have been a sign this man did not exactly have a healthy attachment style. Anyway! Back in March 2019, The Bachelor viewers finally saw that long-awaited fence jump that Chris Harrison had been teasing out all season. Can't believe we were actually looking forward to this at one point in our lives. But if I could somehow fence jump myself out of this universe, I definitely would.
Area 51 Raid
What I wouldn't give for aliens to come to abduct me right now and take me away from this hellscape, tbh. This time last year, thousands of people RSVP'd to a Facebook event expressing their intent to storm Area 51. Nobody really did, because the event was made as a joke—although a few people did show up. What happened to them? Has anyone followed up or were they just wiped away from existence by the government? Anyway, looking back on it, I think we should have just gone for it and raided Area 51. Honestly, it's not too late! Whatever could happen surely can't make things any worse, right?
Justin & Hailey's Wedding
It feels like these two have been married for decades, what with their constant Instagram PDA and general parent-like wardrobe aesthetic, but you would be wrong in thinking this marriage has been on the books for that long. That's right, friends, Justin Bieber and Hailey Baldwin only actually had their wedding in September 2019 (though they did have a courthouse wedding exactly one year before that, in 2018). When time is a complete social construct, it's easy to forget that I have cans of black beans in my pantry that are older than this marriage.
College Admissions Scandal
Ah yes, remember a time when rich people would actually be punished for their crimes? It was not actually so long ago, merely the faraway time of 2019, when Lori Loughlin, Felicity Huffman, et. al. got busted for participating in an elaborate (and if you ask me, stupid) scheme to get their kids admitted to colleges under false pretenses. The charges were made public in March of 2019 and the sting was called Operation Varsity Blues. We got so much from this, including Olivia Jade's fake rowing pictures, Lori Loughlin's every attempt to justify her very much illegal actions, Felicity Huffman's joke of a jail sentence, and probably the inevitable Netflix and Hulu documentaries. Do you think Olivia Jade will play herself in the fictionalized adaptation for HBO?
Bradley & Gaga's Oscars Performance

Okay, to be fair, A Star Is Born was big in 2018 technically, since The Oscars take place in February. But still, who else can barely remember a time when you could have 100 people in a room, regardless of whether or not 99 of those people believe in you? I shudder at the thought now. As does the time Bradley Cooper and Lady Gaga basically had sex on stage with their eyes while performing the breakout hit from the movie they starred in together. It feels like 5 years ago, but it was really more like one and a half.
Series Finale of 'Game of Thrones'
Yeah, the series finale of Game of Thrones completely sucked, but you know what's even worse? The series finale of American democracy. I really wish the biggest thing we had to complain about was investing years in a TV show that completely sh*t the bed on its ending. Even though Game of Thrones only ended in May 2019, I for one have enjoyed this extremely blissful period in which I stopped having to pretend like I cared at all. Honestly, I wish it had ended sooner.
Miley Cyrus & Liam Hemsworth's Divorce
View this post on Instagram
…And Miley's subsequent Hot Girl Summer journey. We have yet to see anything like the utter messiness of Miley and Liam getting divorced after basically pulling a decade-long "will-they-won't-they" on the general public, and then Miley gallivanting around Italy with Kaitlynn Carter, who had just divorced from her ex, Brody Jenner. It was a media circus that we were all living for. Ugh, those were fun times.
The U.S. Women's Soccer Team Won The World Cup
Jesus f*cking Christ, look at how much can change in a year. In July 2019, the U.S. Women's Soccer team won the 2019 FIFA World Cup, and we were all "girl power!" and "goals!" and "Megan Rapinoe is bae ". Now, we're all "Make The Handmaid's Tale fictional again" and "please don't confirm a Supreme Court Justice who basically walked straight out of Gilead" and "should I get an IUD?"
Trump Was Impeached
Yeah, that only happened in December 2019. And thank goodness it taught him a much-needed lesson on not overstepping your power, denouncing white supremacists, and gracefully conceding should he lose the general election come November. Oh, wait.
Don't miss out on any pop culture or entertainment news. Subscribe to our weekly newsletter here. 
Images: DFree / Shutterstock.com; Giphy; haileybieber, mileycyrus / Instagram; Ed Herrera / Getty Images
An Honest Recap Of 'He's Just Not That Into You'
We've now been in quarantine for over six weeks, and I'm running out of things to watch. What about Netflix, you say? Ha! I laugh in the face of Netflix. Too Hot to Handle? Done! Tiger King? Obviously. Outer Banks? Duh! You name it, I've seen it. So now that I've exhausted every option, I'm rewatching old movies that I used to have on repeat. Today's film? He's Just Not That Into You, which is one of those movies that has many interconnecting stories and features a plethora of A-listers that never were on set at the same time but wanted an easy paycheck. I'm going to recap it for you here, and friends, if you thought this movie was some sexist bullsh*t in 2009, just you WAIT until you watch it in 2020. 
We open on a playground scene. Baby Ginnifer Goodwin is getting bullied by a little boy, and before you ask, no, I'm not bothering to learn any of these characters' names, so get used to it. Anyway. Ginnifer's mom tells her that's because he likes her. In voiceover, she tells us that for years, our fellow women let us believe this lie that if men are mean to us, it means they're into us. She says it's bad advice and just not true. She condemns it! I'll urge you to bookmark this part right here, because it is the idea upon which the entire movie is built. If he's mean to you, He's Just Not That Into You. Remember this moment. 
We've moved off the playground and into a bar, as one does. Ginnifer is an adult on a date with Kevin Connolly, who is riding high off his Entourage success. The waitress asks if they'd like another round. Ginny is eager and Kevin hesitantly agrees. What a lucky girl! They leave the date, he kisses her on the cheek, and it is obvious to anyone with eyes that this is going nowhere. 
After they part ways, he immediately calls Scarlett Johansson because he's just tipsy enough to think maybe she'll suck his dick. Our heroine, Ginnifer Goodwin, thinks that he is calling her to leave a message. WHAT?! This is where I have to point something out, friends. This movie is not about men not being that into us. It is actually about a very sick individual, Ginnifer, who comes up with fantastical scenarios in her head based on little to no evidence, and who truly needs to be committed. Or should at least be forced to sit in the corner wearing a straitjacket for one hour. I will present my case throughout this recap, and I think by closing statements you'll all be ready to vote to convict. This is Exhibit A. 
Now we pivot to a grocery store. Scarlett Johansson wins a free cooler and acts like it is her long-lost identical twin sister with whom she has been reunited with after many years of searching. She's so happy to see this cooler that she cannot contain herself and gives Bradley Cooper, the man in line to check out behind her, a huge hug. I think this is supposed to be a meet-cute? But should meet-cutes make you feel this icky inside? Then they chat outside the Quickchek. 
Bradley Cooper: I can help you with your music career
Me: 

Oh and what do you know, when Bradley gets into the car his buddy Ben Affleck is waiting for him! At least he has a cheating guru to rely on. 
Ben Affleck then goes home to his girlfriend, Jennifer Aniston. It is now that I start to wonder if we're in a movie, or is this just the darkest timeline?
Jennifer nags Ben because her little sister is getting married and they are not yet married after many years together. He tells her that "people who get married are not to be trusted." WHAT?! That's the best excuse you could come up with? Not "marriage is a sham of an institution"? "We don't need a piece of paper to prove our love and commitment to one another"? There are so many pages he could have taken out of the "Man Who Doesn't Want To Get Married But Can't Stand Being Alone" playbook that would have been at least a little convincing; this one doesn't even make any sense.
Next, we get a montage of Ginnifer acting absolutely out of her mind after her date with Kevin Connolly. She leaves her flip phone (lol) open during yoga (not how that worked, even back in the early 2000s), tells Jennifer Connelly that she knows where he hangs out, and then we see her at work with Jen C and Jen A (my GOD Jennifer is a popular name), and they are psychoanalyzing her date. Ginny! Just pour some wine in that work mug, get loose, and give him a call! As it turns out, that is what she does, and it also turns out that was some very bad advice. Whoops!
Kevin does not pick up, obviously, and Ginnifer leaves him a voicemail, which I just so happened to find a handy GIF of:

The ways we women will embarrass ourselves for a mediocre white man under 5'7" are truly astounding.
After that disaster, Ginnifer goes to the restaurant that Kevin said he hangs out in and tells the hostess that she is meeting someone! Exhibit B. You are not meeting someone, Ginnifer, you're stalking. You're working your way toward a restraining order. This is where she meets Justin Long, who will continue to demean women the entire movie in what I can only assume the director thought was a charming way? 
This is when Justin tells her about "The Rule." He says, "If a guy is treating you like he doesn't give a sh*t, he genuinely doesn't give a sh*t." I have no problem with the rule in theory; in fact, I think it's a good rule and one I tell my friends every time they try to triple-text a guy who doesn't even watch their Instagram stories. The problem, however, is that the movie spends the next hour and change disproving their own rule. But I'm getting ahead of myself.
So then Ginnifer goes home, eats some mini muffins, and comes to the revelation that if a man cheats on you at the beginning of a relationship, or is otherwise awful, they don't really care about you at all. That's all she came up with?! I've come up with more profound revelations after chugging two Four Lokos at a frat party my freshman year of college. 
OMG Drew Barrymore and ScarJo are getting pedicures. I dream of the day I can do that again. My feet do not belong to me anymore. My feet belong to Gollum. Anyway. ScarJo tells Drew about how she wants to pursue a married man (Bradley Cooper). Drew tells her about a homewrecker she knows who got a happy ending, so ScarJo should go for it! Reader, this is bad advice. 
Bradley Cooper shuts ScarJo down, having not heard the story of the happy homewrecker, I guess. So Scarlett goes right to Kevin Connolly's house for a foot rub and some compliments. This might be the one realistic aspect of the entire movie.
Now Jennifer Aniston goes home and picks a fight with Ben Affleck about the marriage thing. She says to him, "I need you to stop being nice to me unless you're going to marry me after." How funny, I use that exact line on all my first dates. I think you all can understand why I'm still single now, huh?
Jen asks Ben if he's ever going to marry her. He doesn't answer. It's okay, Jen! In 2020 he'll be parading around LA without a mask and calling the paparazzi to take his picture during a global pandemic, so I promise you won't regret walking out! 
Bradley Cooper then calls ScarJo back. He apologizes for not wanting to cheat on his wife earlier, he's ready now. They make a plan to meet up at his office to "talk about her career."
Meanwhile, Ginnifer is at happy hour. She meets a guy. She gives him her number, he gives her his, and then he says he looks forward to hearing from her. Instead of playing it cool, Ginnifer immediately chases him out and interrogates him like she is Carrie Mathison trying to figure out the mole. This is Exhibit C. 
ScarJo goes to Bradley Cooper's office and asks him why he is married. God, Karen, you can't just ask people why they're married! He said that he and Jennifer Connelly dated in college and then she gave him an ultimatum that they get married or break up. What a beautiful love story! Can I submit it to The Way We Met? Then he paces around his office telling her that she's hot. I will say, the writers really nailed the lines for dudes that like to cheat on their significant others, because I've never once had a man with a partner that's attempting to pursue me text that he loves my personality. 
And now the very unstable Ginnifer is taping the card, which she ripped up, of happy hour dude back together so that she can call him. I guess she's really looking forward to some less-than-mediocre conversation where he talks about his high salary before he makes her split the check, falls asleep on top of her after two pumps, and then texts her the next day asking if she's on birth control. 
Instead, she calls Justin Long because she needs someone to emotionally slap her across the face. 

That'll do the trick!
Now Ginnifer is on a different date and making out with a guy on his couch. He tells her he's leaving tomorrow so he'll be out of touch for a little bit. Better have sex tonight! It's at this point that I've got to wonder how this woman presumably made it to adulthood in one piece being so naive. She goes to the bathroom to call Justin Long for advice. He tells her that she needs to go home, this guy is a liar, and doesn't like her. He also tells her to take her time in the bathroom and make him sweat. WHAT IS THAT ADVICE?! Make him think you have bowel troubles and you're just sh*tting uncontrollably in his bathroom? Just leave! You don't have to make him think your IBS is flaring up just to get out of f*cking him! This is Exhibit D.
Bradley Cooper and Ben Affleck go boating. Bradley tells Ben that no guy actually wants to get married. And if they do, all they can think about is all the girls they're going to miss out on. Wow, I didn't know that trash was physically capable of sailing a boat.
Our favorite maniac, Ginnifer, goes to meet up with Justin Long and a friend he is setting her up with. His friend doesn't show because Justin "mixed up the dates", so instead he spends the whole evening telling her that women are dramatic, she's pathetic like a basset hound (don't you drag innocent puppies into this, Justin!!) and that if a girl doesn't like him he just finds another girl with smaller pores and bigger implants. Wait, what? You judge your date on the size of their pores? No one should be taking this man's advice.
Now we're at ScarJo's apartment and Bradley is there, and I guess they just had sex. Did I miss something? I mean, I did zone out for about 90 seconds to reevaluate all the life decisions that lead me to what is clearly the Bad Place, so maybe I missed a transition of some kind. Or perhaps this movie really is that clunky. Either could be true!
Ginnifer is sitting on her couch with her landline next to her. Is this 2009 or is this 1999? Because in 2009 I legit had my third iPhone. 2009 was the future! Justin Long calls and invites her to his party, where I can only assume they will be watching movies they rented from Blockbuster, playing on Tamagotchis, and listening to Pearl Jam. 
Then the next day, she goes to work and she tells all her friends that Justin Long is into her because he… *checks notes*… invited her to his party. Exhibit E. 
Justin, probably:

She's also convinced that Justin mixing up the dates for his friend wasn't actually a mistake, he has no friend named Bill, and that he just wanted to go out with her. So the man that has advocated for being upfront this entire movie, albeit in a pretty dickish way, is trying to mind trick her into going on a date? Now I'm not just concerned about her mental capacity, I also think she needs hearing aids. But I'm the only skeptical one here, because she convinces the Jennifers at work it's true. Idiots abound!
Now we're at Home Depot with Jennifer Connelly and Bradley Cooper. Jen and Brad are fighting over hardwood floors. She says fake wood is a liar and she doesn't like that it's pretending to be real wood. What a metaphor! It's so profound, Bradley tells her he cheated on her. And then he's basically like, "so I guess you hate me, I'm gonna move out so I can f*ck ScarJo in peace." But then she tells him not to move out, and he somehow gets roped into staying together. I feel like this conversation about the state of their marriage probably should have been longer and not conducted next to thousands of tiny little shiplap samples, but ok.
Now we're at this party. Ginnifer is snacking and telling people that something is going to happen between her and Justin and that she is "more than a guest." Justin asks Ginnifer for some help and she asks "kind of like co-hosting?" This is Exhibit F. It is here that I must say I do not know any single women that would ever act this way. We just don't happen to have boyfriends, we're not deranged. I feel like this movie is really painting us in a false light. Also, nobody goes to a party wanting to host, that's just extra work. 
After the party is over, Ginnifer cleans up Justin's entire apartment while he plays video games with a Blake Lively look-alike. They couldn't get the actual Blake for this movie? They sprung for everyone else. Ginnifer says that it's 3am, so the Blake-a-like leaves. Ginnifer lingers. Justin tells her he has to go to bed, clearly blowing her off, and so naturally she jumps him. She says she thinks they are in a relationship (Exhibit G; at this point, I fully expect to make it to the end of the alphabet and then into some numbers), and he reiterates that he told her if a guy is into a girl he would make it happen. He calls her insane (fair) and they get into a big fight and she finally goes home, which probably involves getting on a spaceship to whatever foreign planet she lives on.
That scene was the most horrifying thing that has been on my TV in years, and I fall asleep to Dateline every Friday night. And the writers really got it wrong. Sure, sometimes women and men start out as friends and end up dating. I mean, it's never happened to me, but I've heard about it on the internet! But I just don't think that after Justin telling her all this time that a guy would make it happen if he's interested, that she would just throw herself at him when he's not even acting interested. He'd rather play Call of Duty than acknowledge her presence! This would never happen.
Now we're at the office, and Jennifer Connelly is telling Ginnifer that Bradley Cooper is cheating on her. She says she needs to take responsibility because she forced him into getting married and now she's not fun anymore. And that they never have sex anymore. Ginnifer tells Jennifer that it is not her fault (yes, that sentence killed me inside too). This is the only not insane thing Ginnifer has said this whole movie, and I am proud of her brief moment of clarity. I mean, even a broken clock is right twice a day.
OH NO, THIS SCENE. Bradley Cooper has Scarlett in his office and her positive career meeting is making them hornier than the idea of losing $20,000 is to those kids on Too Hot To Handle. They start to get frisky in his office when his wife shows up! He shoves Scarlett in the closet, screws his wife, and she leaves. That office has an awful lot of windows for the amount of sex going on it, but who am I to judge?
Scarlett comes out of the closet and tells Bradley he's a disgusting excuse for a man. But like, you knew he was married? And you were about to do the same thing with him? 

ScarJo is sad after being forced to listen to Bradley Cooper's muffled grunts and Jennifer Connelly's unenthused heavy breathing, so she calls up Kevin Connolly and finally lets him bang her again. She says she wants to be with him, but as we zoom in on her cold, empty eyes in the middle of the night, her face reveals the truth. Once again, this plot line is the only one in the whole film that captures the truth. 
Jennifer Connelly goes back to her house and realizes that Bradley Cooper has been lying to her all along. She smashes a mirror, which is foolish because it means seven years of bad luck! But I guess she did have to be married to a dude who picks up mistresses at the bodega for the last seven years, so maybe she's already done her penance.
Jennifer Aniston and Ben get back together and she says she doesn't need to get married, he just needs to let her eat Wheat Thins in bed. Amen, sister! But maybe dream bigger. Eat a four-course meal in bed. Beds are the new tables! I mean all of that hypothetically of course, haven't done it myself lately, no way. 
Kevin Connolly takes ScarJo to visit a house and he says he wants to buy it. Well, that escalated quickly. She can no longer hide her disgust for him and dumps him. I hope he can get that deposit back! 
Bradley comes back to his house and finds his sh*t nicely packed and left on the stairs. Wow. If neatly folding your cheating spouse's items as a way of telling them you want a divorce is not the sign of a sociopath, I don't know what is. 
Ginnifer gets back from her date with Bill. So Bill does exist!  Justin Long knocks on her door. He tells her he fell for her and he kisses her. He tells her she is the exception to the rule. WHAT? You mean to tell me that the 120 minutes this movie just spent telling me that women are the rule and not the exception is actually completely going back on its word?! I AM SHOOK. 
AND THEN! Ben Affleck proposes to Jennifer Aniston. She is also the exception! I'm suing for my time back and emotional distress.
Finally, we cut to ScarJo singing a sad song in a bar and wearing ostentatious red lipstick, obviously to remind us that homewreckers end up alone. Bradley Cooper is back at the Quickchek buying beer, and Jennifer Connelly moves into a new house to begin a new life with an unsmashed mirror. 
This part of the movie is where I really lose it. It just spent HOURS telling us that if a man is mean to you, he doesn't like you. And then in 30 seconds it dismantles that entire premise with the equivalent of a "jk lol" text. While I know I shouldn't expect too much out of a movie whose script was clearly written on the back of a napkin, I can't help but think that this sends a horrible message to us single women around the world. He doesn't act into you, but he really is (Ginnifer!), he says he won't marry you but then he does (Jennifer!), I'm confused. Do I believe what men say, or do I not? In fact, the only single woman that seems remotely real to me, the one who is enticed by a hot married man, and dates a guy she doesn't actually like because she wants to be loved, is the only woman who gets an ending that seems sad and hopeless. But she's the only woman who even partially understands the message of "he's just not that into you." The movie actually punishes the idea it presents. They should have just called it He's Definitely Into You: How To Snag A Lying Liar Who Doesn't Want To Get Married.
We end with Ginnifer finally co-hosting a party, and telling us in voiceover to "never, ever give up hope that you'll find love." Sure! That, or you could just beat a man down into loving out in what can only be some form of Stockholm Syndrome!
I hope you all enjoyed reminiscing as much as I did, now I'm off to text the dude who was rude to me at Shop Rite yesterday. He totally wants it.
Images: Netflix; Giphy (5)
The Most Dramatic Celebrity Breakups Of 2019
There are so many things to love about this time of year. The bottomless supply of baked goods, the wall-to-wall Hallmark Channel Christmas movies, the multiple consecutive days where you don't have to change out of your pajamas, and finally, looking back on all the juicy breakups that happened throughout the year. I believe the phrase is "the best way to spread Christmas cheer is by recounting strangers' personal pain loudly for all to hear," no? Well, it certainly is for me. And this year, there were A LOT of celebrity breakups. So many, in fact,  that Ryanne even had to talk me down from one when I INSISTED you would all care about the guy from This is Us divorcing his wife. You can thank her in the comments. But let's take a look at the rest of the most dramatic celebrity breakups of 2019, and really get in the holiday spirit! 
Khloé Kardashian & Tristan Thompson
I had really hoped that by the end of this decade we would have stopped talking about these people, but it seems that is not the case. In fact, two members of America's First Family of Reality TV made it onto this list. The things I do for you guys. I still can't believe this breakup was only this year, but it was indeed back in February when Jordyn Woods foolishly cut herself off from the Kardashian juvederm gravy train by making out with Tristan Thompson. Big mistake. Huge. She claimed (on Red Table Talk) that it was just a quick kiss on the lips, but that was enough to seal her fate. Kylie threw her out, onto the mean streets of the Hollywood Hills, left to fend for herself with nowhere else to go but a slightly smaller mansion. Poor baby! 
This was the last straw for Khloé, who will tolerate her boyfriend motorboating models while she's at home pregnant, but a goodbye kiss on the lips is OVER. THE. LINE. She also seemed to blame Jordyn for her breakup when we all know men are the ones responsible for where they put their d*cks. 
Why are you lying @jordynwoods ?? If you're going to try and save yourself by going public, INSTEAD OF CALLING ME PRIVATELY TO APOLOGIZE FIRST, at least be HONEST about your story. BTW, You ARE the reason my family broke up!

— Khloé (@khloekardashian) March 1, 2019
Maybe don't pick a cheater next time, Khloé! 
Kylie Jenner & Travis Scott
We might as well get on with the Kylie and Travis breakup, since we're here. This relationship was a whirlwind. Kylie and Tyga broke up, and then she almost immediately got with Travis, and then she almost immediately got pregnant, because her mother was too busy selling her sister's sex tape and building an empire to teach her youngest daughter about the birds and the bees. At the very least she could have showed her that tape! Alas, she did not, and here we are. Stormi was born in February 2018, less than a year after Kylie and Travis got together. Things seemed to be going well for a while, with Travis even telling Playboy that having a baby had not slowed down their sex life at all. Duh, Travis! You are still in the honeymoon stage! And you have nannies! I think a decrease in sex life happens because people are tired from the baby and also kind of sick of each other from being together so long. Two problems Travis and Kylie would not be encountering. But congrats on beating the odds! 
But then, October came and Travis and Kylie announced they were on a break. Guess that sex life finally slowed down, huh? They still appear to be close, and although I wouldn't count out a reconciliation, this really was the end of an era for Kylie. Thankfully she has those billion dollars to hold her close at night! 
Miley Cyrus & Liam Hemsworth
I've got to admit, this one hurts. I thought these two crazy kids might just make it. After meeting on the set of The Last Song *pause for audible sobbing* and dating on and off for over 10 years, they finally got married in December 2018. Then, by August, it was over. And that's when it got messy. All of a sudden Miley was dating Kaitlynn Carter, the most annoying cast member on The Hills: New Beginnings, and Liam was walking around Australia looking like someone drowned his puppy. I haven't seen anything sadder since we got my brother's wedding photos back and it looked like my glass of champagne was my plus one in every single shot. (It was.)
THEN! Miley and Kaitlynn breakup (duh, she's annoying!) and now Miley is with Cody Simpson. AND THEN!!! Miley got a tattoo that says "freedom" which is obviously throwing shade at Liam. A little dramatic, but okay. 
But FINALLY! Liam is getting his head in the game and fighting back, recently posting a thirst trap. He looks hot, but we know you're not that innocent, Liam. Even my grandmother knows what a thirst trap is. 
Cole Sprouse & Lili Reinhart
This summer it was reported that Cole and Lili, aka the one sane spot in that bonkers fever dream known as Riverdale, broke up after two years of dating. OR DID THEY? This story was reported in July, but the day before they had been perfectly cordial at ComicCon. And I don't know about you, but I don't think "cordial" is the word I would use to describe myself post-breakup in my early 20s. Maybe "deranged" or "paralyzed by rage," but definitely not cordial. 
They never confirmed the breakup, and then, they started f*cking with us. Lili posted a picture of their magazine cover together saying "none of you know sh*t," and Cole posted the same picture, with a caption I don't understand but I can feel like I'm being mocked, you know?
If Cole and Lili broke up, or if they did not, it doesn't matter now, because they're back together! I don't like being toyed with, but I will take it if it means that Bughead is forever. 
Bradley Cooper & Irina Shayk
I heard you all sigh when you got to this one, but don't act like I'm the only one here who cares about Bradley Cooper. He's still hotter than most of the men in Hollywood even when he's pretending to pee himself at the Grammys, okay? So, last year, Bradley wrote, directed, and starred in a little film called A Star is Born, maybe you heard of it? *pause for audible sobbing*. Sorry, that garage scene haunts me. Anyway, his co-star was the inimitable Lady Gaga, and boy did people want them to be a thing. And then, Gaga and her fiancé broke up, and she and Bradley performed at the Oscars, making everyone believe they were in love. Guys, THEY ARE ACTORS. THEY WERE ACTING. 
With this kind of speculation, though, it was almost inevitable that Bradley and Irina were going to break up. In June they announced that they were separating, which is sad, but at least they did produce quite possibly the most adorable child of all time. Yes, I do follow celebrity baby Instagram accounts, and no I don't want to talk about it. I would just like to stress, though, for all you believers that are still out there, he will never, ever, be getting with Lady Gaga. Because he's obviously going to end up with Jennifer Garner, right? Where my Alias fans at??!
Hannah Brown & Jed Wyatt
And finally, we get to the biggest Bachelor Nation breakup of the year. I think this one can be summed up by saying "men ain't sh*t," but you probably want a little more explanation than that. Basically, Hannah picked the incredibly poor man's Tim McGraw as the winner on her season of The Bachelorette. And then, after she picked him but before the season was finished airing, it was revealed that Jed had a girlfriend when he went on the show and he clearly was in it just to get famous. FOR SHAME, JED! Tim McGraw would never do something so nefarious. So, Hannah dumped him on After the Final Rose, and went on to win Dancing with the Stars, and in general be one of the best Bachelorettes that the franchise has ever produced. She scrubbed him from her Instagram, but he didn't because he still needs her to keep him relevant, duh. It appears Jed has a new girlfriend, good for him! Just FYI sweetie, he didn't write "I wanna be your Mr. Right" for you. 
And there you have the most dramatic celebrity breakups of 2019. Count on even more Kardashians on next year's list!
Images: khloekardashian, travisscott, liamhemsworth, winterstone, commentsbycelebs, lilireinhart, colesprouse, _itsleeas, jedwyatt/ Instagram; khloekardashian/Twitter
UPDATED: Bradley Cooper And Irina Shayk Broke Up
UPDATED 6/6 10:15pm: PEOPLE has confirmed that Bradley Cooper and Irina Shayk have broken up after four years of dating. They are reportedly "amicably working out how to share custody of their daughter Lea De Seine." Their representatives did not respond to PEOPLE for comment.
Someone call Lady Gaga, because it looks like she might finally get her shot at Bradley Cooper. In the past week, rumors have been swirling around the internet that Bradley Cooper's relationship with Irina Shayk may be on the rocks, months after all the speculation during awards season.
On Monday, Page Six published a report that quoted a source reportedly close to the couple, who said "Things are not good. Neither one is happy. The relationship is hanging by a thread." Ouch. According to that same source, their relationship was mainly hanging on because of their daughter.
Today, another source told E! News that Bradley and Irina have been experimenting with spending periods of time apart. The common thread between all of these sources is that their daughter, Lea De Seine, seems to be the main reason they're still together. "They've spent time apart to test the waters and see if they are better off. They have a lot invested, and it's very difficult to completely walk away from. They are trying out different arrangements and trying to find their way. They love their little girl dearly and that's not going to change no matter what."
Indeed, the couple generated some conversation last month, when Irina Shayk attended the Met Gala without Bradley. Obviously, she can do things by herself if she wants, but last year she and Bradley walked the red carpet together. It would be hard not to notice these things.
I mean, it's tough to know how much these anonymous sources actually know about the situation, but it seems like there's a consensus that things, like, are not great for Bradley and Irina right now. Before you go bringing up your Bradley/Gaga conspiracy theories, though, apparently the two of them haven't seen each other since the Oscars, and Lady Gaga has nothing to do with their current issues.
In fact, this week is far from the first time there have been rumors about a potential breakup for Bradley Cooper and Irina Shayk. Last October, Page Six also reported that they were experiencing issues, and Irina went on a trip to Ibiza without Bradley. Basically, it sounds like things haven't been amazing between these two for a while now, and it's really just a question of whether they're going to stick it out for their daughter.
I won't pretend to be an expert here, but I do have divorced parents, so I have some thoughts about this. If they're really this unhappy, their daughter will be better off if they don't stay together. She's too young to remember anything now anyway, so why not just cut the cord before things get worse? Thank you for coming to my Ted Talk!!

For now, Lady Gaga is still focused on doing her show in Las Vegas, but I'm sure can sense in the air that there may be an opportunity coming for her to pounce on Bradley. We're far from the shallow now!!!
Images: Shutterstock; irinashayk / Instagram; Giphy
The Most Shocking Celebrity Breakups Of 2019
We've barely made a dent in 2019, and we've already had some major sh*t thrown at us. Aunt Becky is a hardened criminal facing jail time, A-Rod gave J.Lo an engagement ring big enough to make her forget the cheating rumors, and now Kim Kardashian is apparently going to become a lawyer without ever attending law school. And if that wasn't enough to process, we've also had some major celebrity breakups of 2019. It turns out even celebrities just want someone to face their racist grandma with at the holidays, and then they want to drop them as soon as the honey baked ham goes cold.
Unfortunately for me, this does not apply to my crush who is currently cruising the Caribbean with his girlfriend and her family and probably enjoying the all-you-can-eat buffet or proposing or something equally horrifying. I'm totally handling it well, and not at all writing this article from my darkened room where my only companion is a bag of Doritos. But I digress. Let's forget about my tragic reality, and instead take a look at the celebrities that have broken up so far this year, and TBH we're lucky a few of them didn't end in murder-suicide.
Emma Roberts and Evan Peters

You would think that the first time Emma was arrested for assaulting Evan these two would have broken up, but you'd be wrong. Young love is strong as sh*t you guys, hormones are no joke, and they clearly had a strong hold on Emma's brain in her early days. The couple remained on and off for another SIX years after that, assaulting each other in private, I assume. They finally broke up in March of this year, and Emma immediately appeared out with Garrett Hedlund, who most recently played a sexy Special Forces dude in a Ben Affleck movie, which in my opinion is a major upgrade to the guy that played a nerd in Sleepover. 
Lady Gaga and Christian Carino

So apparently Lady Gaga was engaged to her manager, Christian Carino, and they broke up right before the Oscars. Did literally anyone know about him? I'm sorry, she is LADY GAGA, singer, actress, dancer, mother monster, meat dress wearer, the great bambino, and I had to google his last name. I can not even picture his face. Does he even have a face? This all seems very off-balance to me. It's definitely right that they broke up, because Gaga needs to be with someone more on her level, like say, Jesus Christ or Bradley Cooper. We all saw that mad chemistry in A Star is Born, unless you're my mother and slept through the whole thing except the part where he pees himself at the Grammys, and you could cut that sexual tension with a knife. Now Bradley, just ditch that model girlfriend and abandon that adorable child of yours (she's so young she won't even remember you!) so that world can have the couple of our dreams. We deserve it.

Demi Lovato and Henry Levy
Demi Lovato and "fashion designer" Henry Levy broke up this March after dating for five months. I'm using air quotes here because I'm more familiar with Forever 21's spring line than anything this man has ever created. I think this breakup is for the best; should Demi really have been dating only a few months after relapsing? I think they say if you're in treatment for substance abuse you shouldn't date someone for at least a year, and yes I did get that from a Sandra Bullock movie. I think it's probably best she focus on her recovery anyway, because I need her to be happy and healthy so she can put out another banger like "Skyscraper". Am I right?!
You got this, girl
Jeff Bezos and MacKenzie Bezos

I know you youths out there probably don't care about this one, but come on, Jeff Bezos is the richest guy in the world, and he just ditched his wife to send "u up" texts to his mistress. Kidding, he actually texts her, "I love you, alive girl. I will show you with my body, and my lips and my eyes, very soon." Excuse me while I go pour acid into my eyeballs. Needless to say, the couple finalized their divorce a few weeks ago, with MacKenzie receiving 25% of their Amazon stock.
Jeff Bezos is 55 years old, ladies, so I can confirm men do not, in fact, get better. At least MacKenzie has that $35.7 billion to keep her warm at night instead of his body, his lips, and his eyes. I think we'd all prefer that anyway.

Khloé Kardashian and Tristan Thompson

We all know Khloé and Tristan broke up. I'm sick of talking about them but I also didn't want anyone in the comments to call me a moron for leaving them out. I'm emotionally fragile right now. So here they are! Tristan is a cheating cheater that cheats, and Khloé puts up with it only until she can get the most publicity out of the breakup. You can find many articles about it on this site alone, including the one I wrote, which is the only one I'm going to pimp out here because I'm the worst. You can't say I'm not self-aware. Enjoy!
What's been harder & more painful is being hurt by someone so close to me. Someone whom I love & treat like a little sister. But Jordyn is not to be blamed for the breakup of my family. This was Tristan's fault.

— KoKo (@khloekardashian) March 2, 2019
Miley Cyrus and Liam Hemsworth

Really, truly the most shocking of all. This weekend, we got the news that Miley and Liam are dunzo after less than a year of marriage, because we just can't have nice things. Miley was then seen making out with Brody Jenner's ex Kaitlynn Carter in Italy, because we really can't have nice things.
So those are the major celebrity breakups of 2019. In the next three quarters of this year, prepare for many more breakups *cough* Emma and Garrett *cough* and I hope you'll all pray that my crush and his girlfriend are also one of them. Thanks!
Images: Giphy (3); ddlovato/Instagram; khloekardashian/Twitter
Lady Gaga Finally Spoke Out On The Bradley Cooper Rumors
It's been less than a week since the Oscars, and I've already forgotten pretty much everything that happened. This year's ceremony was far from the most exciting, but the one big story we were left with was the alleged love connection between Lady Gaga and Bradley Cooper. For months, they've had palpable sexual tension at every red carpet and interview, and their Oscars performance just heightened everything. Well, Lady Gaga wants you to know that she's heard the rumors, and that there's nothing going on between her and Bradley.
Lady Gaga went on Jimmy Kimmel's show this week, and she didn't shy away from addressing the many memes about her alleged relationship with Bradley. When asked about the Oscars performance, she said "People saw love, and guess what, that's what we wanted you to see! This is a love song, 'Shallow,' the movie A Star Is Born, it's a love story!" She also added "I'm an artist, and I guess we did a good job. Fooled ya!"
Okay, so maybe I'm like way off-base here, but this doesn't actually sound like the strongest denial that they've ever hooked up? Like, she mostly just talked about how they're actors and artists and it's a love story and blah, blah, blah, but this is exactly the kind of pretentious artist stuff I expect Lady Gaga to say. If she really wanted to shut everyone up, she could've been like "Bradley is in a committed relationship with the mother of his child, and I've never seen his penis." But that's not what she said!
As I stressed earlier this week, I'll reiterate that I have no idea if anything is going on between Bradley Cooper and Lady Gaga. They might not even like each other as friends! But I'm just saying that Gaga's comments here feel weirdly wishy-washy to me. Idk, it's just a feeling.
Gaga also had some harsh words for social media, calling it "the toilet of the internet." She also said that what "it has done to pop culture is just, like, abysmal." Okay, I love Lady Gaga, I really do, but she just sounds like the least fun person imaginable. Girl, the whole internet is social media! It's not the toilet, it's the whole damn house. Also, if you hate it so much, then get off Instagram and stop complaining!
So, moral of the story, Lady Gaga went on Jimmy Kimmel and said some annoying things that don't actually prove anything about her and Bradley's relationship. At this point, we might never know the real truth, and I guess I'm okay with that.
Images: Shutterstock; @ladygaga / Instagram
'Green Book' Director Peter Farrelly Has A Gross Past You Need To Know About
Last night was, as Tina Fey so aptly put it, the "1 millionth Academy Awards." And before I dive into all the things I hate about Peter Farrelly, I want to reflect on the actual show. Before watching, I'd been planning on writing a piece on how little people cared about the Oscars this year. From the host drama to the onslaught of white male nominees, the Oscars have been more exhausting than exciting, and I was ready to declare the whole thing cancelled. Honestly, though, I had fewer complaints about last night's show than I expected. Yeah, it was still boring—but this year, at least it seemed like they were trying to appeal to people below the age of 85. And it didn't hurt that it was peppered with wins I actually agreed with (Ruth Carter! Olivia Colman!), plus a Gaga-Cooper thirst fest for the ages.
i think i finally understand heterosexuality pic.twitter.com/txsOxWOSr2

— E. Alex Jung (@e_alexjung) February 25, 2019
By the end of the night, though, my one complaint about the evening was crystal clear. Peter Farrelly, director of Green Book, standing on that mother*cking stage with a Best Picture award yelling about "the truth about who we are." Well, since he's so passionate on that point—I'd like to share with you the truth about who he is, in all his d*ck-flashing, sexist glory. (Sorry gang, I know it's early on a Monday to be reading about d*ck-flashing. Here's another Gaga meme to make up for it.)
Let's start simple: with Peter Farrelly's IMDb. Before winning Best Picture last night, Farrelly directed fine feature films like Dumb and Dumber, Dumb and Dumber To, There's Something About Mary, Fever Pitch, Hall Pass, The Heartbreak Kid, and Shallow Hal. I list all these movies to show you that I'm not just cherry-picking bad examples from an otherwise illustrious career: as far as I can tell, Green Book is among Farrelly's very first forays outside of the "gross dude humor" genre. To illustrate my point: the movie you're most likely to have seen from this list is There's Something About Mary, and you probably remember it as "that movie where Cameron Diaz puts jizz in her hair."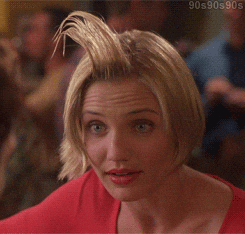 Now, it's not just that I take issue with gross dude humor generally—I'm sure there's a time and place for it. (Somewhere! Just far away from me.) But Green Book tells a true story, which means there are people who can (and did) object to how they are represented. The story, for those of you who don't know, is that of a white man driving a black musician through the American South in the '60s. (I'm paraphrasing obviously, but TL;DR, racism ensues.) And you would kind of hope that the director telling this story would have demonstrated things like sensitivity, empathy, or real human curiosity with his body of work. Instead, we have the director responsible for Shallow Hal. (Not totally unrelated side note: In 2018, Amy Schumer was criticized for her movie I Feel Pretty—because people said it was too much like Shallow Hal. But sure, let's give that director an Oscar.)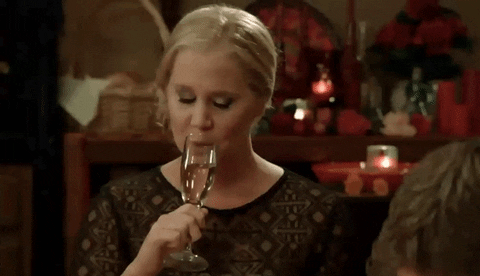 Moving on to the really fun stuff, by which I of course mean accusations of sexual harassment. A few months back, The Cut uncovered articles from 1998 detailing Farrelly's penchant for tricking people into looking at his penis on set. Newsweek describes the brothers' teamwork here (yes, sadly there are two of them, and they used to harass people together!):
Bobby, 40, is the straight man, all innocence as he lays the trap. Then Peter—lankier, edgier and a year older—delivers the coup de grace. You may think you're going to be examining a mysterious blotch on Peter's torso, or checking out his new watchband. The reality is a good deal more shocking.
Ha! Ha! How FUNNY! To think you're leaning in to see a new watchband (a request I would already refuse!) and then to have a PENIS thrust in your face. Truly, you can see the comedic genius that brought Shallow Hal to life in the way this man lives his life—every moment is a canvas, waiting to be painted with a d*ck joke at a woman's expense.
Should you be eager to say this was a one-time thing, please know that Farrelly estimated to the Observer that he's done this "easily 500 times," and, in a more reflective moment, volunteered the following quote: "I don't like it when they laugh at my penis…But I do like it when they stare." 2019: Another day, another man with a pathological need to have his d*ck be viewed by human eyes.
Let me be clear: I have not seen Green Book, and I don't intend to. Frankly, the film had enough going against it even without Farrelly's stellar reputation: the (white) lead actor used the N-word after a screening, the writer had Islamophobic tweets uncovered (even though one of the lead actors and Best Supporting Actor winner for this film, Mahershala Ali, is Muslim!!!), and relatives of the film's subject have openly objected to the film's depiction of events. It's really just a fun little cherry on top that the director used to Louis CK actresses during the casting process. (And yes, Louis CK is a verb now.) While Farrelly has since apologized, it's just such a shame that, after a relatively progressive night, the Oscars had to revert to doing what they do best: rewarding those who do the most to hold the industry back.
Images: Twitter; Instagram; Giphy (2)
Is Lady Gaga In Love With Bradley Cooper? An Investigation
Ever since Lady Gaga and Bradley Cooper started doing press for A Star Is Born last fall, it's been clear that they have a very special connection with each other. They both respect the work that the other does, and it also really seems like they could be f*cking. Or at least, it really seems like Lady Gaga wants to f*ck Bradley Cooper. The internet has been full of memes and jokes about them being in love for months now, and I'm here to look at what actually might be going on. Of course, I don't actually know anything about any of this, so please don't attack me in DMs. I'm just your average person with two eyes and access to the internet.
100 People In A Room
anyone:
lady gaga: THERE CAN BE 100 PEOPLE IN A ROOM AND 99 DON'T BELIEVE IN YOU BUT ALL YOU NEED IS ONE WHO DOES AND BRADLEY WAS THAT ONE FOR ME

— ⭐️ (@soulcondition) October 23, 2018
I start my dissertation with the Lady Gaga line heard 'round the world. And that's because she's literally said it in interviews and speeches around the world. For someone who has become a global icon for writing her own songs, you'd think she could get a little more creative here. The analogy is that Bradley Cooper has always truly believed in her, even when everyone else didn't, and no matter how canned this line is, I think Gaga really believes it. She seems like a pretty sincere person most of the time, and I don't think she would fake her admiration for Bradley.
Body Language
I won't pretend to be some sort of body language expert from Criminal Minds, but I'm familiar with social interaction. Watch that video compilation above, and tell me with a straight face that Lady Gaga does not want to see that man naked. Well, I would bet money that she's already seen him naked, even if it was in a platonic scenario, but she wants him. I just know it! This whole awards season, Gaga has interacted with Bradley like he's some kind of god, and I'm kind of over it. Like, girl, you're so talented and successful, who cares about this decent-looking white dude! But I'm not here to judge, just to analyze, so let's continue.
The Tattoo
If you haven't seen A Star Is Born, fyi that I'm about to spoil something that happens in the first 20 minutes of the movie. You'll live. The first time Jackson (Bradley Cooper) sees Ally (Lady Gaga), she's singing "La Vie En Rose" in a drag bar. They lock eyes during the performance, and they're basically in love from that moment on. Earlier this month, Lady Gaga celebrated Valentine's Day by getting a "La Vie En Rose"-inspired tattoo down her spinal cord. Gaga obviously has a deep connection to this song, and it seems like it would be closely intertwined with her and Bradley's relationship. The choice to get the tattoo on Valentine's Day is especially important, given my next point…
The Breakup
Until recently, Lady Gaga was engaged to agent Christian Carino, but they announced their breakup earlier this month. Speculation began after Gaga appeared without her engagement ring at the Grammys, and her publicist confirmed the news last week. I won't pretend to know what went down between Lady Gaga and Christian, but we know for sure that the engagement is over. That means Gaga is free to do whatever she wants, but Bradley Cooper is still going strong with Irina Shayk, who is the mother of his child. Sad!
The Oscars

At last night's Oscars, Lady Gaga was easily one of the biggest stories to follow. As expected, she won her first Oscar for Best Original Song, though A Star Is Born didn't win in any of the bigger categories. Gaga and Bradley walked the red carpet separately, so Lady Gaga got her diva moment, and Irina Shayk got to keep Bradley on an appropriately short leash. During the actual show, Irina was seated right in the middle of our two alleged lovebirds, which is shady as hell and I'm here for it. However, the most important moment of the night was when the two of them performed "Shallow" together, and it was everything I was hoping for. The performance was great, but the way she looked at him at the end…I can tell you right now homegirl was wet under that gown. There were way more than 100 people in that room, but Bradley was the only one in Gaga's heart.
The Verdict
The way I see it, it seems extremely likely that Lady Gaga has feelings for Bradley Cooper. Literally all the signs indicate this, and I don't think she's that good of an actress. Don't @ me. To me, the bigger question is whether Brad and Gaga have acted on their forbidden love connection. I won't make a prediction, partially because I don't want to get sued, but also because I truly can't figure it out. This could be a love story for the ages, or they could never be seen together again after last night. Only time will tell!
Images: Shutterstock; @soulcondition / Twitter; Betches / YouTube; @ladygaga / Instagram; Giphy