NRA Members Are Blowing Up Their Yeti Coolers Because This Is America, Damn It
One thing's for sure, it's hard being a conservative in America. You have only the slimmest of majorities in all branches of the federal government (except the House of Representatives, where it is large). A scant 33 states are run by Republican governors, and a worrying simple majority of 27 states where Republicans either have total control or veto-proof majorities. Worse still, Christians make up a paltry 71% of the American population. The Second Amendment to the Constitution (obviously the best one) could at any moment quickly and easily be repealed with a 2/3 majority in both houses of congress and an affirmative vote by at least 38 states. The point is, the conservative way of life is under attack like never before, which is why it makes total and absolute sense that these brave patriots are blowing up $500 Yeti coolers.
Ok, I'll explain.
If you're not familiar, Yeti makes exceptionally high-quality (yet insanely overpriced) coolers for hunters, fishermen, and any well-to-do rednecks who don't mind paying up to $1,300 for a beer holder. This is mine, and it was only $250:
Naturally, a discount on such a pricey frat-tastic status symbol is welcome. Imagine the outrage, then, when the very same Real Americans received notice from the NRA-ILA that Yeti had succumbed to pressure from the sicko progressive left and would no longer sell to the NRA or offer discounts to their members:
Suddenly, without prior notice, YETI has declined to do business with The NRA Foundation saying they no longer wish to be an NRA vendor, and refused to say why. They will only say they will no longer sell products to The NRA Foundation. That certainly isn't sportsmanlike. In fact, YETI should be ashamed. They have declined to continue helping America's young people enjoy outdoor recreational activities.
This is, obviously, a direct attack on the liberty of all Americans, and especially those who pay money to be a member of the gun industry's lobbying arm like to exercise their Constitutionally-protected right to bear arms. They had but one recourse: voluntarily destroy those expensive-ass coolers to own the fuckin' libs. Oh, and destroy them they did.
This American Patriot filled his Yeti coolers with explosive shit then shot them in an excruciatingly long Facebook Live video.
This guy took a less violent approach, opting to squash his Yeti tumbler in a bench vice.
Not to miss out, these ladies showed those commie pinko cooler makers who REALLY represents American values by filling one full of tannerite:
Finally, this Patriot not only destroyed his Yeti tumbler, but he also joined the NRA. Talk about getting a double return on your investment!
So proud of my country!
Naturally, the pansies at Yeti saw their profits slipping away, and tried to walk back their clear disdain for our Constitutional rights in a statement of their own:
Uh huh, sure. That's what they all say. Don't be fooled by their elitist legalese and liberal double-speak! The best way to show these companies that you won't stand for the degradation of American values and erosion of our way of life is, and always will be, to spend your money on their products so you can film yourself destroying them.
Heads up, you need to keep up with the news. It's not cute anymore. That's why we've created a 5x weekly newsletter called The 'Sup that will explain all the news of the week in a hilarious af way. Because if we weren't laughing, we'd be crying. Sign up for The 'Sup now!
Everything You Need To Know About The YouTube HQ Shooter
Another day, another shooting. Sorry to be crass about a tragic incident, but part of the tragedy is that at this rate these incidents are starting to feel like part of the daily roundup of news. It's almost like we keep doing nothing about gun control in this country, so shootings keep happening. Weird how that works out. Anyway, here is everything you need to know about the shooting that took place at Youtube headquarters yesterday, and all the weird details we've gotten so far about the Youtube HQ shooter.
WTF Happened?
A woman who police have identified as Nasim Najafi Aghdam opened fire at the Youtube headquarters in San Bruno, California at around 1pm on Tuesday afternoon. Employees reported to have heard gunshots, followed by the rumbling of people scrambling to evacuate. Three people suffered gunshot wounds from the shooting and a fourth was hospitalized for an ankle injury when trying to escape. Aghdam turned the gun on herself and was found dead by the authorities.  A story all too familiar at this point, really.

Who TF Was The Shooter?
While shootings are nothing new, a female shooter is. There are many unfortunate things about this shooting — mainly that a shooting took place — but it is truly a bummer that now one woman has been part of a recent, high profile shooting, because when one woman does something all women are held accountable. Mass shooters are overwhelmingly male, but I can already hear the heard of men yelling, "It's not ALWAYS a man!!! NOT ALL MEN!!!!" after this. Can't wait.  Anyway, the shooter herself seemed to be a longtime user of Youtube who was frustrated and outraged by some of their policies. Police are still investigating the motive, but CNN reported that Aghdam posted about her grievances with the site. One post reads, "There is no equal growth opportunity on YOUTUBE or any other video sharing site, your channel will grow if they want to!!!!!" She also apparently posted about "closed-minded" Youtube employees who put age restrictions on her videos. She had four different channels, and her content ranged from videos about hand art to bizarre music video parodies. She also had an Instagram account dedicated to a vegan, body building lifestyle. Not to be a bitch, but this is definitive proof that being vegan does not automatically make you a hero.

Aghdam's brother was concerned that she might do something terrible, and apparently even warned police about it. She stopped answering her phone over the weekend, and then her car was found in Mountain View. Her brother Googled where Mountain View was, and saw that it was close to Youtube headquarters. He called the police to warn them that she had driven all the way from San Diego, so he was worried she might do something drastic. I'm sorry, but if your brother thinks that you being near the offices of a social media site means that you might incite violence, then you probably aren't someone who should be able to legally own a gun. How do I have to keep saying this?
Why TF Have Gun Laws Not Changed Yet?
Great fucking question. I ask it every day when I look in the mirror in the morning, and I wake up screaming it in the middle of the night. I used to ask, "How many people have to die for lawmakers to actually do something?" but tbh the answer to that question is getting to be too depressing. Luckily, it seems like we're at least finally starting to have discussions about gun control in America. As much as I love a good discush, talk is just talk. Everyday that goes by without change is another potential tragic shooting. Lawmakers have to step up and prove to us their willing to stop giving the NRA over the pants handies and actually take a stand. I love my job, but I don't want to have to cover another shooting.

Are you disturbed by this news? Same. Click here to donate to Everytown for Gun Safety, and don't forget to text 'resist' to 504-09 so you can let your reps in Congress know we need common sense gun legislation like, yesterday.
Heads up, you need to keep up with the news. It's not cute anymore. That's why we've created a 5x weekly newsletter called The 'Sup that will explain all the news of the week in a hilarious af way. Because if we weren't laughing, we'd be crying. Sign up for The 'Sup now!
Images via Giphy (3)
These Are The Companies That Broke Up With The NRA After Parkland
In the aftermath of the horrific Parkland school shooting, a number of U.S. companies are reconsidering the terms of their relationships with their fuckboy ex the NRA. The NRA is so not hot right now, seeing as literal children are dying and teens are asking for stricter gun control laws to help save lives, and the NRA is all like, "lol no."
In short, companies are making a smart marketing decision finally breaking up with the NRA. They're cutting all ties in terms of co-branding, investments, and membership deals, and essentially telling the NRA, "you can't sit with us." Here's a list of those companies, who — for the record — can sit with us.
Allied and North American Van Lines
Both of these moving companies told the NRA that it was their time to move and GTFO of their houses.
Allied Van Lines no longer has an affiliate relationship with the NRA effective immediately. We have asked them to remove our listing from their benefits site.

— Allied Van Lines (@alliedvl) February 23, 2018
northAmerican Van Lines no longer has an affiliate relationship with the NRA effective immediately. We have asked them to remove our listing from their benefits site.

— North American VL (@northAmericanVL) February 23, 2018
Delta Airlines
Delta announced that they would no longer be giving the NRA discounted rates, and to keep their names out of their mouth. Okay, Delta, I will now *consider* forgiving you for all of my delayed flights.
Delta is reaching out to the NRA to let them know we will be ending their contract for discounted rates through our group travel program. We will be requesting that the NRA remove our information from their website.

— Delta (@Delta) February 24, 2018
First National Bank of Omaha
The bank cut ties with the NRA after their customers warned them that the NRA was being a total dick and it was time to end it. The customer is always right, after all.
Customer feedback has caused us to review our relationship with the NRA. As a result, First National Bank of Omaha will not renew its contract with the National Rifle Association to issue the NRA Visa Card.

— First National Bank (@FNBOmaha) February 22, 2018
Paramount Rx
The pharmacy announced that it is working on having a friend break up with the NRA for them. Very reminiscent of a middle school dance where somebody ends up crying in the bathroom. Love it.
Thank you all for your feedback.

Paramount Rx issued the statement below.
"The prescription discount program that is made available to NRA members is offered through a third-party vendor. We are working with that vendor to discontinue the program and remove the offering."

— Paramount Rx (@ParamountRx) February 24, 2018
United Airlines
The airline followed Delta's lead and took away discounted rates for NRA members and asked to no longer be associated with the NRA's fuckery.
United is notifying the NRA that we will no longer offer a discounted rate to their annual meeting and we are asking that the NRA remove our information from their website.

— United Airlines (@united) February 24, 2018
Enterprise Holdings Inc.
The car rental announced the date for their divorce party. We fully support their choice to leave the NRA's ass.
Thank you for contacting us! All three of our brands have ended the discount for NRA members. This change will be effective March 26. Thank you again for reaching out. Kind regards, Michael

— EnterpriseRentACar (@enterprisecares) February 23, 2018
Hertz Corp.
Another one bites the dust.
We have notified the NRA that we are ending the NRA's rental car discount program with Hertz.

— Hertz (@Hertz) February 23, 2018
Avis and Budget Car Rentals
The NRA is going to need to call their mom for a ride, because all of these car companies are totally ditching them.
Thanks for reaching out. Effective March 26, we will no longer provide the NRA member discount. ~Sam

— Avis Car Rental (@Avis) February 24, 2018
Thanks for reaching out. Effective March 26, we will no longer provide the NRA member discount. ~Sam

— Budget Car Rental (@Budget) February 24, 2018
MetLife Inc.
The insurance company announced it will no longer offer discounts to NRA members. Welcome to the world of shitty health insurance, NRA members. So glad you could join us.
We value all our customers but have decided to end our discount program with the NRA.

— MetLife (@MetLife) February 23, 2018
Chubb Ltd.
 The insurer announced that it'd be ending its relationship with the NRA, and a spokesperson claimed this decision had already been in the works. I guess now it's *officially* over.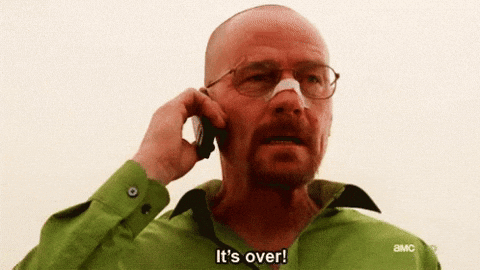 TrueCar
Another car company telling the NRA to fuck off. This is honestly starting to get sad. Lol jk, this is hilarious.
TrueCar is ending its car buying service relationship with the NRA effective February 28, 2018.

— TrueCar (@TrueCar) February 24, 2018
Simplisafe
The home security company announced that it will no longer be in bed with the NRA. Wow, so sad.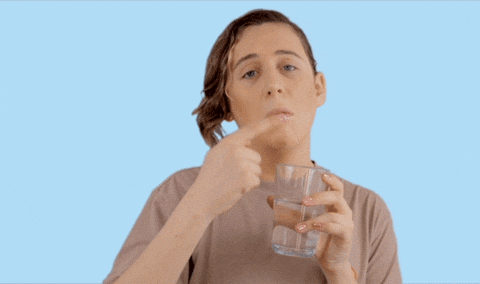 Symantec Corp.
The company that makes Norton Antivirus software realized that the NRA is the ultimate virus and called things off.
Symantec has stopped its discount program with the National Rifle Association.

— Symantec (@symantec) February 23, 2018
Wyndham Hotels
The hotel company announced that they will no longer be associating with the NRA. Repeat after me, "I don't know her."
@iainjgrant Please know, Wyndham is no longer affiliated with the NRA.

— Wyndham Worldwide (@Wyndham) February 24, 2018
Best Western
Best Western showed everyone up by making it clear that they dumped the NRA's sorry ass back in 2014. Okurr.
Best Western Hotels & Resorts does not have any affiliation with and is not a corporate partner of the National Rifle Association (NRA). Best Western ended any association with the NRA in 2014.

— Best Western (@BestWestern) February 25, 2018
Starkey Hearing
The hearing aid company has decided to end things with the NRA and focus on their career. You do you, boo.
We have made the decision not to renew our discount program with the NRA. We will be asking them to remove our information from their website. Our focus remains on bringing better hearing to people around the world in partnership with hearing professionals.

— Starkey Hearing (@starkeyhearing) February 24, 2018
I would also like to point out that the majority of these companies broke up with the NRA via Twitter. Savage.
Heads up, you need to keep up with the news. It's not cute anymore. That's why we've created a 5x weekly newsletter called The 'Sup that will explain all the news of the week in a hilarious af way. Because if we weren't laughing, we'd be crying. Sign up for The 'Sup now!