The Head Pro's Guide To The Best Butts In The MLB Playoffs
Head Pro is happy to talk to you about baseball, or butts, but he's had enough baseball butts. Email him at [email protected], and follow him on Twitter and Insta at @betchesheadpro.
Ah, it's that time of year again. The sun sets on September and rises on October, the leaves start to turn, and a crisp chill fills the air. The "boys of summer" turn into ravenous, championship-hungry wolves prowling the base paths for a chance at glor—sorry, my mistake. You're not here for bad sports soliloquies, you're here for THICKY-THICC MAN ASS.
Baseball can be a boring sport, way slower than, say, basketball. But it's also the most sexual—an entire metaphor for sex acts was built on its premise, and big, strong, burly men use their hard wooden sticks to stroke massive, majestic dongs out of the park. As it turns out, the sport is also positively lousy with onion man-booties.
The playoffs have begun in earnest, so here's a bit about the eight teams vying for a title, as well as the best kiester on each team. You're welcome.
American League
Cleveland Indians

Cleveland, despite a slow start to the year, turned on the jets in the second half to become the hands down favorite to win it all on the AL side. They very nearly did last year, losing in extra innings in the final game to a Chicago Cubs team that was all but preordained to win the World Series. They're a dangerous team on both sides of the ball, and they're somehow even better this year than last. Also, their logo is extremely racist.
Who Has The Best Butt?

That would be starting pitcher Trevor Bauer, fresh off a commanding performance against the vile Yankees in game 1 of the ALDS. Pitchers use their lower bodies to get power and drive behind the ball. And with a badonk like that, Trevor could drive me anywhere, amirite? (I hate myself.)
Houston Astros

Houston is a team that has consistently defied expectations, becoming good way sooner than anyone thought. They were by far the most explosive team in the first half, all but clinching their division by the All Star break. Their offense is potent thanks to young mashers like Jose Altuve, Carlos Correa, and George Springer, and the one-two punch of former Cy Young winners Justin Verlander and Dallas Keuchel can belittle just about any lineup. Plus, Justin Verlander is married to Kate Upton, so he has that to look forward to every night, win or lose.
Who Has The Best Butt?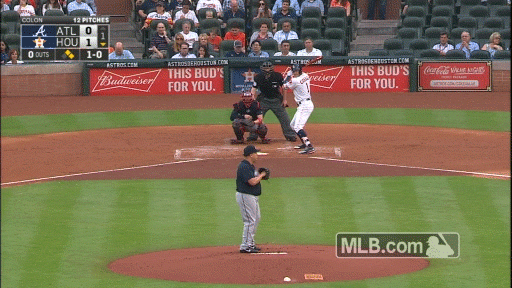 ​
A controversial choice, but it's utility outfielder/designated hitter/former superstar Carlos Beltran. Carlos is about 1,000 years old in baseball years, but an old butt can still be a good butt. More like Houston Ass-tros, ey ladies? (I'm dying a little inside.)
Boston Red Sox

The Red Sox went from being a league-wide laughing stock to one of the most consistently good teams in baseball. They showed potential in last year's playoffs, and may have done some things, were it not for their run-in with Cleveland's juggernaut. They're led by an electric young outfield, some wily veterans in the infield, and an already-solid pitching staff bolstered with the addition of lefty strikeout artist Chris Sale. The Red Sox do everything well, but nothing particularly great, and aside from Sale and rookie third baseman Rafael Devers, they lack both the shutdown pitching and explosive power usually needed to go deep in the playoffs.
Who Has The Best Butt?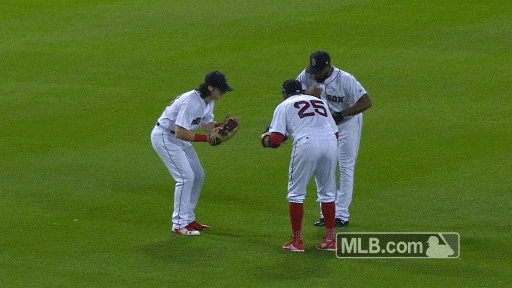 ​
You know, I stared at Red Sox asses more than any other team's for this, because they are an assless wonder of a team. No wonder they're such weak hitters! Since I have to pick, I'll go with platooning outfielder Rajai Davis. It's not a remarkable butt, but a serviceable one, which actually describes Davis himself, too. When it comes to butts, serviceable is just what you need sometimes. I'll have some slow-cooked Boston Butt with a side of mmm hmmm, if you know what I mean. (This is fine, really.)
New York Yankees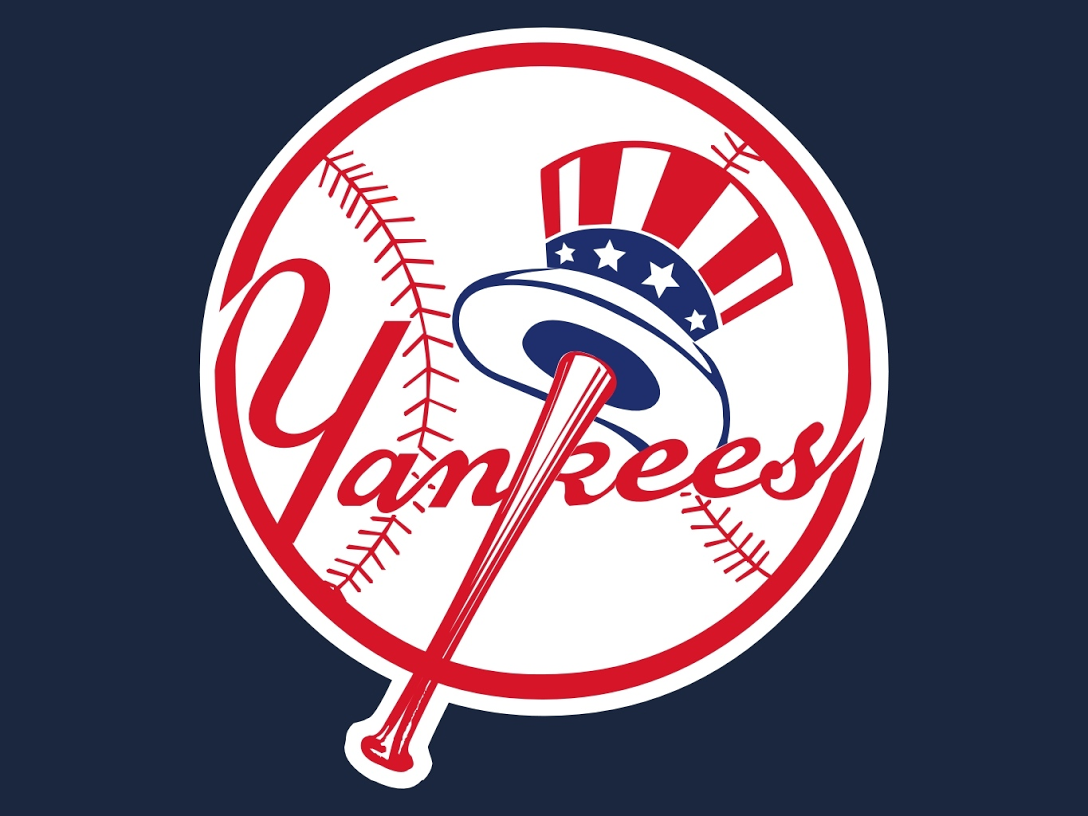 The Yankees are like your friend Maddyson. You forget about her for a while, so you're initially happy to see her. But then you get to the playoffs (or in Maddyson's case, the bar), and you immediately remember how fucking annoying she is and why you stopped caring about her in the first place. They have shitty starting pitching and a phenomenal bullpen, meaning they can keep leads if they get them. If not, a slugging core led by Large Baseball Son Aaron Judge, Gary Sanchez and DiDi Gregorius have the pop needed to get them back in a game. They probably won't go far, and who gives a shit, anyway?
Who Has The Best Butt?

​
Aaron Judge got all the love this year for his freakish first half performance and Home Run Derby clinic, but people forget that his shorter, thiccer teammate Gary Sanchez exploded like a bat out of hell in his rookie debut last year. Since he's a catcher, you know all that squatting is doing good things for his backside. Talk about a Yankee doodle dandy! (My mother doesn't know what I do for a living, nor will she ever.)
National League
Los Angeles Dodgers

The Dodgers finished the season with the best record in baseball, created with breathless winning streaks and a late-season losing streak that was frankly hilarious. They're a formidable team from foul line to foul line, with MVP candidate Justin Turner, star shortstop Corey Seager, the best closer in baseball in Kenley Jansen, and the best pitcher in the universe in Clayton Kershaw. They will be tough to beat, but they have to get past division rivals Arizona, who've somehow eaten their lunch all season. It should be a good series!
Who Has The Best Butt?

It's easily right fielder Yasiel Puig, who went from being a possible trade option to the star player he was always expected to be. He's a delight to watch, whether he's firing in put-out throws from the next zip-code with pinpoint accuracy or admiring a long bomb in ways that annoy opposing pitchers. Plus, there's no dodging a fine rear end like that. (Time is no longer a quantity I experience, now it's a viscous quagmire that impedes everything I do.)
Washington Nationals

The Nats are my team, so I have already resigned myself to an embarrassing loss in the NLDS. But to less pessimistic onlookers, they were an early favorite to go all the way. Their 1-2-3 rotation of Max Scherzer, Stephen Strasburg, and Gio Gonzalez are arguably the best in baseball, when healthy. They had far and away the most explosive offense in the first half, but they've been ravaged by injuries. Key pieces like veteran Jayson Werth and superstar Bryce Harper came back from serious injuries just before the end of the season, so the Nats postseason may hinge on their ability to get back up to speed in time.
Who Has The Best Butt?

Several options here. Stephen Strasburg is packing some junk in the trunk, but he looks like an ogre. Daniel Murphy is similarly stacked, but he's an oafish, caveman-looking motherfucker with deeply regressive views towards gays. I'll go with utility man Wilmer Difo (pronounced DEE-fo, not like the actor), who came up big while shortstop Trea Turner was sidelined with injuries. Now THAT's an ass the whole nation can salute, right? (Contemplating whether or not I'll actually be able to enjoy baseball after this.)
Chicago Cubs

The Cubs finally shed the "lovable loser" moniker last season, when, after a 108-year drought, they finally eked out a World Series win a star-studded lineup. They're not lovable anymore, but they aren't losers, either: The team is mostly the same, with sluggers Anthony Rizzo and Kris Bryant slugging like sluggers do. The rotation isn't the world-beater it was last year, but John Lester, Jake Arrieta, and Kyle Hendricks will never be easy obstacles to overcome. With sparkling play to end the season, they're the even-odds favorites to repeat, now that they're in the postseason.
Who Has The Best Butt

Pitchers often have good butts, but Arrieta has been caught doing lunges and farmer's walks around the warning track at all hours of the day—this is a man who takes his ass seriously. He's been struggling with a hamstring issue lately, limiting his effectiveness. But with ham hocks like that, who cares what his ERA is, right girls? (When friends and family look into my eyes, all they see now is a deep, black nothingness.)
Arizona Diamondbacks

Arizona suffered all season from an affliction called "Being in the same division as the Dodgers and Colorado Rockies." The NL West was criminally stacked, and they had to win a roller coaster of a wildcard game against those same Rockies for the chance to play those same Dodgers in the NLDS. Ace pitchers, Zack Greinke and Robbie Ray, add some heat to the front of the rotation, and the acquisition of power hitter J.D. Martinez added even more pop to a lineup featuring all-purposes hitters, Jake Lamb and Paul Goldschmidt. Like I said, they've had some success against the Dodgers, but they just don't seem built to go much further than that against the Nats or Cubs. Only time will tell.
Who Has The Best Butt?

First baseman Paul Goldschmidt. Jew butt alert! Poor Paul could have been league MVP several times over by now, except he's stuck playing in a league with guys like Nolan Arenado, Bryce Harper, Kris Bryant, and so on. He'll get there someday, but in the meantime, if he's ever bitten in the ass by one of Arizona's deadly rattlesnakes, I'll be the first in line to suck out the poison. (Don't actually do that if bitten by a venomous snake, please.)
So who has the best overall butt? That's not for me to decide, and I don't think I can look at them objectively anymore. Maybe, y'know, watch a little playoff baseball, and choose for yourself.
Head Pro is happy to talk to you about baseball, or butts, but he's had enough baseball butts. Email him at [email protected], and follow him on Twitter and Insta at @betchesheadpro.
The Best Jeans For Your Body Type
A betch loves shopping more than she does most people and some dogs. But going to an actual store means potentially falling in love with an article of clothing you aren't sure will fit. So, you're going to either buy it anyway, hope for the best and if it doesn't make you look skinnier fit, return it or, you'll just enter the dreaded fitting room. Both options are fucking awful, but the first is def out of the question because like, tbh we're lazy. This is why online shopping > going to a physical store, ever. Trying shit on isn't always traumatizing unless it's one of two things: a bathing suit or pair of jeans. Bathing suit season is done and over with because well, it's August and fall is just around the corner (sorry, again) so jeans are the next ones up. No two jean sizes are apparently ever the same so trying them on, hoping they make your ass look good and your waist smaller is like, nearly impossible. Here's where I save the day (as usual) and save you from all that trouble. Here are the best jeans for your body type that make you look good af.
If You Have A Long Torso, Try…

Even if you're not super tall, you can just have a long torso that makes trying on jeans dreadful. You don't want to look like fucking Steve Urkel. To flatter your torso and make you v skinny, you'll want to find a pair of really high waisted jeans. These will elongate your legs, flatter your torso, and still sit comfortably on your hips so you don't feel and look hella awkward.
If You're On The Shorter Side, Try…

If you're 5-foot-something, your jean struggle is finding a pair that won't sag every time you walk, or finding the right length so you're not tripping over your own two feet. Hi, welcome to my life. My go-to style are jeans that run mid- to low-rise on my hips. They make me look semi skinny taller and still sit right on top of my ankle. This distressed pair comes in the boyfriend fit so they're super trendy, comfortable, and hug your waist just enough so you don't find yourself pulling them up every five seconds.
If You Don't Have An Ass, Try…

I really have to thank my homegirl Fergie for changing my life aka making me love my ass in jeans again. It was in that iconic song, "My Humps," where she said her ass is loved in True Religion jeans. Bless. If you have nothing in your trunk, you want to find jeans that have detailing on the back pockets to add more dimension. Any shading kind of works as your fave highlighter by illuminating your cheeks and making them pop. Bonus points if they're also mid- or high-rise because they go a little tighter on your waist, making you have the perf hourglass figure.
If You're Really Tall, Try…

The worst part of being tall and finding a new pair of jeans is finding a pair that doesn't leave an awkward gap showing your ankle. The best solution is a style that widens out at the bottom like bootcut or flare, so they're guaranteed to stay long enough to sit right on top of your foot like a normal pair of jeans should. These come in a slim fit that flatter your waist (so like, make you skinnier) and comfortably fit around your thigh since they flare at the knee. If you're looking for something to change your life, this is it.
If You Got A Big Booty, Try…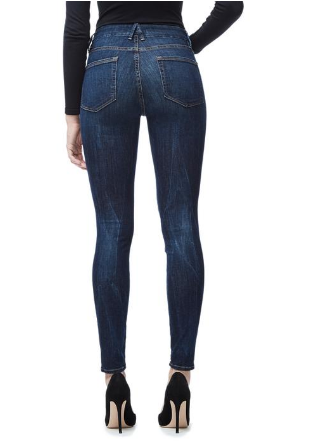 If you got a big booty and you know it, sometimes finding a pair to simply zip up without blocking your airways is like, kind of a big deal. To enhance your curves, find a high rise skinny jean to accentuate your lower half. A dark wash with light sanding will give you the perf body shape illusion and still allow you to breathe at the end of the day. Khloé literally came up with this line because she couldn't find a pair to fit her and her fake Kardashian booty comfortably so you know these will def fit like no other.
The 5 Denim Shorts That Will Convince Everyone You Actually Do Squats
Betches may receive a portion of revenue if you click a link and purchase a product or service. The links are independently placed and do not influence editorial content.
I hate when someone asks me to name my best feature or say what I love most about myself. I guess I'm referring to those annoying AF ice breaker activities our employers force us to do that make us feel like we're still in like, kindergarten. Instead of saying, "I guess I like my eyes," what I 'd really like to say is that I love my stone cold heart and chronic resting bitch face. And, I am pretty proud of myself for surviving flat ass syndrome too.
I know many of you are not as lucky as me (obviously). Some of you probably do an overly intense squat routine everyday, or simply settle with wearing saggy pants (which is not okay). If you're fed up with exerting energy (that can be better used scrolling TikTok) at the gym, and you're sick of your bodycon dresses looking like shift dresses, buy some of these butt-lifting shorts for a J. Lo booty. You probably won't break the internet by trying to balance a glass of Champagne on your ass, but you can change your Insta bio to Miss New Booty—which is clearly the better option.

The Perfect Fit Shorts

The lighter the color, the more flattering they are for emphasizing your bum. These shorts are at a perfect high-rise to accentuate your waist and give you an hourglass shape. The uneven hem in the front and the back elongates your legs so people think your butt is held by more material, therefore looking bigger than it really is. Plus, they stretch so the more you can chug at the bar, the merrier.
Shop it: L'AGENCE Zoe The Perfect Fit Shorts, $255, Shopbop
Jimmy Jimmy Short

Denim shorts that have a flexible hem look best when they're folded. Fold at an angle, with the longest edge going towards your inner thigh. The cuffed hem on these shorts cup your butt a little tighter and push your butt up just enough so it looks perky and firm. Bubble butt, here you come.
Shop it: Paige Jimmy Jimmy Short, $159, Revolve
Corelida Short

Even if they're not denim, find a pair of shorts with an intricate design throughout. Plus, the ruffle is an added bum-booster. Add them to your vacay wardrobe for a pop of color with a neutral flirty top. People will probably get lost in a trance staring at you as you strut your stuff. They can look, but they can't touch.
Shop it: Camila Coelho Corelida Short, $148, Revolve
Wrangler Cheeky Denim Short

Pay attention to the washes and cuts of denim shorts to find a pair that best suits your booty. This style is created individually, each with a unique vintage wash that serves the same purpose as contouring your ass. If you really want to highlight your cheeks—not the ones on your face—go for a cheeky cut that angles just enough to give a sneak peak.
Shop it: Urban Renewal Remade Wrangler Cheeky Denim Short, $59, Urban Outfitters
Bombshell Shorts

I'm kind of convinced Khloé Kardashian has some sort of potion in her line of denim that makes your ass look like you just did 1,000 squats overnight. They're fucking magical, I tell you. The length of these shorts shows off your long legs, while the material hugs your waist in just the right places to make your butt look fuller.
Shop it: Bombshell Shorts, $89, Good American
Feature Image Credit: Art Laurence Luzon on Pexels
4 Squat Moves For A Kardashian Ass, Sans Injections
If you spent your winter with too much Netflix and not enough treadmill, you're probably thinking it's too late for your spring break bod. Like, maybe you procrastinated going to the gym too much and now you're freaking out about the Cabo trip next week.  Don't worry, like we've learned in last-minute dress shopping, there's always an overnight express delivery option, and fitness is no different. Sort of. Because we're such a good friend, we're going to tell you the secret to making your ass look like you didn't say yes to the dressing. That secret is squats.
If you want to get an ass like Serena without the four kids (or whatever the lyric is), all you need to do is these simple squat exercises and you'll literally see results in less than two weeks. Like, you could get a butt before your next period. Just do squats everyday until you get on that plane for spring break and you'll give Jen Selter a run for her money. Without actually having to run, that is.
1. Classic Squats (25-50 Reps)
Stand with your legs in second position, slightly wider than shoulder width. If you don't know what second position is, we're sorry your parents didn't love you enough as a child. Make sure your toes are pointing forward in line with your knees. Then with your arms out in front of you, sit into your squat until your butt is on the same level as your knees. Keep your back as upright as possible. Pretend like you're sitting down into a chair or trying to take a shit in the woods or something—whatever helps you picture it. Feel free to put on a song about butts while you do this—we recommend "Anaconda" or "Bubble Butt" or the ever-classic "Dance (A$$)." You should feel it in your glutes, and your inner thighs will get a little sore too. If you start to feel the burn, you'll know it's working. Just like laying out in the sun. Which you'll soon be doing when you show off your new butt at the beach. If you're in a time crunch you can just do 100 of these classic squats a day and skip the rest or add some weights to step it tf up.
2. Moving Squats (25-50 Reps)
We know you like a challenge so you'll get bored after doing the classic squat 50 times. Even the most rewarding long-term relationship needs the occasional thing to spice it up. So vary up your squats by moving while you do them. Take a step out to the right (or left, honestly whatever) and then go down into a squat. When you stand back up, step with your left over and back out with your right into the squat. Do this a few times, then go the other way. You'll feel kind of like a crab walking when you do this, but that's good because it will make you think of the ocean, which you don't want to be at with a lame flat butt.

3. Jumping Squats (25 Reps)
At this point you're probably 6% closer to a Kim K butt, but you're not done yet. This time, plant yourself in the classic squat position. Instead of sitting and standing back up, you'll jump when you stand back up from the squat. When you land, bend your knees and go straight back into the squat.
4. In And Out Jumping Squats (25 Reps)
At this point you're almost done with the workout and probably have listened to "Bubble Butt" at least twice, but don't worry, we're almost done. This jumping squat is very much like the one we just did, but instead of jumping straight up and down, you'll now jump in with your legs together when you stand up, much like those Russian nutcracker dolls that kick out when you pull a string on them. Jump in and jump out into a squat as many times as you want, but we suggest 25.

At the end of the day, your butt is a magical thing, because unlike most of the other stuff on your body, you can actually pretty easily work it out to make it better. #Blessings. You can't exercise your way to bigger boobs (unfortunately), so focus on the squats and you'll be spring break ready before the TSA can detain you at the airport for traveling with your friend Molly on Spring Break.
More moves for a better butt here!