Shoes Under $60 That You Won't Care About Ruining
It's no secret that part of being in college means destroying a perfectly good pair of shoes on a night out. You promise yourself you won't get drunk enough to actually do any damage to your brand new booties, only to find yourself in a frat basement full of jungle juice puddles. It f*cking sucks. I get it. If you're someone who refuses to stick to one staple pair of "going out shoes," and has wrecked countless pairs, I come to you today with  shoes under $60 that will allow you to look both great and still be able to afford dinner.
I have used this article as an excuse to online shop done extensive research regarding the cheap shoe selection on the market. I can't promise these shoes will be the highest quality you'll ever own. However, I can attest to the fact that they're cute and you probably won't care when drinks or god knows what else gets spilled on them at a party. These shoes I chose are mostly all black options. Honestly, I don't think is too much of a hot take considering you step into one college bar and your white shoes will look like you just trudged through a sewer. Here are shoes under $60 that you won't care about destroying. 
 Boots
I know what you're thinking. Black booties for going out? Groundbreaking. But if you go to school in a literal arctic tundra like myself, boots are my go-to. Not only do they allow you stay a little warmer while you wait in line for a bar you can't get into, but they also can look cute with quite literally any outfit. Also, if you're on the shorter side, boots can give you a boost in height without wearing heels that make you look like you're trying too hard.

Coming in juuuuust under the $40 mark, these Zara booties are a great way to get a chunky boot look similar to Dr. Martens, but the studs and belt detailing makes them more unique than a plain pair of Chelsea boots.

The Nasty Gal booties have croc details that add layers to a going-out look and give you a good boost of height. If these boots survive a night out, they're a cute addition to an everyday outfit that'll make you look like you actually give a sh*t. Nasty Gal is also aaaaalllways having a sale (literally every day, not even exaggerating). You can easily find other affordable alternatives if these aren't your style. Win-win!

Forever21 has also been having a ton of sales as of late, so like Nasty Gal, it shouldn't be hard to find a good deal on a pair of booties. These faux patent leather ankle boots are kind of edgy and give you a height boost. They have more of a platform heel which should  be more comfortable for long-term wear. The heel also looks pretty water-resistant, which we established is key for surviving a night in a frat basement.
Sneakers
I absolutely love sneakers, but I have one golden rule: avoid white cloth/canvas sneakers like the mf PLAGUE. Normally, I tend to go for a black platforms (because I am lazy) or a white sneaker made of a material I can wipe clean. I also have friends who simply buy a pair of cheap white cloth shoes and replace them once they are too hideous to be seen because they like that style better, so your choice.

ASOS has a sh*t ton of white sneakers to choose from. These are a material you can clean off easily (like I said, my go-to) and have a cool animal print touch above the heel. The platform gives the sneakers a more trendy look, which, let's be honest, no one is looking at your shoes when you're out, but it means they'd be cute to wear in the daytime too. 
This is a more classic take on a white sneaker. Same deal: all-white material that can be easily wiped off, but this pair doesn't have a platform. Although platform sneakers aren't necessarily difficult to walk in, these are definitely a safe alternative for long-lasting comfort.

Similar to the other pair of ASOS sneakers, these black platform sneakers are a staple item that add a little flare to your outfit.
Platform Sandals/Wedges
The only "heels" I am going to include on this list are platforms and/or wedges. The concept of wearing heels out is pretty foreign to me, both because no one at my school does, and because whenever I wear heels, I look like a giant praying mantis. I also feel like the more stability, the better. The last thing you want is to be that bitch walking around outside a bar with her shoes off.

This is a pretty basic pair of black platform sandals that can easily be dressed up or down. The fact that they are leather means they'll hopefully form to your foot, be comfortable, and last a little longer than other sandals.  

If you've seen a photo of your friends or friends adjacent in a pair of strappy sandals over the summer, there's a good chance they had these on. Channel your inner basic bitch and buy these affordable cork-bottom platforms. Just read the size guide carefully because these sites can be hit or miss.

Finally, this pair of platform sandals are fairly similar to the first ASOS pair, but with a lace-up detail that could look sick with any sort of outfit. Naturally, I also saved the most affordable pair for last! You seriously can't go wrong with these sandals for only $19. They're basically free. 
Even if you didn't love a single pair of shoes on this list (whatever, your loss), the places above are great starting points if you're looking for a specific style. No one wants to be spending hundreds of dollars on shoes they know are going to be trashed by the end of the night. Go irresponsibly spend money you don't have on sh*t you're going to inevitably ruin.
Betches may receive a portion of revenue if you click a link and purchase a product or service. The links are independently placed and do not influence editorial content.
Image: Syd Wachs / Unsplash
5 Fall Boots For Under $100
You could easily spend a small fortune just trying to keep up with all of this season's trends. Especially if you're trying to purchase trendy versions of pricier fall staples, such as a great pair of fall boots, it can add up quick. Trying to stay trendy will lead to some tricky financial decisions, especially for those of us with little self-control. Like, f*ck electricity and running water! Who needs a roof over their head when you've instead got the designer "it" boot of the season, right??? Wrong, very wrong. In general, you all already know that trends are not exactly worth investing your hard-earned dollars into, and new pairs of trendy fall boots are no exception. That being said, in order to help you avoid the nail-biting decision of  whether to buy groceries for the week or those snakeskin boots you keep seeing all over Instagram, here are affordable alternatives for each of the fall boot trends.
1. Glossy Crocodile

Simmi London Katarina Blush Croc Block Boots, $72
You may have read the name of this trend and been like, "uh, wtf is that?" But I guarantee that once you saw my suggested pick you understood EXACTLY the trend I'm talking about. This is because the "glossy croc" trend is currently seizing Insta feeds all across our great nation, with every blogger, influencer, and girl with a #ootd pic positing in some iteration of the trend. The glossy croc boot is primarily done in a dark color or a jewel-tone shade, but I'm loving this version of the fall boot trend I've selected for you in a muted blush. Plus, I doubt all the Jessicas from high school with basic fashion blogs already have this pale pink version.
2. Slouchy

Chinese Laundry 'Rosa' Slouch Boot, $99.95
Okay, so you can do this slouchy boot trend two different ways: a casual slouch or an exaggerated slouch. The boot I've selected for you is more of a casual, everyday slouch. However, for those of you out there who are extra, then the over-the-knee oversized exaggerated slouch is an extra cool take on the trend. I highly recommend getting yourself one of each version.
3. Animal Print

Coconuts by Matisse 'Ramble' Bootie, $95
We've already discussed at length how animal print is THE fall trend of fall trends for 2019. That being said, it should come as no surprise that this trend is also a go-to print right now for fall boots as well. Everything animal print is trending: from leopard to snake to tiger to zebra to cow, it's all happening. I personally recommend opting for a leopard print or a snake print boot because they tend to be more timeless and neutral and, therefore, will go the most seamlessly with the rest of your fall wardrobe.
4. Western

Vivi Western Ankle Boot, $72.95
One of my favorite fall boots trends this season is the western boot. This is because, unlike last year's big trend of sock boots, western style boots are wider around the leg and thus way more flattering because they create the illusion of thinner legs (which I'm always here for). I think the western boot is a flirty feminine trend to embrace this season—just make sure you keep the rest of your outfit chic and polished so you don't cross into sorority-girl-at-her-first-country-concert territory. Basically, just leave the flannel and cowgirl hat at home and you'll be fine.
5. Square Toe

RAID Kaiya Black Square Toe Boots, $52.99
A more recent Instagram phenomenon is the square toe trend. This trend has infiltrated all categories in the shoe arena, with fall boots being a major target. This trend is slated to continue well into spring, so if you do want to splurge, this is probably the trend in which to do so. But then again, there's really no need because the boots I've selected for you are amaze. Unless you're Anna Wintour herself, you probs don't need the real life Bottega Veneta version all the celebs are wearing.
Whichever fall boot trend you do decide to go with, you really can't go wrong. You can only go wrong if you spend $1,500 on a pair of aforementioned trendy designer boots. And hey, if you want to, just go ahead and buy all five pairs of the affordable versions and totally justify purchasing them all because the total cost is less than 1/3 of the designer ones, then go for it! Your secret's safe with me.
Images: Jose Martinez / Unsplash; ASOS; Chinese Laundry; South Moon Under; JustFab; Lulu's
Betches may receive a portion of revenue if you click a link and purchase a product or service. The links are independently placed and do not influence editorial content.
7 Boots You Can Wear Right Now And During Fall
Most people consider Labor Day weekend to be the official marker that summer is over and fall has begun. If you're a purist, though, summer isn't over until September 23, 2019. However, just because the calendar now says September doesn't mean Mother Nature agrees that it's fall. It's still been hot outside, far from that crisp, cool, pumpkin spice weather we've been waiting for since June. So, given the major discrepancy between the actual temperature and society's consensus on what season we're in, figuring out what the hell to wear is a daily struggle. It's like, according to the weather I could get away with open-toed shoes, but at the same time, I understand it's no longer socially acceptable to wear my best summer wedges at this point. That being said, in my never-ending duty to help make your morning routine somewhat easier, I've compiled a list of the best transitional boots to get you through this weird-ass time.

These amazing snakeskin boots are an ideal transitional shoe that you can wear now, during fall, and even into winter. The color combo of these boots is total fall vibes without being too rich or dark that they'd be weird to wear now. The snakeskin print makes them on-trend, and they're the perfect mix of neutral shades to pair with everything in your closet.  I mean, snake print itself is basically a neutral these days. You heard it here first. 

The shape and style of these little black crocodile boots are the epitome of everything you need in a great transitional shoe. They'll look great now with shorts, skirts, and cropped pants. Then, as the weather really does get chillier, these boots will be awesome to wear over your skinny jeans or underneath your flares.

In case you're not already aware, white booties are a great shoe to invest in because they can legit be worn all year. They obviously make sense for summer, but they've also been the go-to booties for influencers and celebs in the fall and winter. All this to say that white is no longer a color strictly reserved for the summer, and it's even kind of edgy for every other season. If anyone dares to tell you that it's unacceptable to wear white after Labor Day, please confidently reassure them that only losers still follow those outdated and cliche fashion rules.

Woven style booties are ideal for transitioning your footwear game from summer to fall. They're breathable enough that they're comfortable when it's still hot, while still looking relatively fall-appropriate. Particularly this pair, since the deep brownish shade speaks to the upcoming season, while the style speaks to the current season. As you move into the second half of fall, pair these with a cute sock that shows about an inch above the bootie for a stylish layered look that will also help keep your feet warm.

If you're someone who can pull off a chunky Dr. Marten shoe, now is the time to do it. These are a very practical and stylish option when searching for a boot that can transition from season to season. Now, I know a lot of you probably hate the look of Dr. Marten's. Well, I'll have you know that Madison Beer was just spotted wearing hers around town. So, if Madison Beer and her v cool stylist, Maeve Reilly, support them, then you should too.

A tan suede bootie screams fall. However, this particular style is not so fall that you can't wear it now, given the style of the boot. The western look and side cut-outs make them totally acceptable to wear even before fall technically arrives, while the suede material allows you to get away with wearing them through late fall. I actually own this pair, so I can vouch that they look cute with everything from a denim mini skirt to slouchy boyfriend jeans. 

A black Chelsea boot can carry you through the majority of the year. It's simple, chic, and elevates your outfit. Wear them now with skirts and cropped jeans, and then wear them seamlessly through the rest of fall and winter with everything else. They're a staple everyone should have.
Dressing for transitional weather is annoying, and I know that. Trust me, my roommate asks me every morning if she can wear "these shoes now," so I'm sure that most other people feel that same stress while trying to get ready. However, I've now equipped you with seven different choices of boots, so you should definitely feel a little more confident regarding what's acceptable and what's not. So now, if YOU'RE the annoying roommate it's officially time to knock if off. Just order one (or all) of the aforementioned boots, and let your poor roomie live her life in peace, please.
Images: Allef Vinicius / Unsplash; South Moon Under; ASOS; Franco Sarto; Matisse; Urban Outfitters (2); Nordstrom
Betches may receive a portion of revenue if you click a link and purchase a product or service. The links are independently placed and do not influence editorial content.
Topshop's Cozy Winter Clothes Are 30% Off Right Now
So, it's now February and it has been…hot? By that I mean, it's been above 40 degrees. But let's not get our hopes up for spring to make moves, even though the groundhog predicted it, because unless you were born yesterday, you know this nice weather won't last. Unfortunately, it will be f*cking freezing again soon, and it's even supposed to snow next week. Kill me now, please. On the bright side, having this news in advance allows us to prep for the weather the best way we can: scoping out the biggest deals to grab a cheap yet warm coat, durable boots, or fuzzy sweater to bundle up in for the office. Oh, you thought I would say something about stocking up on bread and milk? No, I'm not your mom. Clothing-wise, Topshop is saving all of our asses with their knits, coats, and boots sale. These items are up to 30% off and tbh, a lot of cute things are extremely affordable. RIP my credit card. Here are a few pieces that are worth adding to your cart to gear up for our next polar vortex.

Ivy Park is like, the more DGAF version of Lululemon. Queen Bey's athleisure street style brand is perfect for the gym, daily strolls, and your fitness Instagrams. This comfy cropped sweatshirt comes in black, so it goes with everything, and can just as easily be worn with jeans as with leggings to actually work out in.

This pullover sweatshirt is described as being extra soft and furry, so I assume it feels like wearing your favorite blanket. I can't think of anything more perfect, tbh. For the winter season, this sweater allows you to fully embrace the lifestyle of Netflix & hibernation with or without a blanket, in and out of the house.

Just looking at this is keeping me warm in this cold af office. Lined with borg, which btw, is faux sheepskin and happens to be v similar to shearling, this thick, heavy-duty jacket is made to keep you warm and cozy even in the worst of weather.

I'm not usually a fan of graphic prints or anything of that nature, but this minimal embroidery is kind of cute and adds a pop of color to this muted periwinkle. This is yet another ridiculously soft sweater with borg material to keep you warm and cozy in just the right amount of fluff.

These cute little two inch heeled booties come in festive colors and prints, including a bold fuchsia snake pattern. They're made out of this super long word that basically means durable plastic, so while they look great for hitting up bars, they're also good for wading through slush.

These may be corduroy, but whether you like the look of the material or not, you'll hardly be able to tell since they look like regular jeans. The super skinny style grazes the ankle, fits as high-waisted, and flatters your whole bottom half.

Give your everyday Chelsea boots a break with these elevated ankle booties. You can slip right into them, walk forever with the low heel, and still jazz a lame outfit up with the silver accent if you look close enough.
Photo: Aljoscha Laschgari / Unsplash; Topshop (7)
Betches may receive a portion of revenue if you click a link and purchase a product or service. The links are independently placed and do not influence editorial content.
6 Winter Shoes That Are Actually Cute Enough For Going Out
I love winter. I live in LA, so by winter, I mean 65-degree weather where you don't actually wear a coat. However, I'm definitely guilty of getting into a style rut where I wear the same leggings from Amazon, sweaters that says something stupid like "I Love My Dog," and boring boots every day. But like, when it's cold af out, we have to prioritize maximum coziness. That being said, you don't actually have to sacrifice style just so you don't, like, freeze to death. Or in my case, be slightly uncomfortable. If you live somewhere with actual seasons and you're wearing a huge-ass coat everywhere anyway, the least you can do is throw on cute shoes to appear more put together. I'm aware there is, like, slush and ice, and snow, and other variations of frozenish water that you have to navigate through lest you fall on your ass. But if you're going out, skip the ratty Uggs your mom bought you in high school, and throw on these cute shoes that are also functional for the cold.
The true MVP of our fall fashion has carried over well into winter. You have to have a pair of over the knee boots, it's just not really negotiable at this point. Not only are they chic af and slimming, as the boots are kind of Spanx for your leg fat, they are warm. It's like wearing double pants and you can layer thick socks underneath too. The only downside is that these boots are def not waterproof, so this is more of a calling-a-Lyft kind of shoe instead of trekking through the snow.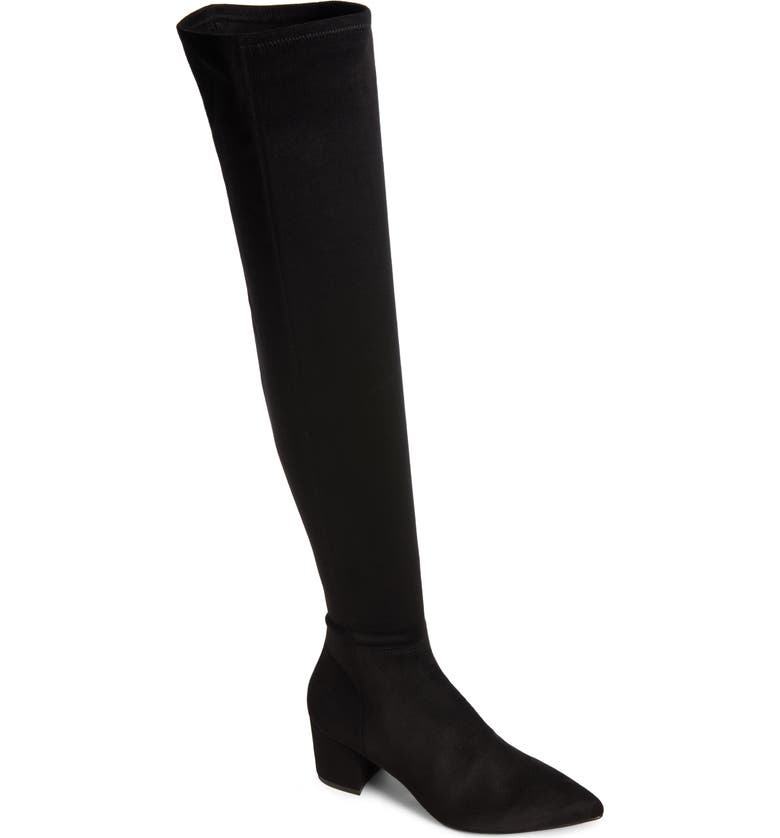 If you walk often in bad weather–which, how do you keep your hair from looking like shit?–it may be worth it to invest in super high end waterproof boots that don't look at all like actual snow boots. There are a ton of brands that have waterproof faux suede or leather styles that are actually totally okay to wear in rain and snow but also you don't look like f*cking Paddington Bear. These Ross & Snow boots are weatherproofed and are shearling lined to keep you super warm.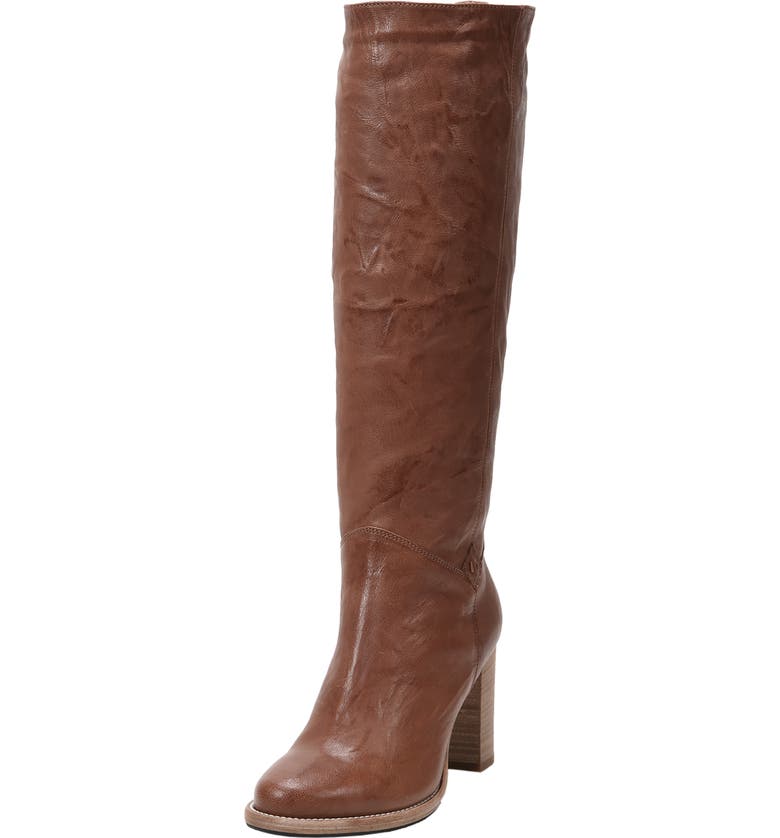 A heeled bootie with thick tread on the bottom is the secret to looking super fashionable in the snow without slipping and eating sh*t on the ice. Plus, the lace-up style is totally edgy and they're cute enough to look like you chose them on purpose and not just because you're cold. They're like an upgraded Doc Marten for adults doing adult things.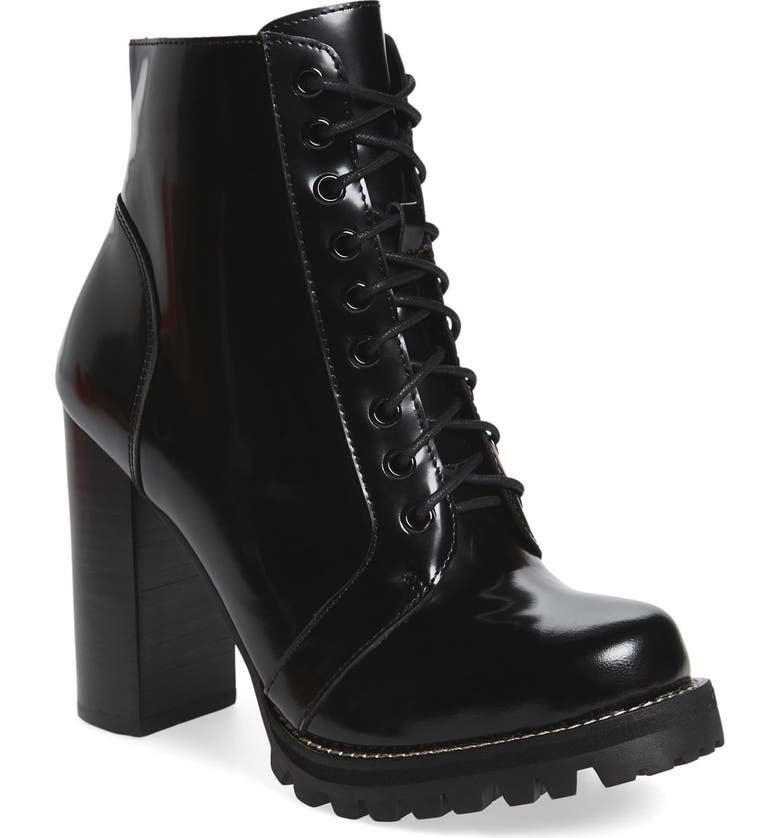 These little velvet booties are sooooooooo cute and not super functional in weather, sorry not sorry. But they are definitely winter chic with the blue tones, and will totally keep you warm on your way to your destination. I just definitely don't recommend sloshing through the rain in them. These shoes are the perfect transitional piece into spring and while they will keep you warm, the short style will also keep you from dying of heatstroke once you're at the party and the host has decided to blast the heat despite the 50 sweating bodies there. Seriously, why do people do this? It's freezing outside so we all have to swelter inside? Can I just never be happy then?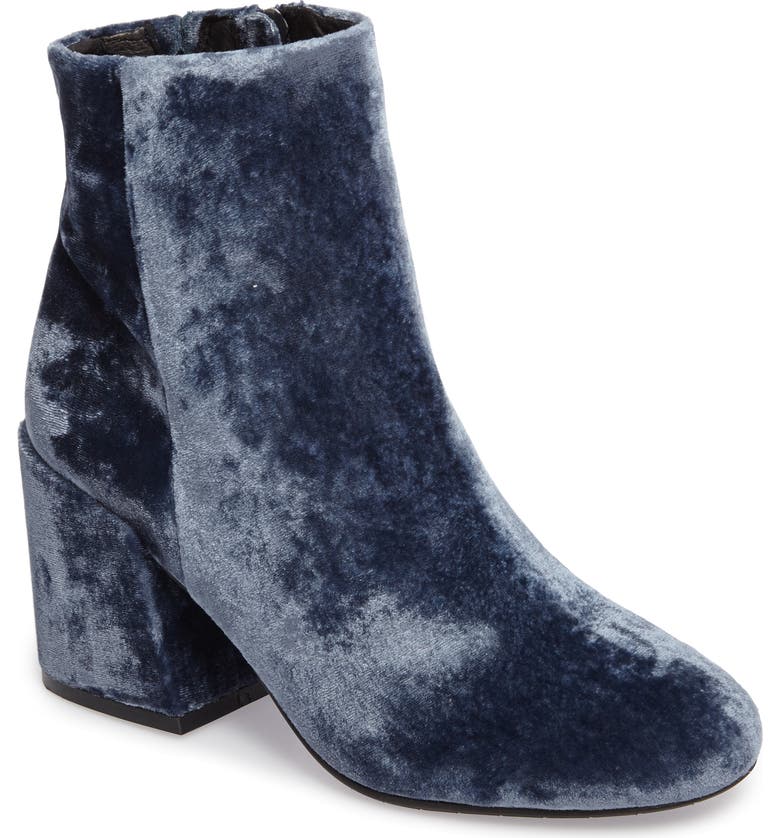 The biggest downside to the clear heels that we saw everywhere all last year is that should you sweat at all, your feet will die in these plastic-clad ovens. It's like the effect of those plastic raincoats you get at sporting events, but just for your feet. Ew. Good news is that in the winter, this will also keep your feet warm and being patent leather/plastic material means these babies are totally waterproof. If you're really worried about being too cold, you can even wear thick printed socks underneath and show them off. You'll look like an Urban Outfitters ad.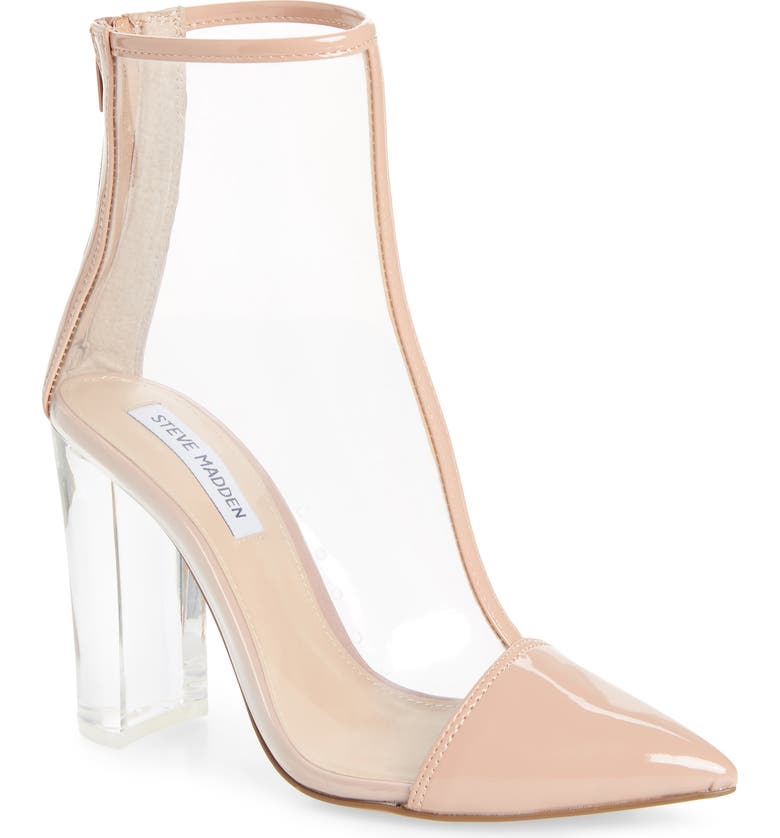 If it's really pouring and you must wear a rain boot out, I suggest getting one that is heeled, short, and really, really obnoxious. The key is to make it seem like you're wearing the booties on purpose, not like you threw them on as an afterthought because it's-duh-f*cking raining. These bright orange Jeffrey Campbell's are a total statement piece that you can build the rest of your outfit around. Plus, they're super comfortable and your feet will be dry.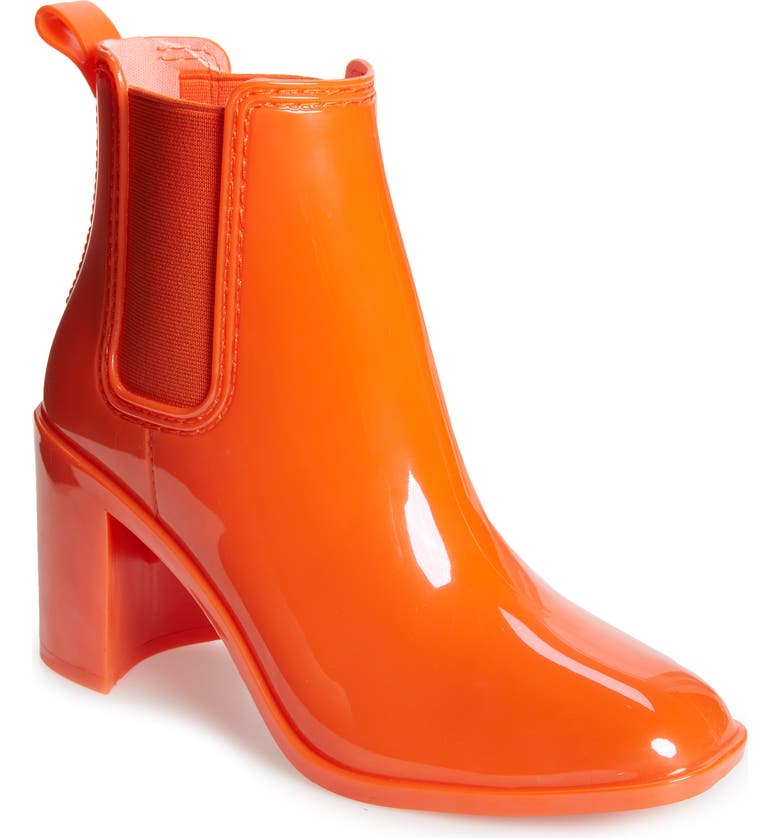 Images: Shutterstock; Nordstrom (6)
Cute Snow Boots That Actually Keep Your Feet Warm
New York City may have only had one real snowfall so far, but it's enough to get me to break out snow boots and dust them off for the freezing winter to come. The problem is though, they're fugly. Like, Google cute snow boots and you'd think it's an oxymoron. I legit always wait until they're my last resort to wear them out in public. Honestly, a majority of snow boots are horrendous and not fashionable by any means. For the ones that are, it seems as though they don't keep out the snow.
I know I'm not alone in feeling this way, so trust me when I say there's no better time to start investing in a new pair of snow boots than right now. The holiday season just kicked off and there are still unbelievable extended Black Friday sales, not to mention the fact that it's literally Cyber Monday today. So, yeah, I'd say now is a good time to spend your paycheck. Here are six pairs of cute snow boots that are actually good for the snow.
Maybe this is just a New York thing, but I've seen pretty much everyone wearing Chelsea boots. Once September came around, they were everywhere. So I guess these are the next best thing to have after Adidas sneakers. These double as both snow and rain boots with a super soft fleece interior that will keep your socks up and toes warm, two v important things, obvi.

Millennial pink snow boots? Count me in twice. These are cuter than Timberlands and since they are head-turners for sure, they're perfect for all your ~candid~ snow day Instas.

The rule that wearing white after Labor Dale is forbidden, isn't even real. If anyone told you that, it's probably because your vest was disgusting or something. White should be your go-to color in the winter because it makes you look bougie, chic, and v stylish. These v cute snow boots also come in black (bless), but the white pair truly is the winner if you ask me. And you did, since you're reading my article rn.

If you're one of those people who values looking good over staying warm, then you'll def be in love with these heeled snow boots. Although not easy to walk in, they're super warm, thick, and durable for harsh inclement weather. You'll be able to stomp through a foot of snow and still strut the streets like they're your personal runway.

We already know that Clueless plaid is making a comeback. With the detailing on these, you know they're seriously fab. These come with faux plush fur and a comfy stacked heel.

Okay, shearling, a hint of pink, and durable gripped soles? I am psyched. These cute snow boots are like, a serious upgrade from your over-worn Timbs. They also go with just about anything from skinny jeans to dresses.

Images: Ionut Necula /Unsplash; Nordstrom (2); The Outnet (1); Barneys (1); Last Call (1); Net-A-Porter (1)
Betches may receive a portion of revenue if you click a link and purchase a product or service. The links are independently placed and do not influence editorial content.
5 Cute And Affordable Winter Boots
The weather is getting colder and those super cute Zara cutout booties just aren't going to do you any favors once the temp hits below zero. Your feet need boots that will actually keep them warm, but without sacrificing style, of course. Obvi, you don't want to wear gross clunky snow boots with your new puffer coat and matching scarf and hat set. It's going to be a lot harder to get that cliche candid Insta of you playing in the snow if you have to crop your feet out of every picture.
You need some legit boots with actual weather-proof defense. But like, without them making you look like a first grader on a snow day. So I've rounded up five pairs of affordable and cute winter boots that are weather-appropriate. These boots will withstand this season's weather but also won't break the bank or make you look like an Arctic explorer. You really can have it all!
Before full-blown snowstorm weather, you'll need boots that can protect you from the elements. But without all that fur nonsense that will cause your feet to profusely sweat. These beautiful pale pinky-nude boots by Sperry are the answer to your prayers. Not only are they the cutest things I've ever seen since Kimye's kids, but they're also perfect for those in-between days. Like when your weather app can't decide if it's going to be light showers or f*cking ping pong balls falling from the sky.

These are the perfect winter boots with their season-appropriate red cabin plaid print and weather-proof materials. They'll look amaze with jeans and leggings, while also protecting you from the harsh weather. Like, how cute would these be with your Slutty Mrs. Clause attire for SantaCon? They'll be able to withstand both the snow AND the beer slush on the ratchet bar floors. They're like, the boots you never even knew you needed.

Love 'em or hate 'em, you can't deny how unbelievably comfortable UGGs are. Not to mention, they're like, totally a thing again. I mean, Kendall Jenner is like, still technically a "UGG influencer", so that's all the validation I need. You can get this classic pair at Nordstrom Rack for a much better price than you would find anywhere else.

Okay, now we're getting into the legit Eskimo-style boots for when there is actually snow on the ground. You're going to need a pair of boots like these for when you inevitably have to leave your cave bed and latest Netflix binge to go out into the cold stormy world for your life essentials. You know, like another bottle of rosé or more tampons.

These boots are amazing and I'm legit ordering them right now. They're way cuter than traditional snow boots which also usually cost double the price. They have a Step Up 2 backup dancer vibe that I'm here for and need in my life ASAP.

There you have it, five affordable winter boots that aren't ugly AF. So now you can keep your shopping list of all the unreasonable sh*t you need money for like overpriced holiday candles that smell like Christmas trees. F*ck, those are irresistible.
Images: Shutterstock; Nordstrom Rack (3); Zappos (2)
Betches may receive a portion of revenue if you click a link and purchase a product or service. The links are independently placed and do not influence editorial content.
ASOS Is Offering 20% Off The Cutest Fall Clothes
Fall is finally here, which means irresistible-smelling candles will soon cover every surface in your house and Trader Joe's will be your second home while you grab all their seasonal pumpkin products. It's time to prepare for living our best lives hibernation szn with the glow of Netflix, the aroma of Thai takeout, and the feeling of comfy af sweaters. So long are the days where you'd slip on the same dress and pair of shorts week after week. It's now time to embrace the same five sweaters and leggings you'll rotate through every week instead. In case your closet is looking rather bleak in this regard, ASOS, as per usual, has your back. ASOS is currently hosting a 20% off cold weather sale that has exactly what it sounds like: everything you need for the chillier temps. From faux fur coats and sock booties to oversize scarves and chunky sweaters, you'll find loading up your cart a breeze. Really, the hardest part will be whittling down your cart so you don't spend $1,000. Since there are a bajillion amazing items to look through, I've done you a favor and picked out the best. Here's everything you should shop right now from the ASOS cold weather sale.
Faux fur coats are making a comeback this fall and winter, yet again. Expect to see thrift shops packed with hipsters just waiting to grab a bougie-looking one like this style. Not only are they obviously hella warm, but they also make you look like hot B-list celeb as you wait to go inside the clubs.

First of all, is it just me or is the name of this top like, really hard to say? Talk about a tongue twister. Anyway, not all comfy sweaters have to make you look like a Midwest soccer mom. You can spice things up and stay looking both trendy and warm with a open-back jersey top like this one. Dress it up with jeans and sexy booties, or keep it low-key and casual with high-waisted leggings and your fave Adidas sneaker.

You can't survive fall (emotionally, mentally, and physically) without owning a pair of black boots. Everyone in the English-speaking world knows that, tbh. This pair comes with a totally walkable three-inch block heel covered in a faux suede finish and it's literally less than $40. I mean, what's not to like?

For the (rare) nights you're not hitting up the bar, you'll need a casual and neutral coat to get you to and from the office, dinner dates, grocery store, and everything in between. A duster or trench coat is perfect for fall because it's not overbearingly hot, but keeps you looking chic and warm on chilly nights.

I can't go through the ASOS cold weather sale without including a pair of basic black leggings. It doesn't matter if you already own hundreds of leggings that look exactly the same—you can always use one more. Don't worry, I understand you. You'll always need another and it's not like you're not going to wear them, duh.

You need all of the sweaters. ALL OF THEM. Even if they're all the same style, but in different colors, you won't regret stocking up because I promise you, you'll find yourself basically living in them for the next six months. High neck, mock neck, cowl, turtle… same cozy sh*t. You'll also find yourself wanting everything in this burnt orange color.

These things are so soft, warm, and versatile that you can literally wear anything with them. Why opt for one neutral color when you can combine two of the hottest shades of fall? This color-blocked style comes in a cream and beige that perf for throwing over your shoulders during your chilly morning commute.

Photo: Pete Bellis / Unsplash; ASOS (7)
Betches may receive a portion of revenue if you click a link and purchase a product or service. The links are independently placed and do not influence editorial content.