Ariel Winter Has Some Sh*t To Say About Her Recent Weight Loss
There are obviously a lot of great things about being famous and successful, but being constantly body shamed isn't one of them. For years, Ariel Winter has been the target of relentless scrutiny based on her body, even when she was still a teenager. Despite the hate she gets, she's been public about her choice to have a breast reduction, and has always come across confident on social media. Over the last several months, Ariel has lost a lot of weight, but people have recently started to really take notice. This is mainly because, a couple weeks ago, Ariel dyed her hair red, which basically makes her Bella Thorne's celebrity doppelgänger. These photos have gone pretty viral, leading to increased scrutiny about her body as well. Ugh.
In the same way people used to criticize her curves, suddenly she was being shamed for being "too thin," and being accused of suffering from an eating disorder. It's almost like women can't win, no matter what we do!! Look, Ariel Winter doesn't owe anyone an explanation for her body, but she responded to the questions about her weight loss anyway in an incredibly thoughtful way.
Last month, Ariel posted a Q&A to her Instagram story, and one of the responses she shared was "Why so thin?"

Her answer is obviously lengthy, so I've broken it down below in a way that's easier to read.
"For years I had been on anti depressants that caused me to gain weight that I couldn't lose no matter what I did. It was always frustrating for me because I wanted to be able to get fit and feel like the work I was doing was paying off, but it never felt that way. I had accepted it and moved on. I stayed on those medications for so long because the process is really long and difficult. I wasn't ready to go through it again so I just accepted feeling eh instead of trying to find something to actually feel better."
What Ariel Winter is describing here is all too common. Certain medications (especially antidepressants) are notorious for making people gain weight, wreaking havoc on your hormones and metabolism. While these medications can be super helpful for what they're prescribed for, there's no question that these side effects are, at best, frustrating, and can even cause serious problems for patients. Ariel continued with her story:
"Last year I decided I was sick of feeling eh (had nothing to do with weight), so I started the process again and was able to find a great combination of medication that works for me. The change in medication instantly made me drop all of the weight I couldn't lose before by just giving me back my metabolism. That was very unexpected. While I feel better mentally with the change, and it's nice to work out and have your body actually respond, but I want to gain a few pounds of muscle and get healthier."
I applaud Ariel Winter for being open with her struggle, and acknowledging that she didn't have the energy to go through finding a new medication right away. Sometimes the side effects are worth it for the positive impacts of a medication, but luckily she was able to find something else that worked better for her. While Ariel Winter has definitely had some drama in the past, it seems like she's approaching this topic from a positive, level-headed perspective.
In her journey with depression, Ariel Winter is far from alone. A few months ago, Ariel's Modern Family costar Sarah Hyland also opened up about her experience with depression, saying that she struggled with mental health alongside her battle with kidney dysplasia. She had to undergo 16 surgeries in less than two years, and it took a toll on her mentally. Hyland encouraged those struggling with depression and suicidal thoughts: "It's not shameful. For anybody that wants to reach out to somebody but doesn't really know how because they're too proud or they think that they'll be looked upon as weak, it's not a shameful thing to say."
Of course, Ariel did have one last wish through all of these medication struggles:
"Also want my butt back…"
She's only human!
Images: Shutterstock; @arielwinter (2), @sarahhyland / Instagram
James Kennedy's Mother Posted A Wild Statement About Her Son's Behavior
While I've absolutely loved this season of Vanderpump Rules so far,I've loved the off-camera drama even more. AKA James Kennedy's multiple meltdowns between aired episodes, as his life slowly unravels on screen. The latest in this series? An Instagram statement from James Kennedy's mother, Jacqueline Georgiou. Before I tear this woman to shreds begin, I'd like to acknowledge her struggle with alcoholism, and put forth my sympathies for how it has affected both her life and the lives of her children. THAT BEING SAID: James Kennedy's mother has had more than enough time to thoughtfully respond to his behavior, and the fact that this is what she comes up with is halfway between hysterically funny and rage blackout-inducing. Let's dive in, shall we?
The Background
In case you haven't been avidly watching, here's a quick recap of James Kennedy this season. He rapped about Jax sleeping with Faith while Brittany was working at SUR, then got drunk and body-shamed Katie at Pride. Lisa promptly fired him from SUR for both his alcohol problem and his treatment of the women who work there. (If you're on board with the logic of that sentence, congratulations. You're already miles beyond Kennedy's mother's understanding.) In last week's episode, Lisa Vanderpump met with James' mother, Jacqueline. We learned that Jacqueline is nine months sober (very sincere congrats!), and struggling to justify her past failures as a mother (also congrats, important step).
On the not-so-great side, she also said James was entitled to his behavior because he was "provoked." She also told Lisa she "can't give up on James" because he considers Lisa a "mother figure." To which Lisa responded, as gently as possible for such an obvious burn: "no, you are his mother figure."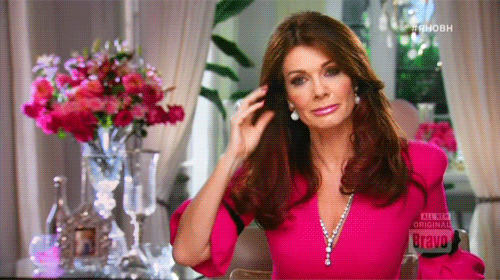 Next, James doubled down on all his crazy by talking sh*t about the recent deaths of Lala and Jax's fathers. (A risky move! Do not recommend!) Lala, not to be outdone, screenshotted the VPR scene with James' mom and posted an Instagram story, captioned like this. "Is this for real? Did this woman actually raise someone?" It's unclear whether this was the final straw for Jacqueline, but we now have her response.
The Statement
I'm too lazy to re-type the whole thing You've waited long enough, so I'll put the statement in full here for you to peruse.
Done? Still breathing? Excellent. Many, many comments off the bat from me! In a baffling first move, she begins with the phrase "to whom it may concern." I understand this is (to an extent) celebrity Notes app protocol, but it's also a phrase that feels overly formal when used in a cover letter, let alone an Instagrammed picture of a note handwritten on a piece of looseleaf. Also, someone should inform Jacqueline that Notes app exists, because the handwritten aspect makes it that much more upsetting.
Next! It is shocking to me how little anyone even peripherally involved with VPR understands what "feminism" means. And they use the word all the god*mn time! In this instance, Jacqueline accuses Katie of "claim to be a feminist then play victim." While "playing victim" is generally a bad move, I kind of fail to see what it has to do with "claiming" to be a feminist. Maybe Jacqueline is one of those feminists who believes women showing any kind of weakness detracts from the whole movement, but I think more likely she doesn't care about feminism or anything really other than continuing her moment of fame. Which will very, very swiftly end if James is not reinstated at SUR.
On this particular incident, she also defends James by saying he "never used the word 'fat'" (low bar there, Jackie), "nor did he speak to Katie first." Ok but Jackie!!! Inappropriate comments do not have to come out of a void to be inappropriate. And the fact that you can't condone, even a little bit, what he did say to Katie makes it impossible to take anything else you might say seriously. Sorry!
Also me:

On the Kristen/Hope situation, she has a similar take (TL;DR James is blameless, hire him back). Yes, Kristen has a serious problem when it comes to finding people's past hookups and bringing them to their workplace, but Jacqueline manages to void her criticism on this point too. She refers to it as "harassment (single white female style)," at which point I became incapable of thinking about anything Kristen has done wrong and could only focus on how truly insane this woman is. Also, if all else fails I hope James releases a single titled "harassment (single white female style)".
The note wraps up with a few more baffling moments, like the mention that "Ms. Doute repeatedly beat the shit out of my son on previous episodes." (Was it repeatedly? Not that once is okay—just trying to gauge how mentally sound this letter writer is). There's also "Mother figure…anyone with ½ a brain should know what I meant." (Lisa did know what you meant! She just wasn't down for you to offload your maternal responsibility!) She finishes off with a note to "all you judges and jurors," who she warns "before you speak and give your opinion," "unless you are living your best 'Oprah Life' then SYMFM." I cannot find backup for this on the internet, strangely, but I can only assume that stands for "shut your mother f*cking mouth." What "your best 'Oprah Life'" means, I can't begin to guess at.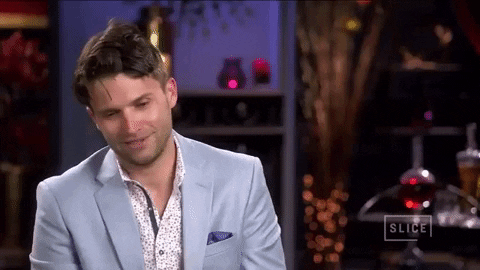 Finally, Jacqueline signs the note like this: "Jacqueline Georgiou/Mother." Because honestly, after reading through that, you may have been tempted to forget that she's an adult woman, let alone a mother. I can't f*cking wait to see James' response to this, and I can only hope it's half as savage as me tearing my mother apart in middle school for calling my teacher when I got in trouble. Until the next tweet storm, have a great weekend!
Images: Giphy (3); @jacquelinegeorgiou / Instagram
James Kennedy's Latest Twitter Meltdown Proves 2019 Is Doomed
New year, new me, am I right? Not if you're DJ James Kennedy (AKA the white Kanye West). In a turn of events that may shock you for someone with this nickname, James Kennedy kicked the new year off with a series of questionable tweets. If you've been watching Vanderpump Rules, you'll know that James has been getting heat from fellow cast members after body-shaming costar Katie Maloney. Oh, and rapping about Jax cheating on Brittany while she was working. And also kind of for cheating on his girlfriend two years ago? How many episodes are we in again? What year is it? Anyway, James had a bad week, which in the VPR universe means he was uninvited from a birthday party and lost his job. Here's the rundown of the first James Kennedy Twitter meltdown of 2019.
Let's start with a screenshotted January 2nd tweet uploaded by Brittany:
The disgust continues. @itsjameskennedy I pray YOU will find peace some day. pic.twitter.com/OywfbyoRgC

— Brittany Cartwright (@BNCartwright) January 2, 2019
In case you're too lazy to click on her tweet and read the quoted text, here's what he says. "And Jax?! He is just a sad man after his daddy died. Coming for me cause I'm the only man he don't like- brother make peace with your dead father please so you can be set free that's goes for Lala also. Btw he made fun of George when he left." As a side note, I cannot figure out who George is and it's driving me wild. Fan theories in the comments please.
In other good news, James was apparently still drunk mad when he read Brittany's tweet, because he responded with the following:
Wow…. just wow. pic.twitter.com/qOOKYquerR

— Jax (@mrjaxtaylor) January 3, 2019
Yes James. In case your drunkenness isn't evident from the content of what you're posting, please add random periods to drive the point home. Brilliant. Eventually, James—because he has publicists who require him to keep making money—deleted his tweets and tried two very different tactics to get out of this. First, the "I got hacked," with a side of blatant lying about how he is perceived by the public. (James Kennedy? Positive? I think not.)
@mrjaxtaylor I don't buy this pic.twitter.com/TV0YWuY6fR

— Lisa (@txldallas) January 2, 2019
Then, the sincere apology with a side of "but it wasn't my fault because I was provoked." Quick note to any celebs in need of PR guidance out there—you should do ONE or THE OTHER of these. Both is the worst look imaginable.
Hey I'm sorry for what I said about Jax and Lala and I apologize deeply to them and anyone I offended. I hope you guys also stop provoking me, thank you and I wish everyone a happy new year.

— James Kennedy (@itsjameskennedy) January 3, 2019
Jax and Brittany continued offering up swift rejections of this apology, with Jax doing the lord's work posting new screenshotted evidence from James' drunken Twitter spree as well.
There is a difference between someone who notices his wrongs and changes everything about his life for the better and someone who just doesn't care who he hurts no matter what and has no intention of admitting his wrongs or changing. We know what's real. Y'all see 30 mins

— Brittany Cartwright (@BNCartwright) January 3, 2019
Wow.. again with insulting women. After he just apologized. You are a joke my friend. You must seriously hate who are as a person. https://t.co/vDzOlC8Ba9

— Jax (@mrjaxtaylor) January 3, 2019
My favorite part of this whole drama is from an hour ago, in which Jax Taylor continues to rain hell down on James in whatever way he can. This time, it's by tearing down a tweet Raquel posted from the Vanderpump dog show. According to Jax, Raquel "attempted to bid" on a puppy, "looked for money from James," (who "has none so he bolted"), and then was ultimately rejected as a dog owner out of hand by Lisa—who "told the auctioneer "no way" and gave to the next bidder. Is any of this related to the rest of James' tweets? Nope! But you're out of your mind if you think I'm missing the opportunity to include some dog show drama.
You did not get out bid, we sat 10 feet from you when you attempted to bid on the puppy, you looked for money from James, he has none so he bolted and then Lisa saw it was you and told the auctioneer "no way" and gave to the next bidder. How can you lie when 300 people saw this. pic.twitter.com/tJvLFy5unN

— Jax (@mrjaxtaylor) January 3, 2019
And there you have it! Only three days into 2019, and if the James Kennedy Twitter meltdown is any indication, his resolutions are off to a great start. (I can only assume they were "drink less" and "win my friends back," both of which are going exceedingly poorly right now.) If Jax's resolutions, on the other hand, were "be more petty" and "continue to use Twitter as a catalog of personal vendettas," then I'd say he's doing great. I don't usually like to support anything Jax does (gtfo with Mamaw's Beer Cheese), but I'm really enjoying these twitter clap backs.
Images: Shutterstock; Twitter; Twitter; Twitter
How Did Katie Maloney Fall Through A Skylight? Here's What You Need To Know About Her Accident
Lisa Vanderpump says a lot of things that make me gasp, like "look at my new Rolls-Royce" and "I'm not going to fire Jax," but this Monday night, she took it to a whole other level. While we viewers were busy marveling at Katie's composure when faced with a short asshole calling her fat adversity, Lisa dropped another bomb: in 2009, Katie Maloney fell through a plate-glass window and nearly died.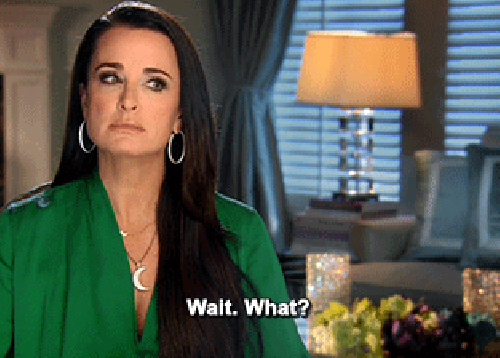 Specifically, she fell through a skylight, which is still dramatic AF, but begs a few questions, like how many shots deep was she? was it a very clean skylight? HOW DID SHE FALL THROUGH A SKYLIGHT? (And also, like, how did she survive, but that's kind of less pressing.) Unfortunately, news coverage is really light on the moments leading up to this historic fall, but here's what we do know.
November 9, 2009: Katie has just started working at SUR. She falls through a skylight at a party and drops three floors (25 feet), breaking her jaw and collarbone, losing some teeth, and suffering a small brain injury. She does say in an old Instagram post that she "doesn't remember falling", yikes. Katie gets her jaw wired shut and a crazy scar on her face, which a plastic surgeon offers to remove. She refuses, saying the following in an interview: "I like my scar. It gives me character and it's a badge of honor. I went through something crazy, but I'm still here."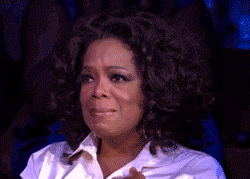 Update: We dug up this year-old podcast interview where Katie talks about the moments leading up to the accident.
She says she went to the house of a guy she was hooking up with where they "were playing Monopoly, eating cookies and chilling." Then, she says, "My friend Johnny had a Canon camera, and we were like, 'we should go to the roof and take some pictures of the skyline, and like practice with overexposure, some light trails and all that.'"
So they went up to the roof, Katie says, where there were some big skylights—at least six feet by three feet, she estimates. The skylights were right above the staircase, so Katie said, "Oh let's see if we could get some light coming from underneath and see what kind of pictures we could take.'" Now, to give you a picture, these skylights were supposedly dome shaped and kind of dented in on the side—not a flat rectangle. Katie says she told her friend to sit on the edge of the skylight, "And then I kind of straddled him more or less and was taking pictures of him… and I was like, 'oh shit, if this broke…' and that's the last thing I remember saying."
Life Lesson: Don't help your friends with their shitty photography.
Because Katie is secretly the most mature and conscientious person on this show (seriously, she handled Kevin Lee so well—Stassi would have burned SUR to the ground before finishing her shift), she reached out to Lisa shortly after her accident. Lisa fondly recalls how " was so concerned for job," since Katie didn't yet understand that falling through a plate glass window is well within the bounds of mayhem Lisa expects from her servers. Tom Schwartz has taken to celebrating November 9 every year, by posting cute shit like the tweet below and celebrating his badass wife. Honestly, between Schwartz roasting Scheana for her nails and Katie's supernatural abilities to both not get mad at her husband and survive accidents like this, the couple has done an effective job of softening my hatred for them. It's amazing what a year of not watching them plan a wedding can do for you.
On this day 6 years ago @MusicKillsKate almost lost her life. Today, we celebrate her life! Show her some ❤️ today pic.twitter.com/qLXByke6G4

— tom schwartz (@twschwa) November 9, 2015
To sum up, Katie had a horrific fall eight years ago—although we don't know exactly how it happened, so we'll all just have to use our imaginations—and she channeled that emotion into a powerful message on this week's episode. When Kevin Lee told her she'd "gained weight" and "needed to work on it," she changed the conversation by talking about her accident, and what it taught her about her own strength and resilience. Despite Bravo's unfortunate choice to cut in video evidence of Katie at the gym (which was never the point), Katie understands that her body is a gift, not a point of discussion. Due to the perspective she's gained from this trauma, Katie can respond to horrific commentary like Kevin's not by spiraling into self-doubt, but by asking the only real question: Why did he feel comfortable saying that? Because honestly Kevin, until your body regenerates after slamming through a plate-glass window (and even then), I don't know why you think your opinion is worth saying out loud.