How To Keep Your Hair Straight In Humid Weather So Your Blowout Isn't A Total Waste
Name a worse buzzkill than having your hair poof out like a fucking troll's before you can say, "One more shot before we go?" after you've spent literal hours straightening it to perfection. Go ahead, I'll wait.
Regardless of the hair type, I know you never wear your hair down naturally—especially during the hottest time of the year. Curly? No way. Wavy? Fuck no. There's no way in hell you'd be caught dead rocking a frizz ball if you can help it. That's why us betches spend a ridiculous healthy amount of time damaging our hair making sure all bumps and flyaways are nonexistent before we leave the house. Even though you've suffered suspicious burns (that might actually be hickeys), on the bright side, the talent of frying your hair has at least taught you the true meaning of patience.
Since I'm sure you've spent hundreds of dollars trying every hair product recommended by like, your fave magazine only to have it fail, and you'd like to believe your v hard work should amount to something, I've finally figured out how to make your signature hairstyle look fierce even in suffocating humid weather with these six easy tips. Listen up, betches.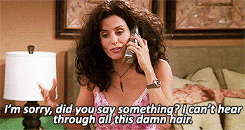 1. Use A Hydrating Shampoo And Conditioner

First things first, I'm the realest know that frizz begins the second you start your hair routine. The hot weather (and I guess constant use of applied heat) damage and dry your hair out a ton as it is. Make sure to use a repairing and hydrating shampoo and conditioner duo like the ALTERNA Haircare Caviar Repair RX Instant Recovery set to ensure your hair is as strong and smooth as can be before styling. Its lightweight formula will flatten the shit out of any pre-existing frizzy strands.
2. Apply A Little Serum

After you towel dry your hair at least halfway, apply an anti-frizz product like the Moroccanoil Treatment to tame any annoying-ass flyaways. Use only on the ends or work your way down from the mid-section of your hair. Applying on the roots or too much at all can create a disgusting greasy look.
3. Dry Your Hair Like, Completely While Using A Round Brush

Humidity and water are not friends. I don't know how many times I have to emphasize it for you, so dry your whole head completely using a detangling brush like Drybar Lil' Lemon Drop Daily Detangler at the same time. I know waiting for your hair to dry entirely takes years off your life, but any wet pieces will blow up the second you step outside. Don't. Settle.

4. Use A Heat-Protectant Spray, Duh

This is like, a fucking given. Before any 500 degree hot rod comes near your hair, spray a heat protection product like Vernon François Light Weight Styling Serum to detangle, define, and protect from heat damage. Rub on your hands and finger comb through your hair.
5. Don't Be Cheap With Your Hair Straightener

I know you spend more money getting your hair done than you do on a hair straightener, which really makes no sense because if you gave a shit about your hair and wanted to keep your balayage looking fresh AF, why get a cheap straightener that destroys your hair?! Go for a really expensive worthwhile straightener such as the ghd Gold Professional Performance 2" Styler that heats up in like, seconds, shines, and eliminates frizz all at the same time. I promise it's worth it. Daddy will understand.
6. Lock In With Hair Spray

Enhance all of your time and effort (things you hardly ever use wisely) with a hair spray that locks in your pin straight strands. I just really love this brand because ALTERNA Haircare Bamboo Smooth Anti-Humidity Hair Spray is literally made to keep your hair choice humid-resistant. It's pretty strong, though, so spritz just once or twice for fab results.

Now all of your friends will wonder how you can afford getting constant blowouts. Pass this notable advice along. Or don't. Keep the goods for yourself, whatever.
You Can Legally Get Fucked Up At The Salon (For Free) In California
Listen up all you alcoholics everyone. As of January 1, AB1322 (aka the "Drybar bill" aka the bill you never knew you needed) has been in effect in California. Which means that up until the first, it wasn't "technically" "legal" for you to get hammered while you got highlights. Which means that I've "technically" "broken the law." A lot.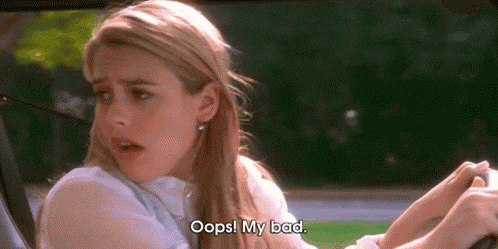 Basically, the new law allows salons to serve you wine and beer. But…only if it's free of charge. The high-end salon chain Drybar was instrumental in getting the bill passed. So now you can thank them for your blowout and your DUI.

Jk. Bad news: You're not allowed to get wasted. (lol wut?) No more than 6 oz. of wine or 12 oz. of beer can be offered and they can't serve anything past 10 pm. Just when you thought 2017 was going to be the year of you. Just when you thought this was the sign you needed to finally pack your bags and move out to the West Coast…
That's fine. There's enough people here anyway. (Don't come. Bye.)