4 Holiday Hairstyles You Can Do At Home
Sponsored by TRESemmé
The holidays are here, people. Halls are being decked, fa's are being la'd, and all of your friends are getting cuffed. The summer salads of yesterseason are long forgotten as we take several excuses to stuff ourselves full of pie and gravy-soaked meats. It should be a time when you give absolutely zero f*cks about your appearance (hi, we've earned this), but the promise of family festivities and the threat of your nosy relatives prodding you for being single means you might need a pick-me-up. And by pick-me-up, I mean you might want to look hot for when you go out with your friends directly afterwards in search of some good old fashioned single fun… with the same people from your hometown you tried desperately to get away from when you were 18.
To help you with that, we've gathered our best recruits and teamed up with TRESemmé for yet another roundup of (actually doable) DIY hair styling guides. And if, like me, you are too much of a grandma to hit a town that boasts lower than thirty degree temperatures, annoying family be damned, rest assured that these styles are ideal for both day and night. 
Curly Bun With Headband

You have to love a hairstyle for those days in between washes. And now that headbands are trendy again (13-year-old me is LIVING), you can look high-effort with a very easy-to-do look. Here's how: 
Pull hair into a high ponytail.

Twist the ponytail to create a bun.

Wrap an elastic around the bun, leaving the ends out.

Put on a headband of your choice.

Play around with moving pieces on top of the headband to give a nice messy look.

Spray Micro Mist Level 2: Curl 10-12″ away from hair to lock in your style.

 
Voluminous Blowout

Sure, you could spend $50 at the overpriced blowout bar down the block, but wouldn't you rather save your money for something really important? After all, those holiday gifts aren't going to pay for themselves. Here's how to look like a meal when you're working with more of a snack budget:
Spray the TRESemmé Heat Tamer into damp hair all over.

Shake TRESemmé Extra Hold Mousse well, dispense into palm. Spread through damp hair, applying at your root for extra volume.

To remove excess moisture, rough-dry with hands. Apply tension at the root and blow-dry upwards for lift.

Once hair's mostly dry, section hair. Place the first section under the round brush before blow drying to smooth out strands.

Apply tension while blow drying with the round brush to add volume and smoothness.

Twist hair free from the brush.

Twist the strand with your fingers to hold its shape as it cools.

Spray Micro Mist Level 2: Smooth 10-12″ away from hair to lock in your style.
Half-Up Ponytail

Full disclosure, I've tried this look a couple of times and I am obsessed. It's so easy, and another between-wash-friendly 'do. Also, there's something very vintage about it that I absolutely adore (especially right now, when 60s styles are resurfacing). Here's how to look like a high-class Ariana Grande knock-off:
Use your brush or a fine-toothed comb to tease your hair at the crown to create volume.

Section off the top quarter of your hair and gather it into a ponytail.

Loosely secure it with an elastic.

Tease your ponytail lightly for more volume.

Spray Micro Mist Level 3: Boost 10-12″ away from hair to lock in your style
Sleek Ponytail

If your hair is anything like mine, ponytails inevitably mean flyaways. And while we can't all laser away our baby hairs like a certain high-profile reality star, there is a way to tame the unwanted fuzz when you're aiming for sleek instead of sloppy. Here's how:
Part hair in the center and divide hair into sections.

Evenly mist the flat iron protection spray on each section of damp hair, about 1-2 pumps per section.

Using a round brush, blow dry each section, applying tension to the brush to straighten hair.

Continue section by section.

Comb through hair to prep before straightening.

Straighten hair section by section with the TRESemmé 1″ Ceramic Flat Iron.

Use a comb to pull hair back into a low ponytail.

Dispense a quarter-sized drop of the TRESemmé Two Mega Firm Hold Sculpting Gel into hand

Use fingers to apply the gel along the parting and hairline.

Run a comb through hair for a sleek finish.

Spray Micro Mist Level 4: Extend 10-12″ away from hair to lock in your style.
I'm not here to promise you that a hairstyle will fix all of the annoyances that arise during the holidays. But it never hurts to feel a little extra hot when the weather and your family's attitudes are chilly AF. At the very least, you'll get a fire holiday pic to post to the 'gram. So blast that Mariah Carey jam, pick up your hair spray and grab a candy cane, for the holidays have arrived.
The Best Black Friday And Cyber Monday Deals On Beauty
Like many millennials with jobs, my beauty look is pretty consistent day-to-day, but that doesn't mean I don't have 82 tinted moisturizers, 41 mascaras, and about a million different facial mists. I like to mix it up, what can I say? If you, too, are an out-and-proud beauty junkie, welcome. It is my personal belief that the best time to buy beauty products is around Thanksgiving, because not only is everything cheap af, but everything is sold in sets. Yes. Please. Give me a million eyeshadows that have just slightly different undertones. Honestly, I love this holiday so much because we spend the whole day being grateful for all of the sh*t we have, but only until midnight when we'll fight each other to the f*cking death at Target to get that 30% off KitchenAid mixer. #America, right? So if you fully embrace this holiday as a day of gluttony, scoop up these beauty deals before your friends do. 
Ulta
Obviously, I have to start with the DSW of beauty because it just has so much stuff to basically give away this holiday season. Because they have about a thousand different sales going on during Thanksgiving weekend, I'm just going to name the few brands I'd personally recommend. Let's start with 25% off Macadamia Professional hair masques. If you've ever been in a drugstore, you've seen this brand's hair products. I have been using the Deep Repair Masque since high school, and it's never disappointed me. It's meant for people with damaged hair, but as a bitch with proudly virgin hair (hold applause), I love it because it takes my hair to the next level in softness. If you think delayed gratification is stupid, you'll love this masque because you'll feel its effects immediately. 

Macadamia Professional Nourishing Repair Masque
Next is the BECCA Volcano Goddess Eyeshadow Palette, which is 40% off, aka it's $27, aka it's free. Honestly, I don't really wear eyeshadow because I don't know how to put it on without looking like a toddler in drag, but the colors in this palette are pretty wearable. So if you stan an eyeshadow moment, this palette is for you. 

BECCA Volcano Goddess Eyeshadow Palette
And lastly, Ulta is offering 25% off a Chi 1-inch Ceramic Hairstyling Iron. I don't have the time or the skills to give myself Serena-van-der-Woodsen-circa-season-one waves, so I don't even try. However, every now and then after sleeping on wet hair for no reason at all, I wake up with a really unfortunate situation on my head, and this little hero can fix it within 10 minutes. I don't usually curl my whole head, but a few chunks of hair throughout gives me that tousled look that I'm really feeling these days. I know what you're thinking: wtf are you talking about, this is a hair straightener? To you, I say the most natural-looking waves come from flat irons! Twist your hair around the iron and gently pull the iron down the twist. I'm telling you, it's never failed me. 

Chi Original 1" Ceramic Hairstyling Iron
Glow Recipe
Not going to lie, I discovered Glow Recipe at Urban Outfitters, and have been obsessed ever since. The relatively new brand is offering 20% off every single product on their website, so if you haven't already added a slew of skin care to your cart, you're behind, girl. Anyway, if you are the kind of person who can be seduced into buying something simply because the packaging is irresistible, get ready to purchase literally every damn Glow Recipe product. I have the Watermelon Glow Sleeping Mask and am truly obsessed—mostly because it serves as a skin savior and decor on my dresser. Cute appearance aside, the mask itself is actually really good. It's really moisturizing, but has a gel-like quality to it, so it doesn't leave you feeling greasy and oily when you wake up. That ain't cute. 

Glow Recipe Watermelon Glow Sleeping Mask
Tatcha
This Japanese skin care brand is in pretty much every natural or ethical beauty store in the world and from November 28 through December, you can "play for a chance to get either 20% off your $100 purchase, 15% off your $75 purchase, or two free gifts with orders of $50 or more." All of their products are cute and purple, but one of their products is truly better than the rest. I'm talking about the Luminous Dewy Skin Mist. Before you judge me for spending more than I'd like to admit on what you'd call water, hear me out. It's made with botanical oils and humectants, which are responsible for the dew, and tbh it smells so damn good that I literally smile when I spray it, and I don't even smile at puppies walking by.

Tatcha Luminous Dewy Skin Mist
Also, I recently learned that your moisturizer absorbs way better when your skin is moist (get over it) than when it's bone dry. Think about it this way: your skin is like a sponge, and sponges don't work until they're damp, right? Another cult favorite from this brand is the Dewy Skin Cream, which I haven't had the pleasure of trying because I am low on funds, but maybe I'll hit the jackpot on their annoying Thanksgiving game and be able to afford it! 
Kevyn Aucoin
Get ready for the most niche Black Friday sale literally ever: Get 25% off your order and receive a free Exotique Diamond Eye Gloss in "Galaxy" when you spend $75 on November 29. Like, really? Only on November 29? Honestly, I'm sure I'll get an email on November 30 that says, "We're so nice and extending our sale!" The only reason I'm down for this annoyingly specific sale is because I'm so in love with my Neo Blush and feel like she needs friends. I've been dying to try the Sensual Skin Enhancer Concealer because it's a really thick cream (as opposed to a solid, like most concealers are) and comes in a cute little pot. Also, I feel like if I have this, I could just dab it where I need it (because it's thicc af and does its job) and not have to wear foundation or tinted moisturizer. 

Stila
Stila is offering 35% off site-wide plus free shipping on all orders of $50 or more from November 29 through December 1 with the promo code BF35. I own one product from Stila that has truly defined my going out look to a T, and it is the Stay All Day Waterproof Liquid Eye Liner. Executing the perfect cat eye is hard, but Stila's liner is actually really easy to use because it's just a long tapered pen. So all you have to do is angle it as you draw, so the line gets thinner, and that's pretty much it. Easy peazy. Anyway, Stila also has a pretty legit price point for a mid-level brand, so I fully support this sale. Another product I had and loved until I broke it by accident was the Aqua Glow Serum Foundation, because it was pretty full coverage but had the consistency of water, so it didn't feel heavy or caked. 

Stila Stay All Day Waterproof Liquid Eyeliner
Drybar
I am more in love with my six-year-old Buttercup hair dryer than I am with the guy I'm seeing. Seriously. I have a lot of thick hair, so making sure it dries without going rogue is very important to me, and that's why I have the Drybar one, the famous Josh Harry one, and, don't judge me, the Dyson Supersonic. Drybar is shining down on thee and giving you 20% off all products, tools, and kits from November 21 through December 1. The Buttercup was the cheapest and oldest of the three I have, but it's my OG and I use it every damn day. It weighs like, a pound, is pretty quiet, and does an excellent job. Generally, expensive hair dryers are better than drugstore ones because they use more power than they do heat, so they are less damaging to your hair. Cheaper hairdryers work in the opposite way, using more heat than watts, so you're essentially frying your hair for longer. I also have the Drybar heat protectant, which smells so good that I leave it on my hands for as long as I can before the New York City subway system forces me to wash them. Luckily, the smell lingers in my hair for the entire day. By the way, Harry Josh is also having a Dermstore sale for 30% all of his products with the promo code DSGIFT from November 28 through December 2. His hair dryer is def cuter than the Buttercup, so if that matters to you, you can get it for a little less this holiday season!

L'Occitane
L'Occitane (pronounced "lox- ee- tahn"—you're welcome) is giving us 20% off all full-size items with promo code CYBER from December 1 through 4, because they know no one is dragging their hungover asses to a store to buy their favorite hand cream. Speaking of which, I didn't realize this brand sold anything besides hand cream until my grandmother gave me a beautifully packaged perfume (technically an eau de toilette) that smells so good that I spray it on my pillow before I go to sleep. It's the Verbena scent, which is generally pretty clean with a hint of green tea. No complaints. 

L'Occitane Verbena Eau de Toilette
Images: Ulta; Glow Recipe; Tatcha; Kevyn Acoin; Stila; Drybar' L'Occitane; Eco Warrior Princess / Unsplash
Betches may receive a portion of revenue if you click a link and purchase a product or service. The links are independently placed and do not influence editorial content.
How To Keep Your Hair Straight In Humid Weather So Your Blowout Isn't A Total Waste
Name a worse buzzkill than having your hair poof out like a fucking troll's before you can say, "One more shot before we go?" after you've spent literal hours straightening it to perfection. Go ahead, I'll wait.
Regardless of the hair type, I know you never wear your hair down naturally—especially during the hottest time of the year. Curly? No way. Wavy? Fuck no. There's no way in hell you'd be caught dead rocking a frizz ball if you can help it. That's why us betches spend a ridiculous healthy amount of time damaging our hair making sure all bumps and flyaways are nonexistent before we leave the house. Even though you've suffered suspicious burns (that might actually be hickeys), on the bright side, the talent of frying your hair has at least taught you the true meaning of patience.
Since I'm sure you've spent hundreds of dollars trying every hair product recommended by like, your fave magazine only to have it fail, and you'd like to believe your v hard work should amount to something, I've finally figured out how to make your signature hairstyle look fierce even in suffocating humid weather with these six easy tips. Listen up, betches.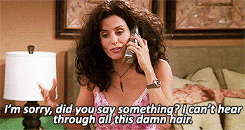 1. Use A Hydrating Shampoo And Conditioner

First things first, I'm the realest know that frizz begins the second you start your hair routine. The hot weather (and I guess constant use of applied heat) damage and dry your hair out a ton as it is. Make sure to use a repairing and hydrating shampoo and conditioner duo like the ALTERNA Haircare Caviar Repair RX Instant Recovery set to ensure your hair is as strong and smooth as can be before styling. Its lightweight formula will flatten the shit out of any pre-existing frizzy strands.
2. Apply A Little Serum

After you towel dry your hair at least halfway, apply an anti-frizz product like the Moroccanoil Treatment to tame any annoying-ass flyaways. Use only on the ends or work your way down from the mid-section of your hair. Applying on the roots or too much at all can create a disgusting greasy look.
3. Dry Your Hair Like, Completely While Using A Round Brush

Humidity and water are not friends. I don't know how many times I have to emphasize it for you, so dry your whole head completely using a detangling brush like Drybar Lil' Lemon Drop Daily Detangler at the same time. I know waiting for your hair to dry entirely takes years off your life, but any wet pieces will blow up the second you step outside. Don't. Settle.

4. Use A Heat-Protectant Spray, Duh

This is like, a fucking given. Before any 500 degree hot rod comes near your hair, spray a heat protection product like Vernon François Light Weight Styling Serum to detangle, define, and protect from heat damage. Rub on your hands and finger comb through your hair.
5. Don't Be Cheap With Your Hair Straightener

I know you spend more money getting your hair done than you do on a hair straightener, which really makes no sense because if you gave a shit about your hair and wanted to keep your balayage looking fresh AF, why get a cheap straightener that destroys your hair?! Go for a really expensive worthwhile straightener such as the ghd Gold Professional Performance 2" Styler that heats up in like, seconds, shines, and eliminates frizz all at the same time. I promise it's worth it. Daddy will understand.
6. Lock In With Hair Spray

Enhance all of your time and effort (things you hardly ever use wisely) with a hair spray that locks in your pin straight strands. I just really love this brand because ALTERNA Haircare Bamboo Smooth Anti-Humidity Hair Spray is literally made to keep your hair choice humid-resistant. It's pretty strong, though, so spritz just once or twice for fab results.

Now all of your friends will wonder how you can afford getting constant blowouts. Pass this notable advice along. Or don't. Keep the goods for yourself, whatever.
You Can Legally Get Fucked Up At The Salon (For Free) In California
Listen up all you alcoholics everyone. As of January 1, AB1322 (aka the "Drybar bill" aka the bill you never knew you needed) has been in effect in California. Which means that up until the first, it wasn't "technically" "legal" for you to get hammered while you got highlights. Which means that I've "technically" "broken the law." A lot.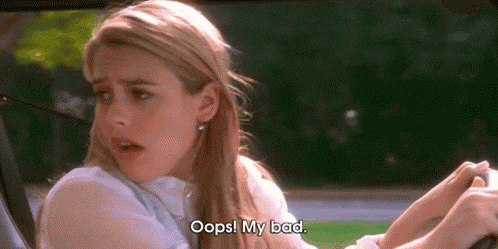 Basically, the new law allows salons to serve you wine and beer. But…only if it's free of charge. The high-end salon chain Drybar was instrumental in getting the bill passed. So now you can thank them for your blowout and your DUI.

Jk. Bad news: You're not allowed to get wasted. (lol wut?) No more than 6 oz. of wine or 12 oz. of beer can be offered and they can't serve anything past 10 pm. Just when you thought 2017 was going to be the year of you. Just when you thought this was the sign you needed to finally pack your bags and move out to the West Coast…
That's fine. There's enough people here anyway. (Don't come. Bye.)