Five Guys Reveal Their Biggest Turn-Off In Bed
Okay fam, this was a traumatizing fun one. I polled every straight man I could find for this article on guys' biggest turn-offs, which nearly cost me both my job and my relationship. (Pro tip: Don't ask your boyfriend this type of question unless you enjoy picturing them with other women. I, as it turns out, do not. Live and learn.) Because guys can sometimes miss the nuance in certain questions, I got a lot of useless answers like "throwing up" or "peeing," which I've chosen to exclude. I trust my v sophisticated readers to understand that bodily fluids intended for the toilet are a turn-off in bed, unless you are expressly into that. Instead, I've listed the five stories below that made me go "oh shit, have I done that??" Read on, and sorry in advance.*
*Disclaimer: Sexual preferences are obviously different for everybody; what you read here does not necessarily apply to your situation. (But like, it probably does.) Also, names have been changed to protect the perverts I polled innocent men volunteering their stories.
1. Acting Like A Porn Star
One guy we'll call Jason, 25, shared this story. During sex (which was otherwise fine/good), the woman was working overtime to make it clear she was enjoying herself. Like, violently extended eye contact, over-the-top moaning, frequent references to his dick and its capabilities. To top this all off, they finish up and she has cum sticking to her body—which she then proceeds to WIPE OFF WITH HER FINGER AND EAT. At this point, Jason "nearly vomited". While I'm hoping I don't have any cum snackers in the audience, there's a larger lesson here. Being enthusiastic/into it? Good. Emulating a porn star to the point where you put yourself on a dick-and-semen-only diet, just because you think the guy's into it? BAD. Again, if you enjoy the taste of semen, go crazy: it may help you live longer. But remember that what guys watch doesn't always line up with what they actually want. And for god's sake, remember that you also have wants that should be filled. Specifically, wants that don't involve eating cum.

2. Letting Your Pet Watch
Ok yeah, this one isn't all that mindblowing. But a surprising number of guys either referenced this or vehemently agreed when I mentioned it as an example. So I figured I'd include it. While owning a dog is an excellent life move, both for your Hinge profile pictures and general well-being, your precious pup does not have a place in the bedroom. (Don't even get me started on cats. Though TBH if someone came over knowing there was a cat there, who knows what they're into.) For reasons I still can't quite figure out, 7/10 dudes have a traumatizing experience of being mid-sex, looking up, and locking eyes with your four-legged friend. Ladies. LADIES. What are we doing?? How do 7/10 of us not know this is not acceptable? I'll take this time to quote Panic! At The Disco, and chime in with a "haven't you people ever heard of closing the goddamn door"??
Please do not let your pet stay in the room while you have sex, or I will be forced to call the authorities.

3. Not Cleaning Up Down There
I'm just going to paste the texts I got about this one here. The whole situation makes me sad and I don't have the emotional strength to re-word it myself. Here it is, in its unfiltered glory:
"Once I was fuckin a girl and she had a huge dark thick singular hair popping out… It was staring me in the face the whole time. I couldn't finish." – Adam, 26
"Little bits of toilet paper in the butthole or vagina area HUGE turnoff." – Dan, 24
"Pustules in the face when eating out a girl. That's a definite turnoff." – Will, 28
Ok let's unpack this!! First of all, yes, I associate with degenerates. These are partly things that you can avoid, and partly evidence that men watch too much porn and still expect women have Barbie vaginas. So women should LOOK like porn stars, but never act like them (see #1). Got it. BRB, walking off a cliff. Specifically, I'm guessing "pustules" are referring to ingrown hairs and not an active STD, which is so sad. (If it was the latter, then fine.) It means the woman in question was actually making an effort to be hairless, and suffered an unavoidable consequence.
If there's a lesson here—and I'm not sure there is— maybe make sure you don't have anything really pus-y (pun INTENDED) before having someone go down on you. Or like, do it anyway because eating you out is a privilege and a gift. Same goes for the whole "singular hair" comment—you can either do a quick run with tweezers, or decide you don't give a fuck. Up to you.
My least favorite by far is the whole toilet paper thing—that does kind of seem on the woman to control. Like, you'd be pissed if you went down on a guy and got a mouthful of Charmin too. (Slash terrified because why was he using toilet paper on his penis. Is it an Usher/greenish discharge situation?? I'm sorry. I'm disgusting.) Anyway, this one felt worth noting because it's very possible you've done it and not known. Aaaaand now I have yet another thing to add to my list of things to worry about before sex. Cool.
I include this with a word of caution, though. I had a shitty high school boyfriend who told me to go "wash myself" before every time we had sex, and it was fucked up and scarring. Know that there's a line between being polite and being made to feel like your genitals are gross. Don't have sex with guys who cross that line.

4. Making A Sex Schedule
This one came from a guy who's in a long-term relationship (it shows). Specifically, Matt, 27, cited "providing a time bound" as a turn-off. The example he gave was "you need to stop playing video games by 11 if you want to have sex." As someone with a full-time job, I have to say that an 11pm start time seems generous. But I do understand how treating sex like you're Monica Geller in wedding planner mode is not exactly hot. For one thing, we already know guys have trouble performing if they're under any kind of pressure. For another, it really removes any glimmer of the notion that the woman was just spontaneously turned on by you and decided she wanted to have sex.
So, while I understand (and lightly applaud) the impulse, maybe stay away from this practice for both your sakes, unless you've both mutually agreed to setting up a schedule to revive a dead bedroom. Otherwise, just have sex when you're both in the mood. And if that's not happening frequently enough, you have a different problem from time management to figure out.

Everyone sufficiently scarred? Good! That about fills you in on my last 48 hours. Please don't think that I'm writing this article as "what you're doing in bed that's not getting you a call back." I am, as Carrie Bradshaw would say, a sexual anthropologist. Whether or not you think these complaints are reasonable, it can't hurt to know what the enemy the men you're having sex with are thinking. Well, it can hurt but like, it's useful. Now if you'll excuse me, I have to go repair the damage this article caused to my relationship.
Images: Giphy (4); Pexels / Moose Photos (1)
4 Dangerous Sex Positions You Should Definitely Not Try At Home
I feel like a lot of my recent sex articles have tried to answer the question of what sex can and can't do. Like, sex can't fully replace going to the gym, but sex can definitely be a harder workout than you're making it. And sex can't tell you if the guy you're seeing is an asshole, but… wait no, sex can totally tell you if he's an asshole. So, while I'm out here spinning gold into sex advice, I do worry from time to time that I need to remind readers of the first and foremost consideration: what YOU can and can't do. And I don't mean that in any kind of spiritual/emotional sense—I literally mean what your body can physically manage, something I can assure you is better to recognize now than when you're looking down at a penis that's been "kinked in the middle." Because while sex can't restore you to who you were before you saw a snapped peen, it most certainly can cause severe bodily harm to both parties.
So: know your limits, know the sex positions most likely to land you in the hospital, and make an informed decision on what you should and shouldn't attempt (aforementioned sex positions listed below).
Shower Sex
Shower sex is the best argument for abstinence I've ever encountered. It's entirely possible that a large percentage of the celibate-by-choice population just lost their virginity in the shower and decided "never again" on the spot. Since shower sex makes you exclusively the wrong kind of wet, you will be at risk both of freezing to death and suffering internal damage you haven't experienced since you learned what foreplay was. The slippery walls/floor factor lends an extra excitement that could otherwise only be achieved by coating your living room floor in baby oil and attempting to do a cartwheel. Thinking all fours would be safer for balance? Last time I tried shower sex, I got my hair caught in the faucet and then locked myself in a closet for 20 minutes to bask in my shame. If you are absolutely hell-bent on doing this because it's on a sorority checklist, at least invest in those no-slip shower devices for the elderly. Consider it the second-most important latex product for your sexual safety.

Any Kind Of Cowgirl
Boy, am I nervous when attempting these positions. (And btw, "these positions" refers to regular cowgirl and reverse cowgirl for me—if you know of other, fancier cowgirls please hmu in the comments). We're all aware that penises (penii?) have structural deficiencies, and a big one is their angle in relation to the male torso. When people talk about the joys of "riding dick" (idk who these people are, but they sound fun), I still kind of wish there were something joystick-y and easy about it, rather than a mass of flesh beaming up toward his own face like there's a homing signal attached to it. While I hate to interrupt my own rant about dicks, the point here is that bouncing a little too high in cowgirl (an athletic effort that should only be rewarded) will not end in you just "re-mounting" as you come down—nope, that dick will immediately re-direct itself at that 45 degree angle, and you are suddenly in grave danger of causing a pain for which you'll never be forgiven. Worst case scenario: breaking a penis. It's possible, it's real. Best case scenario: squashing a ball or two, and men are giant babies about that.

Bent Over Something
This article has taken a weird turn for making me sound like I'm 75 years old, but whatever—I'm including this series of positions because I literally strained a muscle from it last week. Specifically, I strained my oblique (the muscle that's supposed to give you those ab side lines) from basically doing a half-plank during sex, because being bent over anything requires keeping your ass lifted (so the guy doesn't have to squat) and core tight (so you don't look pregnant, though maybe that's a personal problem). What's more, since I don't particularly enjoy pretending to be an inanimate object during sex, I made the error of trying to control the pace and unwittingly pitted my abs and lower back muscles against the strength of his legs. As chill as the stabbing pains down my left side and the corresponding muscle relaxer prescription are, I would not attempt again without some kind of pillow support (brb, mourning my youth).
Blowjobs In Moving Vehicles
Yes, this isn't technically P-in-V sex, but given the potential for harm to both the two of you and innocent passersby, I'm going to include it. You know how guys become completely helpless right before orgasm, and how that sense of power is 75% of the reason you ever go down on them likely they are to bust out facial expressions or guttural moans you've never known existed? Yeah, that kind of unpredictability is precisely the opposite of what you want in someone operating a motor vehicle (as the prescription label on my muscle relaxer handily points out). Also, even if he has superior focus abilities (a claim that's almost as bullshit as a "condom allergy"), let's consider the effects of a bump in the road, or a sudden s

top. Unless you're in the market to choke on/bite down on a dick (you can poll his preferences on the latter scenario or nah, up to you), maybe pull the fuck over and stop acting like a horny sixteen year-old. If a female cop pulls you over, I dare you to tell her with a straight face that you were just too excited at the prospect of giving a blowjob to wait until you got home. And if a male cop pulls you over, also do not say this because it sounds like the beginning of a porno featuring you and the entire NYPD (now that I say it, it sounds more like an episode of SVU but this is getting dark enough as is).

That's my PSA for the day—be safe out there!
Images: Skyler King / Unsplash 
How Guys Really Feel About Going Down On You
This week Jordana and Jared talk about what girls and guys think of oral sex. They answer questions from a listener who wants to know how many times is normal for a guy to not be able to get it up and a male listener who is ashamed of his lack of sexual experience. They play a game called "would you go on a second date" where they discuss dating dealbreakers.
Subscribe to, rate, and review U Up? On iTunes!
We Defined The 10 Sex Terms You're Too Embarrassed To Look Up Yourself
I'm not going to lie, the research for this article was pretty harrowing. But between Urban Dictionary, Wikipedia, and Googling "decoded rap lyrics," I've now compiled a fairly exhaustive list of sex terms you should probs know but I sincerely hope you don't use all that often. While we've already covered sex terms you've heard and didn't want to ask about, this list is kind of like the darknet version of that. Good luck, let's dive in.
1. Eiffel Tower/Spit Roast
These terms describe what sounds like a nightmare I'm not dirty enough to come up with, but I guess could be sexually satisfying if you're into group sex/extreme stimulation. Specifically, two people equipped with dicks will use those dicks on a third party, who's on all fours between them (typically a woman, but TBH I don't see why it needs to be). The middle person will be fucked in their preferred hole on one end, while simultaneously sucking someone's dick and mentally making a note to add "skilled at multi-tasking" to their resume. If the two men in this situation stare down at their feet, it's called a "spit roast" or "pig roast," while if they high five over the third person's back it becomes an Eiffel Tower. If you don't understand why, put yourself in the mind of a fuckboy and picture the shapes that these three people are making with their bodies. Get it? Good, and I'm sorry.
2. ATM
Once the initialism is broken down, it's pretty self-explanatory: ass to mouth. A guy puts his dick into an ass and then into a mouth, and does not pass go does not collect 200 dollars does not put it anywhere in between, like a shower or a giant tub of hand sanitizer (actually, that would probably not be a better alternative pre-mouth). Either way, sounds like E. coli waiting to happen, and I'm confused by why either party would find this hot.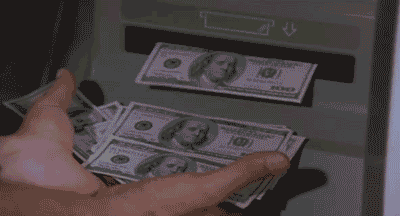 3. FUPA
Again, not much to this one other than the letters involved: it means "fat upper pubic area," and the Urban Dictionary definition delightfully clarifies that it is commonly MIS-translated as "fat upper pussy area." AKA this is something that can affect both men and women easily (take that, patriarchy!), but still seems pretty mean if used to refer to any human. Honestly, seems a little less like a sex term and more like a body insecurity you didn't know you needed. I guess its geographic relation to the body parts you use for sex makes it relevant.
4. Rusty Trombone
Like the Eiffel Tower and Spit Roast, someone looked at the flesh shapes here and came up with an eclectic, non-quotidian image that vaguely resembled it. I guess there's a limit to creativity when naming these things, but I wish the terms sounded less like they'd been coined by disgruntled circus employees. Anyway, a rusty trombone is when a guy has his ass eaten ("tossing salad," if you recall from our last sex-term roundup) while the same person jacks him off at the same time. Is this what a trombone being played looks like? IDK, and I'm certainly not Google image searching this shit (and speaking of shit, please don't make me explain "rusty" to you), so let's just go ahead and trust the perv who came up with this.

5. Felching
Ugh, this is so my least favorite so let's just get it over with. Remember creampies? This is that, but with butts. Urban Dictionary maintains it could also refer to sucking semen out of any old orifice, but usually it's a butt. Sometimes a straw is involved. I'm trying very hard to maintain low judgment with these terms, to each their sexual own and all that, but oh my god. JUDGMENT.
6. Facial/Pearl Necklace
Now that we're past felching, the rest of these are really just babytown frolics. If you've watched enough Sex and the City, or really any mainstream TV, you should know what this is. Facial (not the spa kind) is when a guy cums on your face. Pearl necklace (not the jewelry kind) is when a guy comes on your chest with a kind of precision I've personally never witnessed, "drawing" a necklace on you with his cum. The names of these terms actually seem kind of worse than the others, because it seems like men are trying to trick women into doing them by naming them after things that women already like. Like "hey honey, do you want to get a facial today? And then BOOM. Obvs hope this has never happened, but we know all men are trash and writing this article has only made me more cynical. Sigh.

7. Snowballing/Cum Swapping
Referred to as a sex "game" on Urban Dictionary, this is when people pass cum from one of their mouths to another person's mouth. It's like the "suck/blow" game from Clueless, only the thing you're both sucking and blowing is semen. More cum may be added in this process, because I guess there's just a procession of men at various stages of reaching orgasm, hence a "snowball" effect. I'm sad. I'm so sad now.
8. Teabagging
Another weirdly image-based and fairly common term. Teabagging is when a guy dips his balls into your mouth. Like teabags into tea. You've probably done this, your friends have probably done this, and if you didn't know it was called teabagging before there's really no need to start calling it that now. This is just an excuse to turn beet red when your next relative offers you a cup of tea.

9. Turkey Slap/Mushroom Stamp
This act just seems like a weird further fetishization of dicks by their owners, but it involves a guy slapping someone across the face with an "erect or semi-erect" penis. I'm not even sure if it's meant to be sexual or some display of power, but it's definitely the most aptly-named term on this list, right?
10. Swaffelen
Turkey slapping is kind of a sub-category of Swaffelen, but I'm giving it its own entry because it was the Dutch word of the year in 2008 and that's hilarious. It means "to hit one's penis repeatedly against someone or something," and it became the word of the year after a Dutch student was arrested for swaffling (verb form) against the Taj Mahal in India. Again, men are idiots who love their own dicks, and I need to go sob into a pillow now.
Will these words be integrated into daily descriptions of last night's Hinge date? Dear God I hope not, but they do have their uses, mostly for knowing when guys are saying disgusting things around you and trying to get away with it by using weird code. Again, your sexual preferences are your own and no one's business—but if you're more Disney-Miley than twerk-Miley, seeing these terms in a potential cuff's search history is a solid sign to run for the hills. Now get out there and scare all your friends at brunch by teaching them these terms.

How To Subtly Manipulate Your Boyfriend Without Him Knowing What's Going On
If you're reading this, congratulations. Somewhere in the horrifying shit show of modern dating, you found a guy you actually like enough to hang out with sober call your boyfriend. That being said, it definitely sucked when you realized this relationship stuff doesn't automatically turn you into a "people person"—meaning that your boyfriend, like 99% of the population, definitely has some habits that make you want to rip his fucking throat out destroy his credit score seriously reconsider the whole monogamy thing.
While past me would have advised you to dump any guy who seems a little too happy to let you pay, or is emotionally attached to his video games, I've recently realized that there can be some really great stuff hiding behind this idiot boy behavior. And if Angelina Jolie can get Brad Pitt to stop drinking, you can definitely change those 759 two or three things that bug you about your guy. Here's what I've found works:
1. Focus On ONE Habit
I know, I know—how will you choose between smashing his PS4 and blocking half his Insta feed??! A modern day Sophie's Choice, my friends. But honestly, boys are kind of stupid and there's a fine line between making six tiny suggestions at once and being the "crazy ex" who was "impossible to please." If you focus on one thing at a time, it's much harder for him to turn around and call you demanding. If anything, he just looks weak for not being able to accommodate your super simple request.  (Side note: calling him weak at this point is not effective. Just heavily imply it.)

2. Don't Expect Him To Read Your Mind
Case in point: maybe two months into dating my boyfriend, and in a pretty naked compromising situation, I suddenly half-yelled, "so do you just HATE giving head?" While the bewilderment/fear on my boyfriend's face was pretty fucking funny, this was poorly thought out for a couple reasons. If my boyfriend didn't have the patience required to date me supernatural levels of chill, this would've turned into an extensive conversation about how exactly he was supposed to know I had an issue in the first place, rather than the issue itself. Do yourself a favor and bring this shit up early.
3. Use "I Feel" Statements
Hear me out. I know this is a staple of every suicide how-to guide self-help book, but this is legit helpful for avoiding the kind of conversation I was just describing. Like, rather than telling your boyfriend "you never do anything to make me feel special" and having him list off every date he's ever planned, be specific and give him something he can't argue with. Instead of snapping "you don't compliment me enough," maybe go for a wide-eyed "I don't even really know if you think I'm pretty sometimes." If he tries to call you out for being manipulative, then TBH you're not a good enough liar.

4. Blow Jobs
If all else fails Before anything else fails, maybe take advantage of the fact that you hold the keys to the thing guys want more than literally anything else. You can use it explicitly (e.g. "hey babe if you pick up food on the way home and clean your room before I get there…") or keep it your own little secret (every time he listens patiently and agrees that Karen from work sounds like a scheming bitch, commence blowjob sequence), but this is a very effective reward system that your boyfriend is basically guaranteed to get on board with. Slight warning if you go for the "subtle" approach: remember again that boys are dumb and you may have to eventually clue him in. Otherwise, he might just start getting a confusion boner every time you mention work nemesis Karen, and you definitely don't want him to try and figure that one out on his own.
If these tips don't work, just remember that you probably give shit blow jobs every guy is different. Don't give up, and happy training!