Wait, Can Taking Biotin Be Bad For You?
Unless you've been mia for the past few years, you know that biotin is the holy grail for fabulous hair, nails, and skin. Why? Your hair, skin, and nails are made up of a protein called keratin (yes, like the semi-permanent hair straightening treatment you get to tame your locks). Biotin helps to improve your keratin levels, and as a result, strengthens your hair, skin, and nails. Research is limited on the success of taking biotin, but from the countless celebrities who promote biotin-rich gummies (or start feuds over them—I'm talking to you, James and Tati) and from my own friends' personal experiences, it can work. Want long locks? Biotin. Nails that won't break? Biotin. Hydrated and acne-free skin? Biotin. Or so we've been told by the beauty industry. But there's surely a catch, right? We can't have nice things without consequences, RIGHT?? Ugh, you know the world too well. Of course there is.

What's The Catch?
Recent research has shown that biotin can skew medical tests. Uhh, what? The FDA warns that taking an excess of biotin, also known as B7, can cause tests to come back falsely negative or positive. In a recent statement, the FDA said that there has been "an increase in the number of reported adverse events  related to biotin interference with lab tests." Yikes. Some common tests that can be impacted by your biotin pills and cause possible misdiagnoses include troponin (diagnose heart attacks), vitamin D levels, thyroid and other hormone tests, such as parathyroid hormone and cortisol.
The recommended dose for biotin is 30 micrograms, but many of the pills on the market range from 5,000 to 10,000 micrograms. For example, the beloved SugarBearHair gummies contain 5,000 micrograms of biotin, 1667% of your daily recommended dose. That's not a typo—that is way more than you need every day. But, despite the potential test complications, taking that much Biotin all the time doesn't necessarily pose an immediate health risk. Since biotin is a water-soluble vitamin (meaning you pee out any excess of the vitamin in your system), overdosing is unlikely, according to Health Line. TG for small miracles.
So Should I Stop Taking My Gummies?
Wow, don't do anything drastic. While biotin can skew some medical results, it doesn't mean it will skew all of them. The best thing to do? Tell your doc that you're taking biotin (and any other meds or vitamins) before you get any testing done. This way, they can advise you on if you need to stop taking the pills for a period of time before getting bloodwork or to keep it in mind when they analyze your results. If you want hair that makes people think you bought it, and you feel like the supplements are helping, and your doctor is fully aware and on board, stick to taking the pills. 

If you're now worried about taking biotin (sorry), there are tons of foods to help you get your daily dose in. Almonds, egg yolks, spinach, and sweet potatoes are just a few foods that can help with your locks.
Images: Giphy (2)
The Supplements You Need To Start Taking For Better Skin, Hair, And Nails
IDK about you, but maybe I was traumatized when I was a kid because when I think of vitamins, I think of those nasty-ass, chalk-tasting, vomit-inducing Flintstone vitamins my mom used to force me to take. I used to, like, cringe when I thought about the idea of taking vitamins. Have I grown into a mature adult since then? I mean, not exactly, but I obviously now know that vitamins are supposed to do good things for you and your body, and basically improve your quality of life. I've clearly overcome this (v rational) fear of mine and now that I feel ancient af, I started giving a shit about my overall well-being. Not that this will stop my weekly blackouts or anything. Vitamins have become my personal pill of choice, if you will, since they fix all of my life's problems. From better skin to feeling happy AF, they do it all. I'm not a doctor so like, obvs ask yours first before popping anything on the regular. But when Xanax doesn't cut it, here are the best vitamins you need to improve your overall health.
For Better Skin
The best vitamins for getting rid of annoying af pimples are A and E. Foods like pumpkin spice lattes, vegetables, and nuts help fulfill your daily dosage, but those who suffer from acne, eczema, or psoriasis may want to take an additional vitamin A supplement to reduce excess oil and strengthen skin cells. Too much of it can supposedly pose health risks if you're not taking it properly so like, def ask your doctor first. However, this supplement contains a little bit of all vitamins to unclog pores and clear up skin quickly.

Murad Pure Skin Clarifying Dietary Supplement
For Longer Hair
I assume SugarBearHair is great and all, but I'm so bitter about seeing it on a daily basis that I'm not including it on this very unbiased list. This is an equally as fetch hair supplement because they don't taste like shit and they're gummies, so they're basically candy. It holds the key to healthier, longer hair—in other words, it contains vitamin B and biotin.

For Stronger Nails
Our skin, hair, and nails all need some form of vitamin B to thrive, TBH. So, more often than not, whether it's biotin or B12, you're doing each of them a huge favor. Whether you're a victim of stubby, brittle nails or you're just addicted to acrylic manicures, you'll want to cop some B12 to keep in your bag. Take it with your lunch salad on a daily basis for stronger nails that grow a million times faster.

For A Better Immune System
As long as your mimosa has, at the very least, a splash of OJ, your body is thanking you in the long run. (Not actual medical advice. Get your flu shot.) Everyone in the English-speaking world knows vitamin C is your best bet for skipping out on a nasty cold or a gross flu virus. I've started taking this with my lunch everyday and like, not only have I not been sick in what feels like forever, but my skin is looking pretty fab, too.
To Feel Happy AF
If you've recently been told that you need to take a chill pill STAT, well, then you probs need more vitamin D in your life—and I don't mean that in the way fuckboys say it. The lack of sun and heat is making me feel bitter 24/7 and only making my chronic RBF worse. To make sitting in a cubicle all day less depressing, consider taking vitamin D3, which is supposedly the same as basking in the sun on a hot summer day. I can honestly say these will hold me over until March 20th.


Hum Nutrition Here Comes The Sun Softgels
Image: Maira Gallardo / Unsplash
How To Get Longer Hair Without Resorting To SugarBearHair
From Rapunzel to Kim Kardashian and Ariana Grande, long hair has been in for a while now. I mean, even Amber Rose was rocking long hair at the VMAs this year—that's how you know this shit is serious. And during New York Fashion Week this year, a bunch of designers gave their models extensions down to their butts—which seems impractical if you ask me, but I guess that's why nobody asks me. So yeah, unsurprisingly, long hair is here to stay. But what's probably not here to stay? The money in your bank account. Extensions are expensive af, but there's an easier and cheaper way to get long locks. And no, a certain sugary bear-shaped gummy vitamin is not involved in the making of this hair. Here's all the shit you need to buy so you can embody the "long hair, don't care" life.
For starters, nothing is going to change if you have a shitty shampoo. You need a volumizing vitamin-loaded shampoo that will give you bounce and tons of nutrients that encourage quick growth. The infused Vitamin B helps strengthen and thicken fragile hair so you won't feel like you're pulling clumps out of your head every morning. (P.S., if you're doing that, read this on how to prevent your hair from falling out.) Don't forget to use the corresponding conditioner because if not, did you even really wash your hair?

This is basically a bomb facial for your hair. This treatment prevents hair breakage by strengthening each and every follicle, all the way through each strand. It ensures your hair stays strong enough to not fall out in order for it to grow faster and actually stay long, that way you're not wasting your precious time. Use in between shampoo and conditioner for like, 5 minutes.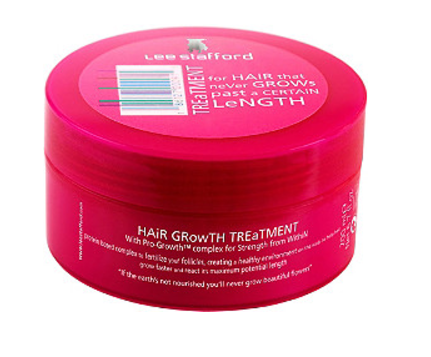 On the rare chance that you didn't know biotin was the holy grail for hair, now you know. Biotin encourages hair strength and growth like nothing else. Needless to say, this oil treatment that's composed of a lot of biotin and collagen hydrates, protects, and nourishes your hair for extra long, voluptuous, healthy locks. It def doesn't make your hair look greasy, and the fact that it smells like a tropical rainforest is an added bonus.

I know people say perfection isn't real, but they obviously haven't met me used coconut oil. Coconut oil works for just about anything you can imagine—from makeup remover to acne-free skin (bless) to insanely healthy hair. This multi-purpose detangler can also be used as a leave-in conditioner that softens and strengthens your hair. After regular conditioner or in place of it, leave this in for just a few minutes before rinsing out and voilà. No more ripping your hair out after brushing it.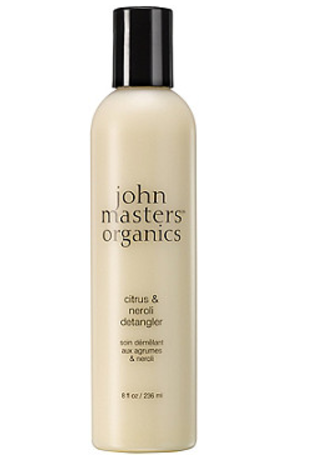 As an apology to your very likely heat-damaged hair, apply this finishing treatment to the very ends of your hair after styling—wet or dry, whatever floats your boat, it doesn't matter. Not only does it allow your hair to grow a million times faster and give it a gorge shine, but it also helps with oil control and eliminates frizz all at the same time. Ugh, there is a god.