Spring Forward: Weekend Horoscopes March 6-8
Spring forward, kids. We're all super excited to lose an hour of sleep and life this weekend, so get ready to embrace the shortest weekend ever. Whether the planets want you to focus on your relationship (see: trying not to complain about his inability to empty the dishwasher), enjoy the outdoors (ugh), or re-examine your career (someone pay me to do nothing), there's no time like the present for jumping on this sh*t.
Pisces

Commit to taking better care of yourself starting this weekend, Pisces. That could mean letting yourself have the pizza once in awhile, going to that f*cking hot spin class, or just making sure you wash your hair every three days. On Sunday, the moon is highlighting all things romance, so if you're wifed up, head out for drinks and something sweet, like a brownie sundae at Applebee's. If you're single, set aside an hour for swiping through Ship with a glass of wine in hand.
Aries

Time to get creative, Aries. Take one of those wine and painting classes with your girlfriends, or just break into that ceramics class at the art center up the block. Even if your artistic abilities are around the third grade level, just have some f*cking fun. Sunday you may feel pulled between your own creative pursuits and the needs of someone else (like your SO and his inability to meal prep for himself), but it's okay to try and split time between the two.
Taurus

Be a domestic goddess, Taurus. Spend the weekend doing all the nest sh*t that you normally put off, like Windexing the bathroom mirrors and steam cleaning your kitchen floor. Once that's all spick and span, have some friends over for a fancy dinner party. Or, like, just order pizza and point out to the delivery guy that you cleaned and require validation.
Gemini

It's a great time to learn some sh*t, Gemini. Sign up for an online course in anthropology, or, if that's a total waste of time, try to pick up those Duolingo French lessons again, mon petit cochon. It's also a great time to get creative with your side hustles, so don't be afraid to pick back up your Tumblr. I'm sure everyone is stoked to read it again.
Cancer

Look at your finances, Cancer. Maybe avoid checking your 401(k) or stock options, since the Coronavirus has that sh*t on a steady decline. Instead, review your savings and credit cards and make sure you're saving and not putting yourself in a debt hole. If you're being responsible, feel free to book a spa appointment for Sunday. You earned it, champ.
Leo

Time to soak up your own awesomeness, Leo. Whether it means getting together with your most positive, complimentary friends, communing with nature, or calling your mom and asking her to remind you how great she thinks you are, this weekend is all about recognizing that you're, like, really swell. Spend Saturday celebrating with sweatpants and Taco Bell. Sunday is for online shopping and hitting "buy" on that totally frivolous purchase you've been putting off.
Virgo

Do nothing, Virgo. Seriously, some weekends are best for staying in, ordering Postmates, perusing celebrity Instas, and not putting on makeup. This is one of those times. After all that r&r on Saturday, it's totally fine to head out with your SO on Sunday for a much-needed date night. If you're single, call a sibling and catch up or take your mom out to dinner. She loves to hang out with you.
Libra

Friday and Saturday will be all about socializing, Libra, and you def need it after the week you've had. Grab drinks and catch up on gossip with your besties at a new spot in town. You may run into someone interesting, too. Come Sunday, the moon in Virgo will be pushing you to leave everyone on read while you re-calibrate and prepare for the week ahead.
Scorpio

It's a good time to think about your work-life balance, or lack thereof, Scorpio. Do some sittin' and thinkin' about how happy your 9 to 5 actually makes you when you come home on Friday. If all signs point to "not f*cking happy", spend Saturday finessing your resume and sending it around to some new options. On Sunday, you'll want to socialize, so meet up with friends and talk through the whole job and career debacle. You may be surprised what they have to say.
Sagittarius

Get out of your comfort zone this weekend, Sagittarius. You don't have to sign up for skydiving or agree to an orgy with your SO; it can be as simple as forcing yourself to go to that abstract art gallery with your bestie who's into that sh*t. On Sunday, check your work email early or start on that project you know your boss is going to ask about. Having a leg up will actually help you out this week.
Capricorn

It's all about connecting on a sexy level this weekend, Capricorn. If you have a partner, spend Friday night getting to know them on a truly intimate level. You don't have to break out any whips or butt plugs, unless you're into that—just try to communicate without giggling when it comes to their wants. If you aren't paired up, don't be afraid to put yourself out there. Go on that date or say hi to that weirdo across the bar. It may end up better than you think.
Aquarius

Time for a weekend getaway with your partner or a best friend, Aquarius. Self-care is awesome, but this is a great weekend to put someone else first and try to enjoy the things they enjoy. So, if that means watching college baseball or hiking or pretending to understand the stock market, f*cking suck it up this weekend. Sunday provides a great opportunity to grow your relationship and take it to the next level, so try not to be a d*ck.
Images: Giphy (12)
Winter Sucks But Your Week Won't: Weekly Horoscopes, January 28-February 1
Winter is in full swing, my friends. The temperatures are sub-zero, the sun is a distant memory, and the serotonin is non-existent. And it's only January. But fear not! The weather may be miserable, but you don't have to be. Check out your betchy weekly horoscope below to see what's in store.
Aries
You work hard for what you want, Aries, and you deserve to reap the benefits every once in a while. This week, take a chance to stop and not only recognize where your nonstop grind has gotten you so far, but also revel in it a little bit. All work and no play makes you a terrible person to be around, so try playing a little, yeah? After you blow off some of that steam that's constantly building up inside you, you'll find that you're able to better focus on the projects that matter. Which means more success. Which means more living it up. See where I'm going here? You're on a vicious cycle trending toward success, just make sure you don't burn out before you get there.
Taurus
It's your time to shine, Taurus. This week presents the perfect opportunity for you to step up into that spotlight you've been craving for some time now. Be it work, relationships, or even just a personal passion project, you're primed to make your move. So what could possibly go wrong? Oh nothing, only your tendency to overthink things to the point of destruction. Over the next couple days, try ignoring the voice in your head and following your gut instead. It'll be tricky at first, but you'll find yourself making bolder decisions than usual, and this is the best time to be doing it.

Gemini
Change is on the horizon, Gemini. Well, the distant horizon, but still, it's coming. You've got big things on your mind this week, and it's about time you start making decisions and taking steps in the eventual direction you'd like to end up in. Is change scary? Hell yeah. If it wasn't, we probably wouldn't look to horoscopes to tell us what to do with ourselves. But the fun is in the fear, at least according to fortune cookie from my takeout last night. Try leaning into those nerve-racking notions and imagining what would happen if you actually followed through on them. Is there a bit of thrill underlying all that dread? If so, you've probably found your answer.
Cancer
This week is all about focusing on your relationships, Cancer. Not that they're in trouble by any means—but they need tending to if you want them to continue to grow. Over the next few days, take stock of the people in your life and how they make you feel on a regular basis. Is it good? Great, keep them around. Is it bad? Maybe examine why that is and see what you can do to fix it. Are you indifferent? Trim the fat. There is no room in your life for people who bring nothing to the table. There may be some tough decisions coming your way, but they're one that will benefit you in the long run. Buckle up, stock up on the calming agent of your choice, and get moving.

Leo
This is a week for communication, Leo. If there's anything you need to get off your chest, or a conversation you've been meaning to have but just haven't been able to tackle, now would be a good time to start working on it. As much as you love being the center of attention, these conversations might veer into territory that makes you uncomfortable. But that's okay! It's good to engage your vulnerable side every once in a while, at the very least to remind yourself that you still have one. Go into the week open-minded yet resolute on what you need to accomplish, and let the rest fall into place.
Virgo
You've got some soul-searching coming your way, Virgo. I know—your favorite thing. It's been a rocky few weeks and they've left you feeling a little detached from the regular hustle of your day-to-day life. But before you set about righting things, ask yourself this: is the detached thing working for you? It's possible that you just needed a bit of a shake up to put things in perspective, and maybe you're finding that you're not as excited to get back into the way things were as you expected. Maybe floating without purpose is exactly what you need right now, until you find something important enough to bring you back down to the surface. Take your time figuring it out, because once you make a move it's likely to stick. Until then, float on my friend.
Libra
Let's talk about love, Libra. It's been on your mind lately and not just because Valentine's Day is right around the corner. You don't care about that kind of thing anyway. But you do care about people, and your relationships with them. This is the perfect week for diving into that and pursuing what you want. Looking for love? Get out there, kid. Have love, but feel like it's getting stale? Inject some life back into it. Finding yourself getting bored with your current situation? Cut ties and move on. Whatever it takes to get your love life on the course you want it to be on, make those moves this week. Having someone by your side might be just the thing you need to navigate the rest of this miserable winter.
Scorpio
This is a week for diving into your creative pursuits, Scorpio. Don't have any? Well, it's the perfect time to get some then. Not to go full Bob Ross on you, but it doesn't matter if you're any good. What matters is that hopefully picking up a hobby will help you to calm down for once in your life. Stress isn't cute, but you know what is? Needlepointing inappropriate lyrics and then framing them for your friends. Focusing on something that isn't work or school will give you some much needed time to just sit back and reflect. And if that doesn't work, at least you have some fun gifts to give people now.

Sagittarius
This week will leave you feeling impulsive, Sagittarius. Our recommendation, first and foremost, is to ignore that instinct. If we're being honest, spur-of-the-moment decisions haven't really ever been your thing. This is no different. Instead, use that impulsive nature to identify the things in your life that you'd like to change. Write them down, think on them, and see if you're still feeling the same way two weeks from now. If you are, maybe it wasn't a rash choice made in the name of astrology, but something that you actually want to pursue but are too scared to consider. Either way, lay low this week in favor of big moves in the future. And please, for the love of God, don't get bangs.
Capricorn
Listen, Capricorn. We get it. You just came off an exhausting birthday season, which was preceded by an even more exhausting holiday period, and you are bone tired. It's understandable, and no one would bat an eye if you decided to burrow into your bed for the next week or so. In fact, that sounds like a good idea. Take some time for yourself, your bed, and an ample amount of Netflix. You've earned it. Only venture out for the important things like food or more food. Don't let people try to guilt you into showing up to things. To be safe, might want to just put your phone on Do Not Disturb mode and settle back for a nice three day nap. See you on the other side.

Aquarius
There's a lot brewing in that overwrought mind of yours right now, Aquarius and if you're not careful, it could negatively impact those around you. Loathe to believe it, it's time to address your feelings. I know, it's going to be rough. However, the other option is to let it slowly fester away until you explode and take out the people you actually care about that. You don't want to do that, especially right before your birthday party. This week, try taking a step back and making time for yourself, time dedicated to working through your shit. Build a safe space, whatever that may be, and stay there until you're balanced enough to come out and safely interact with the public.
Pisces
Listen to me carefully Pisces: you can't do it alone. Despite what you have yourself believing, you are not a one woman army. In fact, you have a pretty substantial army full of people who would be willing to step in, if only you'd let them. The word of the week is delegation – learn it, love it, use it. The more you share your workload, the more you'll be able to focus on the things that matter, and likely the less insane you'll be. It's truly a win-win-win here. But first, you must learn to let go and have faith that everyone else won't royally f*ck it up.
Images: Giphy (4)
It's Not The Planets' Fault You're Such A Bitch: Weekly Horoscopes May 7-11
Mercury is totally out of its retrograde shadow now. Like, yes, I'm aware Mercury in retrograde ended weeks ago, but it takes some time to totally escape its shadow. So that explains any crappy situation you've had to deal with recently. You can also continue to use Mercury as an excuse as to why you've been such a crank lately. Starting today, though, you just have to accept it's your personality and not the planets making you the worst. Sorry. Behold your weekly horoscopes May 7 through 11.
Aries
Something work related is going off the rails this week, and you can't really do anything to stop it. Whatever put it in motion happened a long-ass time ago. Your ambition is strong, though, and Venus is in the driver's seat. That means you'll have the sweet talking and take-charge ability to handle whatever mess comes your way.
Taurus
Your still in tip-top form with the Sun in your sign. Venus as your ruler is squaring off with Neptune, though. This makes you want more and more and more. Like, woah, Veruca Salt. Try being satisfied with what you have right now. Don't dump your boyfriend or quit your job thinking the greener grass is out there. You'll just end up poor, going through Hinge matches and wondering what went wrong.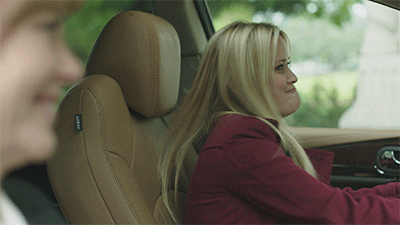 Gemini
That double-edged sword of being a Gemini is back for you this week. The Sun hiding in your chart wants you to withdraw from the craziness of the world. At the same time, Mercury and Venus want you to get out and show off your most charming qualities. Tell your friends not to be surprised if you say no to drinks after work and then show up anyway and then leave early and then meet up with them again later. You literally just can't help it, you're so rahndom!
Cancer
You're so over the people in power in your life right now. Whether it's the president, your boss or your least favorite professor, Mercury squaring off with Pluto makes you want to rage on those who control things around you. Instead of writing a really annoying Facebook post that will just make you look like more of a psycho, try chilling out with yoga or vodka. You know, whatever keeps you in touch with your feelings while keeping you sane.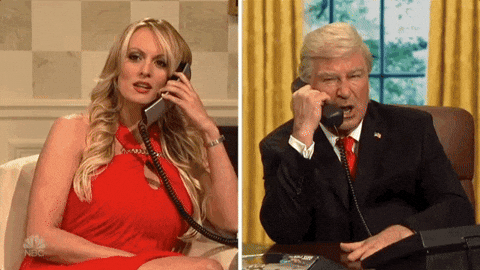 Leo
You're highly visible with the Sun at the very top of your chart like a fucking spotlight or some shit. So much attention on you will draw more people to your circle. Be careful about who's a ride or die and who just wants to benefit from your glow. Like, does Sarah really want to hang out with you all the time because you're friends or is she hoping a tag in one of your Instas will boost her follower count? Trust no bitch, betch.
Virgo
Go with your instincts 100 percent this week. You need to be the Olivia Pope of trusting your gut, because someone out there is trying to deceive you by lying straight to your face. The audacity. Venus in your career zone squaring off with Neptune means the deception probably isn't just about a friend thing or something petty, but something with bigger impacts in your life. Bottom line, if someone seems shady this week, she probably is.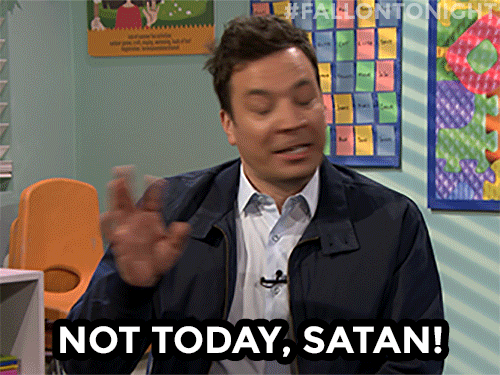 Libra
You're being super delusional when it comes to your love life right now. Venus squaring off with Neptune is fucking with your romance zone. It's like you're looking through rose colored glasses, but they just make a fuckboy look like Prince Charming. Don't trust yourself for clarity. Lean on your closest friends to guide you through the fog.
Scorpio
Don't be surprised if you feel more vulnerable than usual. Neptune illuminates a part of your life that needs healing. Since you're a Scorpio and feeling vulnerable makes you feel weak, your emotional walls will go up faster than Leo DiCaprio's dick at the sight of a 19-year-old model. Go ahead and hide out until the feeling passes. Then act like nothing has been going on when your friends ask where you've been. Classic Scorpio.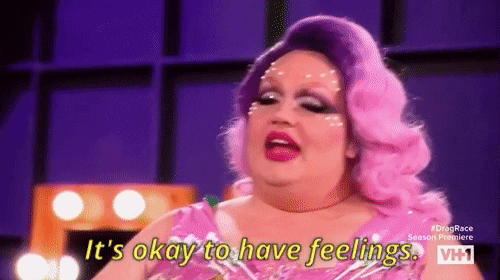 Sagittarius
You're having a difficult time matching your expectations to reality. When it comes to a relationship you're in or a first date you're about to go on, it's important you keep the wedding Pinterest board inactive this week. If you keep your expectations low, your feelings are less likely to be crushed when whoever he is shows up on a moped and takes you to pizza instead of whatever wild romantic excursion you planned in your head.
Capricorn
The Sun is in your house of expression so it's all #creativevibes all week long. Whatever it is you do—calligraphy, photography, watercolor, layering VSCO filters—will be your refuge from the rest of the world. Even if you think you lack a creative side due to your analytical Capricorn nature, you can still change your daily routine enough to make things interesting. Rake your desk zen garden in a new way or something and you'll be happier this week. IDFK.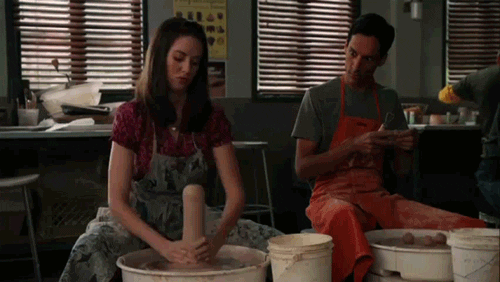 Aquarius
This week is all about visualizing what you want for the future. Venus' relationship to Neptune will help you put the plan into action when it comes to really living and achieving your dreams. Even if your dream is to sit on a yacht all summer off the coast of Greece, the planets will align this week to motivate you to go to they gym while Venus makes you charming enough to con some old rich dude into taking a chance on your basic ass. Visualize it and you can do it this week, Aquarius.
Pisces
The Sun aspecting your ruler Neptune gives you the confidence to be comfortable in your skin this week. As a Pisces, you're prone to second-guessing yourself, even when it comes to things you kick ass at. Be careful that Mars doesn't make you too competitive, though, You might be kicking ass, but no one will appreciate your effort if your attitude about winning sucks. Be cool about how cool you're being, k?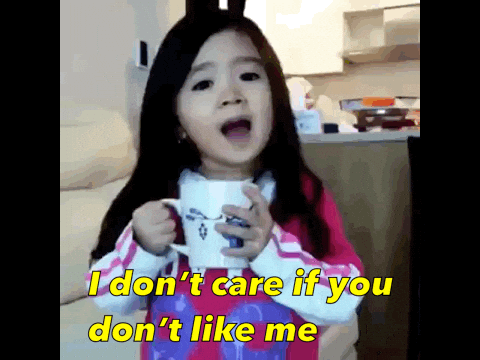 Images: Giphy (6)
It's The Calm Before Cinco De Mayo: Your Weekly Horoscope April 30-May 4
The full moon Sunday really fucked stuff up last week. Luckily, the dust will now settle. Like, hopefully you didn't burn too many bridges or text your ex you still love him in a moment of weakness. Here's to turning a new leaf in the week ahead, with, hopefully, less of that full moon in Scorpio energy wrecking our shit. Here's your weekly horoscope April 30, and don't you fucking dare post that Justin Timberlake meme tomorrow.
Aries
It's a great week to go after that thing you've had your eye on. A grounding influence from Saturn will help you seal the deal. Whether it's putting an application in for your dream apartment, or finally asking your favorite bartender to meet you for a drink on his night off, the planets will bless you for efforts outside of your comfort zone.
Taurus
Your Taurus-sized ego will clash with the right thing to do this week. You don't usually think of yourself as prideful, at least, not in the same way Leos are prideful, but Taurus betches have some vanity and conceit too. Bite the bullet this week and take the L on something. Trust me, giving in a little right now will save your ass down the road.

Gemini
You're quickly approaching a major deadline. Saturn in your house of shared resources signals that you might not be as independent as you thought you were. Just ask for some fucking help. Damn, girl. Don't be so stubborn. If you just need a session to vent about what you're going through, seek the advice of a betch who has been in your shoes before and came out better for it on the other side.
Cancer
Saturn wants you to stop fucking around with your love life. Sunday's full moon in Scorpio could have reignited an old flame or fanned a new one. Things can get hotter and more serious at the same time. You know that, right? Adding an element of commitment won't make you lose the passion, so if you're afraid to DTR because the sex is so good, just, like, don't be.

Leo
Usually, you're so confident about your abilities, but you might be feeling some after-effects from Sunday's full moon that kill your vibe. It's easy to not trust yourself when a new opportunity or challenge presents itself this week. But, like, name one time when something you really wanted to succeed in didn't work out for you. Yeah, that's what I thought.
Virgo
This is not the week for you to experiment with your style, take a different route to work, or get bangs. OK, TBH, it's probably never the right time for you to get bangs. Anyway, the Sun clashes with your house of exploration this week. Even though you might be craving a change or a switch-up, take this advice and wait until next week to rock the boat.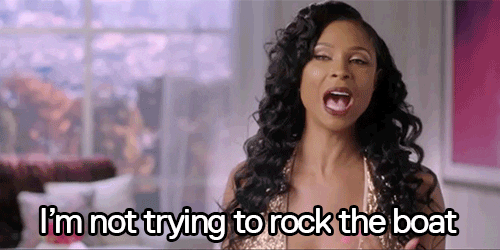 Libra
As a Libra, you're the most balanced of the signs. This week, though, things might feel a little bit off for you, especially when it comes to relationships with others. Be prepared for some #awkward moments when you say the wrong thing or send an email to the wrong person. Things things won't end up being that big of a deal, but it will be super uncomfortable for you to correct. Wear cute shoes so that's what people notice when you're removing your foot from your mouth.
Scorpio
You'll suffer from a false sense of confidence this week. You'll feel on top of your shit with support from authoritative Saturn. Your opinions, no matter how right they are, might be hard for others to swallow—especially when it comes to your boyfriend and coworkers. Share appetizers and not opinions when you're at happy hour with the coworkers this week. Brb, I'm putting "share appetizers, not opinions" on a T-shirt and selling it.

Sagittarius
Double-check your work this week. Everything you're doing will probably go smoothly, but someone else's mistake could fuck with your shit. The Sun makes your productive, but there's a good chance something you had no control over is out to get you. It might not be intentional, but no one has never been led astray by following the wise words of "trust no bitch".
Capricorn
Your emotions will battle it out this week as something that you'd usually find fun seems super overwhelming. It's totally okay if a night out with friends in the middle of the week seems more like a chore than a reward. In the words of that horrible Chainsmokers song: Who goes out on Mondays? Rain check on plans until there's a time they seem less terrible and stressful. If that time never comes, it's also not your fault.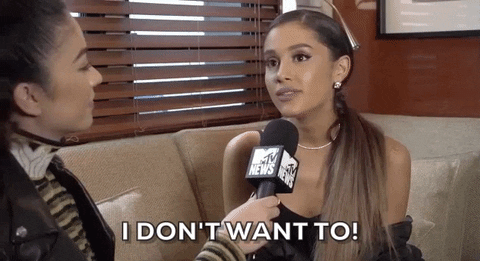 Aquarius
While many of the other signs are encouraged to take a step back this week, this is not the time for you to bitch out on anything. The full moon on Sunday will continue to highlight your career and give you greater visibility into the week. You'll need to put on your big girl panties—yeah, ok, we can all agree panties is a gross word—and do some work. Find a way to shine, even if that also involves buying a new highlighter.
Pisces
Don't agree to do things now that will only annoy you in the future. Sure, you might feel pressured this week to sign up for a charity 5K. Just don't. The planets make you agreeable, even if what you're agreeing to is against your best interests. Come up with really good excuses instead like that you have to watch a friend's goldfish or you're going to be sick that week.

Images: Giphy (6); Unsplash (1)
If All Else Fails, Blame A Scorpio: Weekly Horoscopes April 23-27
Things look great for all signs at the beginning of the week, but things take a turn as we head toward the weekend. A full moon in Scorpio on Sunday really fucks with your shit Thursday and Friday. I mean, if you've ever met a Scorpio, it totally makes sense.
Aries
Your ruler Mars in your career zone lining up with Jupiter is giving you a major confidence boost when it comes to your work. You're on track to achieving a professional goal. Just like, don't get too confident and wear a crop top to the office when you have a meeting with your boss. It's sort of hard for people to take you super seriously when they can see your belly button. You know that, right?

Taurus
You might be a little over-confident this week. Like, yeah, the Sun is in your sign and that brings blessings blah blah blah. BUT the full moon this weekend is directly opposite your sign, and that can make shit totally crazy. It might not be the best week to jump out of a plane or ask the office hottie for drinks or get bangs. Like, enjoy yourself, but don't say I didn't warn you.
Gemini
Things go so well for you at the beginning of the week, a disagreement with a friend might take you by surprise closer to the weekend. Don't jump to a million conclusions and shut down your friendship. Maybe Jen didn't mean to exclude you from the "Bre's Bachelorette Weekend" Facebook group. A simple oversight could be to blame. Things calm down and get corrected after the full moon on Sunday.

Cancer
As a sensitive water sign, you're usually pretty content to keep your feelings to yourself. This week, you'll feel the urge to just fucking rip into anyone who has ever wronged you. Cheryl from the office who took your coffee cup one time (maybe by accident, maybe not) should really watch her back. You're not playing games anymore.
Leo
It is your mission to get shit done this week. It's not that you have a long to-do list, particularly, you're just not waiting around for other people to get on board. The train is leaving the station, Leo. Don't work yourself too hard, though. With the full moon this weekend, you risk burning yourself out by Friday. I mean, save some energy for weekend booze and brunches.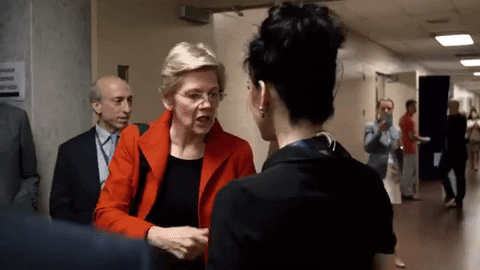 Virgo
The beginning of the week holds a lot of passion for you. Whether it's the bedroom or the boardroom, whomever is joining you should be prepared to be impressed. That zest for, well, basically everything can sort of vanish by the end of the week as we get closer to Sunday's full moon. When you kick so much ass Monday and Tuesday, it's sort of expected that you'll be sleepy by Friday. Sorry not sorry.
Libra
As a sign of harmony, when you choose to be assertive, it can take people by surprise. Mars is traveling though your home sector at the beginning of the week, triggering you to voice your opinion on a family matter. Whether it's telling your sorority sisters what themes you'd like to see for parties next year or telling mom and dad where they should pay for you to vacation, it's all about letting your opinion be heard this week.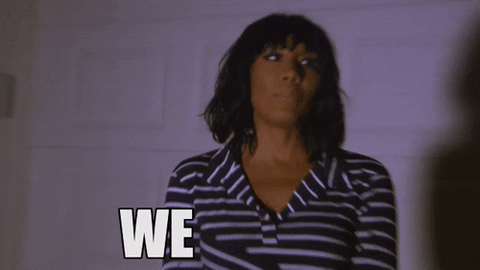 Scorpio
It's time to step back and look at the bigger picture this week. A link between Mars and Jupiter pushes you to focus on where you're headed. Is your boyfriend "the one" or just the one who pays for shit right now? Do you have your dream job, or is it just paying the bills? Wait to make drastic changes until next week. The Full Moon in your sign Sunday can really fuck with your head.
Sagittarius
Mars in your financial zone connected to lucky Jupiter increases your cash flow this week. It's a great time to put that furniture you were just going to donate up for sale on Craigslist or Facebook Marketplace. You know, whichever of those is less likely to get you murdered trying to hock your stuff to strangers. Your trash is someone else's treasure.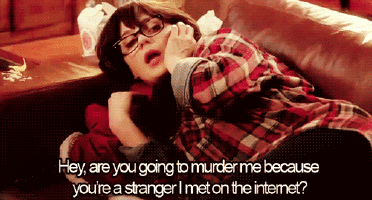 Capricorn
Mars in your sign linked with Jupiter has you feeling optimistic about your future to start the week. Jupiter also boosts confidence in your talents. We caution against getting cocky, though. Having an abnormally high amount of likes on one Instagram photo is not a sign you should quit your job and try your hand at influencing. Delusional is not a good look for you.
Aquarius
Pluto in retrograde thorough the end of September leads you to a lot of self-reflection this week. Sure, you might remember that one time in middle school something super embarrassing happened and now it's all you can think about. Guess what, sweetheart? Everyone has those stories and no one else really fucking cares about the trauma surrounding the time you got your period on the bus. Try to move past your weird past this week.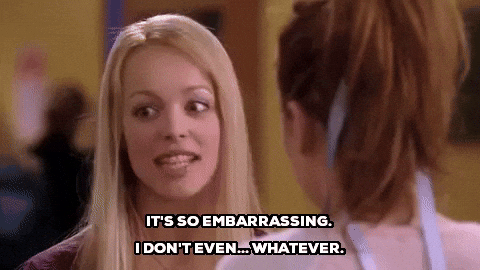 Pisces
As a water sign, you can be pretty fluid when it comes to fitting in with others. Pluto in retrograde through your social sector invites you to take a deeper look at the influence your friends have on your life. Since you've recently become acquainted with some pretty important and powerful people, it's best you take this week to evaluate the role these people play for you. Do you actually like them or are you just using them for invites to things? If so, that's kind of a shitty thing to do. Sorry, but it's true.
Images: Giphy (6)
Mercury Is Finally Out Of Retrograde: Here Are Your Weekly Horoscopes For April 16 -20
Thank the Lord, Oprah, and Beyonce that Mercury is not in retrograde anymore. By Wednesday, the Sun lines up with Uranus and shenanigans will ensue. Not like, retrograde-level shit, but a minor inconvenience you'll definitely whine about for two days. Hey, look on the bright side. No one is threatening to release a tape featuring you and two Russian hookers, right? See, things could be worse.
Aries
Now that Mercury is out of retrograde, you can slowly repair all the relationships you fucked up with a lack of communication. That is, unless a weekend of partying at Coachella or elsewhere has you realizing that you don't need anyone in your life that isn't a ride or die. If that's the case, your horoscope April 16 says just carry on and apologize to no one.
Taurus
Your greatest insight will come to you through your dreams and daydreams this week. Pay attention to where your mind is wandering for your horoscope April 16. If you have a dream about your boyfriend cheating on you, I'm not saying he's for sure cheating, but I feel like that's some probable cause evidence. Definitely go through his phone like you're Robert Mueller combing through 
Michael Cohen's emails
.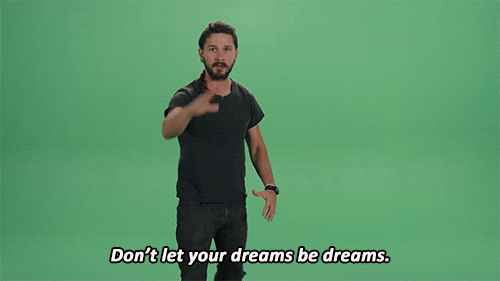 Gemini
A new moon in Aries could send shock waves through your social circle to start the week. Geminis can usually play both sides with their chameleon-like nature, but this will be a situation where it's muy importante that you pick a side. Sure, you're going to try to stay neutral by claiming you "hate drama," but you're totally the first one to light up the group chat when you hear new gossip about the opposing side.
Cancer
It's been weird with your work situation lately. You can totally blame that on Mercury in retrograde. Now that that shit is over, your horoscope April 16 has decided that things will start going back to normal. Be forewarned: with all the free time your boss has now that they aren't putting out a million figurative (and maybe some literal) fires, they'll be more likely to realize you haven't done, like, any work for the past month. Like,what? Is that bad?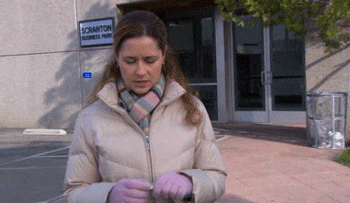 Leo
Venus at the top of your chart blesses your dealings with others. Plus, some sudden opportunities to travel could pop up randomly by the middle of the week. So, like, if your boyfriend surprises you with a weekend trip to Palm Springs or Vegas or Miami or whatever, I guess you could go. Thank god you ordered all those swimsuits in the middle of winter, right?
Virgo
Betch, your taxes are due by Tuesday. Make sure your dad or your accountant or your boss-bitch self is on top of that because money mix-ups are likely this week. Sure, Mercury isn't in retrograde anymore, but that won't protect you if you happen to be a total dumbass when it comes to your funds. I'm sorry, but your horoscope April 16 wants you to know that's just the way it is.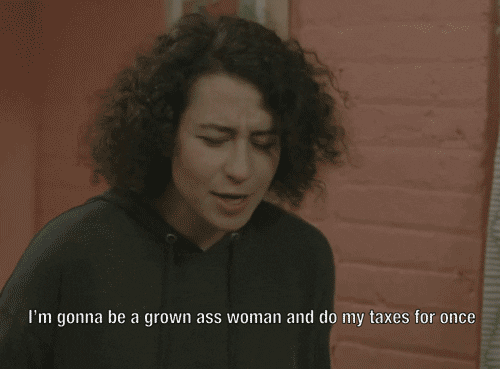 Libra
This week ushers in a changing of the tides. While the week starts smoothly on Monday, by Wednesday, that could change. Tread lightly when bringing up grievances with a roommate or partner. Remember, not everyone is as balanced as you, Libra, so weird or unexpected reactions from others are likely.
Scorpio
Venus in your sign makes you more diplomatic. Mercury is out of retrograde, but little problems with others could still pop up— like fucking Jeremy in accounting "borrowing" your K-cups at the office like everyday. Use your diplomacy to tell that asshole that he needs to buy his own goddamned coffee (in the nicest way possible, of course).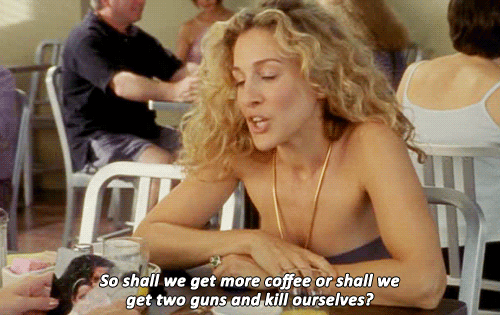 Sagittarius
Mercury in retrograde may have rekindled communication with an ex. Now that Mercury, the planet of communication, has moved the fuck on, so should you. As a Sagittarius, you usually set high standards for yourself. Remember those high standards when that person slides a "lookin good" into your DM's on Instagram.
Capricorn
This week your energy shifts from doing what's necessary to doing what's fun. No more drudging through the week day by day. Weather be damned: it's time to make your return to the social scene in preparation of better weather. Even if it's not patio season yet, you can always start eyeing the best rooftop and patio happy hour locations. Your friends will thank you when you bless them with the knowledge of a new spot.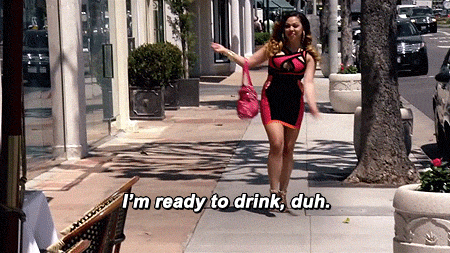 Aquarius
The promise of better weather has you in total spring cleaning mode. Okay, maybe not, like, literal cleaning, but you want to be out with the old and in with the new for a fresh start. Oh, you don't actually want to get rid of anything? Sooooo, what you're really getting at here is that you want to go shopping for new spring clothes, shoes, and decor. Great. Glad we figured that out.
Pisces
Mercury is out of retrograde; that's great news. What's not-so-great news is that your finances will still be fucked up. Watch for overdrafts and other shitty mix-ups during the middle of the week. Stay calm and work on practical solutions this week; beware any money issues for your horoscope April 16. You'll need things to be in order for a big purchase and spending on fun shit in the month ahead.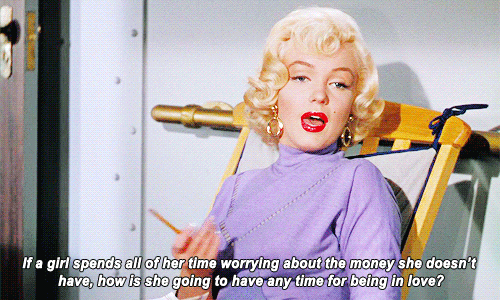 Here Are Your Weekly Horoscopes For December 18-24
Welcome to the holidays, Betches. This week brings lots of cheer, family time, high-calorie foods, and (most importantly) alcohol.
Aries
'Tis the season to spend all your money on gifts to prove to your loved ones that you care about them, Aries. It can be tempting to literally bankrupt yourself in the name of Christmas, but remember that your family is obligated to like you, even if all you can afford to get them this year is a mug with your face on it. After all, they're the ones who would have to chip in on your rent after you maxed out all your cards on gifts.
Taurus
There are a lot of great things about going home for the holidays, but running into people you hate from high school is not one of them. It is, however, inevitable. The harder you try to avoid that one girl you were best frenemies with senior year of high school, the more likely you are to see her with her new fiancé while you're attempting to hungover order iced coffee in your neighborhood Starbucks. In this particular situation, the only defense is a good offense. Go out of your way to look picture perfect the entire time you're home. When you do see these people who should have had the decency to drop off the face of the Earth after 2010, make it seem like the most exciting thing to happen to you all year. Then, as soon as humanly possible, get your ass on a plane and get out of there.

Gemini
It's been a wild year, Gemini and, against all odds, you've been incredibly good. Like, anyone else in your circumstance probably would have gone full Girl, Interrupted at any given time over the past 12 months, but you really held your shit together. Which means, inevitably, that you're overdue to go home and get embarrassingly blacked out at your hometown bar, surrounded by people that you haven't spoken to since the exact same thing happened last Christmas. It's okay, you've earned this. Drink those Long Islands with pride and hold your head high as you walk off the dance floor after making out with the guy that you were in love with from sophomore year history class. 'Tis the season, right?
Cancer
Some recent and significant changes have you feeling a bit jumpy this week, Cancer. Generally, we'd say change is the worst and that you should immediately revert to whatever lifestyle you'd been living previously, but it looks like whatever you're doing right now might be considered "progress." In light of that, keep fucking doing it. Sometimes being scared out of your mind means you're doing the right thing. Definitely not always, that'd be a really bad marker for your decisions, but in this case it's working. Keep moving forward and see if you can learn to love the new things in your life. If not, you can always dump them after the holidays.

Leo
It can be really tempting to hit up exes when you're home for the holidays, but this is the year that you resist, Leo. Why? Because you're a grown-ass independent woman who has taken the last 11 months to mature. Also, because your exes are gross and you never really feel all that great after you hit them up. This year, opt to hang out with old friends, catch up with relatives, start working on your memoir—literally anything but sending a "wyd?" to your high school boyfriend. Trust us.
Virgo
You have one focus going into this week, Virgo, and that is family. The past couple weeks have been a bit tumultuous, and the idea of being home and pampered is exactly what you need to recover. Is there anything truly more healing than lounging on your parents' couch while your mom cooks for you? No, I really don't think so. Leave the horrifying antics of your day-to-day life on the sidelines and fully revel in the fact that you can be a kid again, even if it's only for a few days.

Libra
Thank god for the holidays, because there's nothing you need more than a break right now, Libra. Between work and the seemingly limitless supply of drama your friend group creates, you need about three days' worth of sleep before you're back to your old self. Some advice: this holiday season, get yourself the greatest gift of all and just turn off your phone. A few days without any distractions or social media clutter will do wonders for your mental health.
Scorpio
It's like, could there BE anything more stressful than the holiday season? Well, yeah, probably every other part of 2017, but that's beside the point. What we're getting at here, Scorpio, is that you need to calm the fuck down. Yes, the holidays are hectic and forced time with your family can seem bleak, but we promise nothing is going to be as bad as you're making it out to be in your head. Hot take: You do in fact like your family. You like not working. You like getting gifts. All of these things mean that you may actually find yourself enjoying the week ahead. Drink some of your parents' wine and try to breathe.

Sagittarius
This will be a week of reunions, but—wait for it—they actually might not suck. You'll be pleasantly surprised by the people you reconnect with while you're home for the holidays, and we're not talking about that one guy that you blackout hooked up with last year after a night out with high school friends. Old friends, old flames—anything is possible. Be sure to always be looking on point when you leave the house; you never know who you're going to need to impress.
Capricorn
Someone is definitely lacking in holiday spirit this year, Capricorn. I mean, it's easy to understand, considering 2017 has been a wasteland of suffering and malcontent, but like… could you try and lighten up a bit? For the next week, just forget that Trump is president and that North Korea is trying to bomb us or that the internet might cease to exist as we know it. Just focus on family, friends, and the multitude of drinking opportunities that the holiday presents. The only way to get through this ordeal that we call America is with a smile on your face and a glass of something alcoholic in your hand. God speed.

Aquarius
You're likely feeling some anxiety about going home this week considering that you're the absolute worst at doing basic things like calling your family members back or purchasing gifts in a timely manner. It's okay, Aquarius, we've all been there. Your family will be excited to see you no matter what, probably even more so considering you're the prodigal child who hasn't responded to a text in two months. Make it up to everyone by being super present and the life of the party all week. So, you know, your usual self.
Pisces
After the last few months, you've earned a blissful holiday season, Pisces. You've been through the ringer and back and somehow still managed to keep a smile on your face and an impeccably decorated tree in your apartment. For that, we salute you. In light of that, this is a week for treating yourself. Let no cookie go untouched, no sale go ignored. You have earned a couple days of zero impulse control, and there's no better time to take advantage then when you're home and your mom can enable you. Moderation is for January, right?

Here Are Your Weekly Horoscopes For October 30th-November 5th
Is it cold in here or is it just your heart? Saturn enters its own sign this week and Saturn is totes like, THE winter sign. It might be a great week to stock up on fuckboys mood lighting and fuzzy blankets. I mean, also, we are entering cuffing season, so don't be shocked if your thirst is at an all time high this week. Oh, also, it's a full moon at the end of the week so be prepared for that to fuck up some shit.
Aries
This is the week where you need to confront shared expenses. Ew. It's the first of the month so maybe this just means reminding your roommates to pay rent, or, maybe this is serving as your reminder to pull your own damn weight and pay rent yourself. The full moon at the end of the week falls in your money house while Mars is opposite your sign. Mars can promote arguments, so go with the flow and pay up where you owe money. If you need to ask someone else to quit being fucking cheap and pay their share, maybe wait until next week so they'll be more likely to be understanding.
Taurus
The full moon at the end of the week is the only full moon to take place in your sign all year! As per usual, the full moon means you might have some bumpy roads ahead when it comes to your relationships. You really need to take a fucking chill pill as the weekend approaches, because the problem actually isn't with other people right now—news flash, the problem is you. You're just a little bit more easily annoyed than usual. That's totally fine. Just veg out with Xans/wine until your annoyance passes.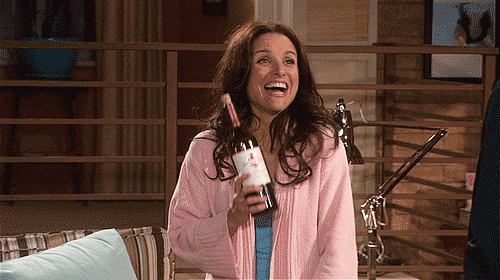 Gemini
In typical Gemini fashion, you've got two different forces at play in your life this week. One is all about that party life. Half of you is sociable, extroverted and ready to keep the Halloweekend party rolling all week. The other influence at play makes you want to work hard and get shit done. This is such the stereotypical "work hard/play hard" week for you. The full moon might create some difficulties with your health, though, so stock up on that Emergen-C for after you indulged your "play hard" side.
Cancer
The things you love most—parties, friends, romance, sex, etc—will cause you the most stress this week. Fuck that shit, right? So, yeah, you'll get to enjoy all the best things about your life, but the full moon at the end of the week also makes sure those things come with strings attached. Don't worry too much about that tension, though; it should totally dissipate by next Sunday/Monday. In fact, since shit won't end up being a big deal to you, try to be somewhat accommodating to the other signs because the full moon is impacting them in bigger ways. Ugh, you are just such a good friend.

Leo
When most signs are fucked up because of the full moon, the lucky Leo betch actually gets a boost from Venus and Mars. The planets promote your ability to communicate effectively. Like, you're normally the "take charge" sign, but, as most other signs will be slacking this week, you'll really have to step up to your leadership role. Seriously, no one is doing this full moon better than you are right now.
Virgo
Shit continues to be fast-paced for you this week. Like, what's new, right? There are parties to attend, errands to run and general fun to be had. You have a strong need to communicate with others and express yourself this week. Of course, the things you want most are the things that get fucked up most by the full moon. Expect some flubs when it comes to your travel plans and communication. Wires get crossed. Shit happens. You'll pull out of it by Sunday.

Libra
The full moon on Friday will make you stress about your finances. Wait, is pay day this week or next week? Shit. You might even have some disputes when it comes to where you make money or how you spend it. Fortunately, most of this shit really clears up and resolves itself by next Sunday. Also, Mars makes your sign feisty this week. Which might be a good thing in the bedroom, but won't serve you well in the boardroom. Keep a lid on the attitude at work.
Scorpio
YAS QUEEN! This is your motherfuckin' time! You are empowered as shit, because the Sun is in your sign along with Mercury and Jupiter. Sort of unfortunately, the full moon at the end of the week is the only one opposite your sign all year. You'll most likely be stressed about something going on in your relationships with significant others and your best friends. This week's stress will be gone by the start of next week, so you can go back to fully enjoying your best time of the year.

Sagittarius
Some signs take a direct hit from the full moon. In your sign, though, the full moon impacts you in more sneaky, sinister ways. WTF? You'll probably have that shitty feeling that you're forgetting something or something just isn't quite right. You might be slightly more forgetful this week, so just like, double-check that you turned off your straightening iron when you leave the house for work. That weird agitation caused by the full moon will disappear by the start of next week. Whew!
Capricorn
You're kind of, like, the social queen of everything this week. Good for you, Capricorn betch. Your audience might be a little younger than you. Yes, you do have so much to teach and share with them about what makes for the best chaser and how to cure a hangover. Since the other signs are going all crazy with the full moon, they'll probably want to vent and bitch to you about other people. Don't get in trouble by playing the middle man or stirring the pot, you little pot-stirrer, you. Try to keep the peace until everyone's mood gets better by Sunday.

Aquarius
The Sun is still pretty fucking high in your chart so people are keeping their eyes on you. Don't worry—it's in a good way. Still, you'll feel pulled between daily demands of work/school and the fun shit you want to do. You might have to turn down an awesome invite this week so you can like, IDK, keep your job or not fail out of college or something. That totally sucks, but you should probs remember that you can't keep everyone happy.
Pisces
The full moon is making you clumsy AF. Maybe just pack an extra shirt with you to work when you inevitably spill your coffee or crack an ink pen all over yourself. Also, you're more likely to be distracted when it comes to transportation, so here's your friendly reminder to put your goddamned phone down when you're driving. Like, do you want to be a PSA? I didn't think so. Be careful when it comes to slips of the tongue, too. You're more likely to mouth off in the week ahead and get in trouble for it. Good news: Things get a lot better for you after Friday and you're in the clear by Sunday!