The Week Of Realizing Things: Weekly Horoscopes July 13-17
If you were looking for an excuse to skip work this week, maybe the planets can help out. It's probably a better mental exercise to throw out your phone, stop looking at the internet, and just sit quietly on your patio until everyone wears a mask, Trump stops tweeting and the Karens of the world crawl back into their Live Laugh Love-adorned homes. If that isn't an option, though, and you still need to pretend to be a functioning member of society, allow the universe to provide some vague clues as to what's in store.
Cancer

Get ready for the emo feels, Cancer. The moon, your ruler, is taking you on a rollercoaster of emotions this week, so get ready to overreact to everything. Pizza didn't reheat correctly? Breakdown. Boss unknowingly unmuted you while you farted on that Zoom call? Instant tears. Mom not answering your call while you're bored? Anxiety attack. Oh, and be careful toward Thursday and Friday, when you're likely to come THIIIIS close to telling your director to shove it.
Leo

The sun is making your work-life mental balance a breeze this week, Leo. Take the opportunity and tackle a work project and home DIY project that's been sitting on your to-do list for like, a while. If work takes the wind out of your sails by Tuesday, though, it's okay to be a little less gung-ho and tackle something easier, like making dinner for yourself instead of ordering out again. Regardless, the planets will def be on your side.
Virgo

It's all about learning this week, Virgo. Your work life may benefit from your need to soak up awesomeness and new skills this week, so make sure you're reminding everyone what a valuable asset you are to the team. It could be as simple as learning how to Photoshop better or as difficult as mastering crystal reporting in Excel. Whatever the case, you'll sail through this week ready to celebrate how great you are by the weekend.
Libra

The moon and Venus are in the perfect place for you to push boundaries this week, Libra, but less in a rock-the-boat way and more in a happy adventure sort of way. Like, it could be a great week to talk up your latest project with your boss and be rewarded because of it (maybe even with money!). It could also be a great opportunity to challenge your partner to try that new, kinda weird thing in bed. Sure, it's a Wednesday night and he might be tired, but I'm pretty sure if you couch it the right way, safely exploring new frontiers shouldn't be a hard sell.
Scorpio

It may be an emotionally tense week, Scorpio. Relationships may feel confusing and murky, so don't feel bad if you and your S.O. are clashing more than usual. Like, should you have a screaming match over dishes in the sink or finding dirty, crusty socks in the couch? No, but the planets make us do weird sh*t sometimes.
Sagittarius

Money is on the horizon this week, Sagittarius, so it's a great time to get your spending under control and your budget in order. Try to focus on the future, and not on things you think you want right now. The end of the week will put the onus on your relationships, so get ready to feel extra connected to your loved ones (even if you can't see them IRL ATM).
Capricorn

You're going to feel a pull to get serious this week, Capricorn. It could be about your future, about a relationship, or about your career. Whatever it is, don't be afraid to speak your mind and ask for what you want. Time that sh*t for the end of the week, though, because the moon is being a non-communicative asshole before then. F*cking planets.
Aquarius

Give in to the romance this week, Aquarius. Normally, the workweek doesn't feel like the ideal time to explore intimacy, but Venus will be all about it Monday through Friday. Take time for some stimulating convos, indulging in sh*t you both enjoy, and lots of sexy time. If you're single, use this week to explore what you're truly looking for in a relationship. Sounds crazy, but actually understanding what you want may save you a lot of time, heartache, and sh*tty dates.
Pisces

It's all about the warm and fuzzies this week, Pisces. FaceTime your mom and recount all of your fav old family stories, or fire up the grill with dad via Zoom so he can yell at you for flipping the burgers one too many times. Connecting with those closest to you will leave you feeling refreshed and renewed as you head into the weekend.
Aries

Rewards may be on the horizon, Aries. Lean in and make the most of it, and by that we mean once your boss says "good job on that PowerPoint/staying awake on that Zoom call/putting on pants for work today," it's time to treat yourself with an after-office-hours margarita and some terrible TV. You earned it.
Taurus

The moon and Uranus are all like, "switch it up, Taurus." And you're all like, "meh." But, if you want this week to be productive, change up your routine a little. Maybe instead of hitting snooze four times before rolling into the ol' home office, get up early two of five days for morning yoga or jogging. Or just try it once and tell everyone about it. Toward the end of the week, your foray into changing things up could actually give your romantic life a boost, too.
Gemini

The COVID times have made it difficult to connect with your loved ones, Gemini, but this week you'll feel more at peace with the current state of sh*t than usual. It could be a call with your mom or a beer with a sibling that helps break up the monotony. Whatever the case, use the emotional boost from your fam to push through and get to the f*cking weekend.
Images: Giphy (12)
To Quarantine, Or Not To Quarantine: Weekend Horoscopes March 13-15
Beware the Ides of March, or whatever. That has something to do with killing Julius Caesar, a character and person my high school English curriculum demanded I be familiar with. The good news is that the weekend of Ides and March and ancient rulers doesn't seem to be too scary for most of us, if the planets are to be believed. Between warmer weather, longer days, and a stock market prime for buying (ugh, ask your dad to explain it to you), you ought to be taking advantage of this almost-Spring season.
Pisces

Travel, but keep it chill, Pisces. With the coronavirus f*cking sh*t up left and right, head out of town via car and use hand sanitizer to enjoy a weekend getaway close to home. Saturday evening is all about staying present and examining how you really feel about your professional career, or lack thereof. Talk it over with your bestie or partner while eating something bad for you.
Aries

Your dry spell may also be over, Aries. Pluto is helping you out in the romance department on Friday night, so if you're single, maybe it'd be hilarious to line up two or three dates in a row. The moon in Sagittarius on Saturday wants you to recover from your wild Friday night by wandering into the part of town you usually avoid (not like, if it's dangerous tho). Explore some sh*t you wouldn't normally be caught dead doing, like an abstract art gallery or restaurant specializing in animal intestines. Yay, exploration.
Taurus

It's a great weekend to show your partner or your close friends how much you care, Taurus. Scorpio is making you focus on connections on Friday and Saturday, so plan a much-needed date night with your SO—whether it's Netflix and chill or an actual outing at that French restaurant you're intimidated by. And even if you have a headache, try to make time for the sexy stuff, too. It'll be worth it.
Gemini

Recognize how badass you are, Gemini. You don't pat yourself on the back enough, and this is the weekend to do it. Head out for some r&r after work on Friday, be it a pedicure or indulging in something you haven't done since college… like eating an entire Pizza Hut pizza or playing flip cup. Saturday is all about relationships, so pay attention to yours and spend time with the people that lift you up and encourage you to eat another taco or take one more shot. They're like, the best.
Cancer

Bring on the waterworks, Cancer. This weekend is going to be more of an emotional rollercoaster than that time you saw Marley & Me on your period. Since the planets are planning on f*cking up your eye makeup all weekend, make a date with your couch and lock yourself inside to finally binge watch Mark Love Is Blind. Once you're through about five episodes, that joke will make sense, sweetie.
Leo

Call your mom, Leo, and spend some time with the fam this weekend. The moon is all about creativity on Saturday, so make that recipe with a lot of wiggle room, invite your parents over, and argue over your cooking. Sunday is for cleanup and relaxation, so maybe after your mom badgers you about it, you can finally vacuum that cobweb off the top of the fridge and fold your laundry, you asshole.
Virgo

You'll be feeling extra perceptive on Friday, Virgo, so it's fine to dole out advice to your friends whether they need it or not. After your pep talks, Saturday is all about being home, cuddling up on the couch, and not doing chores. You'll feel a burst of energy on Sunday to get some sh*t done, but, otherwise, give yourself a break and revel in the weird March weather, fam.
Libra

It's a great weekend to learn wtf your 401k is doing (or, like what it is), so buckle up and learn about Roth IRAs this weekend, Libra. The moon in Sagittarius on Saturday will inspire you to get out of the house, so keep all those financial tidbits in mind when you head into Sephora after a pitcher of mimosas, k? Sunday is for resetting, so it's a great time to tell everyone about the break you're taking from social media, or whatever.
Scorpio

You're feeling 100% like that bitch this weekend, Scorpio, so f*cking own it. Try out that new top you've been afraid reveals too much side boob on Friday night and flirt with strangers (to an extent; don't get crazy). You'll be in a good headspace to examine your home on Saturday, so go through and start Spring cleaning early—i.e. get rid of all the do-dad's you haven't touched in years, the skirt from freshman year of high school that definitely will never fit again, and donate your beanie baby collection.
Sagittarius

Get ready for some wacky f*cking dreams, Sagittarius. Seriously, keep your Notes app open and next to your bed, because Friday night could be full of imagery weirder than a Salvador Dalí painting. And if you didn't get that reference, maybe you should've paid attention in art history class. Saturday you'll feel friendly and energetic, which is so outside the norm that you should spread your good vibes around. Cheer on your boyfriend at his dumbass dodgeball tournament, or smile at a stranger.
Capricorn

Host a dinner party, Capricorn. We know that cooking (or ordering takeout) for a group can be exhausting, but you'll be craving some friend time on Friday night, so make the most of it with good food, alcohol, and comfy pants. On Saturday and Sunday the planets are pushing you to slow tf down, so don't feel bad if you just want to hang close to home, read a book, and FaceTime your mom.
Aquarius

Listen to your gut, Aquarius. Spend the day on Friday really looking at opportunities for growth at work, whether it means pitching that idea you thought was kind of stupid or volunteering to help on a huge project. It could pay off. On Saturday you'll be feeling social, so soak up the not-30-degree weather and lounge at a brewery where you can pretend to like IPAs and dig hipsters with beards wearing too much plaid.
Images: Giphy (12)
It's Dark Out There: Weekly Horoscopes Feb 11-15
February is the worst, am I right? It's dark. It's somehow still winter. Valentine's Day is coming. Literally nothing good comes of this month other than the fact that it's only 28 days long. All we can say is, get through it. These are dark times, my pals.
Aries
Here's a quote to carry with you this week, Aries: "Insanity is doing the same thing over and over again and expecting different results." It's hard to listen to you complain about your situation when you're the one actively putting yourself in it time and time again. If you want change, it has to start with you. Put on those big kid pants, take a look at your life, and start making the hard choices that you know you need to make. It's okay, we have faith in you.
Taurus
Forgiveness is a virtue, Taurus. Maybe not one that comes super naturally to you, but a virtue nonetheless. It's likely that someone you care about will f*ck up this week, and it's even more likely that you'll be affected by it. But instead of immediately shutting them out, consider the times that you've been in their place. It may be rough at first, but forgiving them will do wonders for your relationship in the long run. And who knows, next time it could be you on the other end of this scenario.
Gemini
Just because someone offers you advice, Gemini, doesn't mean you have to take it. It's your natural instinct to lean on other people, which is totally fine, but don't let that mindset dictate the way you live your life. Even words offered in earnest can be wrong. Your friends care about you but they aren't always right, and this week you'll need to rely on your gut to discern which words to heed and which to ignore.
Cancer
There are a few minor roadblocks standing in your way this week, Cancer, but don't let them stop the positive momentum you've worked up over the past couple weeks. Your blind optimism is too powerful to be overcome by tiny annoyances like these. Spend the next couple days reworking your plans, and don't worry if these obstacles set you back a bit. You're moving in the right direction, a detour here or there won't kill you.
View this post on Instagram
Leo
Time to mend some bridges, Leo. You've been presented with an opportunity this week to resolve old tensions, and you'd be a fool to turn it down. Sure, these things can get awkward, but it'll only get worse the longer you let it fester. Give yourself whatever pep talk is needed and then get to work. These windows don't come around often, so don't waste any of this precious time.
Virgo
You deserve a win, Virgo, and it's coming your way this week. After weeks of putting in the time and being there for your friends, you're finally getting the recognition you deserve. I would warn you to be graceful about it, but you're literally never anything but. Revel in this victory, because it won't last forever. Dreary February will creep back in towards the end of the week, so be sure to get your fill of joy before then.
Libra
This is a week for decisions, Libra. You've been wishy-washy recently, even for your standards, and it's time to take a stand. On anything. Like, at this point the hill doesn't matter, you just need to pick one to die on. Maybe start small, and work your way up to decisions that actually matter. People will still like you regardless of your decision, so don't let other people's perception stand in your way.
View this post on Instagram
Scorpio
How many times must we tell you that other people are not your play things, Scorpio? Despite what you'd like to believe, you are not some grand puppet master who gets to orchestrate the lives of those around you. It is possible to be the center of attention without causing extreme detriment to those around you, so maybe give that a try this week. If you find yourself itching to meddle, try doing literally anything else.
Sagittarius
What can I say, Sagittarius? You've done it again. And not in a good way. It's okay, we all mess up some times, but this time you need to own up to it. Believe it or not, your friends still love you when you do stupid sh*t. But they also love the recognition that you've done that stupid sh*t. You get me? Take a big old bite of humble pie, and get out on that apology tour. Treat yourself to something nice after, because we all know this stuff is hard.
Capricorn
Sweet Capricorn, it's time to take a break. You've been burning the midnight oil for weeks now. And the morning oil. And the midday oil. Basically, you're out of all oil and it's time to chill the f*ck out. This is a week for nothing but loafing about as if you don't have a care in the world. I know this goes against your very nature considering you have every single care in the world, but go with me here. By the end of the week you'll be recharged and ready to get back out there. But until then, you can't conquer the world on an empty tank.
View this post on Instagram
Aquarius
We're nearing the end of your season, Aquarius, and it's likely you'll start to come down soon from all the birthday fervor. It's okay to feel a little down, especially considering the fact that once the feeling of celebration wears off you realize it's still dreary February with nothing to look forward to. Take this week to treat yourself to some TLC—whatever that means for you. Birthdays may be gone, but seasonal depression is not, so be sure to be extra kind to yourself.
Pisces
This week you'll be tempted to fall back into old habits, and they're likely not the healthiest kind. Stay strong, Pisces. The dreary weather may trick you into believing that you deserve a couple hiccups, but deep down you know better. Surround yourself with people who encourage you to be your best self and that you know won't cut you any unnecessary slack. After a few days of solidarity, you'll find that you don't need to backslide as much as you thought.
View this post on Instagram
A Super Wolf Blood Moon Is Real & It's Here: Weekly Horoscopes, January 21-24
If you live in a place that isn't perpetually overcast (I don't), chances are you got a glimpse of the eclipse on Sunday night. Or, more likely, you saw 100 grainy stories on Instagram this morning from your friends who don't understand how cameras work. This wasn't just any old regular eclipse my friends. Oh no, it was the Super Blood Wolf Moon. What does that mean? It varies by sign, of course, but the general trend is this: change is coming. Good? Bad? Entirely unwarranted? Find out below in your betchy weekly horscopes.
Aries
Been feeling a bit restless lately, Aries? Don't worry, it's to be expected. However, just because the eclipse is surfacing these feelings out of the blue doesn't mean you have to ignore them. What's important now is to listen to your gut. Does the idea of change have you feeling more relieved than you expected? Well then, go with it! Are you full of dread at the very thought of shifting a single aspect of your current life? Well then, maybe take a step back. The eclipse is here to make you think about these things, but what you decide to do about it is 100% up to you.

Taurus
After a few recent setbacks, the idea of overhauling your entire life on the whim of the moon sounds kind of appealing, doesn't it, Taurus? Well…don't. Changes made in your life right now should be done through the lens of positive change, not because you're spiraling. Like, if you wake up tomorrow and think "wow I should get bangs," please lock yourself in your home for at least 24 hours as you clearly aren't in the state of mind to be making a single decision. Spend this week laying low and taking stock of your life, and if you still feel like Marie Kondo-ing every aspect of it after that, then by all means, get those bangs.
Gemini
Things are good for you right now, Gemini. Like, really good. And that would be great and dandy except for the fact that you are going to spend the rest of the week convincing yourself that that's not the case. The eclipse is going to have you feeling slightly uneasy, which means you're about to overanalyze every aspect of your life in the hopes you find a flaw. Well guess what? If you go looking for flaws, you will probably find them. Instead, try sitting back and focusing on the many positives that you have going right now. While your raging anxiety is likely to stick around, take solace in the fact that this will pass.

Cancer
You didn't need the eclipse to start contemplating change, Cancer. Let's face it, you've been looking for an out for a while now, and this super blood wolf moon showed up right in the nick of time. But no one else needs to know that, right? Feel free to use this astrological event as the push you needed. Tired of your job? Get a new one. Feeling stuck in your relationship? End it. Want bangs? Don't do that. Please. But everything else is fair game.
Leo
The last few weeks (or let's be real…months) have had you feeling off your game, Leo. That lack of control, that feeling of disconnect, is your kryptonite, but this blood moon just might be the remedy you've been searching for. Your mojo is back, and you only needed an eclipse to find it. Crazy, right? Use this window of unwieldy change to right size your life, whatever that means for you. Just be sure to navigate around the feelings of those closest to you. They may have been blissfully unaware of your state of mind recently, and a sudden disruption will seem entirely out of the blue to them.
Virgo
This is a good news, bad news situation. The bad news? It's time to finally address those pesky problems you've been shoving under the metaphorical rug for quite some time now. The good news? The blood moon will give you the clarity to do that in a way that won't destroy your entire life. Exciting, right? Confronting your issues is difficult for even the most aggressive of signs, but for you, gentle Virgo, it feels truly impossible. Take solace in the fact that, in fact, it is not. Be extra kind to yourself this week while you navigate these choppy waters, and focus on how good you'll feel after it's all done.

Libra
It's time to get back on that horse, Libra. Or the wagon. Whatever mode of transportation you prefer in this metaphor, hop on it. Recent losses had you thinking you're never going to get back in the swing of things, but the blood moon brings with it a new perspective. You've proved time and time again that anything is possible when you put your mind to it, and this instance is no different. Dust yourself off, hold your head high, maybe take a swig of something alcoholic, and get out there.
Scorpio
You've made some changes in your life recently, Scorpio, so this eclipse shouldn't bring any drastic updates your way. Instead, the blood moon should be offering you clarity on where your path leads next. Deep down you know what it is you want, but maybe you haven't yet had the resolve to commit to it. Well guess what, bitch? It's time to commit. Half the battle is in making the choice to actually do something. But once you've done that, you'll be ready to put in the work to make it happen.
Sagittarius
This week you may find yourself thinking about people you haven't spoken to in a while, for better or for worse. Annoying, I know. Blame the blood moon. If it's someone who you've cut ties with for very real and reasonable reasons, don't feel like you need to reach out. The eclipse may have you feeling nostalgic, but that doesn't mean it's something you have to pursue. However, if you find yourself thinking about people you miss and just fell out of contact with, don't hesitate to shoot them a text. For all you know, they're thinking about you too. Word of warning: even when it's positive, reconciliation can be awkward, so if you feel the urge to start mending some bridges, make sure you prepare yourself for the possibility that it gets weird.

Capricorn
Believe it or not, Capricorn, but this blood moon will have you contemplating the idea that you may work too much. Sounds familiar, right? Probably because every single person in your life has been telling you the same thing for the last infinity years. The fact that you're even recognizing it is a huge step forward, so follow this feeling and see where it takes you. You won't believe the number of things that can fill your day when you stop working yourself to death, be it hobbies, relationships, or some goddamn peace and quiet.
Aquarius
In the single most Aquarius move of all time, you kicked off your season on a Super Wolf Blood Moon. We get it, you live for the drama. Well lucky for you, there's more on the way. You've spent the last few weeks wrestling with a decision that you know is going to make waves, and the eclipse will finally bring the clarity you need to make your move. It will go against every fiber of your being, but don't fight it. Deep down you know that big moves are coming your way, and it's time to accept it. Sit back, relax, enjoy what Aquarius season brings you, and let the change roll through. You may not believe it, but you'll feel better for it.

Pisces
It's time to stop letting your life be governed by the whims of those around you, Pisces. Why not let it be governed by the whims of the moon instead? At least that way you don't have to deal with the unpredictable decisions of others, who seem to have little to no regard for your way of life. This week the blood moon will bring you the resolve to make the changes you've known you needed to make for a while. It may be hard, but it's time to put yourself first for a change. Those who fight you were never on your side to begin with.
Images: Giphy (5)
How Should Your Sign Spend July 4th? Weekly Horoscopes For July 2-6
There's like, a lot going on with the planets right now. Mercury and Venus are in Leo, which means it's a great time to vacation—Mercury gets you out of the house and Venus makes you social in bold Leo. Meanwhile, Jupiter is in Scorpio, Saturn is in Capricorn, and the Sun is in Cancer. You just have to read on to find out what all that really means for you. Oh, and pay attention because you need to know if you'll have a fun or shitty Fourth of July. Here are your weekly horoscopes for July 2-6.
Aries
Venus makes you creative while Mars helps you reach your goals this week. That means whatever holiday themed Pinterest project you pick out will most likely be a success. I mean, be reasonable about it. If you're not particularly crafty, just stick to red, white and blue Jello-O shots. No one cares if you fuck those up by adding too much vodka.
Taurus
Venus clashing with Pluto this week might give you anxiety about relaxing and partying while you know you have other shit to do. Um, if the universe wanted you to work at all this week it wouldn't have put the Fourth of July on a Wednesday. You're basically defying the planets if you feel bad about taking a full five-day weekend.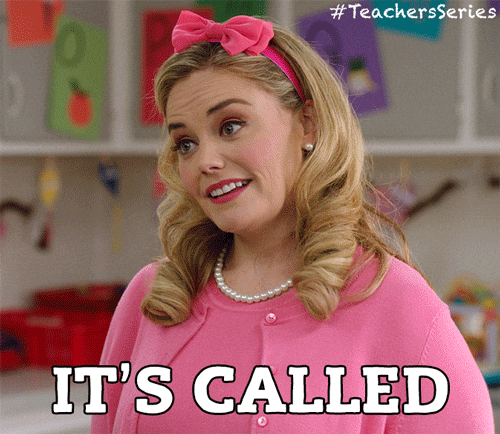 Gemini
Your ruler Mercury and Venus make you super fucking charming this week. You'll be your most impressive, so don't let it go to waste. It's time to prove how hot and wanted you are to that guy you ghosted but kind of want back or an ex who started dating someone fugly and weird. Don that American Flag bikini and blast Katy Perry's Firework, because it's your time to shine.
Cancer
Pump the breaks on throwing yourself at your love interest this week. The Sun in your sign is at odds with Mars in your intimacy zone, so even if you end up in bed with that special someone, it could turn awkward really fast. If you're a drunken mess around crushes, maybe don't invite yours to your chosen Fourth of July actives. Beautiful romantic encounters await you, just not this week.

Leo
For a week where nothing will get accomplished at work, you sure are thinking about your career a lot. With Venus clashing with Pluto in your house of employment, you could question whether your physical appearance is an asset or liability. Sure, you're hot AF, but are your coworkers taking you seriously? Take the lessons of Legally Blonde to heart. Babe, you don't need to change a thing about yourself to be a boss.
Virgo
The Sun continues to give you a lot of energy in the week ahead. That's great news since July 4th is on a Wednesday and you need the stamina to party all the way through the weekend. Also, stock up on the sunscreen. Lack of SPF on Wednesday could leave you with an insane burn, causing you to miss out on the weekend fun. Lobster is for rolls, not a skin color.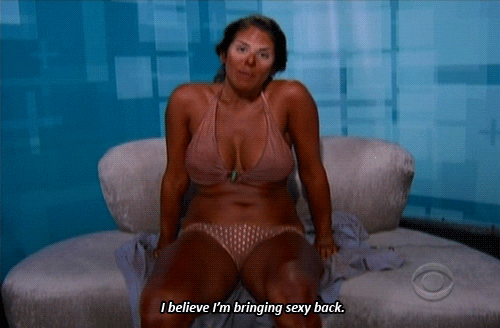 Libra
The position of Mars makes you weirdly competitive. Keep your ego in check so you don't make things awkward around the pong table. It's all fun and games until you freak out during a game of flip cup because Brittany is too fucking drunk to get her shit together. If you can't play nice, maybe just don't play at all.
Scorpio
Venus and Pluto are at odds in your communications zone, which means you won't be able to get away with the normal shit you say this week. Whether you're around a new crowd for the Fourth or you start testing out new material with friends, an off-color joke could ruin the party for some. It's best to stick to the classics or not talk at all. Keep a drink pressed to your lips to prevent them from doing too much flapping.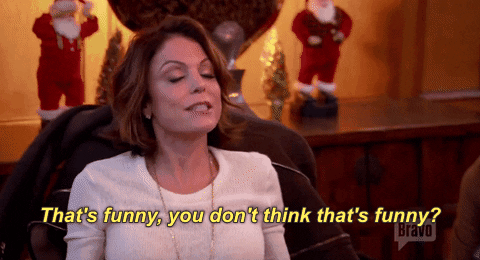 Sagittarius
You're thinking a lot about your finances. Even though you shouldn't be working more than, like, two days this week, it's not a bad time for you to make some career moves. Ask your boss for shit (like a raise or extra vacation days) on Tuesday when they're thinking about their weekend plans in Amagansett and not the company's bottom line. Mars makes you bold and powerful, so get to it girl!
Capricorn
You start the week out very intense. Luckily, you have a mid-week holiday to look forward to so you can chill the fuck out. Watch how you act around your significant others or coworkers. Your passion could be misconstrued if others think you're coming on a little too strong. Also, don't be the person turning your coworkers in for showing up late on Thursday. It's punishment enough they have to work at all.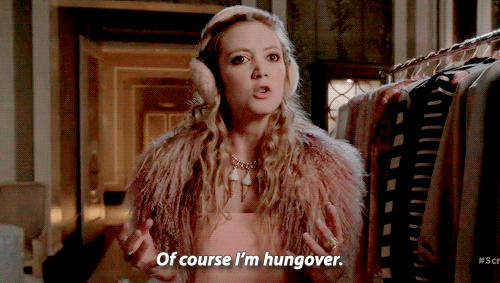 Aquarius
Your fear of emotionally connecting with others is holding you back. Sure, sometimes you feel like the only thing you get emotional about is RuPaul's Drag Race, but someone who wants to get close to you needs more than that. It's a great week to grab some liquid courage and make shit up about how you had a traumatic fireworks accident as a child to make others feel like you're relatable.
Pisces
Venus is in your work zone this week. Awkward. Like, doesn't she know this is a holiday week so no one is working? Whatever. The planets make you passionate for finishing projects and reaching your goals. It's okay to take your eyes off the prize to relax and have some fun for the Fourth of July. Believe me, all your shit is still going to be there next Monday.

Images: Giphy (6)