A Letter From The Betches Founders
Dear Betches (finally, we get to say that to all of you instead of the other way around),
When we started Betches in our college apartment ten years ago, we had no idea where it would lead us. We most definitely weren't out to start a company, and we even had a whole debate over whether it was worth paying 15 extra dollars to remove .wordpress from the website's URL. Of course we had no idea that spending our days together in an apartment, writing our opinions on when to text guys back, and trying to figure out how to turn our sense of humor into a business would evolve into 10 years of us sharing an office, growing Betches together. 
The decade milestone has given us a lot to reflect on, including what we believe, what we want to stand for, what makes us laugh (and cry) and what we want Betches to be over the next ten years. While the foundation of Betches will always remain the same — unapologetically honest and funny–we are going to evolve our brand in a few new ways, and we have you to thank. Yes, specifically you. Loyal readers and followers who have shared feedback, grown with us and have been with us for the ride since the beginning. I mean, you've literally been with us since the Instagram icon was brown. 
In case you're new to Betches, here's the deal. We've known each other longer than we've known pretty much anyone outside of our immediate families, and we've been in a business relationship with each other longer than any of us have been in relationships with our significant others. The Betches Media that you see today is the product of our extremely unique situation, plus a lot of hard work, creativity, honesty and some boring shit, like figuring out how to pay taxes and stuff.
We of course owe a special thanks to our Betches team, and all the individuals who have helped us grow Betches into what it is today. Your creativity and commitment is the core of what we are, and we are grateful for all of your contributions and for being with us for this wild ride. If it weren't for you, we'd probably still be googling things like "what does LLC stand for?" We'd also like to thank the incredibly talented teams at The Working Assembly, a female & BIPOC owned branding & creative agency, and View Source Studio, who brought our vision of the new Betches that you see today to life. 
You can expect a few changes to Betches with this new evolution of our brand. Obviously, the colors and logos are different, fucking duh. The biggest change you will see is to betches.com, where we'll be returning to our roots by integrating more of the satirical writing style that so many of you loved when we first started in said college apartment. We've also launched a brand new merch collection on shop.betches.com and we also have a few exciting new podcasts coming out this year, including our Betches Moms podcast. Is there anything more full circle than going from popping champagne bottles to warming baby bottles? And, we will be introducing a few new Betches-related products in the coming year(s) that we are all really excited about. So keep following. 
It's hard to describe how grateful we are to have built this community full of women who've laughed with us for so many years. It feels like we've been through everything together: multiple Bieber breakups, all the years it took to finally have a Black Bachelor, Jessica turning 35, even a global pandemic. Not only have we had so much fun making content for all of you, you've helped us learn so much about ourselves through your comments, DMs, podcast emails, and even meeting in person at our IRL meetups over the years. The truth is that you are a part of our story and we could never have done it without your support and knowing that you've all been behind us every step of the way. I mean, the only thing worse than posting a meme in the group chat that nobody reacts to is tweeting a joke that nobody RTs.
So we hope you'll join us in a virtual toast to celebrate an incredible decade of Betches, and this community. We're excited to continue to connect with you in this next decade, and bring you the laughs and honesty that brought us all together in the first place. 
xx
Sami, Aleen, and Jordana
A Breakdown Of 'The Feeling Is Virtual' Contestants
Here we all are, three months into quarantine with nothing to look forward to except for the clock striking 2pm 5pm so we can pour our first glass of wine. Listen, I know a lot is going on in this world and I do not want to be the person who complains about trivial things, but here I am… complaining about trivial things. Not enough people are talking about how there's going to be a mega lull in what's on television because nothing is filming. We know The Bachelor had to push back Clare Crawley's season, they stopped production on The Handmaid's Tale, and every other show's reunions are happening on Zoom. As a 30-year-old gay man who has little else to look forward to, I naturally began to panic. BUT fortunately for me, and all of you, Betches has decided to not let a little worldwide pandemic get in the way of a good old fashioned dating show, and we're taking you on our journey. 
We all know and love our resident meme queen and co-host of The Betchelor podcast, Kay York City (aka Kay Brown), and know she deserves to find all the love in the world! Tired of waiting for the right guy to stroll through her living room in New York where she is quarantining, we decided we'd bring the men to her through an online dating show we're calling The Feeling is Virtual. Get it? We had a lot of applicants, but only a few were worthy for the chance to win Kay's heart.
These are the lucky men competing for Kay's virtual love through a series of Zoom, Instagram Live, and FaceTime dates. Will we get to watch them make out?? No. Don't be f*cking gross. But we will get to watch them get embarrassed about their old IG posts and avoid awkward questions without being able to leave the room!
Now that you have some background, let's get into our batch of single hopefuls: 
Ravindra, 29, Hoboken
If I'm being honest, at first glance Ravindra didn't seem too exciting to me. A 29-year-old accountant from Hoboken, New Jersey is pretty much everyone in Hoboken. If you've never been, it's kind of like New York's Financial District—aka a bunch of guys in suits drinking beer and saying "bro." But with an Instagram handle like @champagneravii, I knew there had to be more than meets the eye, and I was not disappointed. 
A deep dive of Ravindra's Instagram revealed an explorer with a sea of corny captions, and if there's anything that makes me say, "awww, he's sweet," it's a dad joke in an Instagram caption. This man literally has traveled the entire world. Like, walking through glaciers, snorkeling the Great Barrier Reef, white water rafting in the biggest commercial waterfall in the world, and luging in New Zealand. If this was Sex and the City, he would be the Russian guy Carrie moves to Paris for…but let's hope things work out better than that for Ravindra and Kay. 
Kerry, 28, Seattle
Come through, cute redhead! I'm a sucker for red hair, and this particular redhead is incredibly handsome and outdoorsy, like the lead romantic interest in a Hallmark movie. While his glasses add to his Seattle aesthetic, I can't help but imagine the moment he takes them off and lets his hair down before he and Kay share their first foot-popping kiss. His casting video started with a rhyme, which normally would send me running for the hills, but something about his Pacific Northwest vibe makes using poetry as a pick-up line all the more romantic. Plus, he loves riding bikes and all of that cutesy bullsh*t, and as someone who loves movies about the outdoors, I'm totally into it. 
Rodney, 25, Brooklyn
Ah, to be 25 again. The youngest of our contestants, Rodney has a glimmer of hope about him that is hard to come by with anybody that's lived longer than 26 years and gotten kicked off their parents' health insurance. A director, actor, and writer who isn't afraid to talk about his sister being his best friend is definitely something that we all can get down with. Am I saying that because he can potentially make me a star? Absolutely. But I'm also saying it because he's like… super attractive. 
Jake, 28, New York City
View this post on Instagram
Halfway through Jake's casting video, he realized there was a stuffed seal on the shelf behind him, and in a weird way it was very charming. What's better than a software engineer who notices a stuffed seal behind them during their casting video, blushes, and then hides it before going on about what an amazing woman Kay appears to be? I don't want to sound too materialistic here, but Jake is a software engineer… and that means money, honey. I know Kay's looking for love, but I'm not. I'm looking for cute, rich, and sweet, all of which are boxes we can check off for Jake. 
Anthony, 29, Hoboken
A fitness instructor who works for Google? Yes please! Not only does Anthony appear to be superbly attractive, but a quick browse through his Instagram gives me a sense that he's a genuinely kind person who cares about issues that affect the world. He even stripped for charity once! With the highest follower count of all of Kay's guys, I was afraid we were going to encounter a hot guy with no substance behind him, but thankfully that doesn't seem to be the case. Though many of his photos are in muscle shirts and backwards baseball caps, a lot of his photos are also shirtless and he has a nice smile, so it's totally worth a thorough browse through his entire feed! With what little we have to look at before actually getting to know these guys, I'll settle for what Anthony's Instagram has to offer. 
Brad, 27, Washington, D.C.
View this post on Instagram
Okay, so Brad from D.C. has something that a lot of the other guys have yet to convey via Instagram, and that's swagger. Nothing melts me more than a charming guy with swag, so I needed a minute after scrolling through his page. While he posts a lot of TikToks—which I would usually find incredibly cringey—he can actually dance and doesn't look like a fool. In a video posted to his Instagram from his apparent podcast, he talks about sliding into a girl's DMs, which initially was a red flag, but tbh who hasn't been sliding into DMs during quarantine? And I, for one, would not mind if he slid into my, err, sorry, I mean into Kay's DMs. 
Ryan, 30, White Plains, NY
View this post on Instagram
Is Ryan the "hot" one of the season? While he is very aesthetically pleasing, his Instagram doesn't offer a whole lot of insight into who he is or what he's about. We know he's a realtor, which if I'm judging by reality television, means he does pretty well money-wise. He also has great hair, a great smile, perfect teeth, and an amazing apartment. So I mean, yes he is objectively hot. 
There appear to be a lot of photos with him and an ex-girlfriend on his page, which means one of two things: either he is not over this beautiful ex of his OR he is over his ex and doesn't take social media too seriously. As someone who is addicted to their social media presence, I find nothing more attractive than a man who couldn't care less about it. It probably has something to do with the fact that I know he likes me for me and not my social media presence, and also that I'll always have more followers than him, so I guess Kay will have to decide if those are traits she's looking for! Or maybe he's still into his ex and this will all crash and burn! Only time will tell. 
Alex, 29, Chicago
View this post on Instagram
Ah, Alex. How little you post on Instagram makes you quite hard to figure out. In his casting video he explained that he wants to drink multiple bottles of wine with Kay and just talk about stuff, which makes him a man after my own heart. Maybe things won't work out with him and Kay in a post-quarantine world. He lives in Chicago, Kay lives in New York, but who knows, maybe one night after a bottle or two of sauvignon blanc, he'll book a plane ticket to come propose! 
With eight very eligible contestants, Kay will have a hell of a time deciding which one of them is the next Mr. York City. It's not a spot that I envy, per se, but I don't not wish that one of my biggest problems right now was having too many men wanting to date me. I can't wait to see who Kay picks, and would like to publicly state to Kay: whoever you do not choose, please send them my way. 
Watch the latest episode of The Feeling Is Virtual to find out who made the cut and who got blocked.
The Most Ironic Signs At Social Distancing Protests
As you may have heard, some people are getting sick of social distancing. Well, I mean, we all are, for the most part, but some people are so tired of it that they are gathering to protest.
Across the country last week, people gathered in places like Michigan, Ohio, and D.C. in protest of the shutdowns, aka breaking social distancing rules and sharing germs in the middle of a pandemic, all in the name of freedom and our right to hang out at Outback Steakhouse.
It's important to note that a majority of Americans are not on the street violating social distancing guidelines to protest stay at home orders. Polling shows that most Americans are in favor of extending social distancing protocols as long as experts advise, and curves throughout the country show such measures are working.
In short, we have the right to gather and protest, it's just not the wisest tactic right now, given the circumstances. And neither is reopening things. These are short term releases and solutions for a long time problem. While I understand people's frustration and sympathize with those who need work to survive rn, it is hard to feel bad for some of the people who held up signs that were problematic at best, and absolutely toxic and f*cking stupid at worst. Here are some of the most unforgivable signs from the social distancing protests.
Ah yes, the best way to protect the vulnerable is to bring a child to a crowded space during a global pandemic.

Mmmmmm…what?

The mental gymnastics for this is outside of my athletic abilities.

White people using references to slavery in the US to describe their current situation of politely being asked to stay at home for a bit?  We absoluteeeeeeelyyyyyyy

hate

to see it.

Again. Let's maybe not compare this to slavery. 

"And when you're a star, they let you do it. You can do anything. Grab 'em by the pussy. You can do anything." – D*nald Tr*mp
Conservatives: Maybe you should have used protection

Also conservatives: pic.twitter.com/geelTRbE26

— The Betches Sup (@Betches_Sup) April 19, 2020
Liberty is kinda futile when you're dead, no?

Well, in that case shut it down!!!! People are dying, but *this* woman wants a haircut!!!!  
then pick up some scissors Karen! no one should have to risk their health and families for your bob upkeep https://t.co/Qap1RyBOgZ

— 🌘 STINK 🦇 (@cethsain) April 21, 2020
Op, looks like they're down with socialism. Let's draw up the paperwork and get this party started!
Well, thanks to #COVID19, the absurdity has now come full circle. After years of US right-wingers smearing Sweden as a radical feminist, globalist, cultural Marxist, Islamist-loving hellhole…Trump's MAGA army are now holding up signs reading "Be Like Sweden!" pic.twitter.com/7gkTW7ApfL

— Christian Christensen (@ChrChristensen) April 18, 2020
I….
For anyone who doesn't think the protests are about privilege…#COVIDIOTS pic.twitter.com/PfAkCd6ZeG

— ProVaxx Mom says Stay the F home! 🏡👩‍💻 (@ProVaxx2) April 19, 2020
Just gonna leave this one here.
It's a wee bit ironic, he's in scrubs and she's hanging out the passenger side of her best friend's ride trying to holler pic.twitter.com/T2g2UeafA8

— shawn (@nwahs086) April 21, 2020
(Image: Alyson McClaren)
This Viral Video of a Senator Making a Tuna Melt Has Us Screaming
I never thought I would say this, but a new video has been released during the coronavirus quarantine that made me cringe even harder than Gal Gadot's embarrassingly tone deaf "Imagine" sing-a-long. What on Earth could be more devastating than a bunch of rich celebs trying to heal everyone by singing off-tune in their mansions, you may ask? A senator making the most horrendous tuna melt sandwich I have ever seen on Instagram Live. That's what, b*tch.
Okay. So. First, mentally prepare yourselves to be repulsed.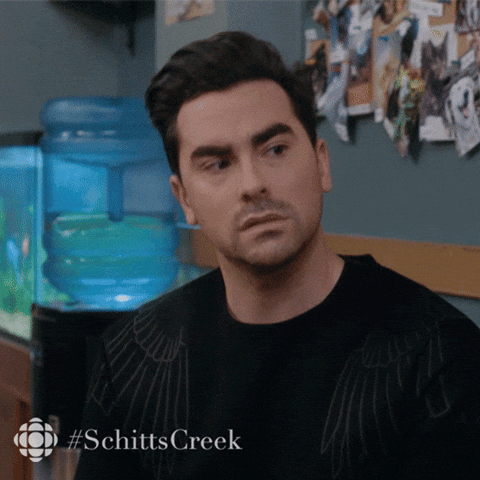 Great, now let's dive into this nasty tuna melt disaster. Democratic senator Mark Warner of Virginia decided it was time for him to give back to the community by sharing a recipe from his past that he apparently still eats all the time. Great. How very wholesome. However, the "recipe" is for a tuna melt, which is honestly fine by me. I don't mind a good tuna melt if it's done right. This was not done right, fam.
First, let's peep the caption:
My daughters won't eat them anymore, and my staff tried to stop me from sharing this quarantine delicacy with the world. Fortunately for you, they were OVERRULED. So here it is, my soon-to-be-world-famous Tuna Melt.
A lot to unpack here. His daughters and staff had tried protest this abomination, but to no avail. As they say, if everyone who loves you tells you you're making a bad decision, go ahead and go for it! Has been working for me re: my dating life for years! Also, absolutely obsessed with him calling this his "soon-to-be-world-famous Tuna Melt." Gorgeous. No notes.
Now on to the actual recipe. Senator Warner's first mistake is that he does not mix the tuna and the mayonnaise. Instead, he takes each slice of bread and just absolutely goes to town, squirting a mountain of mayo on each slice. It is…upsetting. White people: when will we answer to our sin of worshipping mayonnaise? Not soon enough.
Ok @MarkWarner we need to talk. That's too much mayo dude. Where is Lisa? I love your effort…but…. https://t.co/Fnuvg5bHhQ

— Claire McCaskill (@clairecmc) April 21, 2020
Next, the senator opens his can of tuna, which he notes is his preferred brand of Chicken of the Sea (he and Jessica Simpson both). Then he does.not.drain.the.tuna. Nope. He just scoops it right onto the bread. I…
Next up is cheese. This is fine. He chooses some mediocre cheddar, declaring proudly that he's a "two slice man." Whatever.
THEN. THENNNNNNN. This grown-ass man….puts his "soon-to-be-world-famous" sandwich IN THE MICROWAVE. Sir.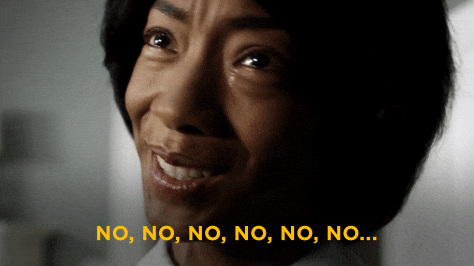 This man is claiming his sandwich should be world-renowned, and he is cooking it in the god damn microwave. Not even toasting his bread. He is microwaving tuna fish!!!! That is a war crime.
And this, my friends, is why going live on Instagram should be illegal.
Want more news like this? Sign up for Sup's daily newsletter to laugh (instead of cry) about the news.
Images: Twitter(1) Instagram(1) Giphy(2)
The Best Moments From The Betches Instathon
In case you missed it, there's a lot of scary sh*t going on in the world right now, and to help the fight against coronavirus, Betches started the Good Influence Fund for Corona Relief. In the past week, we've raised over $40,000 for four amazing organizations, and on Tuesday night, we hosted the first-ever Instathon to support the Good Influence Fund.
Our three-hour event featured live games and interviews from some of our favorite celebs and reality stars, pre-recorded videos from even more special guests, and only a few technical difficulties. If you missed the Instathon, we'll be uploading all the best segments on YouTube soon, but here are the best moments that we need to talk about.
Colton's Coronavirus Story
When Colton Underwood announced that he had COVID-19 a few weeks ago, it was pretty shocking. At that point, there were only a handful of really high-profile people with the virus, and Colton is the epitome of someone young and healthy. Thankfully, Colton has fully recovered now, and he joined the Instathon to share his experience, and urge others to stay safe.
Colton also shared that he has antibodies for fighting the virus now, so he's looking into the possibility of donating blood and plasma for research purposes. Regardless of what you thought about Colton on The Bachelor, this is awesome.
So Much Bravo
I love Bravo, you love Bravo, so we're bringing you all the Bravo content you could want. Luann de Lesseps joined us to talk about the new season of RHONY, and told us that Sonja Morgan would definitely be her ideal quarantine buddy. If anyone from Bravo is reading this, please make that happen as a spin-off.
Countess Luann also helped us announce our brand new podcast Mention It All, dedicated to breaking down all things Bravo. Hosted by myself and Bari Rosenfeld, the first episode is dropping next Friday, April 17th, and the Countess herself will be our very first guest. It's going to be a party.
Later in the show, Kristen Doute joined us, and we quizzed her on who said some of the most iconic Vanderpump Rules quotes. She pretended not to know who new cast member Charli is, and I'm living for that shade. Scheana also popped up in the chat to show some love for Kristen, so it's safe to say they're on good terms right now.
We also had one more Bravolebrity guest…
We Love DJs Now
DJ JAMES KENNEDY. The White Kanye closed out the show with an epic See You Next Tuesday DJ set, complete with his new song with Lala Kent. Brb, adding it to my quarantine playlist. Earlier in the night, DJ and model Charly Jordan also joined for a quick set, and it was f*cking amazing. Also, she apparently has a million fans from Italy, so that's cool. Honestly, I've been skeptical about Instagram DJ sets in the past, but I think I love them now? James and Charly's sets were exactly what I needed, and everyone in the comments seemed to agree.
A Whole Situation
The Situation and his wife Lauren Sorrentino joined us to play a quarantine edition of The Newlywed Game, and they brought their own notepads for their answers. I love when the talent comes prepared. Mike and Lauren were mostly on the same page with their answers, and they're actually such a cute couple. They told the story of how they met in a college math class, which was fun because I really never thought I would hear The Situation say the word "integers." My jaw also dropped on the floor when he casually mentioned prison. Do I need to start watching Jersey Shore again? Perhaps.
Joey Sasso Talking 'Tiger King'
Netflix has pretty much been knocking it out of the park so far in 2020, and the Instathon brought us a much-needed crossover moment. The Circle winner Joey Sasso shared his thoughts on Tiger King, and in that moment, I felt truly alive. Basically, he's 100% sure that Carole Baskin killed her husband, which like, same. He also low-key thinks Joe Exotic shouldn't be in jail, which like, I'm not so sure about. Whatever, I could listen to Joey talk about Tiger King and skincare for hours.
Speaking of Netflix killing it in 2020, we couldn't forget about Love Is Blind, so we got Amber and Barnett to play The Newlywed Game too. They are so cute, I can't.
Lindsay F*cking Lohan
The Instathon wouldn't have been complete without a surprise guest, and I kind of still can't believe it. Lindsay Lohan, who's quarantining with her friend in Dubai, answered some of our burning questions, and talked about her new song, "Back To Me." She looks great, seems happy, and says that she has more music and acting projects on the horizon, so it's going to be a big year for LiLo. Take Lindsay's word for it: when it comes to raising money, "the limit does not exist."
Missed the Instathon? It's all good. Subscribe to our YouTube for more videos from the show, and it's not too late to donate. To get all the information on the Good Influence Fund and make a contribution, go to betches.co/donate.
Images: Betches / YouTube; betches / Instagram
Love Is In The Air: Weekly Horoscopes August 12-16
The Sun and Venus are hanging in the same House this week, meaning love is in the air for just about everyone. Whether you're in a relationship, single, monogamous, monogamish, poly, or whatever the f*ck else guys say on dating apps to hide the fact that they're cheating, this is your week to shine.
Aries

Looks like it's time for a late-in-the-game summer romance! Venus and the Sun are both chilling in your fifth house of love, meaning Cupid is literally obsessed with you right now. Single Aries should keep an eye out for a special someone to appear in your life this week (and maybe carry an extra outfit in your bag just in case). If you're already in a relationship, leave some free time for an impromptu date night followed by sex that makes you go, "Oh right yeah, this is why we're dating."
Taurus

Taurus is ruled by Venus, so the fact that the Sun and Venus are in the same House right now, is pretty f*cking good for you. Pay particular attention to your home life! This could be a good time to reconnect with your roommate(s), planning a little movie night or a house dinner. Just plan some way to acknowledge that you live in a space together. This counts double if your roommate is a cat.
Gemini

Venus is making you feisty as f*ck this week Gemini, but try to keep yourself a little bit in check. Basically, you're going to have to pick your battles. Like, maybe refrain from losing your sh*t on the barista who spelled your friend's name, but by all means do go hard on the guy who thinks he has to touch your lower back to get by you in a bar. He deserves whatever is coming to him.
Cancer

Put the credit card down, Cancer! The Sun and Venus are colliding in your second house of money and things, meaning you're going to be seriously resisting the urge to splurge. Be sure to a do a gut check before heading to checkout and maybe even take a peek at your checking balance. The holidays will be here sooner than you think, and it's really not acceptable to gift people macaroni art as an adult.
Leo

With the Sun and Venus in your sign this week, you are basically the star of your own rom-com right now. The chances are super high for a meet-cute this week, so don't be surprised if you find yourself accidentally spilling coffee on a handsome stranger at your local cafe, getting your leash tangled with a handsome stranger at the dog park, or getting saved by a handsome stranger right before you're hit by a bus. The handsome stranger in these scenarios are all Hugh Grant, btw.
Virgo

Can you stop working for one second, Virgo? The Sun and Venus are hanging out in your twelfth house of imagination, so it's time to pick up one of those adult coloring books and go to f*cking town. Seriously. Close out every tab with an Excel spreadsheet in it and schedule in some unstructured play time. It works great for my two-year-old nephew.
Libra

The Sun and Venus are in your eleventh house of group activities this week, Libra, meaning it's time to plan a motherf*cking group activity! Start a group chat with the 2-3 friends you know won't flake last minute (there are only ever 2-3), and find something fun to do locally. A fun group dinner can make you feel like it's a weekend right in the middle of the week! (Just don't drink like it is…)
Scorpio

Time to step into the spotlight, Scorpio. Venus and the Sun are working together to super-charge your career, meaning something you've been working on for a long time behind the scenes may suddenly come to the forefront. Keep your eyes on the prize and remember to dress for the job you want, not the fitness class you want to try to attend after work.
Sagittarius

The Sun and Venus have you thinking to the future this week, and I'm not talking about whether or not you'll get Postmates for dinner tonight (you will). I'm talking about the wayyy future, like ten-year plan future. Now is a good time to revisit and revise some of your long-term goals, so they match up with your vision of the future. Then when you're Forbes' latest self-made billionaire-turned-Oscar-winner-turned-America's-Next-Top-Model you can go back in your notebook and see where the dream all began.
Capricorn

The Sun and Venus are in your eighth house of seduction, meaning you are likely to be either the seducer or the seduced. Very exciting! Lean into this romantic resurgence for as long as you can, before you go back to thinking rose petals are corny and love songs don't make sense.
Aquarius

The Sun and Venus are in your House of partnerships this week, meaning single Aquarians might find that cuffing season has come a bit early. Ask yourself, are you falling in love with this person at the bar because they actually seem cool, or are you falling in love with them because they are physically in the same room as you. If the only thing you have in common is "liking movies", maybe wait before drafting up the wedding hashtag.
Pisces

"Tis a far, far better thing doing stuff for other people." – Shakespeare/Cher Horowitz. With the Sun and Venus in your House of service, you're going to be suddenly overwhelmed with a sense of caring for your fellow man. You might even find yourself not minding when your sig o snags the rest of your fries (even though they just said they didn't want any fries).
Images: Giphy (12)
The 'U Up?' Podcast Is Going On A National Tour
Your favorite podcasting duo is back! Jared and Jordana of the U Up? podcast are heading out on a national tour, and they're hitting more cities than ever before. Tickets are now on sale for 20 shows across the country, so you can finally submit your friends for the dating app makeover they desperately need. If you're a U Up? super-fan, there are also a limited number of VIP tickets available in each city.
Here's what you'll get if you go VIP:
– A premium reserved seat
– Exclusive meet & greet with Jordana & Jared
– Personal photograph with Jordana & Jared
– Intimate VIP conversation with J & J
– Exclusive VIP U Up? tour merchandise item
– Commemorative VIP pass
Just announced, U Up? Live will be in New York City on November 8th as part of the New York Comedy Festival. Click here to get your tickets to the show at Town Hall, because you won't want to miss it.
Tickets are on sale now for all 21 shows. Check out the list of dates below, and get your tickets while you still can.

WED, AUG 14 — Chicago, IL — Vic Theatre
THU, AUG 15 — Detroit, MI — Garden Theater
FRI, AUG 16 — Cleveland, OH — Agora Theatre
SAT, AUG 17 — Toronto, ON — Queen Elizabeth Theatre
THU, OCT 10 — Miami, FL — Miami Improv
FRI, OCT 11 — Orlando, FL — The Plaza Live
SAT, OCT 12 — Atlanta, GA — Buckhead Theatre
SUN, OCT 13 — Nashville, TN — James K. Polk Theater
MON, NOV 04 — Washington, DC — Lincoln Theatre           (DC VIP Upgrade)
TUE, NOV 05 — Boston, MA — The Wilbur
WED, NOV 06 — Philadelphia, PA — Franklin Music Hall
FRI, NOV 08 — New York, NY — Town Hall (part of New York Comedy Festival)
TUE, DEC 03 — Los Angeles, CA — Theatre at Ace Hotel
WED, DEC 04 — San Francisco, CA — Palace of Fine Arts
THU, DEC 05 — Portland, OR — Aladdin Theater
FRI, DEC 06 — Seattle, WA — The Neptune Theatre
SAT, DEC 07 —  Vancouver, BC — Vogue Theatre
TUE, DEC 10 — Phoenix, AZ — Stand Up Live
WED, DEC 11 — Houston, TX — White Oak Music Hall
THU, DEC 12 — Dallas, TX — Texas Theatre
FRI, DEC 13 — Austin, TX — Paramount Theatre
The Horrifying Onslaught Of Lethal Violence Against Trans Women
Time to do a deep dive on some truly diabolical bullshit. There have been three reports of trans women dying at the hands of violence in the last month alone.  All three victims of these horrific crimes were trans women of color.  In 2018,  the Human Rights Campaign reported 26 deaths of transgender people due to lethal violence. The majority of victims were trans women of color. Clearly, this kind of atrocious violence disproportionally affects trans women — especially Black trans women — and yet the media coverage for these women is either slight or non-existent. This is an epidemic, and it deserves to be treated with urgency and action.
Below are the three trans women who lost their lives at the hands of hate and violence this month. Remember their names. Say their names. Talk about what happened to them. Speak out for them. And may they Rest In Power.
RIP Michelle "Tamika" Washington
Michelle AKA Tamika Washington was fatally shot in Philadelphia on May 19th at the age of 40. She suffered several gunshot wounds to the head, body, and buttocks. On May 21st, Troy Bailey was arrested for the attack and is being charged with murder. Washington was a strong advocate for the trans community in Philadelphia, and those who knew her are devastated by her death. In a Facebook post dedicated to Tamika, Deja Lynn Alvarez  wrote, "Your memory will live and light will shine on through us."
"Your memory will live and light will shine on through us."@HRC joins advocates and community members in mourning the death of Michelle "Tamika" Washington, a Black transgender woman fatally shot in Philadelphia on May 19. #SayHerName https://t.co/FJK3EuaqxC

— Human Rights Campaign (@HRC) May 21, 2019
RIP Muhlaysia Booker
Muhlaysia Booker was found dead on the streets of Dallas on Saturday. The investigation is ongoing, but the cause of death has been reported as homicidal gun violence. Booker was the victim of another violent crime a month ago, which was caught on tape. The video shows several men violently assaulting Booker and using homophobic slurs. It was reported that the attack was the result of a $200 bet that essentially dared a man (Edward Thomas) to beat up a transgender black woman. Disgusting.
A friend of Booker's, Jessica Anderson, told The New York Times that Booker had been assaulted several times. She said, "She was so tired of getting beaten down. Tired of not being able to be who she wanted to be." Muhlaysia Booker was only 23 years old.
Muhlaysia Booker was filmed fighting back against attackers last month. This weekend, she was found dead. At least 26 transgender people were killed in the U.S. last year, most of them black transgender women #StopKillingBlackTransWomen #SayHerName https://t.co/y7rpHQvok6

— BlackWomensBlueprint (@BlackWomensBP) May 22, 2019
RIP Claire Legato
21-year-old Claire Legato was shot and killed in Cleveland, OH on April 15th after an argument between her mother and the suspect (John Booth) broke out. In social medias post made in her memory, her friends remembered her as someone who was "full of life."
Living your truth at the intersection of racism, sexism and transphobia is one of the bravest, but most dangerous things you can do. Claire Legato was 21.

We lift up your name #SayHerName#ClaireLegatohttps://t.co/hVBoAjX2Ax https://t.co/hVBoAjX2Ax

— Protest Therapist (@blkandnonbinary) May 18, 2019
These three tragic deaths all took place within the last month, and all targeted Black trans women. Clearly, this is a major problem in our country, and it's not going away unless we do something. So let's fucking go.
Heads up, you need to keep up with the news. It's not cute anymore. That's why we've created a 5x weekly newsletter called The 'Sup that will explain all the news of the week in a hilarious af way. Because if we weren't laughing, we'd be crying. Sign up for The 'Sup now!