4 Ways 'The Little Mermaid' Does Not Hold Up
It's 2021, and millennials just can't have nice things. From form-fitting jeans that taper at the ankle to parting our hair off-center to the show Friends, the things we once loved are just not it in 2021. Which is why it brings me absolutely no joy to report that I am about to ruin a childhood fav: The Little Mermaid. "But how could a Disney movie be problematic?" you ask, hopefully ironically. In short, the Disney movie that you tried to emulate at the pool every summer as a child is filled with patriarchal tropes and, for having a female protagonist, sends a pretty not-great message about women. And before you accuse me of being a hater, this is coming from Malcolm Gladwell, author of five New York Times bestsellers, including Tipping Point and Outliers, and host of the Revisionist History podcast, now in its second season. Gladwell appeared on the Afternoon Tea podcast with Sami Sage to talk about the newest season of Revisionist History, his writing process, and more, and he had some choice things to say about one of our favorite Disney Princess movies.
Now, to be fair, the Disney love story we get about the mermaid who wanted to be where the people are is quite… well, Disney-fied, and nothing like the original fairytale on which the movie is based. The movie about Ariel and Prince Eric is based on a fairytale of the same name by the Danish author Hans Christian Anderson and was first published in 1837 (so, I mean, that could be one reason female empowerment was not exactly front and center). It starts off kind of the same as the Disney movie, with a little mermaid falling in love with a prince and visiting a sea witch for legs in exchange for her beautiful singing voice. However, in exchange for getting legs, Anderson's mermaid feel like she's walking on knives with every step. Ouch. And, in the original fairytale, the little mermaid basically gets friend zoned by the prince, and he marries someone else. Then, she's given the opportunity to return to the sea if she stabs the prince and kills him. What?? But the little mermaid can't bring herself to do it (the things we do for a toxic ex), and instead she sacrifices herself. Her benevolence is rewarded by her being turned into an earthbound spirit, instead of just dissolving into sea foam and her soul evaporating. Happy ending! I guess???
That said, the template we are working with is kind of dark, but there are still a few ways this Disney classic doesn't exactly hold up in 2021.
Ariel Goes From Being Independent To Dependent On A Man

In the beginning of the Disney version of The Little Mermaid, Ariel is a pretty independent lady. She likes doing her own thing, exploring, and doesn't care about what her dad wants. (In fact, she resents having to listen to her father.) She's "adventurous and full of life and wants to explore the world and doesn't want to be trapped in all the kind of stereotypical roles that young women get trapped into," Gladwell elaborates, "and she has this desire to become a princess." So then she makes a deal with Ursula and gets herself in a bind—and who has to rescue her? You know the answer: Prince Eric. 
"There's your problem number one," Gladwell says. "A young woman full of life and adventure and intelligence and verve, and the only way out of her dilemma is a man to come along and bail her out?" 
There's also the problem of Ariel literally having to give up her voice—and for the only way to get her voice back being for a man to get it for her. "Which is nuts!" Gladwell exclaims. "What kind of message is that!" 
The movie creates this fantasy for young girls, where if you just casually give up your ability to communicate you'll be rewarded by marrying a handsome prince. One reasons why that's problematic is because "it sends this incredibly retrograde message to young girls about where they can find their freedom and who's in control of their destiny."
Sebastian Is Kinda Problematic

How did we not see it before? Sebastian is the only character in the entire movie who doesn't have the same accent as all the rest of the sea creatures and Prince Eric. Why is that? Even more suspect is his specific role in the movie, which is to basically be Ariel's lackey. Gladwell says, "The world that Disney creates within these movies is a world of princes and princesses and then a whole cast of characters who serve them." Sebastian is one such character, much like Abu, or the seven dwarves, or Cinderella's mice, or even Flounder. But in The Little Mermaid, for some reason, one of the princess's sidekicks is a crab with a Jamaican accent—and "not a good one," Gladwell adds. "This is a movie that has this subservient character, a Black guy from the West Indies… all of this is the kind of thing you would tell your kids if you were in 1860 if you were in a country house in England", but in 21st century America, maybe we should examine with a critical eye.
Prince Eric Straight-Up Commits A Murder

I mean, I know Ursula is the villain and everything, but have we ever talked about how Eric legit kills her? Not so kid-friendly, is it? I mean, sure, Ursula tries to steal Ariel's man, but still, ending a movie on a murder is kinda dark. So not only can Ariel not save herself, and has to get rescued by Prince Eric (which, to me fair, is kind of the theme of all these movies), but how exactly does he do that? "By committing a murder in cold blood," Gladwell recounts.
Even more interesting is the way Ursula is portrayed in the cartoon versus the way she—and other villains—are examined in recent origin story films, such as Cruella and Maleficent. While I can understand why kids movies are given one-dimensional villains who are just evil for sport, it does present some ethical questions. "In the Disney movie we take the troubled, unhappy, exile and we murder them," Gladwell says. "We ram them with the prow of our ship—very violent." While a version where Ariel and Ursula have a conversation and hash out their differences doesn't exactly make for dramatic cinema, it does present a more well-adjusted example of conflict mediation.
The Contract Is Not At All How The Law Works

A perhaps lesser, but still noteworthy, point is that the contract Ariel signs is not at all how contracts work—which is significant because, as Gladwell says, "6-year-olds and 7-year-olds are forming their interpretation on what the law is at that age." Meanwhile, Ariel literally signs her voice away in this unbreakable agreement, which is totally unrealistic because, Gladwell explains, "There's no such thing as a contract that can't be broken!" I mean, this is a good point—Ariel's dad is literally the king of the sea, and even he can't get her out of this bind? I know international waters are lawless, but what kind of legal system are they running with under the sea? I have some questions, like should I be making all parties to an agreement sign contracts with an illuminated feather pen?
In Revisionist History, Gladwell reexamines something from the past and inquires whether we got it right the first time. Listen to the second season out now, and check out the full interview with Gladwell below.
Images: Giphy (4); Disney
How To Keep Up The Fight Now That Biden Won The Election
Joe Biden may have won the election, but our fights for progressive policy are not yet over—reproductive rights could still be at stake, climate change is still happening, and police brutality is still happening (to name a few). Presidential elections, no matter the outcome, don't immediately remove oppressive systems from American society. So while voting is a great way to enact political change, it isn't the only way—the rest of the fight is up to us. Here are a few other ways we can make sure that the momentum of the blue wave continues long after the election.
If You Are Eligible, Vote In The Georgia Runoff Election
Democratic candidates Jon Ossoff and Rev. Raphael Warnock will enter a runoff election on January 5th against incumbent Senators David Perdue and Kelly Loeffler, respectively. On Election Day, none of the candidates received 50% of votes, the cutoff needed to avoid a runoff. The outcome of these two runoffs will determine which party will take control of the Senate—an Ossoff/Warnock victory would mean a blue Senate. The earliest day an already registered voter can mail their absentee ballot for this election is November 18th, and the last day to register to vote is December 7th. Early voting will begin on December 14th. If you are a Georgia resident of at least 17 ½ years of age, you can register to vote in the runoffs through the Secretary of State's office here. (Gen-Z, do your thing.) And of course, if you're not eligible to vote in Georgia, you can still volunteer and get involved in the final fight to flip the Senate.
Contact Emily W. Murphy And Tell Her To Recognize Biden As The Winner Of The Election
Emily W. Murphy, the Trump-appointed administrator of the General Services Administration, must formally recognize President-elect Biden for the transition of power to begin. When Murphy does so, the Biden-Harris team will be able to access millions of dollars in funding, begin studying agency briefing, and access office space. However, Murphy still has yet to declare him the winner, consequently holding up the process. You can email Murphy at [email protected], call her at 202-501-1794, or fax her at 202-501-4281. Tell her to formally recognize President-elect Joseph R. Biden Jr. and begin this transfer of power.
Become Familiar With Your Local Politicians
Local representatives do important work that directly affects you and your immediate community, so it's important to be familiar with their policies. You can input your address here to find a full list of your local elected officials and their contact information. The Presidential election may get the most attention, but it's crucial to vote in local and state elections, because that's how a lot of the biggest changes are carried out.
If You Find A Local Politician Whose Policies You Support, Volunteer In Their Campaign
You'll play a key role in influencing future voters to help your area stay blue. Your campaign involvement could include text and phone banking, assistance with voter registration, and many other forms of community outreach.
Begin Community Organizing
Check out this Introduction to Organizing from Center for Community Change to learn more about what organizing in your community could look like. A process aimed at creating change, it can come in many forms and at many levels—from creating petitions and fundraisers to leading demonstrations. If you're interested in the latter, check out this Rally Organizing Guide from MoveOn. (Keep in mind that there are often existing organizers who have been doing important community work and creating verified events—so if you want to get involved with a cause, do your research to make sure that you're not trying to essentially 'start' a movement that already exists.)
Attend Demonstrations Related To Causes You Care About
Protests and demonstrations have always been an important part of our country's democracy, and they're not going anywhere. Small or large, demonstrations can play an important role in making your voice heard and getting momentum behind important causes. Before you go, make sure you take a look at Amnesty International's guide to staying safe during protests and the ACLU's guide to protester's rights. 
Get Involved With Local Issue-Driven Organizations
Contributing some of your free time or money to community-based groups dedicated to reproductive health and immigrant and refugee wellbeing, for example, is a great way to make immediate and direct changes around you.
Donate
There are countless organizations all over the country that need your help to help others. Below, find a few of our favorites:
Reproductive Health: Help make sure that people continue to have access to sexual and reproductive healthcare, birth control, abortions, family planning, and much more. Planned Parenthood
Immigrant & Regufee Issues: Your donations will help provide free or low-cost legal aid to immigrants who are detained or in immigration custody. RAICES, The Florence Project, Asylum Seeker Advocacy Project
Bail Funds: In states with bail or bond systems, these donations release jailed protesters. Louisville Community Bail Fund, Atlanta Solidarity Fund, Philadelphia Bail Fund, Brooklyn Community Bail Fund, Portland Freedom Fund
Black LGBTQ Funds/Organizations: Help provide mental health care, medical aid, education and more to Black LGBTQ communities. Black Trans Advocacy Coalition, Sylvia Riviera Law Project, The Okra Project, Marsha P. Johnson Institute
Disabled BIPOC Funds/Organizations: Donations will go toward medical aid and educational programs for disabled Black/indigenous people of color. HEARD (Helping Educate to Advance the Rights of Deaf Communities), Autistic People of Color Fund
Political Organizations: These organizations work to fight voter suppression by creating Black-voter education initiatives and supporting Black political candidates. Fair Fight, Black Voters Matter
Policy Reform Organizations: You can help fund legislative efforts to change racist policies at both local and national levels. ACLU, Color of Change, Los Angeles Black Worker Center, Dallas Alliance Against Racial and Political Oppression
Images: Spike Johnson / Shutterstock.com; fairfightaction, moveon, plannedparenthood / Instagram
Unpacking "I'm Not A Political Person"
Today I'm going to go off on one of my longest standing pet peeves: the phrase "I'm JuSt NoT a PoLiTiCaL pErSoNnNnNn". Before I get into it, let me first say that I understand why people feel this way. Politics at a distance feels inscrutable, frustrating, and dull. There have been periods of my life when I suppressed my own political-ness (some of the Obama years, when things felt safe in my little bubble of privilege). My fiancé is an evolving "not political person." I know lots of amazing "not political" people whom I love and care about, but as a "political person", the phrase has always grated on me. There are many reasons why it annoys me, so in the interest of organization, here's a list.
You Actually ARE A Political Person
Lack of participation or interest in politics doesn't mean that you're not affected by it. I don't care if you read the news or know who your representative is. Do you drive on roads? Congrats, you're political. Those roads are engineered with public funds aka taxes aka the money you pay the government. The quality of the roads and who builds them were determined by state and local officials who were elected…but probably not by you personally because you didn't have time to procure one (1) stamp for your absentee ballot or show up to push a button/pull a lever. Regardless, someone elected them, so if your road is sh*tty, you can partly blame yourself for not voting for someone who might have made them less sh*tty. If you did vote, and you love your road, congrats, you own a wonderful pebble of concrete. The point is, even if you try to exclude yourself from the narrative, your life is still shaped by the narrative in ways you do and don't realize.
Even If You're Not Political, That Doesn't Mean There's No Politics
There are thousands of invisible examples like having roads that enable you to go about your life without having to literally fend for yourself like you're a hunter/gatherer. Politics creates what Billy Madison would call "society." Things like minimum wage and 8-hour work days. Clean water and air. Airline safety. Marriage licenses. Not getting E. coli from some dirty romaine at Chipotle. Politics affects your life from the moment you wake up until the moment you go to sleep with the help of your precious FDA-approved Ambien. For example, do you trust the elevator in your apartment building? That's because there are safety regulations and standards that hold the building accountable for keeping you safe rather than having you plummet to the basement like it's a recurring stress dream. Anyone? Just me? The Ambien? Ok.
It's A Privilege To "Not Be Political"
When you say you're not political, you're telling on yourself. What you're saying is that you've only been on the receiving end of all these invisible perks the government provides, rather than being on the side that suffers from the lack of them or that is even actively harmed by them. For example, it's only because of active participation in politics that same-sex marriages are legal. That happened less than five years ago, and it would no doubt be the dream of a conservative Supreme Court to overturn it. Try telling your gay friend, whose marriage status could be in real jeopardy based on election outcomes, that you're not political and see how they react.
You Personally Pay Politicians (Our Very Own PPP)
Back to the aforementioned paycheck withholding. Think about that annoying Zoom meeting you're in right now, while you secretly read this article behind the video chat—with your microphone on mute, of course. If you happen to know your earnings per hour, then you know that the government is taking anywhere from 10-37% of those earnings from this very Zoom meeting. So you have to sit through the Zoom, but the government is technically getting paid. And they're using that money for all sorts of things, some of which are good; others of which are objectively evil. Don't you want to have a say in how your own money is spent?
Let's take the police as an example (for no particular reason). Imagine that food manufacturing companies were killing people at the rate that the police are. Would Nabisco not fire their quality control team faster than they could say "we have three new flavors of Oreo thins!"? Of course they would, because they have shareholders who would freak the f*ck out over it and customers who would not buy their products. Now when it comes to the police, YOU, the taxpayer, are both the customer and the shareholder. It's embarrassing that you don't even care to come to the annual board meeting, and it actually calls into question how smart of an investor you are. (Investor = citizen, for anyone not following the metaphor.)

Sidenote: remember the phrase "no taxation without representation" that they made us memorize in 5th grade but failed to give us any real life context for its meaning? This is the real life context.
Your Opportunity To Be Political Is Not Permanent Or Guaranteed
Speaking of the American education system and what they failed to contextualize, America is not really all that fair and didn't always give everyone a voice. Imagine that! In reality, rich white men are the sole demographic that has held the long-standing choice to "be political" or not. For everyone else, it hasn't always been there, and it might not always be there.
For example, this year is the 100th anniversary of the passage of the 19th Amendment, which gave white women the right to vote.* If you're on the elder end of the Betches readership (hi mom), it's possible that the right to vote didn't exist in your grandmother's lifetime. What makes you so sure we'll always have it? We've all seen The Handmaid's Tale. Governments change and so do their structures. Just ask Marie Antoinette, who one day was eating cake, and the next her head was on a stick. Life comes at you fast.
But, I digress. Bottom line: there are politicians who basically live for suppressing people's right to vote, and they would love nothing more than for all of us to just take a collective personal day so they can get it done behind our backs. If you think this is just a hypothetical, just yesterday a New York State judge suspended the right of habeas corpus for protestors. Don't it always seem to go that you don't know what you got till it's gone?

* The 19th Amendment theoretically gave all women the right to vote, and women of color were leaders in that fight. However in practice, women of color were frequently still denied the right to vote due to suppression tactics such as voter literacy tests, poll taxes, and Jim Crow laws.
When You Say "I Don't Care Because My Vote Doesn't Count"
Would you let your friend not count you in a dinner reservation (RIP), leaving you no seat at the table? I don't think so. So why are you willing to let it happen when it comes to things like civil rights, income inequality, and your access to contraception? It's true that in most cases, your one vote won't change the result (though it has happened), but either way, it's inherently narcissistic to think that your vote would need to be the tiebreaker in order for you to deign to participate in the process of building the society you inhabit.
Your level of engagement determines your level of power, but it only works at scale. Leaders are only held accountable by masses of people, not by a handful. If they believe their constituents are kind of meh about everything and will let them get away with whatever, then they're obviously going to get up to some shady, corrupt sh*t. So yes, you have to personally contact your representatives, because they need to be flooded with messages to have an incentive to act in anyone's interest but their own.
No one is excused from being part of the flooding. Flooding is how we prevented the repeal of Obamacare, which would have left over 30 million Americans without healthcare. Flooding helped contribute to all four of the officers involved in George Floyd's killing getting charged, plus Derek Chauvin's charges being bumped up to 2nd degree murder. So if you think about it, why wouldn't you want to be part of it? If anything, believing your vote or your phone call counts is a sign of high self-worth, and being an engaged, informed citizen is an act of self-respect and self-care. If you can perform self-care for your Insta story to disappear after 24 hours, you can perform some political self-care that will literally affect your grandchildren.
When You Say "I Don't Trust Politics"
You're absolutely right about that, you shouldn't trust politics, but that's also the exact reason why you should be political. You're right to be disillusioned by politicians, because most are full of sh*t. Trust me, I've met Ted Cruz. However, politicians were elected by you, because you are part of the population, even if you didn't actually vote for them. Not voting is also a form of voting.
At some point we were taught that it was unsavory to discuss politics in polite conversation (unladylike!). The result of this is a lot of fake pleasant small talk, and a lesser chance that politicians will be held accountable for lies and abuses of power. That's what happens when we're discouraged from paying attention as a whole. The embrace of being "not political" gives lawmakers and the media (whose profit structure is fundamentally skewed, but that's for a different article) a sense of security that no one is going to look at them too closely, so they can act in their own interests instead of ours. Being untrustworthy of politicians and media is the reason to tune in, not to drop out. Large numbers of people embracing being "political", on any issue, ensures that we're not being fed a steady diet of propaganda and bullsh*t.
Being Political Isn't Just One Thing
Not everyone has the same calling or interest when it comes to politics. You can find any cause that affects you personally and make it yours, because like we established above, everything is political. All social causes and organizations benefit from more support, so whatever you choose to do makes a difference. That's why it doesn't mean you have to become an expert on policy, both foreign and domestic, overnight. But it also doesn't only mean voting once every four years and then letting elected officials do whatever the f*ck they please in between.
It also includes, at the very least, staying informed from reliable news sources, like actual credible journalists and not antifahaters.com. You don't have to do everything in one day, it's a lifelong participation process that never ends, so get comfortable with it and try to seek out a cause that speaks to you. And even once you find it, no one's asking you to start lobbying your representatives tomorrow, you can start with one of those little swipe up emails where you literally just have to type in your name.
You Have A Pass To Perform Your Best "Can I Speak To The Manager?"
With Karen-ism getting virally shamed seemingly every other week, politics is actually the one place where it's okay and even encouraged to embrace your inner Karen. Karens will demand their server gets fired because they forgot to bring a side of extra ranch, but not channel that energy to police officers who are killing people. Do you think Karen would stand for needing to make donations to end police brutality when she already pays their salaries? F*ck no! So channel all the entitled outrage that you had reserved for getting money off your cable bill and call your f*cking state senator, mayor, city councilman, and other elected officials.
Images: Shutterstock; Giphy
Everything You Need to Know About Voting In College
It will be super-crowded, there will be too many guys with deluded self-confidence, and you have a headache just thinking about it. No, I'm not talking about a Halloween frat party, I'm talking about the 2020 Presidential Primary. 
Here's the deal. We all have at least a few brain cells left, so we already know that if people don't vote in this election, it could be the end of the world as we know it. No pressure or anything. However, college students have historically had low turnout rates, and it's not just because we're lazy! There are just a few more hoops to jump through that can make the process pretty complicated. 
And, like, I get it. Voting, especially if you go to school out of state, can be even harder than waking up for your Friday morning 8am. It's almost like certain people don't want young, progressive students to have a say in democracy, but that'd be crazy! Right? 

Think of this article as the "How to Vote" equivalent to a study guide the girl with 1,000 colored highlighters makes a whole two weeks in advance before an exam. It has all the answers and will either put you at ease or stress you the f*ck out.  
Should I Already Know Who I'm Voting For? 
Not at all. That would be like committing to a boy the first few weeks of freshman year just because he called you an Uber once. The candidates still have a lot of room to impress/disappoint us, and you might not know many of the differences between their policies. However, now is the time to follow all of them on Twitter, watch the debates if you haven't yet, and pay attention when you see them in the news. 
If you don't even know where to start learning about the candidates, head over to The SUP newsletter and podcast (but only after you finish reading this).
What About The Party I Want To Support? 
I know this is supposed to be a judgment-free zone, so I guess it's okay if you aren't sure which party you want to affiliate with. But like…reeeally!? 
In some states, you can wait until election day to pick a party. However, many states have what is  called a closed primary, which means you have to declare your party affiliation when you register to vote. Do some research to find out if you live in one of those places before it's too late and you miss your chance to vote in the primary. 
Wait… Do I Have To Register To Vote? 
Maybe you slept through your high school government class and missed this, but yes, yes you do. You have to register to vote in *almost* every state. The standards and rules for registration are different depending on where you live, so it's important that you're looking at the right stuff. If you don't remember whether you're registered or not, don't freak out, you can check and/or register here. Alternately, if you need more information about the rules in your state, check them out here. 
I Go To College Out Of State, Where Am I Registered? 
You can only vote in one state, but as long as you have a permanent or temporary address in your state of choice, you are qualified to register. While this might seem like a trivial choice, the state you pick might make a huge difference. 
I'm from Ohio (which is a swing state), but I go to school in Louisiana (which almost always votes red—aka for the GOP). My vote will probably carry more weight in Ohio, so that's where I am registered. If you're conflicted, do some research on voting patterns in your states. Make an educated choice based on where you think your vote has the biggest impact! 
OK, I'm Registered. How Do I Download My Ballot? 
Warning: this is where sh*t starts to get complicated, but take a deep breath, we're going to get through this together. 

If you're voting in your home state, but go to school out-of-state, you probably plan on voting through an absentee ballot. Unfortunately, this is not as simple as just downloading a ballot and emailing it to your state's election office. There are pretty hard deadlines for voting with an absentee ballot, and you can't treat this like a psych essay you write the night before it's due. Follow my advice and do it ASAP, so there are no complications. 
Once your application is completed, you should be all set and should receive your absentee ballot before the election. However, if you have any reason to doubt that your application went through, most states allow you to check the status of your application online.
What Do I Do If My Ballot Doesn't Come On Time? 
You would think there is a pretty slim chance of this happening, but conveniently last election cycle, every single one of my liberal friends voting via absentee ballot in Georgia mysteriously did not get their ballots in time to vote. So weird how that happens! Even if it does happen, you don't have to freak out. Go to your local polling station and ask for a provisional ballot. They are required to give you one by law, even if you are in a different state from the one for which you're voting. Then, go on your state's website to find out how to confirm that your ballot will be counted. 
I Got My Ballot And Filled It Out, How Do I Mail It In? 
I once saw a completed in absentee ballot just sitting on a desk in someone's room like three weeks after the election. No joke. They went through the trouble of registering, applying for the ballot, researching the candidates, AND filling it out only to give up because they couldn't find a stamp. And, like, to an extent, I get it. Sending mail is really f*cking hard and archaic. 
The plight of being unable to find stamps on campus is well-documented on the internet. Sources like ABC, Business Insider, and lots of campus newsletters reference college-aged voters who don't vote due to a lack of stamps. 
Ideally, you'll be able to find stamps for free around campus. At many schools, Greek and other campus organizations will provide them during election season. Unfortunately, this isn't always the case. But also, CVS sells stamps; it's really not that serious.
Here are some things you need to know: 
Like everything else, you can buy stamps online! Stamps.com allows you to purchase and print out postage for your ballot.  You can also try Amazon.

Your absentee ballot will come with an official envelope you must use to return the ballot. Do not lose this. 

The USPS is required by law to mail absentee ballots even if they don't have stamps on them.

While I don't necessarily encourage not using a stamp, this is a great last resort. We shouldn't have to pay a whole 50 cents (is that how much stamps cost?) for our votes to count! 
Hopefully, this is all the information you need to successfully vote in college. However, if you're ever unsure of something, vote.org has easy to understand resources and instructions. 
I know this seems really complicated, you have a lot going on, and Mercury is about to be in retrograde, but this election really is a big one. Especially for young voters. According to an essay published by the Pew Research Center, 37% of the electorate will be Millennials and members of Gen-Z. It's crazy to think about, but the future of democracy is basically in the hands of the same people who ate f*cking Tide Pods and spent $65 on Kylie Jenner's Rise and Shine hoodies. 
That said, go register to f*cking vote. It's your civic duty.
Images: Element 5 Digital / Unsplash, Giphy (2)
NYC May Legalize Gay Conversion Therapy, And Here's Why
Want more news explained in a way that's not boring and easy to understand, AND delivered straight to your inbox five times a week? Sign up for The 'Sup!
I know. I know. But before you lose your f*cking sh*t like I did, hear me out. I was sitting in a meeting when the NY Times clickbait banner shot across my phone like lightening, reading, "New York City is legalizing the discredited practice of gay conversion therapy. Here's why." I had a moment of panic and shoved my screen in the face of my coworker who's smarter than me, and in a matter of seconds she read the article and explained why it's a necessary thing and not quite as bad as it sounds.

It's been almost two years since the NYC council rejoiced after passing a ban on conversion therapy, a widely disparaged practice that, according to GLAAD, is any attempt to change a person's sexual orientation, gender identity, or gender expression. It's been ruled illegal in 18 states and the District of Columbia and has been denounced by medical professionals for many years. A 2009 report by the American Psychological Association confirmed that it does not work, harms patients, and infers that sexual orientation, gender expression, and gender identity is a mental disorder, which it is not.
So why the f*ck is New York City, one of the most liberal places in the country, making it legal to subject people to such a backwards-thinking practice? Basically, to ensure the case doesn't go to the Supreme Court, where the outcome could royally screw us until the end of time. The New York Times explains, "The move is a gambit to neutralize a federal lawsuit filed against the city by a conservative Christian legal organization. If the case were to be heard by the Supreme Court, advocates for the LGBT community fear that the panel could issue a ruling that could severely damage attempts to ban or curtail conversion therapy." The article continues with an interview with the speaker of the council, who is openly gay and HIV positive, Corey Johnson. He says, "Obviously I didn't want to repeal this. I don't want to be someone who is giving in to these right wing groups, but the Supreme Court has become conservative; the Second Circuit, which oversees New York, have become more conservative."
And before you totally panic, it's not repealed yet. The Associated Press reports that the proposed repeal is going to a committee hearing next week, then will have a vote in the council, then has to be signed by the mayor. And, the NYC law that bans conversion therapy for minors will still remain in effect.
The lawsuit was started by a conservative Arizona-based group, the Alliance Defending Freedom, saying conversion therapy is a First amendment issue, and by making it illegal, they're censoring speech. So yeah, it's total bullsh*t, but this is the world we live in now! Don't forget to go to the voting booth on November 8th, well-informed of what you're voting for to keep our state Supreme Court from being potentially even more conservative-leaning!
Want more news explained in a way that's not boring and easy to understand, AND delivered straight to your inbox five times a week? Sign up for The 'Sup!
Images: Giphy
The Area 51 Raid Is Going To Be The Next Fyre Festival
Hate to break it to all of you festival enthusiasts and influencers trying to make an honest living off using filters to get likes, but it looks like Alienstock, the party scheduled at Area 51 the day of the pretend raid, is just Fyre Festival 2.0. Yesterday, a mere 11 days before Alienstock was set to welcome 10,000+ people to the tiny town of Rachel, Nevada, the event creator, Matty Roberts, has pulled out. The music festival was created after Matty's joke Facebook event "Storm Area 51, They Can't Stop Us All" went viral and he freaked out, deciding it probably wasn't a good idea to ask 3.5 million people to try and fight the U.S. Government to catch a glimpse of possible aliens. The festival was set to take place on the same weekend and in the same town of Rachel, NV where Matty originally had intended the world to storm Area 51.

Matty had enlisted the help of Rachel native and owner of the only restaurant/bar/hotel in town, Little A'Le'Inn, (lol I can't) Connie West, to help get everything in order in the tiny town of only 56 permanent residents. The town had concerns about people not realizing how off the grid they really are, with the nearest gas station being 46 miles away and the nearest emergency room 80 miles away. If anything went wrong, help wouldn't be so quick to come. Matty started getting concerned when Connie didn't provide proof of anything she had agreed to provide to him, including contracts, proof of deposits, or paper proof of literally anything.
Alienstock was advertised as an alien-themed party in the desert, with EDM music, art installations, surprise performances, and camping. With the organizer dropping out, it seems logical to conclude there's no way this is happening. The Alienstock website features the disclaimer: "Due to the lack of infrastructure, poor planning, risk management and blatant disregard for the safety of the expected 10,000+ AlienStock attendees, we decided to pull the plug on the festival. The permit holder (Connie West) was given multiple opportunities to provide us with the proof that things expected at this festival were in place. In fact, she refused to provide to us, as agreed upon, contracts, proof of deposits or any paper proof of anything." The site adds, "We are not interested in, nor will we tolerate any involvement in a FYREFEST 2.0. We foresee a possible humanitarian disaster in the works, and we can't participate in any capacity at this point."
However, Connie has no intention of Alienstock not happening. Even though Matty has announced a one-day party in Downtown Las Vegas instead during the same weekend as Alienstock, with amenities like a green pool and a 40-foot-flying saucer, Connie thinks they'll still be welcoming 10,000 people to her restaurant/hotel/inn…pictured below:



Connie insists she was blindsided by Matty's removal, claiming he texted her at 3am saying he's out of the festival along with his partner, event producer Frank DiMaggio, and now she's out nearly $18,000 from a non-refundable security deposit. She plans on pursuing Matty and Frank through the legal system to get back money she claims to have already spent on the festival. She goes on to say she expects to break even with merchandise, parking fees (that run anywhere from $40/day to $1,000/weekend), camping spot rentals, and through performances she's allegedly secured from 20 musicians and two comedians. (Did she book them through the Fyre app?)
However, If you go to the Alienstock festival website, there's seemingly no way to buy tickets for the original 3-day event in the desert—only an RSVP button to the free event in Vegas. According to the Alienstock Facebook, there are currently 613 people attending the Bud Light sponsored event in Vegas, slightly less than the 2 million that originally set out to raid Area 51. While brave festivalgoers can still buy parking and camping passes to Connie's desert Alienstock, it really seems like a bad idea, kids! I'm sure if all those Fyre Fest people could go back in time and go to a free one-day event sponsored by Bud Light, I'm sure they would. After all, at least Bud Light contains drinkable water.
Images: Giphy; Google Maps (3)
Kim Kardashian Wants To Be A Lawyer. What, Like It's Hard?
You know when you wake up one morning and think, "Wow, I'm one of the richest, most famous women in America…time to become a lawyer!" Oh sorry, is that not relatable? Well, this is apparently what happened to Kim Kardashian-West, because she is currently in the midst of a four year apprenticeship to become a lawyer. So basically, the next season of KUWTK is going to be boring as f*ck.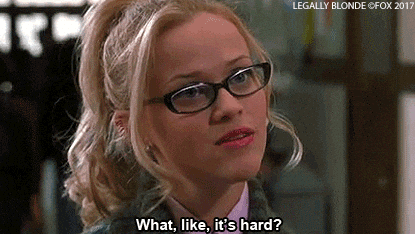 California is one of the few states where you do not have to go to law school in order to take the bar exam, so Kim won't be attending Harvard Law, which is kinda too bad because contrary to my previous comments that would actually make an amaze Keeping Up With the Kardashians/Legally Blonde crossover ep. Keeping Up With the Legally Thic? Someone write that down.
Anyway, Kim's newfound passion for prison reform has inspired her to get her law degree and attempt to pass the bar exam. As you may recall, Kim played a major role in convincing Trump to grant clemency to Alice Marie Johnson, who was serving a long sentence for a nonviolent drug crime. Looks like Kim found a passion is this case and wants to take things to the next level. Let's hope she continues to use her fame and riches forces for good like she did with the case of Alice Marie Johnson.
Could this all be a big publicity stunt? Lol, this is a Kardashian we're talking about, so yes, obviously. But at least it's a publicity stunt that helps people? Kim told Vogue that she plans to take the bar in summer of 2022, so we'll just have to wait and see how this all pans out. Here's to hoping that when I inevitably get arrested one day I am able to yell, "I wanna speak to my lawyer…Kim Kardashian-West!"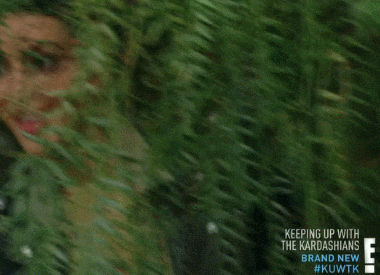 Heads up, you need to keep up with the news. It's not cute anymore. That's why we've created a 5x weekly newsletter called The 'Sup that will explain all the news of the week in a hilarious af way. Because if we weren't laughing, we'd be crying. Sign up for The 'Sup now!
Everything You've Ever Wanted To Know About Elizabeth Warren
Welp, it's official. Senator Elizabeth Warren of Massachusetts has opened up an exploratory committee, which is phase one of running for President in 2020. It's like the casual coffee date of politics. If you like what you see, maybe you'll move on to get drinks. Then you hook up a few times, things get serious, and next thing you know it's a four-year relationship.
Senator Warren announced her candidacy on Twitter (coming for Donald in his own house, I see…) with a video focusing on her platform of economic justice, financial regulation, and just like generally yelling at rich people.
Every person in America should be able to work hard, play by the same set of rules, & take care of themselves & the people they love. That's what I'm fighting for, & that's why I'm launching an exploratory committee for president. I need you with me: https://t.co/BNl2I1m8OX pic.twitter.com/uXXtp94EvY

— Elizabeth Warren (@ewarren) December 31, 2018
But like, should Liz be president? That's for you – and the nation – to decide. Here's everything you need to know about her before the 2020 election. Which is next year, btw. *Starts panicking*
Who TF Is Elizabeth Warren?
Umm you should def know who Elizabeth Warren is by now, but this is a judgement-free article so I'll let it slide. Elizabeth Warren is the Senator from Massachusetts who is best known for her ability to go apesh*t on bankers. Seriously. Watch this video of her hulking out on a Wells Fargo CEO after their company was caught creating fake accounts and cheating customers out of millions of dollars. She's like, that version of you in your head that has the perfect clapbacks for everything and gives zero f*cks but like, in real life and in government.
But Elizabeth Warren doesn't just jump out of bushes and scare billionaires (though I am pretty sure she does that). Warren is a former Harvard Law professor (what, like it's hard?) who grew up in Oklahoma where her family struggled economically after the death of her father. She became an expert in bankruptcy law, and she became the HBLIC (Head Bankruptcy Lawyer In Charge) when former/forever President Barack Obama picked her to chair the Congressional Oversight Panel for the Troubled Asset Relief Program.
…Aaand what exactly does the "Congressional Oversight Panel for the Troubled Asset Relief Program" heven me? Basically she was part of helping Obama bring the economy back after the banking crisis of 2008. She then went on to head the newly created Consumer Financial Protection Bureau, where it basically became her literal job to tell big banks to f*ck themselves. Dress for the job you want, fam.
In 2012, Warren went on to become the Senator from Massachusetts where she has had the distinct privilege of yelling not only at bankers, but at Mitch McConnell. In 2017, McConnell actually had the Senate vote to silence Warren (yes, the Senate can vote to silence people) during her objections to the confirmation of Jeff Sessions. When asked about voting to silence Warren, McConnell said, " was warned. She was given an explanation. Nevertheless, she persisted."
And thus, a feminist meme was born. And if that's not her campaign slogan, she's already lost.
So What Are The Pros?
Elizabeth Warren is progressive as f*ckkkk–assuming you're into that kind of thing. If you're not, maybe you can try Sears Biden? She's running on a platform of middle class economic relief, Medicare for all, racial justice, climate action, and basically everything your #wokest of woke friend starts yelling about when she's drunk at brunch.
Also she pisses off Trump a lot, and the enemy of my enemy is my friend, ya know?
Aaaand The Cons?
There's no more eloquent way to put this. Back in October our girl Liz did a dumb, dumb thing that made her look dumb and now she might not win because of how dumb she looked. Here's the background: in the '90s, Elizabeth Warren filled out a form for the Association of American Law Schools where she said that she was Native American. Harvard then listed her as a minority. Warren says that she made this designation because of "family stories" that had been passed down to her, and Harvard said that she did not list herself as a minority on her application to get into school there, so it did not affect her admission.  A  report in the Boston Globe that looked into Warren's career said that ethnicity played "no factor". But because Trump is who he is (a demon created when the eighties f*cked a gun), he now calls Elizabeth Warren "Pocahontas." He does this because he is racist likes to claim that she falsified her race to get ahead professionally.
Unfortunately, Trump's bullsh*t got the best of her, and back in October 2018 she went out and released the results of a DNA test which showed that she had a Native American ancestor between six and ten generations ago. So like…two hundred years ago. Basically she acted like that one relative whose 23 And Me says they're .00008% Lakota and starts making you call them Aunt Blood Moon. Not a great look. Warren was criticized by the Cherokee nation over the move (I believe their exact words were "b*tch please…") and Trump still calls her Pocahontas because he is racist doesn't really give a f*ck if she's Native American or not.
Where Do I Find Out More?
Wanna find out more about Elizabeth Warren for President? Here is the website for her exploratory committee. It's never too early to start stanning your (wo)man for 2020.
Heads up, you need to keep up with the news. It's not cute anymore. That's why we've created a 5x weekly newsletter called The 'Sup that will explain all the news of the week in a hilarious af way. Because if we weren't laughing, we'd be crying. Sign up for The 'Sup now!